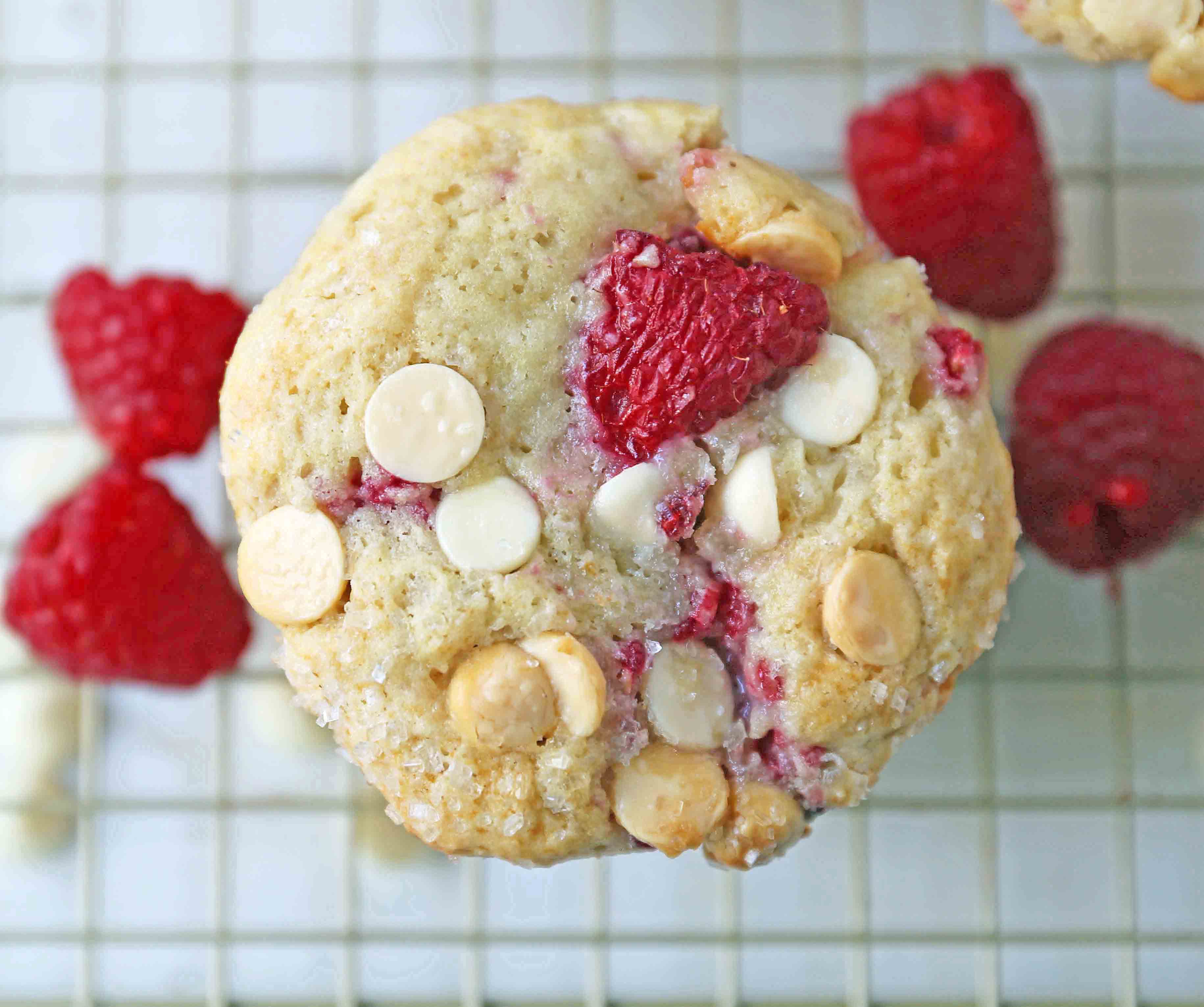 Raspberry White Chocolate Muffins
A moist muffin filled with fresh raspberries and sweet white chocolate chips
Since school has started in Arizona and I have kids leaving at all different times in the morning, I look for EASY breakfast recipes. Most of the time, they are rushing out the door and need a "grab and go" breakfast.  I have found that making a big batch of muffins and putting them in freezer bags, the kids always have a quick breakfast to go.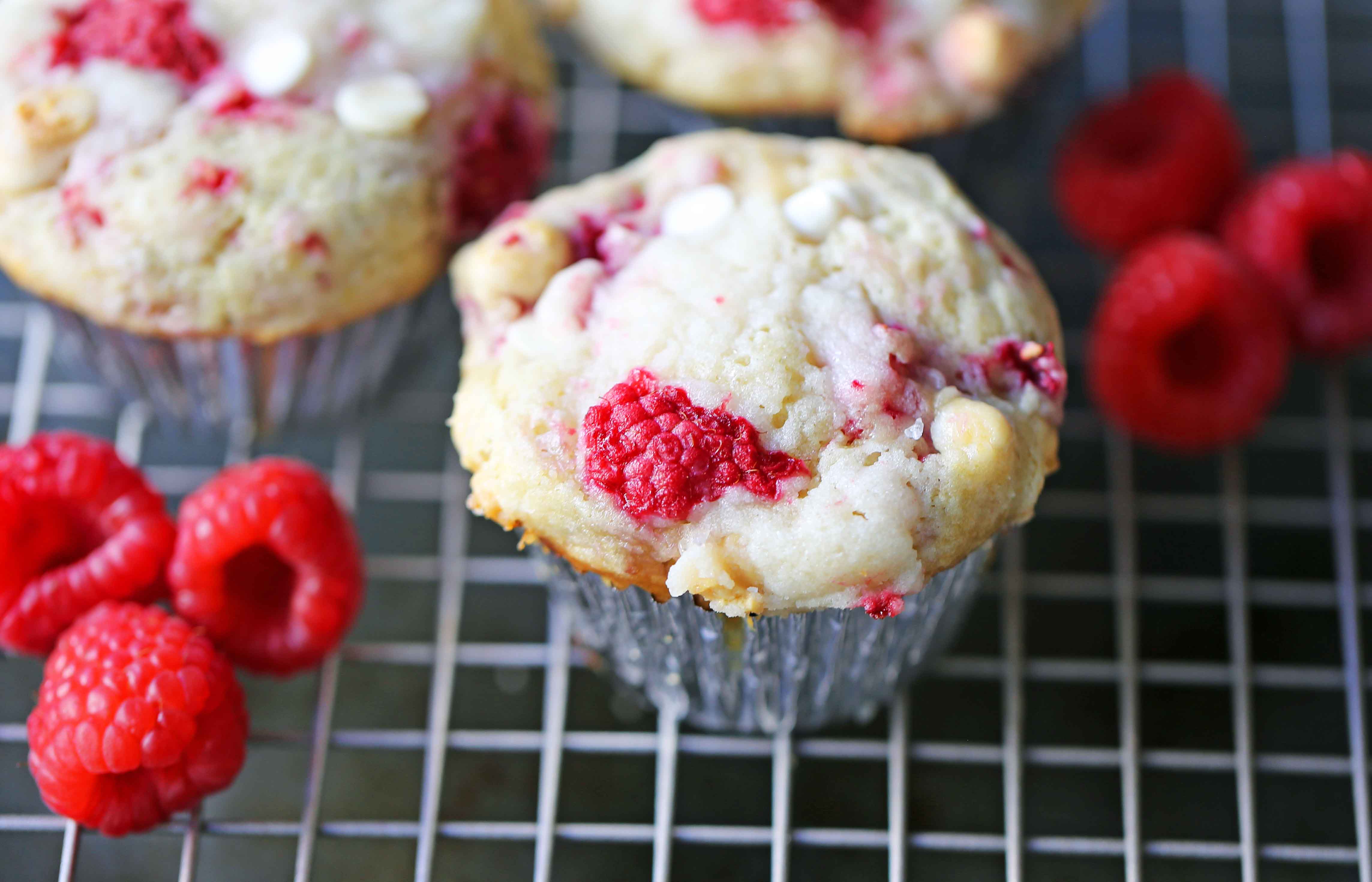 These Raspberry Muffins go down as one of my favorite muffin recipes. I crave them! The muffin is super moist and is filled with fresh tart raspberries and the sweet white chocolate chips balance out the tartness.  If I am going to eat a muffin, it better be worth it. I have been working on perfecting the art of the muffin.  This sweet muffin recipe can be used as a base for adding your favorite mix-ins.
What makes these Raspberry White Chocolate Muffins so special? The key is to start with a flavorful and moist muffin batter. This is achieved by using a mix of butter, sugar, and sour cream. All of these ingredients play an integral role in making these muffins fluffy and soft.
What makes Muffins moist?
These muffins call for butter which gives moisture and rich flavor. Butter makes everything better! Sour cream adds richness, creates a tender texture, and moistness to the muffin.
When I lived in San Antonio, I would drive 25 minutes to go to a specialty grocery store called Central Market.  They are known for their bakery and I am SUPER picky as far as grocery store bakeries. Most of them make a mass amount of baked goods that taste artificial and sickly sweet. Central Market is different and I became a huge fan of their bakery.
Several years ago, they started baking up oversized bakery muffins and I was hook, line, and sinker. I would take my two little ones with me and we would peruse the store and pick up our fresh flour tortillas (made right in front of us) and a muffin, every single time. I miss those days so it was time to re-create their incredible muffins at home!
One of my favorite things to sprinkle on muffins is sparkling sugar. What is sparkling sugar? It is large coarse sugar crystals with a little bit of shine. It not only adds sweetness but crunch as well, which gives a surprise element to baked goods. It also looks so darn pretty! You can find sparkling sugar here. Here are my favorite muffin tins --USA Pan 12-Well Muffin Tins.  The muffins come out easily every single time.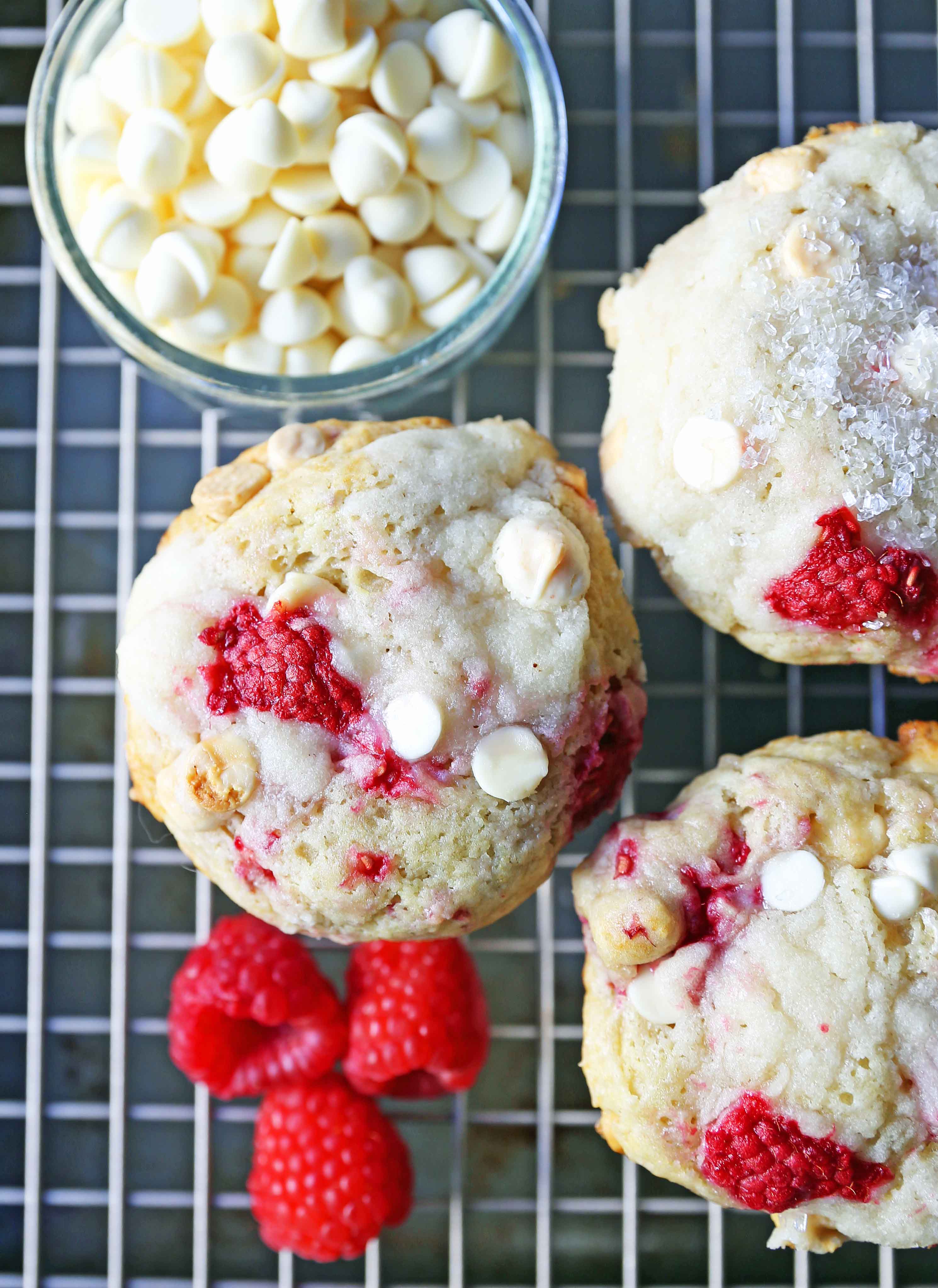 Find more muffin and sweet bread recipes below:
Pin on PINTEREST: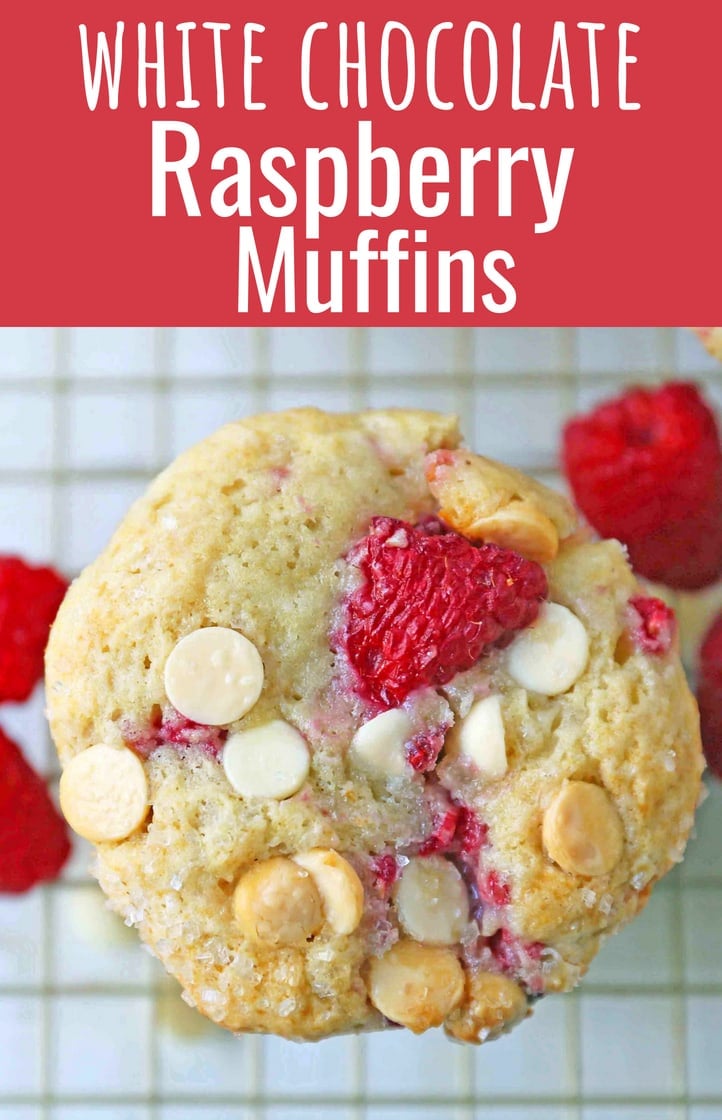 I hope you love these Raspberry White Chocolate Muffins! Show me your creations by using #modernhoney and finding me on instagram @modern_honey. Happy Baking!