This Blackberry Bread Pudding made with french bread soaked in vanilla custard and baked then topped with homemade creme anglaise sauce, freshly whipped cream, and fresh blackberries.
A warm and comforting bread pudding that will have people coming back for a second bowl.
The carb fest love affair is coming to an end as January 1st is looming on my calendar but since we still have three days left...bring on the dessert! It's my last hurrah for this bread-loving girl as greens will take over my diet really soon. Anyone else with me on the love of bread? Here is one of my favorite desserts of all time -- Blackberry Bread Pudding -- because it's all about comfort.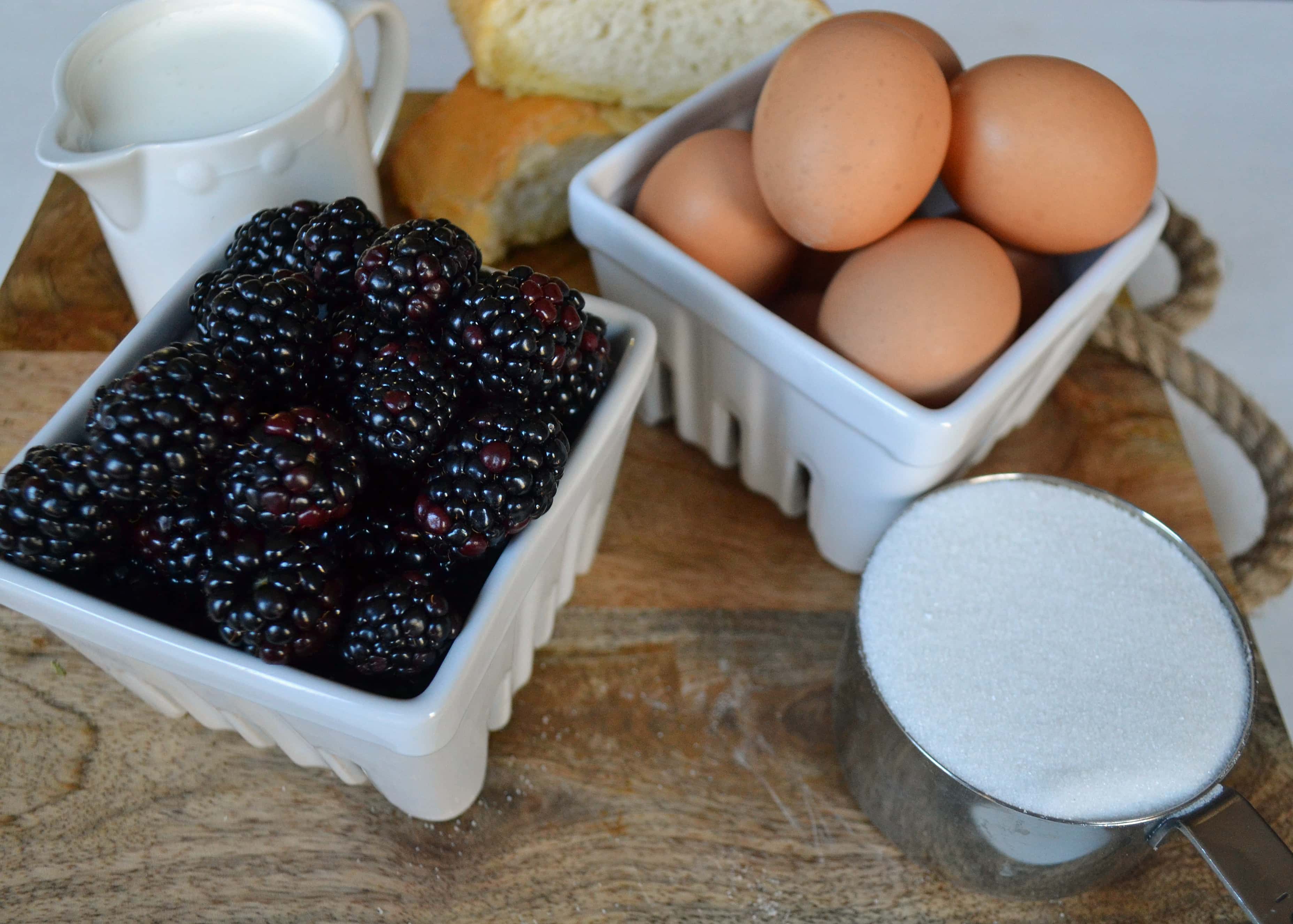 Blackberries are the star ingredient as they add the lightness of fruit to a very rich dessert. My husband grew up in the hottest place in the nation, Lake Havasu City, Arizona. His Dad could build anything! He converted an old yellow school bus into a motorhome and equipped it with bunk beds and a full working kitchen. In the dead heat of summer when the highs peaked to 122 degrees, they would load up their 6 kids and travel up the California coast. My mother-in-law is a saint!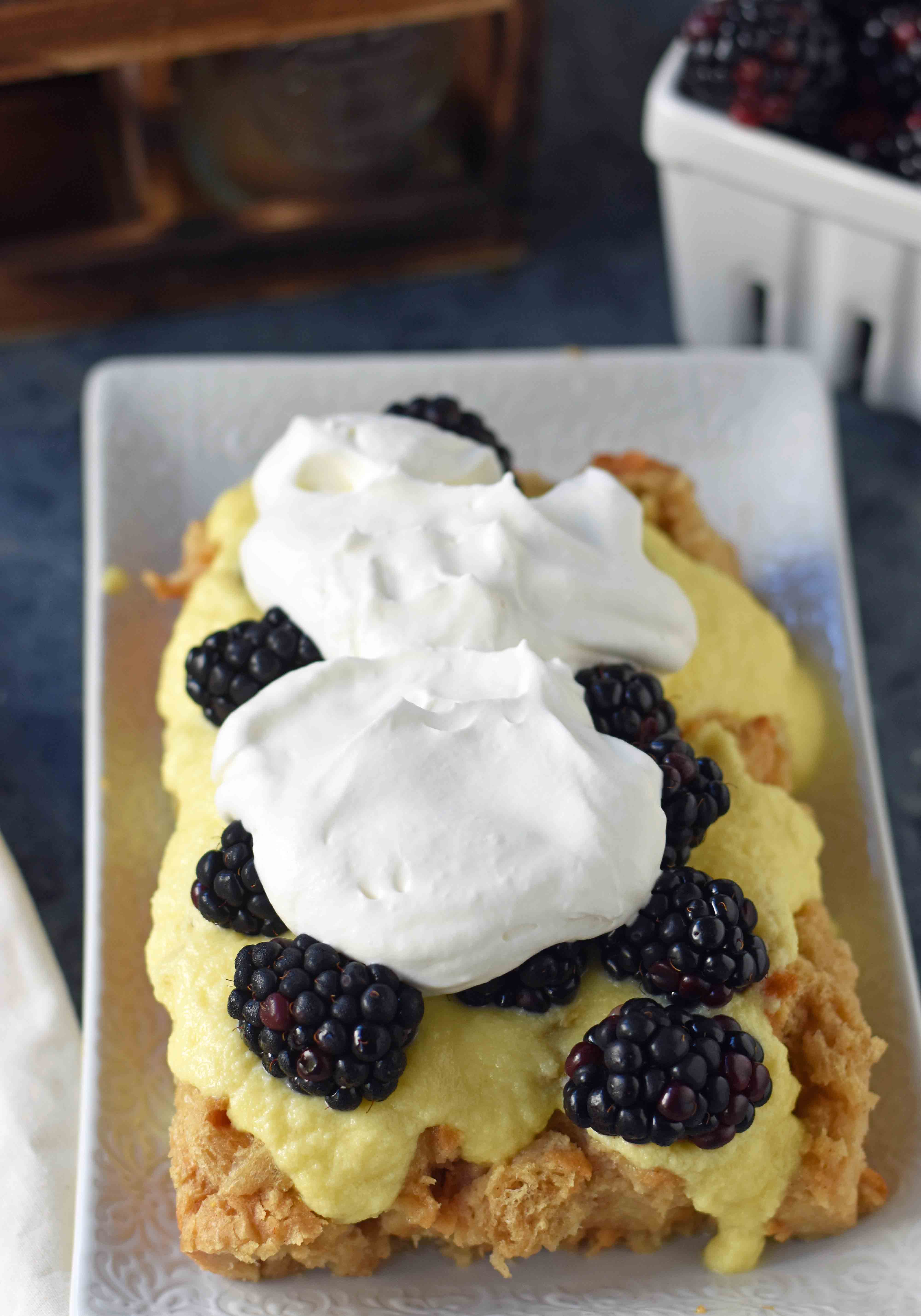 After all the kids left home, they would still make that trip in their motorhome - this time staying for weeks, spending their days picking blackberries along the side of the road in Oregon. They would come back with bushels full of blackberries, bursting with sweetness - without the bitterness you sometimes find in those you buy at the grocery store. We couldn't wait to get our hands on these coveted berries.
This was my favorite way to eat those cherished blackberries.  Blackberry Bread Bread Pudding with Crème Anglaise and Sweetened Whipped Cream is the crowned jewel of comfort food. You start with warm, lightly sweetened bread pudding, topped off  with handcrafted crème anglaise made with fresh eggs, sugar and cream, and capped with fresh blackberries and sweet whipped cream.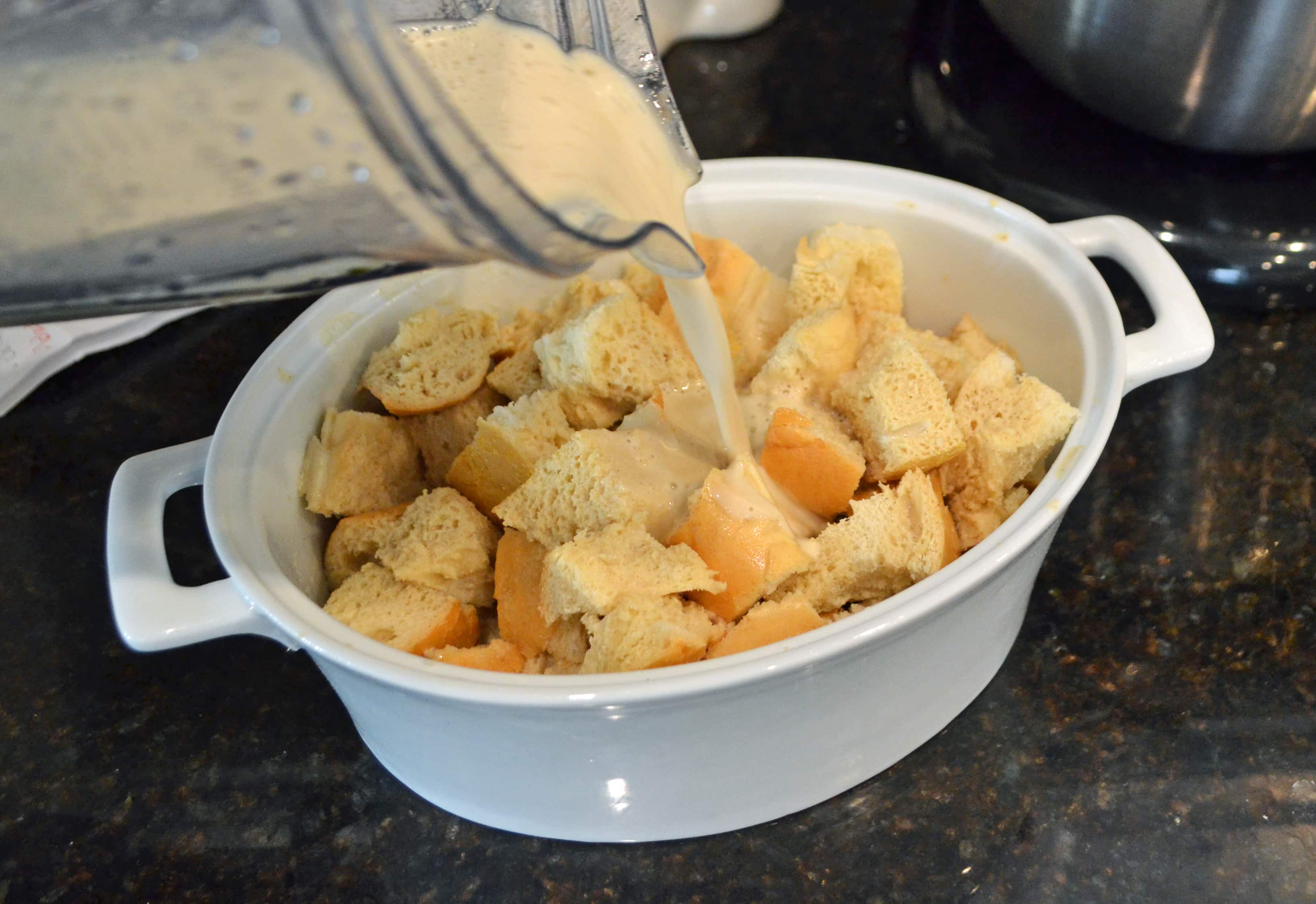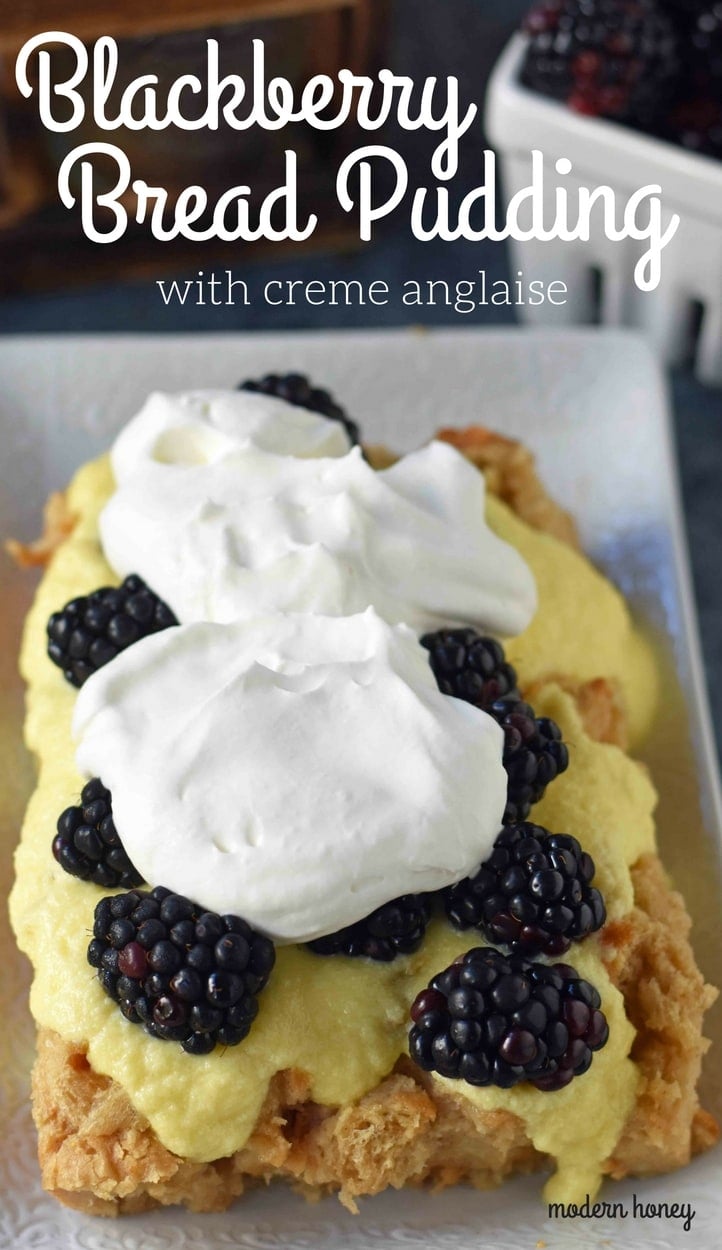 I hope you love this beautiful comfort food dessert -- Blackberry Bread Pudding. Come say "hello" on instagram @modern_honey.  Happy Baking, my friends!