The Famous Magnolia Bakery Banana Pudding is the best banana pudding recipe ever! This iconic NYC Bakery is known for its banana pudding and I am sharing their famous banana pudding recipe with you!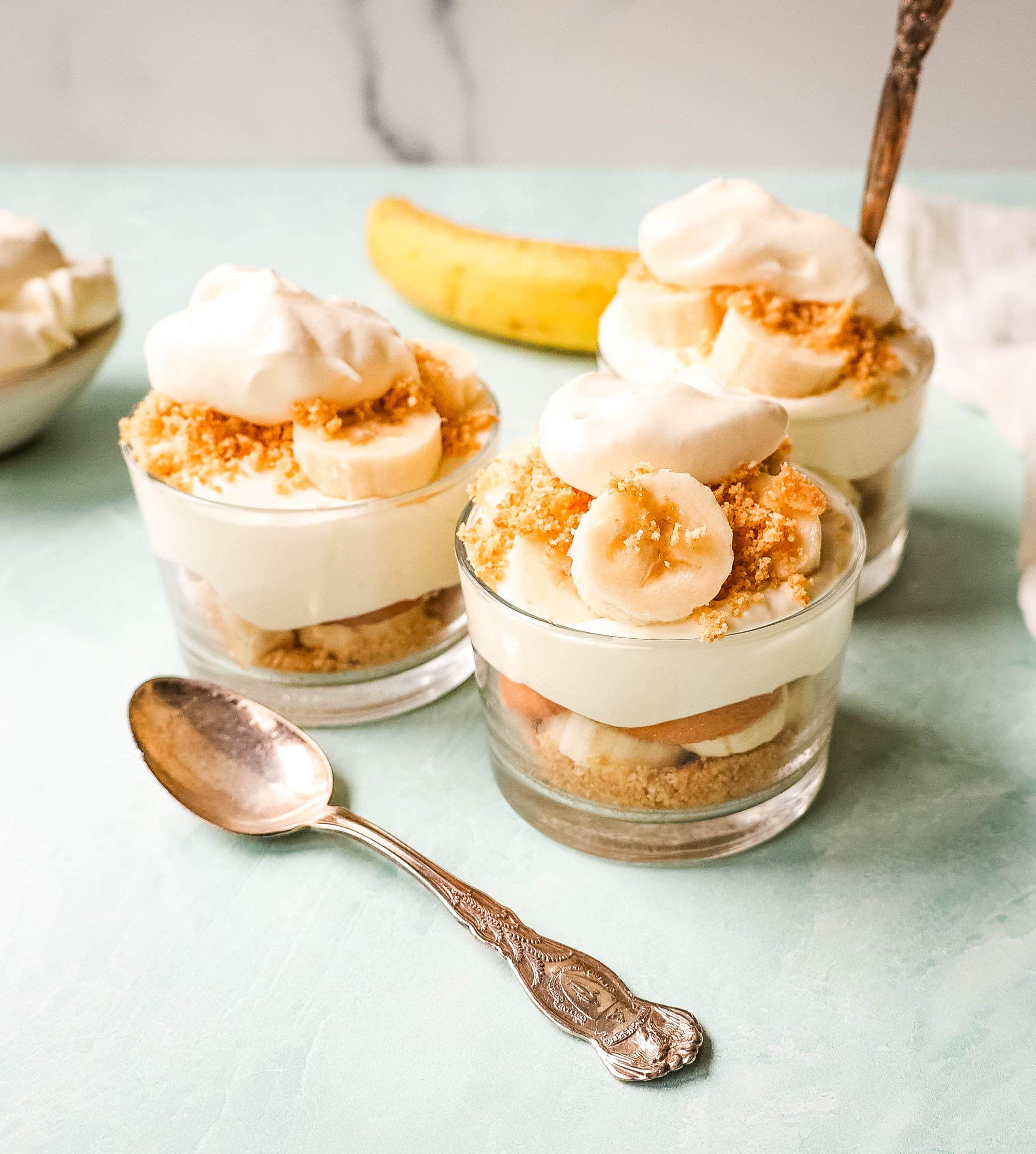 Every single time we visit New York City, we go straight to Magnolia Bakery for their famous banana pudding. The first time I tried it was when I was pregnant with our second child...so that was about 20 years ago! I could hardly keep anything down but my brother told me that banana pudding may do the trick. He was right and I have been hooked ever since!
My brother, Jeff, lived right in the heart of New York City for years. He was working in Finance and his wife, Christeena, was starring on Broadway (you may have seen her play the role of Cosette and Eponine in Les Miserables or Glinda in Wicked). We loved to go out and visit them in New York City and one of the number one priorities was to try out as much food as possible. They would show us all of the best places to eat in New York City! That's how I fell in love with Levain Bakery and their chocolate chip cookies.
After trying Magnolia Bakery's Banana Pudding, I wanted to make it at home in Arizona. Thankfully, Magnolia Bakery has shared their coveted recipe and it is easier than you can even imagine! Now you can make it in the comfort of your own home for a fraction of the price!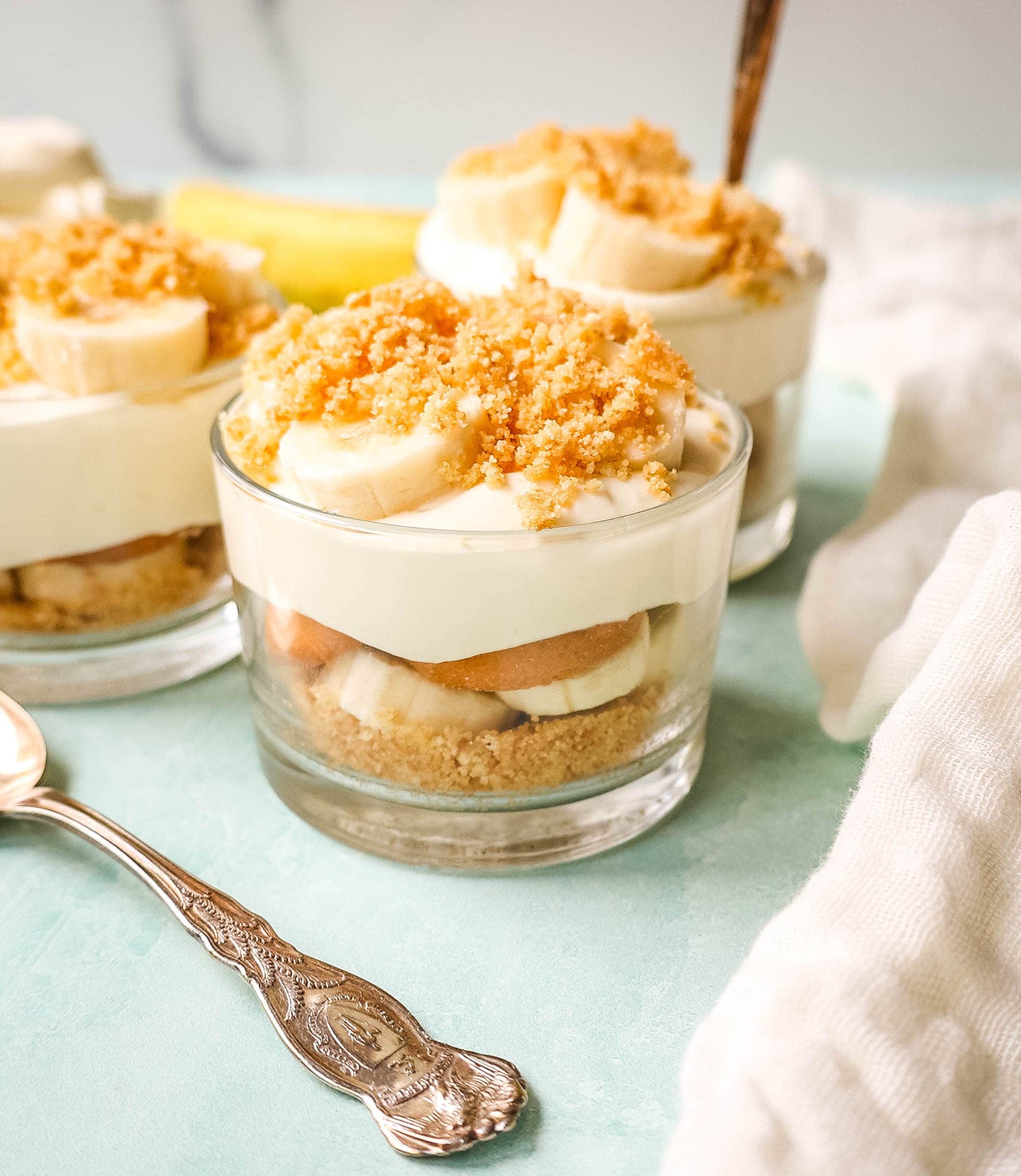 What ingredients are in Magnolia Bakery's Banana Pudding Recipe?
There are only 6 ingredients in this banana pudding recipe!
Sweetened Condensed Milk
Instant Vanilla Pudding
Ice Cold Water
Heavy Cream
Fresh Bananas
Nilla Wafers
I suggest using JELLO Brand Vanilla Pudding and Nabisco Nilla Wafers. I have tried many generic brands of Nilla Wafers and they just crumble and fall apart.
If you want to make some Nilla Wafer crumbs to sprinkle on the top of the banana pudding, simply place 6-8 Nilla Wafers in a food processor with two Tablespoons of butter and grind it up. Sprinkle on the top as a garnish.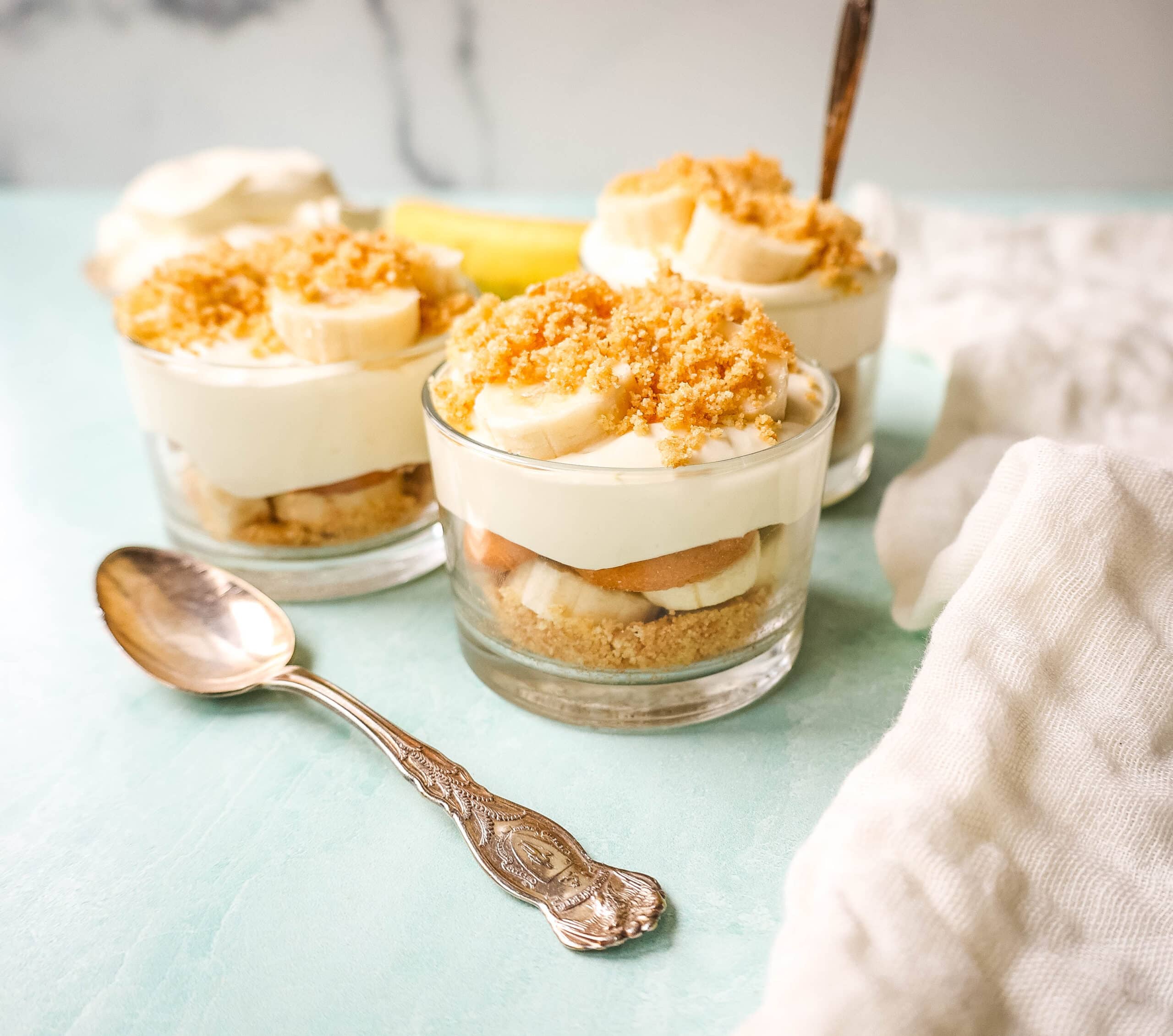 How to make Banana Pudding:
In a mixing bowl, whisk together sweetened condensed milk and water until combined. Then add the JELLO Vanilla Instant Pudding and mix until completely smooth, which should take about two minutes. Cover and refrigerate until firm, at least one hour.
In a stand mixer, whip the heavy cream until stiff peaks form.
Add the chilled pudding mixture, a scoop at a time, until it is combined.
To assemble, use a trifle bowl or wide glass bowl, or individual glass serving bowls or glasses. I will suggest some items down below.
Spread the pudding mixture on the bottom of the dish and then follow with a layer of cookies, and a layer of sliced bananas, and repeat. Garnish with more fresh whipped cream pudding mixture and Nilla Wafer crumble.
Cover tightly and refrigerate for 4-6 hours. Cookies should be tender and soft.
Here are some baking tools for making Banana Pudding:
Popular BANANA RECIPES:
Banana Cake with Cream Cheese Frosting
Banana Chocolate Chip Cake with Chocolate Nutella Frosting