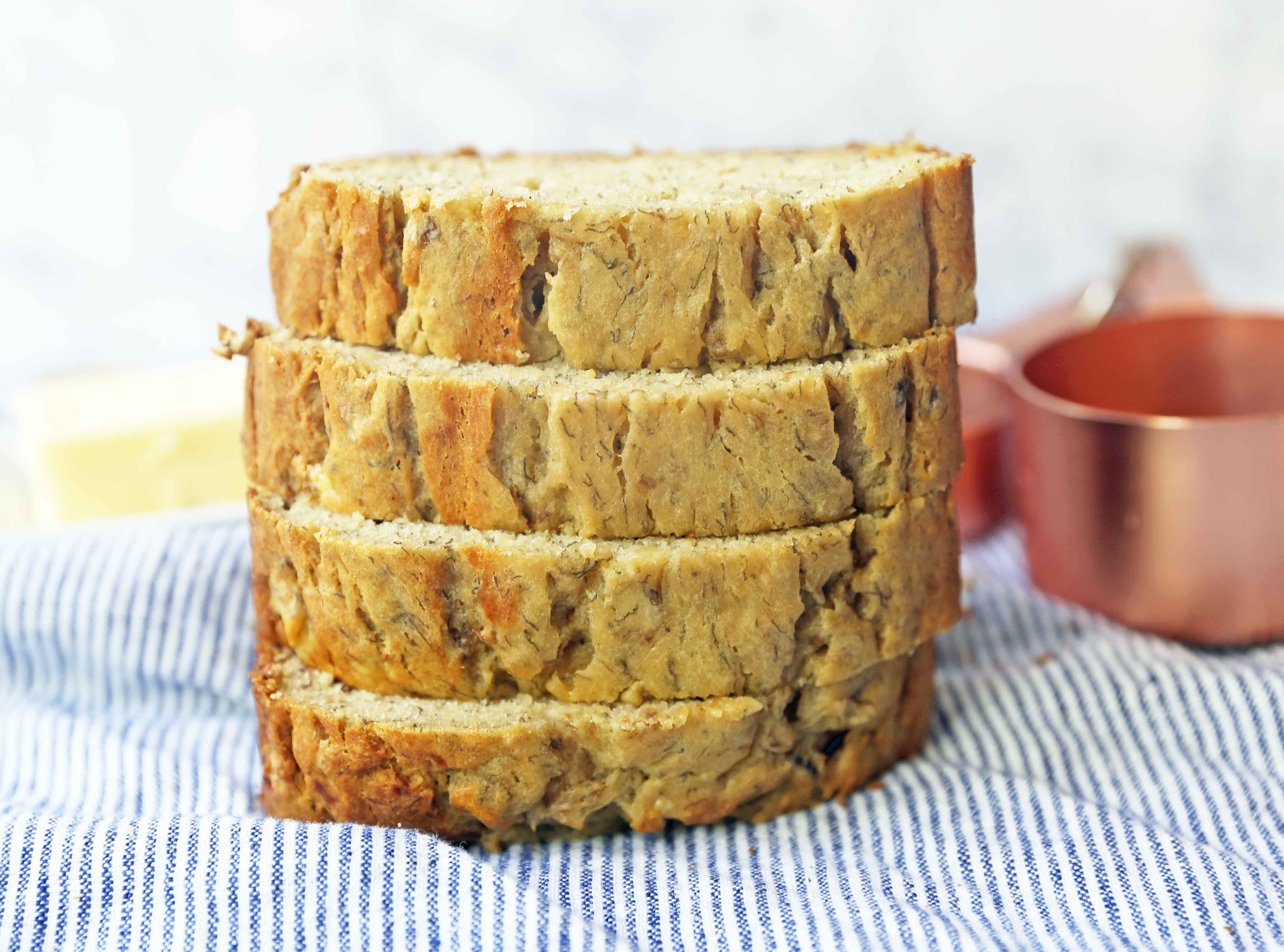 The BEST Banana Bread Recipe
How to make the perfect moist and flavorful banana bread recipe that is worthy of being slathered in butter.
Making a loaf of solid banana bread is serious business.  It needs to be moist and have the perfect amount of banana flavor. I have been recipe testing a lot of banana bread to come up with this perfect banana bread recipe.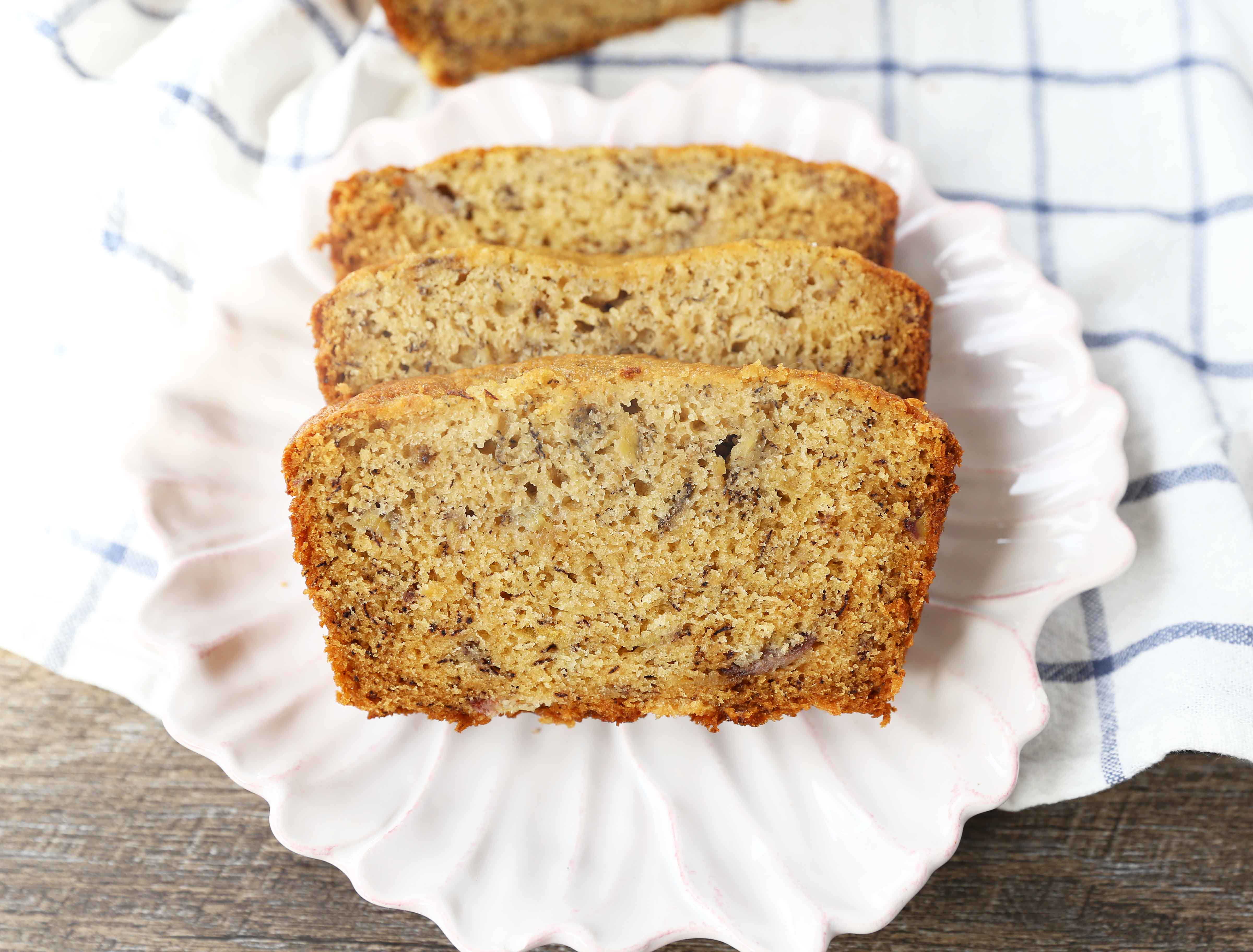 The key to making the best banana bread is the combination of both butter and oil.  The butter gives it the flavor while the oil gives it that extra moisture.  It's the best of both worlds! The addition of sour cream also creates a tender, creamy texture.
Another tip for creating the perfect banana bread is to cover the bread with foil halfway through baking time. This allows the banana bread to fully cook in the center without getting it to brown on the outside.
If you love to add chocolate to your banana bread, check out this recipe too:
Chocolate Chip Banana Bread Recipe (also includes a muffins variation)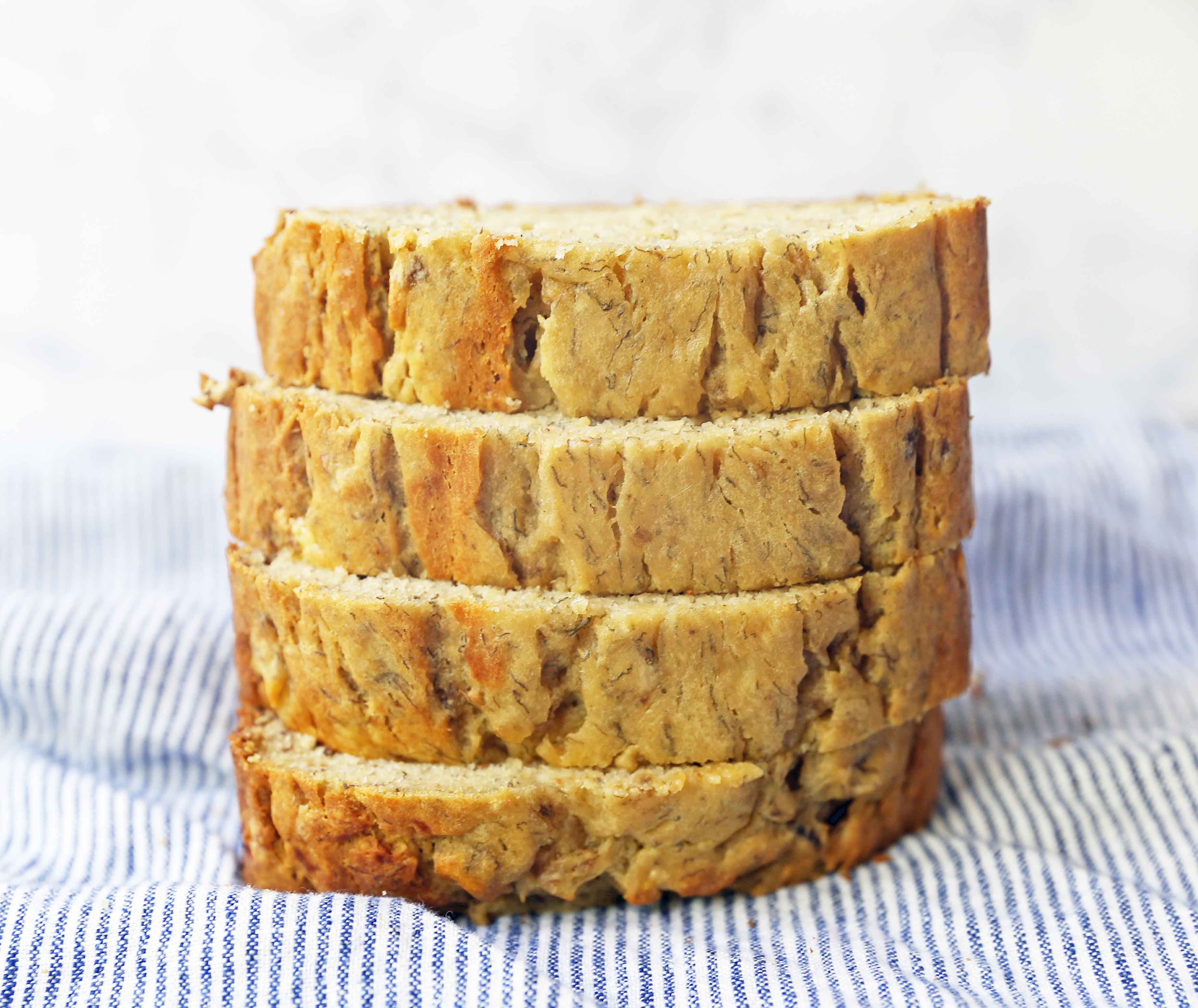 How to make the BEST Banana Bread:
 Cream butter, oil, and sugar for 3-4 minutes until light and fluffy.  Add eggs and vanilla and mix for 1 minute longer. This is an important step as it is helping to create a creamy texture but also to add loft and air to the batter which will give the bread a nice rise.
Add ripe, chopped bananas to the batter. Use bananas that are extra ripe and covered in brown spots. This makes the bread so much sweeter. If you use bright yellow bananas, the bread will not be as sweet or moist.
Add full-fat sour cream. This is an important acidic element which creates a tender texture.
Fold in dry ingredients.  Don't overmix as it creates too much gluten.
Pour into an aluminum bread pan. I used an 8.5 x 4.5 x 2.75 inch loaf pan. This USA pan is my favorite loaf pan because it creates such perfectly baked bread.
Cover the bread with aluminum foil after about 20 minutes of baking. I tent the foil so it doesn't hinder the bread from rising.
I love to sprinkle brown sugar all over the top of the bread during the last 5-10 minutes of baking.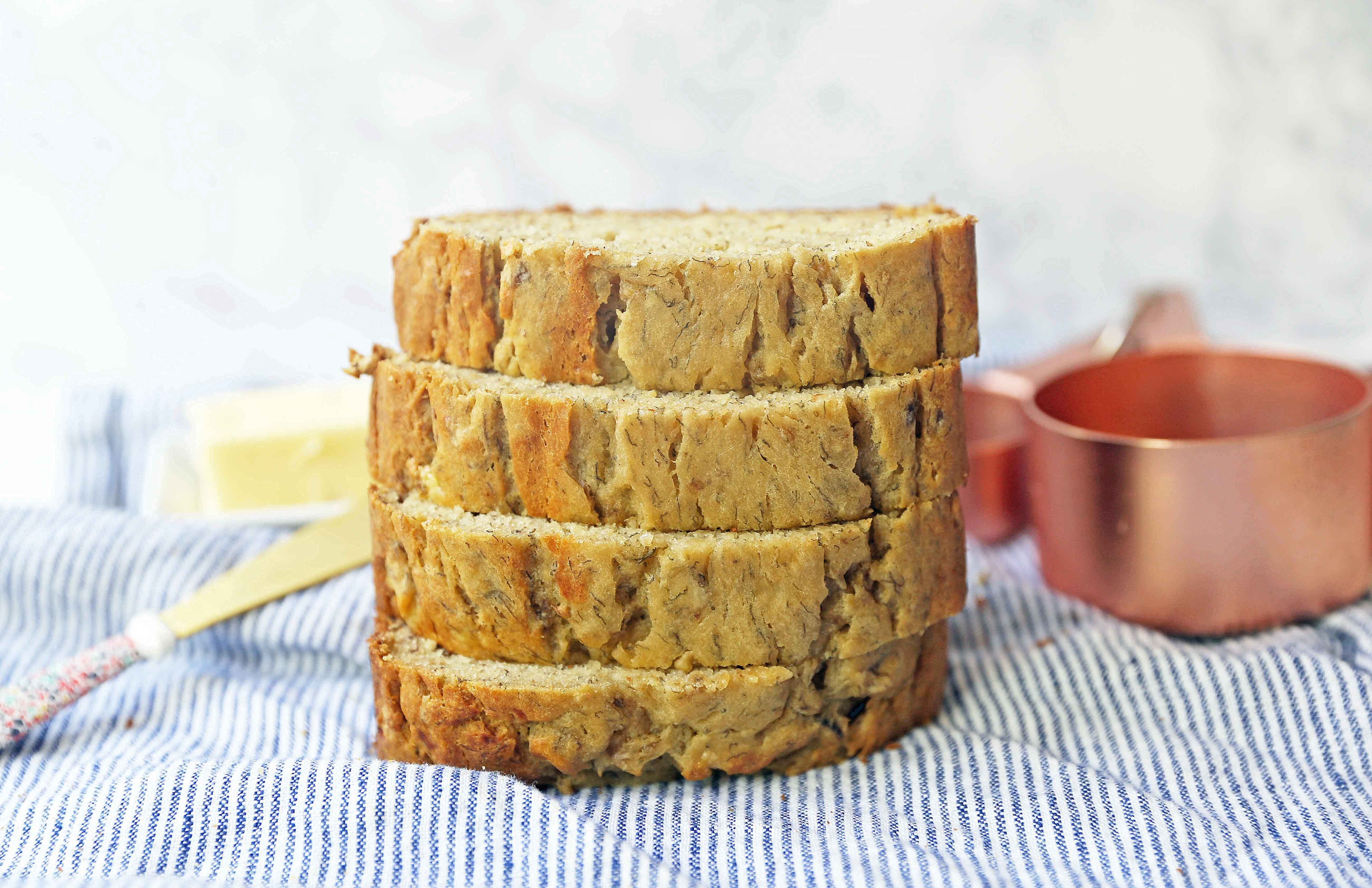 I love to hear from you! If you make this recipe, please be sure to leave a comment and give this recipe a rating. Sign up for my newsletter below so you never miss a recipe. Thank you for following along! I truly do have the greatest readers. FOLLOW ME ON:   INSTAGRAM --- FACEBOOK --- PINTEREST