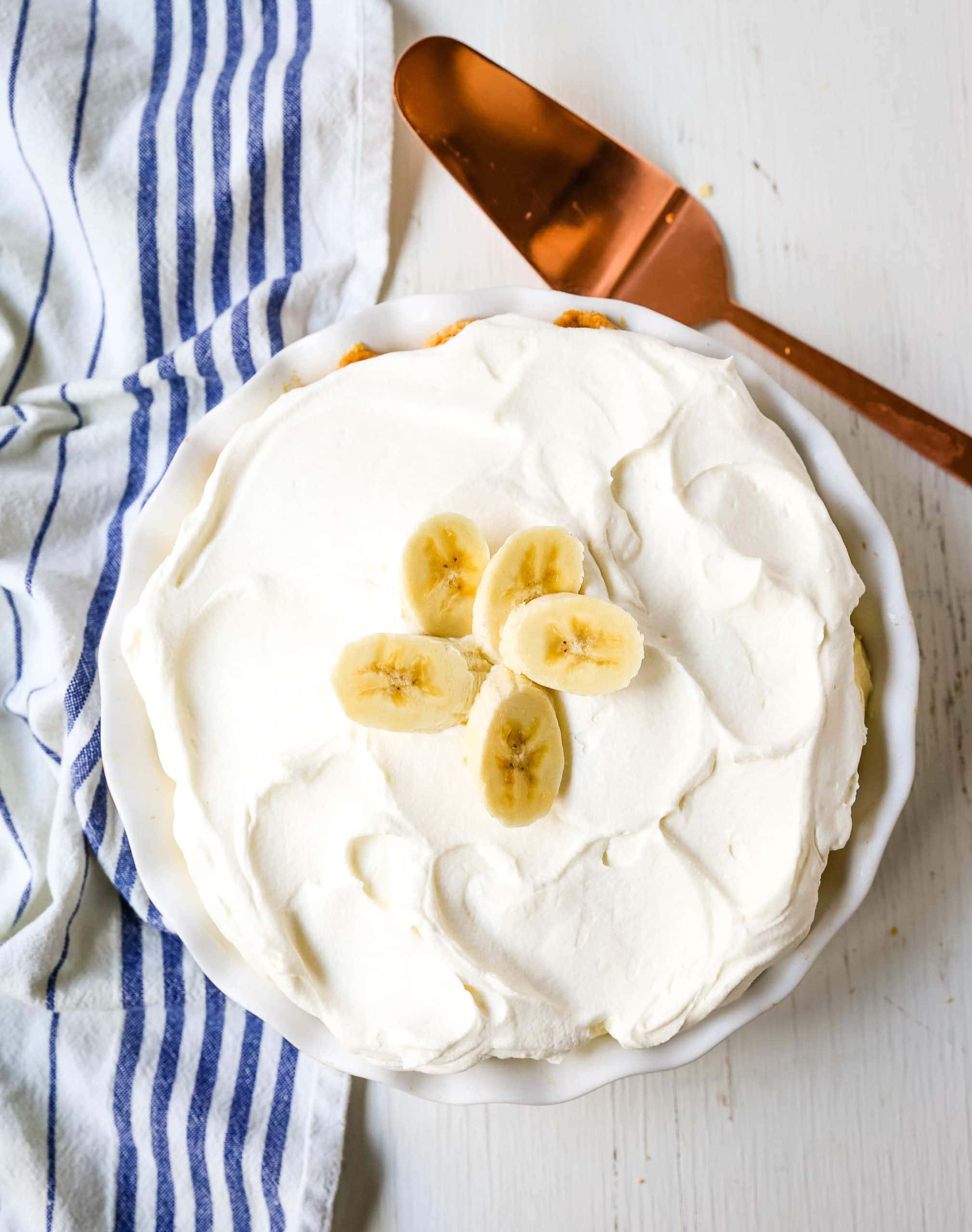 Banana Cream Pie
Homemade banana cream pie made with a creamy sweet vanilla filling with fresh bananas, handcrafted whipped cream, all in a buttery pie crust.
This is my husband's #1 requested pie.
About 15 years ago we lived on a street with a ton of friends. We basically all bought lots at the same time and moved from one neighborhood to the other. I actually lived across the street from my brother! It was full of some really great people who became my kids' best friends. We made the best memories on Andre Avenue.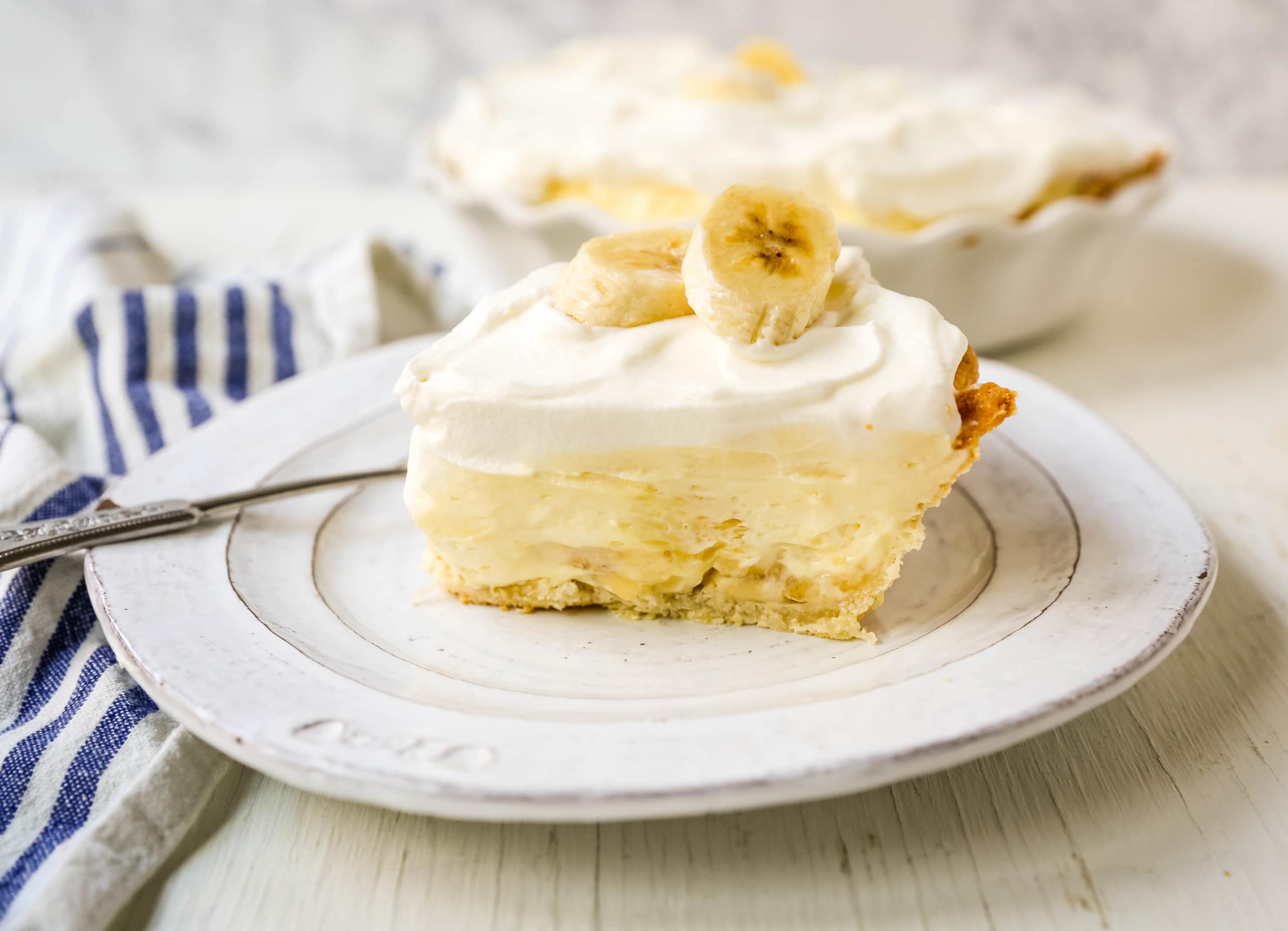 One of my friends was known for her banana cream pie. She knew how it was Dean's favorite pie and so she would surprise him and bring it on over. Sometimes he would eat the entire pie by himself! I asked her the secrets to making the best banana cream pie and I was shocked how simple it was!
This is such an easy pie to whip up for Thanksgiving or a Sunday dinner. It takes less than 10 minutes to make the filling and the homemade pie crust is super easy!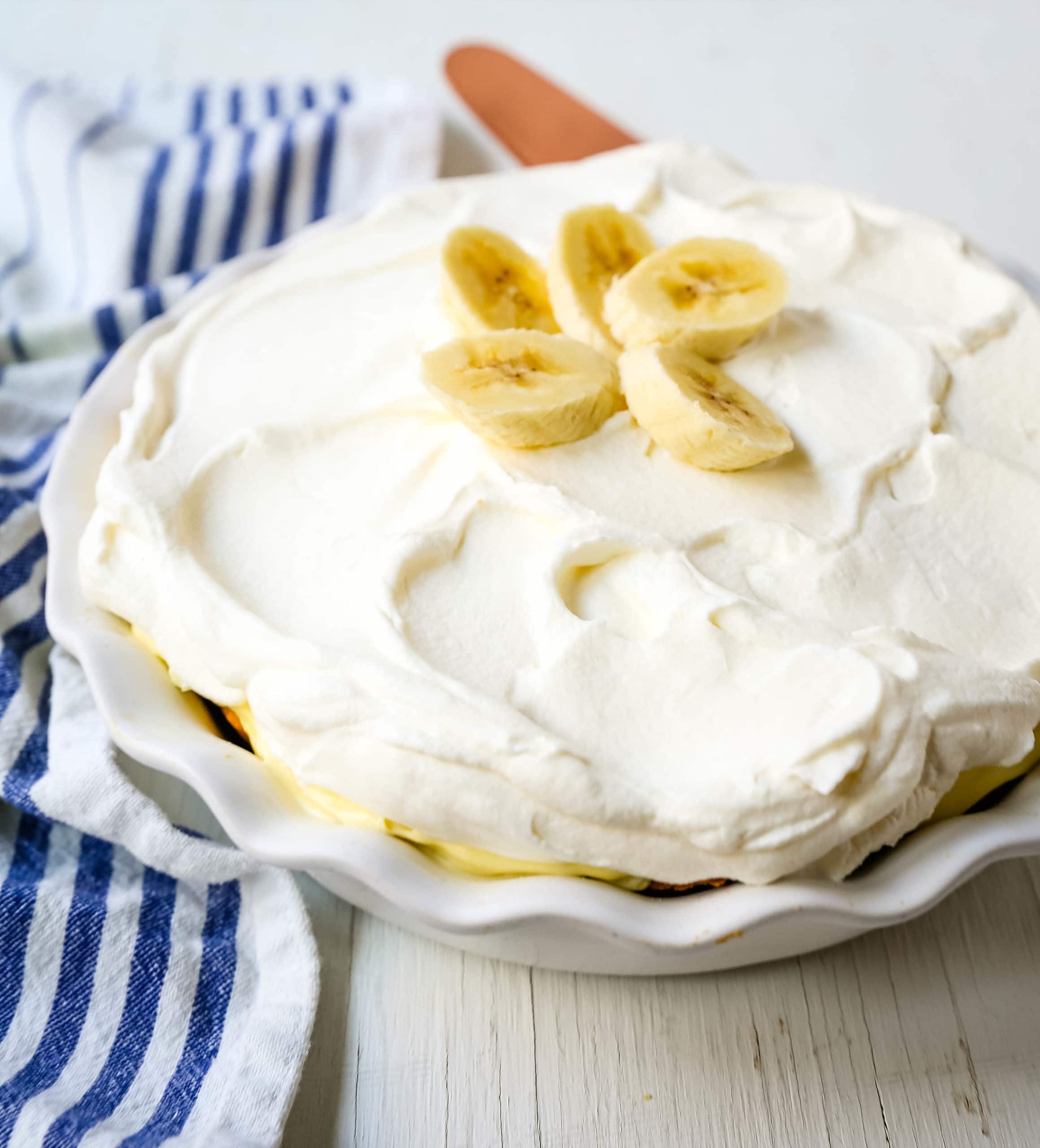 This Banana Cream Pie starts off with vanilla pudding, cold water, sweetened condensed milk, and freshly whipped whipping cream. That's how simple the filling is! Then you layer it with fresh bananas in a buttery pie crust and top it with a layer of sweetened whipped cream. It couldn't be easier! Now you are going to have to keep yourself from eating the entire bowl of filling -- it is that good!
The homemade all-butter pie crust is made with butter, flour, salt, and buttermilk or a milk/vinegar mixture. You can even throw it into a food processor and it takes less than 2 minutes to make a homemade pie crust. CLICK HERE FOR THE RECIPE. If you don't want to make a homemade pie crust, feel free to use a pre-made crust.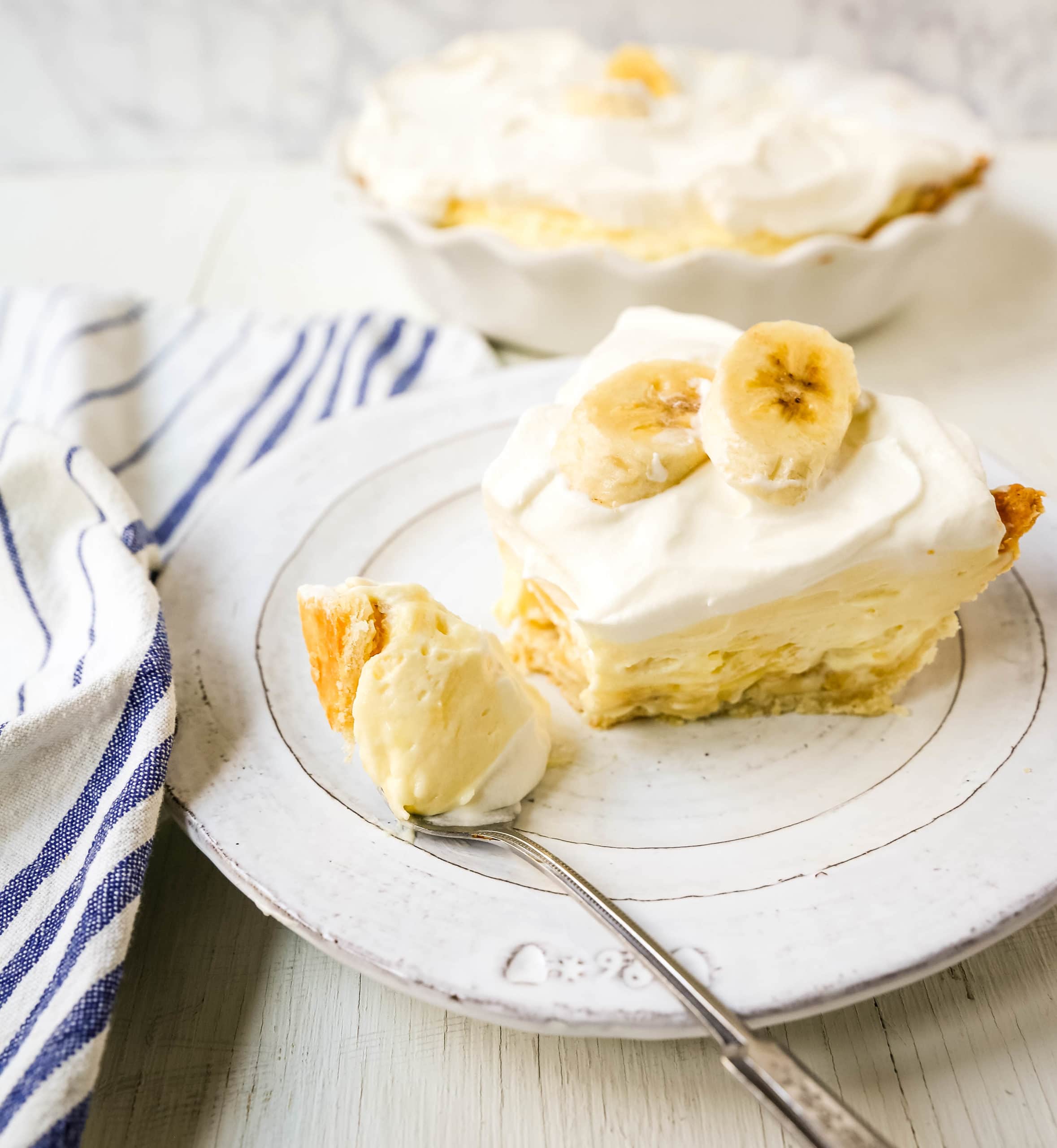 If you love pie, here are some more popular pie recipes:
Lemon Cream Pie
Triple Berry Pie
Strawberry Cream Cheese Pie
Raspberry Almond Cream Cheese Pie
Coconut Cream Pie
Lemon Sour Cream Pie
Caramel Apple Pie
White Chocolate Macadamia Chocolate Ganache Pie
Double Chocolate Marble Pie
The BEST PUMPKIN Pie
Mini Pumpkin Pie Bites
Old-Fashioned Pecan Pie
Sweet Cherry Pie
Traditional Perfect Pumpkin Pie
Caramel Banana Cream Pie
Here are a few of my favorite baking tools for making pies:
As an Amazon Associate I earn from qualifying purchases. Thank you for your support!
I love to hear from you! If you make this recipe, please be sure to leave a comment and give this recipe a rating. Sign up for my newsletter below so you never miss a recipe. Thank you for following along! I truly do have the greatest readers. FOLLOW ME ON: INSTAGRAM — FACEBOOK— PINTEREST