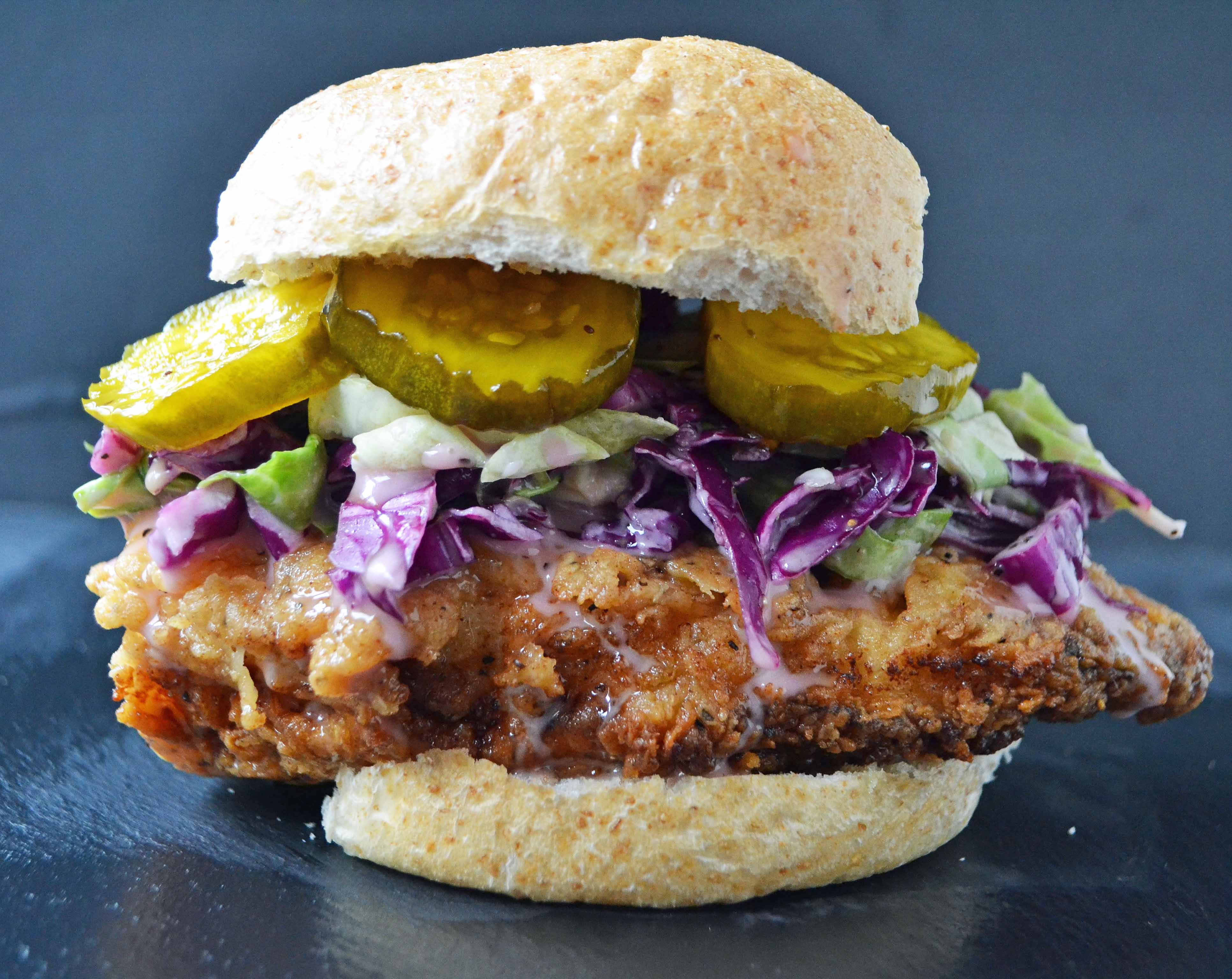 People take fried chicken pretty darn seriously.....and there are a multitude of opinions out there on how to do it best.
Years ago, my husband and I were in New York City, filming a segment at Food Network. We were limited on time but we wanted to hit a few of the best restaurants. As we were riding our cruiser bikes in Tribeca, we stumbled upon a restaurant that stopped me dead in my tracks. From the red door, to the gold writing above it, to the dark navy charcoal exterior, Bubby's was beckoning me in. A quick check on Yelp to ensure there were good reviews and we walked in the door. They started us off with warm buttermilk biscuits and fruit jam, like all good Southern restaurants should. After visiting the South on a road trip a few years ago, I found that Southerners had a way of making you feel right at home. Bubby's is known for their juicy, crispy fried chicken and we had to try it!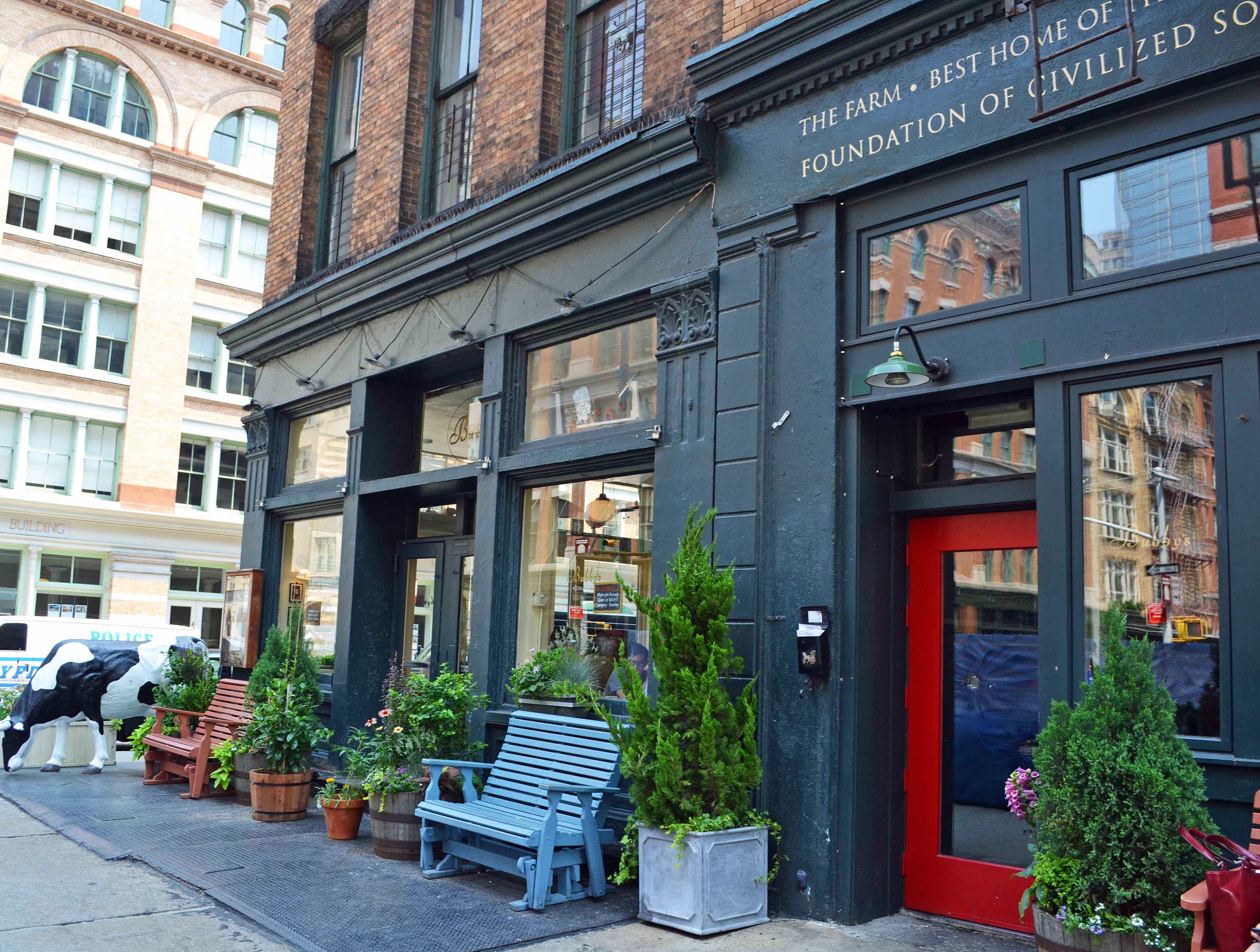 Fast forward a few years to June 2016 when I decided to celebrate my 40th birthday with a bunch of girlfriends in Santa Barbara. Being the crazy foodie that I am, I researched all of the must try restaurants in SB. Finch and Fork received rave reviews and their specialty was a Fried Chicken Sandwich. It was layered with creamy coleslaw and spicy pickles and it had to be mine. After the sandwich was placed in front of me, I must have spent 15 minutes photographing it while my friends patiently waited...and laughed. But it was everything a good chicken sandwich should be and I couldn't wait to recreate it at home.
So, I took my two best experiences eating fried chicken and incorporated them into one!  The Ultimate Bubby's Buttermilk Fried Chicken Sandwich is the result. It's all about the juicy chicken topped with a creamy coleslaw and spicy pickles.
There are some important keys to making out of this world fried chicken:
Use a Buttermilk Brine. You want that chicken to be juicy and the way that you do that is to marinate it in buttermilk. The buttermilk tenderizes the chicken which is an integral step. Let it marinate at least for one hour. Like many things in life, it just gets better with time. Pierce the chicken with a fork to let the buttermilk work its magic.
Salt your Chicken. I've made the mistake of just focusing on outer coating and neglecting the chicken. The outer layer has an incredible flavor full of spice while the chicken is bland. The best time to add salt is while it is sitting in a buttermilk brine so it has a chance to permeate the chicken.  Salt is the biggest key in cooking. It adds flavor and is one of the most important to steps to making good fried chicken.
Spice up your Flour. Adding spices to flour gives that coating a spicy outer crust.
Watch your Oil Temperature. You don't want it to high or too low. If you have it too high, then you will burn the outside of the chicken before cooking the inside. If it's too low, it will just simmer in oil without getting the crunchy coating. Aim for 350 degrees. A thermometer is integral in the kitchen so invest in one (they are only about $7-$8).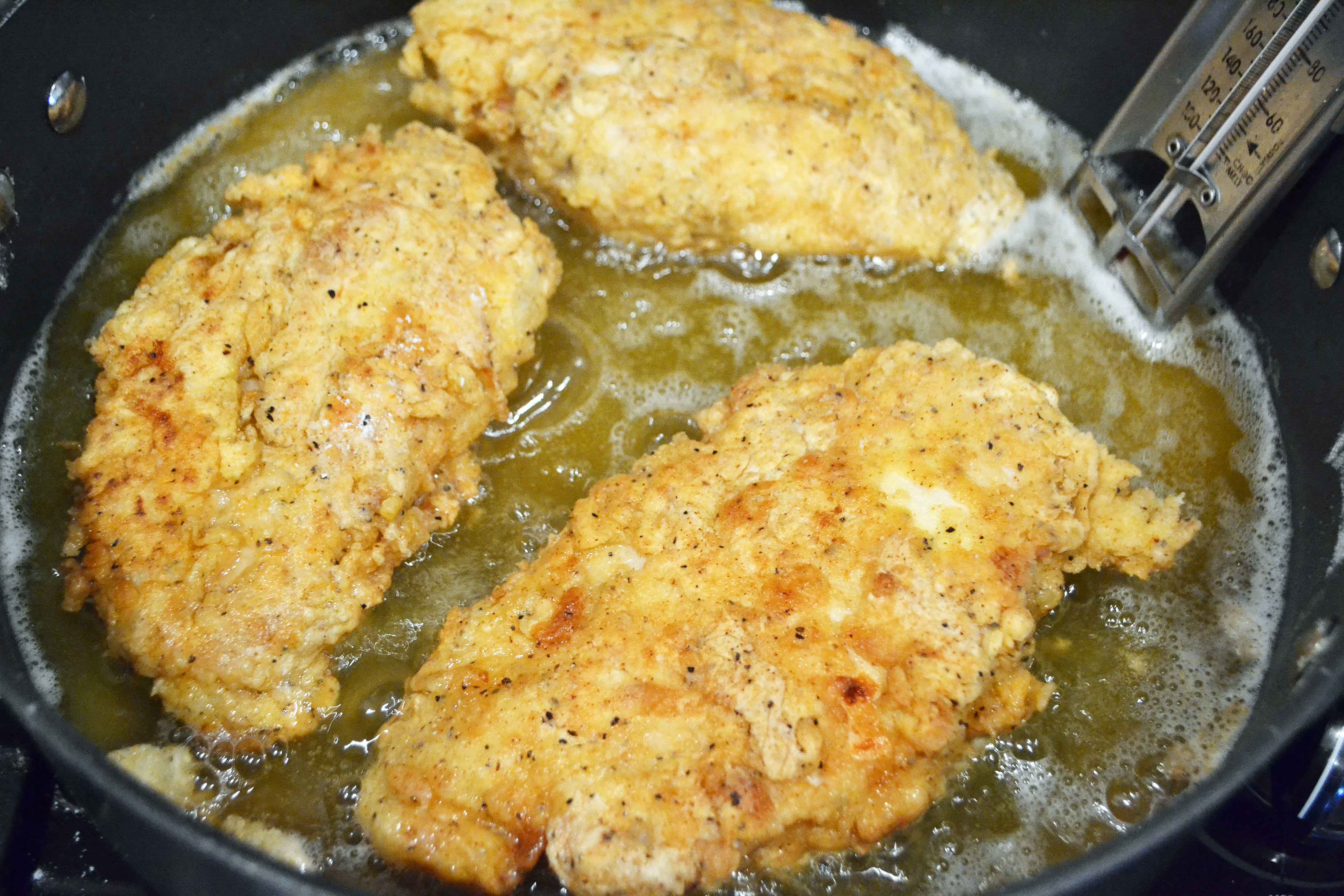 When making a fried chicken sandwich, it's important to balance it out with other components. A creamy coleslaw balances the richness of the fried chicken perfectly. Adding spicy pickles gives it that bit of spice, crunchiness, and freshness that pairs so well with fried chicken. The coleslaw uses 6 simple ingredients and can be whipped up in no time. The pickles can be store-bought, which is a huge time saver. You can use anything from dill pickle chips to bread and butter to hot and spicy. It all comes together on this perfect Bubby's Buttermilk Fried Chicken Sandwich!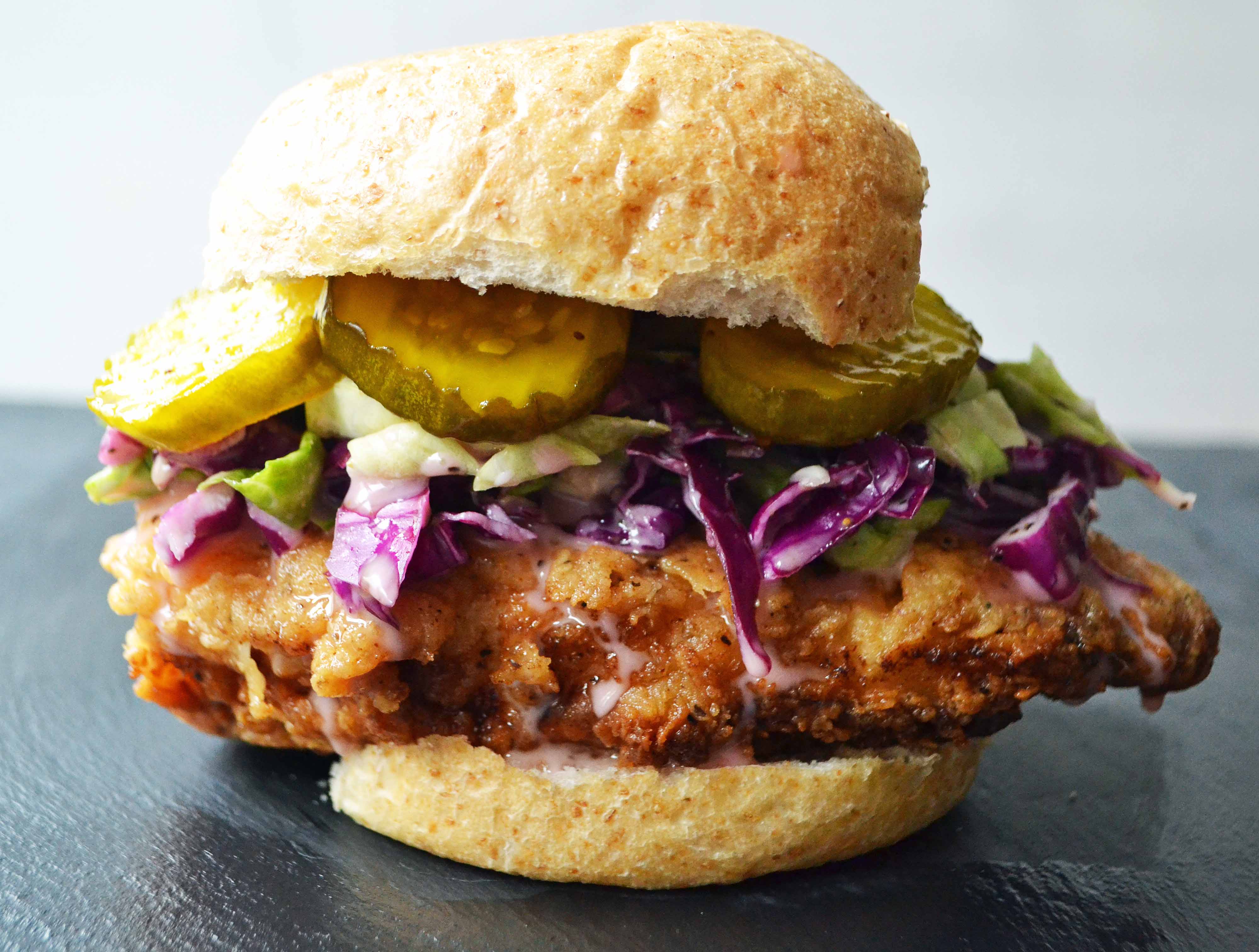 It's Labor Day weekend so I hope that means relaxation, good food, friends and family, and maybe a little football is in your future. We will be tailgating this weekend when our favorite team comes visits Arizona! This Bubby's Buttermilk Fried Chicken Sandwich will definitely be on our menu!
Happy Cooking! xo