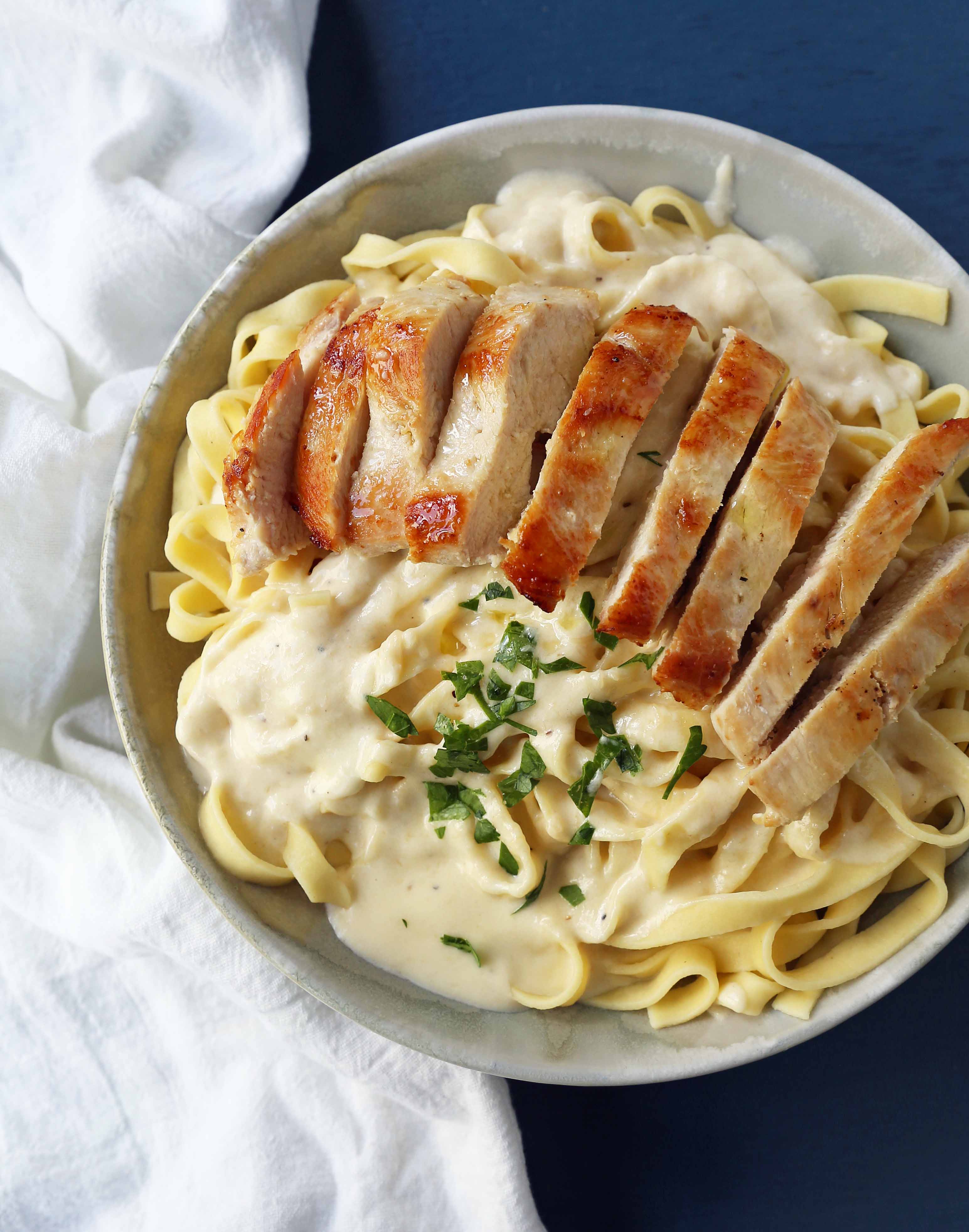 Chicken Fettuccine Alfredo
Creamy parmesan cream sauce tossed with fettuccine pasta and topped with sauteed chicken
This is a classic Italian-American dish that needs to be in every single kitchen. My Fettuccine Alfredo Recipe and Skinny Fettuccine Alfredo Recipe (with 75% less fat) are some of the most popular recipes on my Modern Honey. So I decided to add some protein by adding some sliced chicken breast!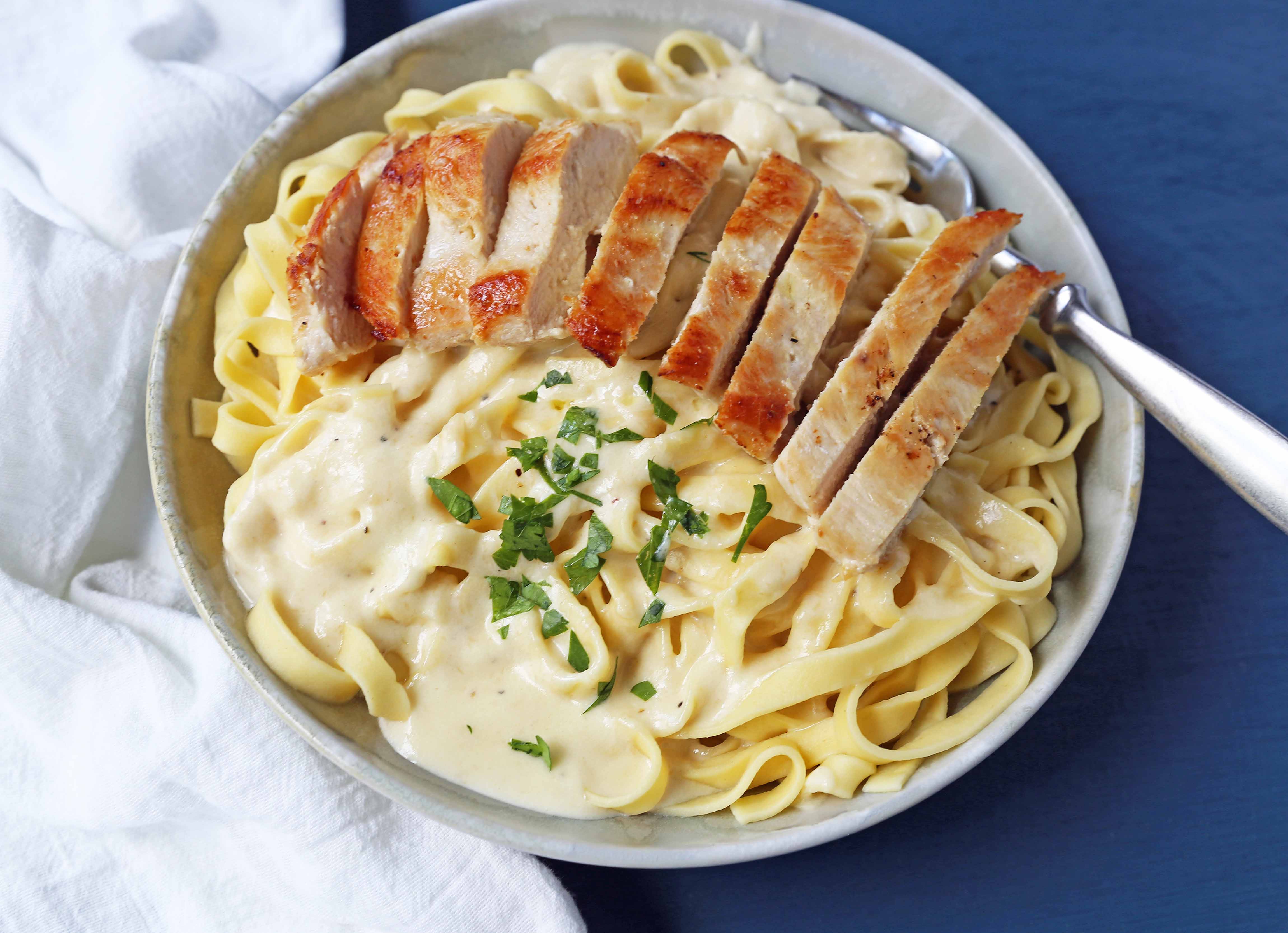 I am heading to a food conference tomorrow in Utah where I will be surrounded by about 600 other foodies. It is basically a "safe zone" to talk incessantly about our love of food. Last year at the registration table was a banquet size table filled with an assortment of Ruby Snap cookies. I am pretty sure I ate 4 cookies by the time it was 9:00 am and it was completely normal.
Every time I go to Utah, I always want to hit the famous pasta place that I went to almost weekly while I was up in college. They served the best chicken fettuccine alfredo and I wanted to make it in my own kitchen!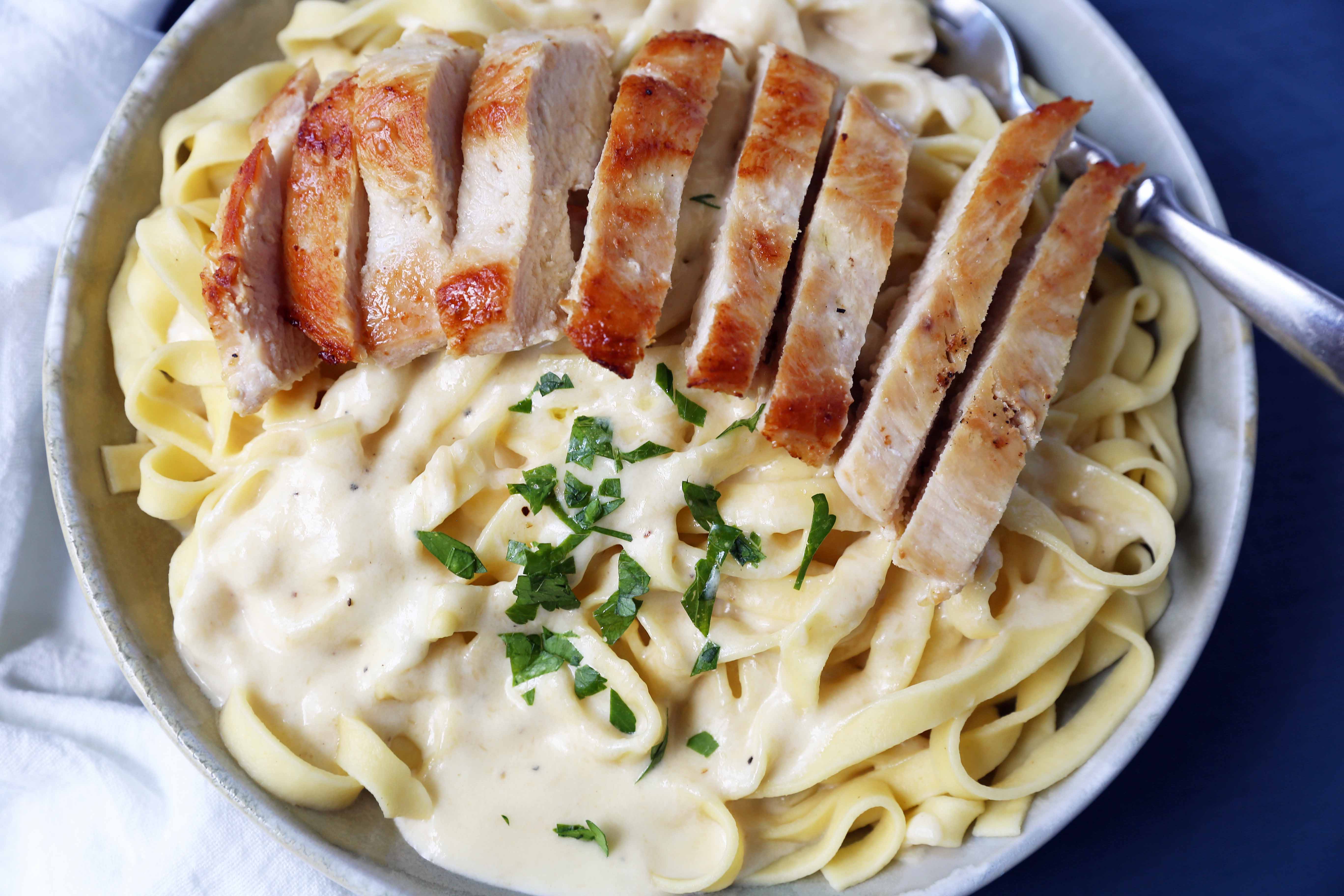 What ingredients are in Chicken Fettuccine Alfredo?
It all starts with a homemade alfredo sauce made with butter, garlic, heavy cream, and parmesan cheese tossed with fettuccine pasta. It is topped with seasoned sauteed chicken breast.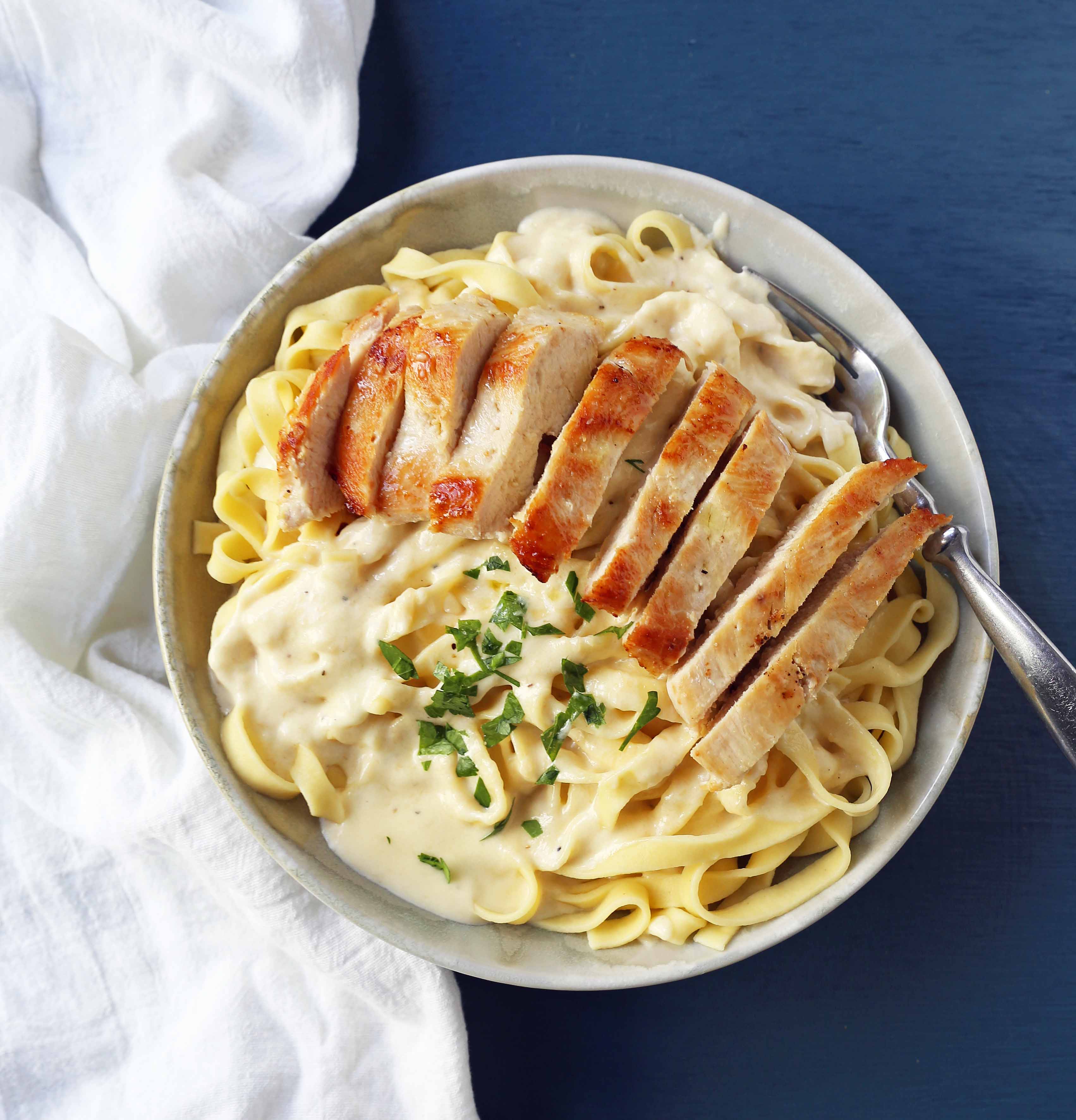 How to make Chicken Fettuccine Alfredo:
Start by bringing water to a boil in a large pot. Add a generous amount of salt to the water to season the pasta while it cooks. Once it is boiling, add the fettuccine pasta and cook according to package instructions. I love to use fresh, refrigerated fettuccine pasta.
Melt the butter in a saucepan and then add garlic. Cook until softened — about 1 to 2 minutes. Watch carefully as garlic can burn quickly!
Add heavy cream and let simmer over medium-high heat for about 5-8 minutes to thicken. Add salt and pepper to taste. Add half of the parmesan cheese to the mixture and whisk well until smooth.
While the sauce is thickening, cook the chicken. Heat skillet to medium-high heat. Add butter and let melt. Season chicken with garlic powder and parsley. Cook for 4-6 minutes per side, depending on the thickness of the chicken breast. Let rest for 5 minutes before slicing.
Toss alfredo sauce with fettuccine pasta and add half of the parmesan cheese. Once it is tossed, garnish with the remaining parmesan cheese.
Place sauteed and sliced chicken breast on top of fettuccine alfredo. Garnish with fresh parsley, if so desired.