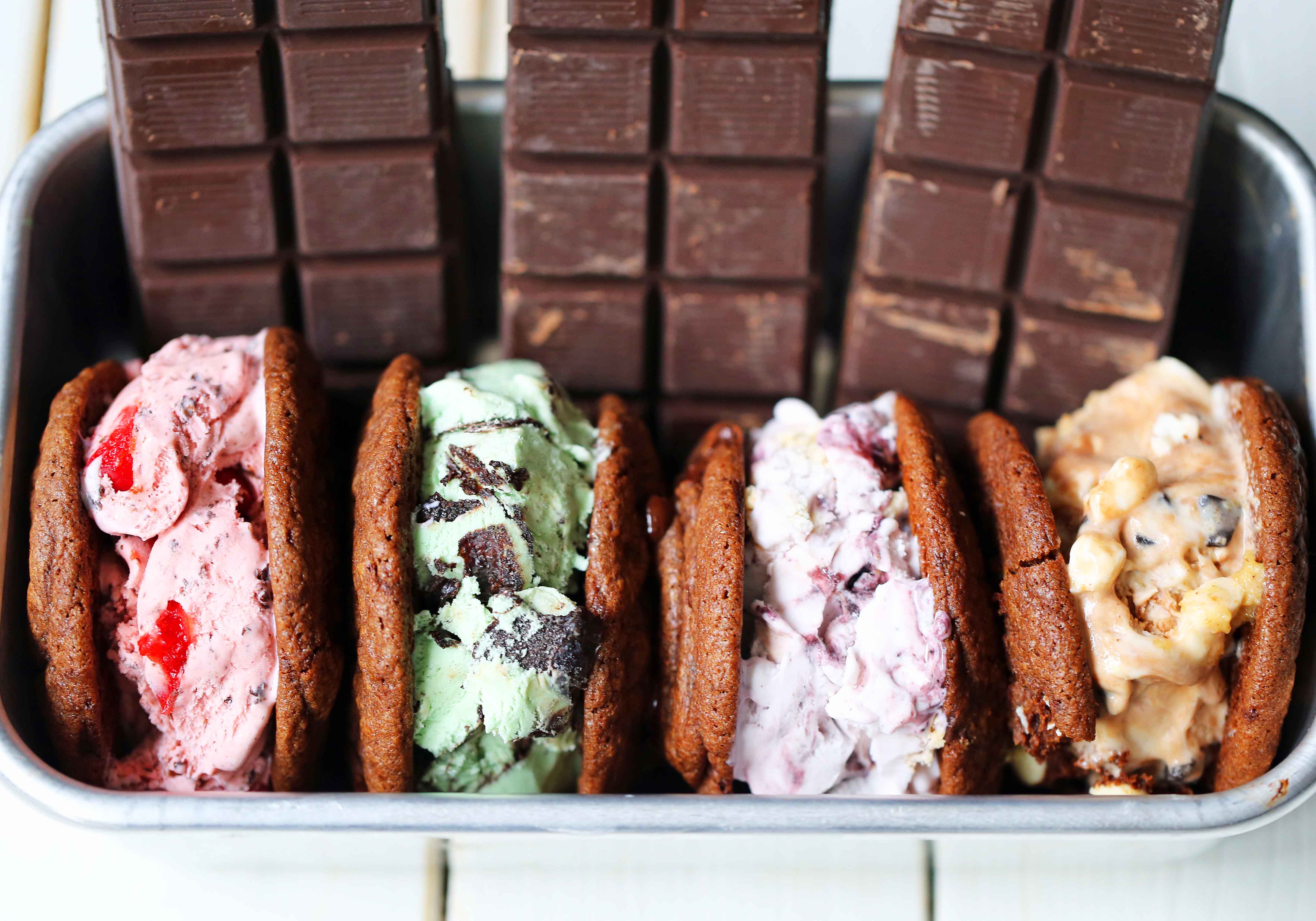 Chocolate Cookie Ice Cream Sandwiches
Soft chewy triple chunk cookie sandwiches with your favorite kind of ice cream!
It's summer so bring on the ice cream cookie sandwiches! This is one of our favorite go-to desserts in the summertime. Plus it is so easy! It begins with a rich double chocolate chunk cookie filled with ice cream.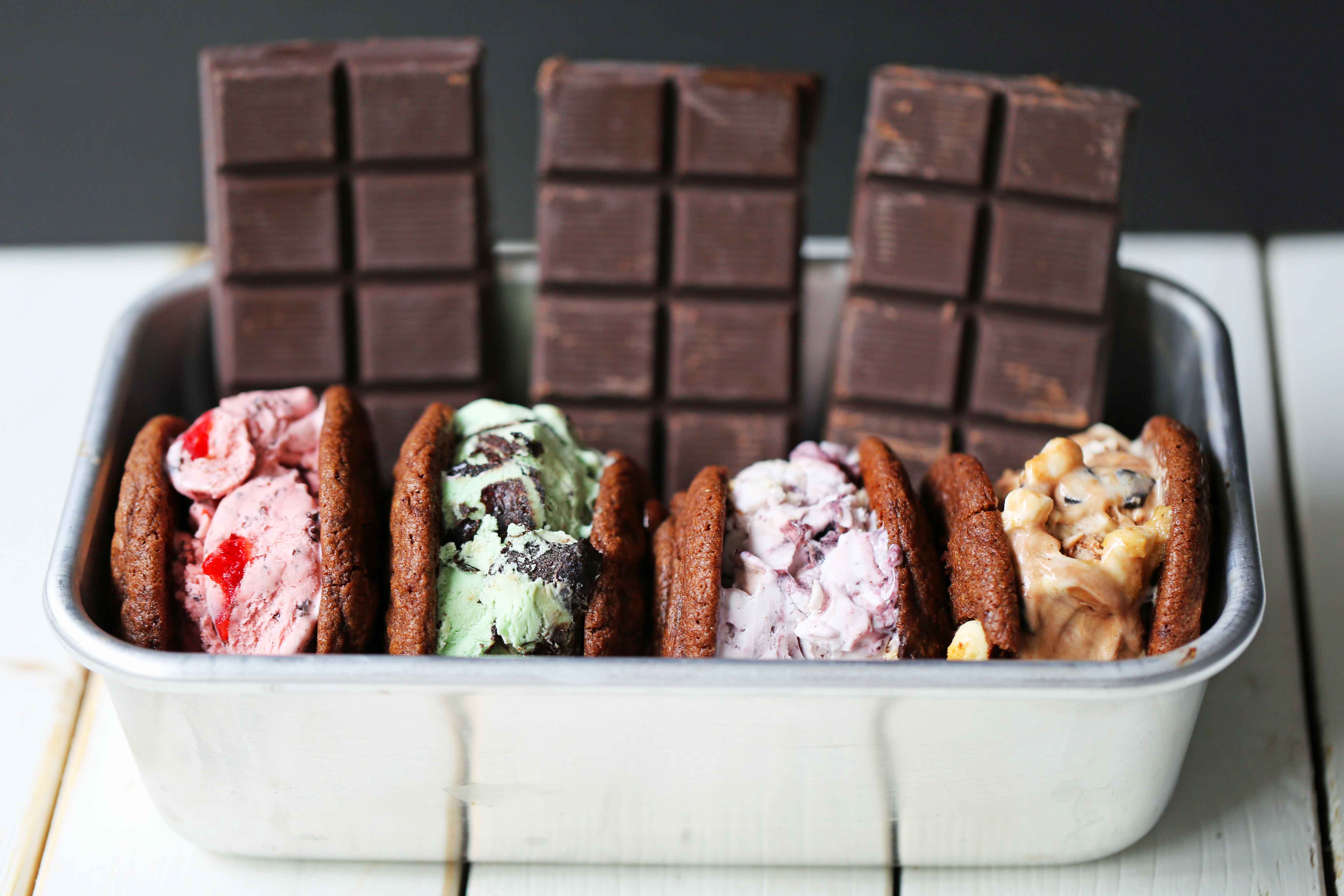 I don't think there's anything better than homemade cookies and ice cream. Who has tried my Chocolate Chip Skillet Cookie recipe topped with ice cream? I don't even need the fancy desserts, just give me the cookies and ice cream!
These Chocolate Ice Cream Cookie Sandwiches start with my Hunka Hunka Triple Chocolate Cookie Recipe. I make a lot of cookies and this is one of my favorites.  It has the perfect balance of chocolate. To make the chocolate cookies so they are ready for the ice cream, roll the dough into a ball, and flatten out before baking so the cookies come out nice and uniform.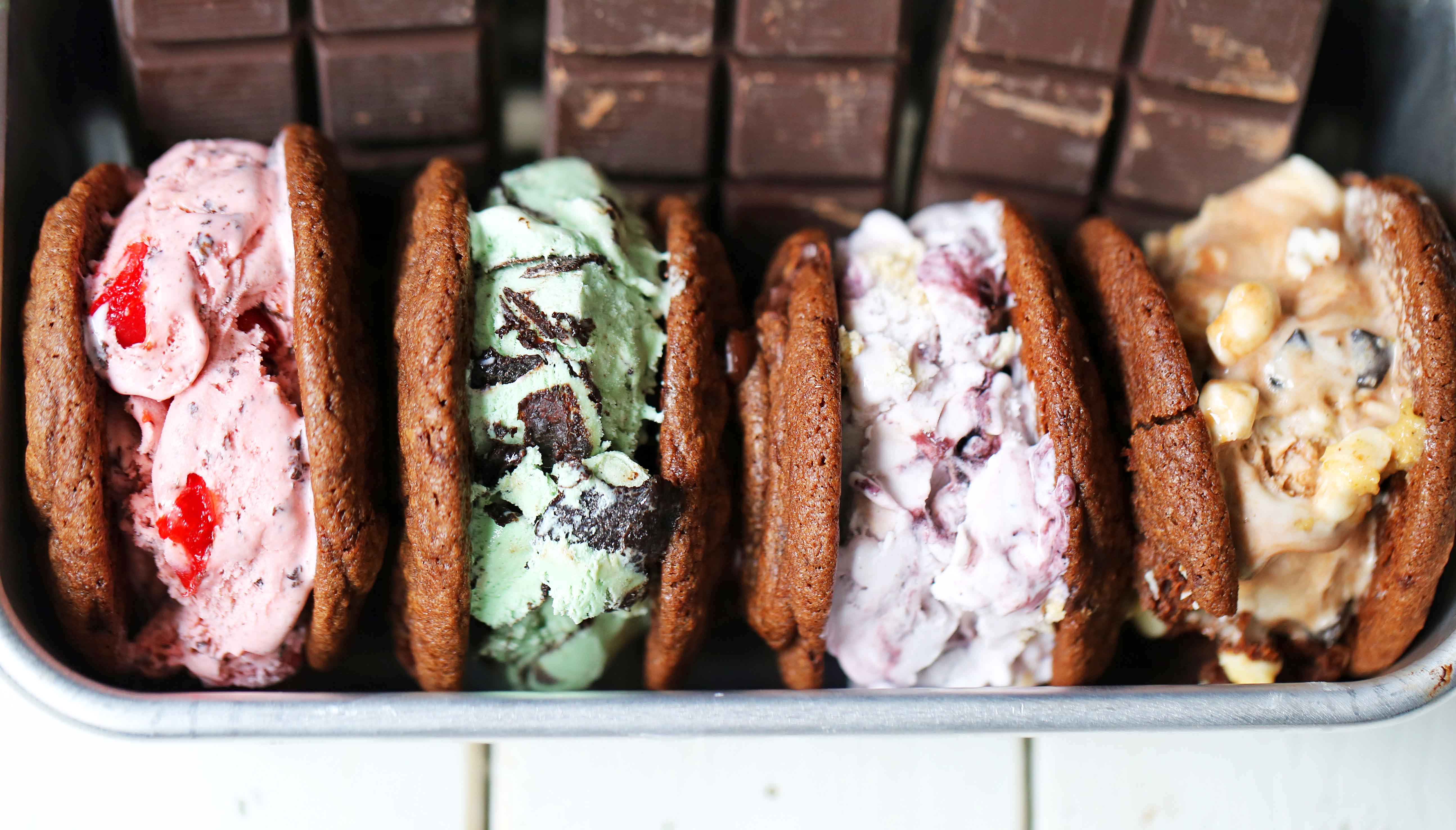 How to make Chocolate Cookie Ice Cream Sandwiches:
 Start by making double chocolate cookies. The key is to roll the cookie dough into balls and then flatten with glass so the cookies are uniform.
Let cookies cool completely. Freeze for 20 minutes before stuffing with ice cream.
Place ice cream on the bottom of a cookie and top with another cookie and press down. If you want uniform ice cream disks, turn the ice cream pints on their sides and use a serrated knife to slice through the containers, cutting into even rounds. Place the ice cream disks on a baking sheet and freeze until ready to assemble the sandwiches. To assemble, peel the cardboard from the ice cream disks and sandwich each disk between 2 cookies.
Wrap and freeze until ready to eat.
Click below to sign up for my FREE email newsletter to receive my favorite recipes delivered straight to your inbox. Be sure to follow me on Instagram, Facebook, and Pinterest. I would love for you to come say "hi!" Thanks for following along!
Pin on PINTEREST:
I hope you love these chocolate ice cream cookie sandwiches! Happy Baking, my friends!