Moist, decadent chocolate orange cake with a creamy chocolate orange frosting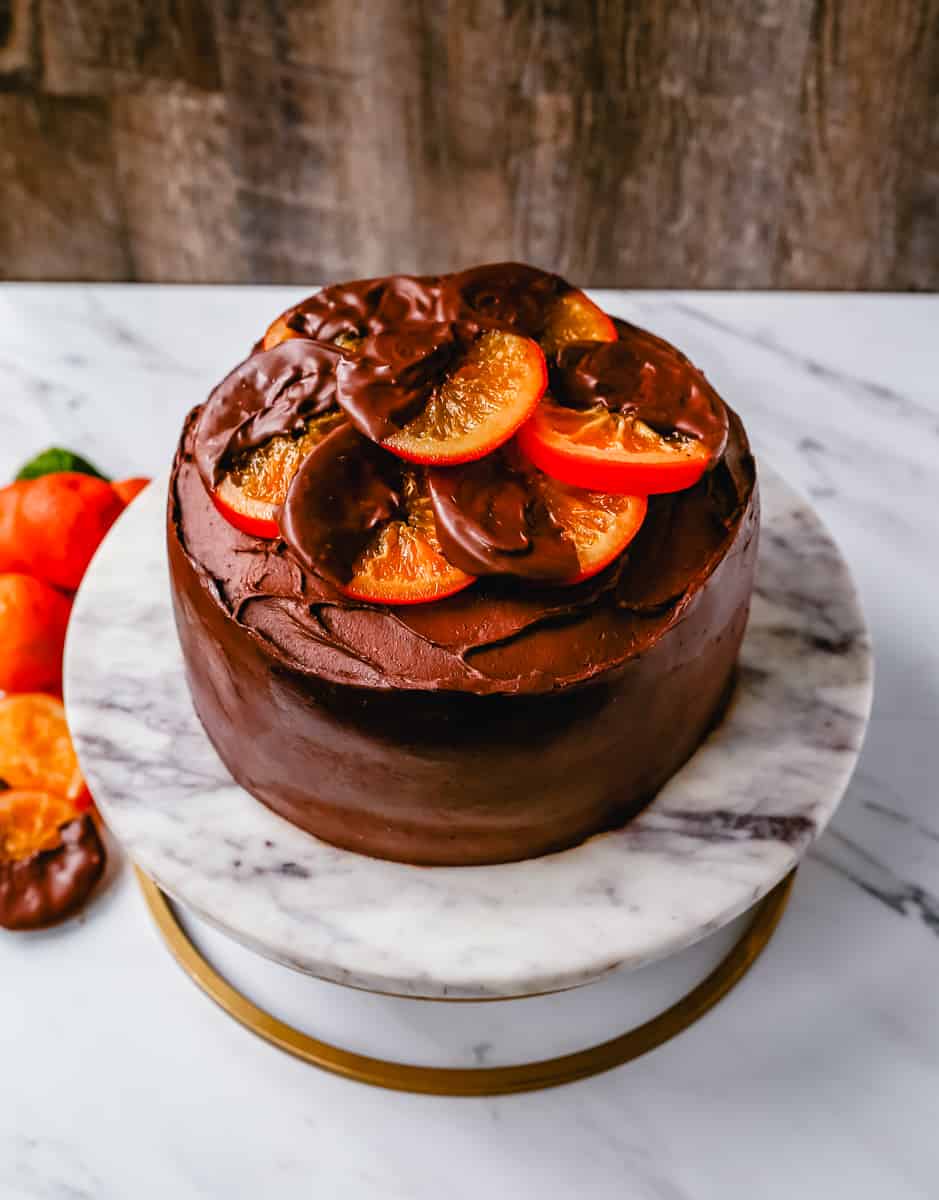 Every single year at Christmas time, my Mom would buy the classic chocolate orange, and read us a Christmas story. Once she finished reading the story, we would take one orange chocolate wedge and wait in anticipation for the next time when she would do it all over again. Now she does it with her grandkids and my four children absolutely love cozying up the Grandma to hear a story and eat a chocolate orange.
So I wanted to take my famous chocolate cake recipe and turn it into a chocolate orange cake with fresh squeezed orange juice, orange zest, and orange extract for an extra burst of orange flavor.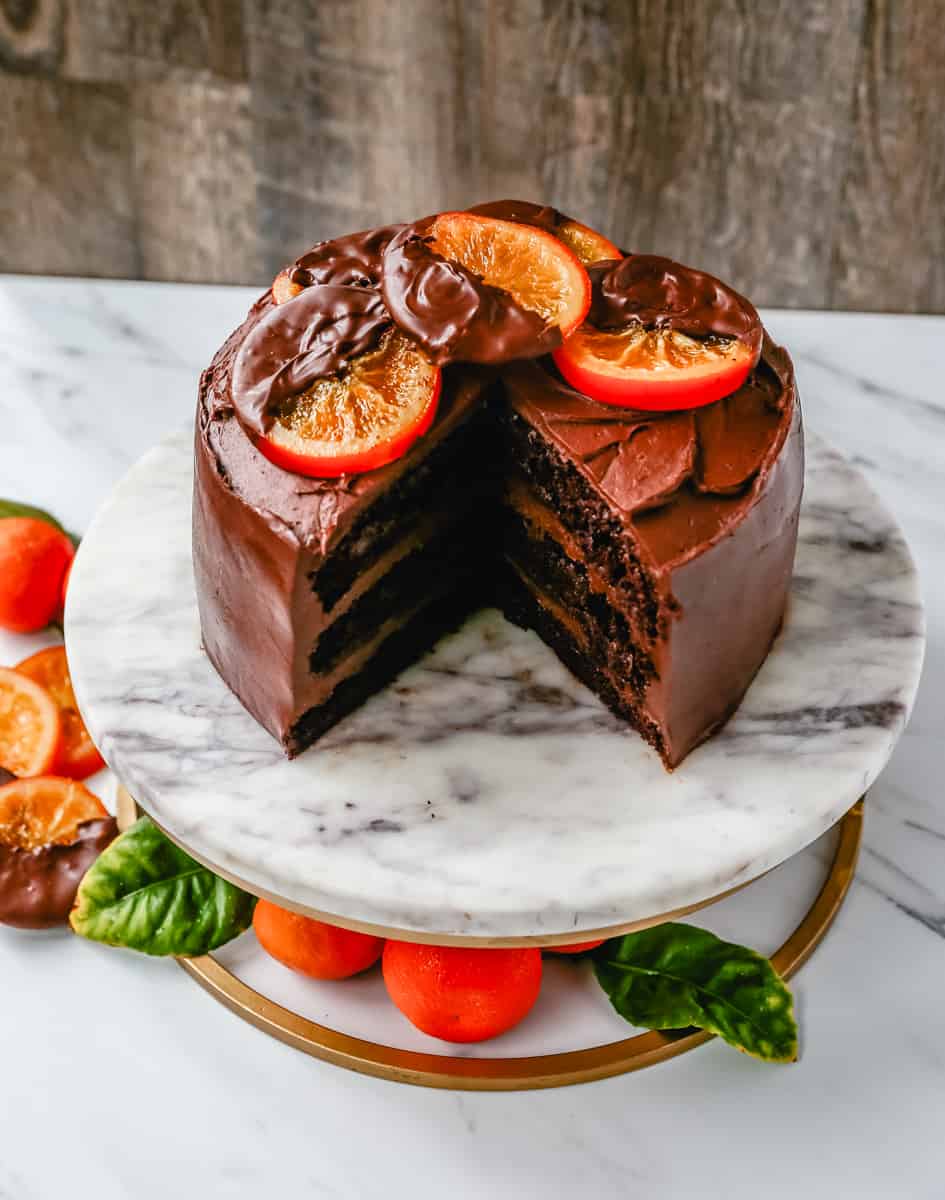 What ingredients are in Chocolate Orange Cake:
Flour
Sugar
Unsweetened Cocoa
Eggs
Oil
Buttermilk
Fresh Orange Juice
Baking Powder + Baking Soda + Salt
Vanilla
Butter
Cocoa
Powdered Sugar
Orange Extract
This chocolate cake is extra moist with the use of oil and buttermilk. Cocoa powder is a game changer. I buy most of my cocoa powder in the bulk section at Winco. They carry Callebaut cocoa powder at the best price. It is literally 5 times more expensive on Amazon! So if you have a Winco nearby you, I suggest stocking up on their unsweetened cocoa.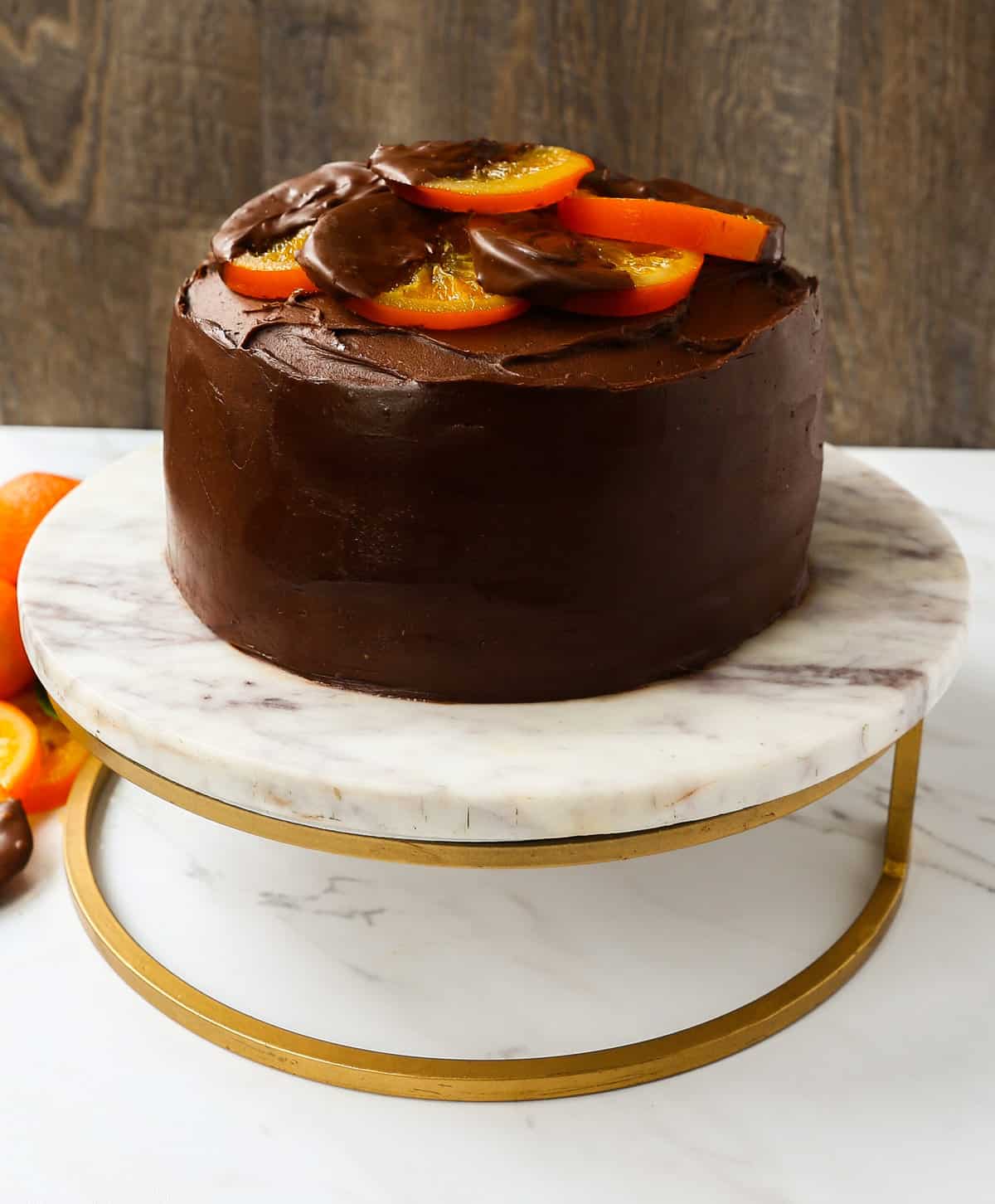 This is the best chocolate orange cake! To get a true orange flavor, I like to use fresh squeezed orange juice, if at all possible. Before juicing the oranges, I use a zester to remove the orange zest. For extra orange flavor, I suggest using orange extract.
This orange chocolate cake with chocolate orange frosting can be made in three 8-inch cake pans or two 9-inch cake pans, depending on preference. I usually reach for three 8-inch cake pans. Just make sure to spray well with non-stick cooking spray or do the butter and flour technique.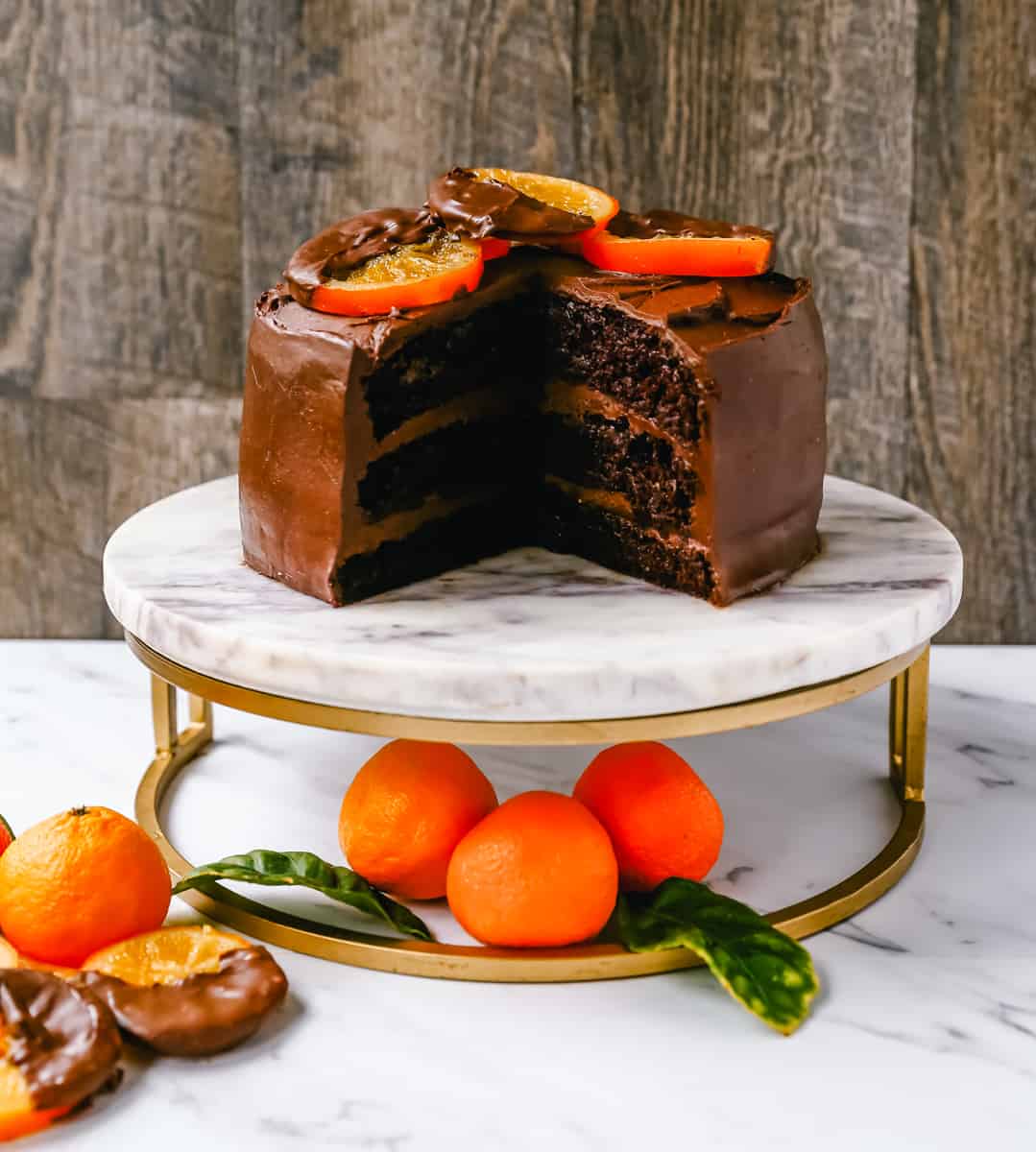 The chocolate frosting is made with sweet cream butter, unsweetened cocoa powder, powdered sugar, orange juice, and orange extract. You can find dried oranges at your local grocery store. I found them at Trader Joe's and dipped half of the dried and sweetened oranges into Ghirardelli melting wafers. You can use either milk or dark chocolate wafers, depending on preference.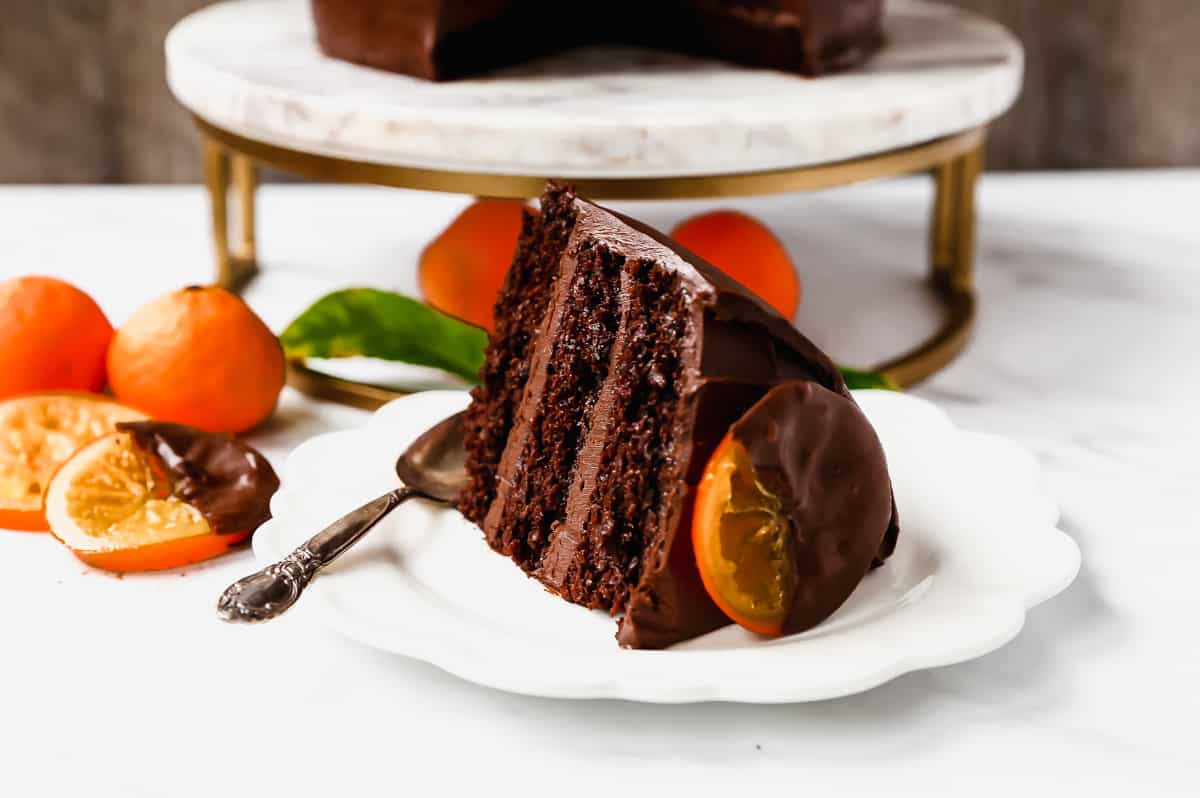 Popular Chocolate Cake Recipes: