The best Classic Pasta Salad made with Italian meats, creamy cheeses, fresh vegetables, and all tossed in a creamy homemade Italian dressing. The perfect pasta salad recipe!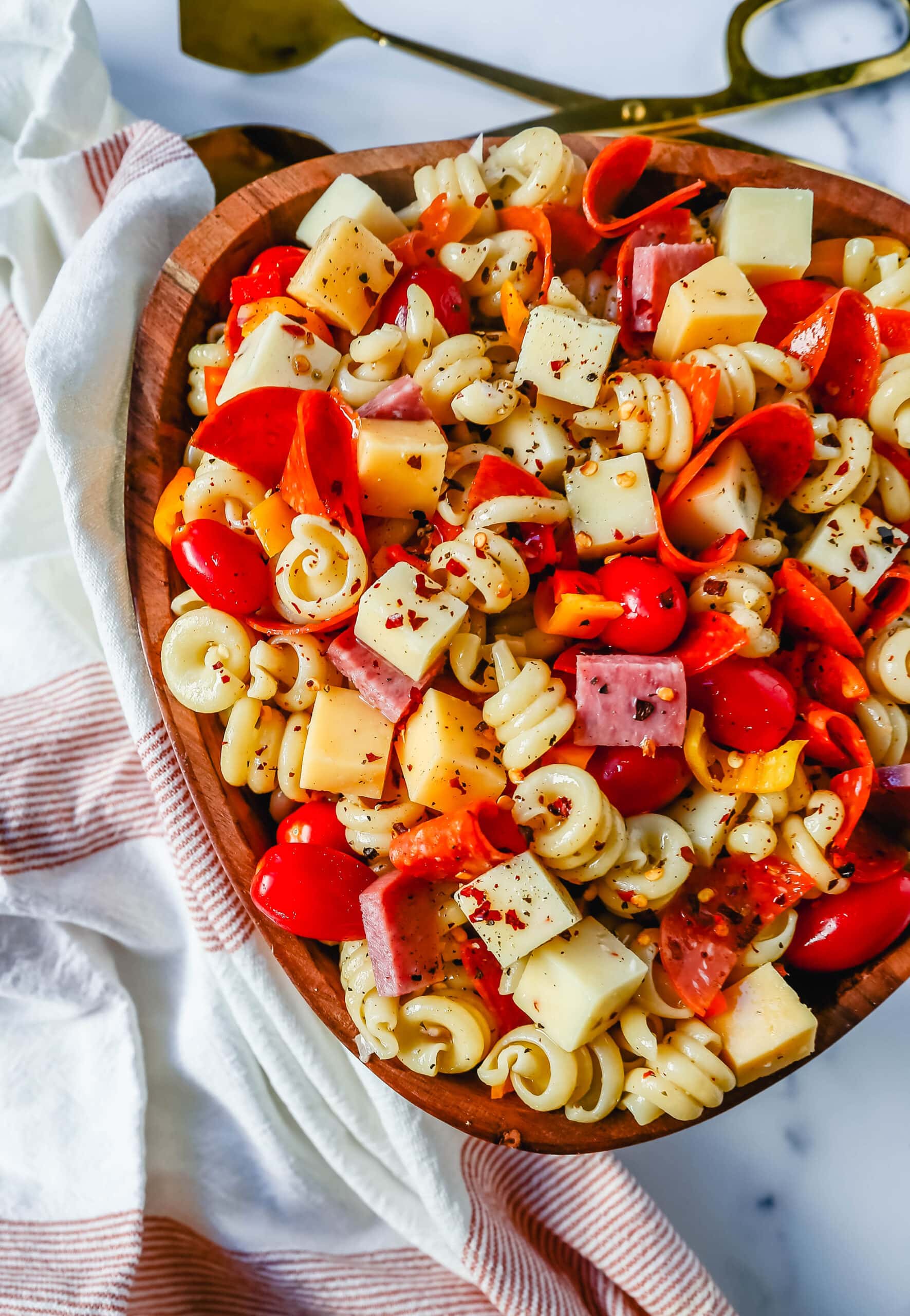 This pasta salad recipe with creamy Italian dressing is the perfect salad to make ahead of time and put in the refrigerator for those hot summer days. I love to eat this homemade pasta salad as leftovers!
The pasta soaks up the homemade creamy Italian dressing and is extra flavorful. It gets better in time!
I make this for my husband and kids and just put it in the refrigerator so if they are looking for a quick lunch or snack, they can throw some easy pasta salad into a bowl.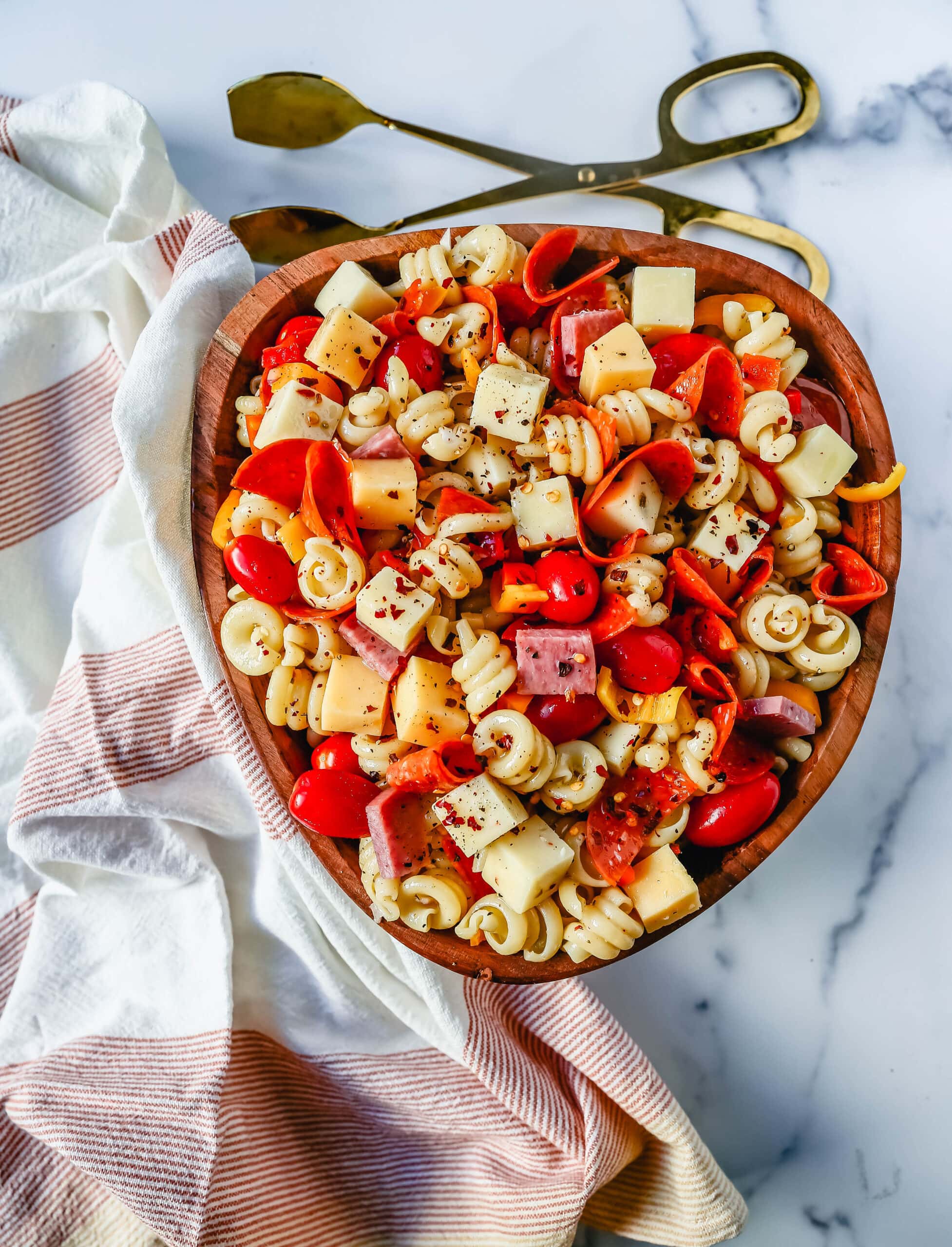 A classic pasta salad is made with fresh cured Italian meats, your favorite types of cheese, and fresh vegetables. I am going to share the different combinations of ingredients you can throw into your pasta salad recipe.
What ingredients should I put in pasta salad?
There are so many combinations of meats, cheese, vegetables, and dressings you can put in pasta salad. Here are some ideas of what you can put in your pasta salad:
Salami and Pepperoni
Cubed Cheeses -- Cheddar, White Cheddar, Creamy Pepper Jack, etc.
Fresh Mozzarella Balls
Red, Orange, and Yellow Peppers
Fresh Cherry or Grape Tomatoes
Red Onion
Olives (Kalamata for Greek-Style or Black for Classic)
Zucchini (cut into small pieces)
Fresh Basil
Parmesan Cheese
Homemade Creamy Italian Dressing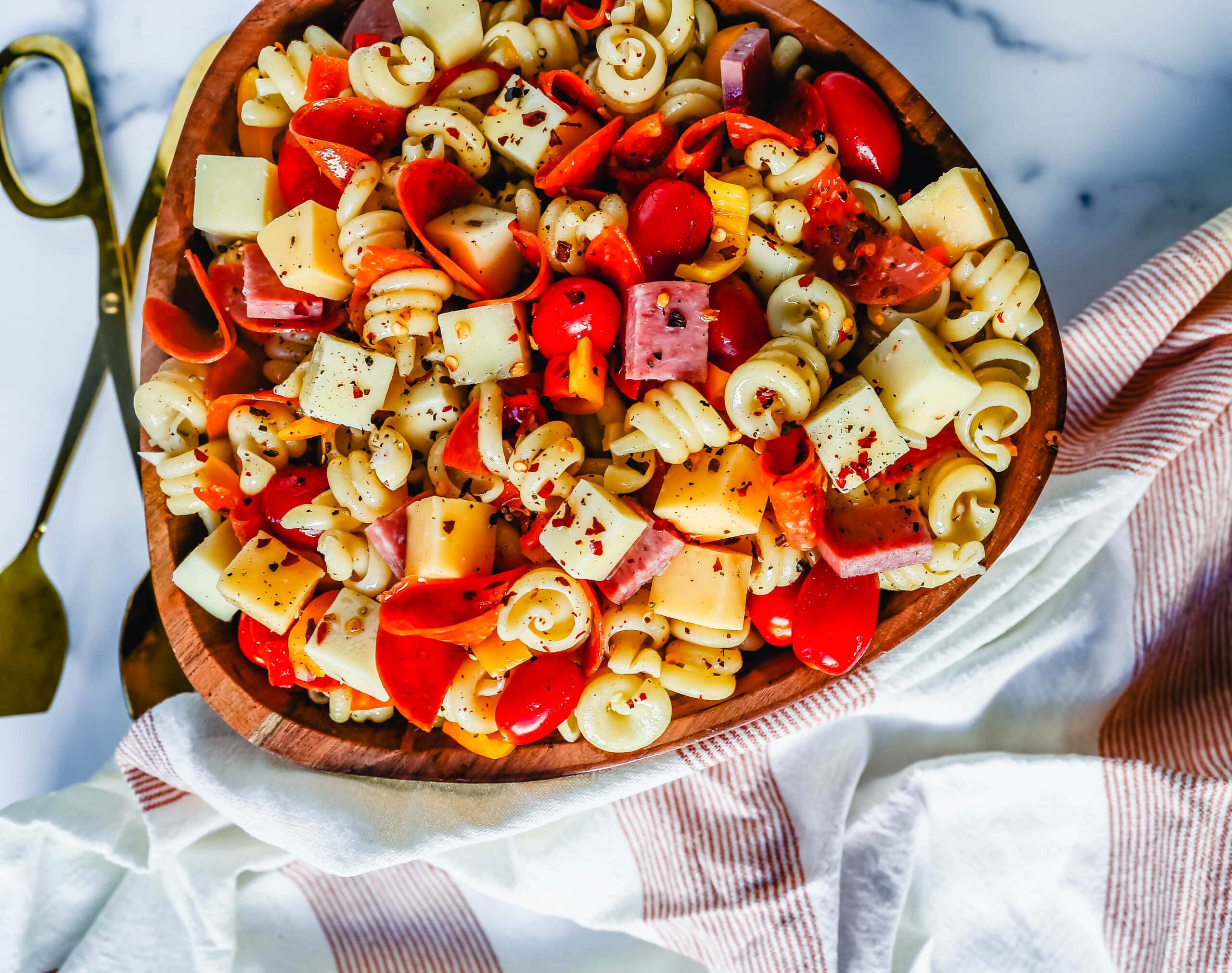 What type of pasta should I use in Pasta Salad?
You can use any type of your favorite short dried pasta. I love using unique pasta shapes in my pasta salad. Here are some of my pasta recommendations for pasta salad:
Rotini
Campanelle
Gemelli
Tortellini
Farfalle (Bowtie)
Fusilli
Cavatappi
Rotelle
Penne
Orecchiette
Penne or Ziti or Rigatoni Pasta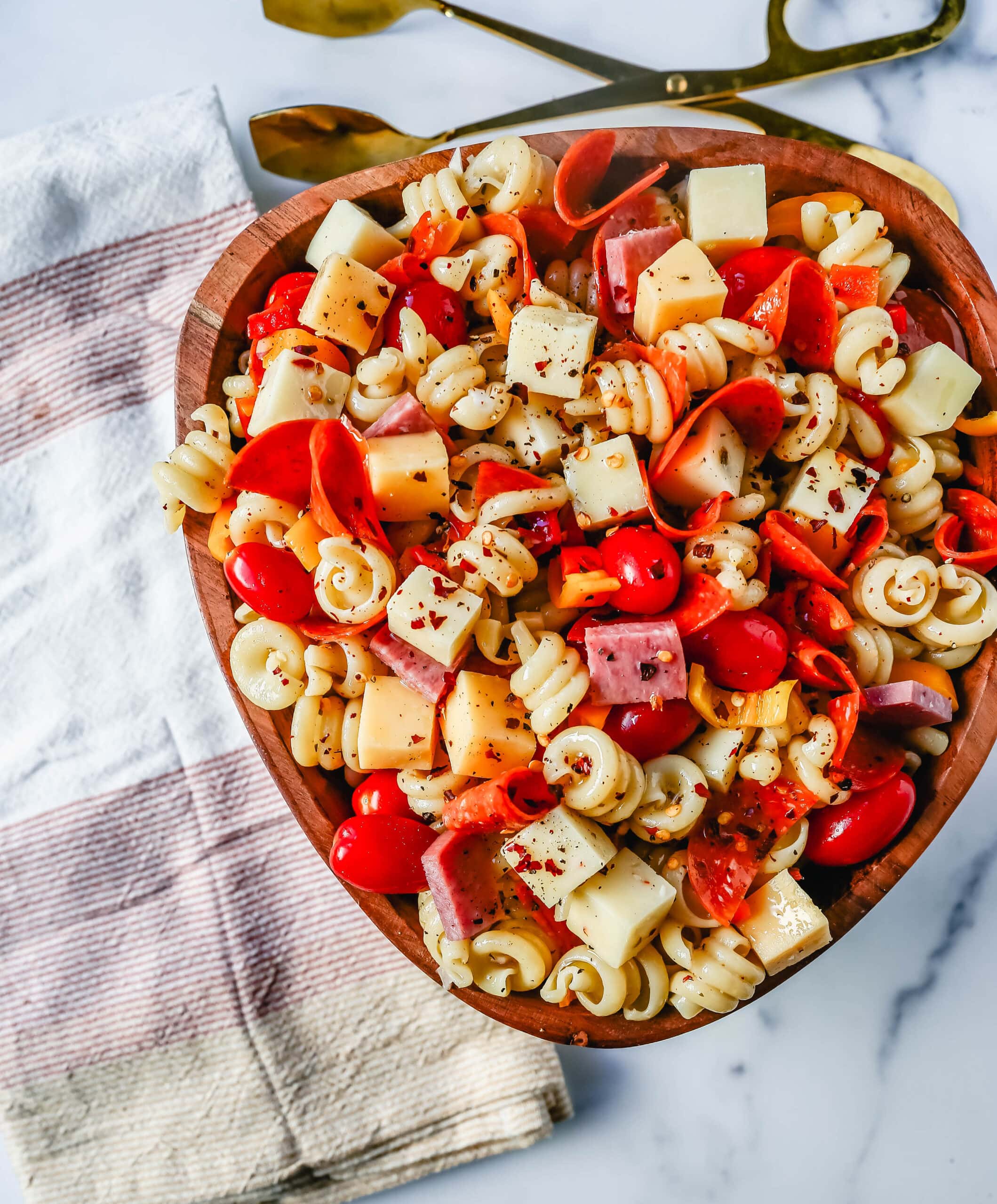 What ingredients are in Pasta Salad Dressing:
Extra-Virgin Olive Oil
Mayonnaise (to add a touch of creaminess)
Red Wine Vinegar
Garlic Cloves
Oregano
Red Chili Flakes
Salt and Pepper
Popular Pasta Salad Recipes: