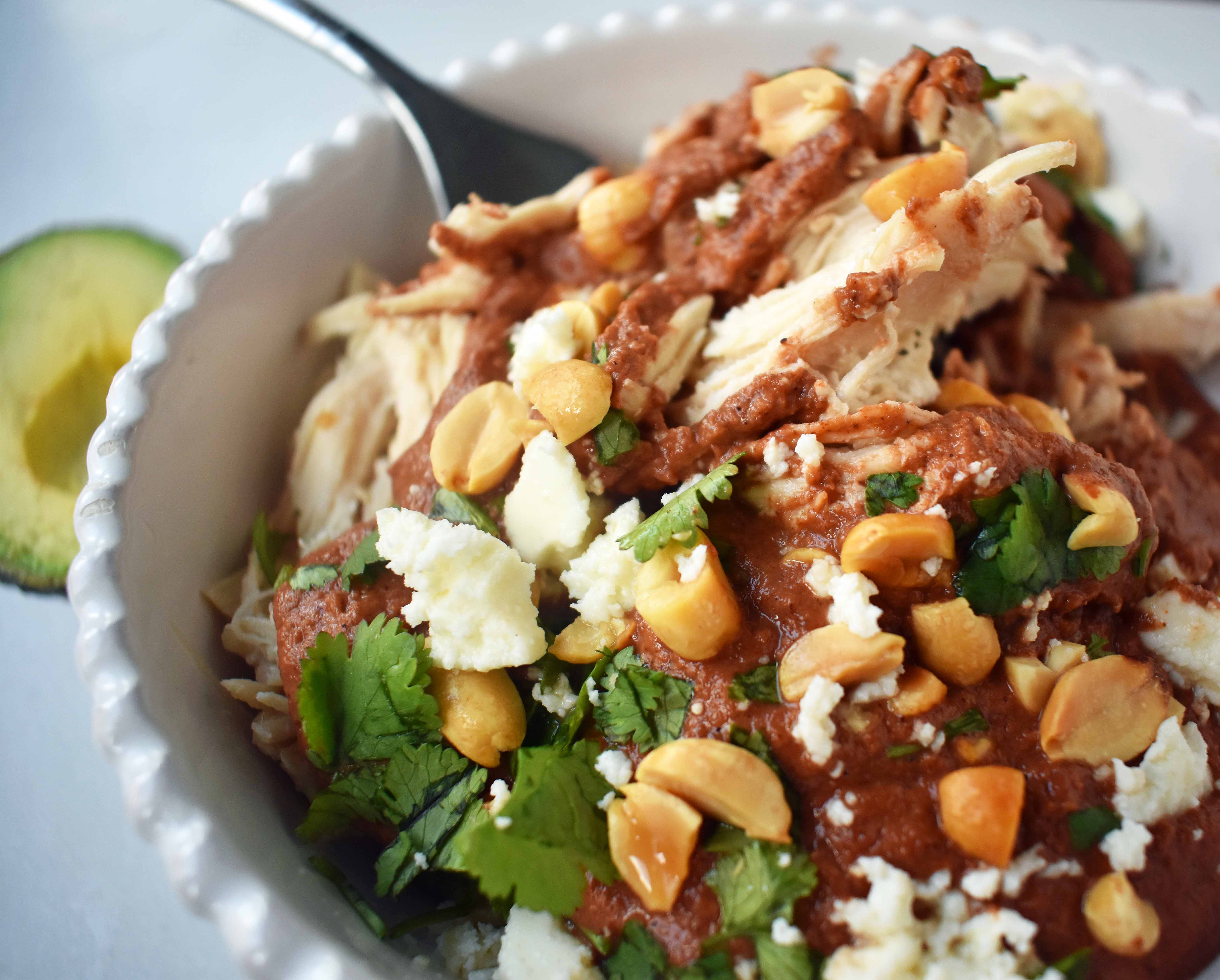 I still remember the day I first tried mole. I was at a hole-in-the-wall restaurant, The Red Iguana, right outside of downtown Salt Lake City. I was visiting my newly married brother and he said I had to try this mole sauce they were famous for. I was super skeptical once I glanced at the list of ingredients. My teenage palette hadn't tried such unique ingredients all together!
He ordered the mole sampler which comprised of all 7 mole sauces they serve at the restaurant. As I began tasting the dark brown, vibrant yellow, and burnt orange sauces, I was completely surprised. I had never tasted anything like them and I was hooked! I ordered mole enchiladas on the spot and have been a huge fan ever since.
When we were on a family vacation in Park City last Fall, we had to get our mole fix at the Red Iguana. I ordered the mole sampler so I could be reminded of my favorite earthy mole sauces. I wanted to lick the plate and almost did just to embarrass my kids a little!
I came across a Crockpot Mole recipe in my America's Test Kitchen Cookbook and I knew I had to try it. Mole usually cooks for 10 hours so to make such an easy mole sauce with very little ingredients, I had to give it a shot. I have played around with it, tweaked the recipe, and now sharing my Crockpot Mexican Chicken Mole recipe.
The beauty of a mole sauce is the depth of flavor. This isn't some one note sauce. It is a combination of tomatoes, chili powder, chocolate, raisins, peanut or almond butter, garlic, and other spices. Don't be afraid of these crazy ingredients. It has such unique flavor!
I am fully obsessed with crockpot recipes for so many reasons. It's my go-to method for cooking any type of meat since it leaves it so tender. As a busy Mom of 4, I am always looking for quick and easy dinner ideas. This Crockpot Mexican Chicken Mole literally melts in your mouth. This is NOT a boring dinner!
To make it super simple, you throw all of the mole sauce ingredients into a blender and pour it over the chicken. You cook it low and slow on the low setting and once it is nice and tender, you shred the chicken breast. It can be served in warm corn or flour tortillas for tacos -- topped with Mexican cheese, cilantro, and avocado. It can also be served on top of fried tostada shells or alongside cilantro lime rice. Our favorite is to make mole chicken tacos.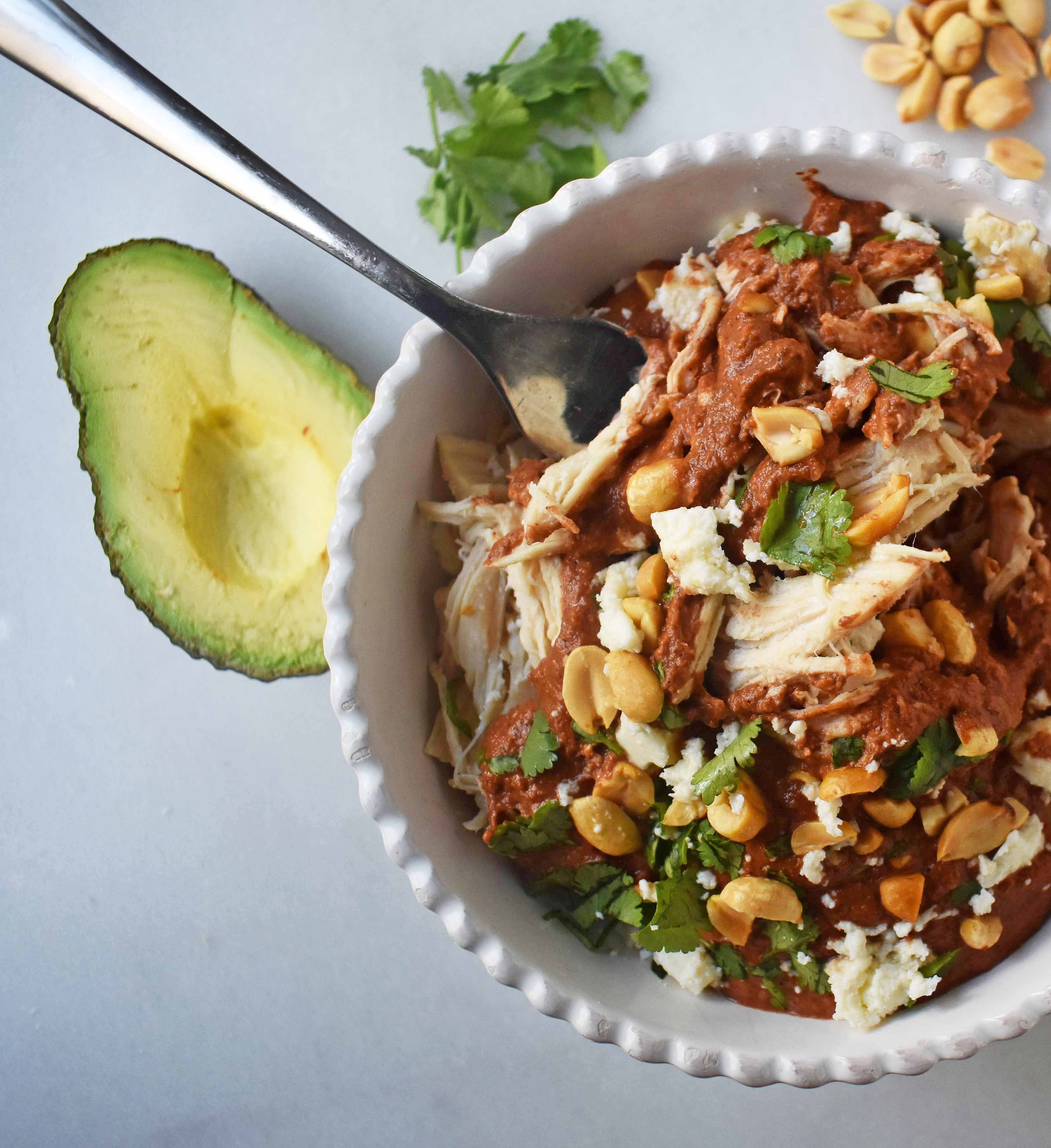 I hope you love this simple chicken mole as much as our family does!
Happy Eating, my friends! xo