A warm, ooey gooey chocolate brownie skillet dessert topped with vanilla ice cream. This is a chocolate lover's dream! 
Skillet Brownies
Chocolate skillet brownies are by baking homemade brownie batter and topping it with ice cream, hot fudge, and more chocolate!
It's almost Father's Day and we all know that the fastest way to a man's heart is through his stomach.
So, I have just the perfect dessert to celebrate all of the special fathers who work so hard and sacrifice so much. It's called the Double Chocolate Skillet Brownie Sundae and it's basically chocolate on steroids.  Rich, decadent double chocolate brownie baked in a cast iron skillet, topped with salted caramel ice cream, drizzled with hot fudge, and garnished with chunks of chocolate.
Everything is made in one cast iron skillet so it's super simple to make and the clean up is a piece of cake.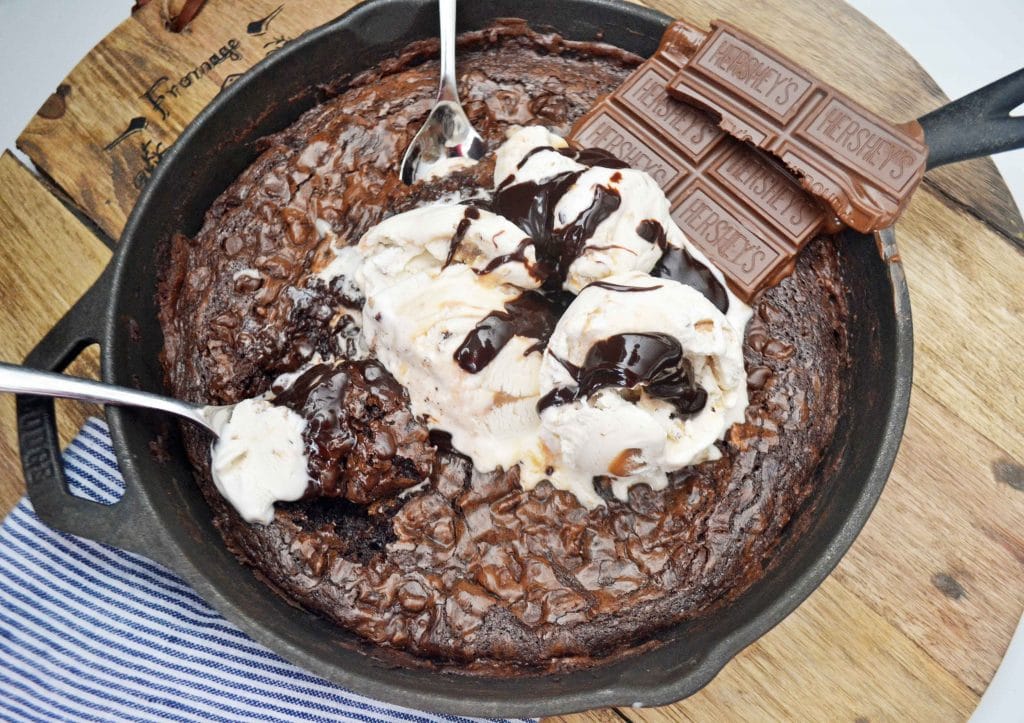 This Chocolate Skillet Brownie recipe calls for a cast iron skillet, which is an indispensable tool in the kitchen and works perfectly with this Double Chocolate Skillet Brownie Sundae but you can substitute an oven-safe skillet as well. If you want to use a cake pan, you can make your brownie batter in a separate bowl and pour it into the cake pan to bake in the oven. (More cast iron skillet info here: https://www.modernhoney.com/ladys-chocolate-chip-skillet-cookie/)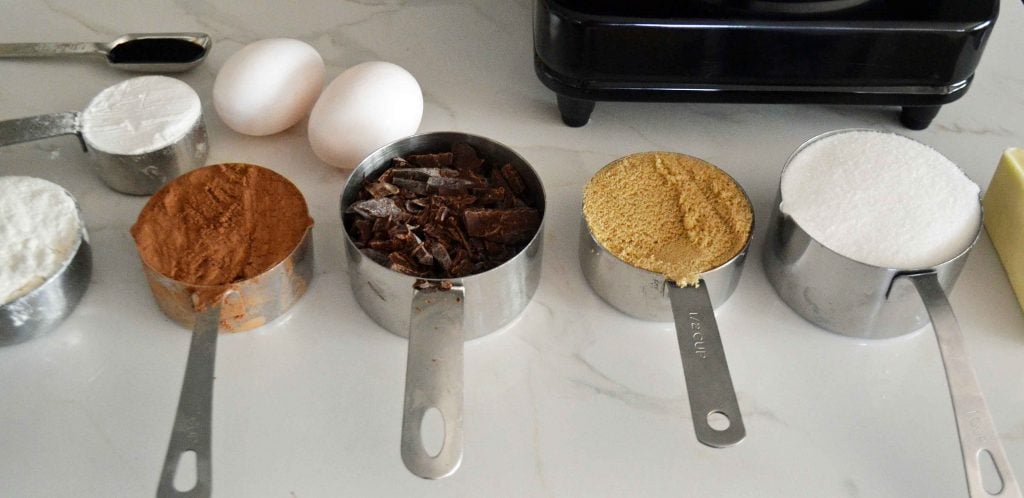 The key to making a skillet brownie is making sure the brownie is slightly underdone so its ooey gooey yet still firm. You just don't want hard, crusty brownies because that would be sad. To find out tips + tricks to make perfect brownies and also ways to NOT screw up your brownies (ridiculously important information), click on this link for my favorite brownie recipe.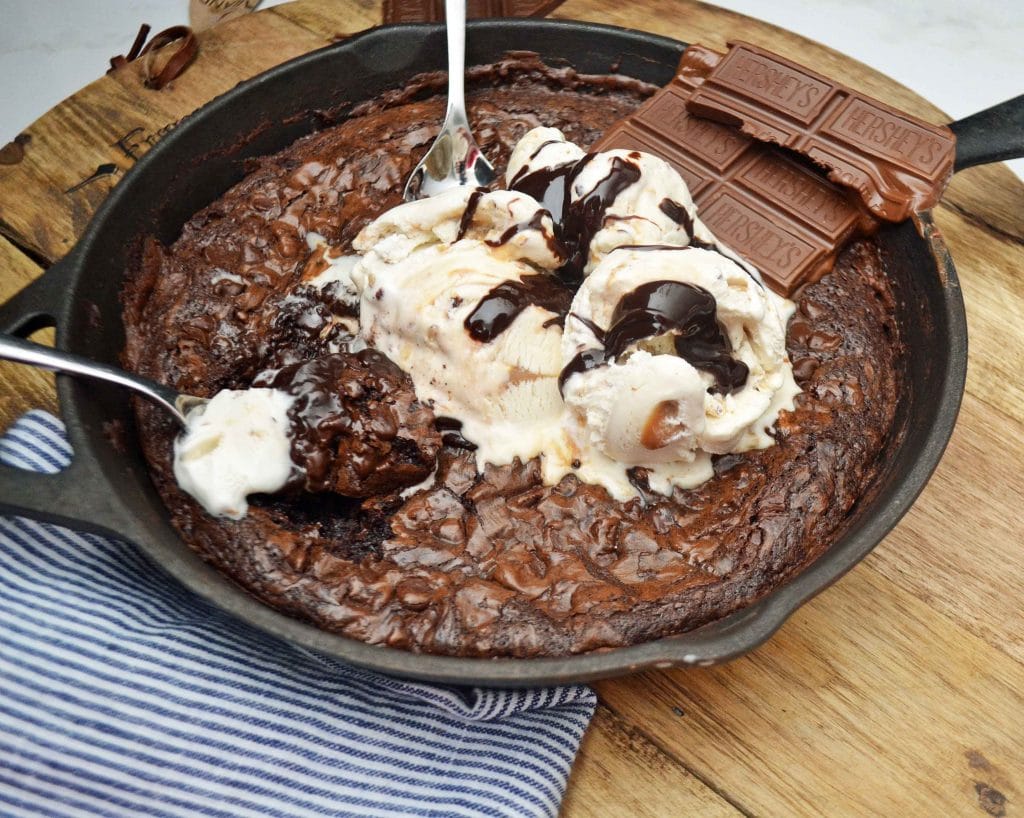 You can top it with any kind of ice cream -  from vanilla bean ice cream to salted caramel to caramel hazelnut crunch to mint chocolate chip. The sky is the limit. Top it with hot fudge or salted caramel and whip cream, if your heart so desires. My heart always desires a plethora of toppings, obviously.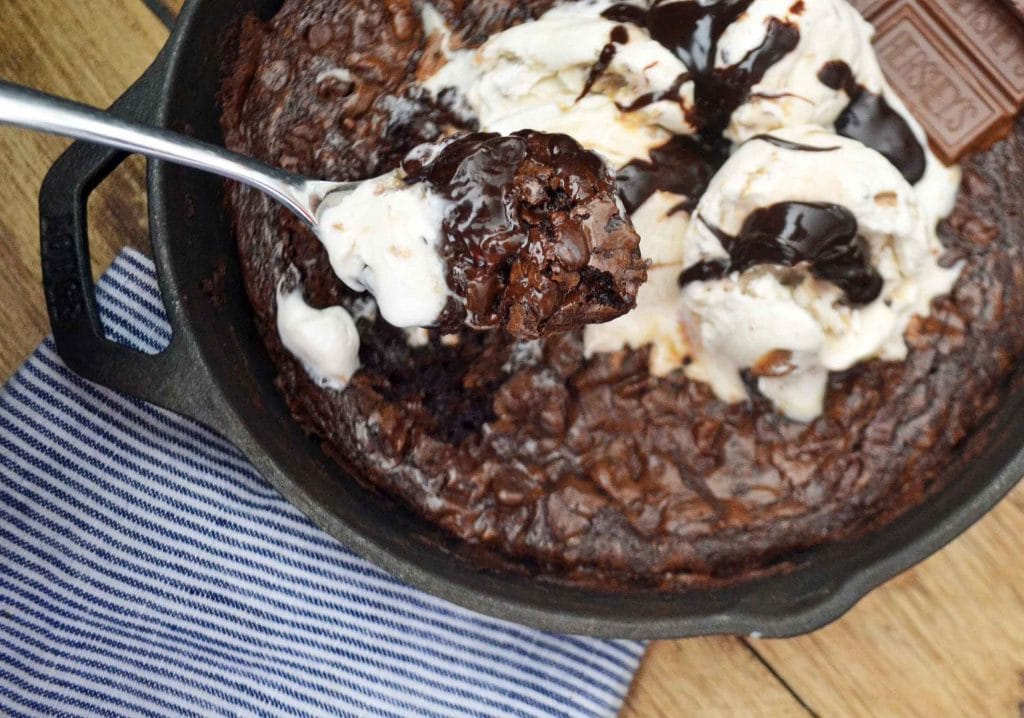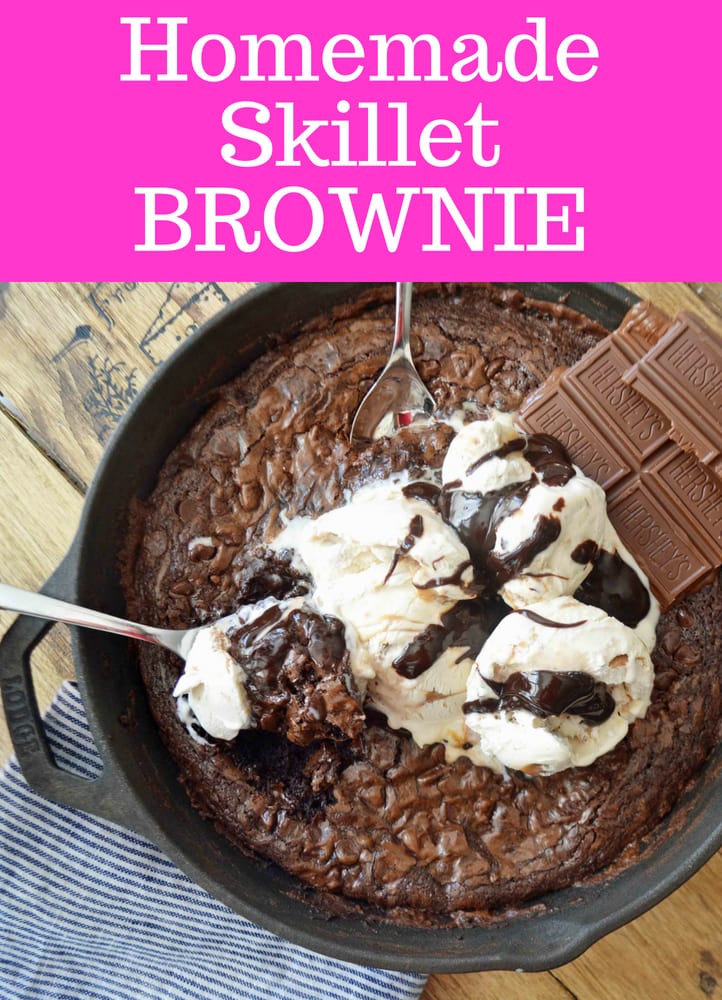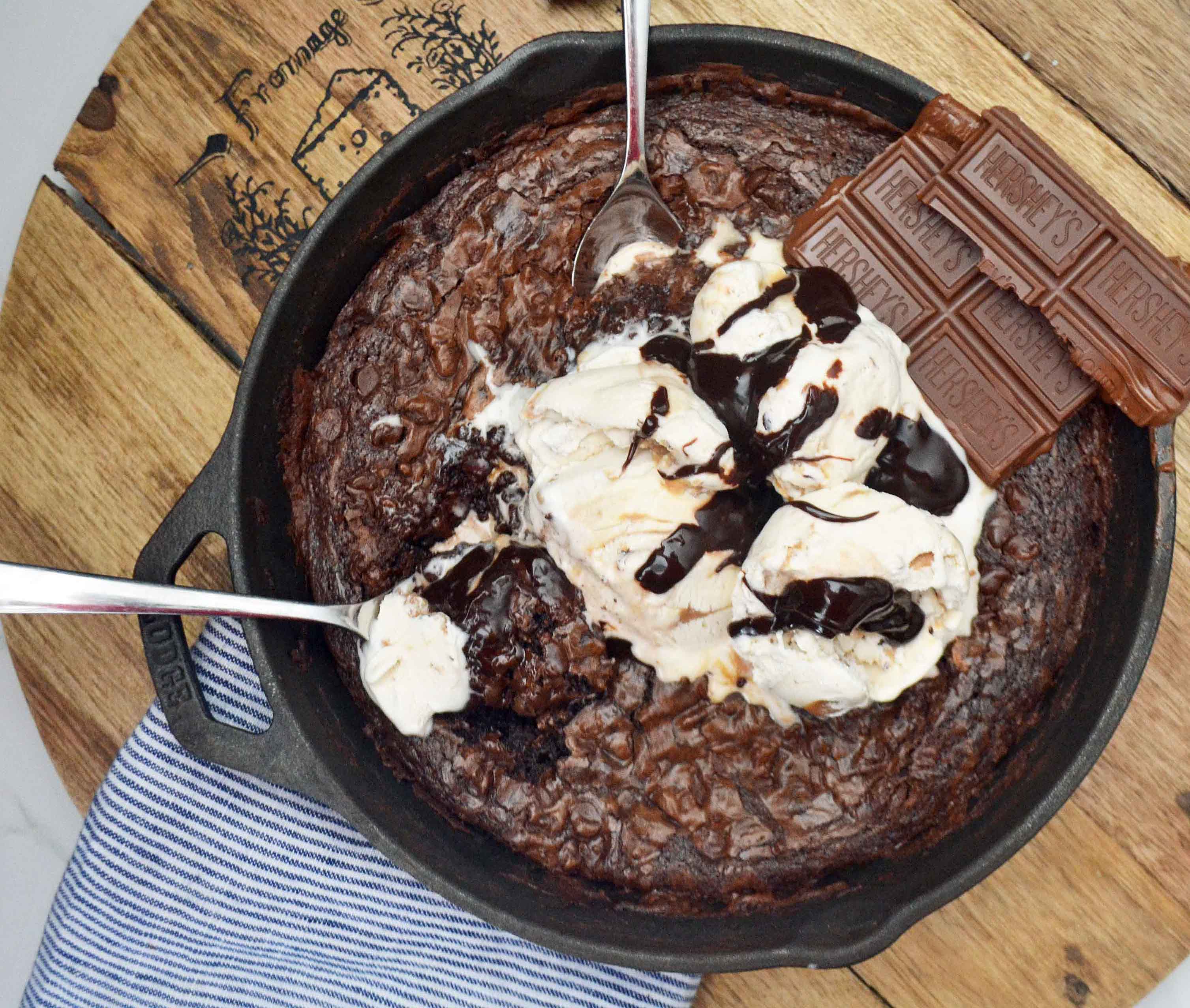 Make this for your dad, husband, brother, son, or anyone else who thinks chocolate is the best thing in the universe. They will love you even more for it. xo
Happy Baking!