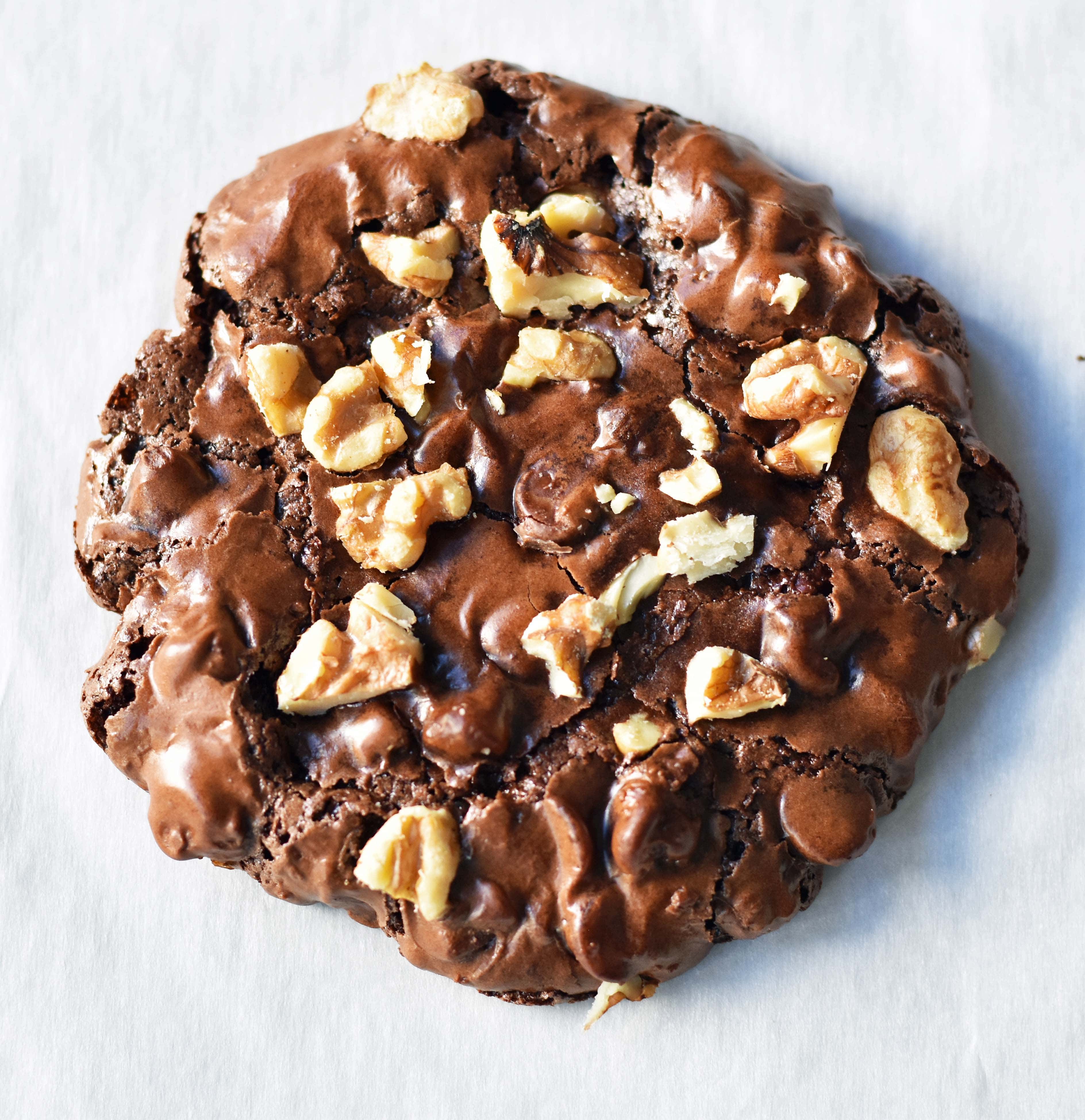 Flourless Chocolate Cookies
Calling all chocoholics! Flourless Chocolate Brownie Gluten Free Cookies are made with 7 simple ingredients and literally melt in your mouth.
My sister-in-law, Christeena came over recently and was making a list of what she wanted to bake together.  At the very top of her list was the famous gluten free chocolate cookies from La Grande Orange.  She dared me to be able to duplicate them and I never ever shrink from a challenge. Game on! I went right to work.
The beauty of these flourless chocolate cookies is that they are completely flourless and naturally gluten-free.  These Chocolate Brownie Gluten Free Cookies are made with only seven ingredients -- powdered sugar, cocoa powder, egg whites, vanilla, salt, chocolate chips, and walnuts (which are completely optional). There isn't even a lick of butter or oil in these cookies either! I would say that these are the most unique cookies I have ever made in my kitchen because they are far from traditional.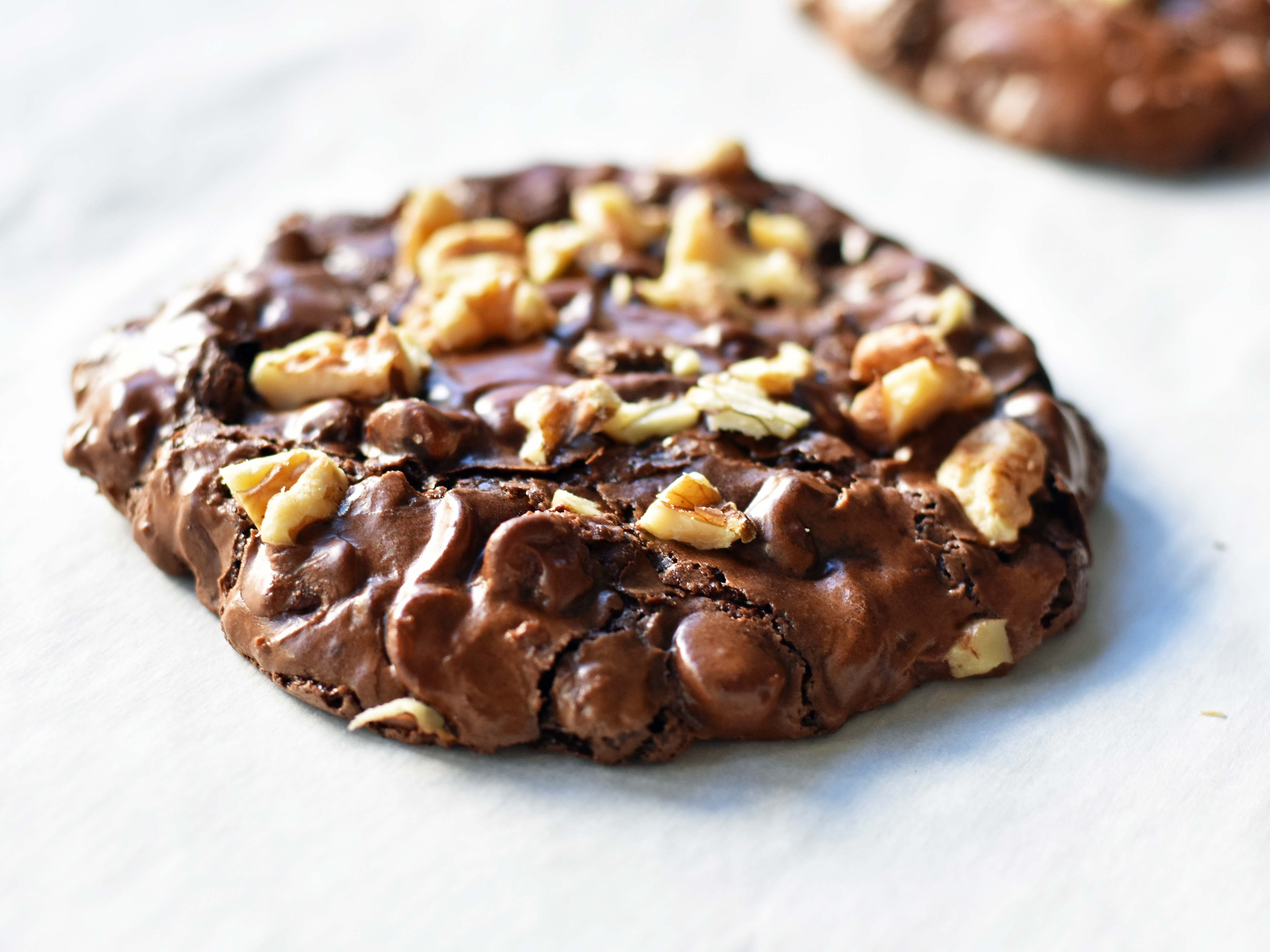 The final results lends itself to a sweet, chewy, crispy, chocolately, rich cookie. It is definitely a chocolate brownie and cookie in one! It will cure a sweet tooth in two seconds flat.
The cocoa powder acts similar to flour so it gives the cookie texture and lift. The egg whites create the crispy edges. The powdered sugar acts a good amount of sweetness. Oh and chocolate chips are integral as they add some melted chocolate goodness.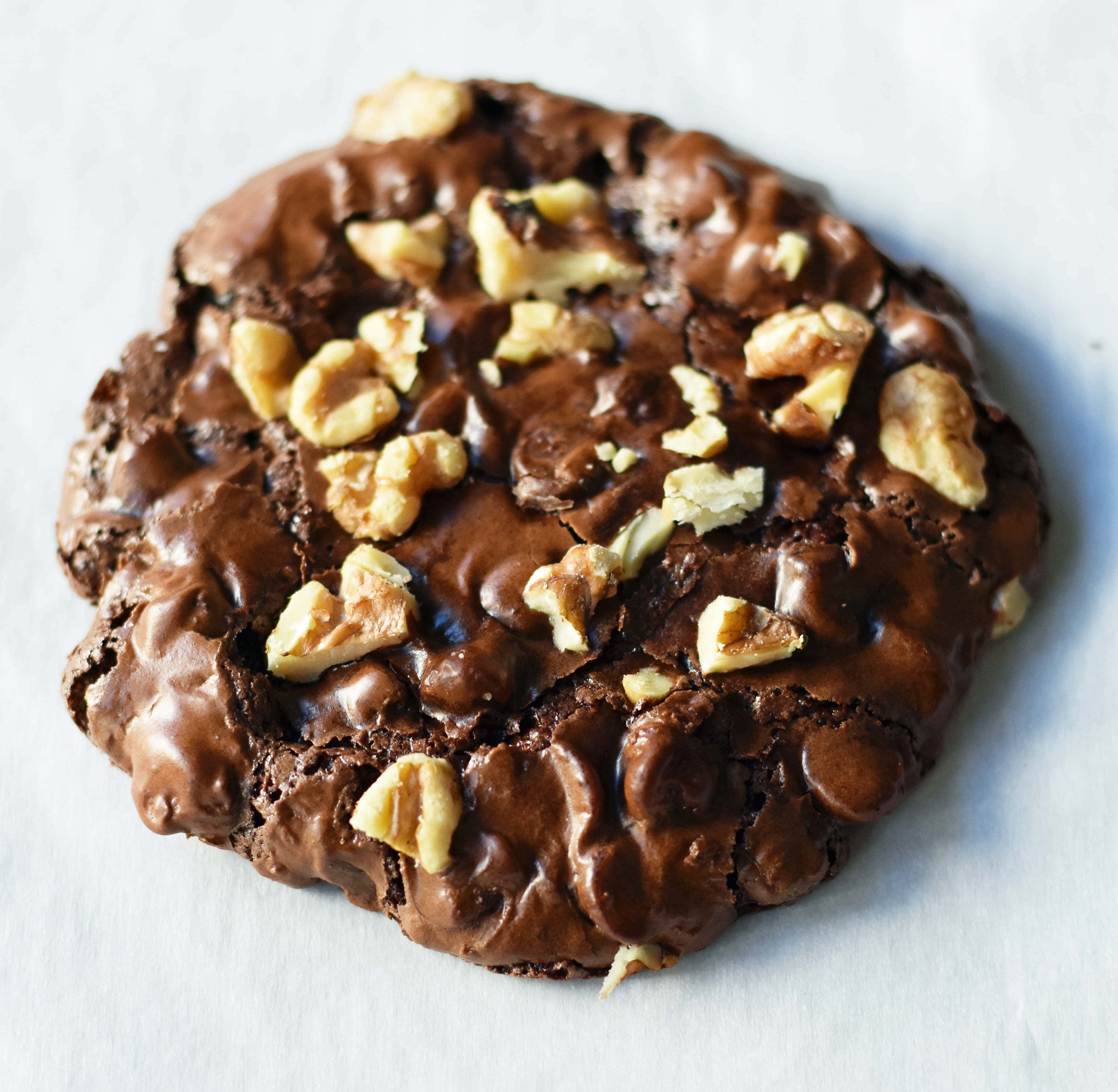 How to make Flourless Chocolate Brownie Gluten Free Cookies:
The good news is that these cookies are super easy! You can even make these in one bowl...by hand! Since there is no butter and granulated sugar, you don't have to worry about creaming. I mixed the cookie dough/batter in a big bowl with a spoon. You don't get easier than that!
The dough may start off thick but changes consistency the more you stir it. If your dough ends up slightly runny, don't worry about a thing. Place the dough in the refrigerator to chill for at least 30 minutes. I found that letting the dough rest for 30 minutes makes for a better cookie. It is best to place on parchment or silpat lined baking sheets. These are some of my favorite reasonably priced Silpat knock-offs.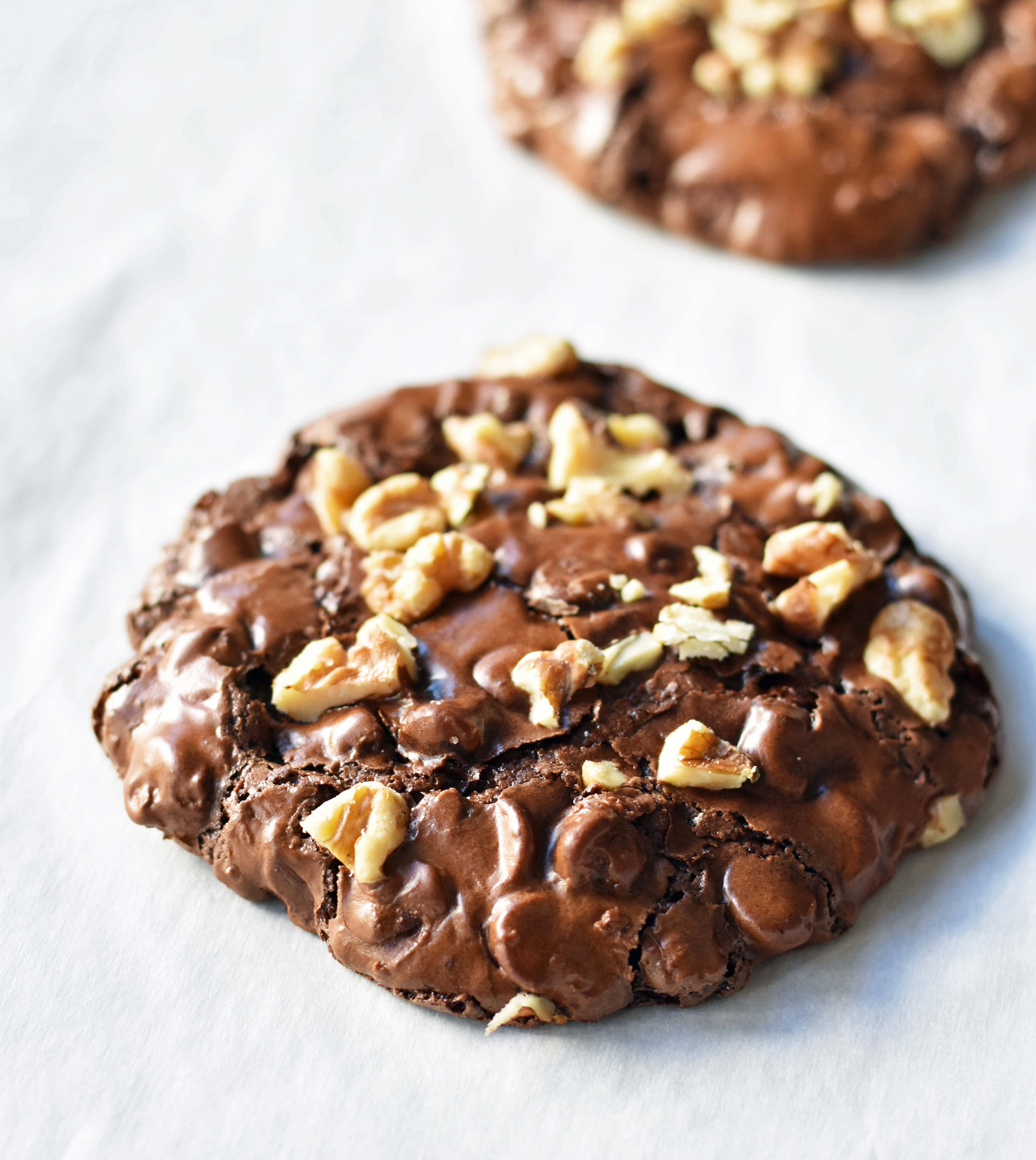 Pin on Pinterest: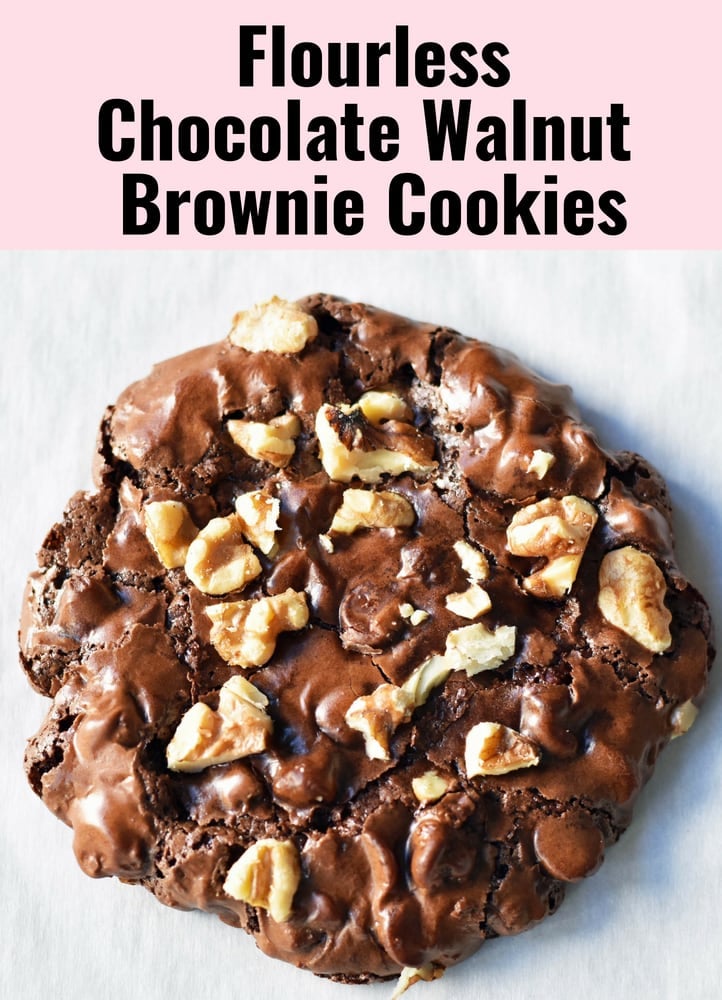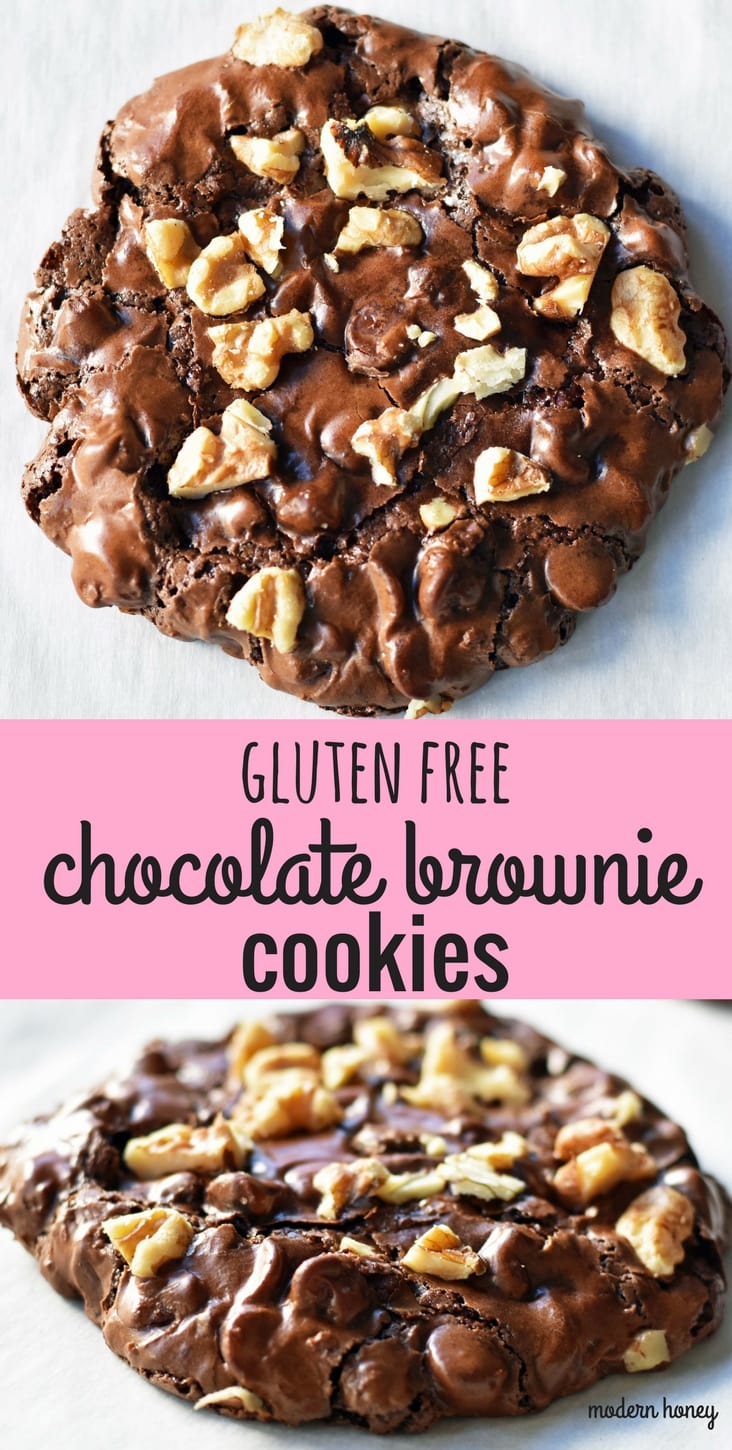 I hope my chocoholics love this chocolate brownie cookie! Let me know what you think on instagram at modern_honey. I would love to hear from you! Happy Baking! xo