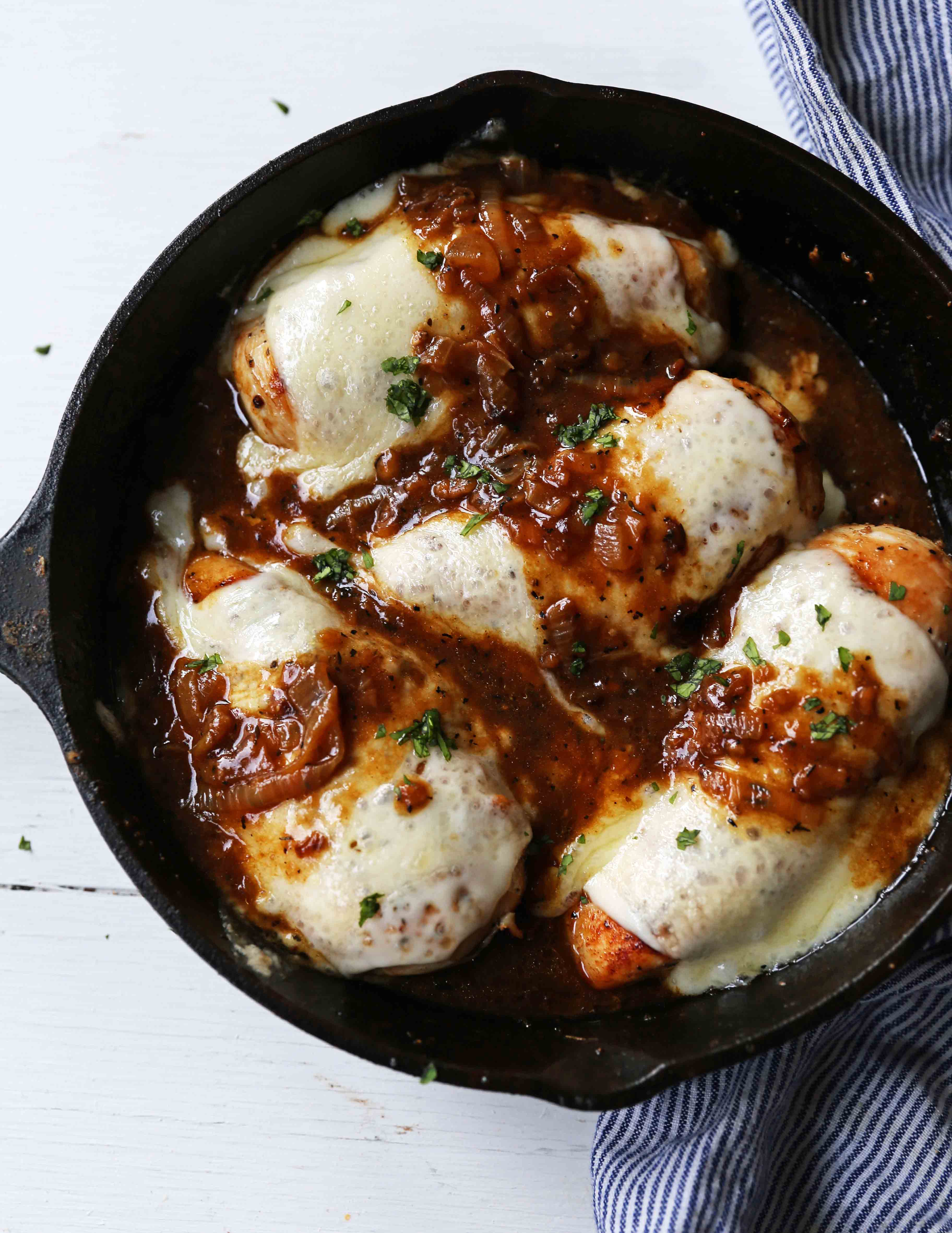 French Onion Chicken
Skillet Chicken with Buttery Caramelized Onion Gravy and Melted Cheeses. A simple, flavorful, 30-minute meal!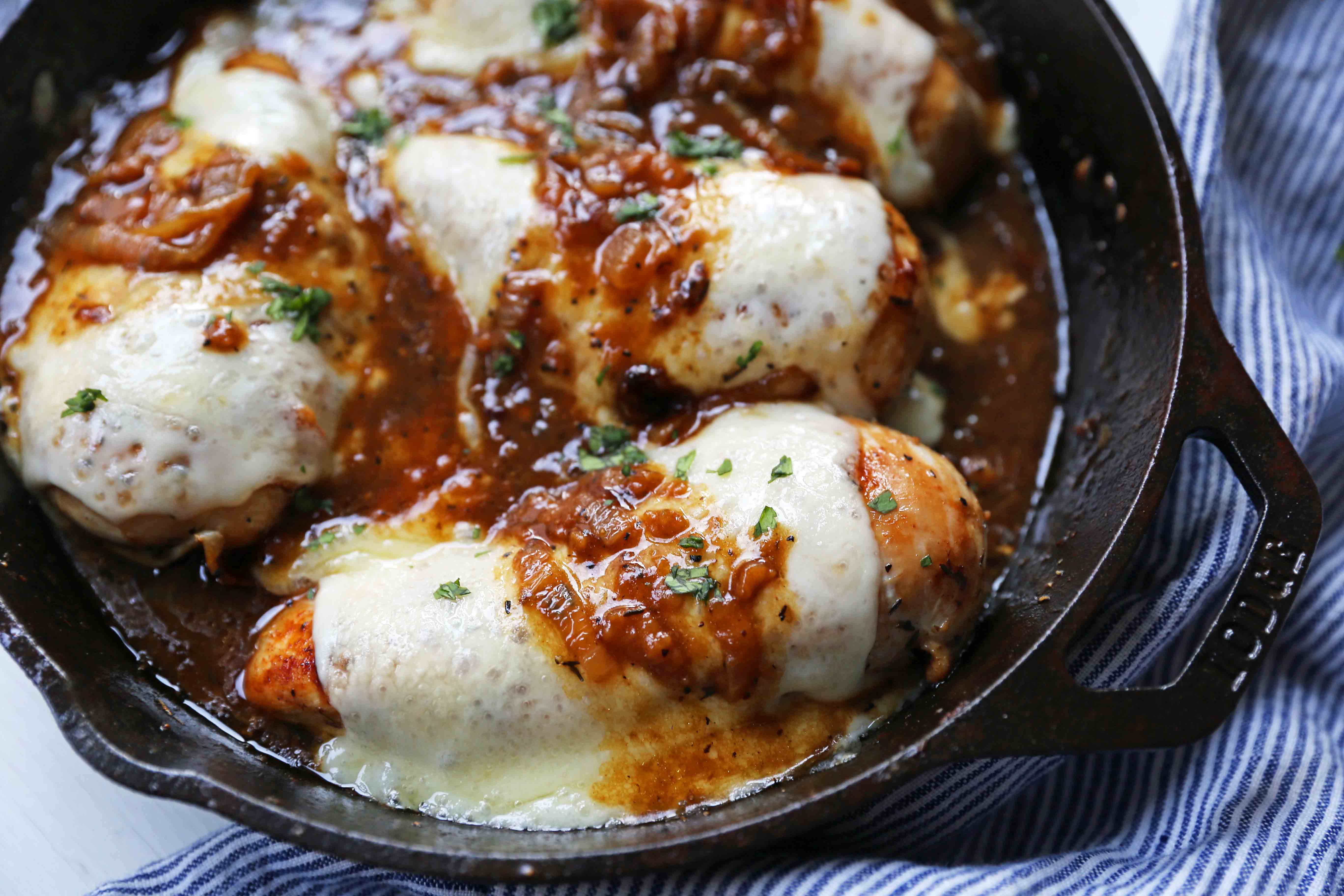 It's officially cooled off in Arizona! It is a MIRACLE! It's been overcast and rainy all day long and I am loving every minute of it. It is hard to feel like it's Fall when it is 105 degrees outside. I will take a day in the 70's all day long.
Since we are dreaming about sweaters and cozy foods, I have to share a warm, comforting chicken dish that will be sure to please your people. It's what you want in comfort food -- flavorful and filling.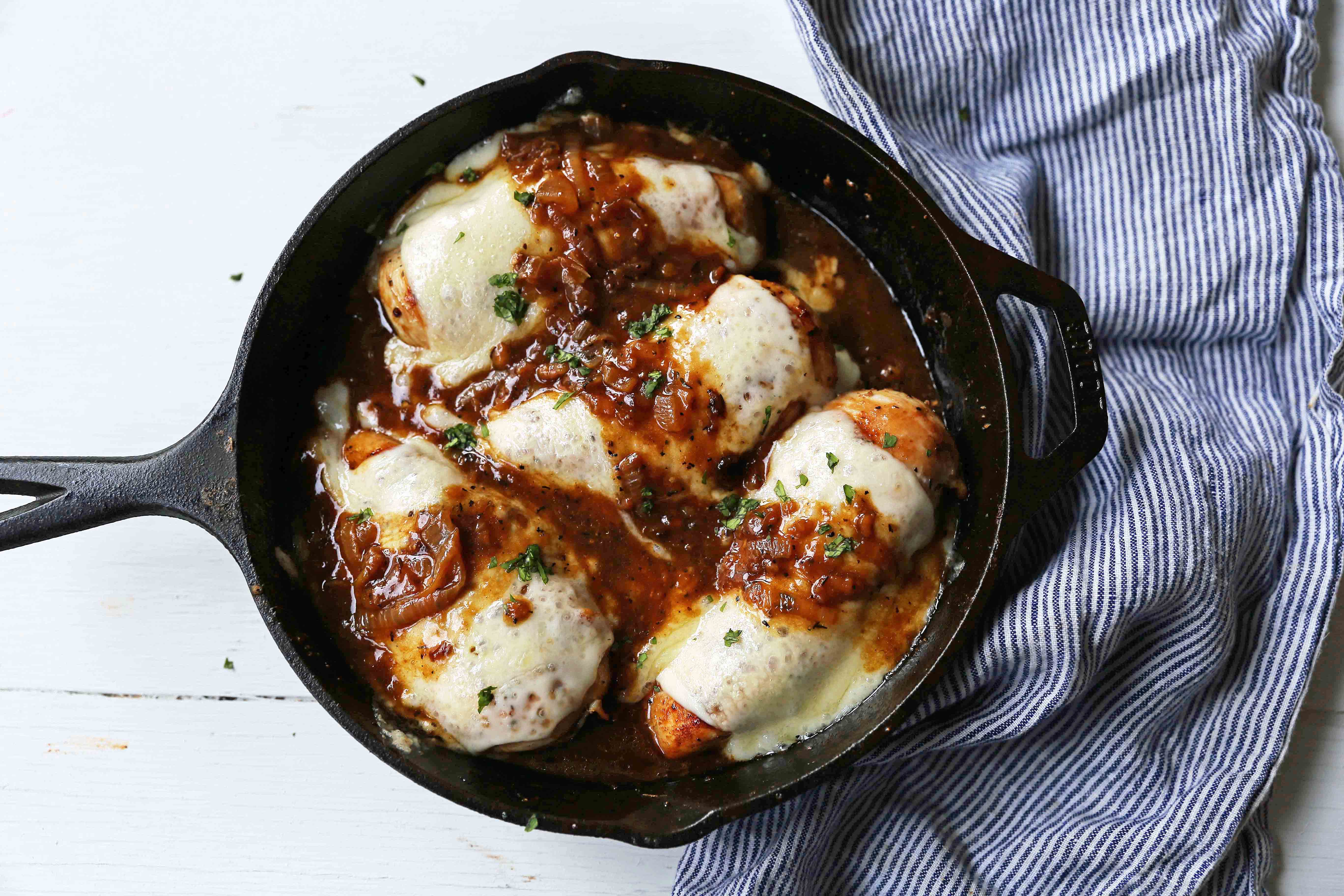 This Skillet French Onion Chicken is made with juicy chicken breasts topped with caramelized onions, two kinds of ooey gooey melted cheese, in a rich velvety sauce. Plus it is all made in one skillet which makes it so easy!
This is such a heavenly dish and you will be hooked after one bite! The melted cheese and caramelized onions completely transform the chicken!
If you love French Onion Soup, you will go crazy for this Cheesy French Onion Chicken. I will break down all of the steps to make it super simple for you!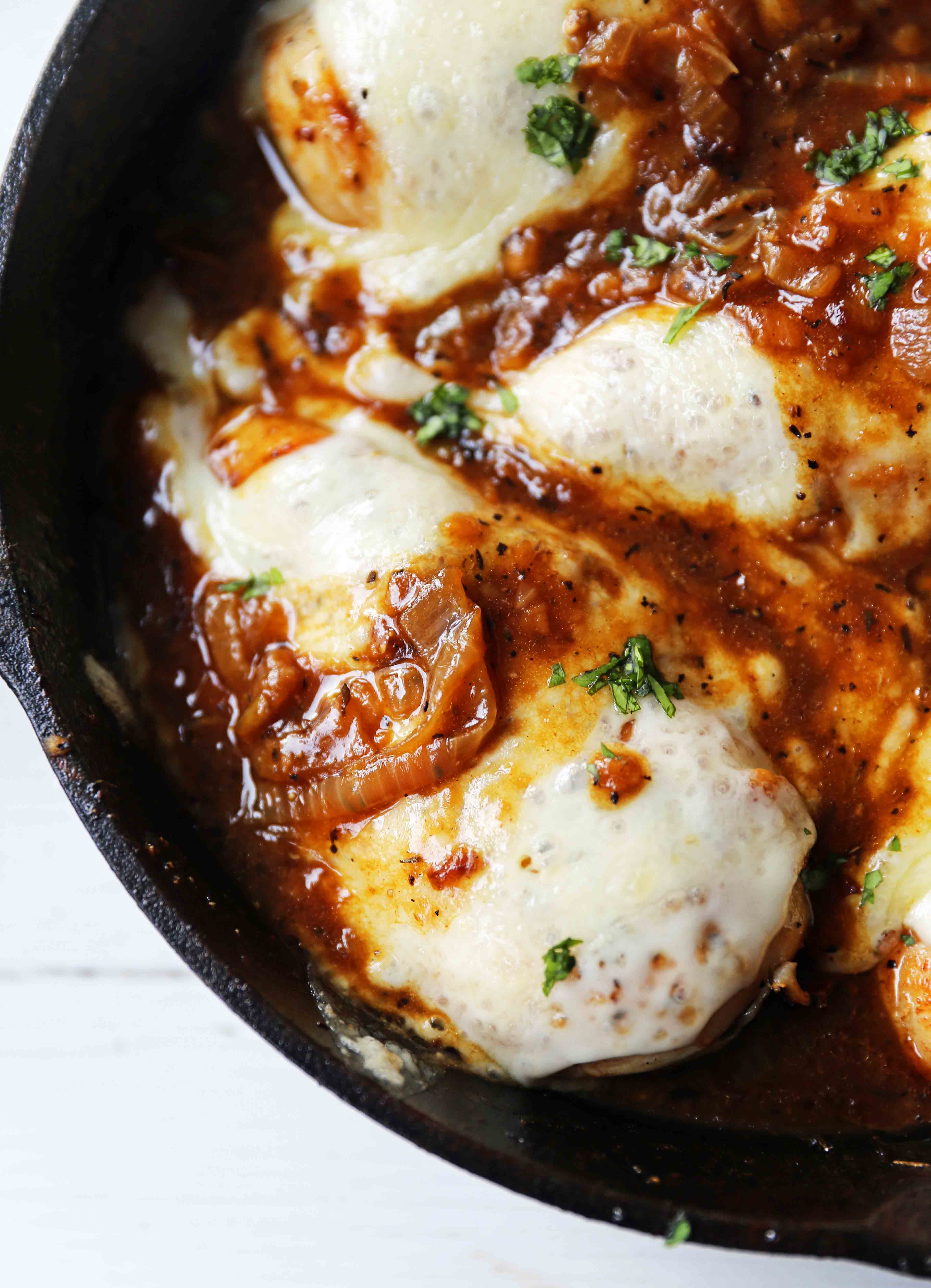 How to make French Onion Chicken:
Start with uniformly sized chicken breasts. You can buy thinly sliced chicken breasts or even gently pound them to ensure the breasts are the same size. This ensures they are evenly cooked.
Season the chicken breast with olive oil and spices. Cook until lightly browned and golden on each side.
Saute the onions in butter until softened and translucent. This is where the magic happens! When onions become soft, the potency diminishes and the natural sweetness comes out.  Stir in beef broth as a base for the sauce. Add in cornstarch or flour to slightly thicken it.
After the chicken has been browned and the onions are tender, top chicken breast with two kinds of cheese -- provolone and swiss and place in the oven to continue cooking the chicken breast and melt the cheeses.
Top with fresh herbs for a bit of freshness.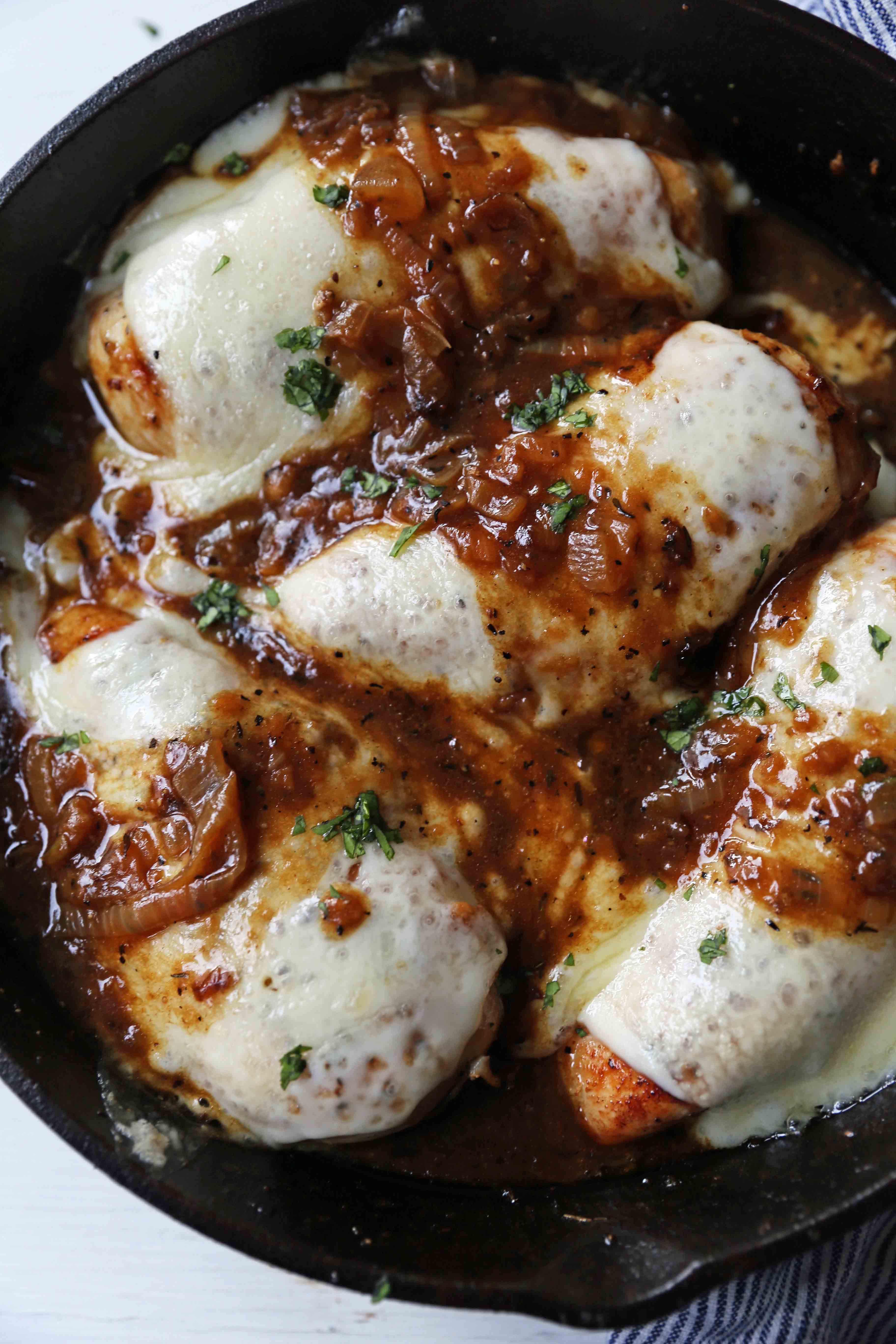 If you love Quick and Easy Chicken dishes, check out these recipes: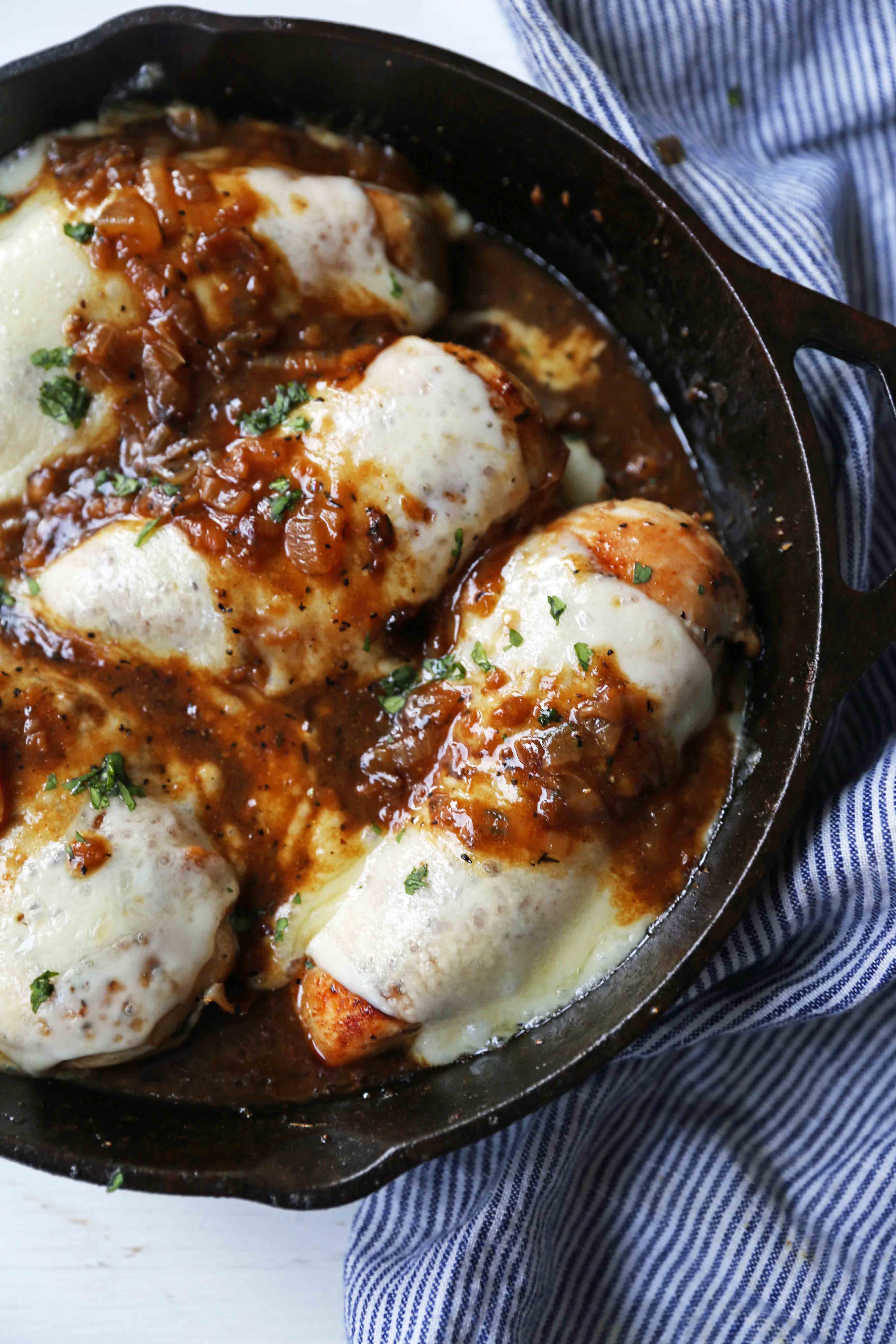 I love to hear from you! If you make this recipe, please be sure to leave a comment and give this recipe a rating. If you make any of my recipes, tag me on Instagram @modern_honey so I can see your creations. Also, be sure to tag your photo using the hashtag #modernhoney. It's one of my favorite things seeing you make these recipes in your own kitchen. Thank you for following along! I truly do have the greatest readers. FOLLOW ME ON:   INSTAGRAM --- FACEBOOK --- PINTEREST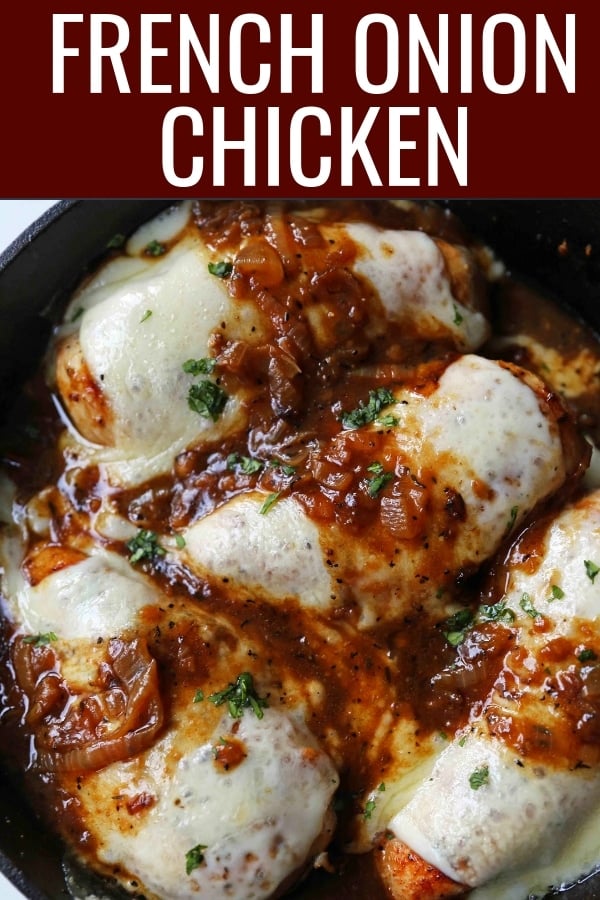 Happy Eating, my friends!