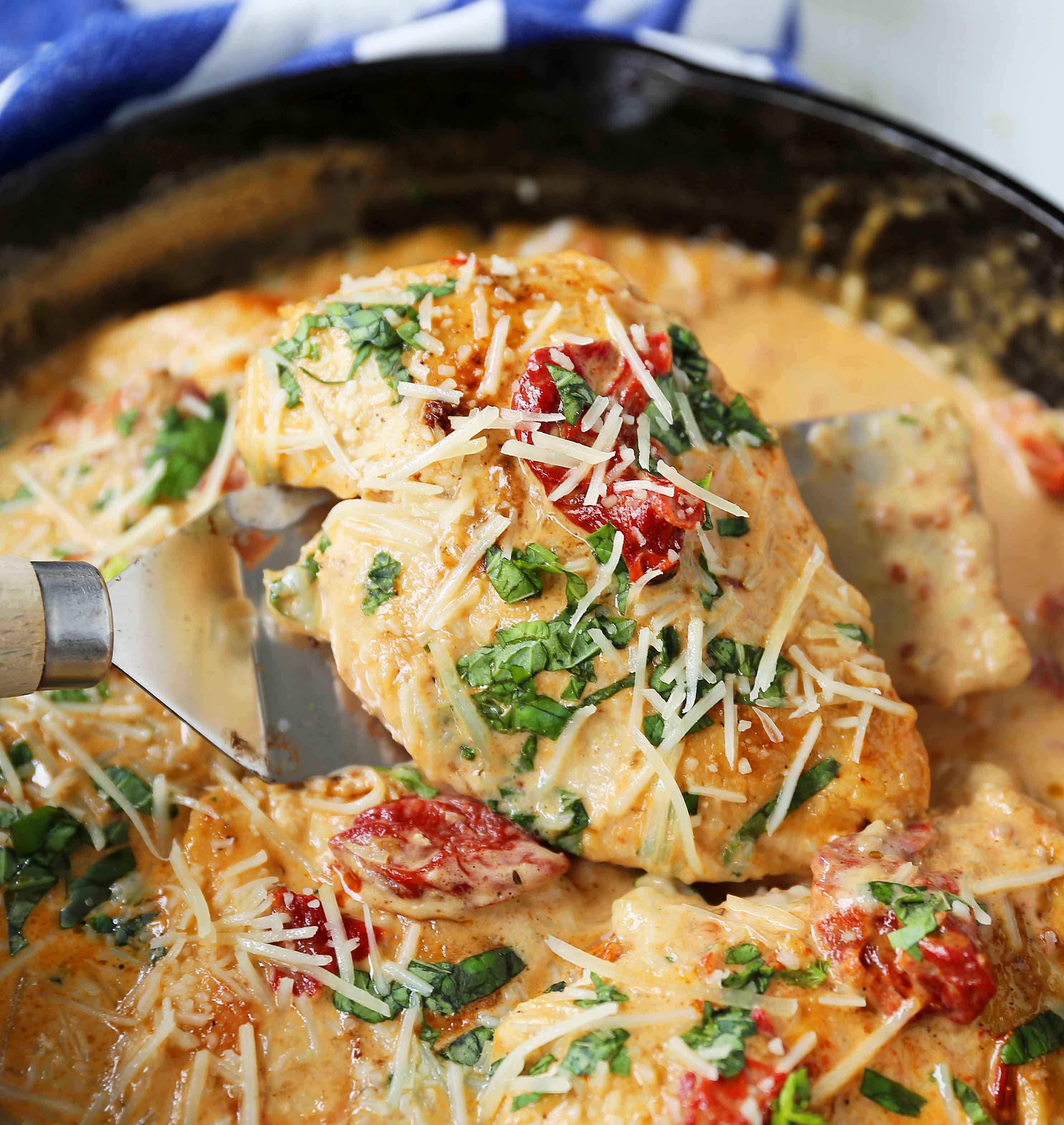 Skillet Chicken with Sun-Dried Tomato Cream Sauce
Chicken sauteed in a garlic butter parmesan cheese cream sauce with sun-dried tomatoes and fresh basil
Oh my word...this chicken dish is downright heavenly. I literally could drink the sauce because it is THAT good. Confession time: I usually sneak some sauce, place it in a tiny bowl and eat it like soup. I crave this sauce all of the time! The beauty of this chicken dish is that it is made in 20 minutes. If I can make a kid-pleasing AND adult-pleasing dinner in less than 20 minutes, I feel pretty darn good about it.
We live on 30-minute (or less) dinners during the busy school year. It is what keeps me sane!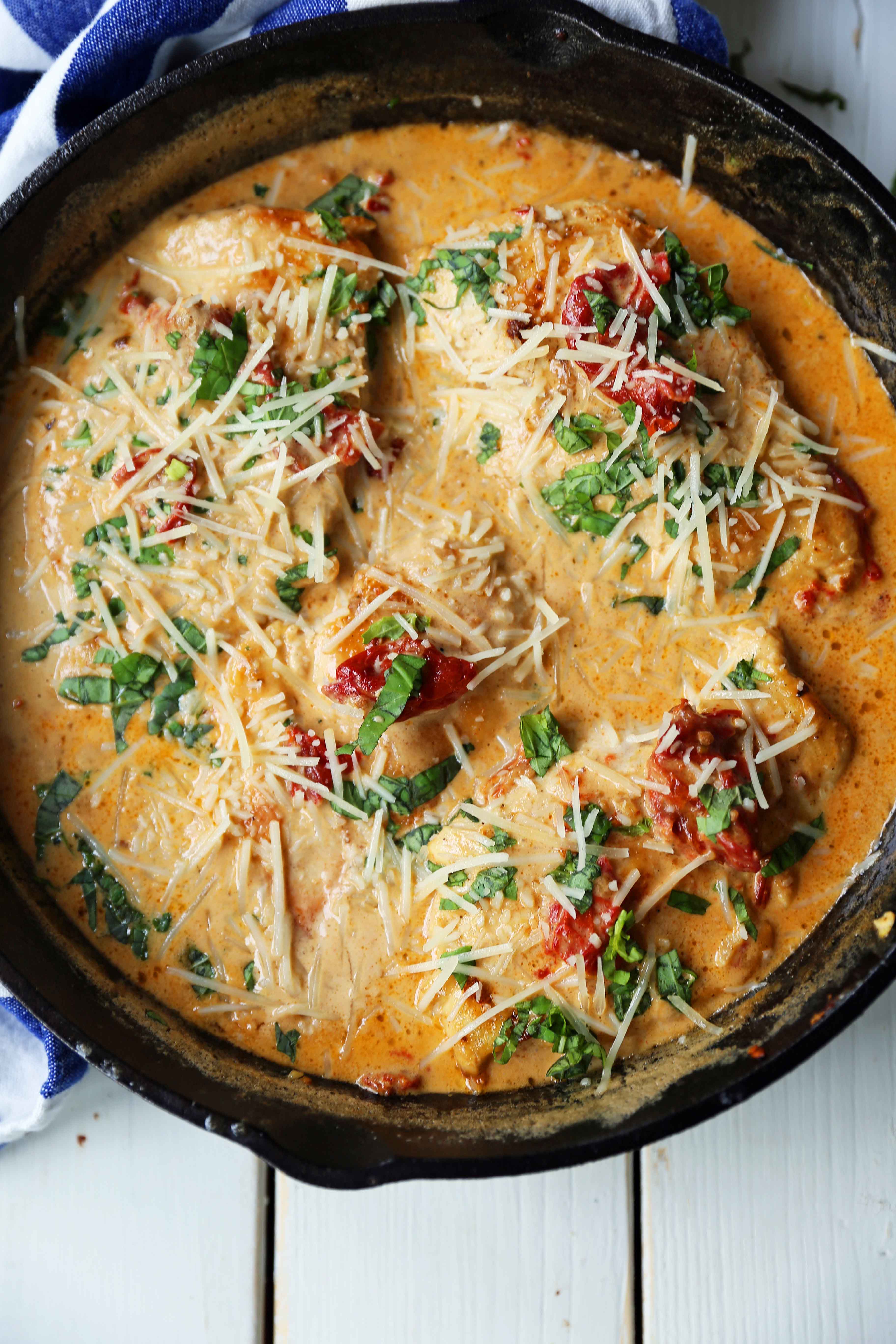 How to make Skillet Chicken with Sun-Dried Tomato Cream Sauce:
 Start by sauteing chicken breast in butter. This is done in a skillet set on a medium-high heat. Cook until the chicken is no longer pink and is completely cooked through. The cooking time will vary depending on the thickness of the chicken breast. Sprinkle with salt and pepper.
Remove chicken from skillet and cover. Reduce heat to medium and add garlic to skillet and saute for 30 seconds. Pour in chicken broth, heavy cream (or half n half), sundried tomatoes, and parmesan cheese. Use jarred sun-dried tomatoes in oil. This keeps them soft, chewy, and moist. Let sauce simmer until it thickens -- about 5-6 minutes.
Add chicken back into the sauce and simmer for 1-2 minutes. Sprinkle with remaining parmesan cheese and fresh basil ribbons. Serve warm with angel hair pasta, sauteed vegetables, or creamy mashed potatoes.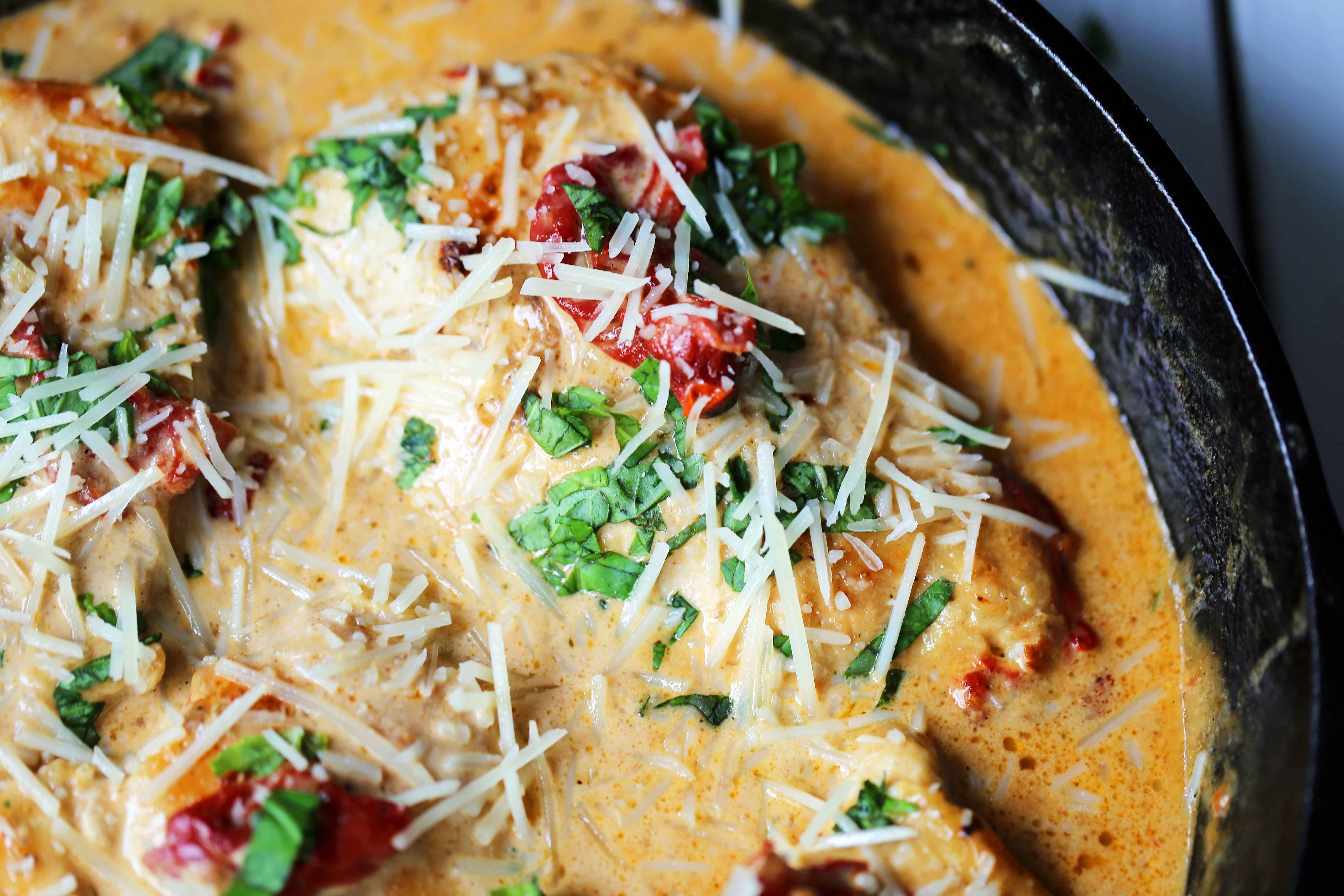 If you love this easy recipe, check out some of my other skillet chicken recipes:
Skillet Lemon Butter Chicken
Chicken Rosa Maria 
Baked Caprese Chicken
Some of my favorite tools to make this Creamy Sun-dried Tomato Chicken -- Cast Iron Skillet (under 15 bucks), , Wooden Spoon, and Tongs.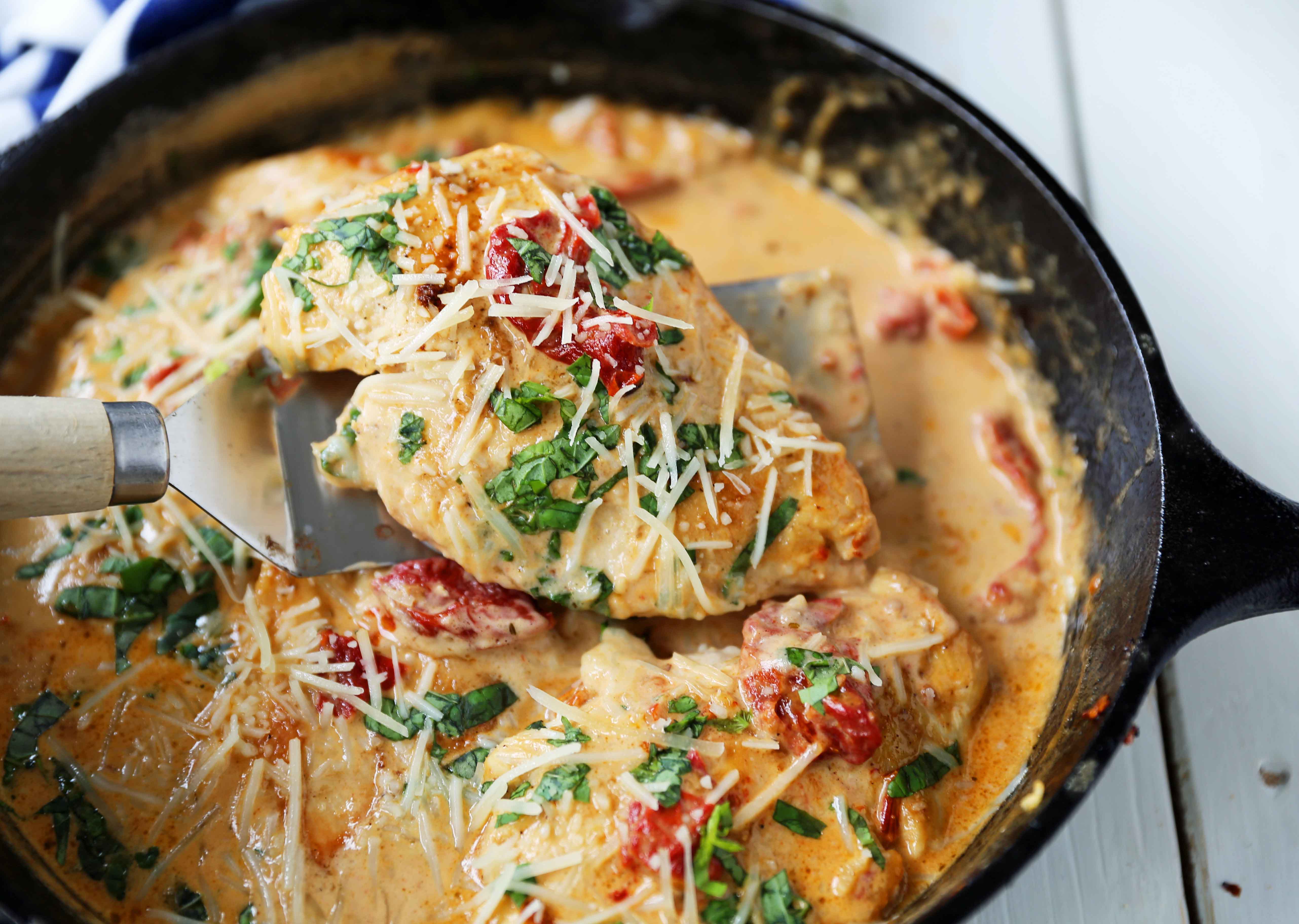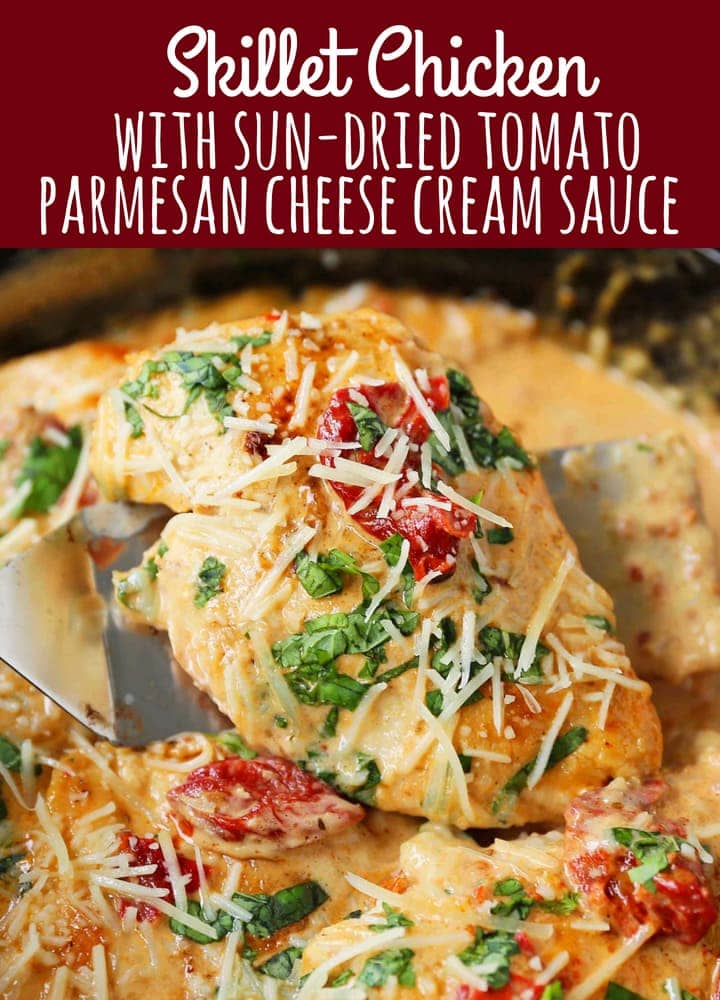 Happy Cooking, my friends!