This simple 20-minute Skillet Lemon Butter Chicken is a pan-fried chicken in a silky lemon butter sauce.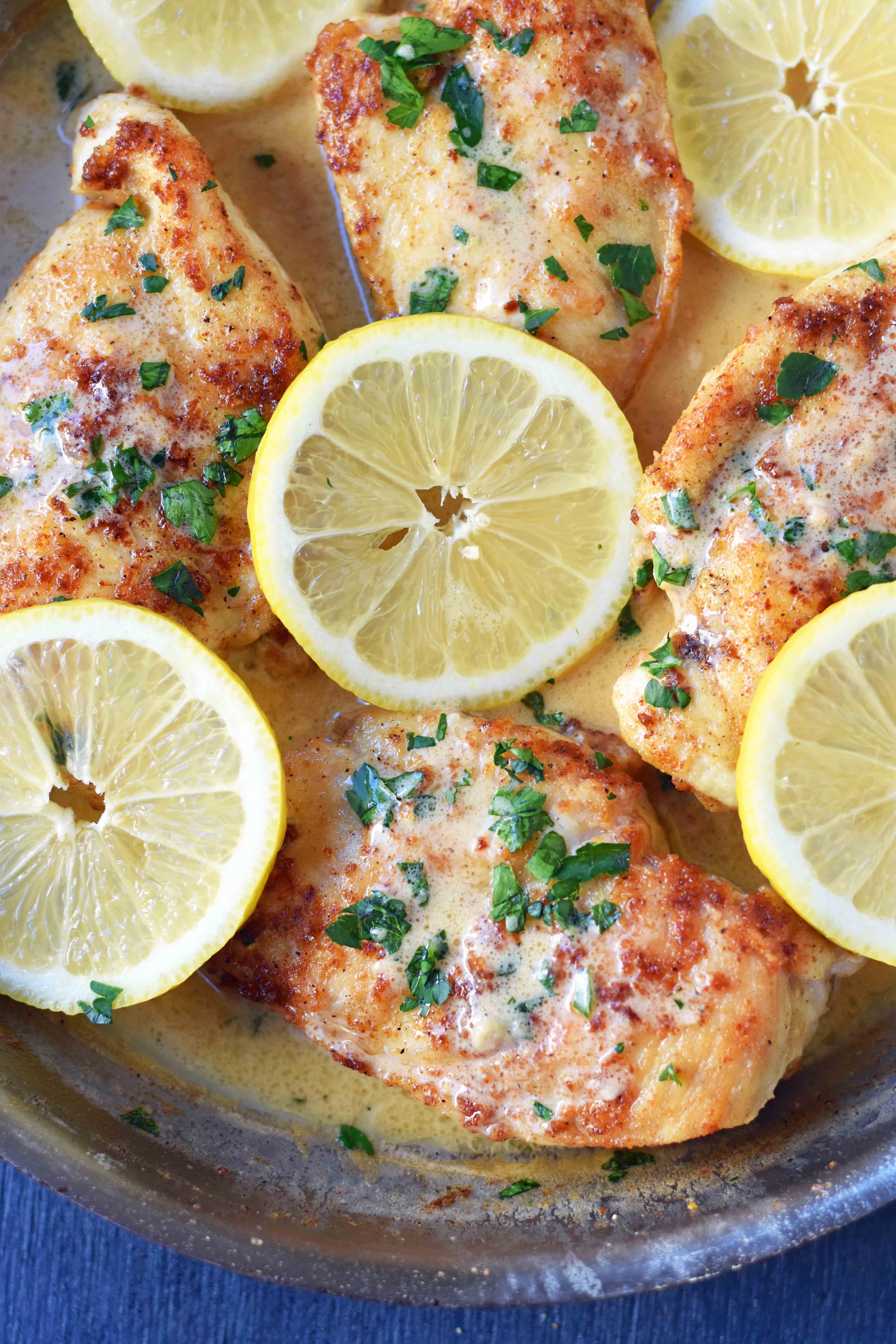 Skillet Lemon Butter Chicken
This Lemon Butter Chicken is one of those meals that can be whipped up in a snap. It is so easy and a one-pan dish, which makes clean up super simple. One of my favorite parts about this Lemon Chicken is that it is made with ingredients that are usually readily available in my kitchen -- chicken breast, olive oil, butter, flour (or cornstarch), chicken broth, lemons, garlic, and cream. The silky smooth lemon cream sauce is insanely good.
My daughter is in her Senior year of high school (cue the tears) so she has a half-day. I make this all of the time for her because she loves the freshness of the lemon and it can be made in less than 20 minutes! That is unbelievably fast for such gourmet chicken. This can be paired with creamy parmesan mashed potatoes and honey glazed carrots.
How to make Skillet Lemon Butter Chicken:
 Start with thinly sliced chicken breast. I buy them from the store that way which makes it so much easier. I buy the fresh Foster Farms thinly sliced chicken breast from the grocery store. You can also find the thinly sliced chicken breast in the frozen section of Costco. If you use regular thick chicken breast, butterfly the breast with a knife to split in half. This ensures even cooking.
Dredge the chicken breast in salt, pepper, and flour. This is what gives it a coating of seasoning and the flour once it hits the oil and butter in the pan, it creates a nice outer coating. If you want this to be gluten-free lemon butter chicken, you can substitute cornstarch.
Saute the chicken in butter and extra virgin olive oil until it is cooked -- about 4 - 5 minutes per side depending on the thickness of chicken.
Remove the chicken from the pan and set aside. To make lemon butter sauce, add chicken broth to the pan and use a wooden spoon to remove all of the brown bits from the bottom of the pan. This is where all of the flavors live! Add freshly squeezed lemon juice, lemon zest, a touch of garlic or garlic powder, and cream. Stir to thicken.
Add chicken to sauce and pour sauce on top of chicken. Serve with fresh Italian parsley.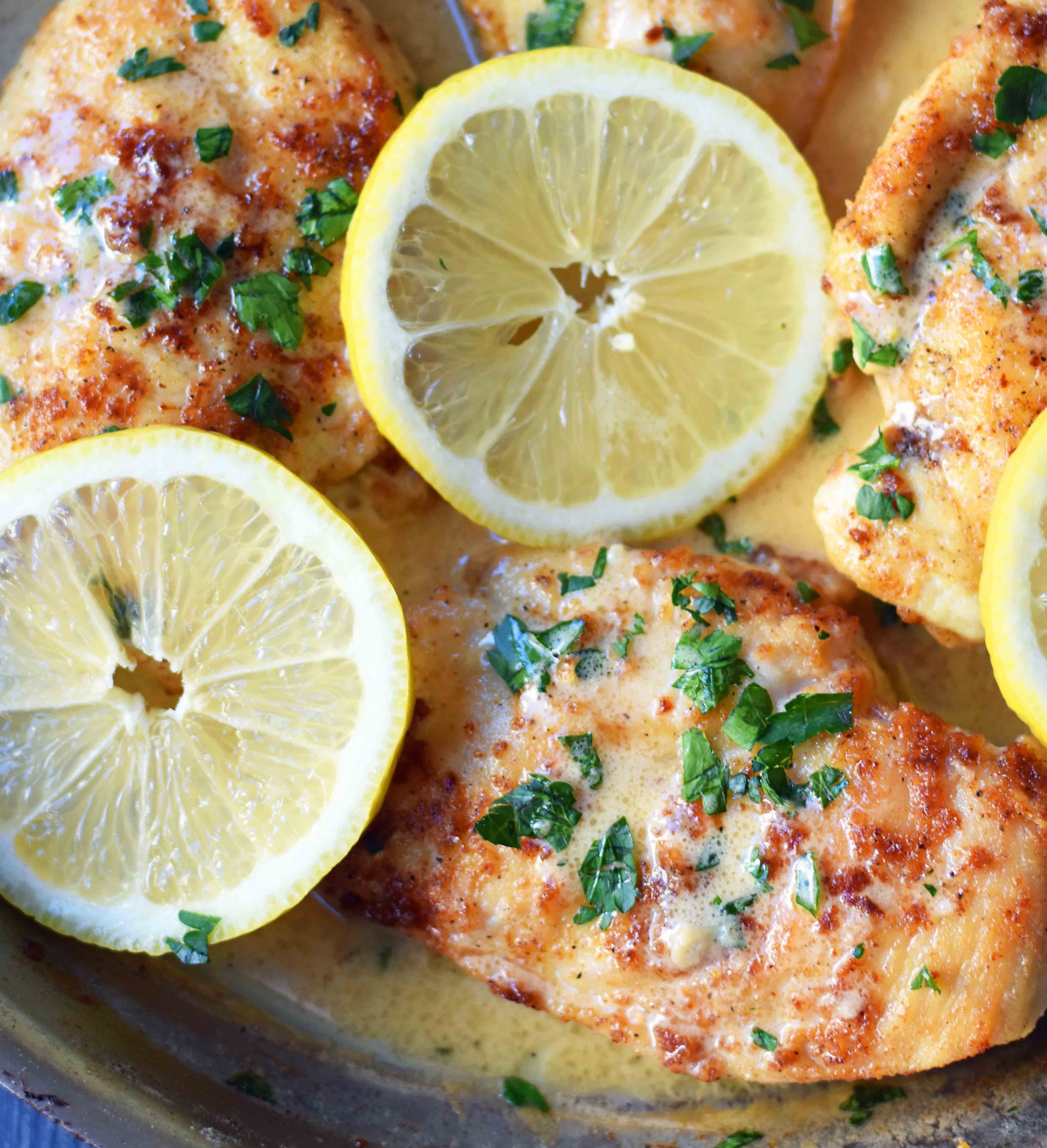 If you are looking for more easy + flavorful chicken dishes, click the links below:
Chicken Rosa Maria -- a Carrabba's copycat recipe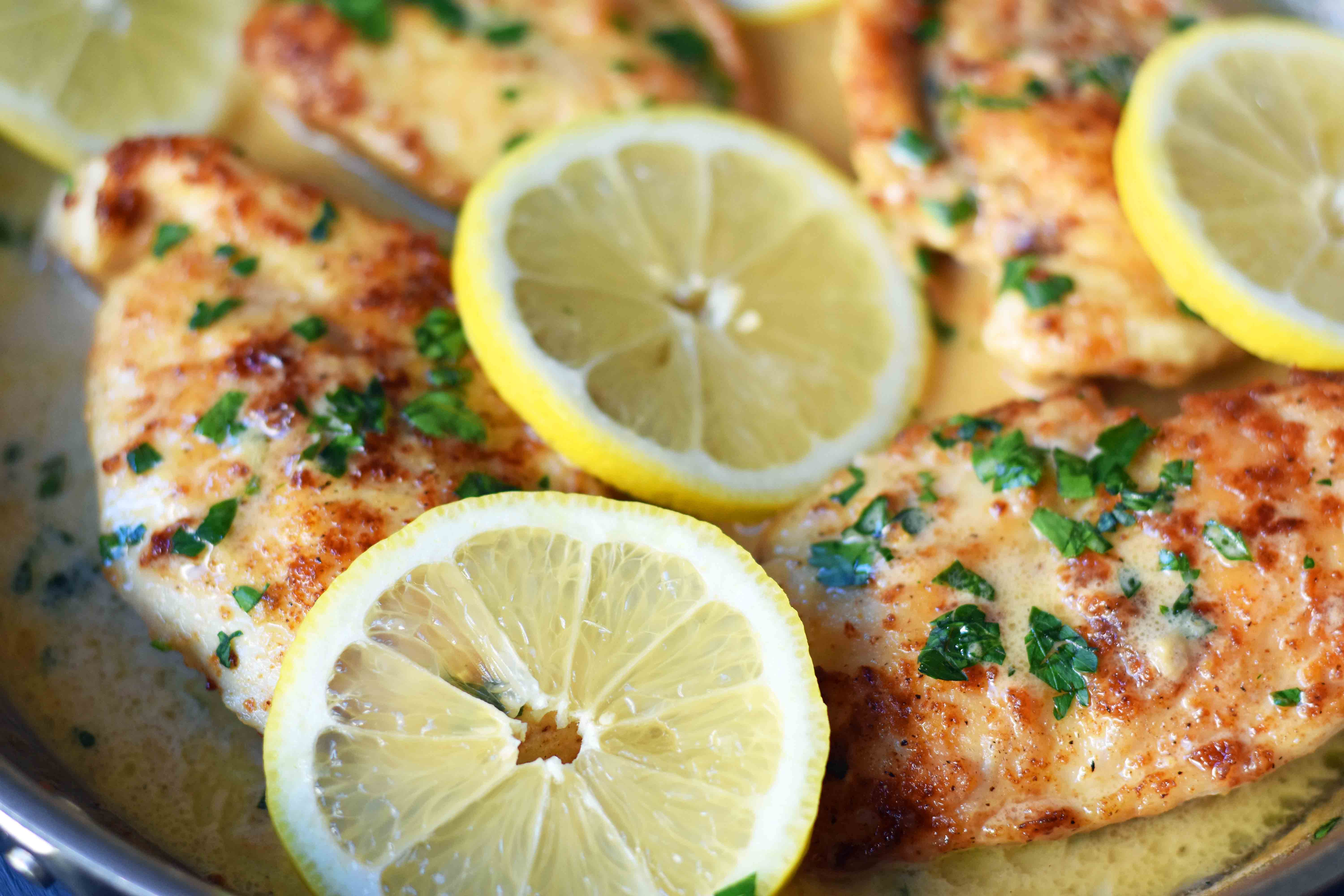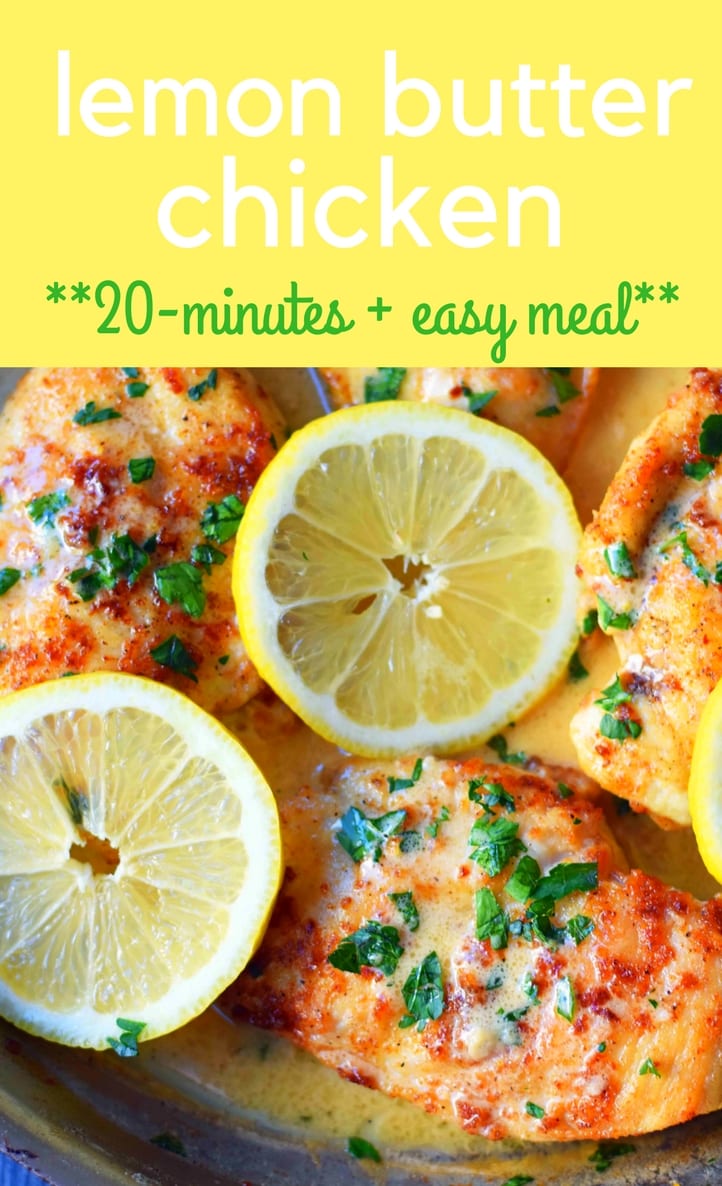 This easy lemon chicken will be a hit at your next family dinner! I hope you love it. Come say hi on instagram at modern_honey. Have a great weekend!