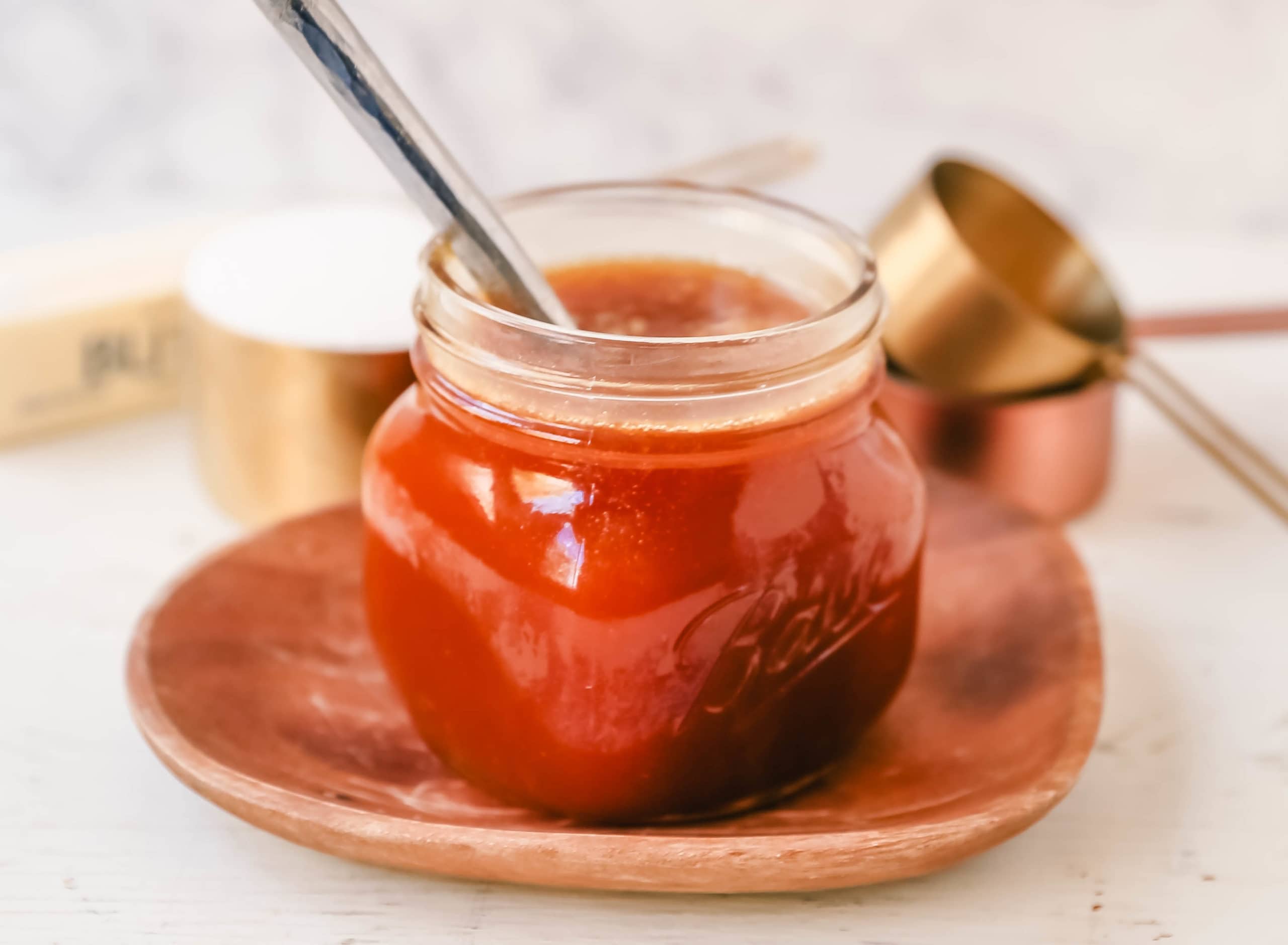 Homemade Buttermilk Syrup
A homemade caramel syrup made with butter, sugar, Karo syrup, vanilla, and buttermilk. It is perfect to drizzle on pancakes, waffles, crepes, or aebleskivers!
This is a staple in our home. If we are really doing breakfast right, we whip up a batch of this homemade buttermilk syrup -- which basically tastes like caramel.
I grew up on this stuff. My Mom has been making this caramel buttermilk syrup for as long as I can remember. It didn't matter if the waffles got too crispy or the pancakes were dry because everything was right in the world once you slather on the buttermilk syrup! Trust me on this one.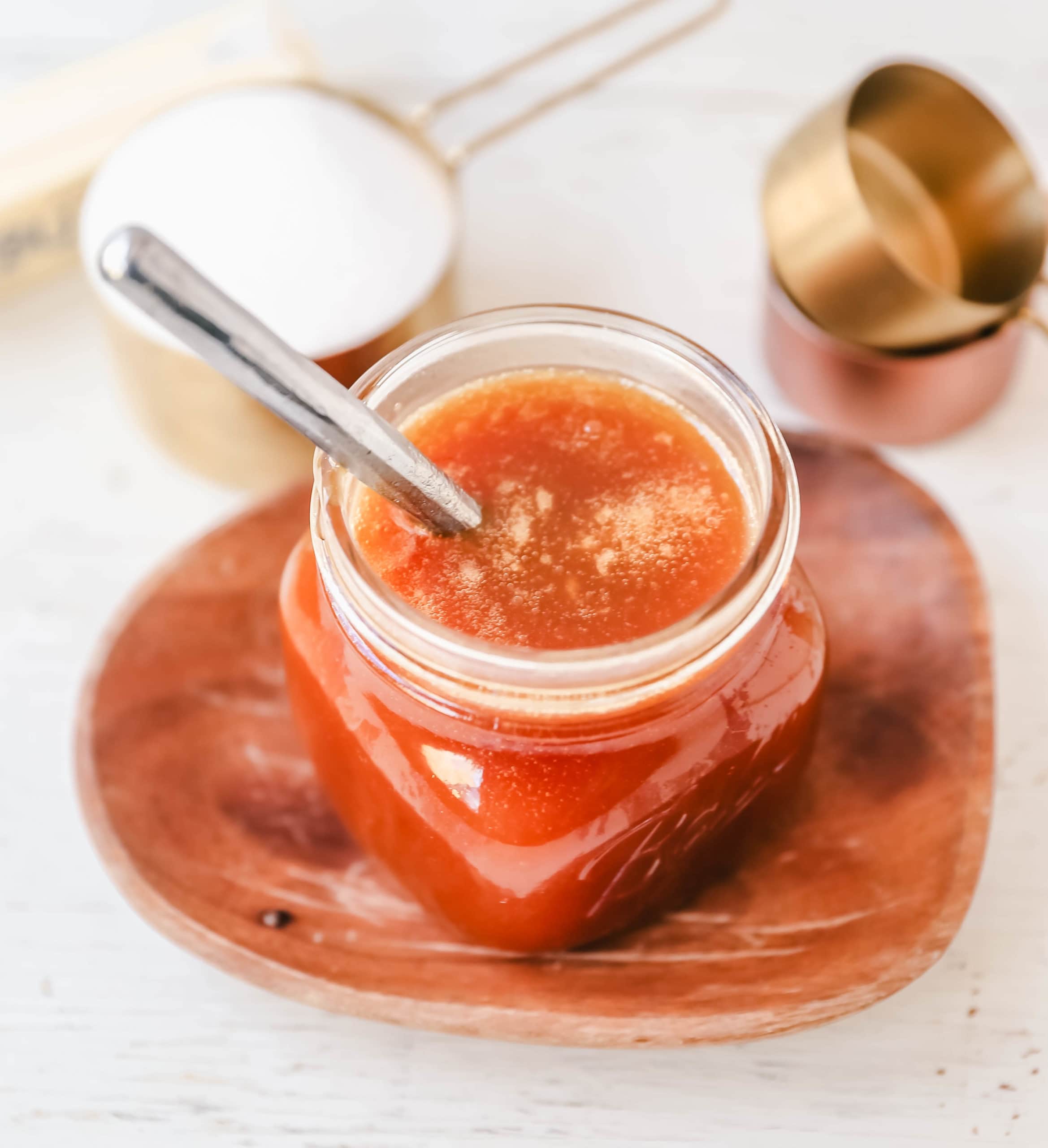 This Homemade Buttermilk Syrup is so easy to make. The ingredients are simple -- butter, sugar, karo syrup, vanilla, baking soda, and buttermilk. If you use unsalted butter, you want a touch of salt too.
As the butter and sugars begin to cook, it creates a syrup with buttery caramel notes. The buttermilk adds a slight tang to offset the sweetness and it is the perfect combination. Buttermilk is amazing since it has the same amount of fat as 1% milk yet has a consistency of heavy cream. So it thickens like heavy cream without all of the fat and calories.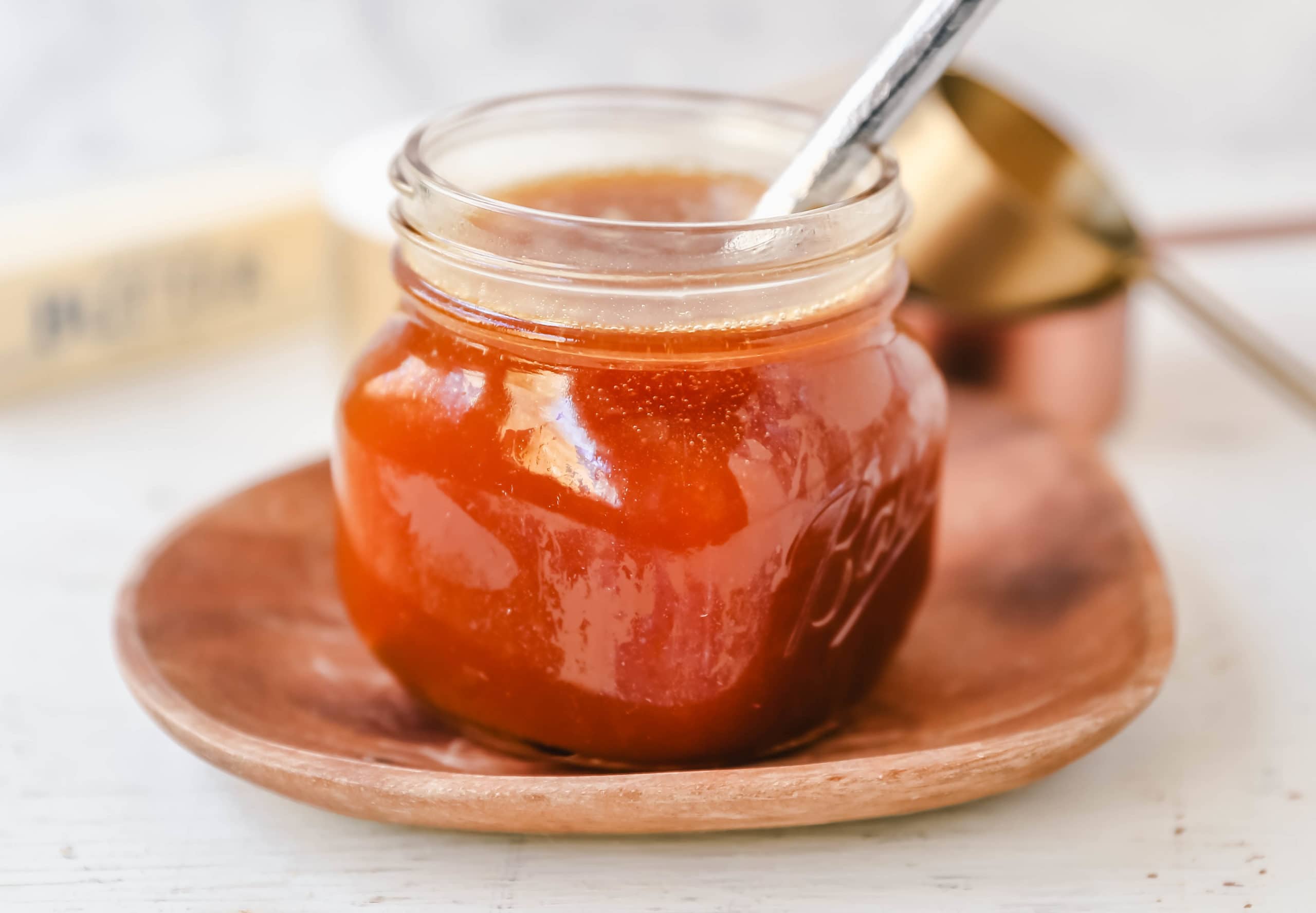 We love to put this homemade buttermilk syrup on top of these recipes:
Buttermilk Pancakes
Mama Driggs Waffles
Homemade Aebleskivers
How to make the Best Homemade Buttermilk Syrup:
Use a large, tall pot. You want to use a deep pot because this syrup will expand since you add baking soda.
Place salted butter in a large pot and let melt for about 1 minute. Add sugar, buttermilk, light Karo syrup, and baking soda and stir together. Bring to a boil, stirring often.
Let it boil for about 5-7 minutes until the color starts to change to a light golden color.
Remove from heat and add vanilla.
Drizzle on top of pancakes, waffles, crepes, or anything your heart desires!