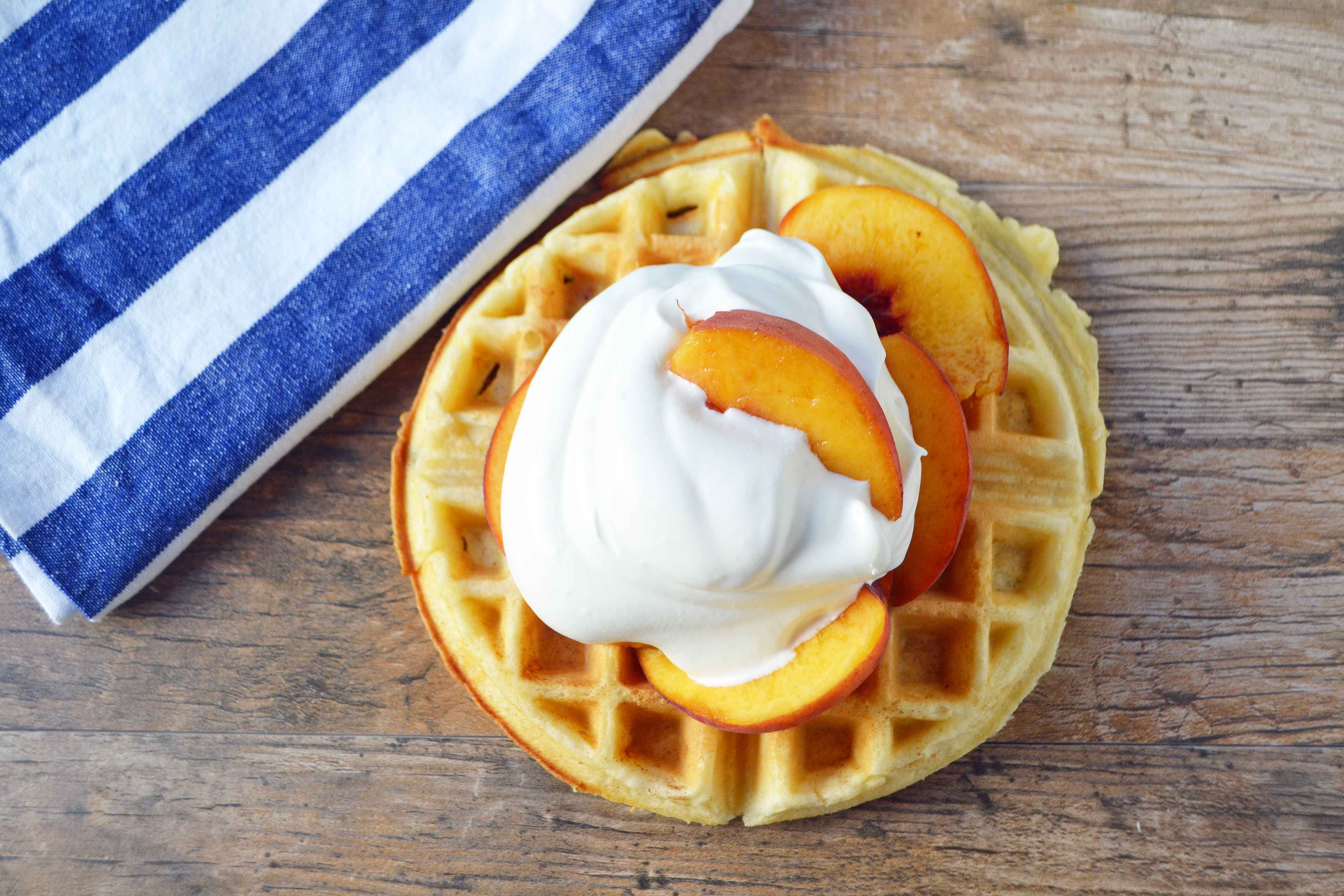 Buttermilk Waffles
How to make the best homemade waffles at home. Fresh buttermilk waffles with crispy edges and chewy centers make the perfect weekend breakfast!
We grew up on a steady diet of homemade waffles.
My Mom probably thought in order to feed so many boys she had to make something that would actually fill them up! We didn't just eat them for breakfast either. We had "breakfast for dinner" all of the time. My Mom wasn't just feeding her own kids but half the neighborhood as well. Mama Driggs has always had the most welcoming home!
When I left home for college, I couldn't wait to come home and eat my Mama's famous buttermilk waffles with her made-from-scratch caramel syrup. It was the first meal I requested when I returned home for good reason. My Mom knew what she was doing so I've named these extraordinary waffles after her - Mama Driggs Famous Buttermilk Waffles.
How to make the best waffles light and fluffy:
Whip the egg whites. When you beat egg whites until stiff peaks form and add them to the waffle batter, it creates pockets of air which produces a light and fluffy waffle.
Use buttermilk. It's a magical ingredient that is a staple in my refrigerator at all times for good reason. It creates such a tender texture to baked goods, especially waffles. The genius part about it is that it has the same amount of fat and calories as 1% milk yet acts similar to heavy cream. Win-win!
Use oil. I strongly believe that butter makes everything better; however, the oil serves its purpose too. Oil is what helps produce the crispy outside that everyone wants in a perfect waffle.
Make homemade whipped cream. It takes less than 5 minutes, uses only two ingredients, and makes a huge difference! Pair it with fresh peaches or strawberries and it is beyond heavenly. I am officially salivating.
Fresh Fruit such as peaches, strawberries, blueberries, bananas, and blackberries are all delectable on these Mama Driggs Famous Buttermilk Waffles. Throw on some nuts and fresh whipped cream and you have one seriously fancy breakfast at home.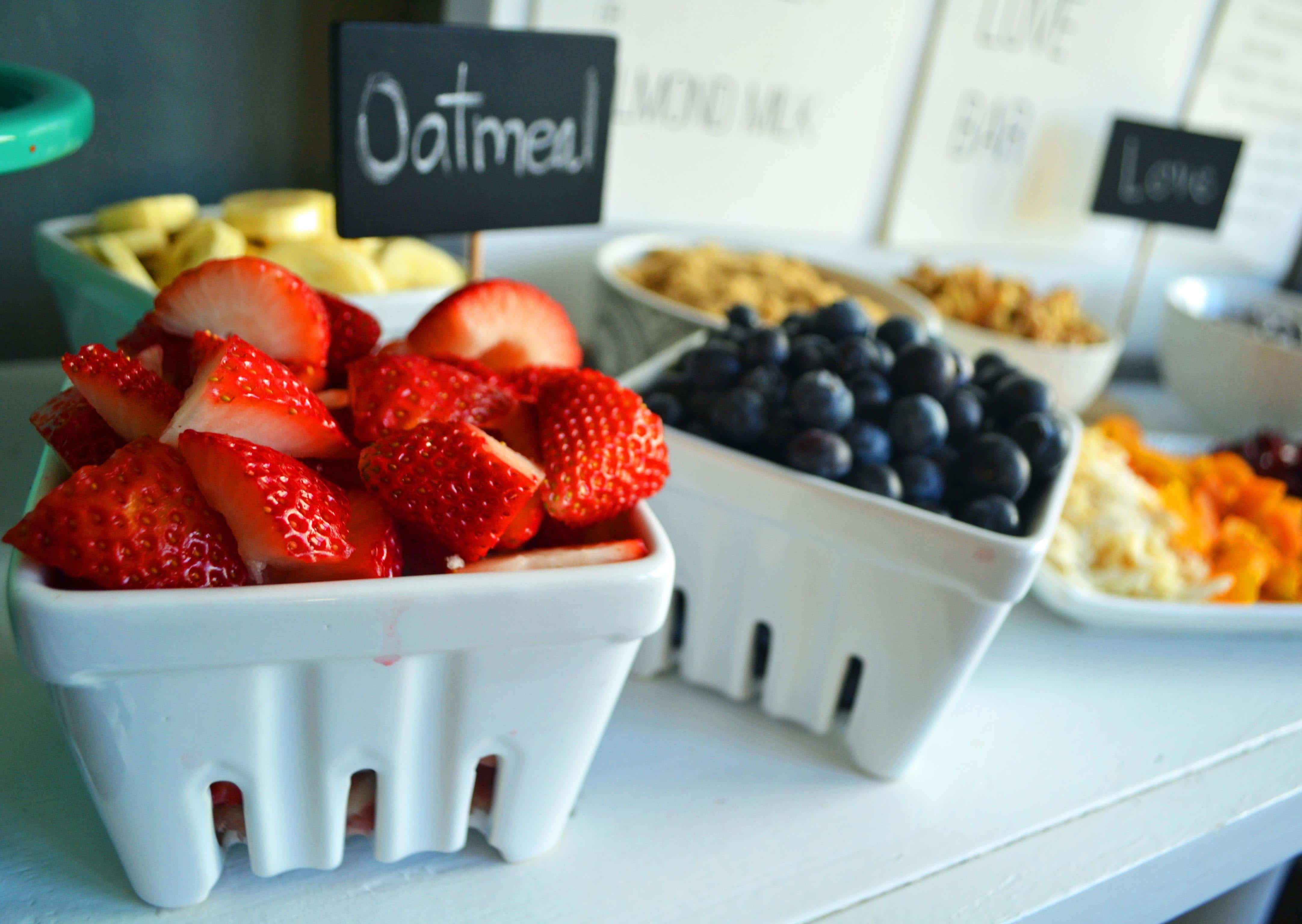 These can be made ahead of time and even thrown in freezer bags and can be reheated in a toaster oven. I love to whip up a double batch of these for my kids on the weekends and freeze the rest for school days. They can throw one in the toaster oven and breakfast is done within minutes.
You can see from this recipe below that it has been around a long time. It was given to my Mom by my wonderful sister in law, Laurel Pothier Driggs, (aka Laurie), and has been accidentally "cooked" in the waffle iron many times. 🙂
These waffles are even better when you pair it with Faye's Famous Syrup - it's buttery caramel goodness.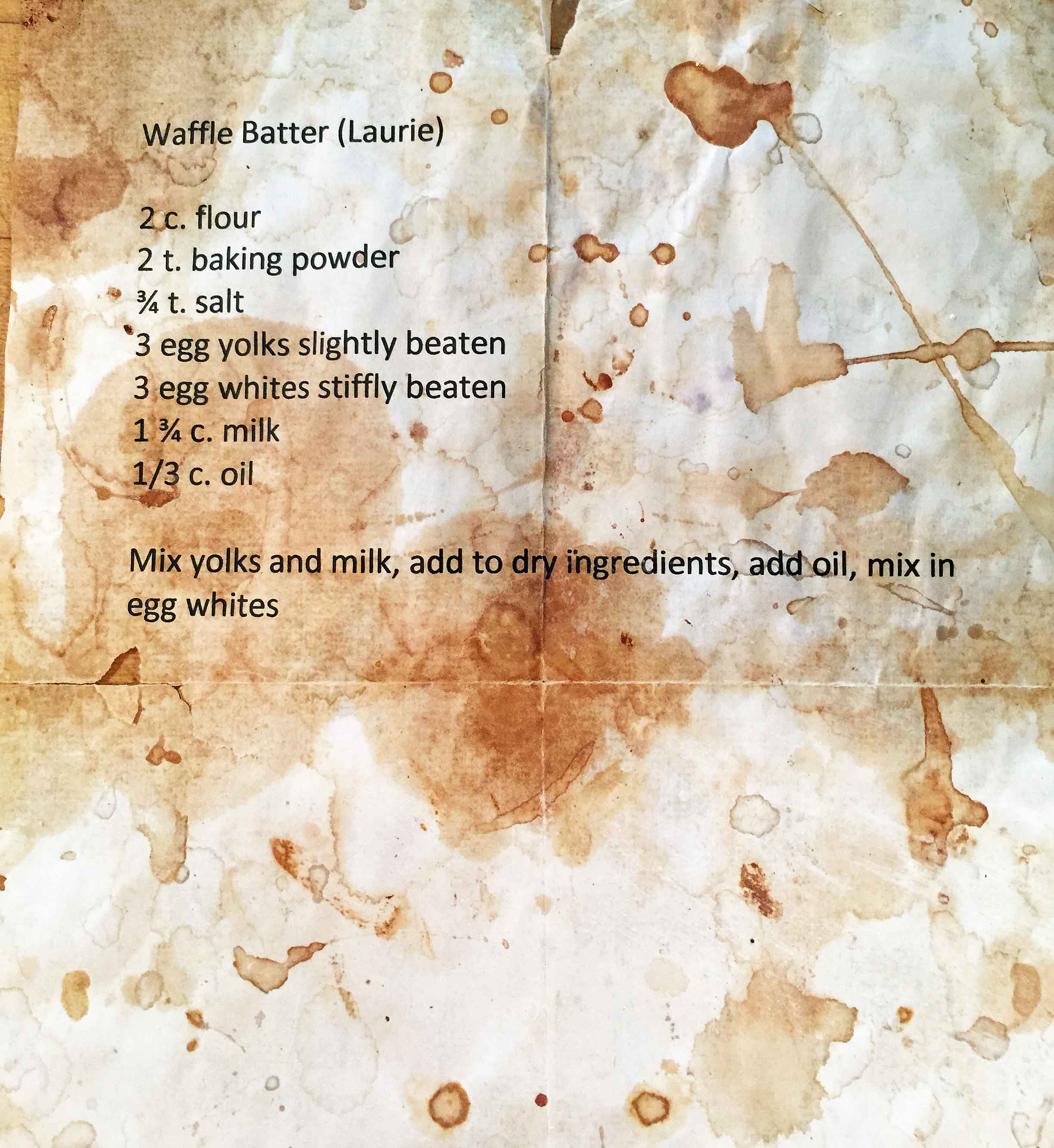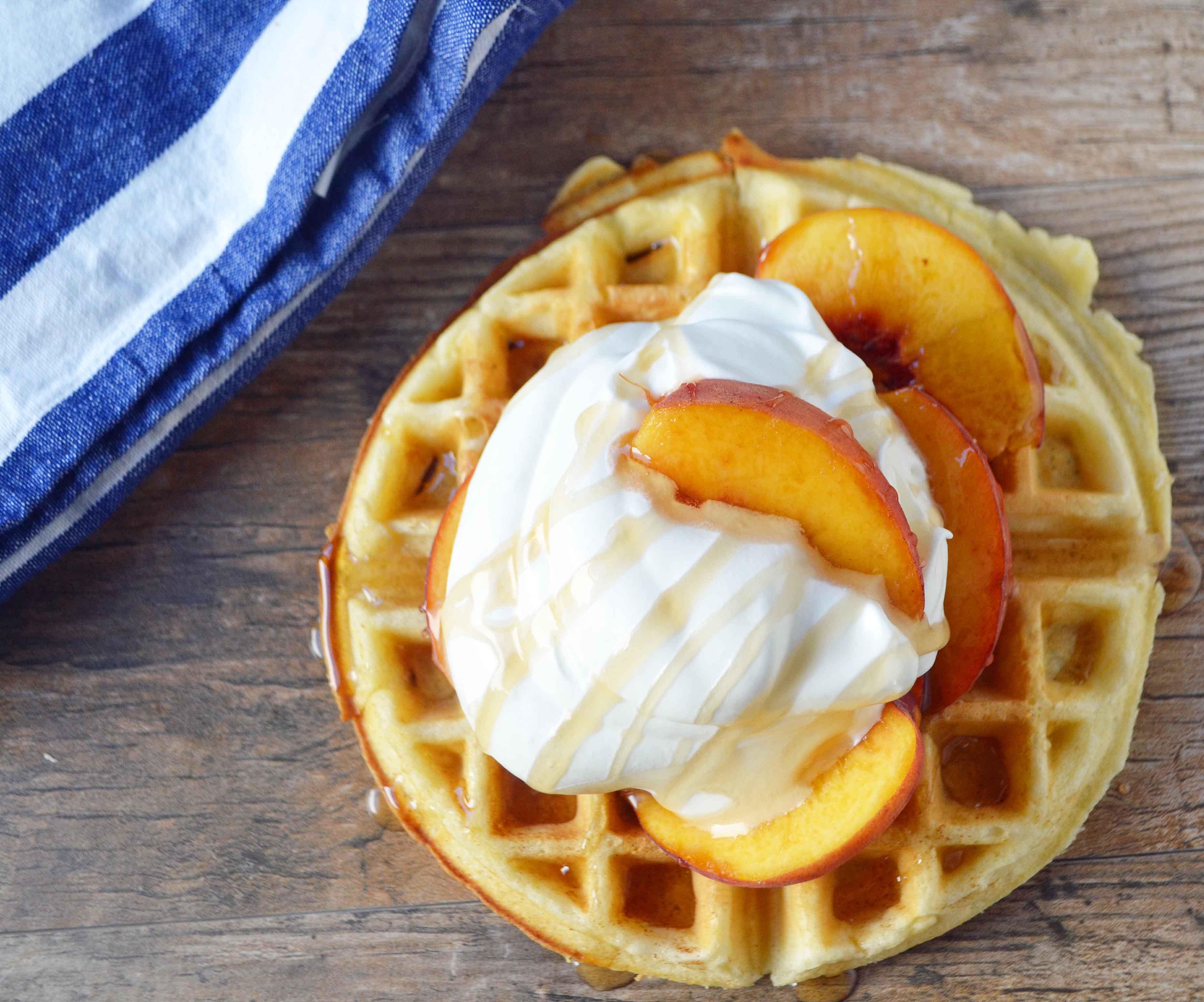 These waffles are light, airy, fluffy with crispy edges will become a family breakfast staple in no time at all. I love to hear from you so let me know when you try out one of my recipes. Have a fabulous week! xo
Happy Cooking!