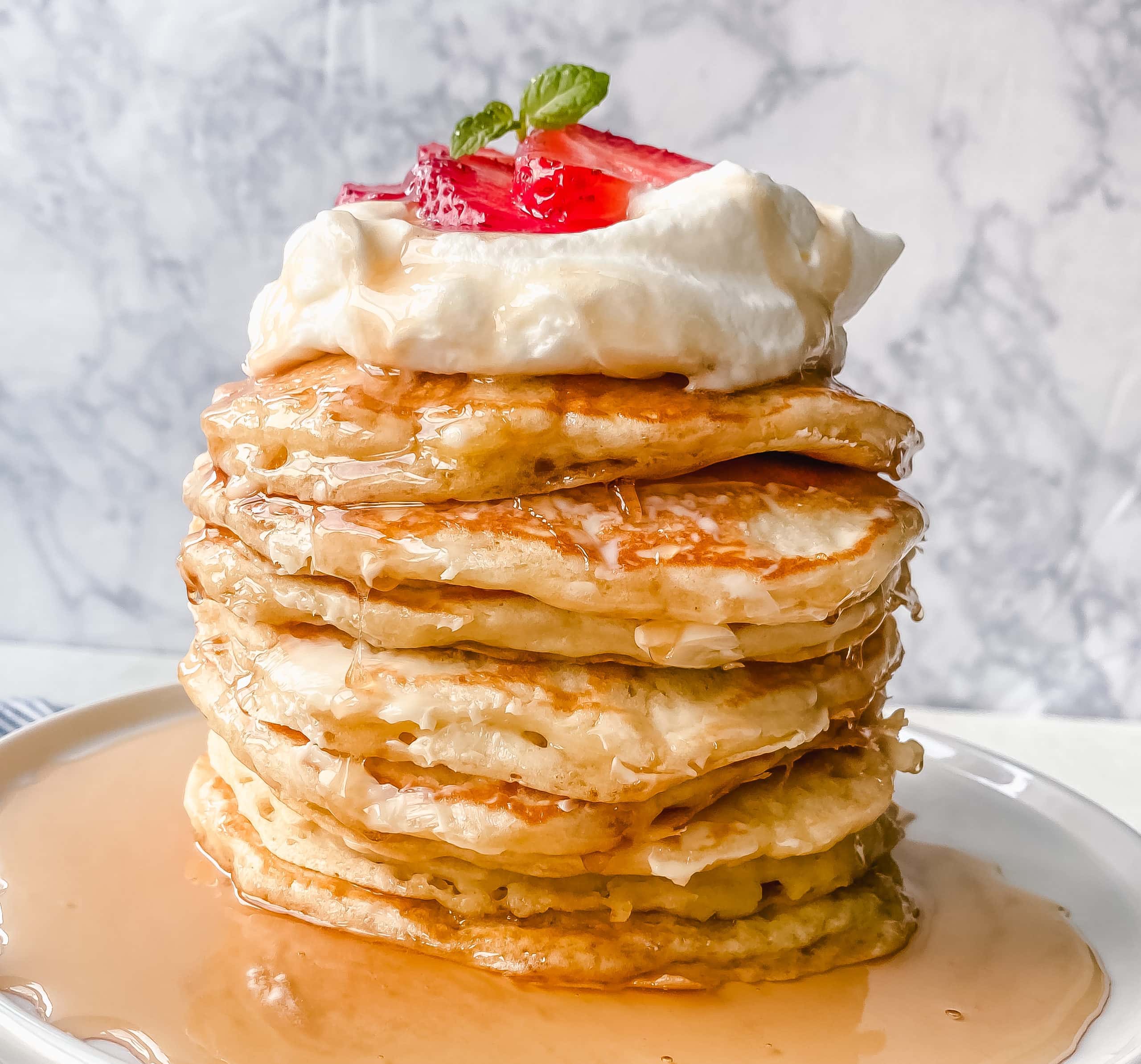 BEST BUTTERMILK PANCAKES
The best homemade buttermilk pancake recipe! This is the only pancake recipe you will ever need. Tender texture, light and fluffy, and these pancakes will melt in your mouth!
I am pretty sure I grew up on a steady diet of pancakes.
I strongly believe that pancakes are a necessity on the weekends! My kids look forward to their Saturday or Sunday morning homemade pancakes.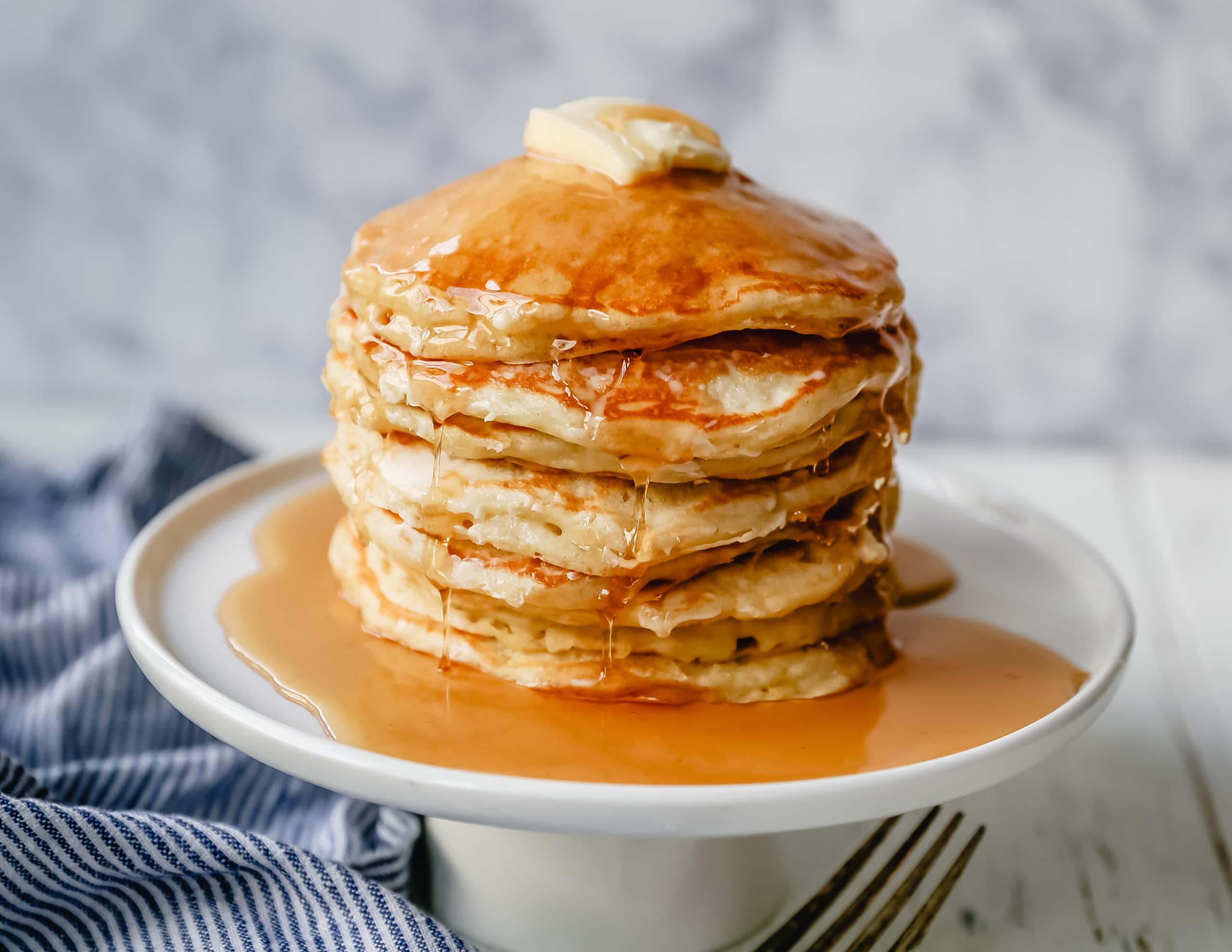 But one thing is for sure....not all pancakes are created equal. Maybe you've eaten hockey pucks before that were supposed to resemble pancakes. Pancakes just taste better from scratch.
What ingredients are in Buttermilk Pancakes?
The best buttermilk pancakes are made with fresh buttermilk, eggs, a touch of sugar, butter, flour, and baking powder. It's the ratio that counts and buttermilk is the big difference maker in the best buttermilk pancakes ever. These homemade buttermilk pancakes just melt in your mouth!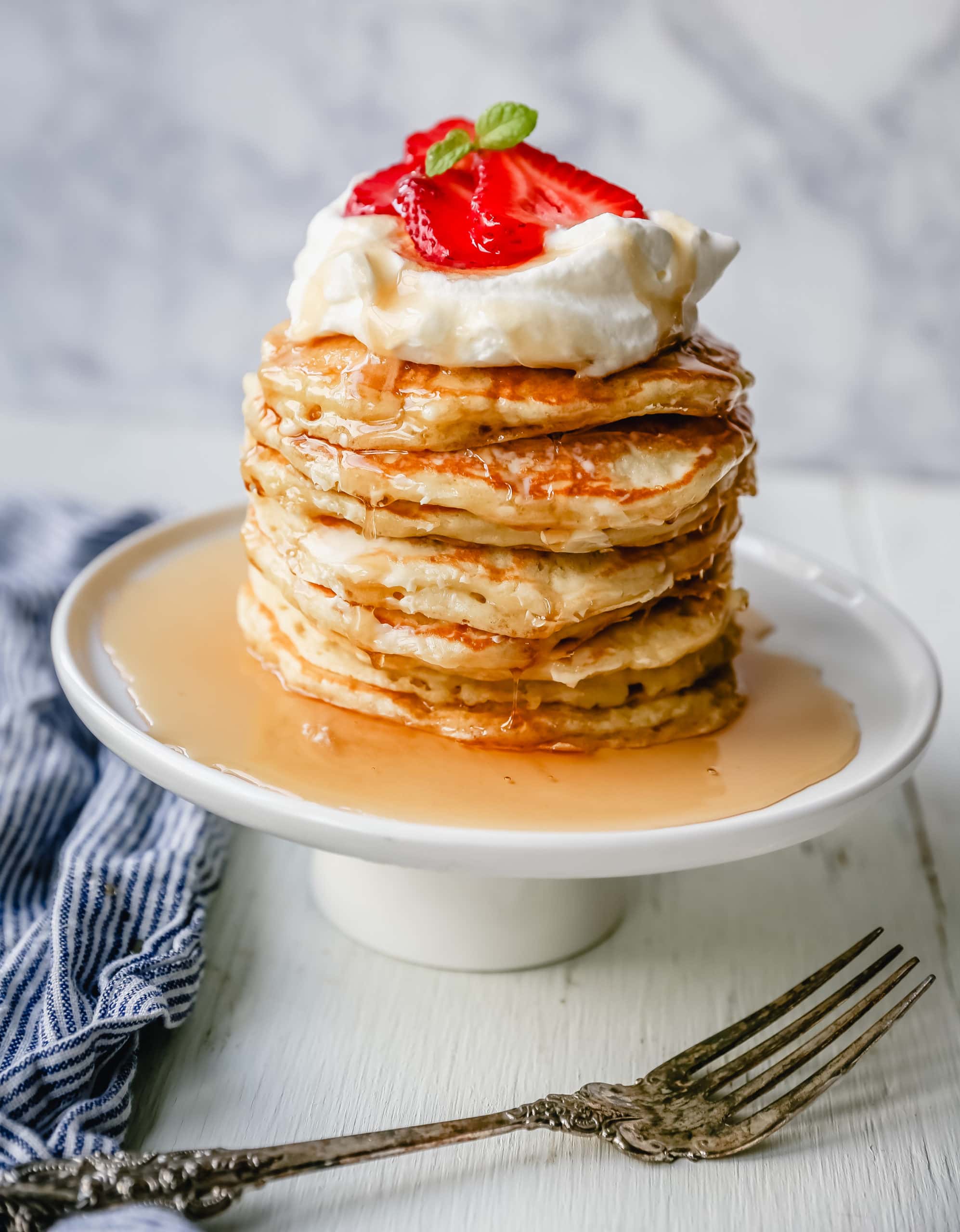 A pancake has to be fluffy yet tender. That's not an easy feat. You don't want it to be so thick and cakey that you think you are eating a piece of bread. A soft and tender pancake is made by using a higher ratio of buttermilk to flour. Buttermilk is a saint in the baking world!
A mix of baking powder and baking soda gives the buttermilk pancakes a nice rise. The melted butter gives it flavor and you can even eat these plain because they are that good.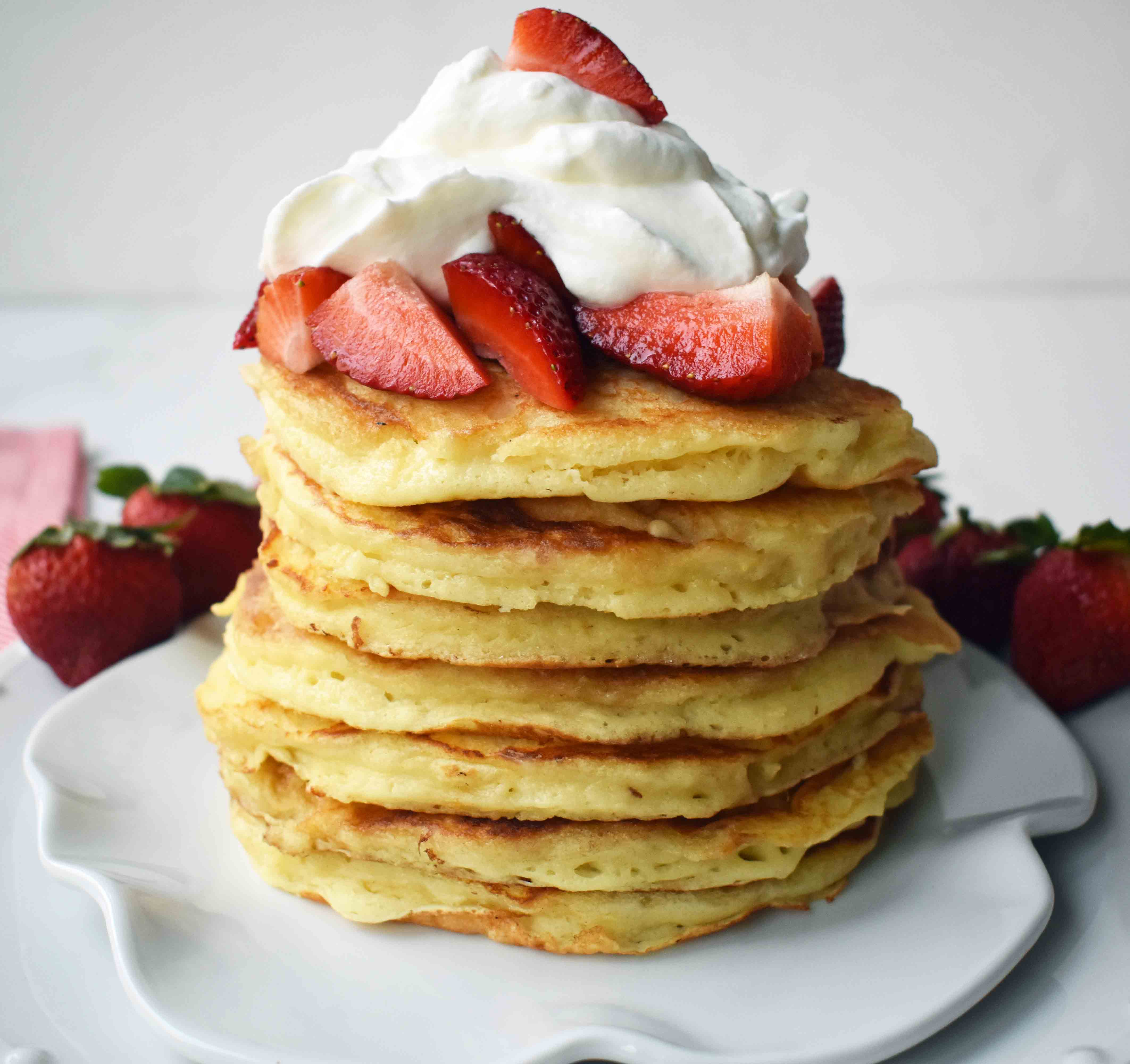 Placing a pat on warm butter on a skillet before pouring the pancake batter onto the pan, gives the pancake a buttery crust. It is so heavenly! This is the skillet that we use because it fits 6-8 pancakes on it at once so it takes less time -- Presto Electric Griddle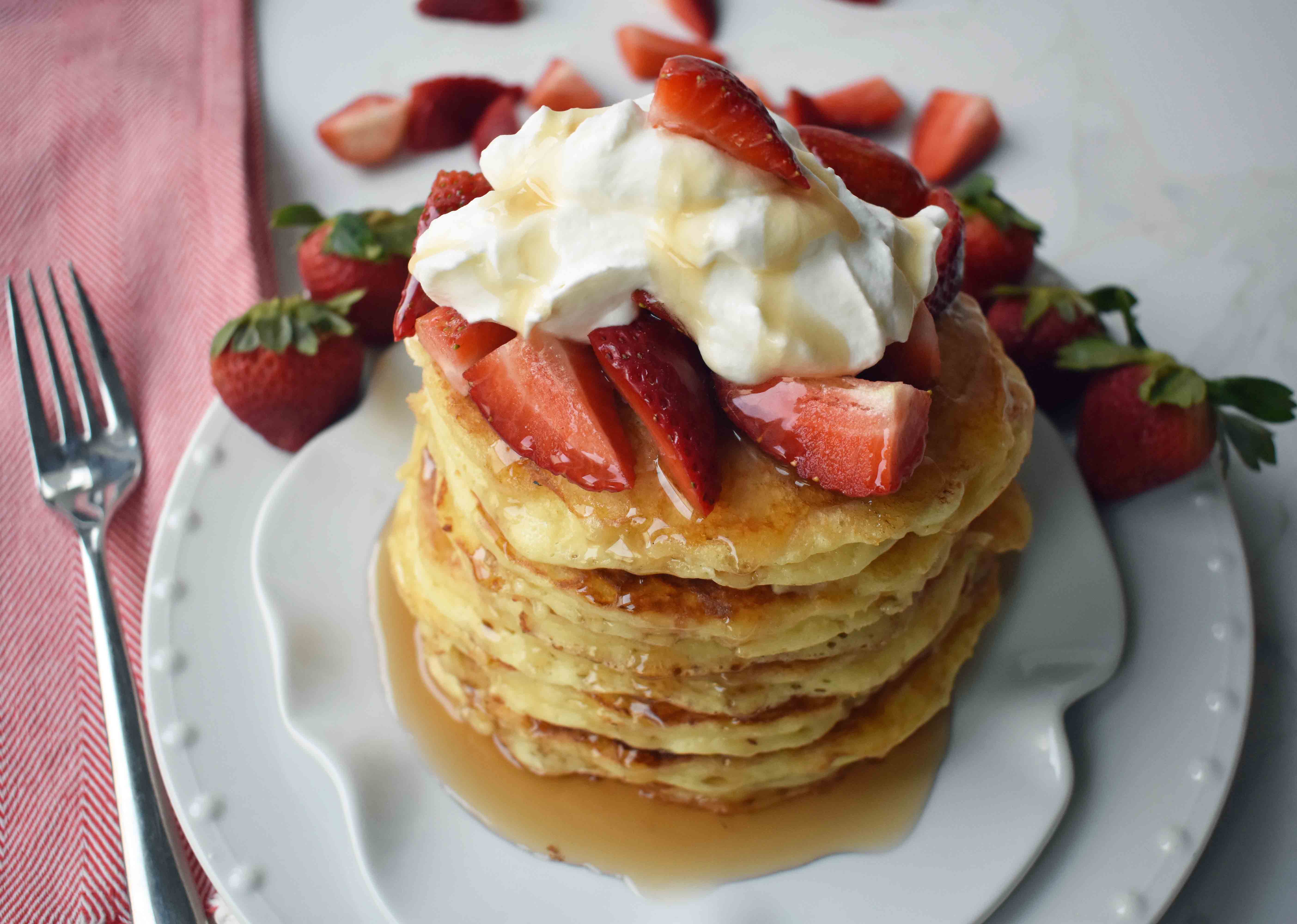 Top with your favorite toppings like freshly homemade sweetened whipped cream and berries. You can also top these buttermilk pancakes with fresh bananas, walnuts, and homemade caramel buttermilk syrup. The sky is the limit!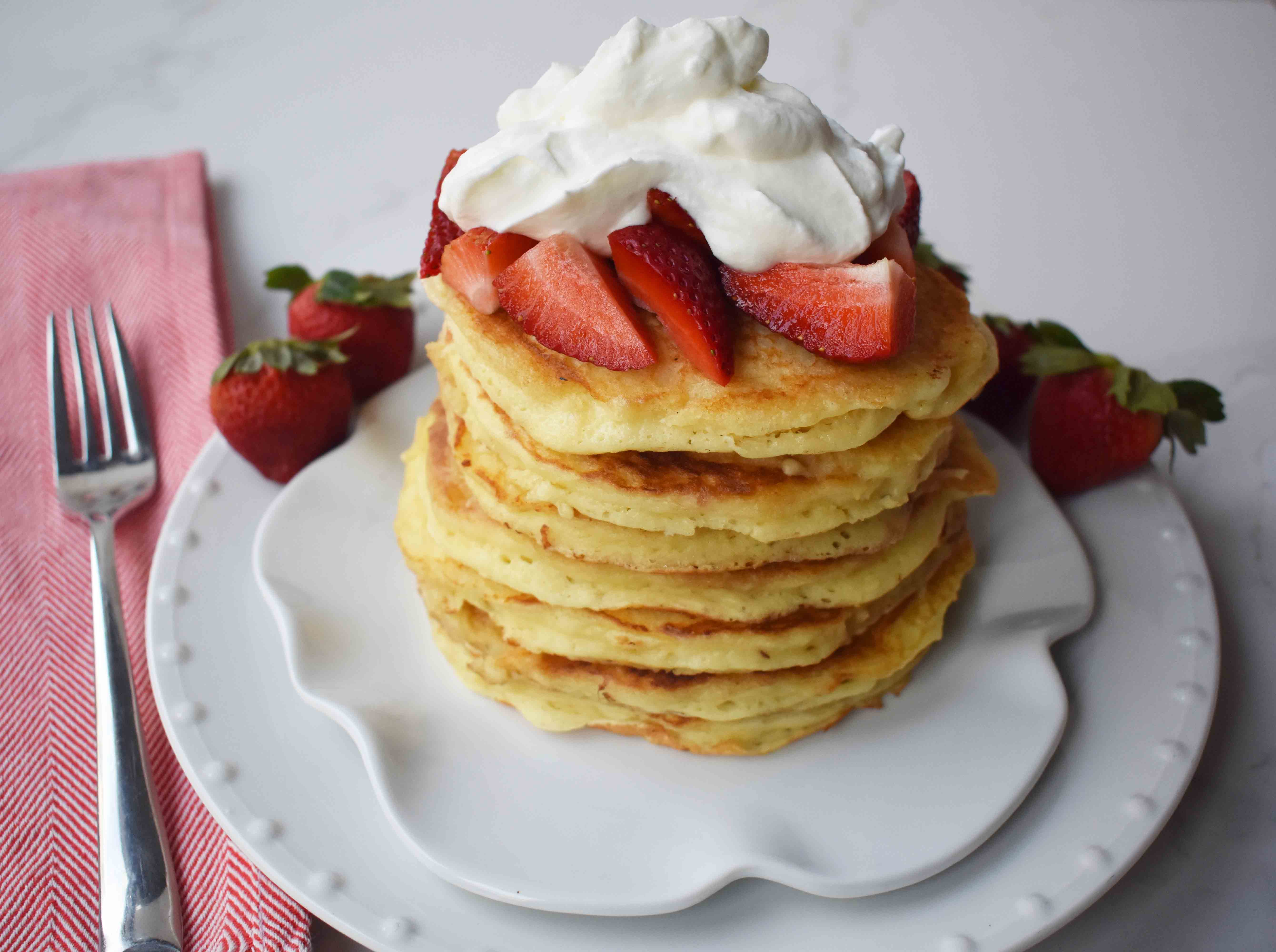 I hope your family and friends love this buttermilk pancake recipe as much as we do!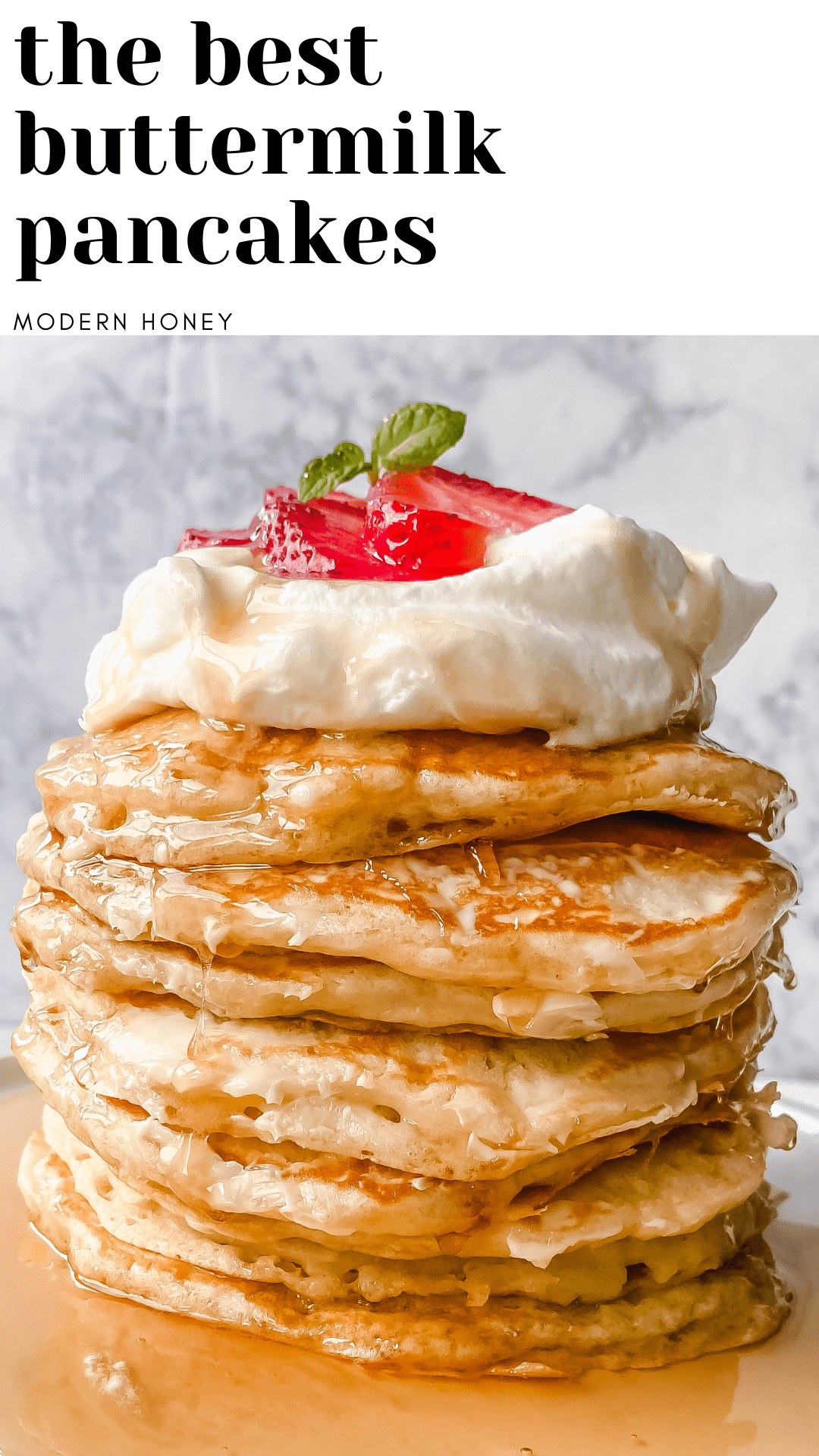 We serve these every single Valentine's Day with a big glass of Strawberry milk....because calories don't count on holidays. I made up that rule. Just go with it. Happy Sunday, my friends! xo https://www.modernhoney.com/5-ways-to-make-valentines-day-special-for-kids/
Follow me on instagram at @modern_honey. 🙂 Pin this image below on PINTEREST.