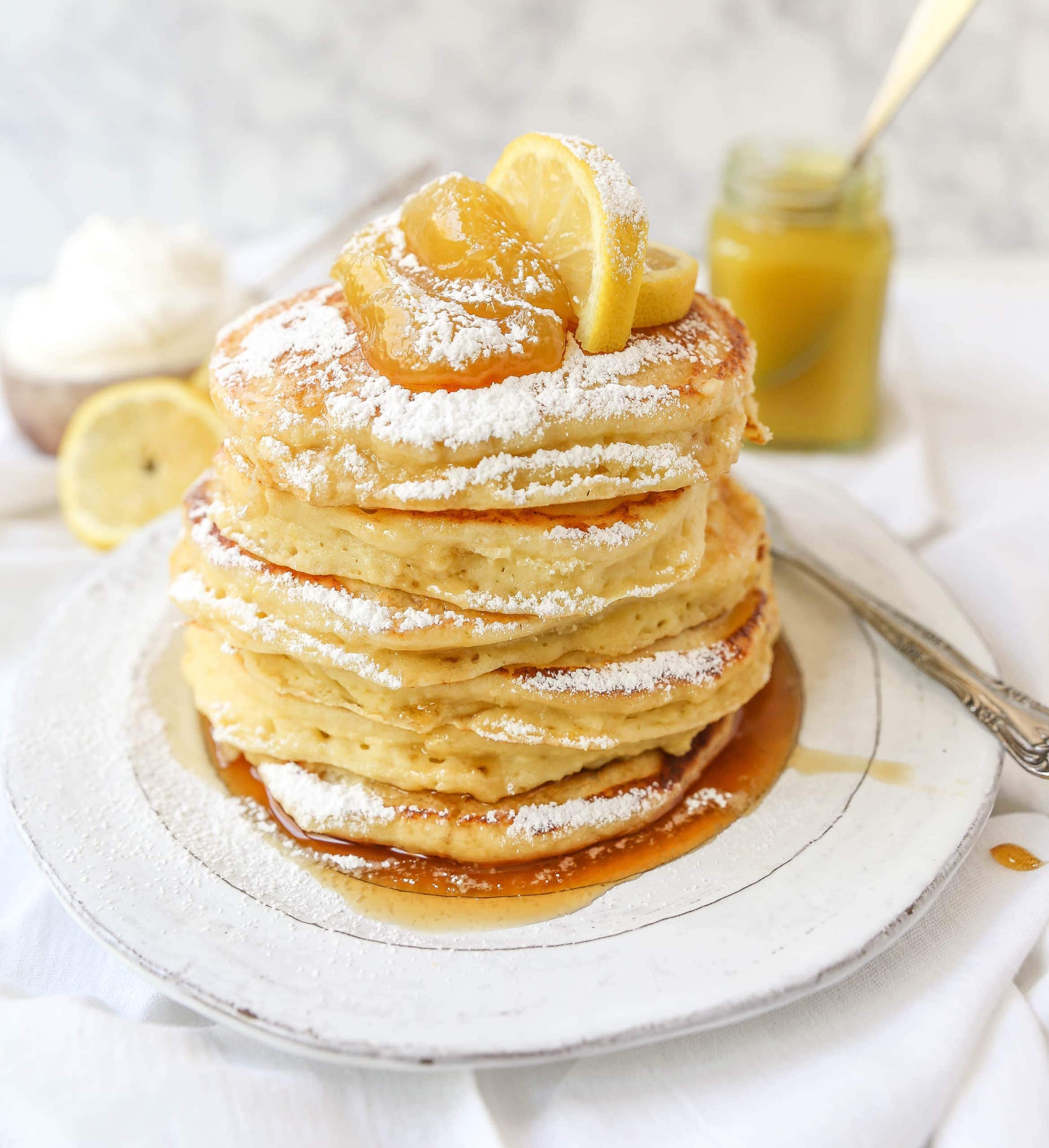 Lemon Ricotta Pancakes
Creamy, fluffy lemon ricotta pancakes made with fresh ricotta, buttermilk, fresh lemon zest, and juice. A mix between a pancake and a crepe with a melt-in-your-mouth soft texture.
We are big-time pancake fans in our home. We are also big-time crepe fans in our home. So why not combine the fluffiness of a pancake and the creaminess of a crepe into one pancake? These Lemon Ricotta Pancakes have the most perfect creamy texture, thanks to the creamy ricotta cheese and buttermilk.
If I ever see lemon ricotta pancakes on a brunch menu, I am ordering it every single time. I am a sucker for ricotta and what it adds to pancakes. It changes the texture!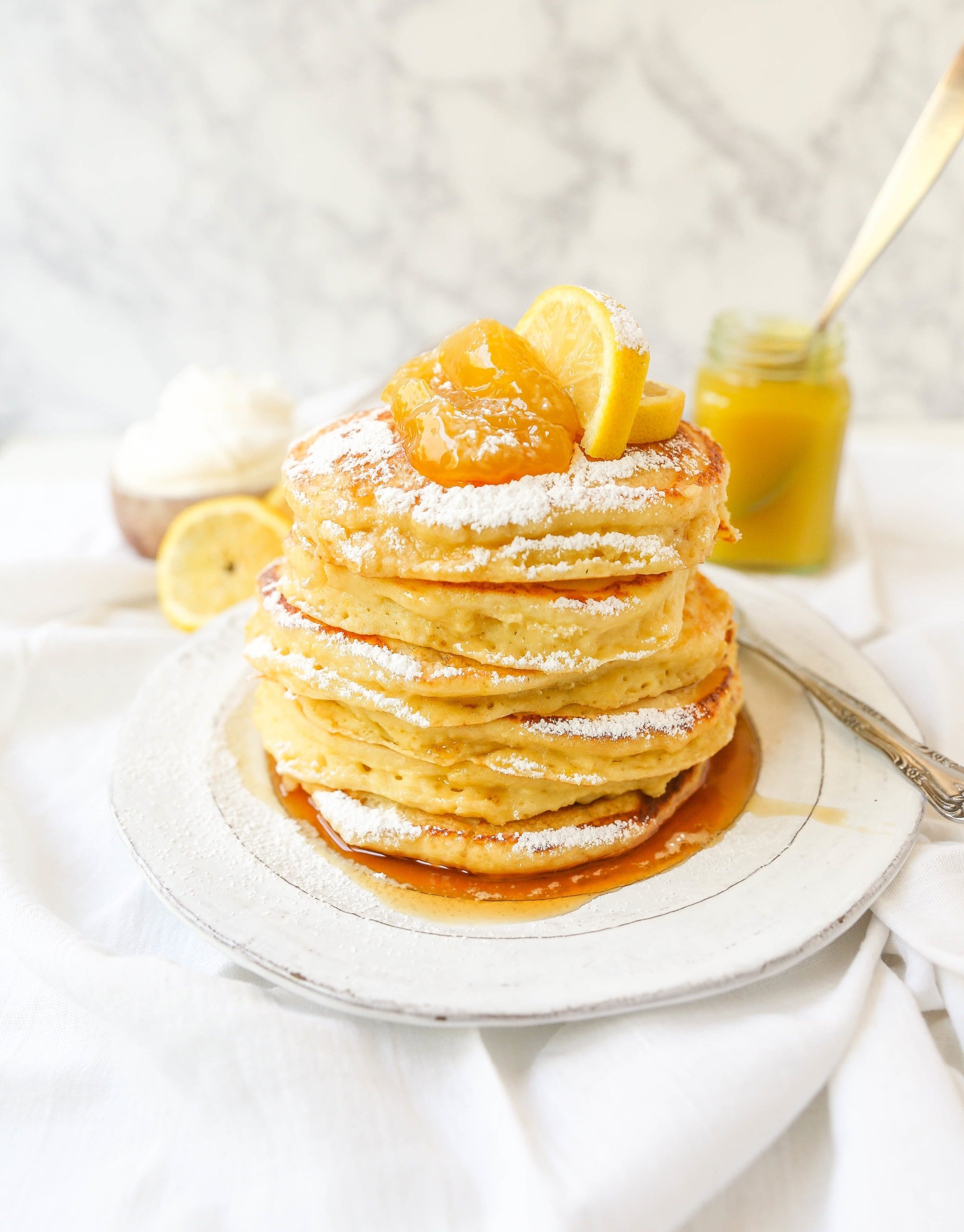 My Sweet Cream Ricotta Pancakes have been consistently one of the most popular recipes on my website. But I wanted to add some light freshness to the pancakes for Spring. The lemon adds some brightness to the pancakes. If you want an extra burst of lemon flavor, spread lemon curd over the lemon ricotta pancakes.
The beauty of these lemon ricotta pancakes is that everything is made in one bowl. It takes 5 minutes to whip up the pancake batter and within 15 minutes, you have creamy, homemade ricotta pancakes!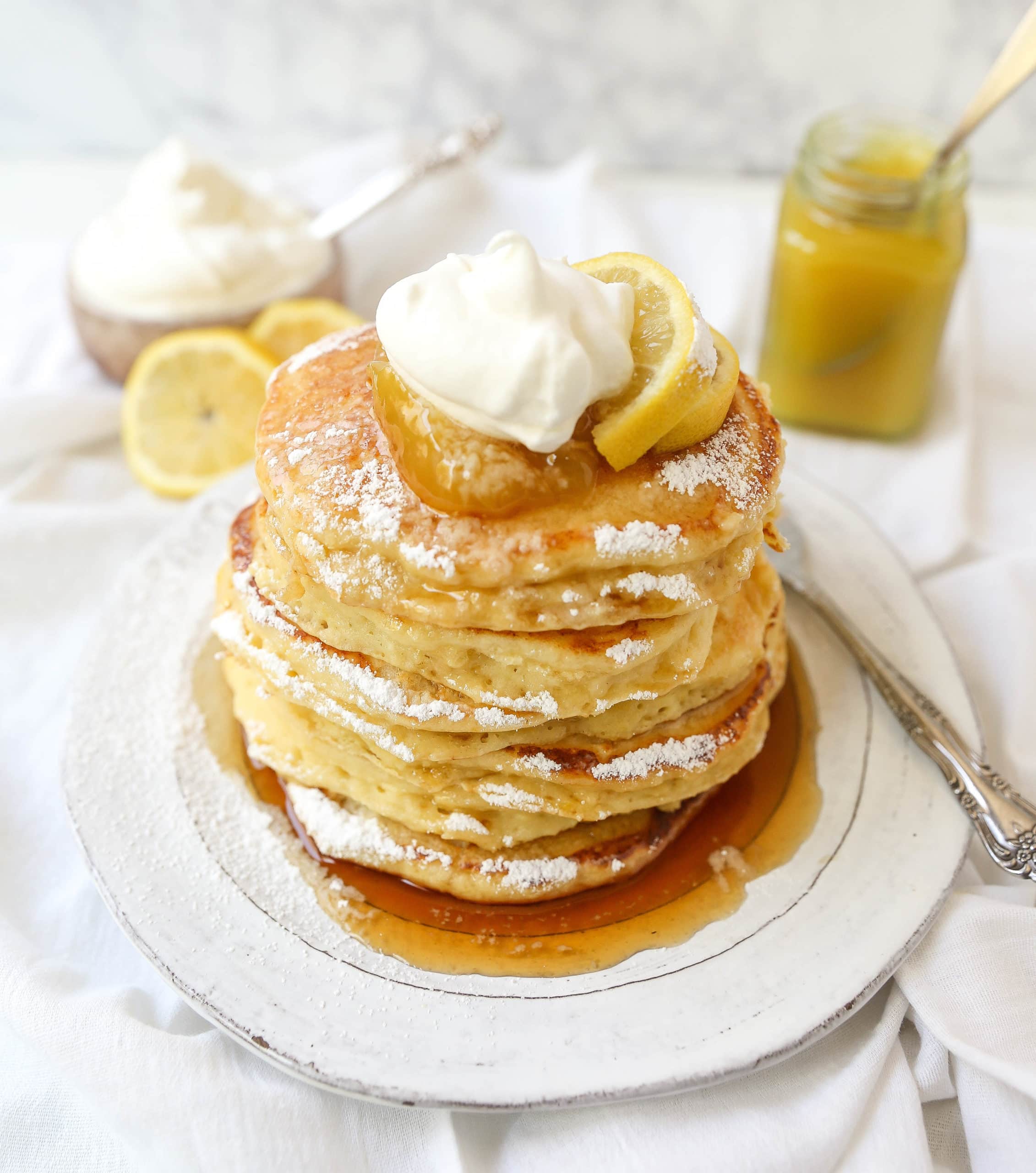 How to make the Best Lemon Ricotta Pancakes:
Start by using whole-milk ricotta cheese. It is creamier and less watery so I prefer it. If you prefer, you can swap it out with part skim ricotta cheese. Mix the ricotta cheese, buttermilk, eggs, vanilla, sugar, lemon juice, and lemon zest in a bowl. I suggest using fresh lemons and remove the zest before juicing the lemon.
Fold in the flour, baking powder, and salt. Heat a large skillet over medium heat. These need time to cook through so watch the heat carefully and lower if the outsides are browning too fast.
Butter the pan! Butter makes everything better and definitely brings flavor and richness to the pancakes and also creates a golden color.
Sprinkle with powdered sugar. Serve with real maple syrup, lemon curd, and whipped cream.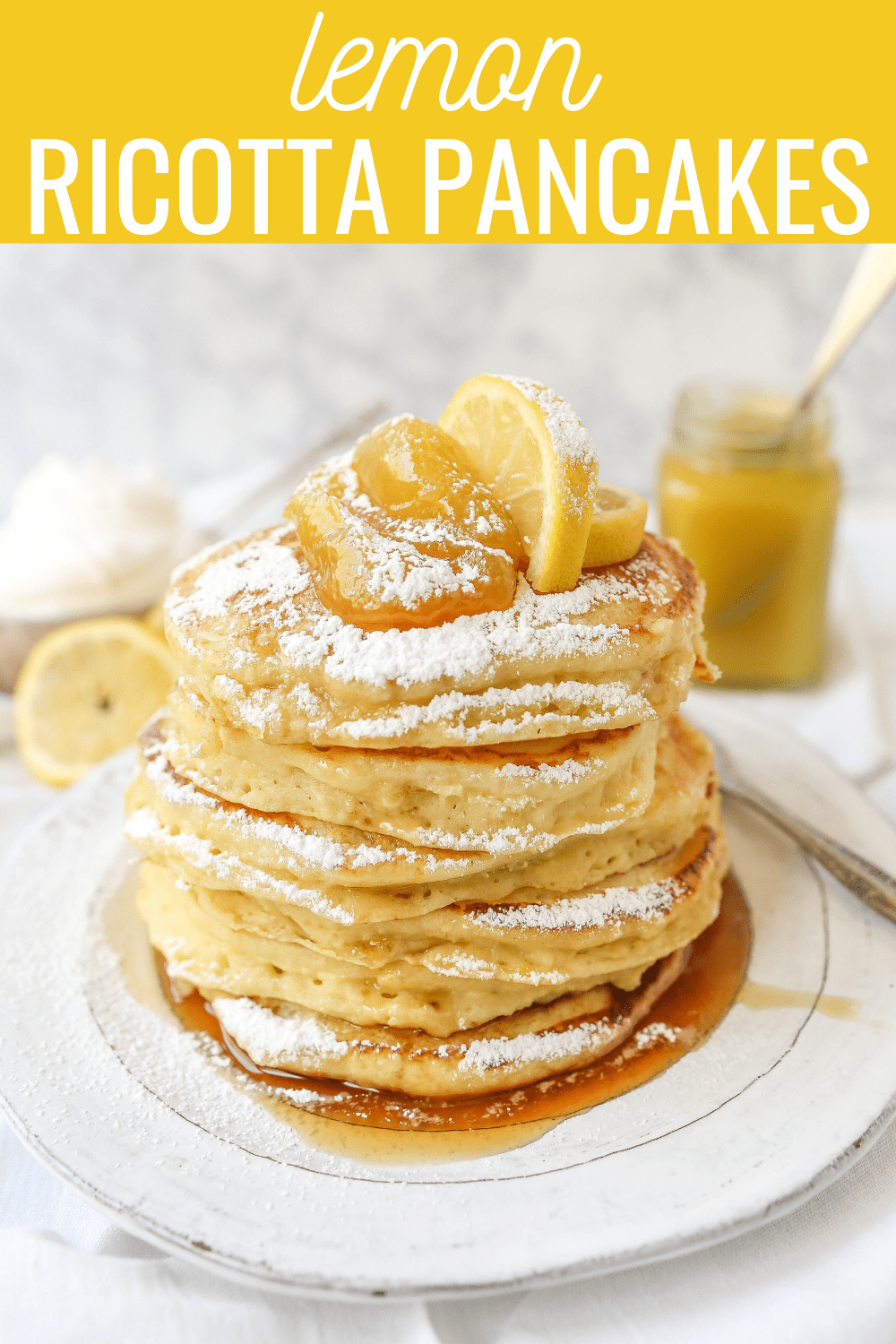 If you love pancakes, check out these other PANCAKE RECIPES:
Goldie's Buttermilk Pancakes
The Best Pancake Recipe
Sweet Cream Ricotta Pancakes
Blueberry Pancakes
A few favorite baking essentials: