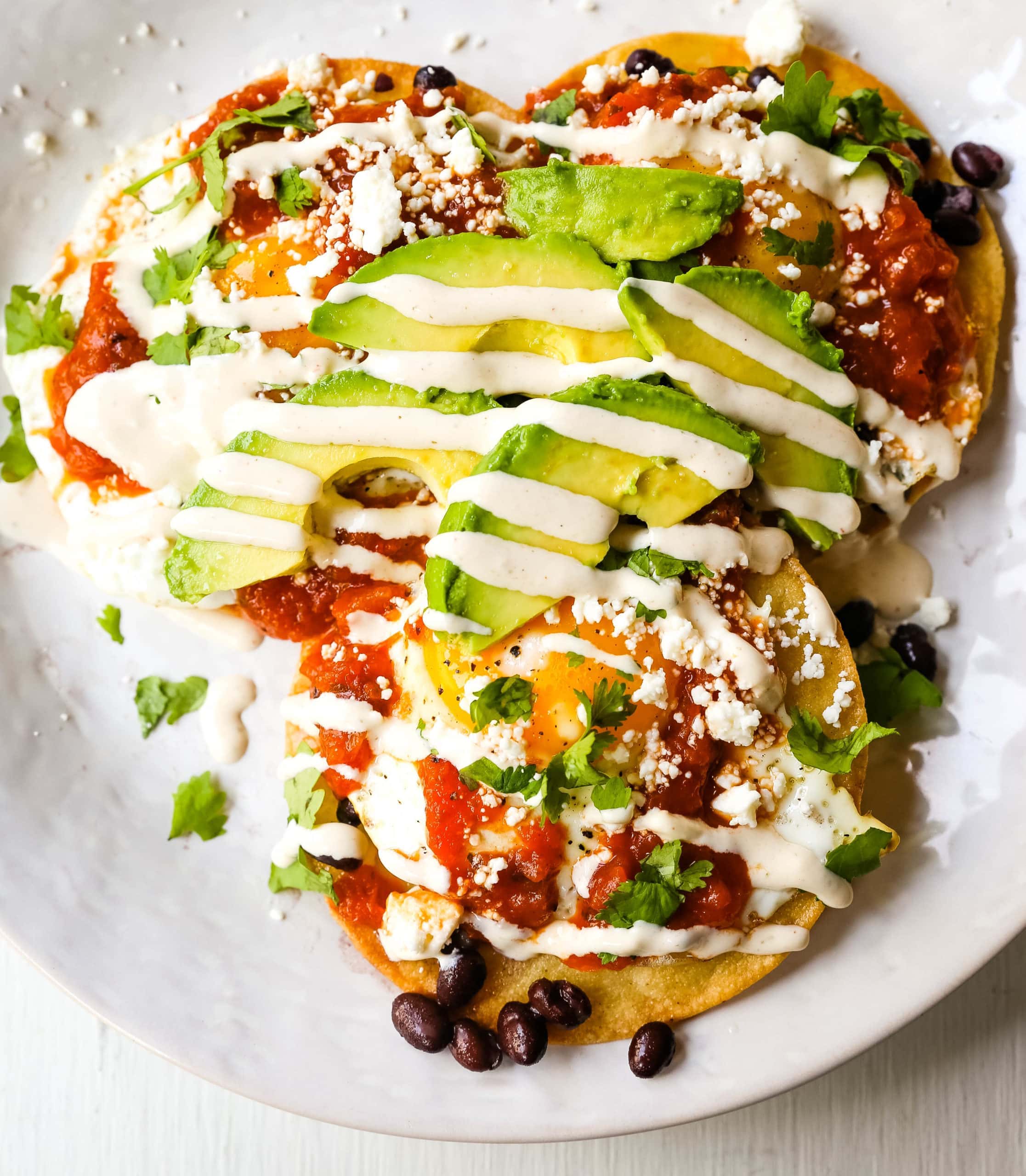 Huevos Rancheros
A traditional Mexican breakfast dish made with fried corn tortillas, fried egg, ranchera salsa, beans, avocado, cheese, and salsa.
I could eat Mexican food every day of my life.
I have a group of girlfriends who love to hit popular breakfast spots whenever we travel together. One of my closest friends loves to order Huevos Rancheros wherever we go. I would always sneak a bite to try the breakfast restaurant's version of huevos rancheros. I started to get smarter and we started splitting it whenever we went out. So I have tried a lot of huevos rancheros in my days!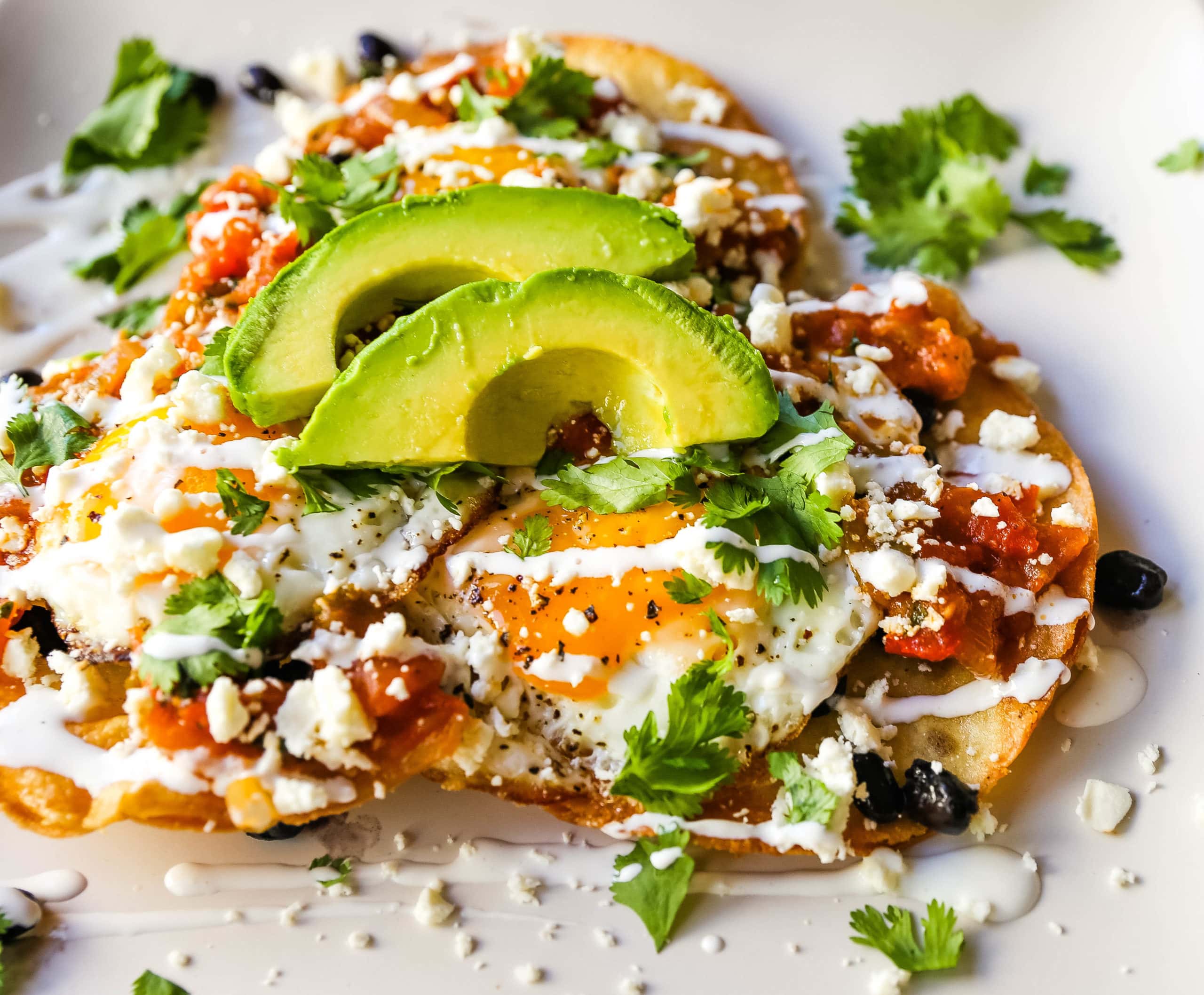 I love the savory and spicy flavors that keep you on your toes. You have the crispy fried tortilla, the rich fried egg, the creamy avocado, the salty cheese, the spicy and smoky salsa, and the fresh cilantro.
It is so quick and easy to whip up huevos rancheros because it is just layering ingredients. You can make a ranchera salsa from scratch or buy one from the grocery store. You can even use your favorite type of medium salsa or hot sauce. The beauty of huevos rancheros is that you can be so creative! I used the Private Selection Ranchera salsa from my local Fry's grocery store.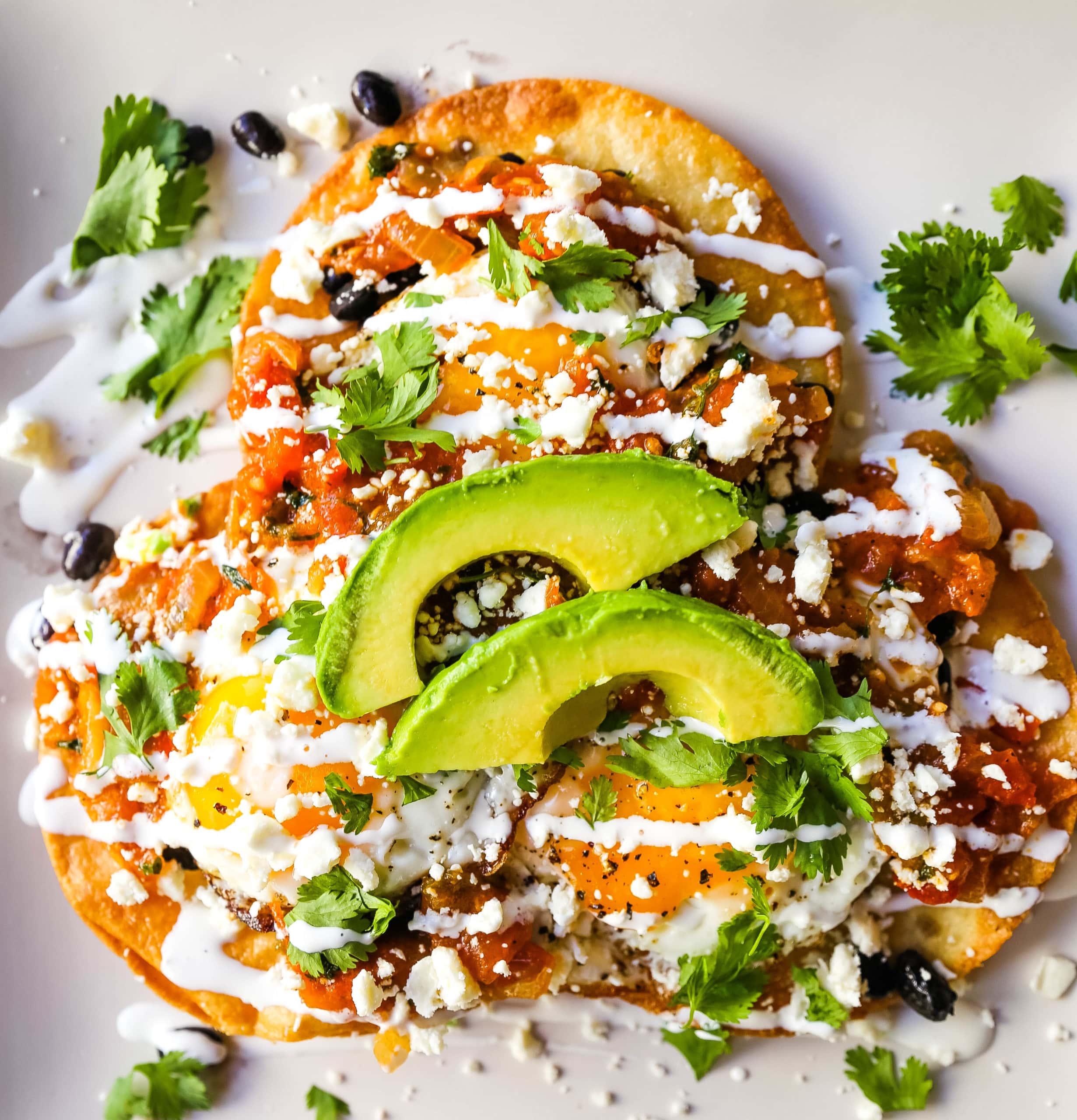 How to make Huevos Rancheros:
Start by heating a skillet over medium-high heat. Add oil and allow the oil to heat up. You can use any type of oil -- canola, vegetable, etc. Using tongs, carefully add each corn tortilla to the oil and fry for 2-3 minutes per side. This will depend on how hot the oil is so watch carefully. Have a paper-towel-lined plate ready to go to soak up any excess grease.
After the tortillas have all been crisped, you can use the remaining oil in the pan to cook the eggs in. If there is a lot of oil, I suggest draining most of it and just leaving a thin amount to cook the eggs. Crack the eggs into the oil and allow to cook until the egg whites are completely cooked through and the yolk is still runny. Sprinkle salt and pepper all over the eggs.
Sprinkle or spread your favorite beans all over the tortilla. You can use black beans, pinto beans, or refried beans. I like to warm my beans ahead of time. You can also add some green chilies or canned chipotle chilies to the beans to add some flavor and spice.
Top with a fried egg and then place dollops of ranchera salsa all over the eggs. Sprinkle with cheese, fresh avocado slices, and cilantro. You can even drizzle on some Mexican crema for some extra creaminess. You can use Mexican cotija cheese or substitute feta cheese if you have that on hand. You can even use Monterey Jack or Pepper Jack cheese.