This Hummingbird Cake is a classic Southern dessert. This moist cake is made with pineapple, bananas, pecans, and frosted with a sweet cream cheese frosting.
Even though we live in the desert of sunny Arizona, we have traveled across the country many times to visit the South. I tell my husband that I am a Southern gal at heart living in Arizona. We love to visit Charleston, Savannah, Hilton Head, and more. One year we spent a hot 4th of July in Savannah Georgia. I wanted to take in all of the food and culture so we ate a fair share of fried green tomatoes, pimento cheese dip, red velvet cake, and hummingbird cake. There's just something so charming about the South -- the warm, friendly people, the comforting food, and the beautiful architecture.
After eating Hummingbird Cake at a bakery in Savannah, I wanted to recreate this famous Southern cake at home. A hummingbird cake is a moist cake is a traditional cake but the additional ingredients are what set it apart from the rest. Ripe bananas, chopped pineapple, and crunchy pecans make it extra special. The sweet cream cheese frosting is what makes it all come together.
This Hummingbird Cake is perfect for your Easter or Spring celebration.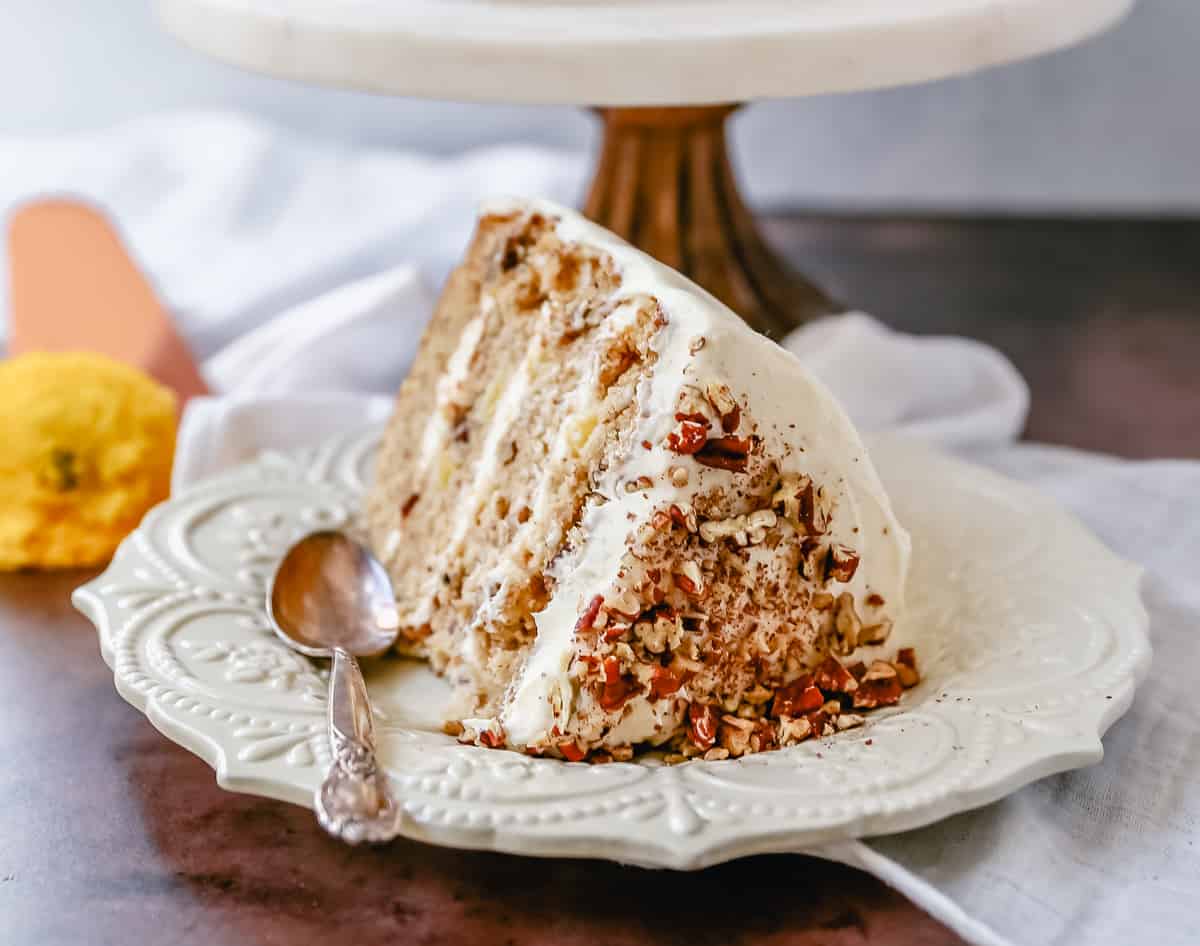 What ingredients are in Hummingbird Cake:
Oil
Sugar
Brown Sugar
Eggs
Vanilla
Sour Cream
Mashed Banana
Pineapple
Pecans
Flour
Baking Soda
Salt
Butter
Cream Cheese
Powdered Sugar
Vanilla Bean Paste
This easy Hummingbird Cake recipe is super moist and it stays moist for days! If you want to keep it extra moist, I suggest brushing on a simple syrup (water and sugar cooked until syrupy). This adds some extra sweetness to the hummingbird cake as well.
How to make the Best Hummingbird Cake Recipe:
Start by mixing together the oil, sugar, brown sugar, eggs, and vanilla. Fold in full-fat sour cream. Add mashed banana. I suggest using ripe bananas with a few brown spots on the peel. The riper the banana, the more natural sugars are present. If you use a banana with some green on the peel, this cake will not be as sweet.
Choose fresh or canned pineapple. You can cut up fresh pineapple or use canned pineapple chunks. Just make sure you drain the canned pineapple so there isn't too much liquid in the cake.
For a taller cake, I suggest using 8-inch cake pans. You can also use 9-inch cake pans but it will be a wider cake and not as tall. My favorite cake pans are listed below.
Bake just until baked through. You can test the cake doneness by placing a cake tester or toothpick into the center of the cake. Remember the cake will continue to cook and set up for a few minutes after being removed from the oven.
Frost with sweet cream cheese frosting. Make sure the cream cheese is at room temperature so that it incorporates well into the butter.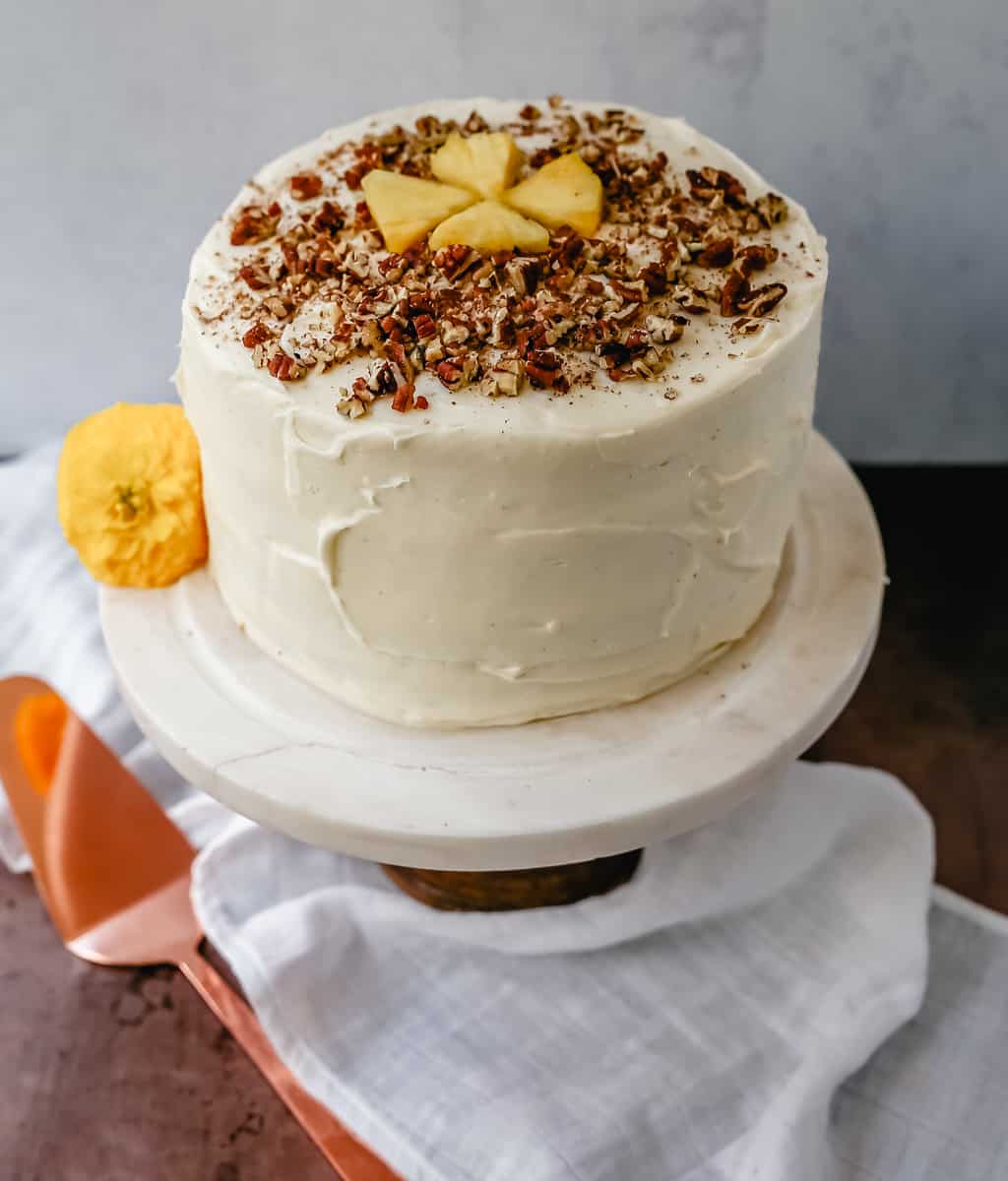 What baking tools are suggested for baking:
Classic Cake Recipes: