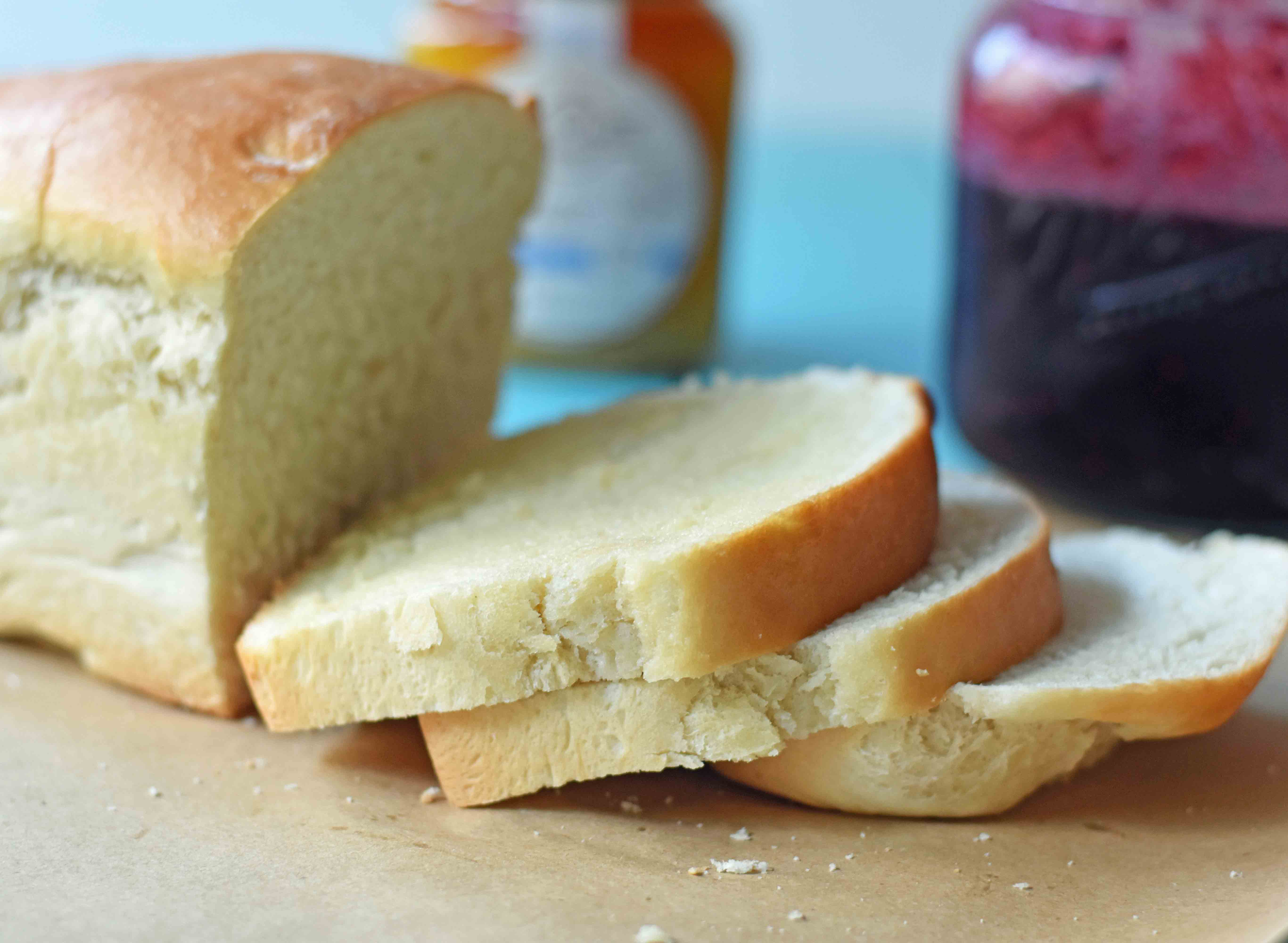 Miracle One Hour White Bread is a homemade, made-from-scratch bread recipe made in one hour.
There's nothing quite like homemade baked bread. I recently discovered that making homemade bread doesn't have to be a long, time-consuming process. It can actually be easy! You can actually make delicious homemade bread in no time at all. It is a miracle!
I told you about my darling friend, Stephanie's daughter, Hayley, who is quite the cook like her Mom.  She put together a cookbook of her family recipes and this is one of them. I wondered if you could truly make bread in less than one hour and was convinced after trying this recipe. I love that my kids can even make this bread and use it for their lunches at school.
I am sharing tips and tricks on how you can make homemade bread at home in 60 minutes.  You are going to impress some people big time!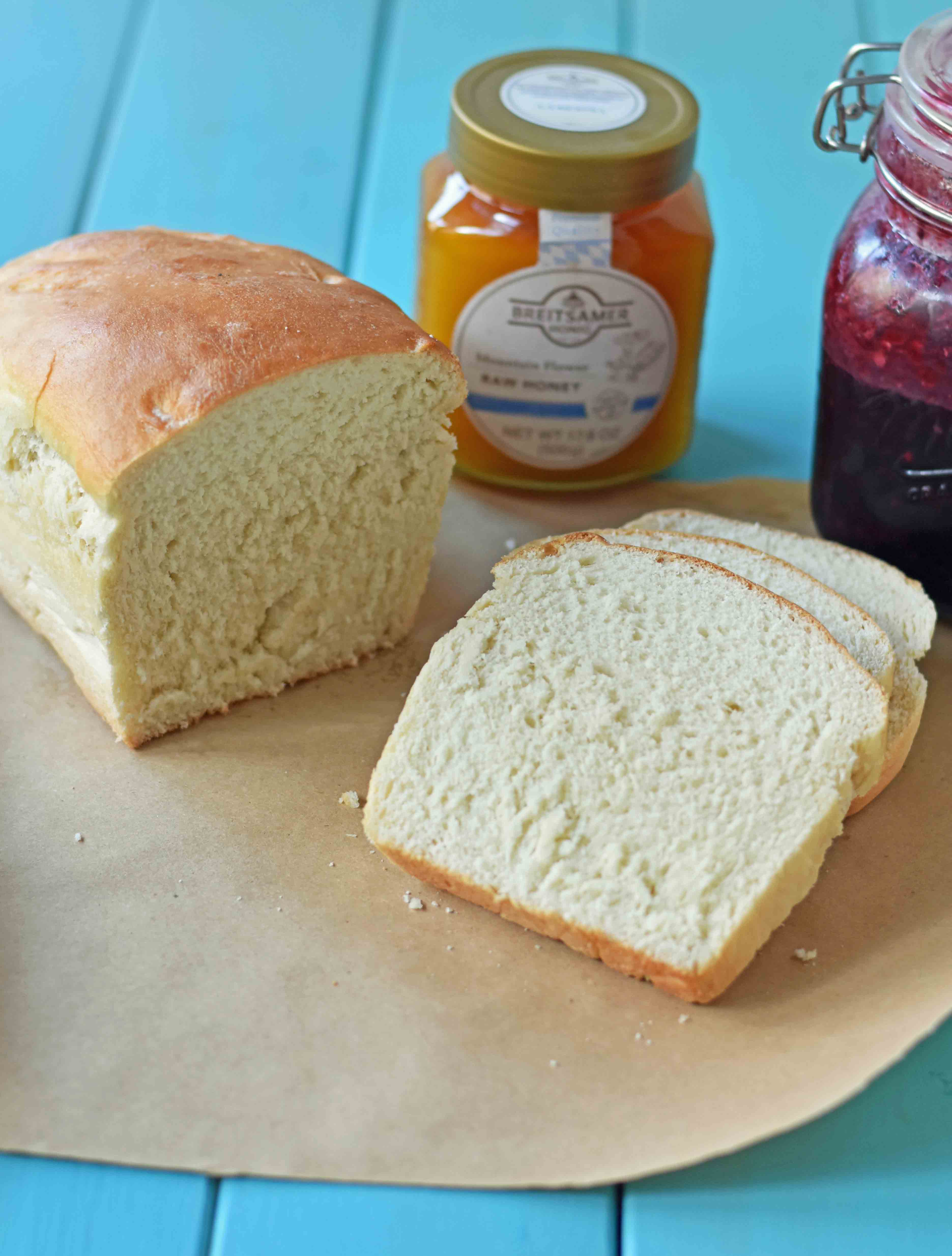 Tips for making Miracle One Hour Homemade White Bread:
 Let your YEAST PROOF.  The key is to use very warm water (about 110 degrees). Adding sugar to the yeast helps it proof even faster. Let the yeast proof for at least 5 minutes. Remember to always use fresh yeast. You will know the yeast is working when it starts to form a creamy foam on the surface.

Use BREAD FLOUR.

 

Bread Flour has a higher gluten and protein content so it will create a chewier and allows the bread to rise even higher.

Use a STAND MIXER. This bread recipe is easiest with a stand mixer such as a Bosch mixer. You can find a good deal on a Bosch mixer, by clicking HERE. This is a huge time saver as you knead the bread for 5 minutes in the mixer. It saves you from doing it yourself! If you don't own a stand mixer, you can knead the bread dough by hand.

Let RISE in a WARM PLACE.

 This expedites the rising process. If you live in a very cold climate, you can always set the oven to about 200 degrees and let the bread rise for approximately 20 minutes or until double in size.

Here are my favorite loaf pans

.
BAKE until GOLDEN BROWN. Heat the oven to 350 degrees and bake until golden on the outside. Remove from oven and spread butter over top of loaves to give moisture and shine.
* Once you remove the hot homemade bread from the oven, remove from pans and spread with butter and jam.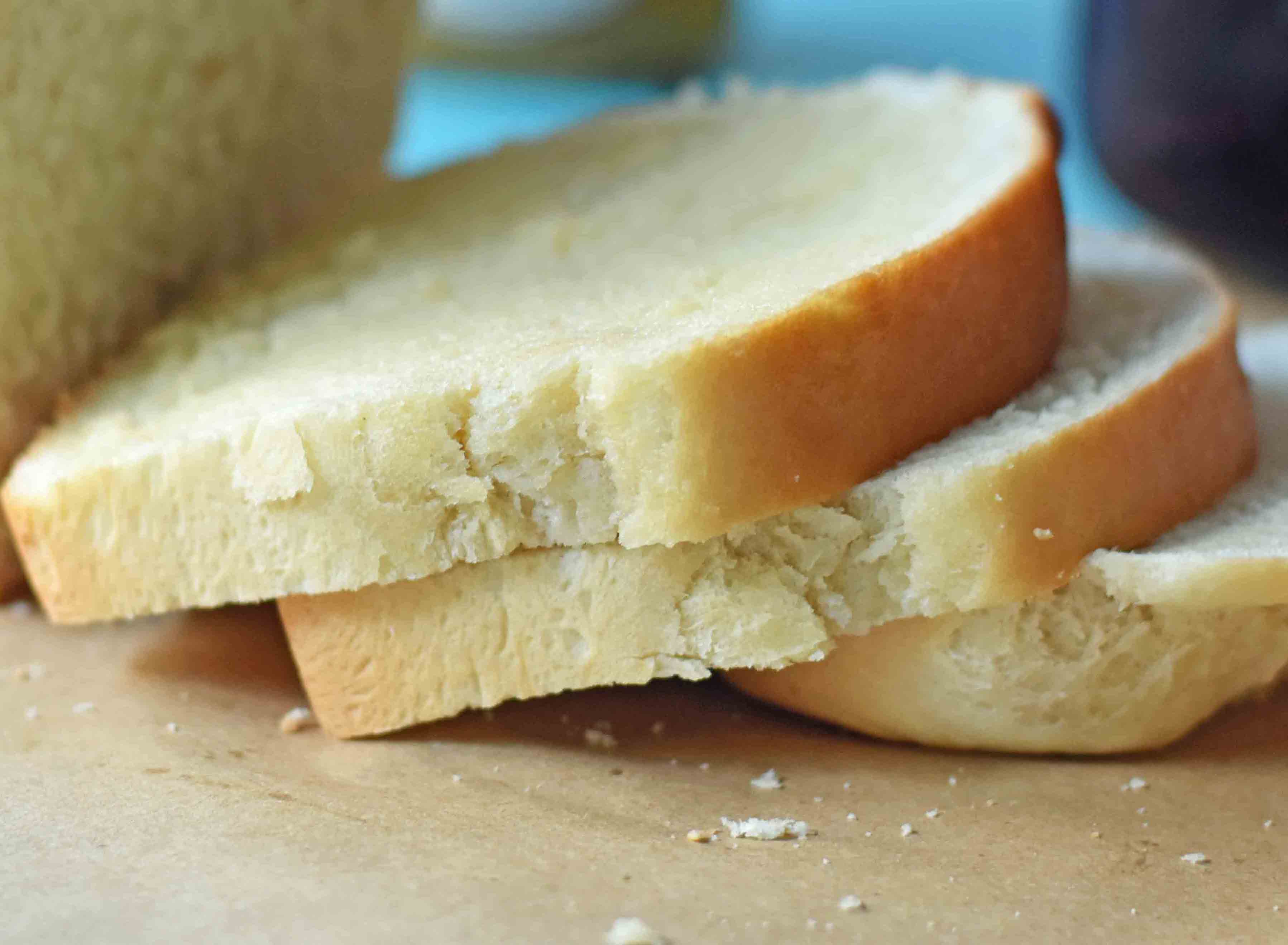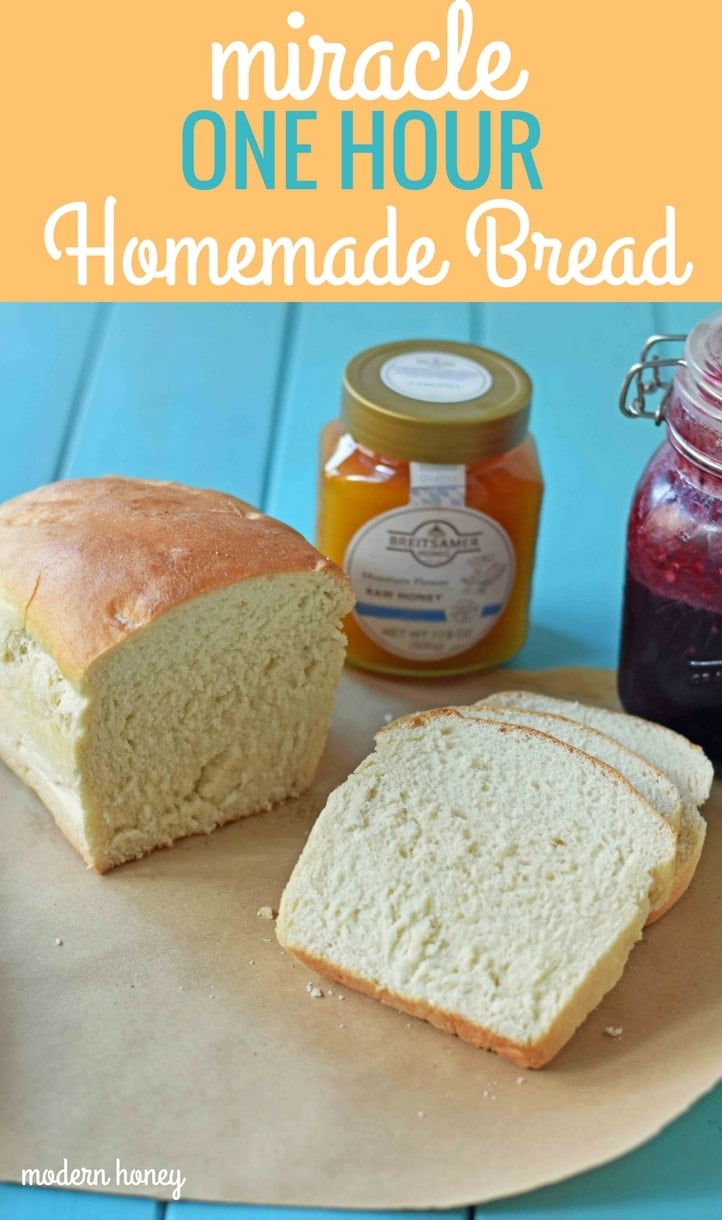 If you are looking for an easy Whole Wheat Bread recipe, click HERE for the recipe.
If you are looking for Quick and Easy French Bread, click HERE for the recipe.
If you are looking for Hayley's Famous Cinnamon Rolls, click HERE for the recipe.
I hope you love this homemade white bread recipe! Happy Baking, my friends!