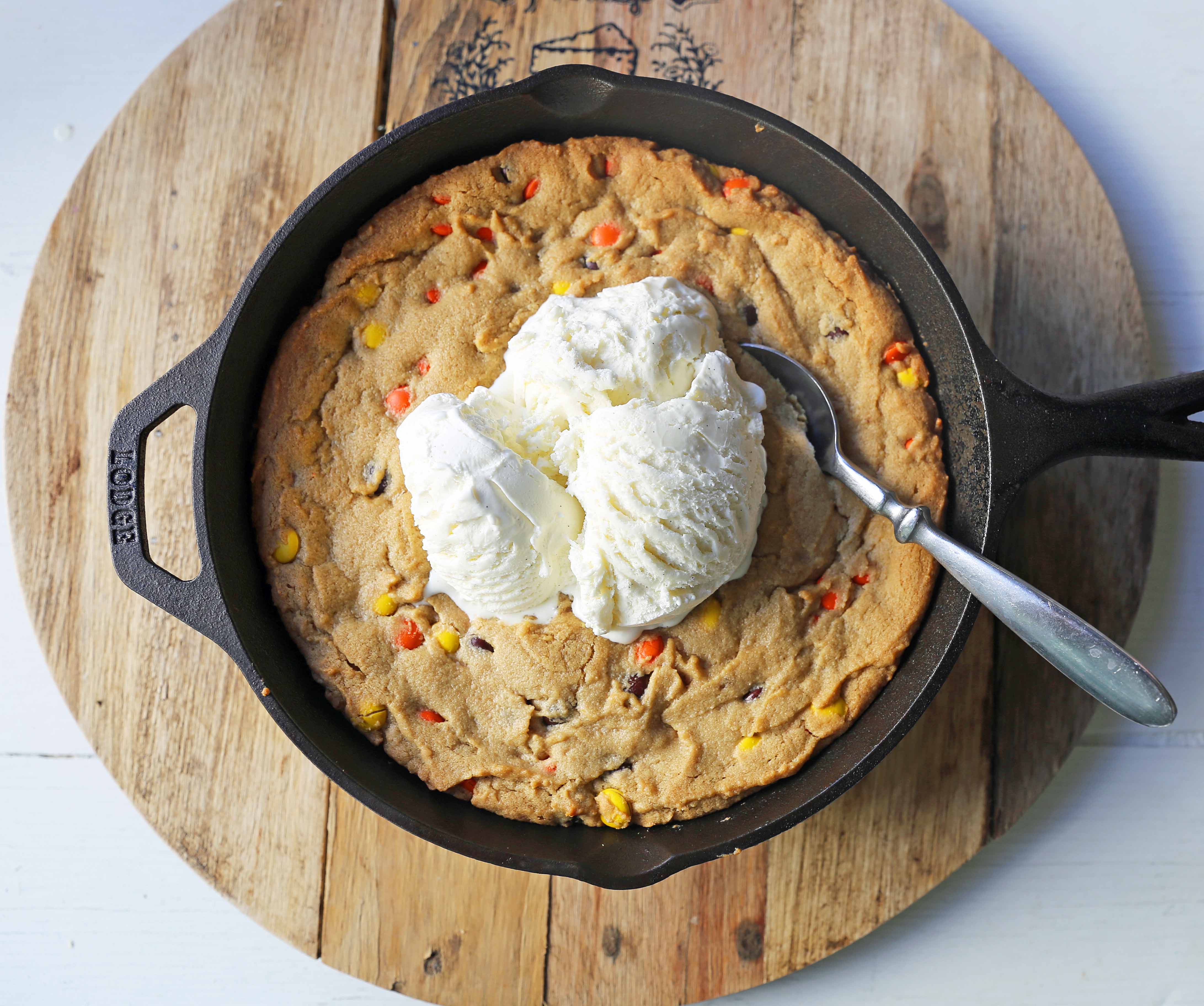 Peanut Butter Skillet Cookie
Homemade peanut butter cookie dough with Reeses Pieces baked until ooey gooey and topped with vanilla ice cream and hot fudge
Calling all peanut butter lovers! I am a huge fan of skillet cookies (click here for my favorite chocolate chip skillet cookie recipe) so it was time to create a peanut butter pizookie recipe! If you love peanut butter, you will go crazy for this peanut butter cookie baked in a cast iron skillet. It is downright heavenly!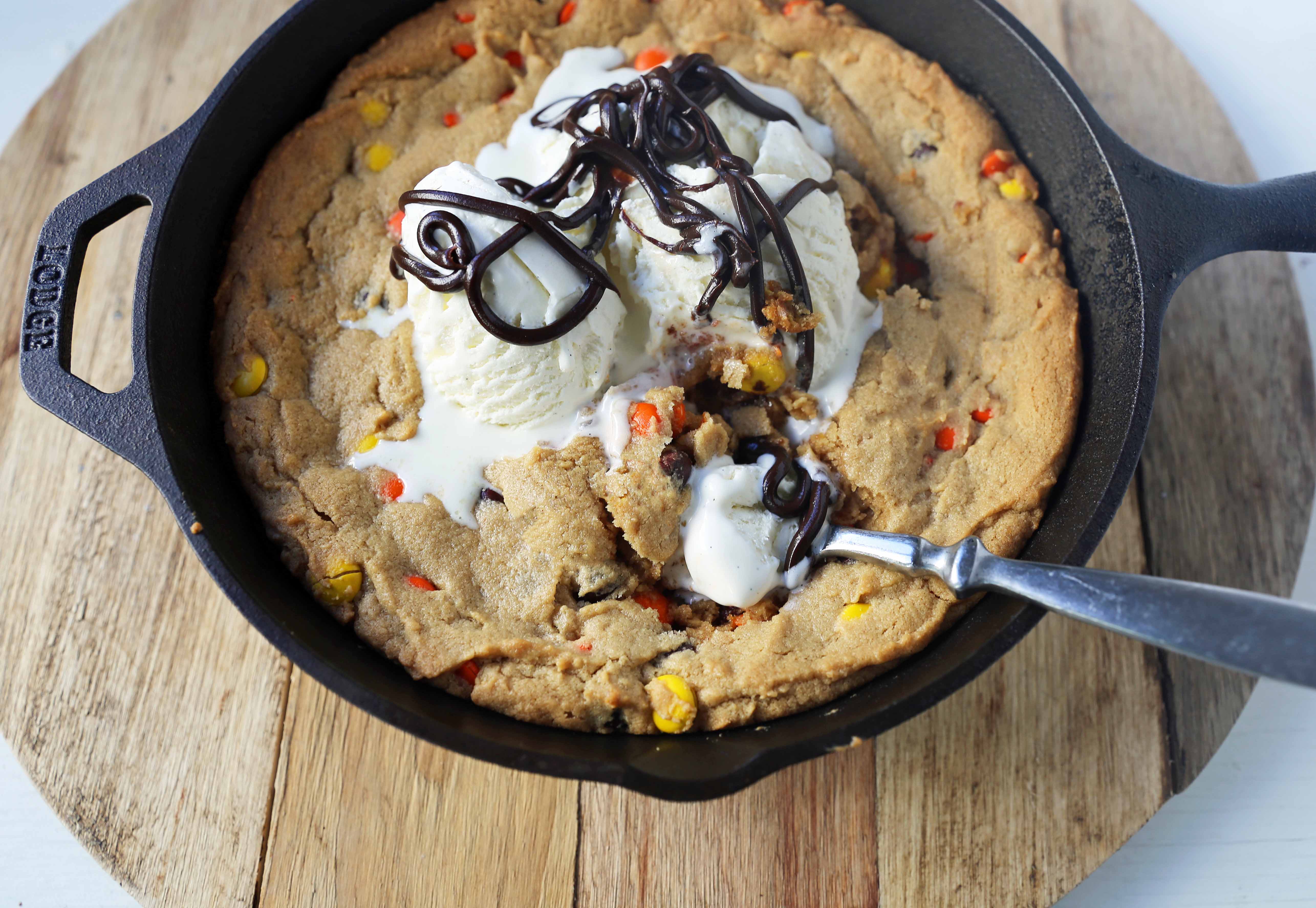 This is a deep dish peanut butter cookie baked until ooey and gooey with Reeses Pieces and Peanut Butter cups.  If you want to go crazy, add chocolate syrup, ice cream, and peanut butter cups. Vanilla ice cream is an absolute must!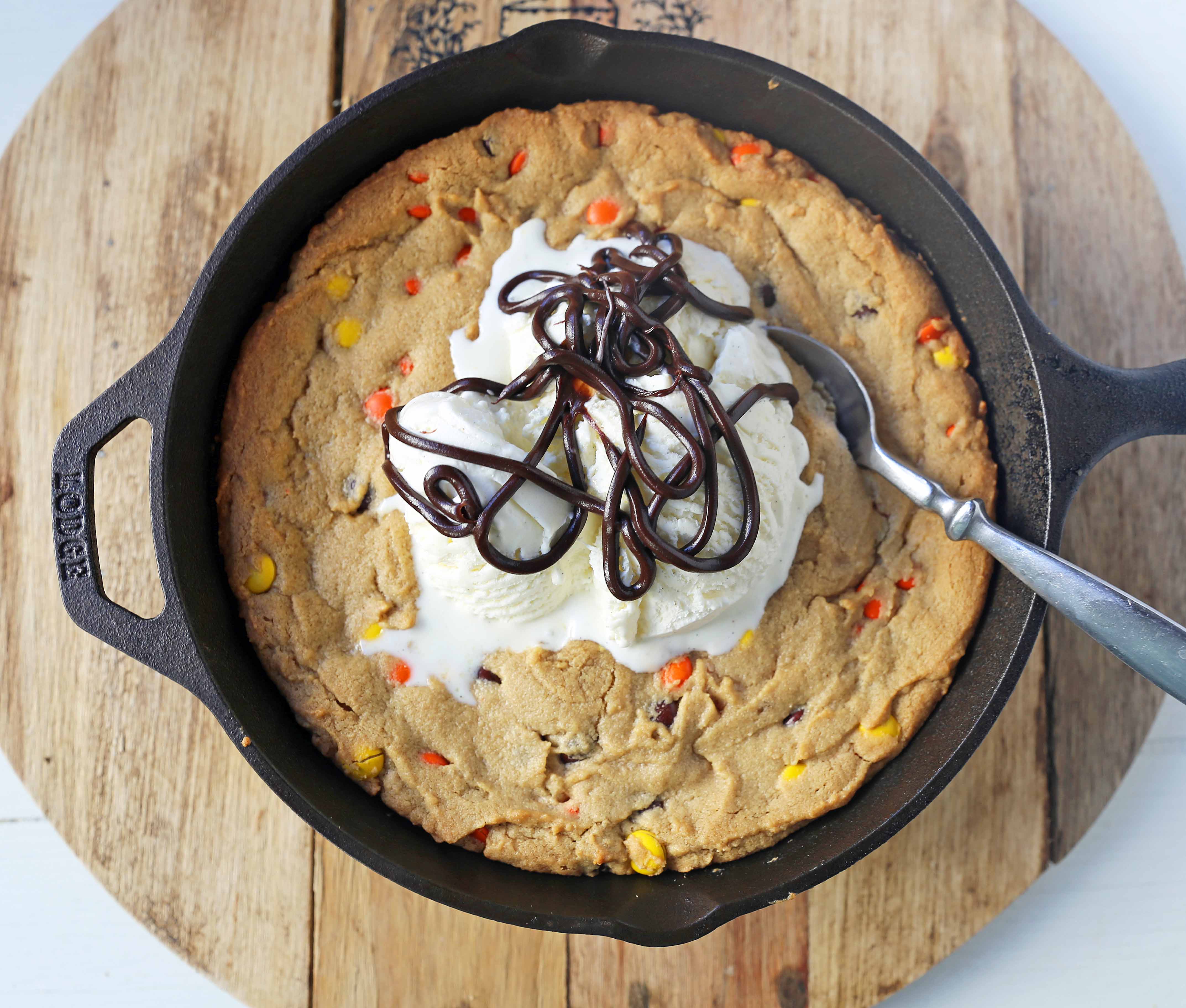 It all starts with homemade peanut butter cookie dough and Reeses Pieces are added for some extra peanut butter flavor. The cookie dough is pressed into a cast iron skillet and baked until just barely underdone. It is topped with vanilla bean ice cream and hot fudge. You can even sprinkle chopped up Reeses peanut butter cups for extra pb flavor.
This is my favorite skillet to use in all of my skillet cookie recipes -- Lodge Cast Iron Skillet.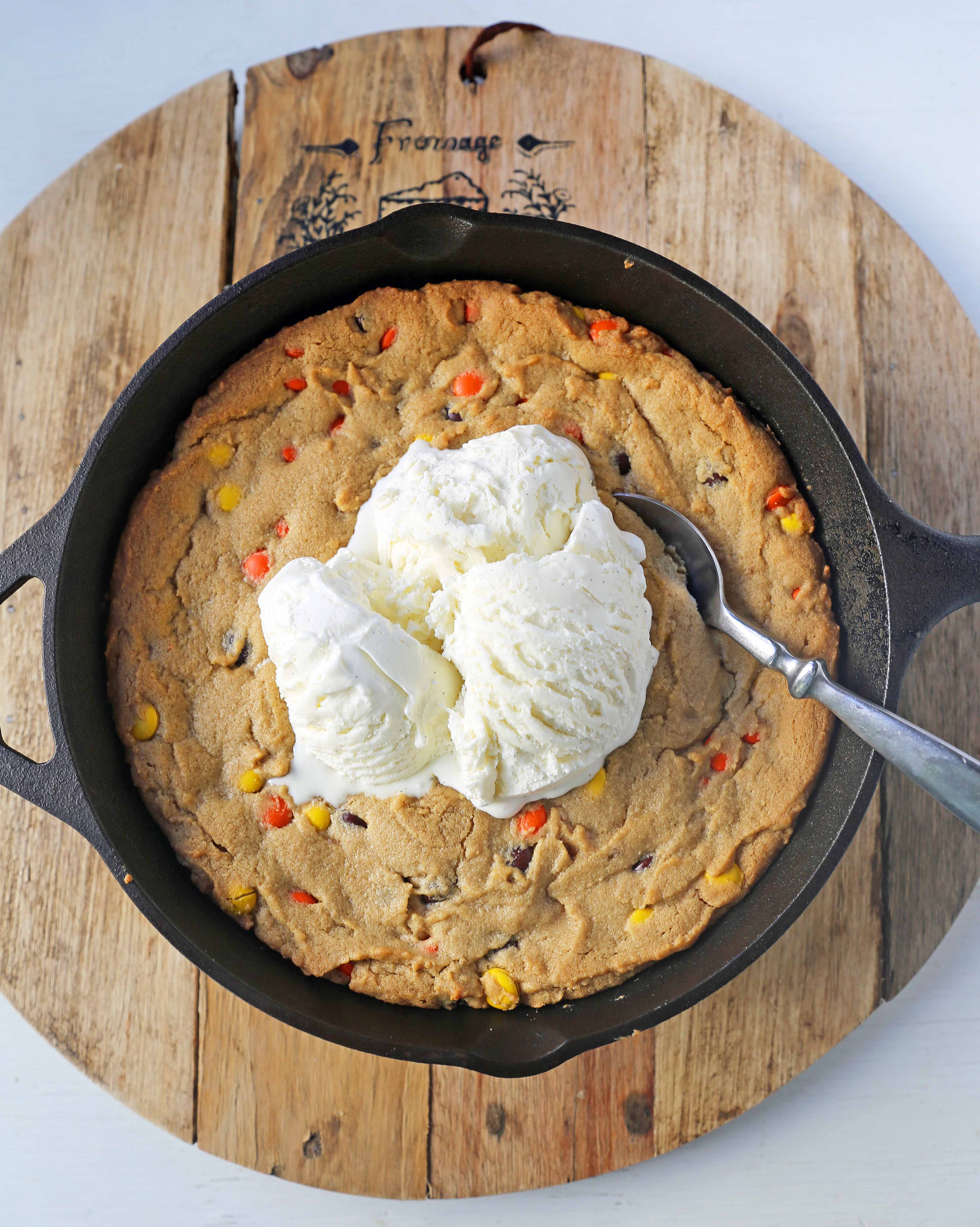 How to make a Peanut Butter Skillet Cookie:
 Cream butter, brown sugar, and sugar for 4 minutes until light and creamy.  This is an important step in order to create a smooth, creamy cookie dough.
Add regular peanut butter. Use regular peanut butter, NOT natural peanut butter. It won't be sweet enough and will create a drier cookie. Use a brand such as Jif or Skippy.
Stir in your favorite peanut butter candies such as Reeses Pieces, Peanut Butter Cups, and even chocolate chips.
Once the cookie dough is done, press into an oven-safe skillet. I use a 12-inch cast iron skillet. If you use a 10-inch skillet, it will be thicker and need to bake for a longer period of time.
Top with vanilla ice cream, hot fudge chocolate sauce, and even peanut butter cups.
I love to hear from you! If you make this recipe, please be sure to leave a comment and give this recipe a rating. Sign up for my newsletter below so you never miss a recipe. Thank you for following along! I truly do have the greatest readers. FOLLOW ME ON:   INSTAGRAM --- FACEBOOK --- PINTEREST