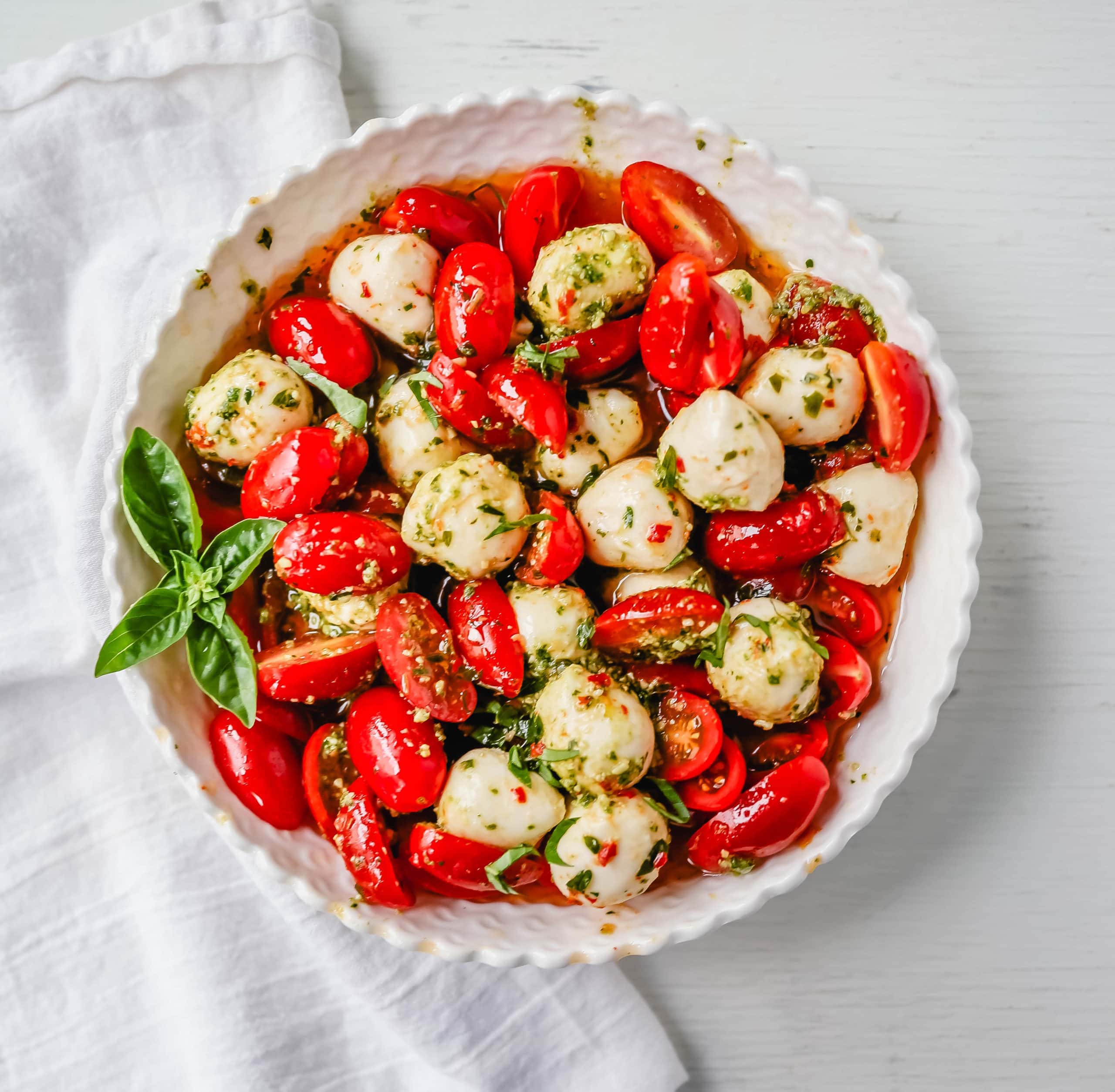 Pesto Caprese Salad
Fresh cherry or grape tomatoes, vibrant pesto sauce, creamy fresh mozzarella balls, extra-virgin olive oil, balsamic glaze, basil, and spices. A perfect summer salad recipe!
We are in the thick of summer and all looking for cool summer recipes that are quick and easy to put together. This is one of my favorite salad recipes to keep in the refrigerator for a quick lunch or a side dish for dinner. This is all about highlighting the freshness of summer -- cherry tomatoes and fresh basil. I have so much basil growing everywhere in my garden so I am trying to get creative with it!
This Pesto Caprese Salad is made with fresh grape or cherry tomatoes, fresh mozzarella balls, pesto sauce, extra-virgin olive oil, fresh basil, balsamic glaze, and salt and pepper. The pesto sauce brings so much freshness from the basil, and nuttiness from the pine nuts, and parmesan cheese. This is the BEST PESTO SAUCE RECIPE!
I love to use creamy fresh mozzarella balls because I can just throw them into the salad bowl, rather than slicing and cutting fresh mozzarella logs into bite-size pieces. You can put this caprese salad together in less than 5 minutes!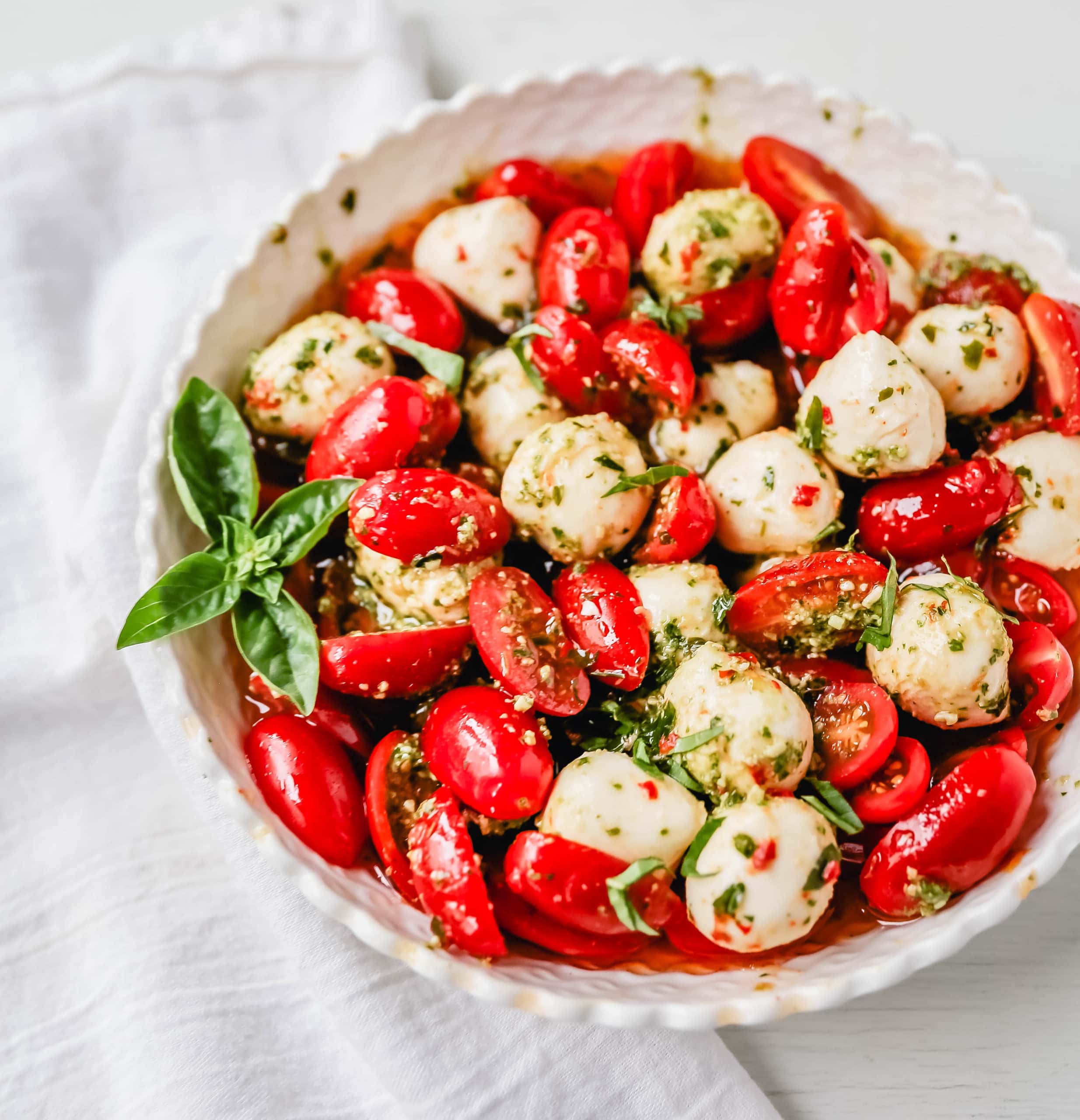 This refrigerates really well and lasts for at least one week in the refrigerator. Sometimes, the oil will solidify slightly so just let it come to room temperature for about 10 minutes and you are good to go!
I always love to add a drizzle of balsamic glaze because of its great flavor payoff. Balsamic glaze is different than balsamic glaze because it has a thicker, syrupy type consistency. It also has a richer flavor. I love to drizzle it on salads!