Red Velvet Crinkle Cookies are a mild chocolate soft chewy cookie covered in powdered sugar. A beautifully festive cookie!
It's Day #3 on my 12 Days of Christmas Cookies! Man alive I love this time of year! I am sharing my festive Red Velvet Crinkle Cookies. If you are a red velvet cake fan, you will love these chewy cookies.
DAY 1: Soft Chewy Sugar Cookies
DAY 2: Cranberry Orange White Chocolate Cookies
Crinkle Cookies are known for their chewy centers, crispy edges, and rolled in powdered sugar. These Red Velvet Crinkle Cookies are a stunning holiday Christmas cookie. I found this recipe in a brand new cookbook named Holiday Cookies and had to adapt it slightly and share with you!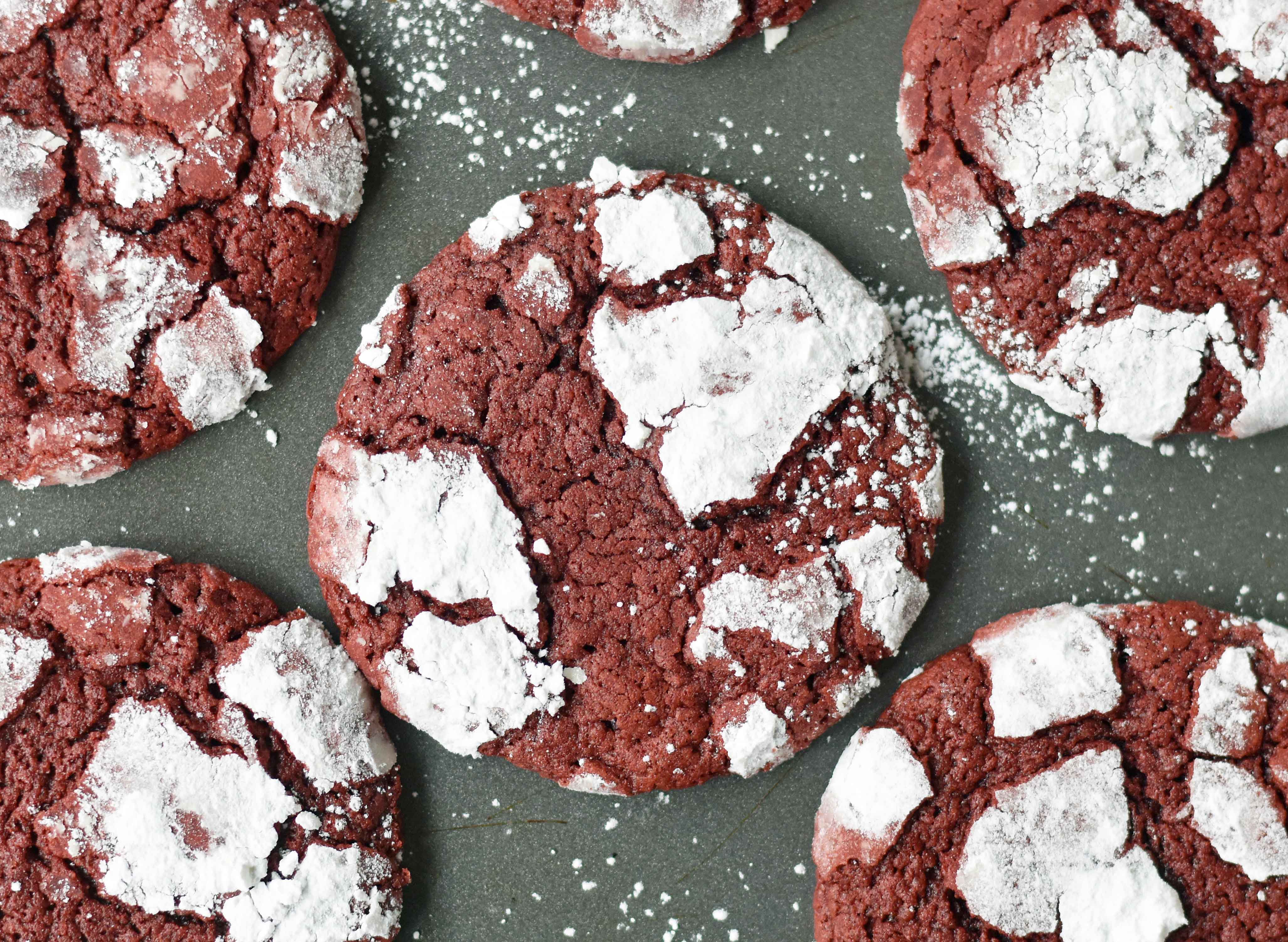 How do you make Red Velvet Crinkle Cookies?
It all starts with melted chocolate. Melt the semisweet chocolate in a double boiler or in a microwave at 50% power for about 1 minute.
Cream butter and sugar together until light and fluffy.
Chill cookie dough for at least 30 minutes to one hour. Chilling is an important step as it helps the dough set up.
Roll cookie dough in a shallow dish filled with powdered sugar. Generously coat the balls with powdered sugar, ensuring they are completely covered.
Place on parchment or Silpat lined baking sheets.
Bake until cracks begins to appear on the cookies. Watch them carefully.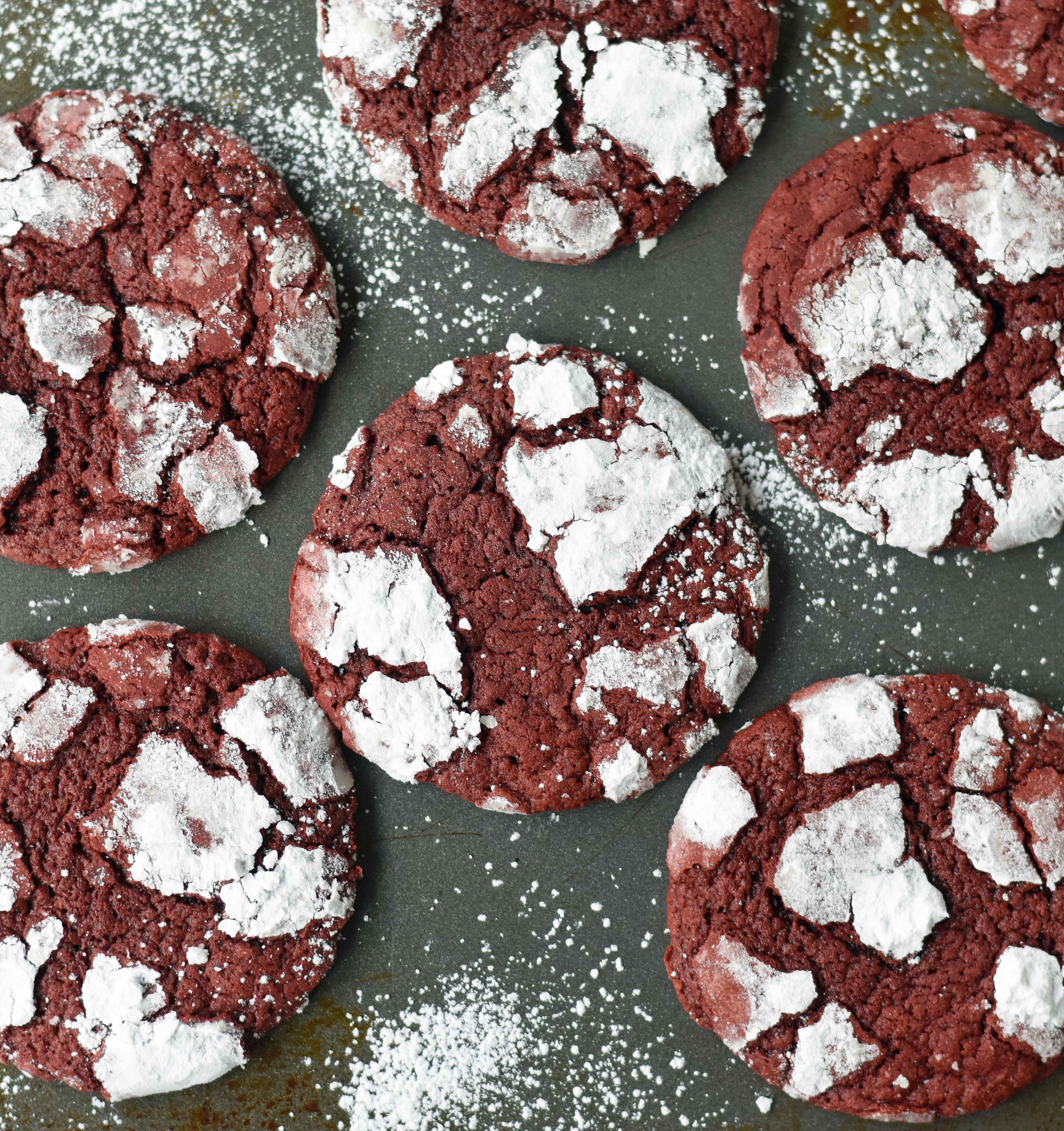 If you love red velvet, you must try my Red Velvet Sugar Cookie Bars with Cream Cheese Frosting. They are a must try!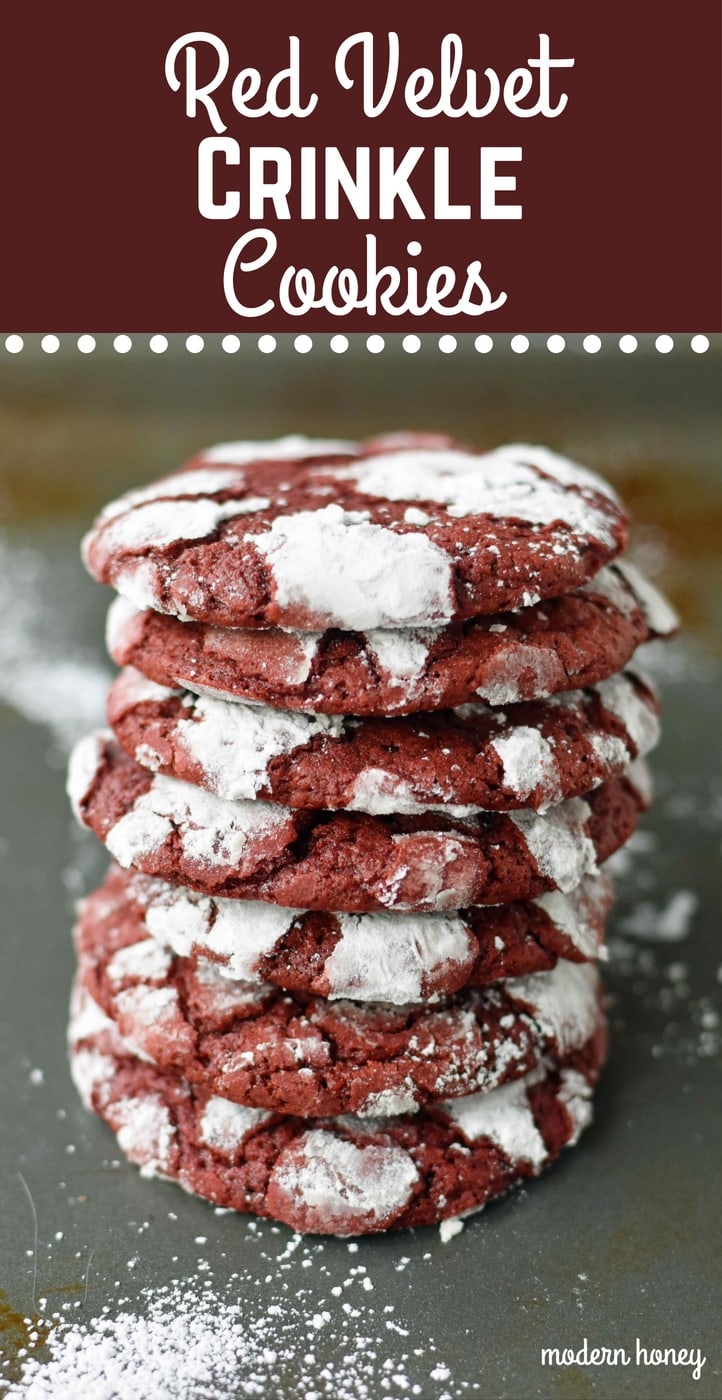 Happy Baking, my friends!