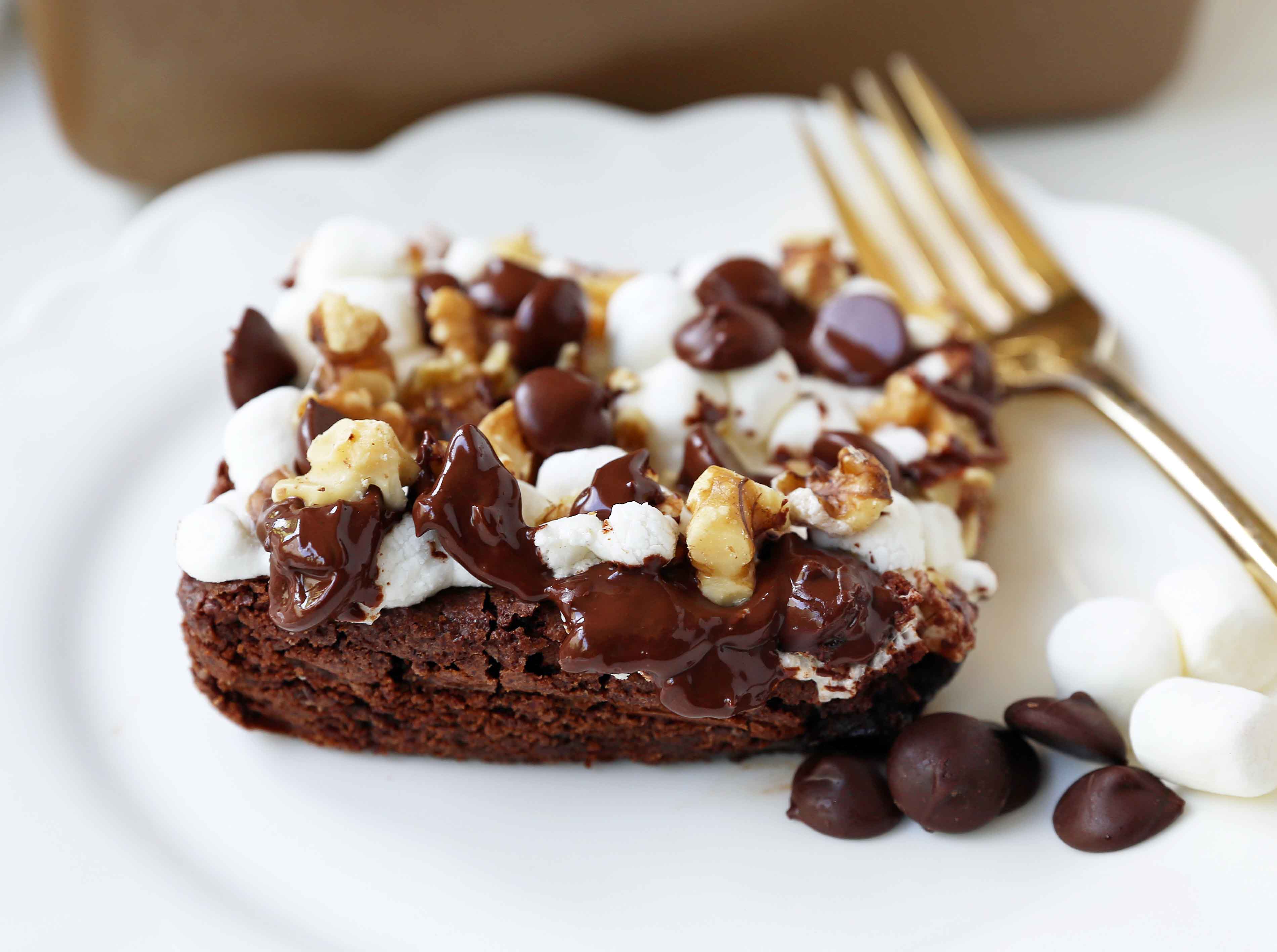 Rocky Road Brownies
Homemade decadent chocolate brownies topped with melted marshmallows, chocolate chips, and walnuts. A classic brownie!
Brownies are my weakness.
Oh and chocolate chip cookies.
By the time afternoon hits, I am on the hunt for one thing and one thing only...CHOCOLATE. It is what gets me through homework, running kids around, and dinnertime.  If I am looking for a baked good that will do the trick, it is a brownie or chocolate chip cookie every single time. Hence, the reason I like to bake almost on the daily.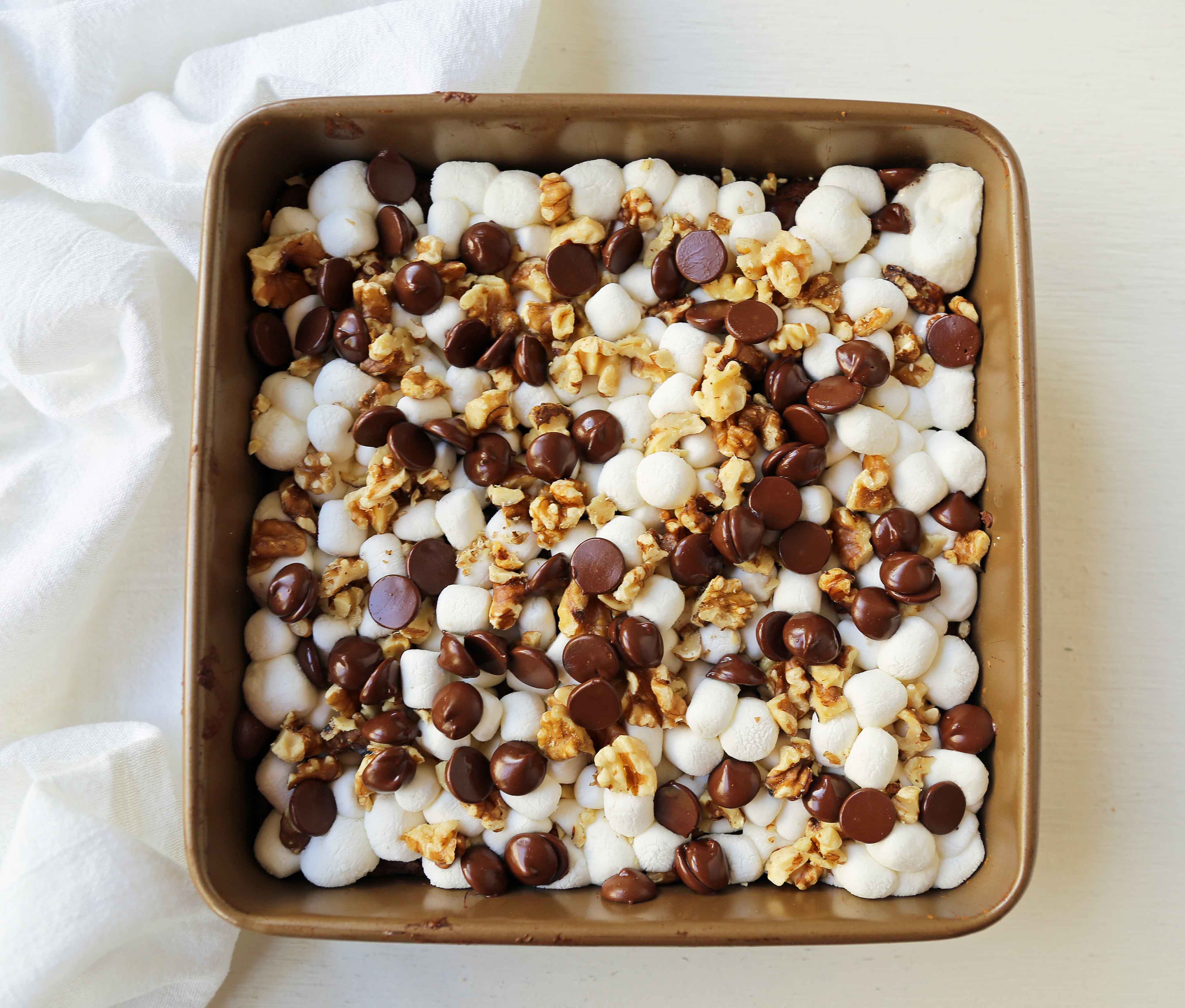 I grew up with a Dad who would buy anything at the store with walnuts in it. If there was a specialty ice cream with walnuts in it, he was hook line and sinker for it.  So I decided to make a brownie just for my Dad.  This recipe is for you, big Daddy!
I am obsessed with my homemade Better than a Boyfriend Brownies recipe! If you haven't tried it, it is legit.  So I decided to make it a little more gourmet by adding marshmallows, chocolate chips, and walnuts. It became the ultimate Rocky Road Brownie.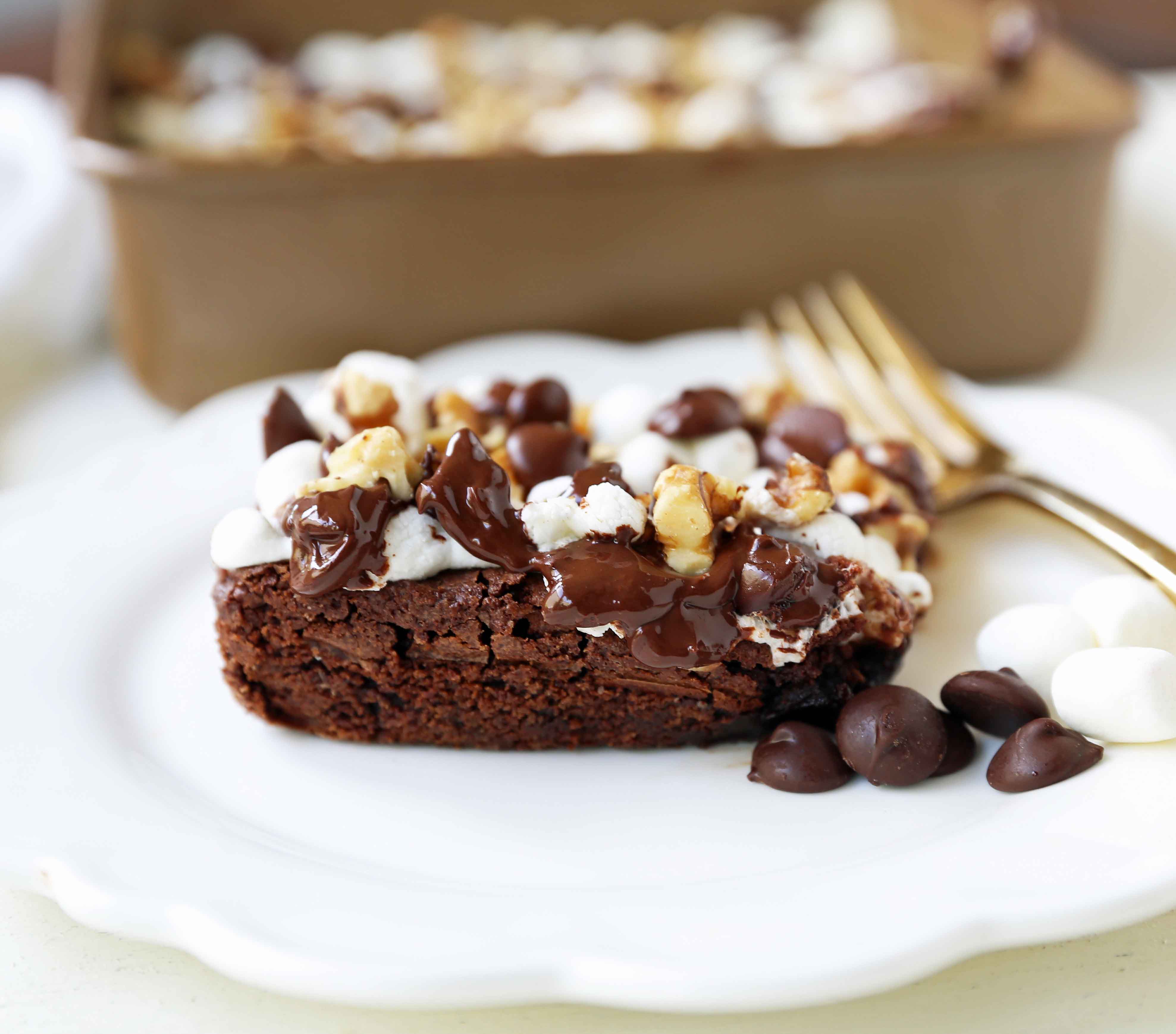 These Rocky Road Brownies start off with a rich, ooey, gooey chocolate brownie. Once the brownies are almost completely baked, sprinkle on mini marshmallows, semi-sweet chocolate chips, and chopped walnuts.  Put them back in the oven to get the marshmallows nice, soft, and a tad melted.  They are downright heavenly!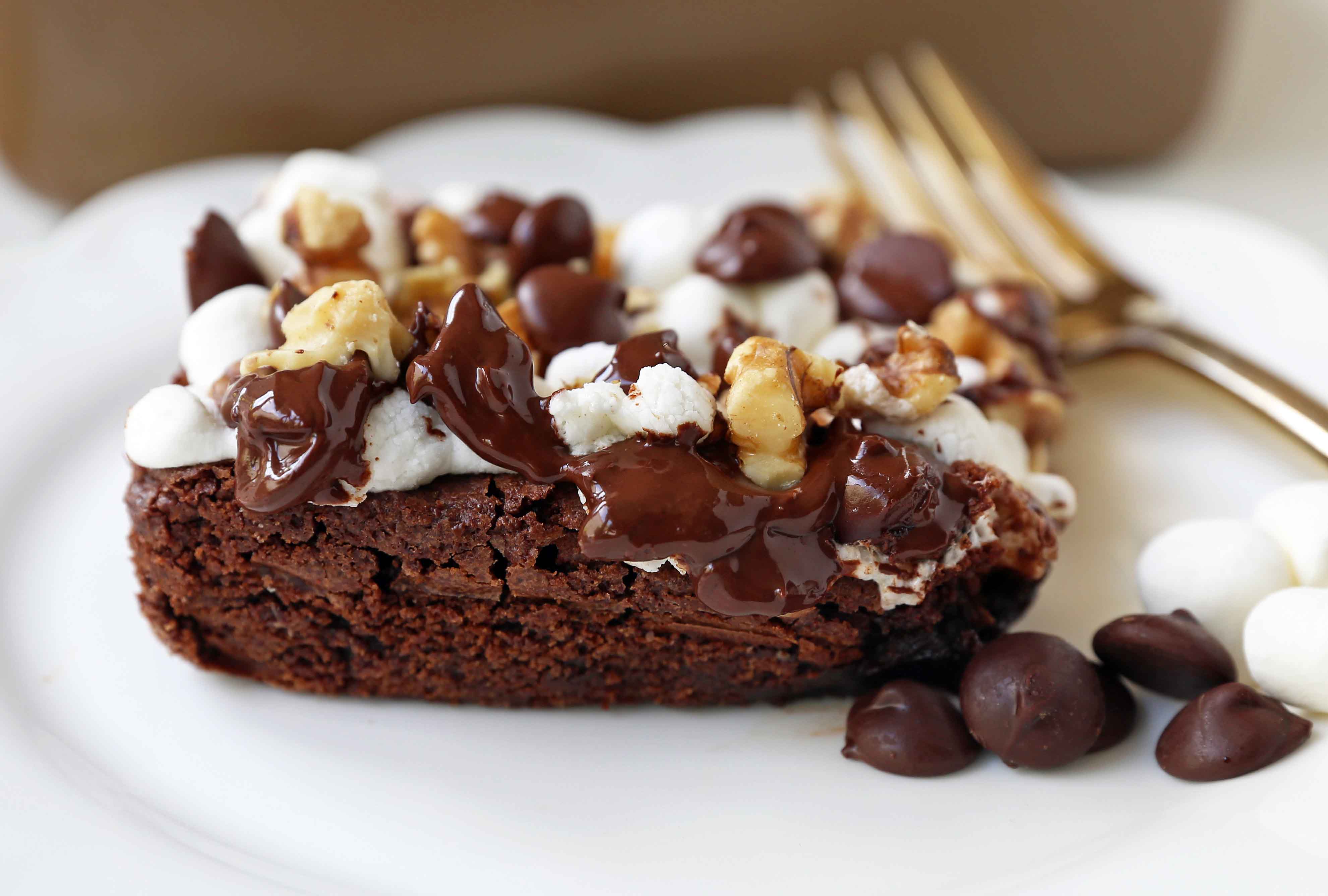 How to make Rocky Road Brownies:
 Start off by making this homemade chocolate brownie recipe. 

These brownies will come out slightly underdone because they will set up as they cool. 

Before the brownies are completely baked through, remove from oven, and sprinkle with mini marshmallows, chocolate chips, and walnuts.  Return the brownies to oven and bake for 5 minutes longer, or until the marshmallows have become soft and started to melt.  You can use any type of chocolate chips -- milk chocolate, semi-sweet, or dark chocolate.
Remove from the oven and let set for 10 minutes before slicing.  I suggest dipping a sharp knife in hot water before slicing.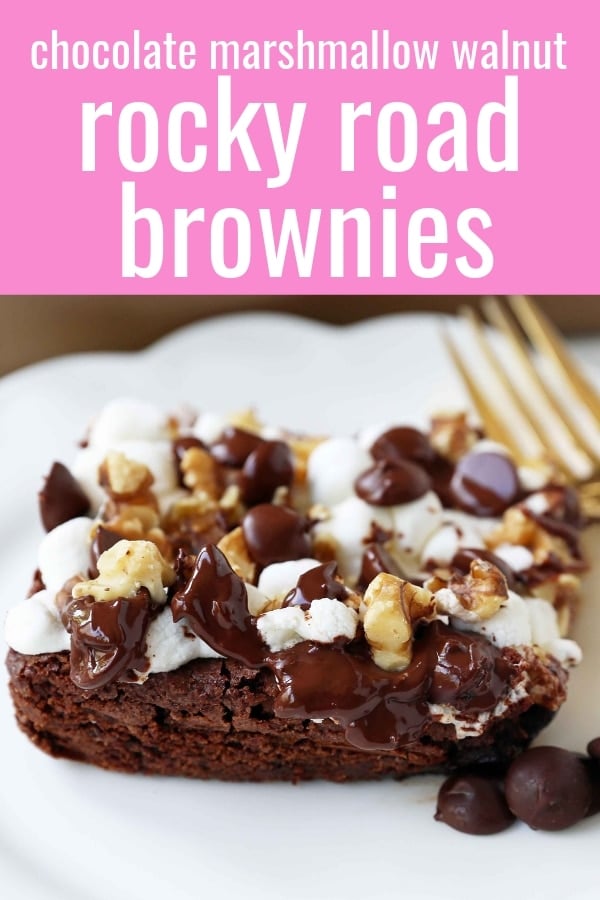 I love to hear from you! If you make this recipe, please be sure to leave a comment and give this recipe a rating. Sign up for my newsletter below so you never miss a recipe. Thank you for following along! I truly do have the greatest readers. FOLLOW ME ON:   INSTAGRAM — FACEBOOK— PINTEREST