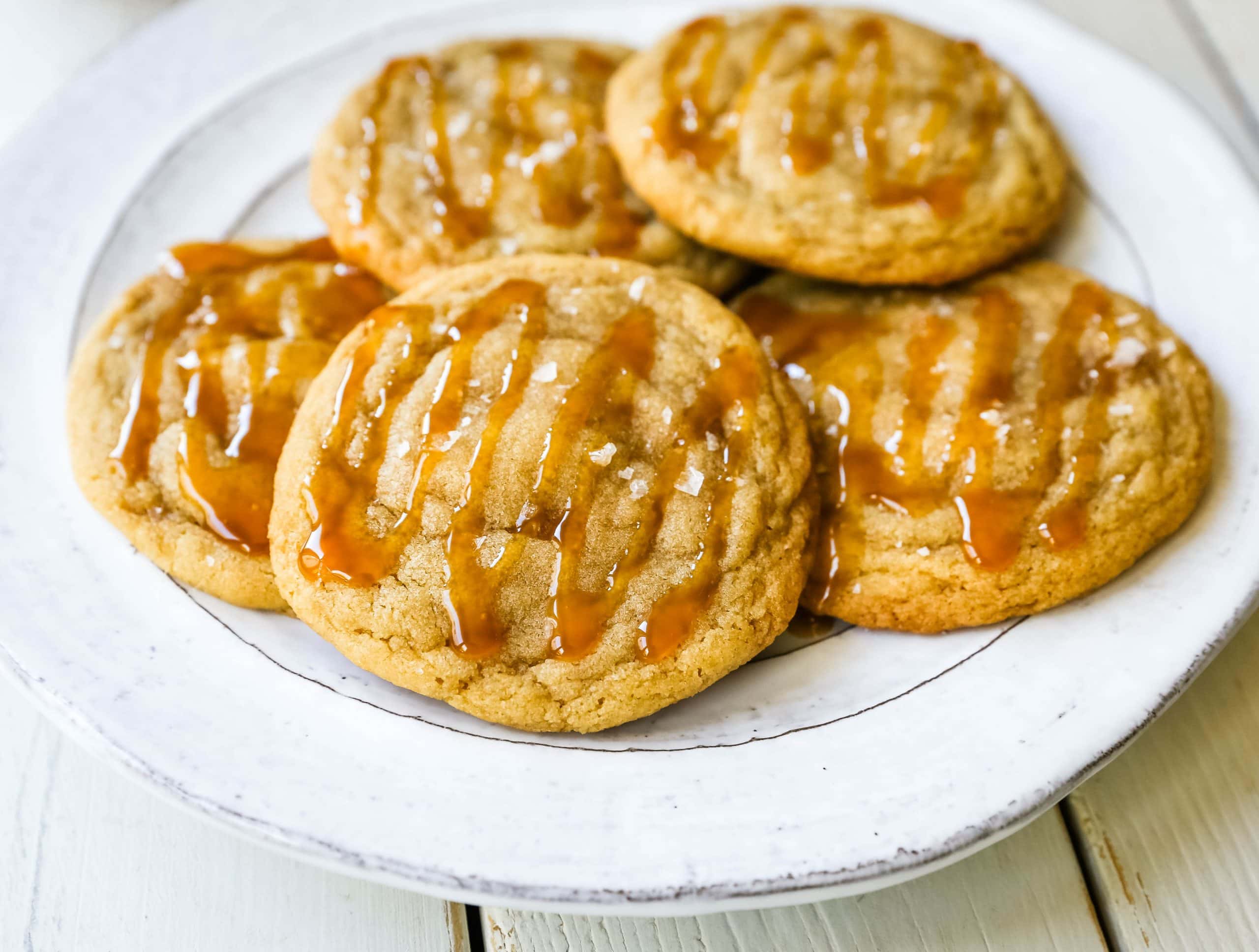 Salted Caramel Cookies
Soft chewy caramel cookies with sea salt and drizzled with salted caramel.
This is for all of my salted caramel lovers. I am such a HUGE fan of all things caramel. I have been wanting to create a caramel cookie for so long. I decided to get to work in my kitchen with a brand new jar of salted caramel that I couldn't wait to put to use.
I was so excited to discover that this sea salt caramel cookie turned out absolutely perfectly! It was sweet, salty, chewy, with golden crispy edges. The perfect salted caramel cookie recipe!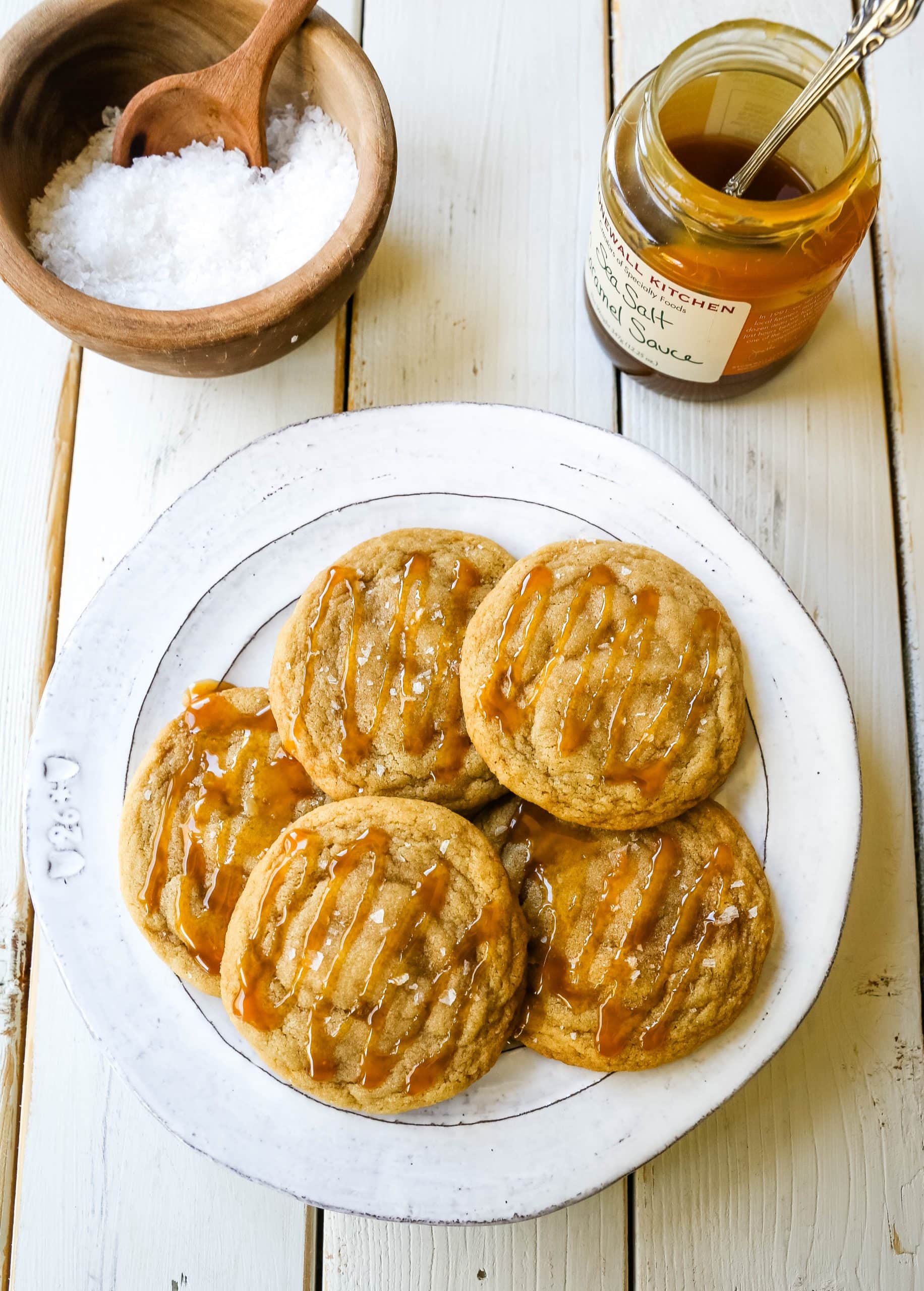 The key to making a chewy caramel cookie is to start off with butter and a mix of dark brown sugar and white granulated sugar. Each of them plays an important role in these cookies. It helps to create a chewy center and crispy, buttery edges.
I worked with the baking temperature and found that 390 degrees was just the right temperature to be hot enough to allow the edges to become crispy while keeping the centers nice and chewy.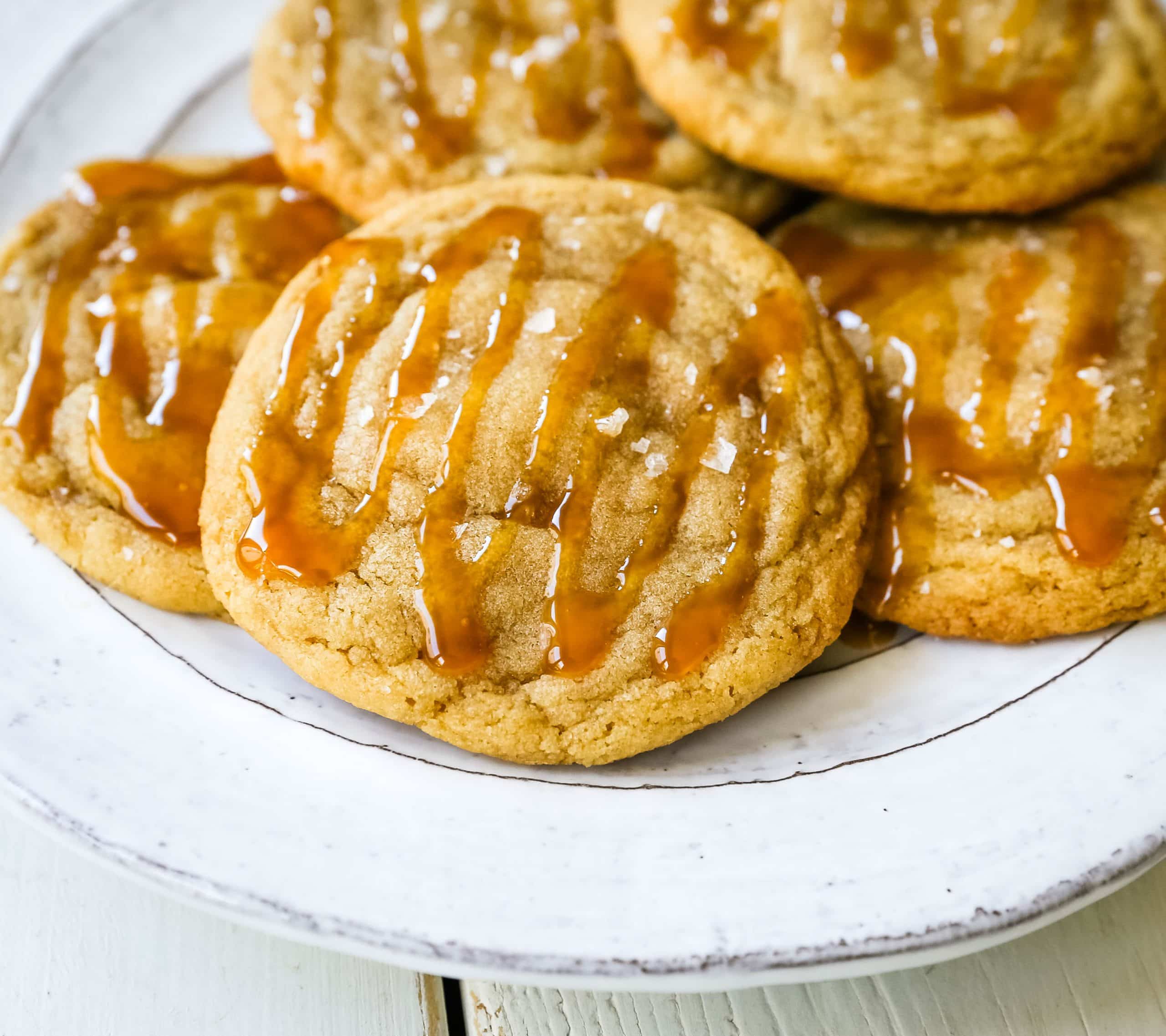 How to make the Best Salted Caramel Cookies:
Use room temperature butter. I love to use dark brown sugar because it creates a richer, chewier cookie texture. The extra molasses helps to create that chewy texture. You can substitute regular golden brown sugar as well. Cream the mixture for at least 4 minutes with a mixer.
Stir in high-quality thick caramel. I like to use refrigerated caramel as it has a thicker consistency. The cookie dough calls for ¼ cup but for extra caramel flavor, I suggest drizzling caramel on top of the baked cookies.
Bake just until edges starts to become a light golden brown color. I always suggest using these light-colored baking sheets. Once you remove from oven, sprinkle with Maldon Sea Salt Flakes for extra salty-sweet flavor.
Drizzle extra salted caramel all over the top of the cookies before serving.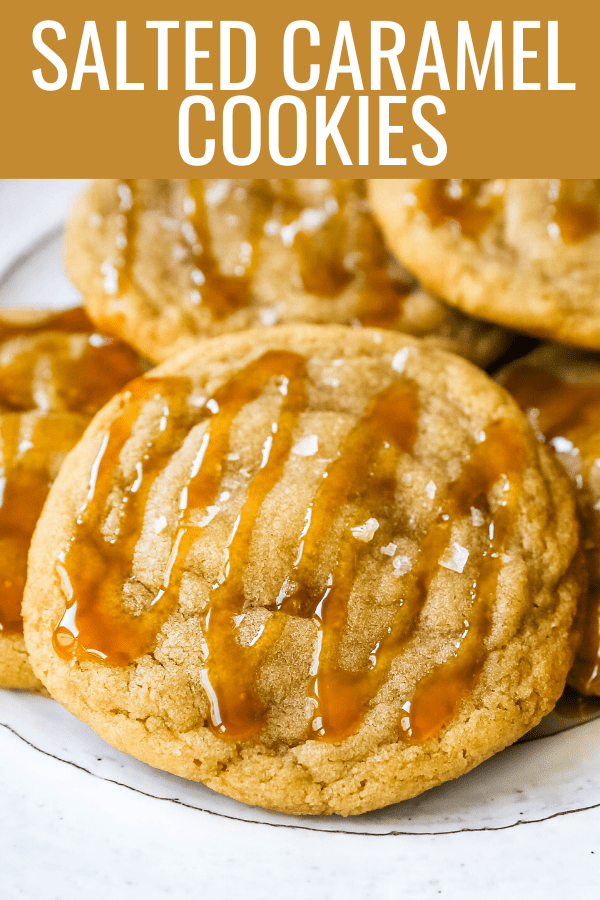 Most Popular Cookie Recipes on Modern Honey:
Best Snickerdoodle Cookie Recipe
Levain Bakery Chocolate Chip Cookies
Lemon Sugar Cookies
The Best Chocolate Chip Cookies
I love to hear from you! If you make this recipe, please be sure to leave a comment and give this recipe a rating. Sign up for my newsletter below so you never miss a recipe. Thank you for following along! I truly do have the greatest readers. FOLLOW ME ON: INSTAGRAM — FACEBOOK— PINTEREST