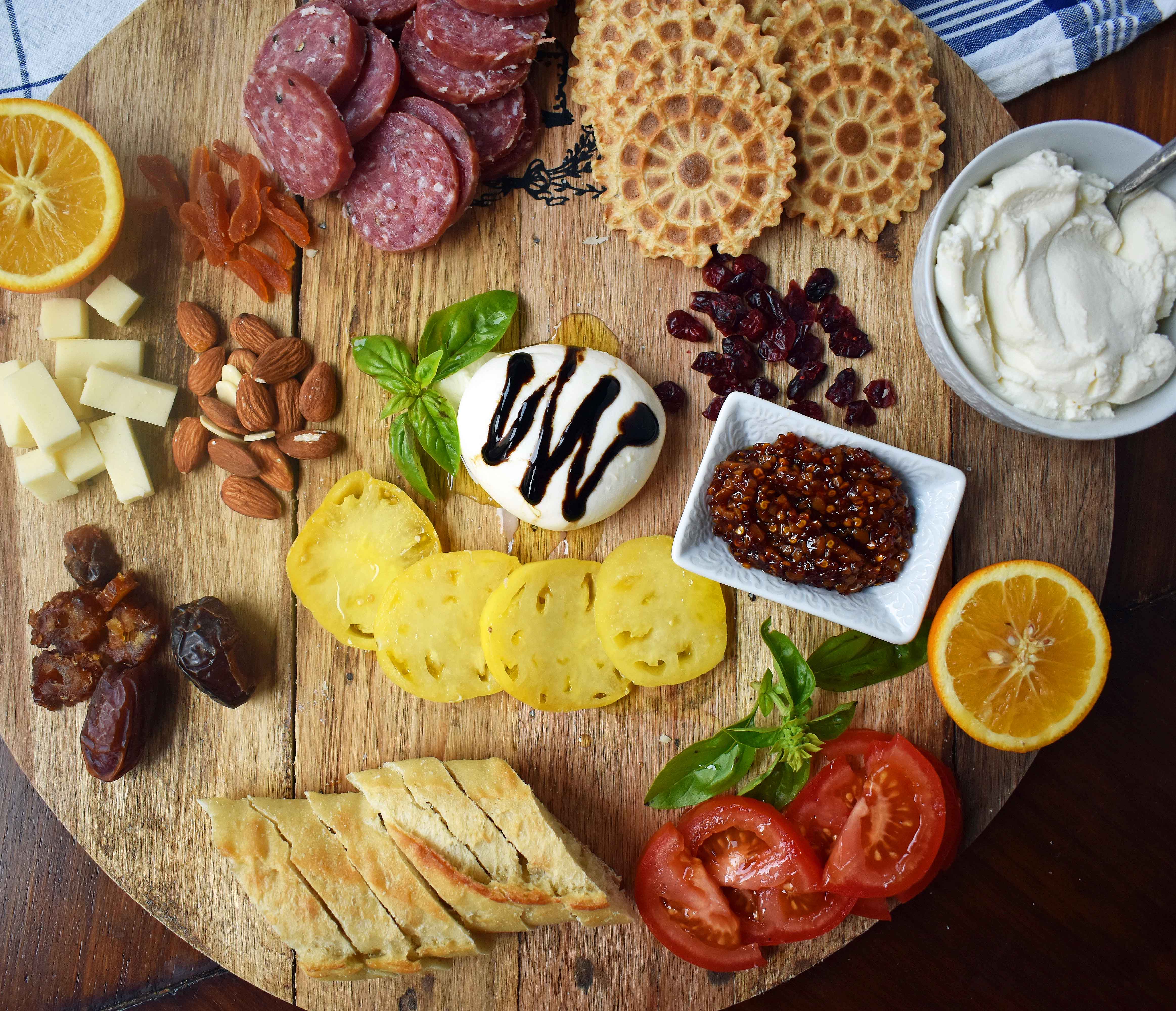 It's almost New Year's Eve which is the quintessential party night of the year. Good food is a must and a Bruschetta Bar and Charcuterie Board is your ticket to a successful party.
If you have ever been to Postino's, they are known for their bruschetta boards. They offer unique flavor combinations that are way more than just tomato, basil, and extra virgin olive oil. I am including a list of toppings ideas for your bruschetta appetizer board and mouth watering flavor combinations.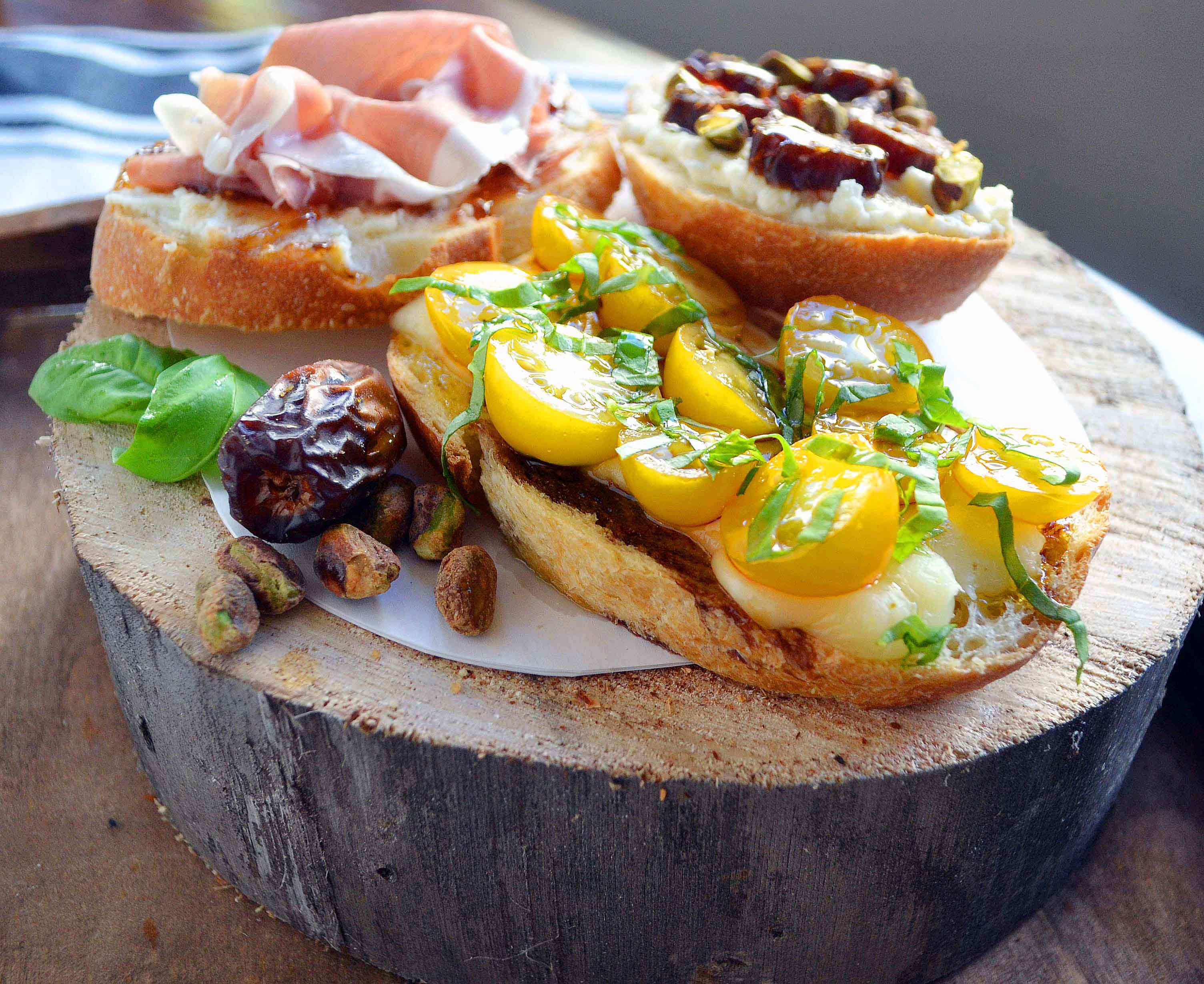 Bruschetta Board Combinations: 
Can use sliced French baguettes or crackers.
Fresh Mozzarella + Tomatoes + Basil + Extra Virgin Olive Oil + Balsamic Vinegar
Fig Jam + Prosciutto + Ricotta or Mascarpone Cheese
Ricotta + Dates + Pistachios
Blackberries + Mascarpone Cheese + Honey + Lemon Zest
Burrata + Sliced Heirloom Tomatoes + Bacon + Olive Oil
Pepper Jam + Goat or Mozzarella Cheese
Brie + Apples + Fig Jam
Roasted Red Peppers + Fresh Mozzarella Cheese + Salami
Mascarpone or Cream Cheese + Strawberries + Lemon Zest + Balsamic Glaze
Ricotta Cheese + Dried Apricots + Prosciutto
Pesto + Tomatoes + Fresh Mozzarella
Bruschetta Bar Toppings Ideas:
French Baguettes, sliced (La Brea Bakery)
Crackers (Sea Salt Waffle Crackers - World Market)
Fresh Mozzarella
Burrata Cheese
Ricotta Cheese
Brie
Goat Cheese
Mascarpone Cheese
Cream Cheese
Cheese Cubes
Basil Pesto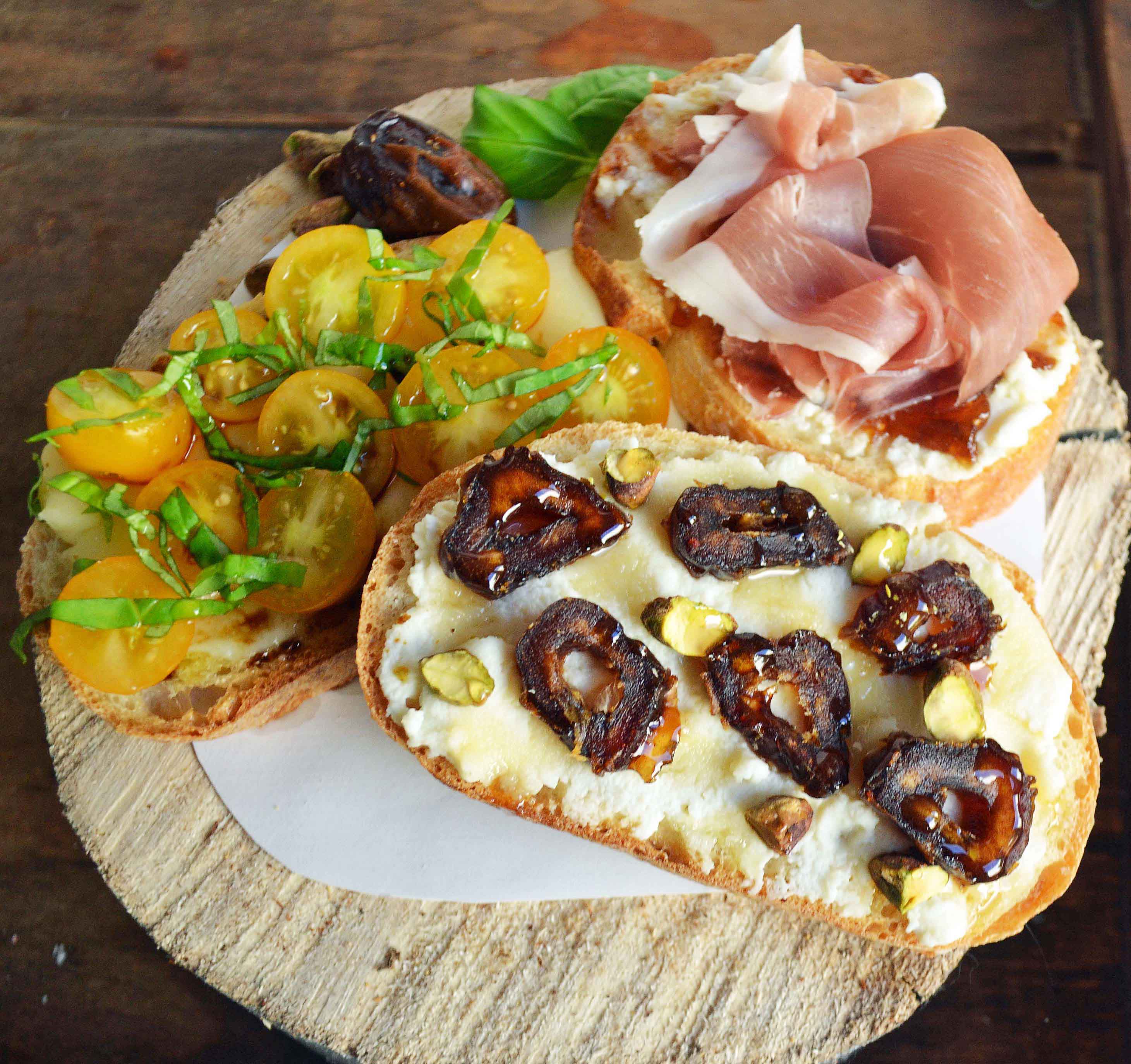 Grape Tomatoes
Heirloom Tomatoes
Roasted Peppers
Blackberries
Strawberries
Apples
Prosciutto
Salami
Bacon
Dates
Dried Apricots
Dried Cranberries
Olives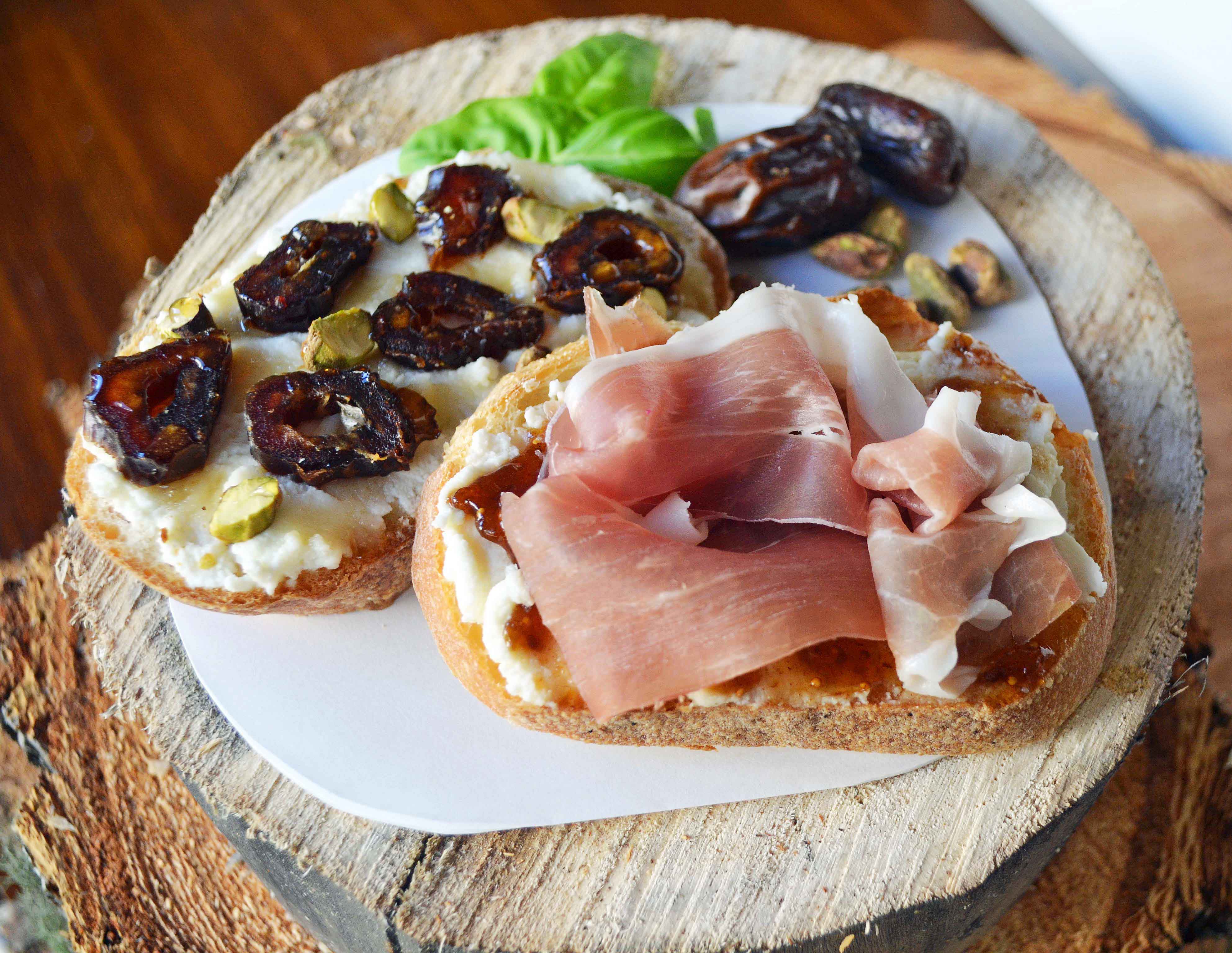 Pistachios
Almonds
Honey
Fig Spread (Dalmatia)
Pepper Jam
Hot and Sweet Chili Jam (Trader Joe's)
This Bruschetta Bar and Charcuterie Board is going to be the biggest hit at your next party!