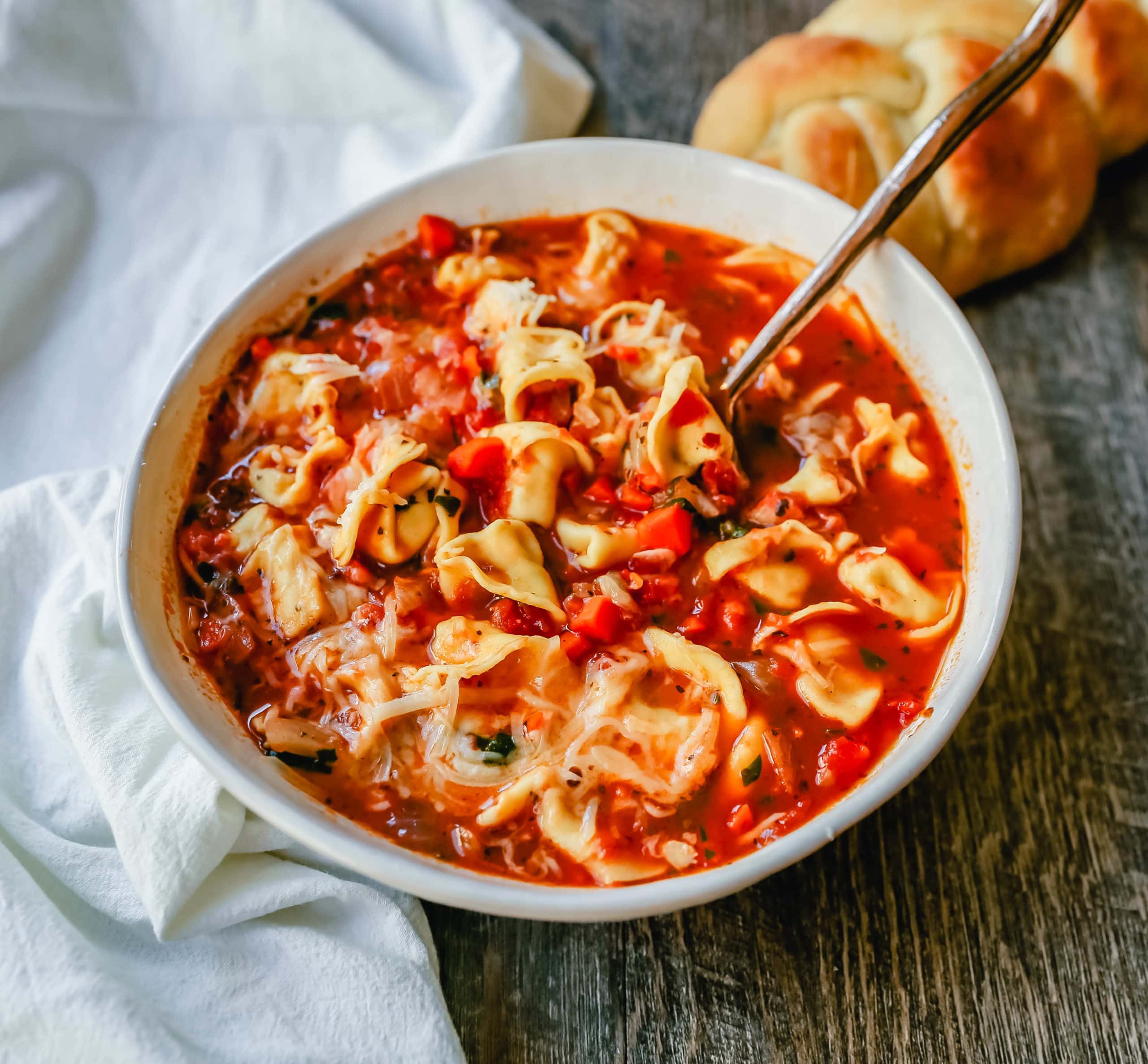 Tuscan Tortellini Vegetable Soup
Robust vegetable soup with onions, garlic, carrots, tomatoes, basil, oregano, in a warm broth with creamy cheese tortellini and fresh parmesan cheese. The best tortellini soup!
There's nothing better on a cold winter's day than a big bowl of soup with homemade bread. My husband came downstairs today and declared that he just couldn't get warm. I told him I would whip him up a bowl of soup and butter a slice of homemade bread and it would do the trick. Sure enough, it warmed him up and he was back for a second bowl in no time at all.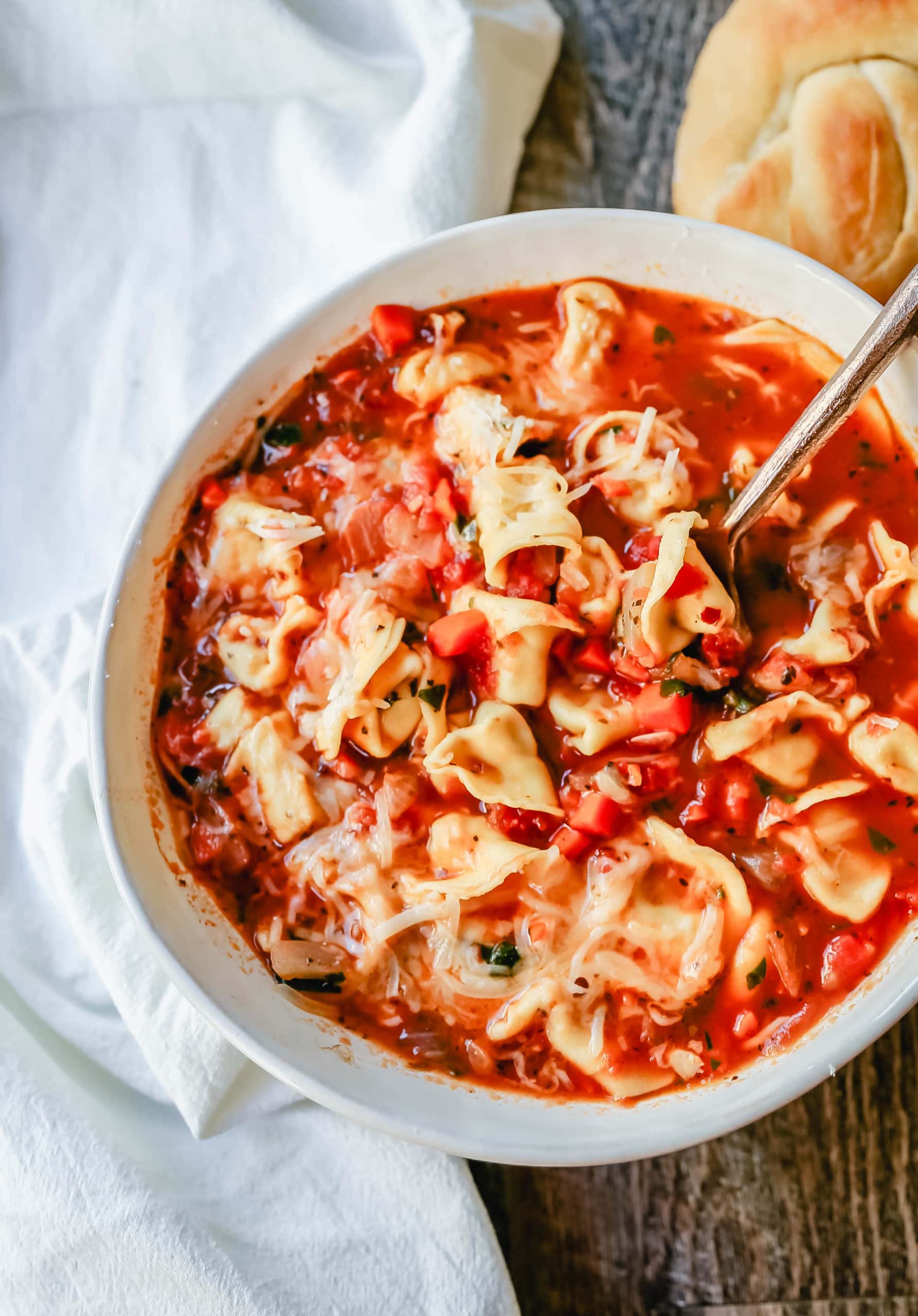 I am also a huge believer in making very flavorful soups. I want to encourage my kids to eat as many vegetables as possible which means I need to make them as flavorful as possible. I do this by using a lot of herbs and spices.
This Vegetable Tortellini Soup is ridiculously good and my family devours it! You can add all types of vegetables to it to make it extra nutritious. It is a comforting bowl of Italian tortellini soup with so much rich flavor.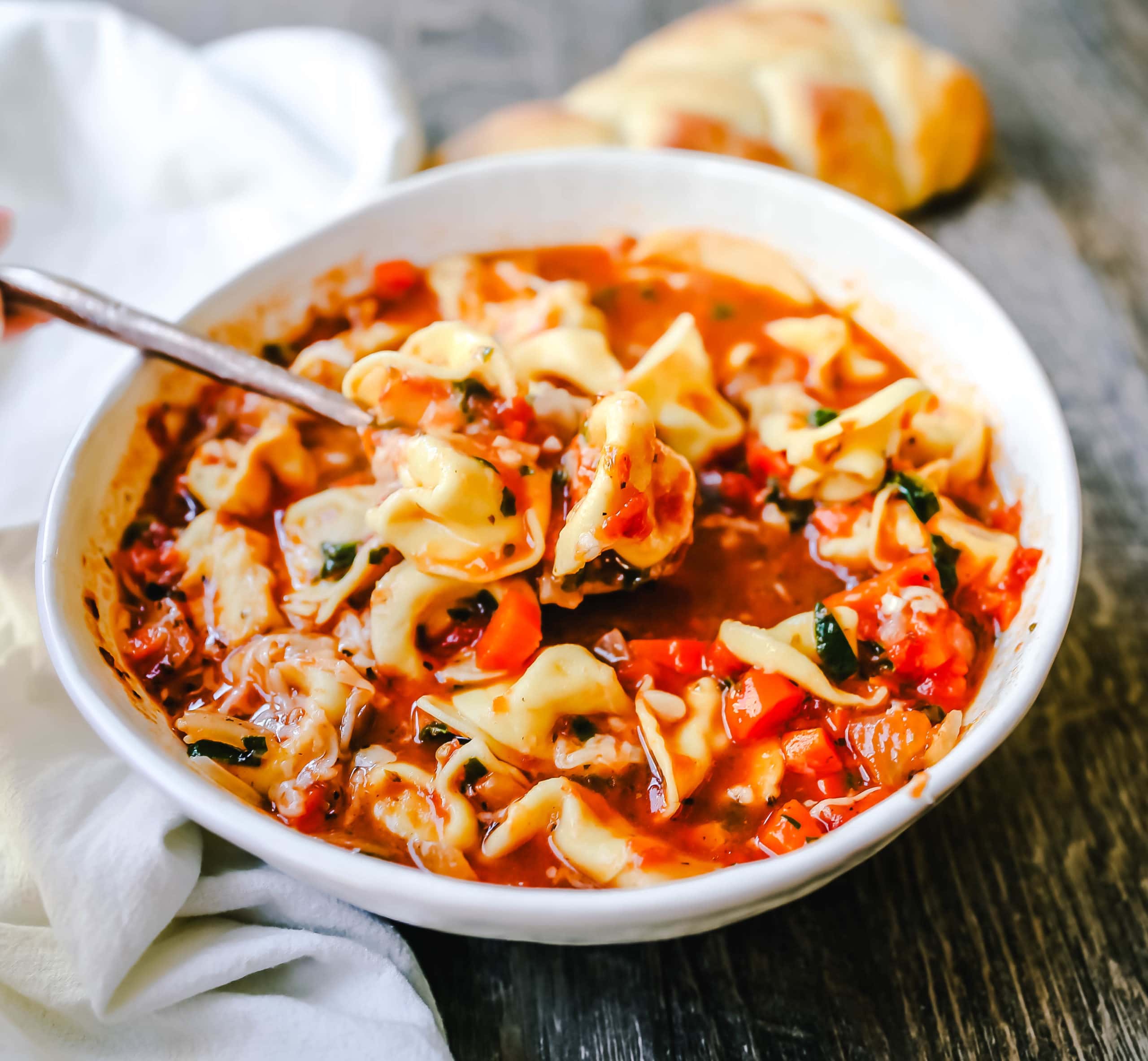 This Italian Vegetable Tortellini Soup calls for extra-virgin olive oil, onion, garlic, carrots, chicken broth, tomatoes, basil, oregano, cheese tortellini, and parmesan cheese. You've got add a lot of freshly grated parm to this soup.
This soup can be made in less than 25 minutes and you have a warm, comforting bowl of soup. You can serve it with this soft, homemade French bread.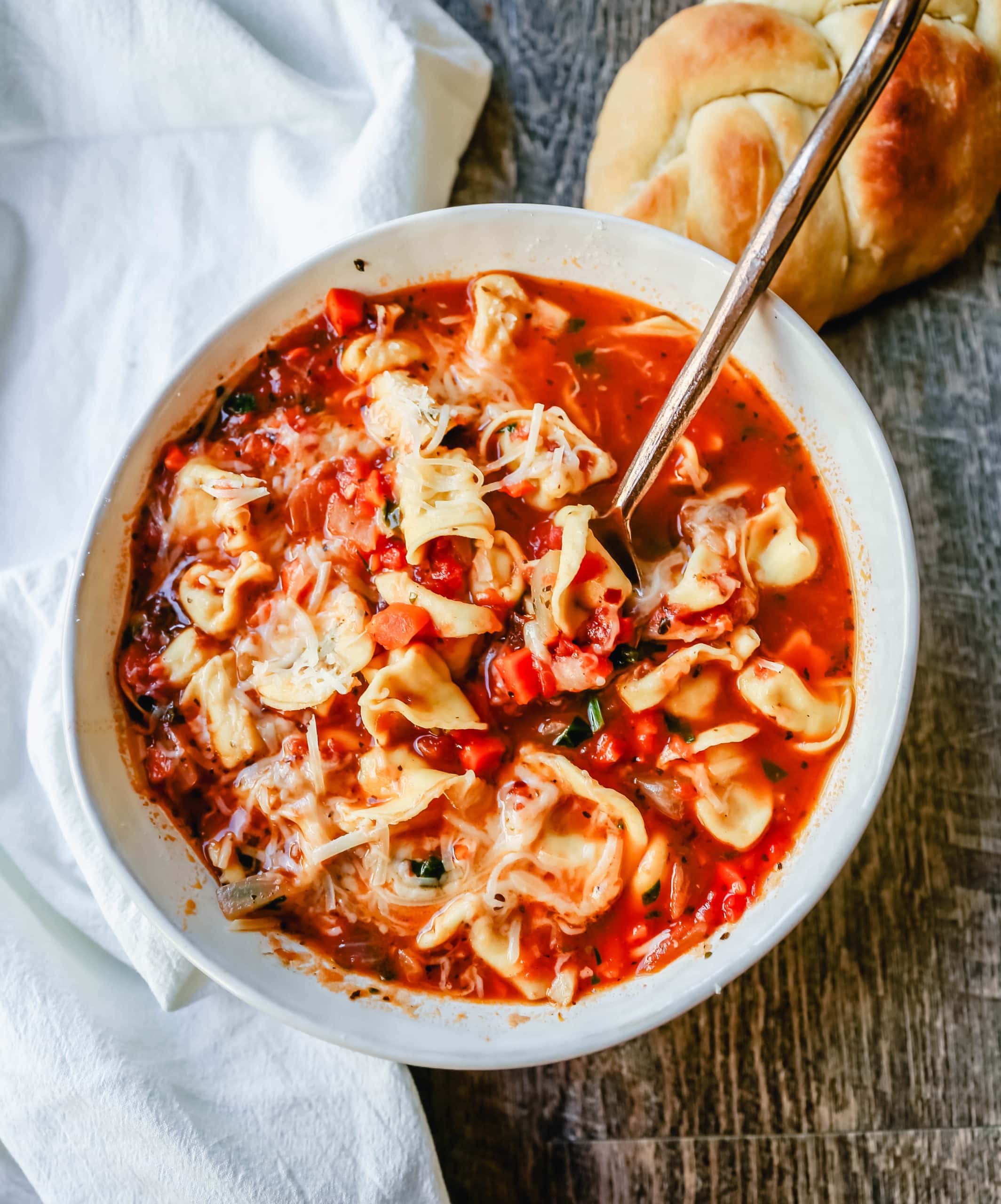 How to make the Best Vegetable Tortellini Soup:
Start by sauteing onions in olive oil. This is the base of the soup and develops the flavor. When the onions are sauteed in oil, it makes them less potent and sweeter.
Then add the carrots to soften. I suggest adding garlic with only 1 minute left of cooking time. Garlic will become bitter if it is cooked too long.
Add in tomatoes, spices, and chicken broth and simmer. Then add the cheese tortellini and reduce heat to a simmer to allow the tortellini to cook.
Taste for seasonings and add more salt and pepper, if needed. Serve with a generous amount of freshly grated parmesan cheese.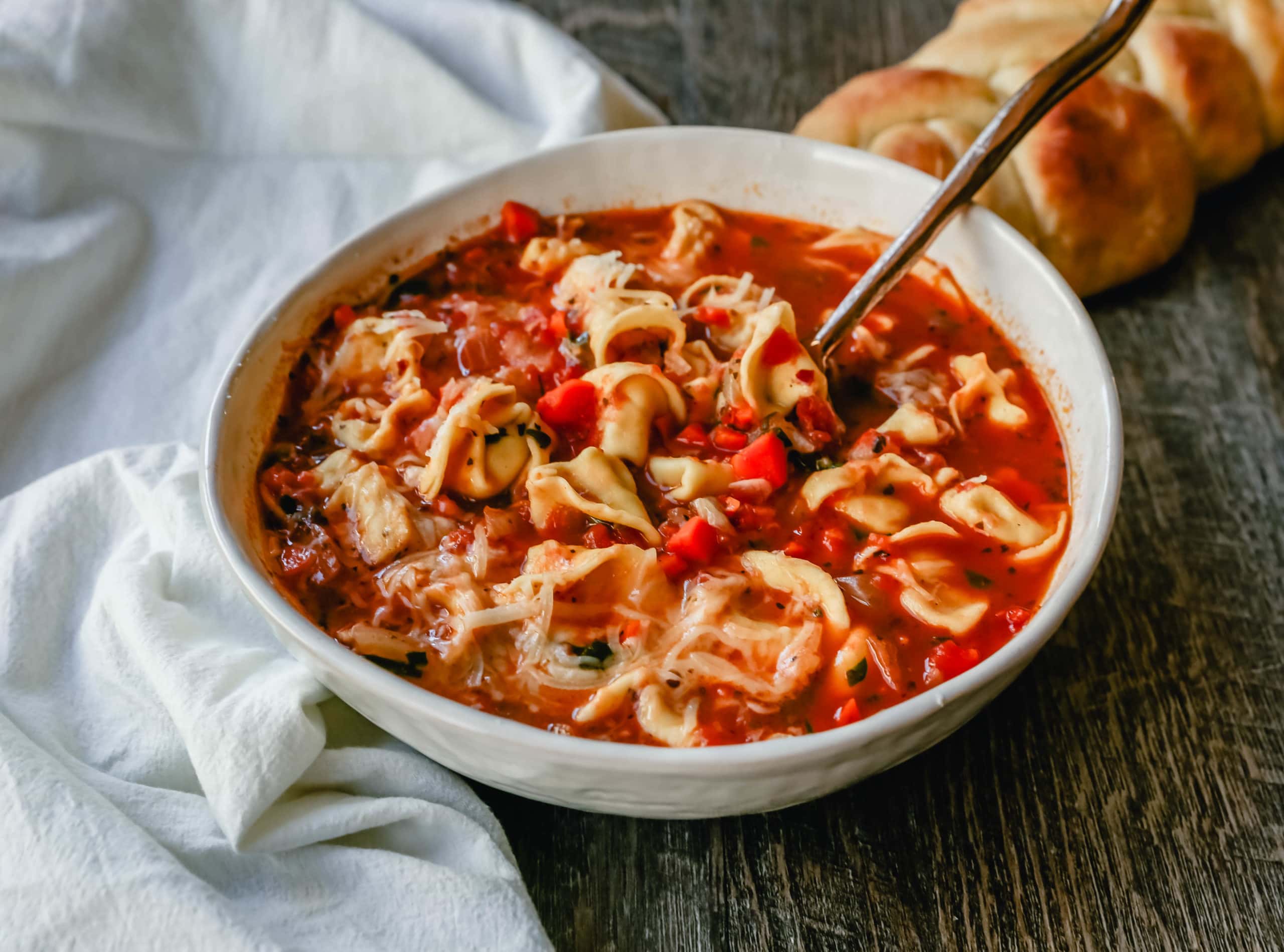 If you love soup, check out these other soup recipes: