Bacon Egg and Cheese Breakfast Casserole
Since I was a little kid, we have eaten the same Christmas breakfast every single year. My Mom would wake up in the wee hours of the morning, definitely way before the sun was up and put together a phenomenal Christmas breakfast. It always consisted of a breakfast casserole, sweet rolls or coffee cake, and Grandma Doyle's specialty eggnog.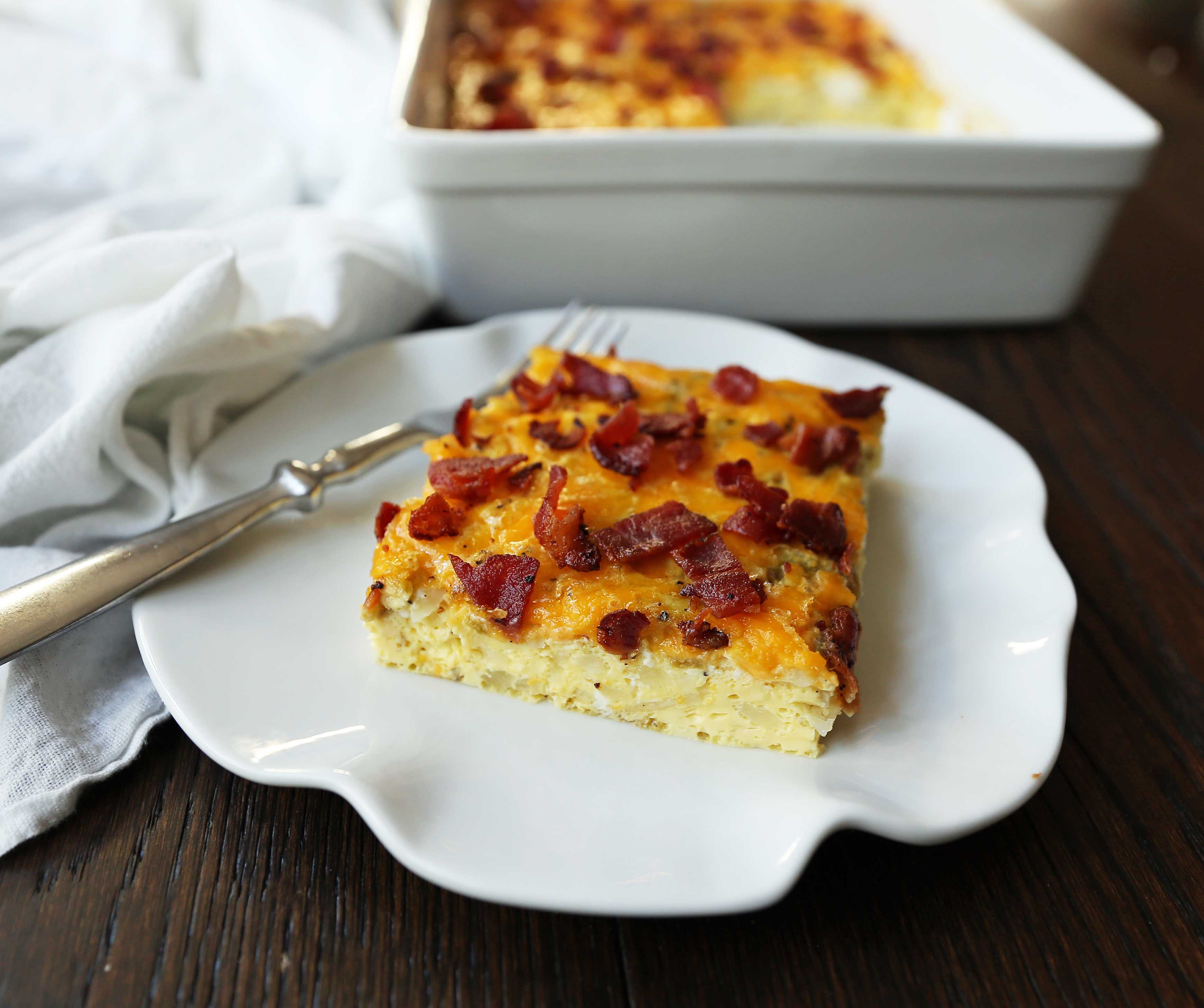 Thankfully, everything could be whipped up the day before and reheated in the morning to make it extra easy. This is the beauty of this Bacon Egg and Cheese Casserole. It can be made the night before and cooked in the morning or even reheated.
This Bacon and Egg Casserole is made with potatoes, eggs, milk, spices, green chilies, cream cheese, crispy bacon, and sharp cheddar cheese. It is a savory breakfast dish that everyone loves! How can you go wrong with this list of ingredients?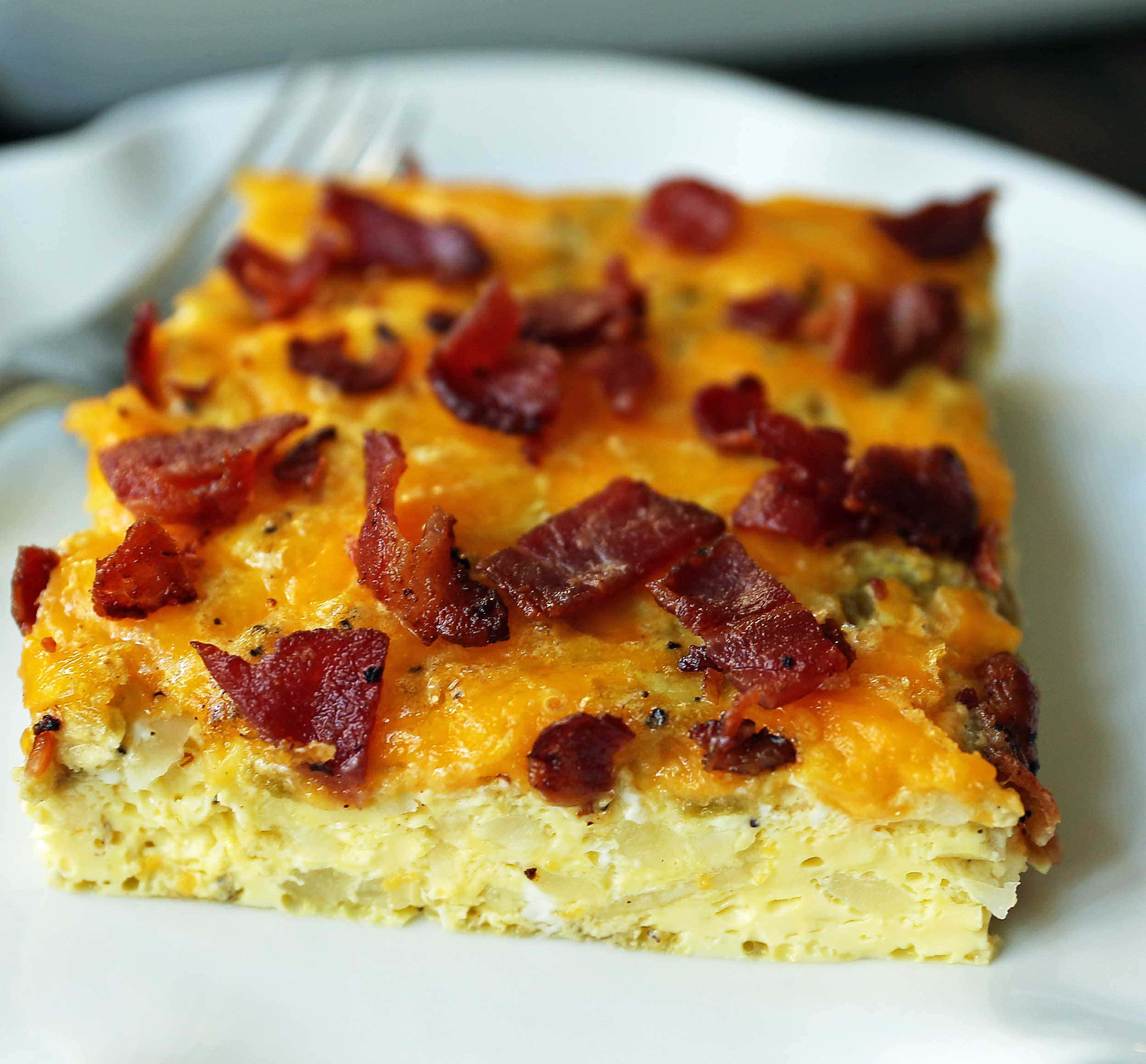 The secret ingredient to make this breakfast casserole extra special is to add small bits of cream cheese. It melts just enough to add a rich creamy element to the dish.
Another trick is to add the cooked, crispy bacon at the very end just as it is nearing the end of the baking time.  This allows it to remain crispy and not become soggy when mixed with the egg mixture. Say NO to soggy bacon.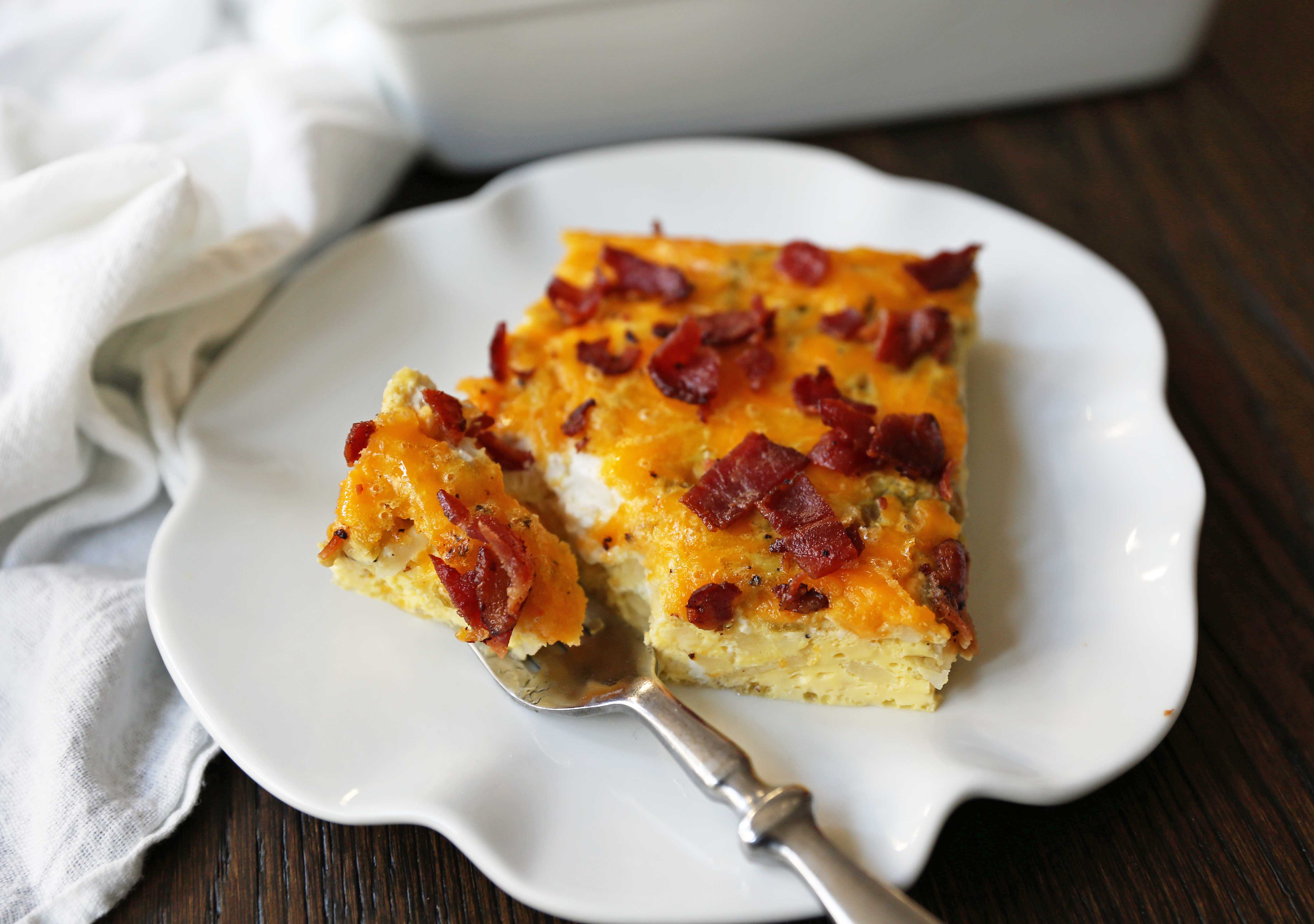 How to make a Bacon Egg and Cheese Breakfast Casserole:
 Cook the bacon until crispy.  A key tip is to cook the bacon until it is nice and crispy. This can be done in a skillet or in the oven at 400 degrees for about 20-24 minutes.  Set aside on a towel-lined plate, blot, and crumble into pieces.
A time-saving tip is to use frozen potatoes or hash browns and place on the bottom of the pan.  No thawing required so it makes it quick and easy.
Whisk the eggs, milk or cream, green chilies, and salt and pepper until completely mixed together. Pour on top of the potatoes.
Cut the cream cheese into small pieces and evenly space them into the egg mixture. This will allow the cream cheese to hold its shape and not completely melt when baked.
Sprinkle with sharp cheddar cheese. By using sharp or medium cheddar cheese, it gives the maximum amount of flavor. You can also use pepper jack cheese.
With 5 minutes left of baking time, remove the casserole from the oven, and sprinkle with crispy bacon. Return to oven to continue cooking.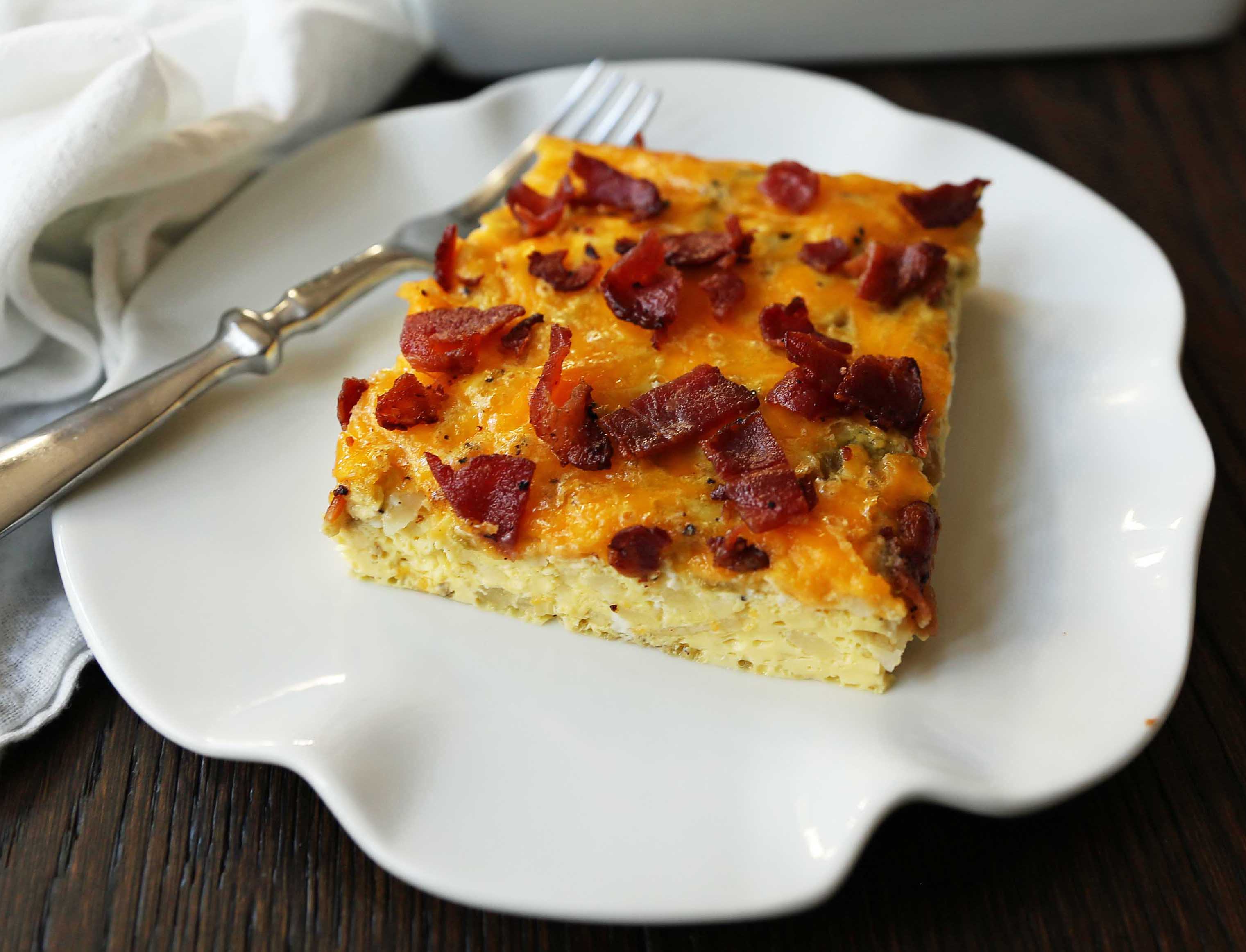 Can this breakfast casserole be made the night before?
Yes! It can be whipped up the night before and baked the next morning or baked the night before and reheated in the morning. I like to add the bacon when I am ready to serve it so it stays crispy.
Here are some more POPULAR BREAKFAST RECIPES:
CARAMEL PECAN ROLLS
HAYLEY'S FAMOUS CINNAMON ROLLS
SWEET CREAM RICOTTA PANCAKES
I love to hear from you! If you make this recipe, please be sure to leave a comment and give this recipe a rating. If you make any of my recipes, tag me on Instagram @modern_honey and use #modernhoney so I can see your creations. It's one of my favorite things seeing you make these recipes in your own kitchen. Sign up for my newsletter below so you never miss a recipe. Thank you for following along! I truly do have the greatest readers. FOLLOW ME ON:   INSTAGRAM --- FACEBOOK --- PINTEREST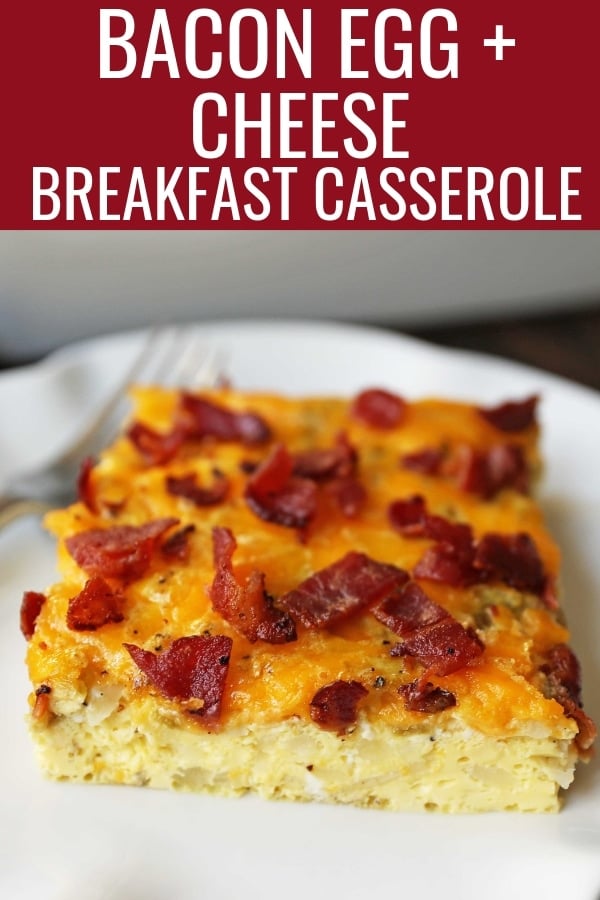 Happy Baking, my friends!