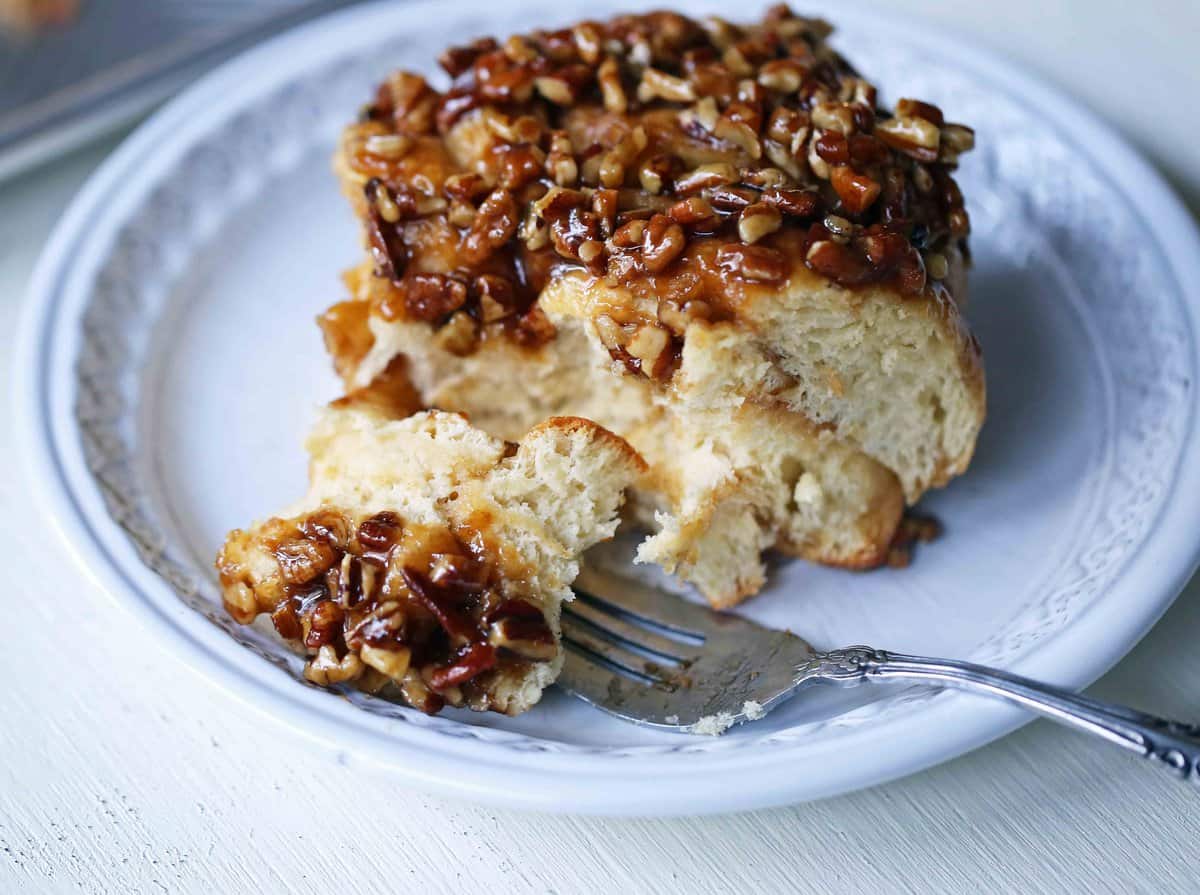 Caramel Pecan Rolls
Homemade sweet rolls with rich caramel sauce and pecans. The perfect pecan sticky buns recipe!
There are certain times of year when I get out my Bosch mixer and whip up homemade sticky buns or cinnamon rolls. My husband is the happiest guy in the world when I do because homemade sweet rolls are his ultimate comfort food.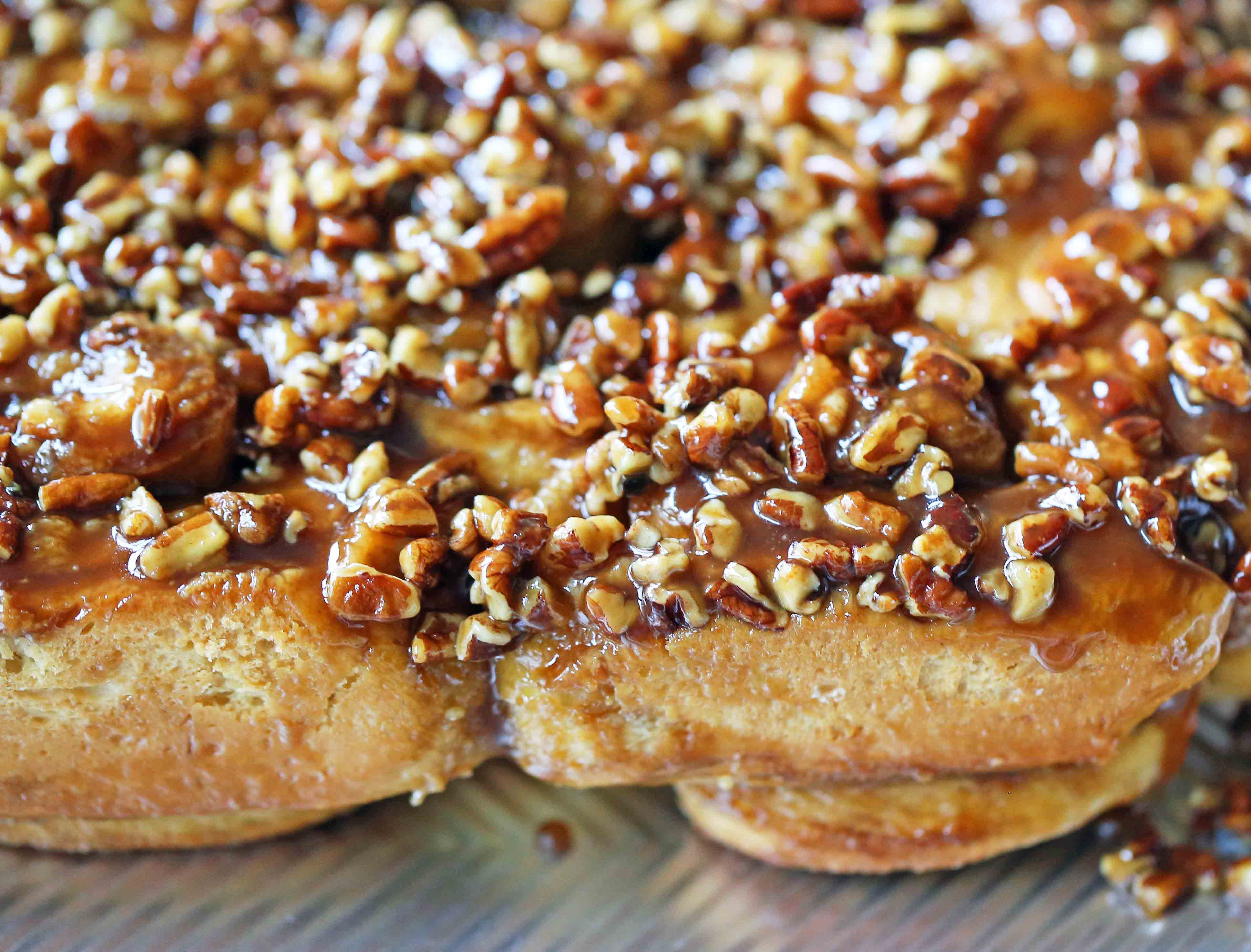 These Caramel Pecan Rolls are downright heavenly. They taste straight out of a gourmet bakery but are made at home for a fraction of the price! These will become a family favorite and a recipe to pass down.
There are certain tips and tricks to making perfect caramel pecan rolls. Making homemade bread, rolls, sticky buns, or cinnamon rolls can be intimidating but I want to make it easy for you. I have learned so many things from baking with my Mother and she has shared her many years of baking wisdom.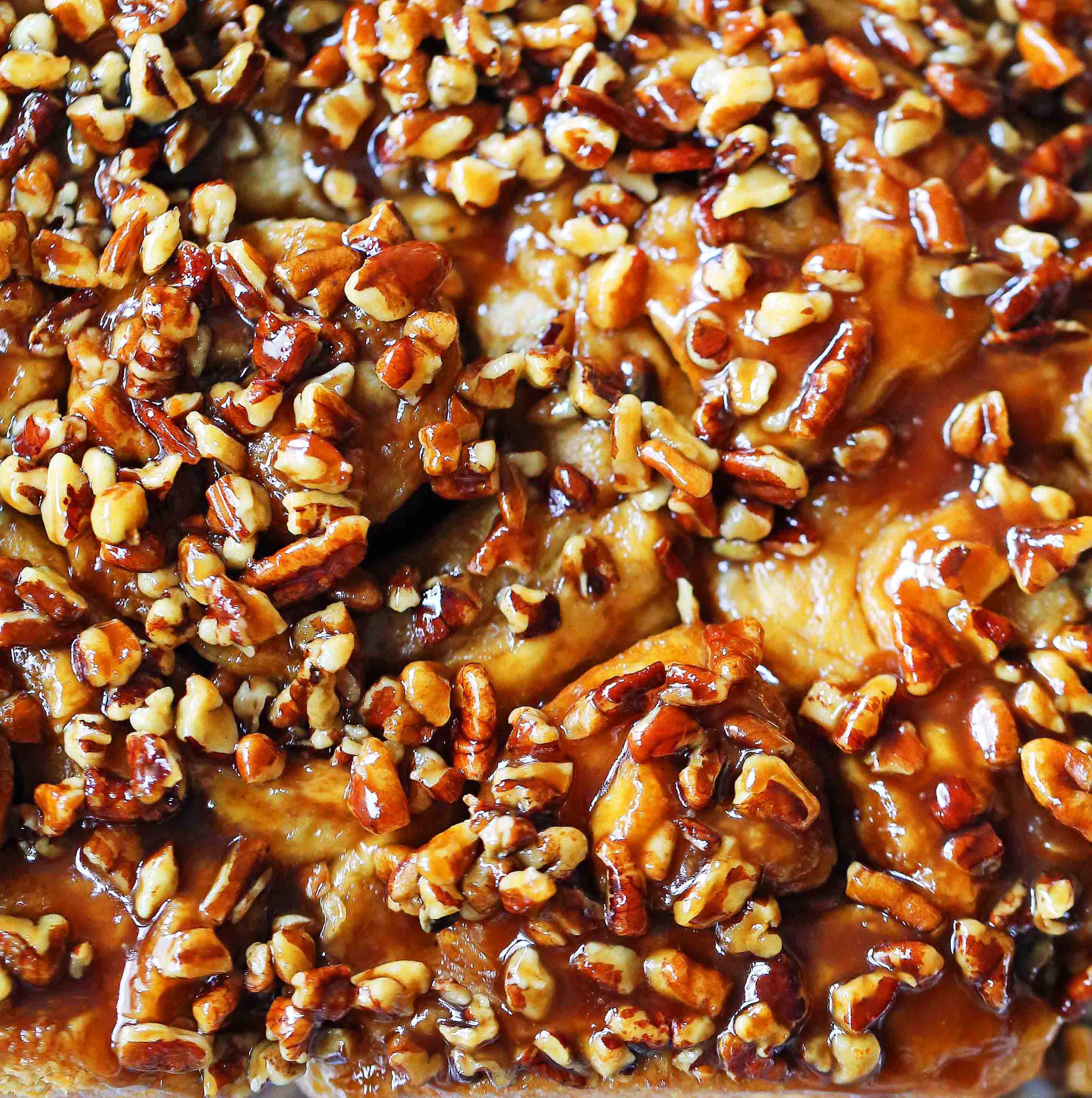 The first time I made these heavenly caramel pecan rolls, my Mama was with me and we declared them actually easy! Now, they are time-consuming since there at two rises but the dough is very easy to work with, which makes a big difference!
Let's start off with what makes sticky buns different than a regular bread recipe. A sticky bun dough is different than a traditional baguette dough. A caramel sticky bun dough is enriched with butter and eggs, which creates a richer, more tender dough. I found it easier to work with!
How to make Perfect Caramel Pecan Sticky Buns:
Make sure your YEAST is FRESH. This is so important as this is what makes the bread rise. If you aren't sure, place the yeast in a small amount of warmed water (about 110 degrees) and a touch of sugar. Watch it for a few minutes to see if it starts to foam. If there is no action or movement, start over with new, fresh yeast.
Set aside the TIME to let the dough RISE two times. The first rise is for about 2 hours or until the dough doubles in size. The second rise is after the rolls are rolled out and they will need about two more hours. The rising process will be at least 4 hours so plan ahead.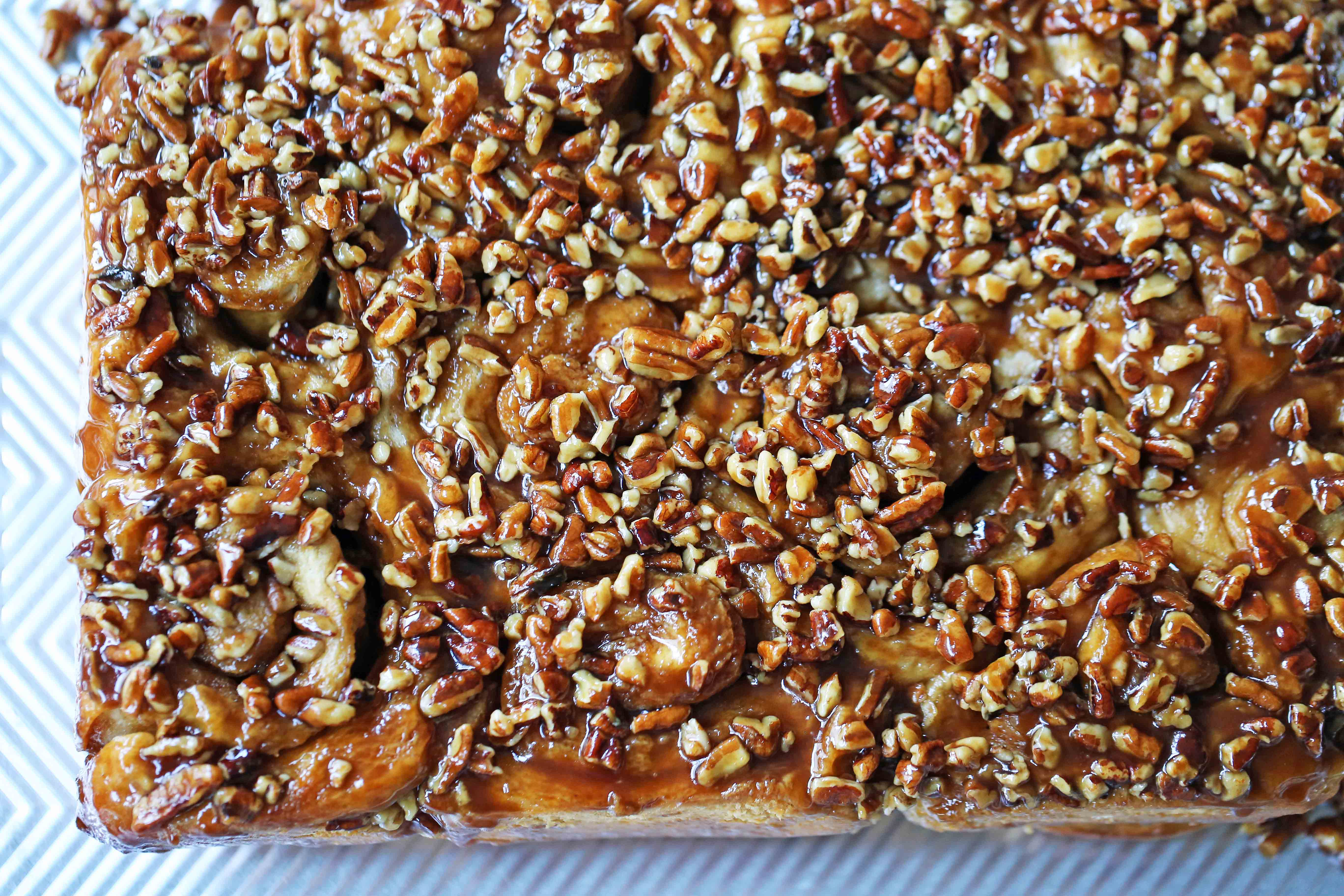 This recipe can be made in a large bowl but my preferred method is to use my Bosch mixer. It makes making bread such a breeze since it does the work for me. If you've ever wanted a Bosch, they are offering a discount package deal for my readers. Click HERE to find out the special Bosch pricing.
Pour the Homemade Pecan-Caramel Sauce all over the bottom of a 9 x 13 pan. All of the ooey gooey sauce is at the bottom of the pan and once they come out of the oven, you invert the pan so the caramel pecan filing is at the top.
If you love to bake other ROLL recipes, check out our favorites:
I love to hear from you! If you make this recipe, please be sure to leave a comment and give this recipe a rating. If you make any of my recipes, tag me on Instagram @modern_honey so I can see your creations. Also, be sure to tag your photo using the hashtag #modernhoney. It's one of my favorite things seeing you make these recipes in your own kitchen. Thank you for following along! I truly do have the greatest readers. FOLLOW ME ON: INSTAGRAM --- FACEBOOK --- PINTEREST
SHARE on PINTEREST: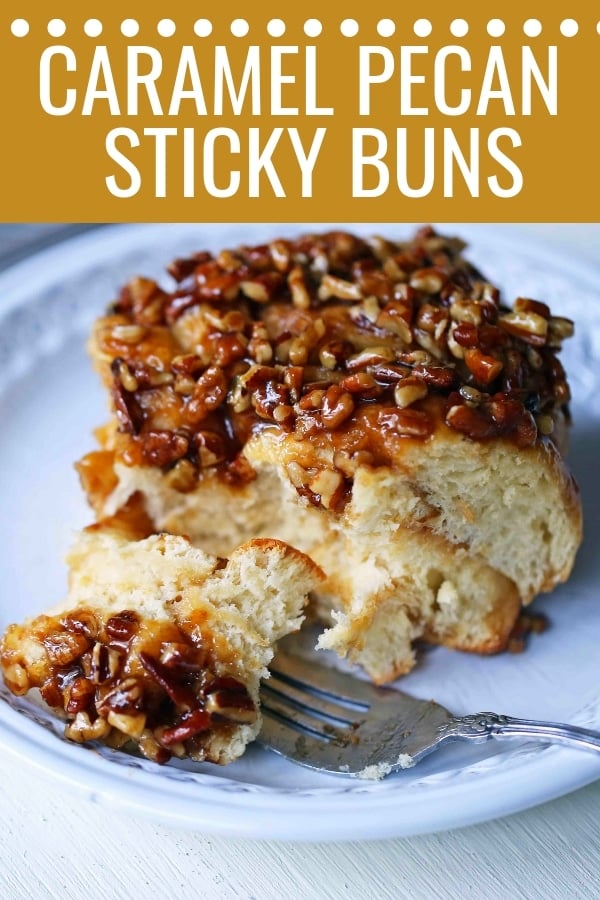 Happy Baking, my friends!