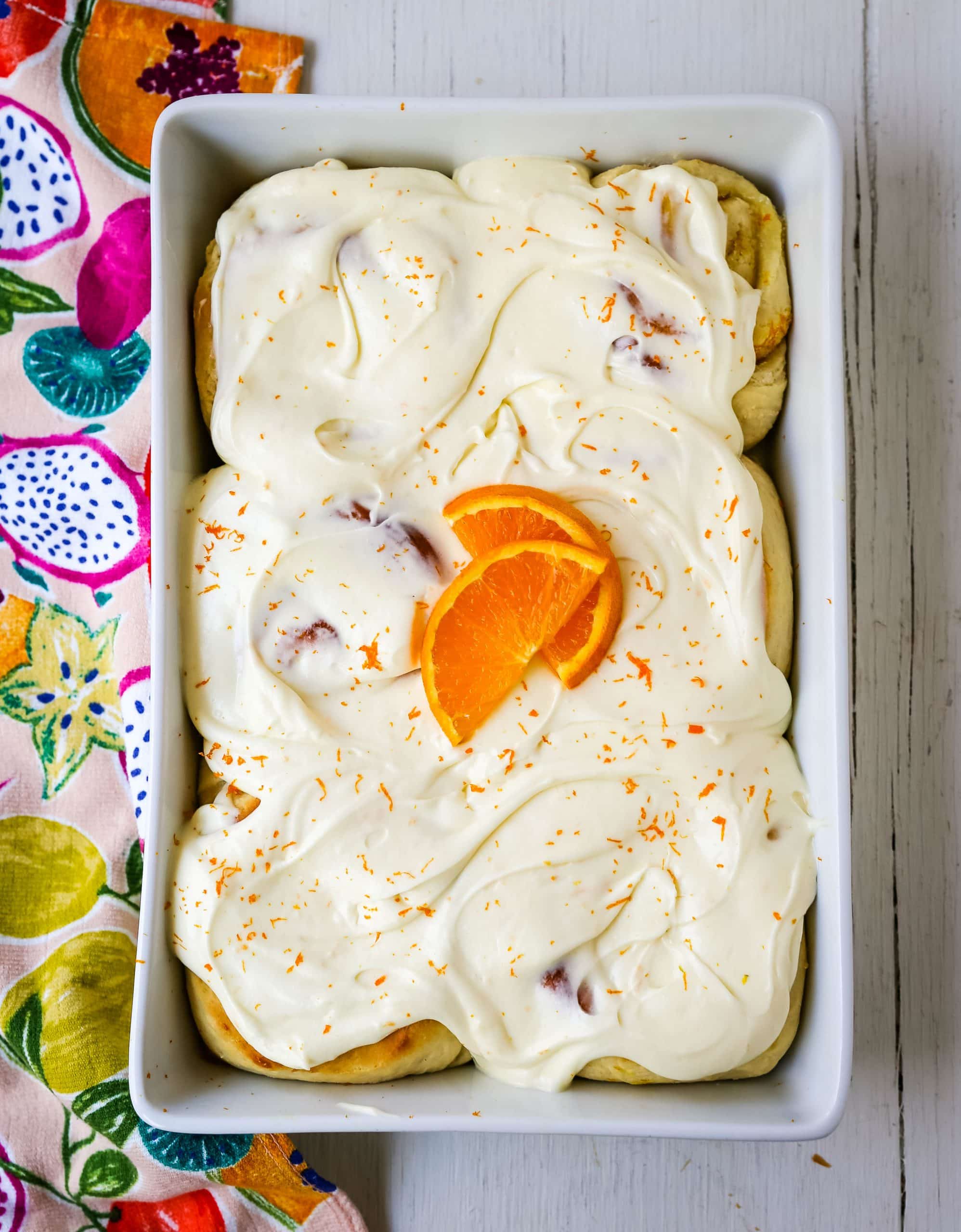 Homemade Orange Rolls
Sweet homemade orange rolls with fresh orange zest and topped with an orange cream cheese frosting.
I can't stop baking. Every day I wake up and think, "what will I bake today?" It has been a fun part of being at home with my family. This morning we already whipped up some homemade strawberry jam and my kids think they are in home economics class every day.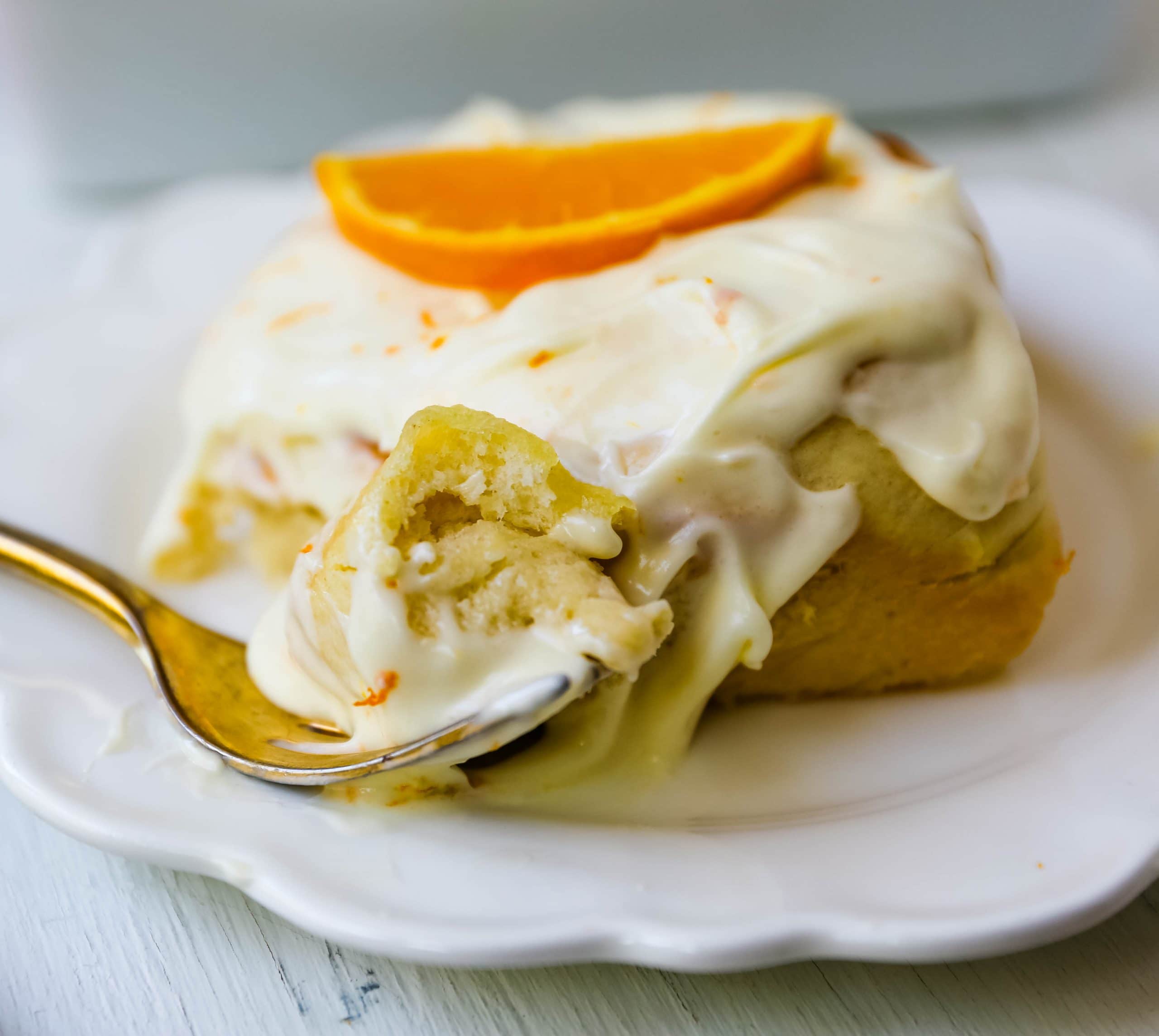 I make some type of bread every single day. My daughter Sadie has been begging for orange rolls and couldn't believe I have yet to share our recipe on Modern Honey. It is about time to share my favorite orange sweet rolls recipe.
Many of you have been reaching out asking how to have success making bread at home. I always say the same thing -- it all starts with the yeast. My biggest advice is to ensure you are using fresh yeast and correct temperature liquid. If it is too hot, it may kill the yeast. If it isn't warm enough, it won't allow the yeast to fully activate. Yeast loves sugar so adding sugar or honey to the yeast mixture helps it to activate and begin to foam up.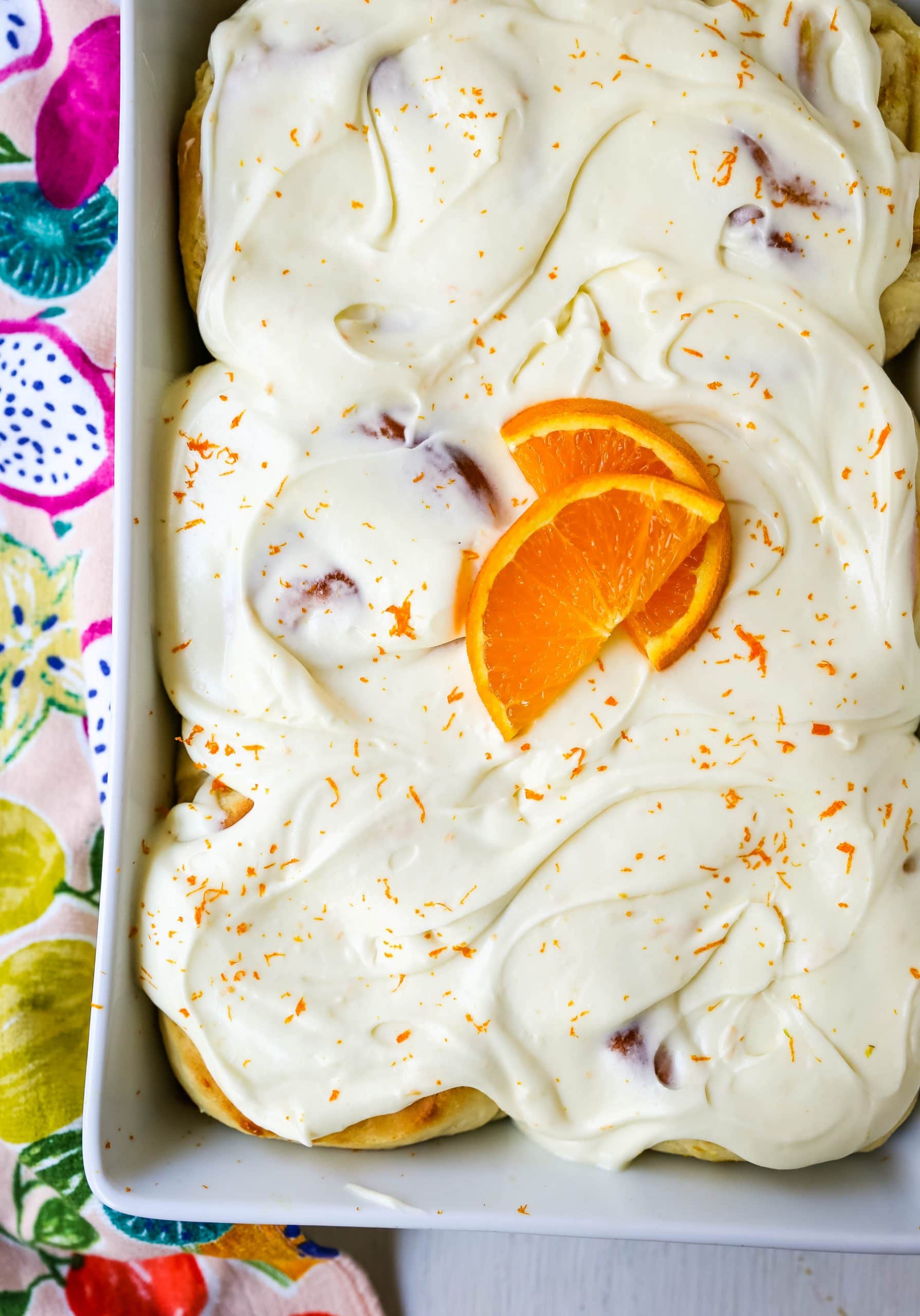 How to make the Best Orange Rolls:
Start with Fresh Yeast. Nothing will ruin your orange rolls faster than yeast that doesn't work. To check whether or not your yeast is good, place it in a bowl with warm milk (about 110 degrees) and sugar. Yeast loves sugar and it helps to activate the yeast. How do you know if the yeast is working? It will begin to bubble and foam. That's a good sign! If it doesn't begin to foam, your yeast isn't fresh enough or your milk may have been too hot or not hot enough. Yeast can be tricky so it is important to get this step right.
Let it RAISE. One of the most important parts of making homemade orange sweet rolls is the rising process. Place the bowl in a warm place if at all possible, and let it rise to double the size. If you are in a hurry and want to make quicker sweet orange rolls, heat the oven to 200 degrees. Once it reaches 200 degrees, turn off the oven. Place the dough in an oven-proof bowl covered with a slightly damp towel or paper towel. Let it rise until double in size. This process works like a charm!
Use FRESH Orange Zest and Juice. Use a zester to just remove the outer orange layer from the orange. Roll out the dough into a rectangle. Sprinkle with sugar and orange zest. Roll up and cut into rolls. Let rise again until double in size. Use freshly squeezed orange juice for the frosting.
Bake until GOLDEN BROWN. The key here is to get the sweet rolls all the way cooked through without the tops becoming too brown. Keep an eye on the sweet rolls and if the tops are becoming too brown, cover with aluminum foil. This allows the rolls to become cooked throughout.
Spread CREAM CHEESE Frosting over rolls. The cream cheese frosting is made with sweet cream butter, cream cheese, powdered sugar, and vanilla.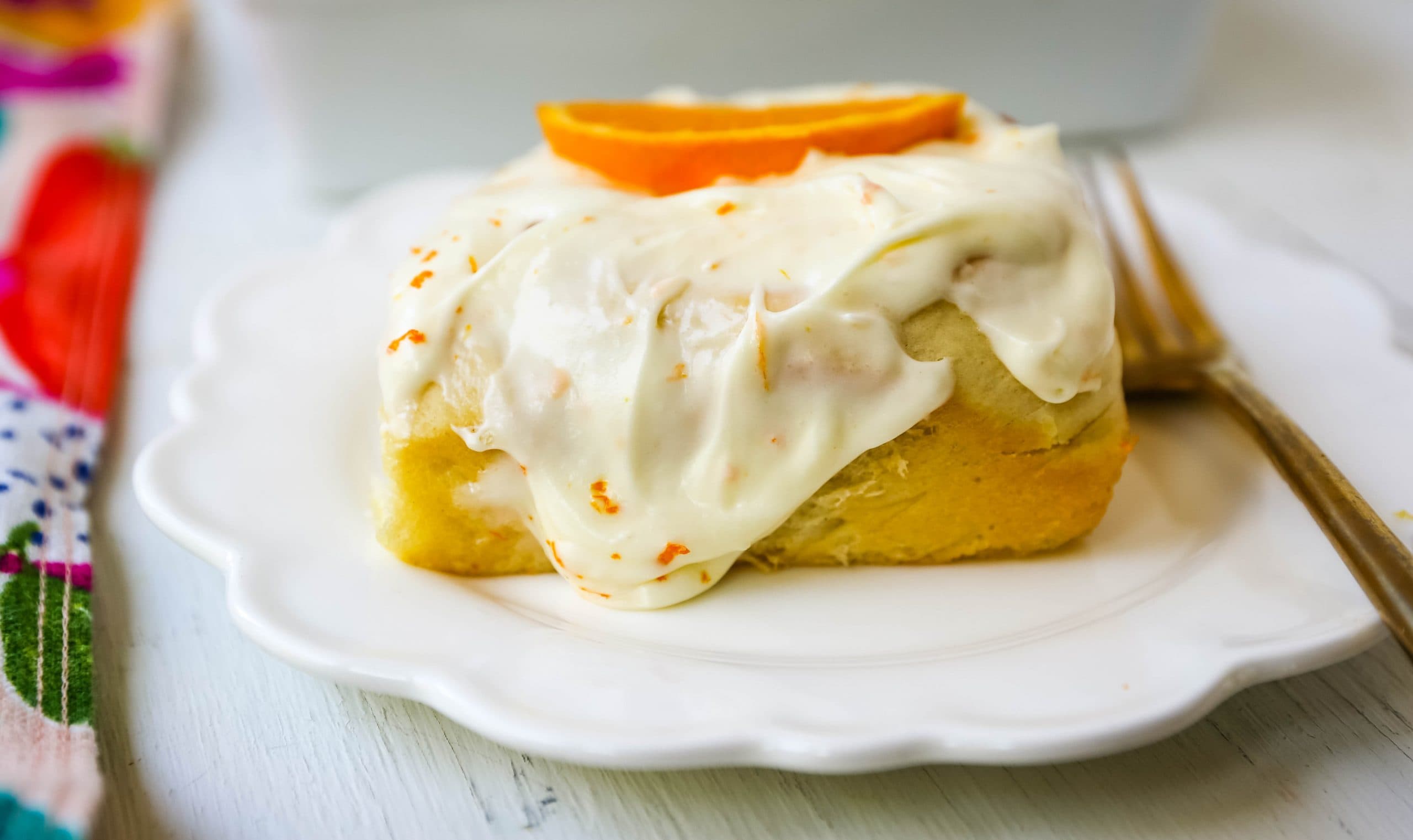 If you LOVE bread and rolls, check out these popular recipes on Modern Honey:
Hayley's Famous Cinnamon Rolls
Raspberry Sweet Rolls
Best Homemade Dinner Rolls
Quick Homemade Whole Wheat Bread
Miracle One Hour White Bread