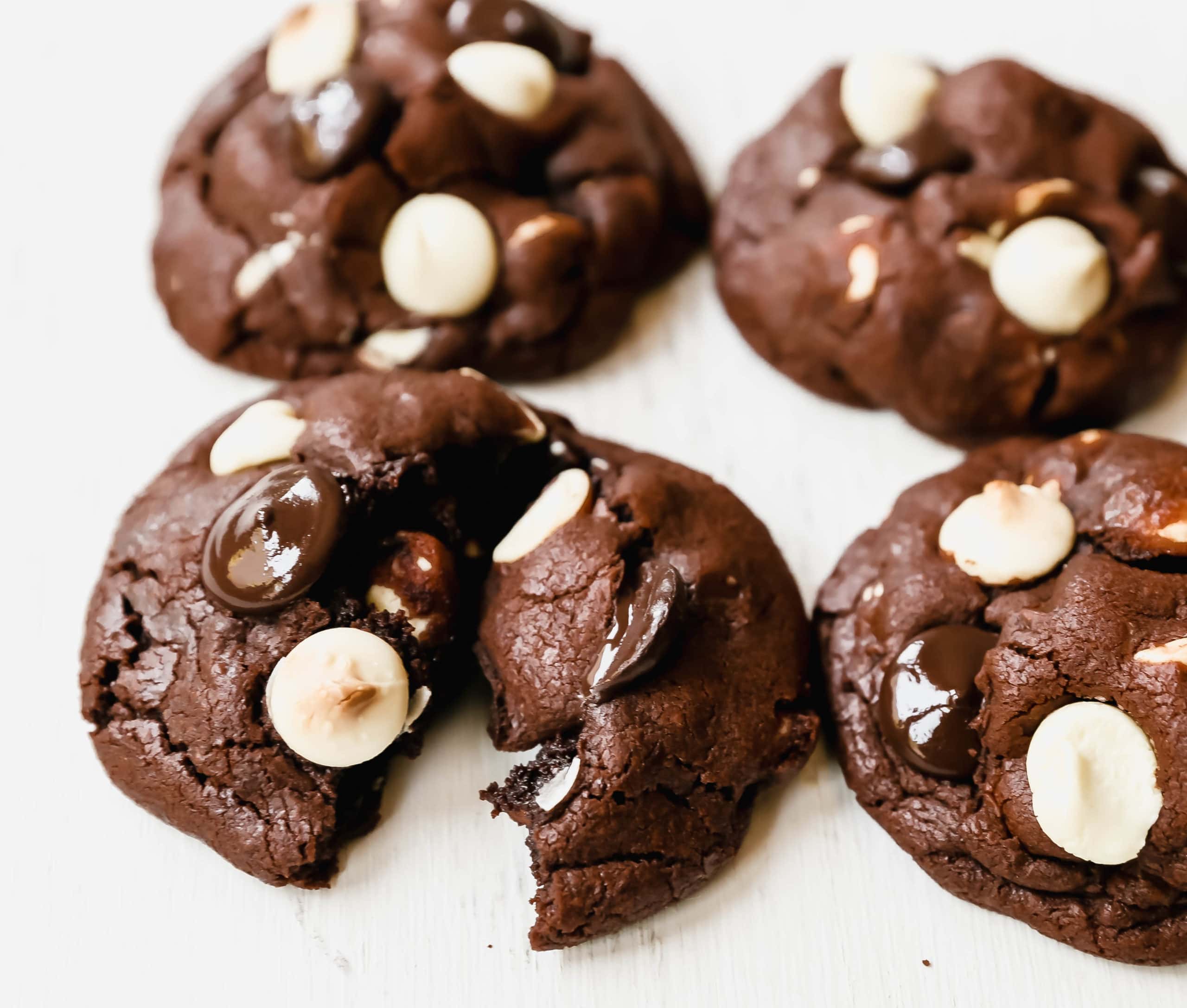 Bakery-Style Chocolate White Chocolate Chip Cookies
Soft, thick, and chewy chocolate cookies with white chocolate chunks. This cookie is for chocolate lovers!
If you love chocolate, then you will get so excited about these cookies! These Chocolate White Chocolate Chip Cookies are full of two types of chocolate -- semi-sweet chocolate chunks and white chocolate chips -- all in one chewy chocolate cookie.
It has been quite a week for our family! My oldest daughter, Sierra, who is a Senior in college, just got engaged to be married last week! We are over the moon excited about it and can't wait to add her fiance, Conner, to the family. It is so much fun watching your kids find their person and fall in love. If you have any wedding advice, send it my way!
We were up in a cabin in Sundance, Utah for the engagement and spent 11 incredible days basking in the crisp, cool Fall weather and beautiful scenery. We never wanted to leave!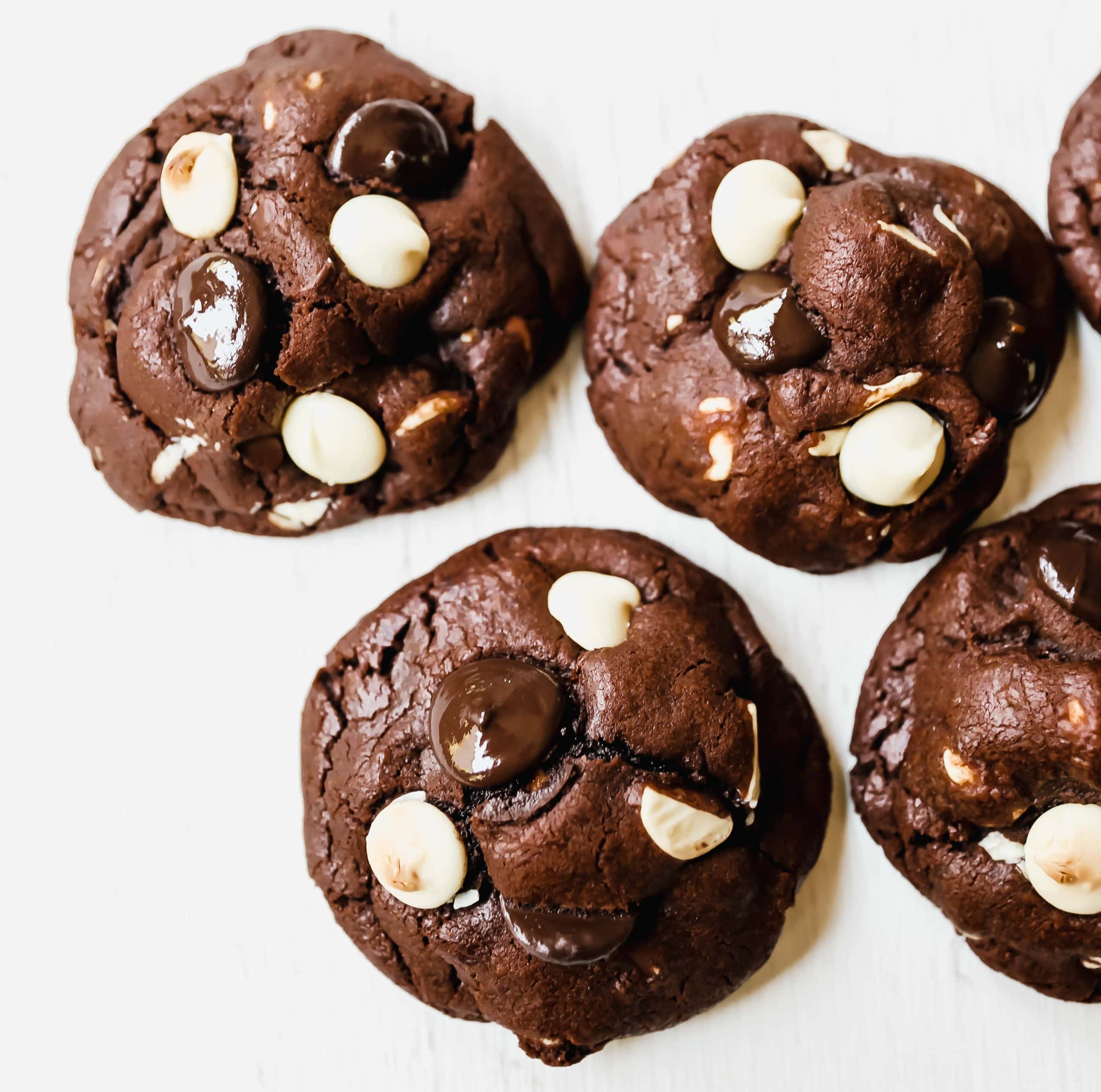 But anytime we travel and rent a home, I always bring pre-made homemade cookie dough. My kids know that when we are on vacation, I will be whipping up a batch of cookies around 2:30 every single day. 🙂 I always bring a classic chocolate chip cookie dough and this chocolate white chocolate chip cookie dough.
This is one of my go-to classic triple chocolate chip cookie recipes that I always reach for. These are soft, chewy, with a nice amount of loft with the perfect amount of chocolate. It all starts off with a chocolate cookie base with the star of the show the unsweetened cocoa powder to give it a rich chocolate flavor. Then you add in the rich semi-sweet chocolate and creamy white chocolate chips to give it the extra bit of chocolatey goodness.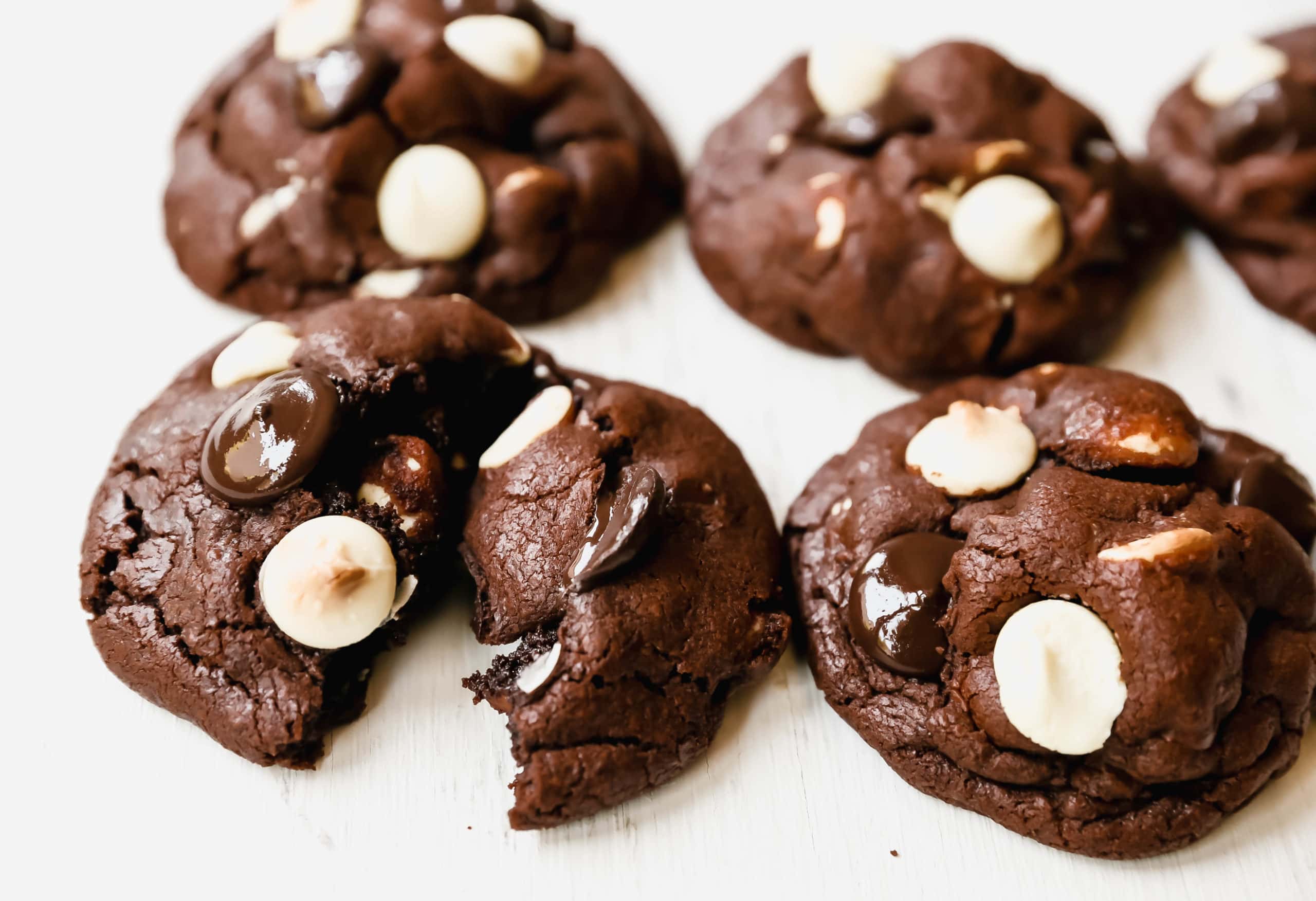 How to make the Best Bakery-Style Chocolate White Chocolate Chip Cookies:
Start by creaming together butter, brown sugar, and sugar for 4 minutes or until light and fluffy. This helps to create a smooth texture and gives loft to the cookies.
Add eggs and vanilla and mix for 1 minute.
This recipe calls for two types of flour -- all-purpose and cake. Cake flour has a low gluten percentage which helps to create a more tender cookie. You always want to use unsweetened cocoa powder in baking recipes. Fold in unsweetened cocoa powder, all-purpose flour, cake flour, baking soda, cornstarch, and salt.
Fold in semi-sweet chocolate chunks or chips and white chocolate chips. I love to chop up a high-quality chocolate bar into pieces because it melts beautifully when baked. My favorite white chocolate chips are Guittard and Ghirardelli.
If you want your cookies to be even better, wrap the cookie dough tightly in plastic wrap and chill for at least 24 hours.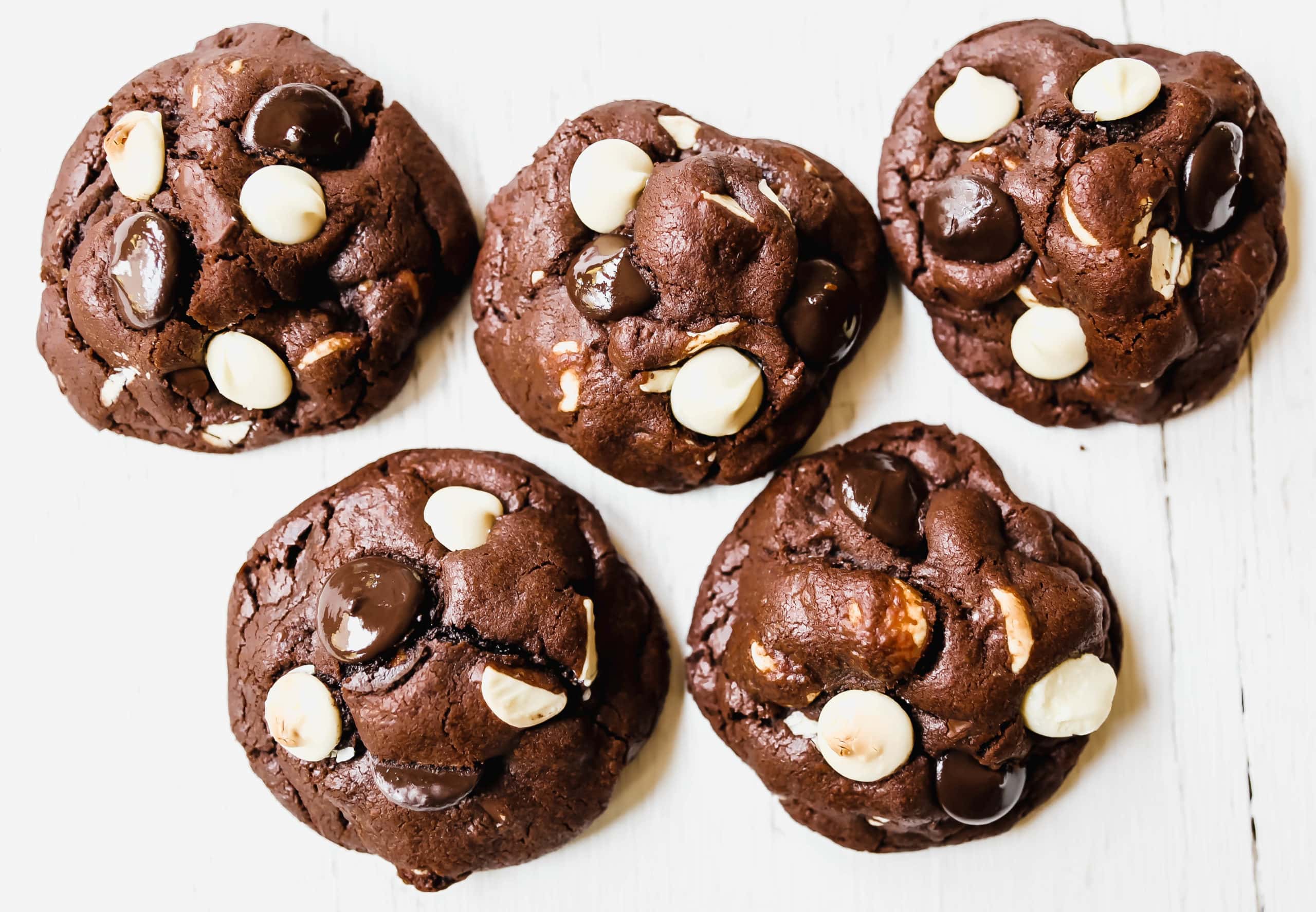 If you love cookies, check out these other popular recipes:
Levain Bakery Chocolate Chip Cookies
Bakery-Style Milk Chocolate Pecan Cookies
Levain Bakery Dark Chocolate Chocolate Chip Cookies
Hunka Hunka Triple Chocolate Chip Cookies
Some of my favorite baking essentials:
Nordicware Light-Colored Baking Sheets
Kitchenaid Mixer
Parchment Paper Baking Sheets
Follow Modern Honey on Facebook
Follow @modern_honey on Instagram
Follow me @ModernHoney on Pinterest