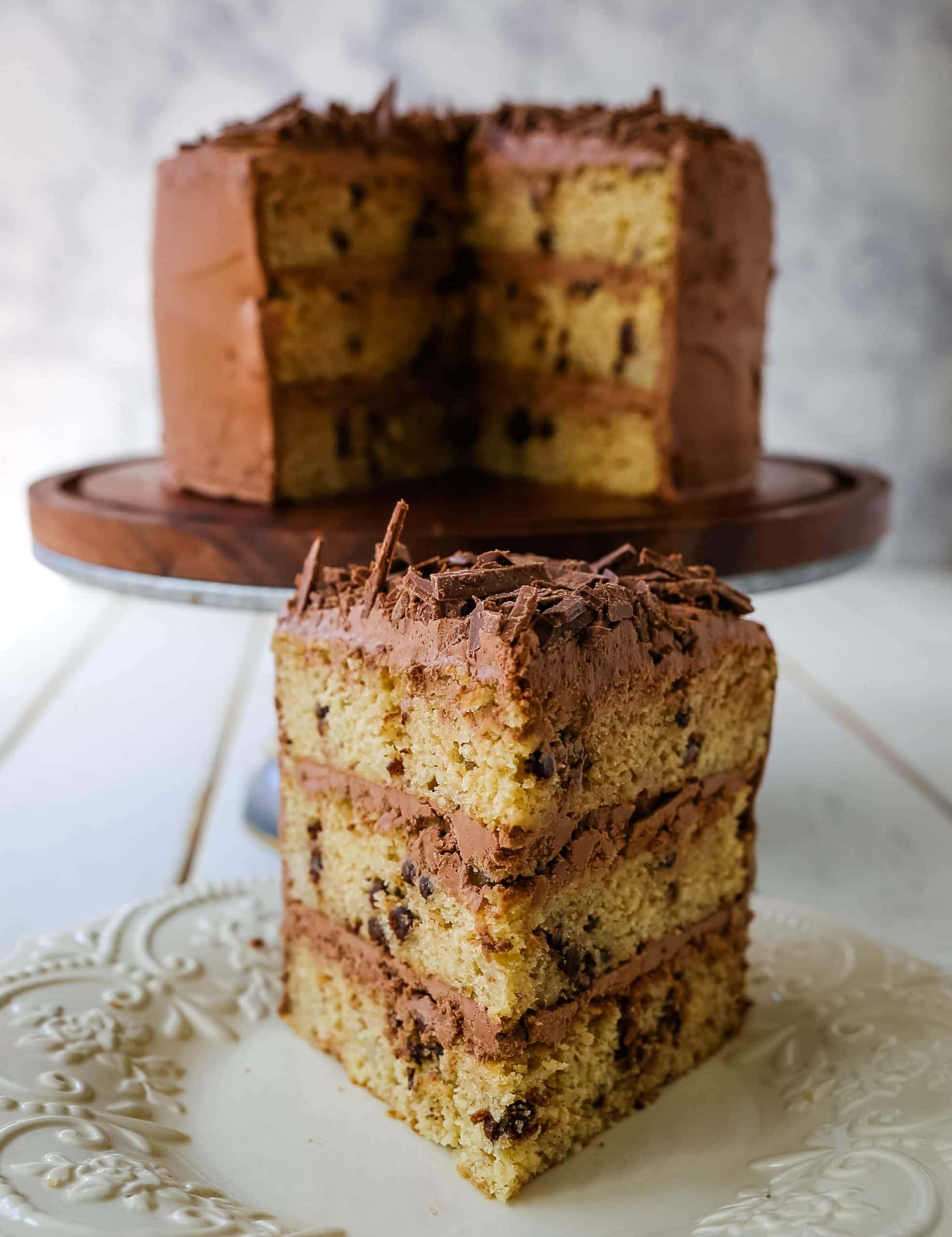 Banana Chocolate Chip Cake with Nutella Frosting
Moist banana cake studded with mini chocolate chips and topped with rich Nutella chocolate frosting
Banana and chocolate go together like peanut butter and jelly. This is such a delectable flavor combination! It all begins with a moist banana chocolate chip cake that literally melts in your mouth. Then you top it with a homemade chocolate Nutella frosting and you will be in cake heaven.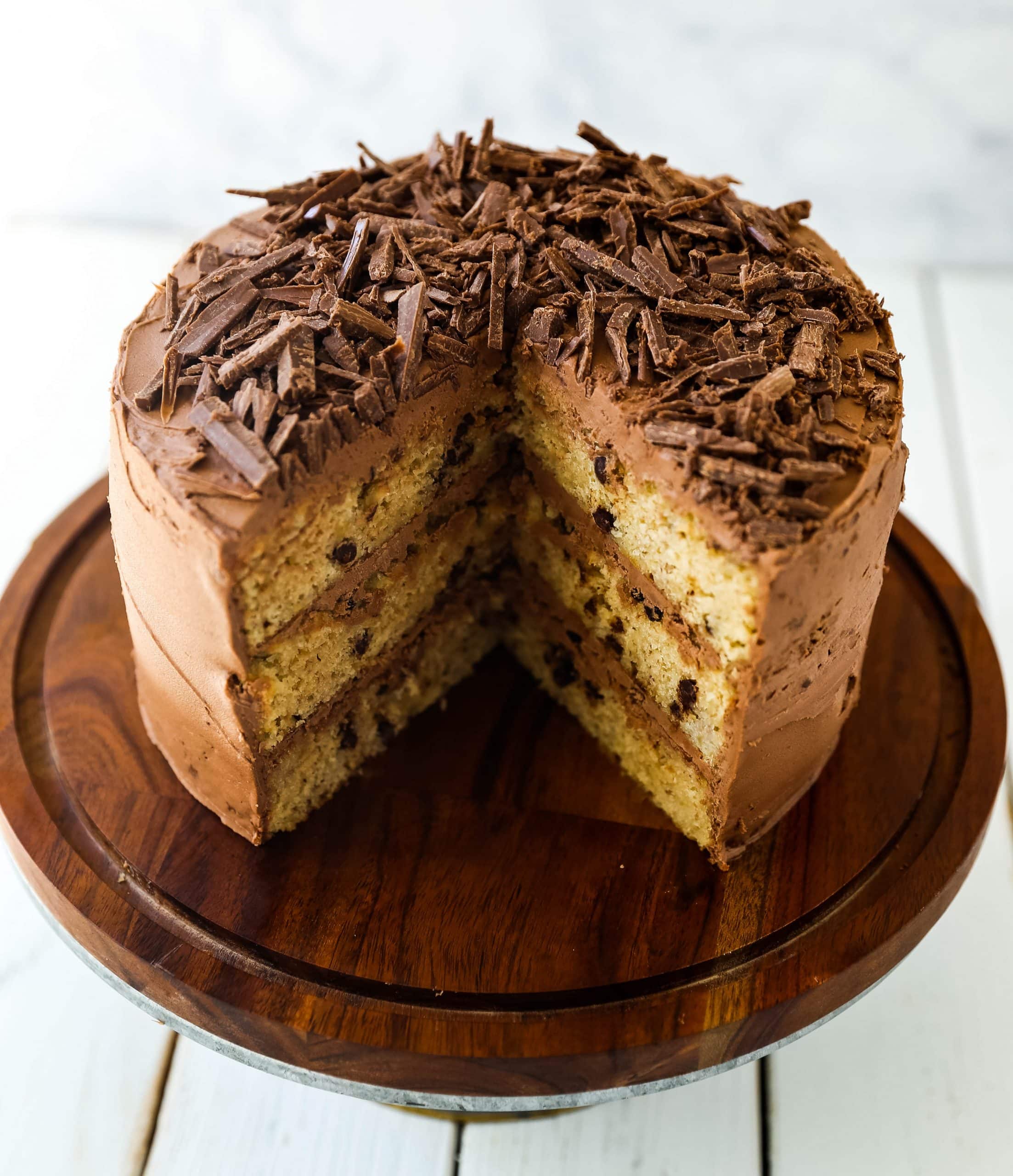 My brother shared his favorite banana cake recipe with me and I was hook, line, and sinker for it. I decided to transform the recipe into a layered cake and add chocolate chips and chocolate frosting because WHY NOT? I haven't been able to stop eating it since. We have a problem.
I am very picky with my cake recipes so before they get published here on Modern Honey, I do some rigorous testing. I want to ensure that they are the best before I share them so you will have success in the kitchen! That is always my goal.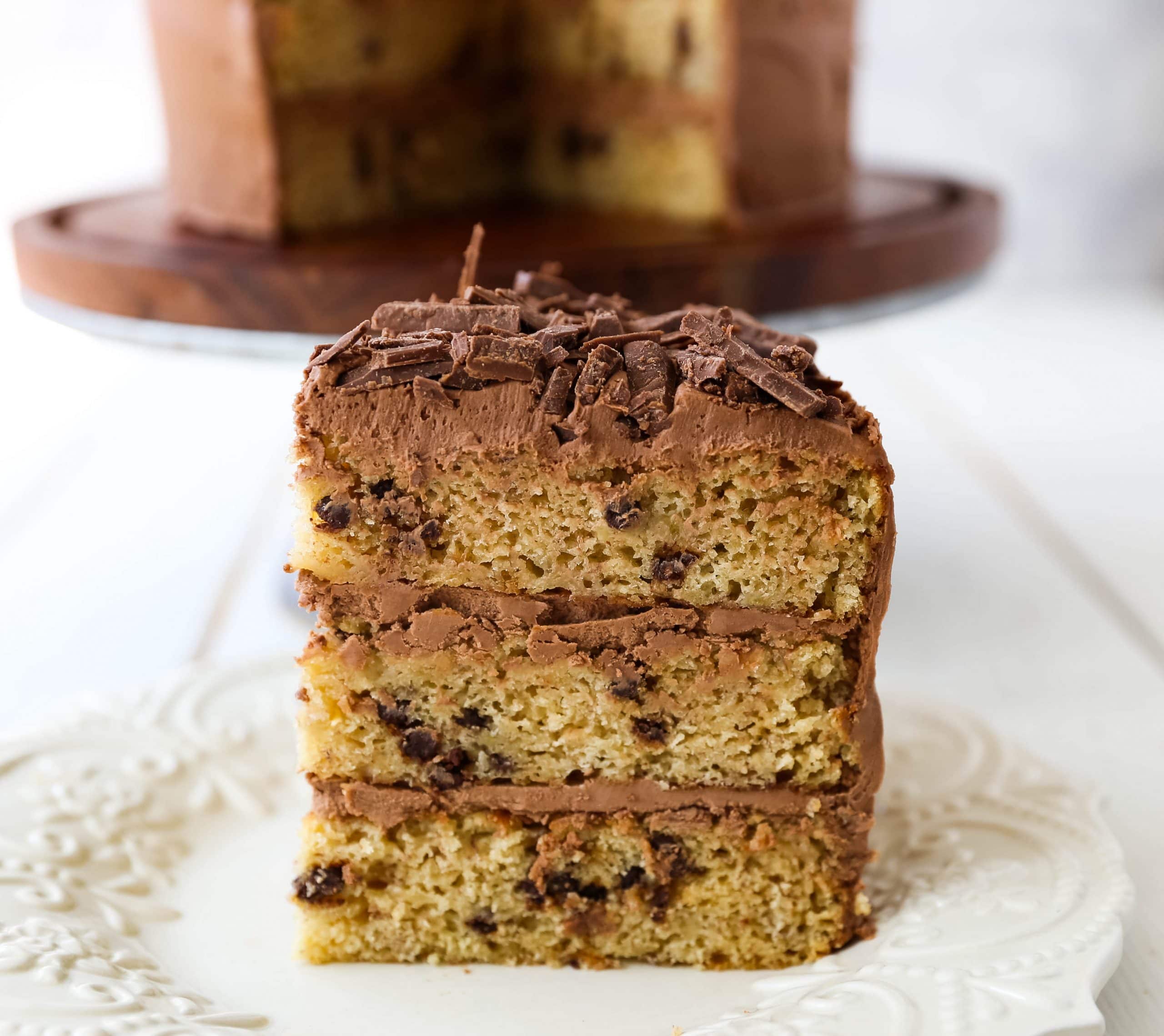 We have been baking as a family every single day. Today I whipped up a batch of my Levain Bakery Chocolate Chip Cookies sans walnuts. They are beyond heavenly. I am pretty sure my kids are used to a homemade baked good being on the counter by the afternoon. 🙂 We do start off the day with a green smoothie and go for a healthy lunch to bring some balance! Now they've been asking for this banana cake with chocolate frosting over and over again too!
This cake is extra moist because we not only use ripe bananas but buttermilk as well to give it such a tender texture. I suggest using bananas that are very ripe and have brown spots on them. The bananas are definitely sweeter this way and are just right for banana bread or banana cake.
The chocolate Nutella frosting is super simple. It is made with sweet cream butter, Nutella, powdered sugar, and a touch of cream. If you want some extra Nutella flavor, I suggest drizzling a little Nutella all over the frosted cake.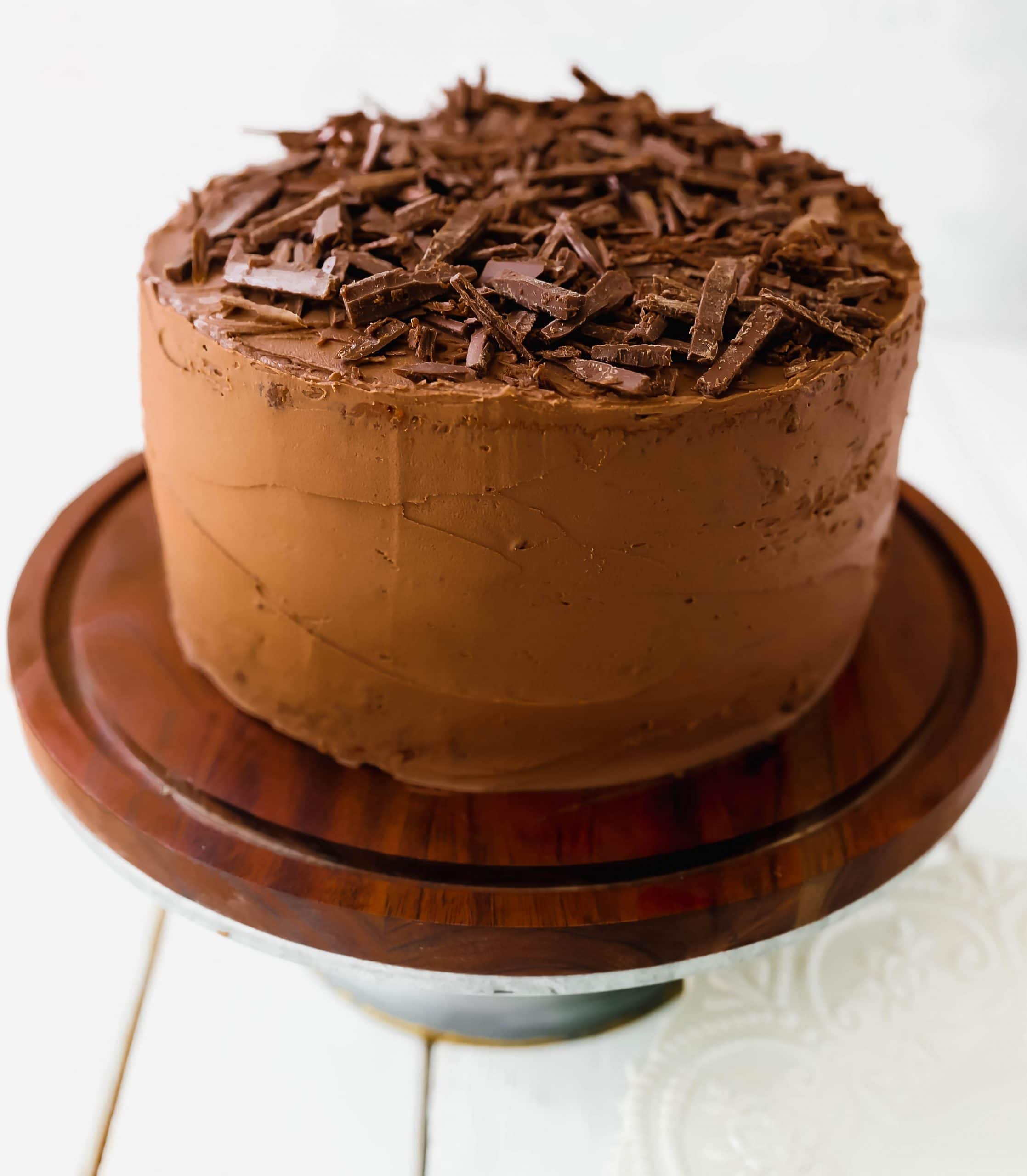 How to make Banana Chocolate Chip Cake:
Use Ripe Bananas. You want to use over-ripe bananas with black spots. You want to see those black spots on the yellow peel, because that is all flavor. It brings so much natural sweetness to the cake. If your bananas aren't quite ripe enough, place in a brown paper bag and place in a dark place.
Sprinkle fresh lemon juice over mashed bananas. It helps bring some acidity to the cake and keep the bananas from turning brown.
Use Buttermilk. It is a true miracle worker in baked goods. It helps to create such a tender texture. The beauty of it is that it has the same amount of fat as 1% milk yet is so thick and creamy.
Use Mini Chocolate Chips, if possible. This way you get chocolate chips in every bite. I use the Nestle mini semi-sweet chocolate chips.
I use three8-inch cake pans for this recipe. You can also use two 9-inch cake pans but the layers will just be a tad thicker.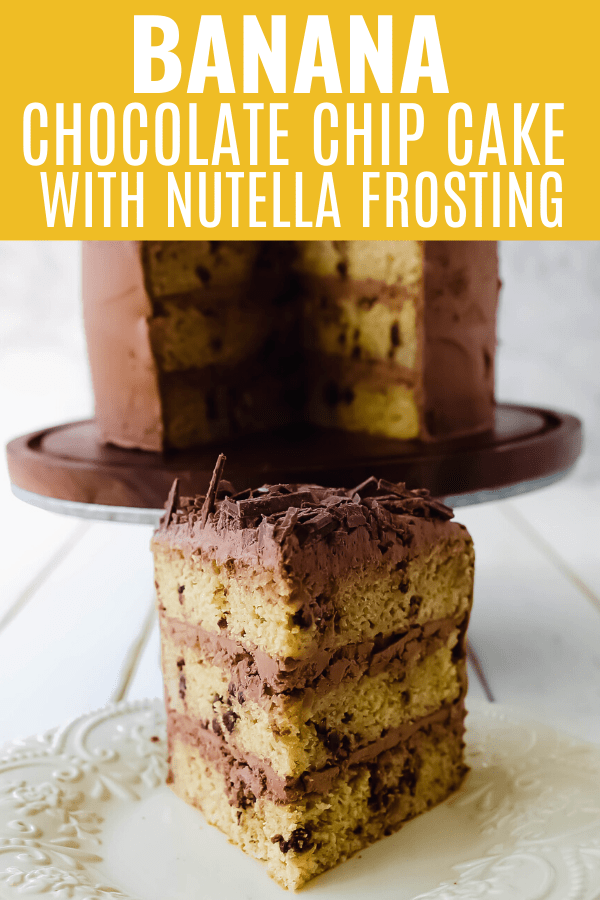 Here are some more favorite recipes:
JEFF'S Banana Cake with Cream Cheese Frosting
Love at First Sight Chocolate Cake
Chocolate Chip Banana Bread
Banana Bread Recipe