Best places to eat in orange county california
I have lived in Arizona most of my life. Since most Arizonians make a mass exodus to the beach in the summer, I consider California my second home. We usually visit at least 2-3 times a year but I have already hit that mark and it's only June! It's definitely my happy place.
You know I do a ridiculous amount of research on food. Is that normal? Don't answer that. 🙂 Life is too short to waste your calories on mediocre food! It's my quest to find the BEST food wherever I visit. This usually entails a lot of research online, reaching out to friends, and asking the locals.
After so many years of visiting the beaches of Orange County and eating my fair share of food, I have compiled the a list of the Best Places to Eat in Orange County California.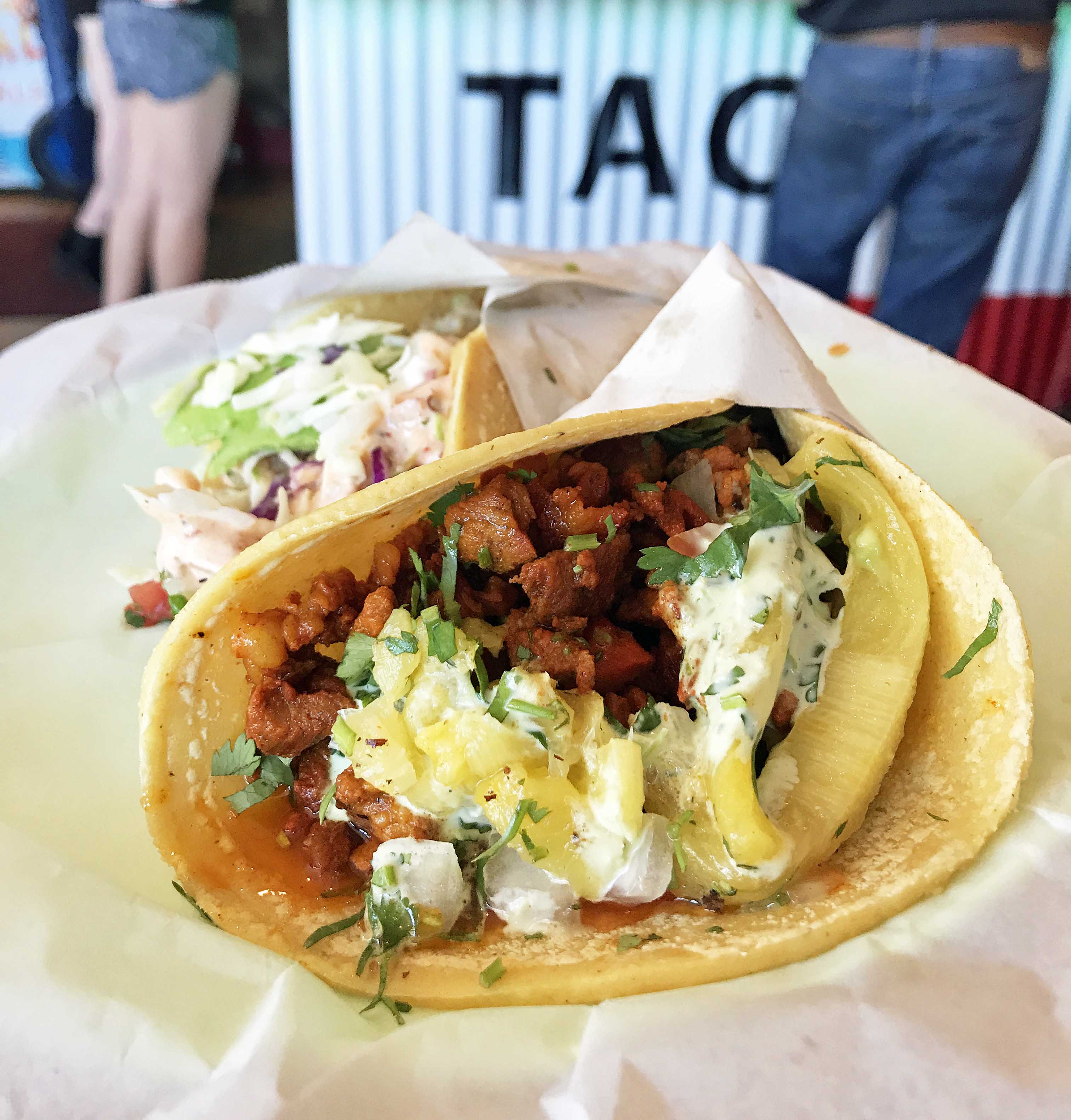 This list includes the best places to eat in Newport Beach, Laguna Beach, Huntington Beach, Costa Mesa, Santa Ana, Mission Viejo, Irvine, Corona del Mar, and many more! I would LOVE to hear your favorites.
If you want to discover more about the California Pacific Coast Highway, check out this post HERE.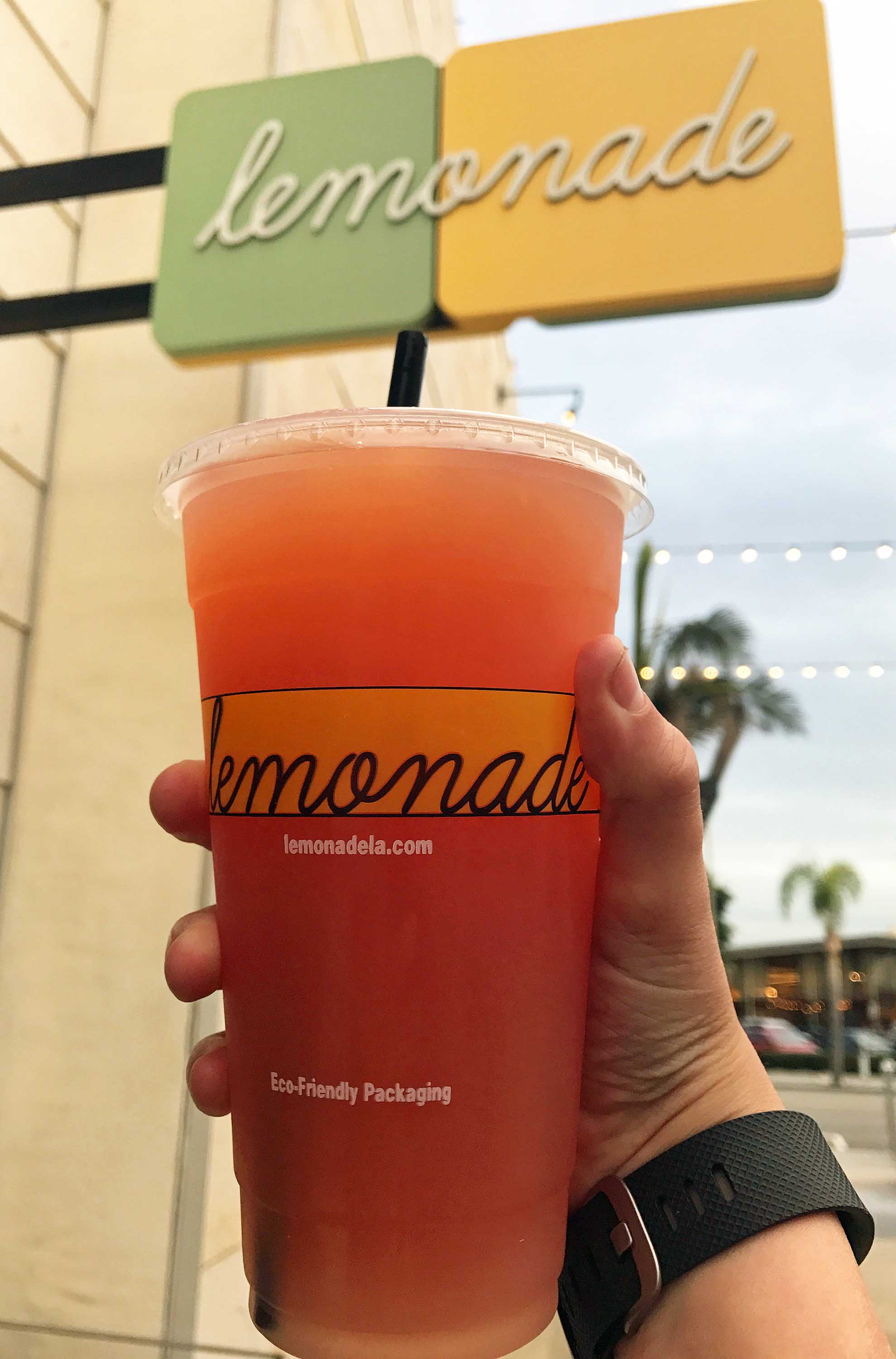 The Best Places to Eat in Orange County California
Burgers in Orange County:
Hopdoddy Burger Bar — Newport Beach, Tustin (excellent burgers, milkshakes, and green chili queso and fries)
TK Burgers — Newport, Costa Mesa
Slaters 50/50 Burgers — Huntington
GD Bro Burger — Santa Ana (used to be a food truck. Innovative burgers and shakes)
GrinderZ — Huntington
Bunz Burgers — Huntington
Stacked — Huntington
Beach Barrell — Newport
Rockfire Grill — Santa Ana, Mission Viejo (brick wood fire made bread)
Burger Boss — Mission Viego (custom make your perfect burger)
Sandwiches + Pizza + Italian in Orange County:
Lemonade — Huntington, Newport, Irvine (fresh salads, sandwiches, protein served cafeteria style. Try the lemonade, tiajuana sandwich, and pineapple coconut green beans)
Bruxie — Huntington, Irvine (fried chicken in a waffle sandwich. Need I say more?)
Mama's D's Italian — Newport (popular stop for authentic Italian)
Beach Barrell — Newport (sandwiches, burgers, pizza)
Mendocino Farms — Costa Mesa (straight from the farm, fresh salads and sandwiches)
Sessions West Coast Deli — Newport Beach (fresh ingredients, yummy sandwiches and salads)
MOD Pizza — Huntington, Irvine, Laguna Hills (custom made-to-order pizzas, berry lemonades)
Ramos House — San Juan Capistrano (serves breakfast and lunch in charming setting)
Beachcomber — Crystal Cove (beautiful setting right on the beach)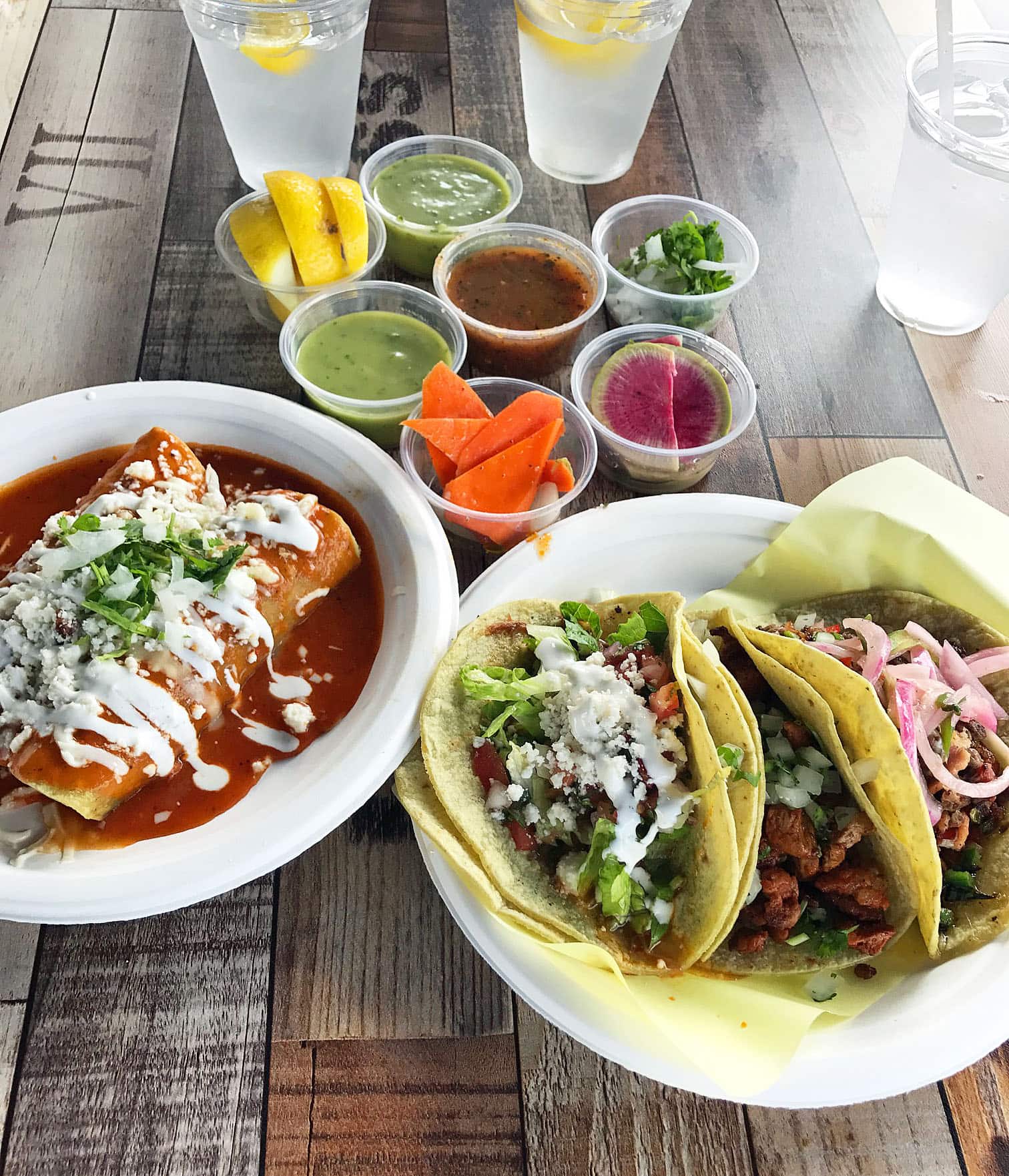 Mexican Food in Orange County:
Taco Mesa — Newport Beach (order-at-counter, salsa bar, authentic mexican)
Adolfo's Mexican — Laguna Beach (try the machaca beef enchiladas with fried egg and tacos)
Red O — Newport
Javier's — Crystal Cove (gorgeous setting on the water, pricey Mexican food)
Carmelita's Mexican — Laguna Beach
Slapfish Tacos — Newport, Huntington, Laguna (known for their fish tacos)
Healthy Food in Orange County:
Blue Bowl — Orange (custom acai bowls. Try the layered acai, pitaya, and chia bowl)
Lemonade — Huntington, Irvine (fresh salads, sandwiches, protein served cafeteria style. Try the lemonade, tiajuana sandwich, and pineapple coconut green beans)
Milk & Honey — Costa Mesa, Huntington (known for their M & H special — shaved ice, frozen yogurt, fresh fruit)
Active Culture — Laguna Beach, San Clemente (rice bowls, acai bowls, healthy foods)
Whole Foods — Newport Beach, Tustin (salad bar, fresh lunch ideas, smoothie + juice bar, healthy snacks)
Farmer's Markets — check the local city to find ones in your area
Seafood in Orange County:
Bear Flag Fish Co. — Huntington, Newport (known for their fresh poke)
Slapfish — Newport, Huntington, Laguna (fish tacos – visit during happy hour for great deals on tacos)
North Shore Poke Co. — Huntington, Costa Mesa (fresh poke)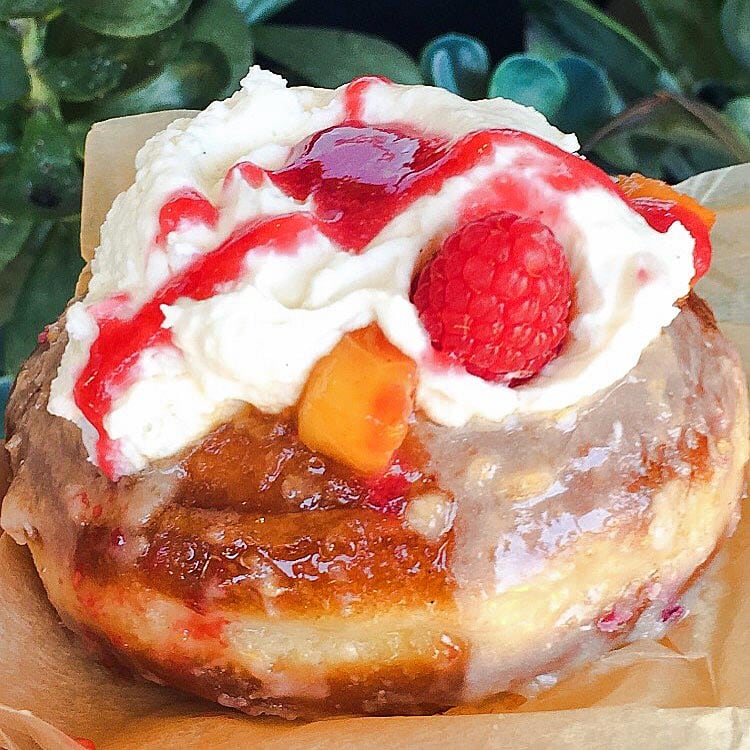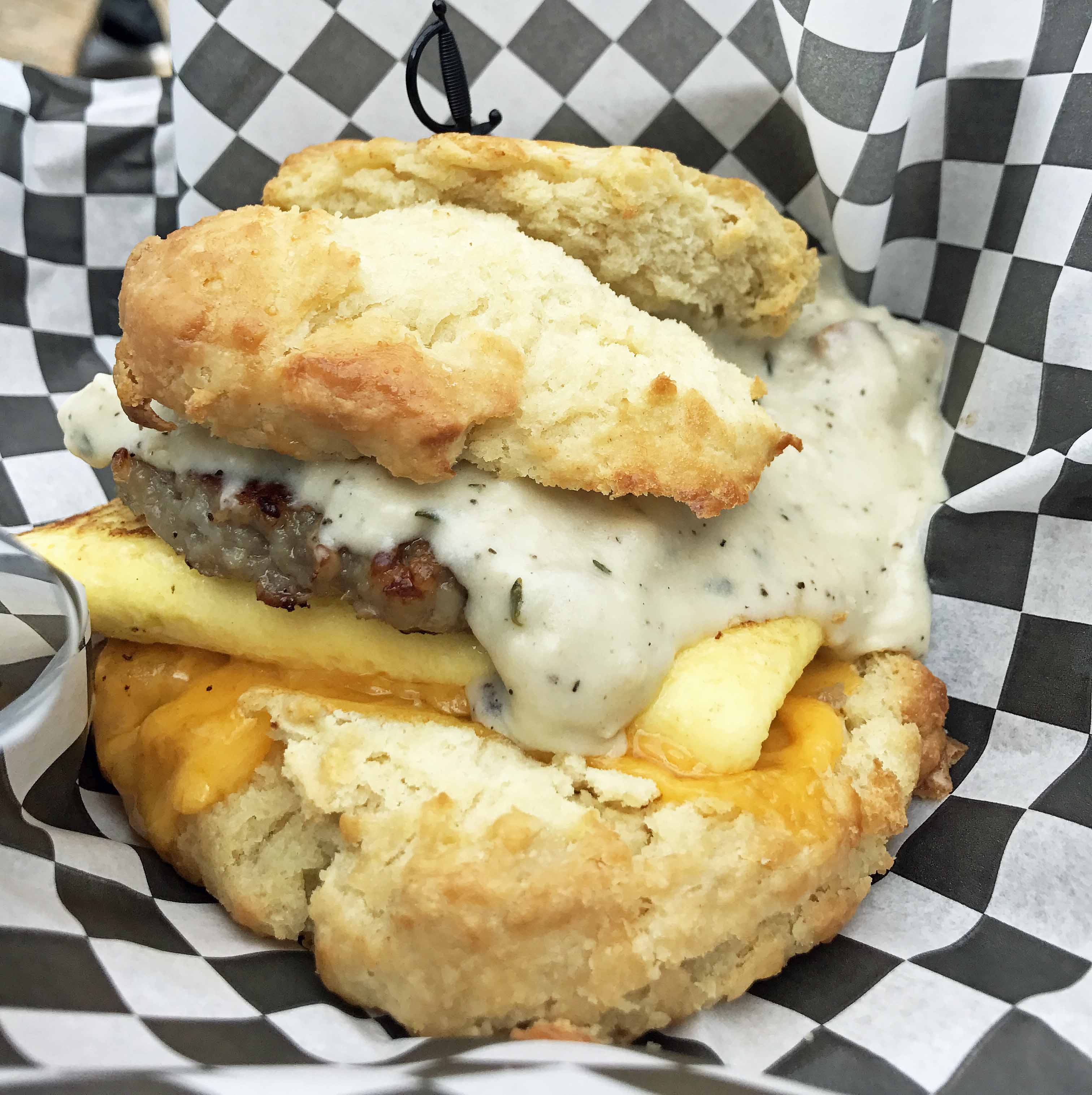 Breakfast (see doughnuts and bakeries below as well) in Orange County:
Stack's Pancake House — Huntington, Dana Point, Irvine, MJ (unique pancake flavor combos)
Sugar Shack — Huntington Beach (try their pancakes!)
Beachcomber — Crystal Cove (right on the beach)
Cafe Anastasia — Laguna Beach (fancier breakfast place with attention to detail)
Blackmarket Bakery — Costa Mesa (try their egg sandwiches)
Ice Cream in Orange County:
Cauldron Ice Cream — Santa Ana
South Swell Hand Dipped Ice Cream — San Clemente
Scoops n Scoops — Irvine
Rollin Creamery — Huntington Beach/FV
Gelato Paradise — Newport Beach & Laguna Beach
The Straw: Modern Milkshakes — Costa Mesa
Afters Ice Cream — Costa Mesa, Irvine, FV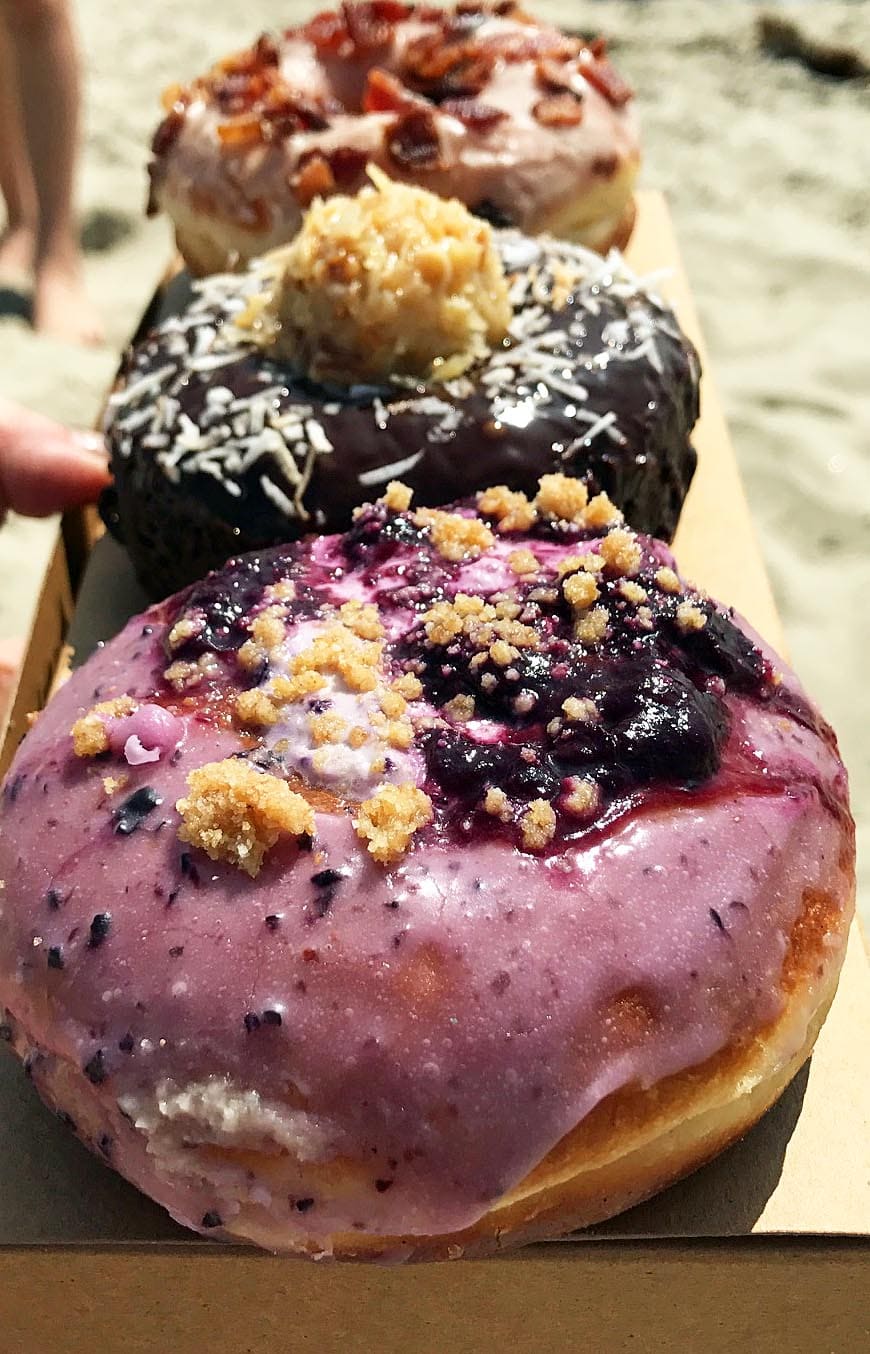 Bakeries + Doughnuts in Orange County:
Sidecar Doughnuts — Newport Beach
The Donuttery — Huntington Beach
Seaside Bakery — Newport Beach
Susie Cakes — Newport Beach, Laguna Niguel
California Cookie Dough — Huntington Beach/FV
Paris Baguette — Aliso Viejo
Savour Bakery — Mission Viejo
Paderia Bakehouse — Huntington Beach/FV
Sprinkles Cupcakes — Corona del Mar
Blackmarket Bakery — Costa Mesa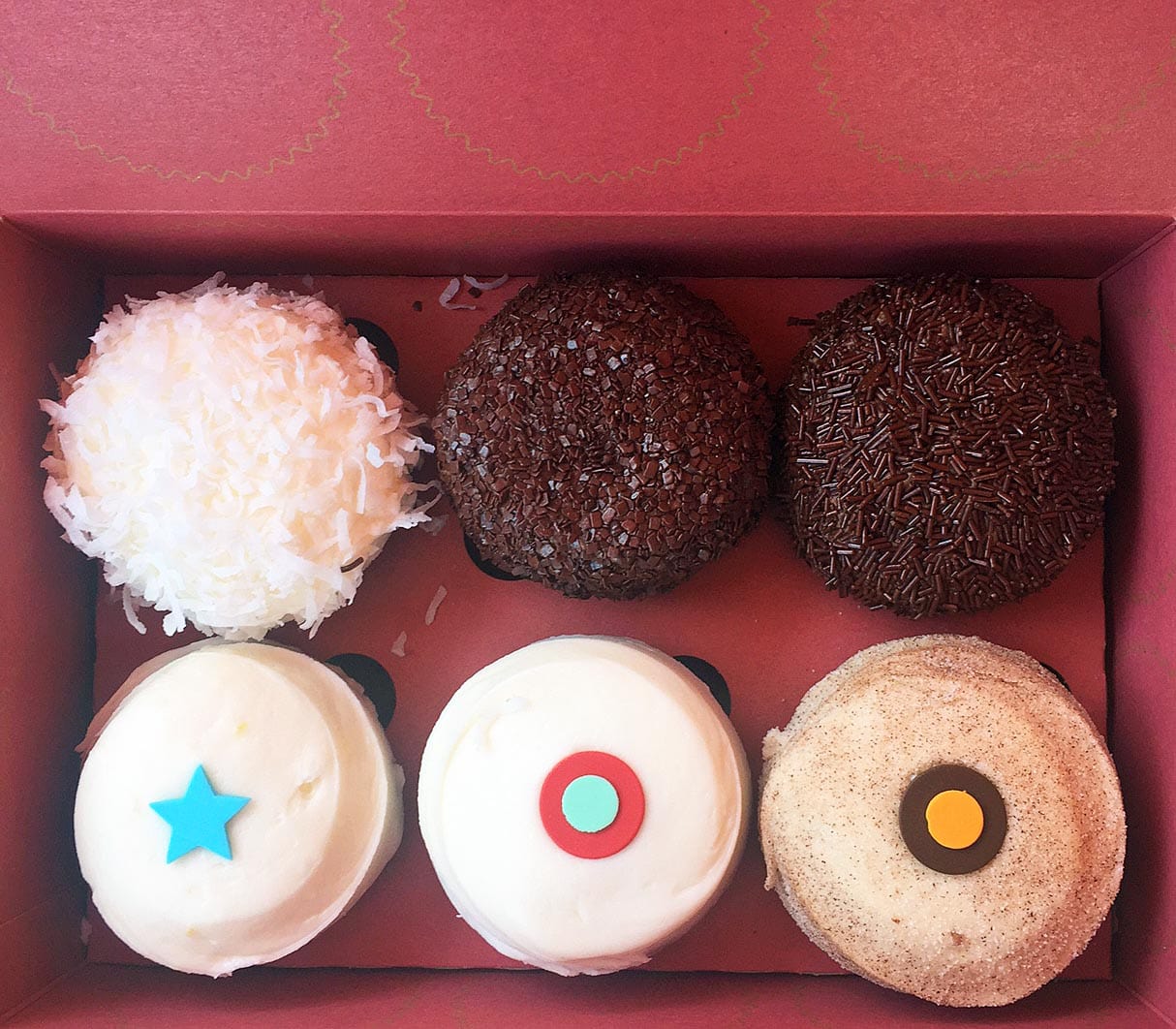 I hope you love this list of the best places to eat in Orange County. Share some of your favorites in the comments below or on my Modern Honey Instagram @modern_honey.  Have a fabulous vacation! xo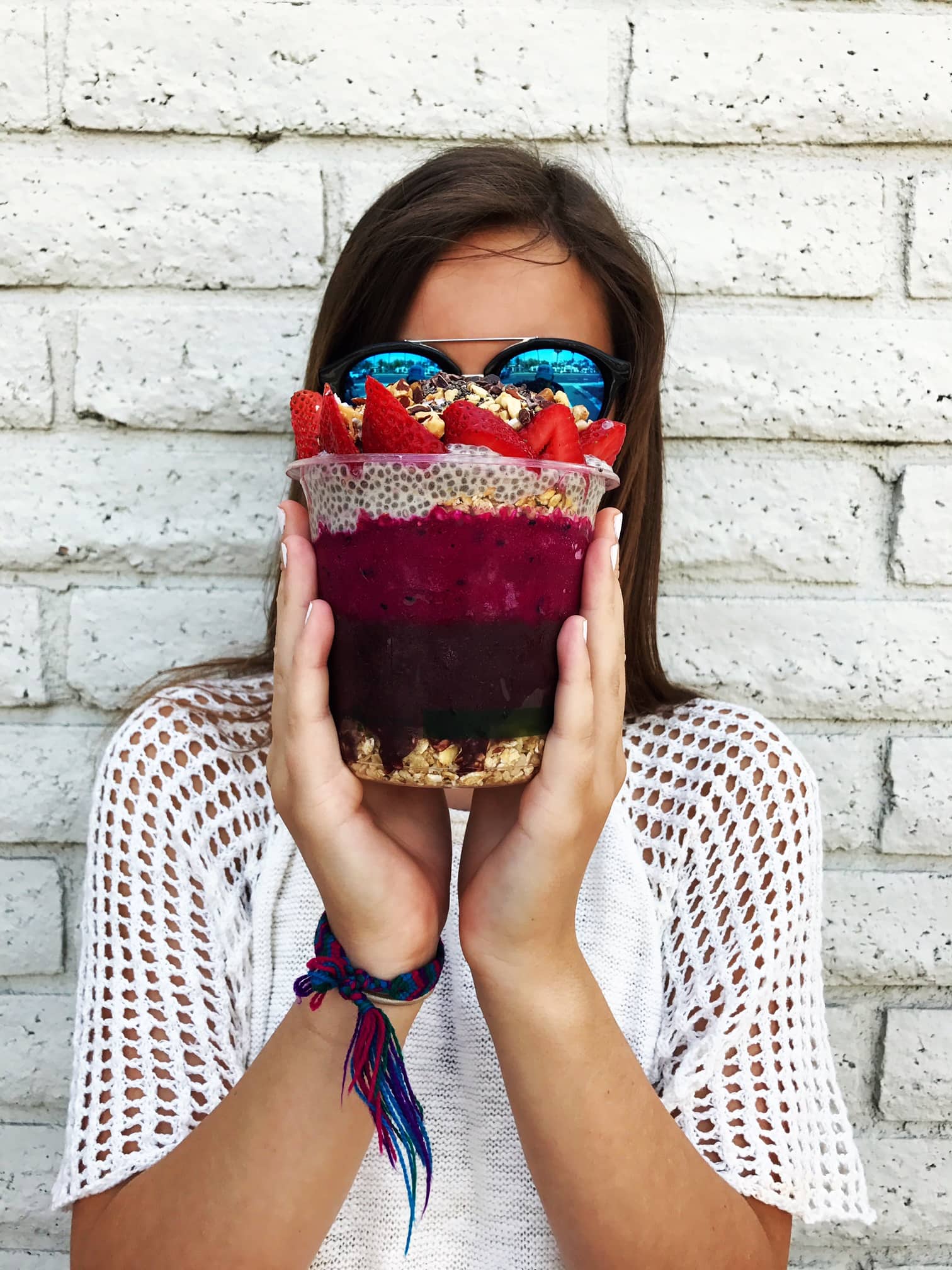 PIN on PINTEREST: