My first daughter just got married! Sierra and Conner were married on December 18, 2021 (and engaged on October 10th) so we literally had to plan a wedding in 69 days! Since they are both in college (Sierra is graduating from BYU next week!) and with internships looming, they decided to get married when they had the longest break from school. It was crazy fast and an insane amount of work to put on a wedding in a little over 2 months!
I am sharing hundreds of photos and tips that we learned throughout this process. I am sharing the "first look" photos on the beach, bridal shower, wedding dinner, engagements, wedding reception festivities, food and drinks, getting engaged, and a 6-minute video of it all. It was the most perfect day and we are beyond grateful to our friends and family for helping to make it happen!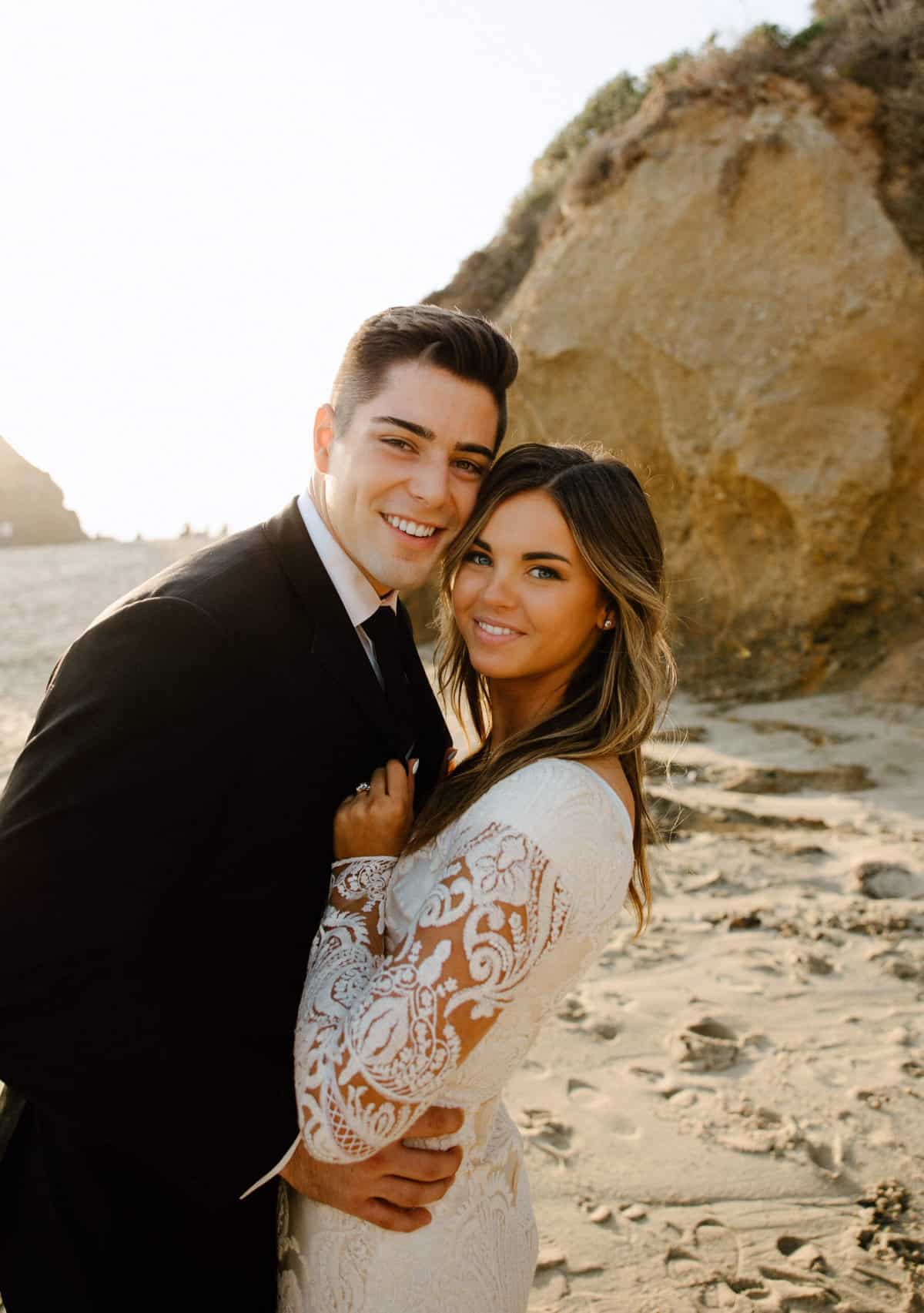 Beach Bridals and First Look at the Montage in Laguna Beach, California. Photography by Haylie Thomas.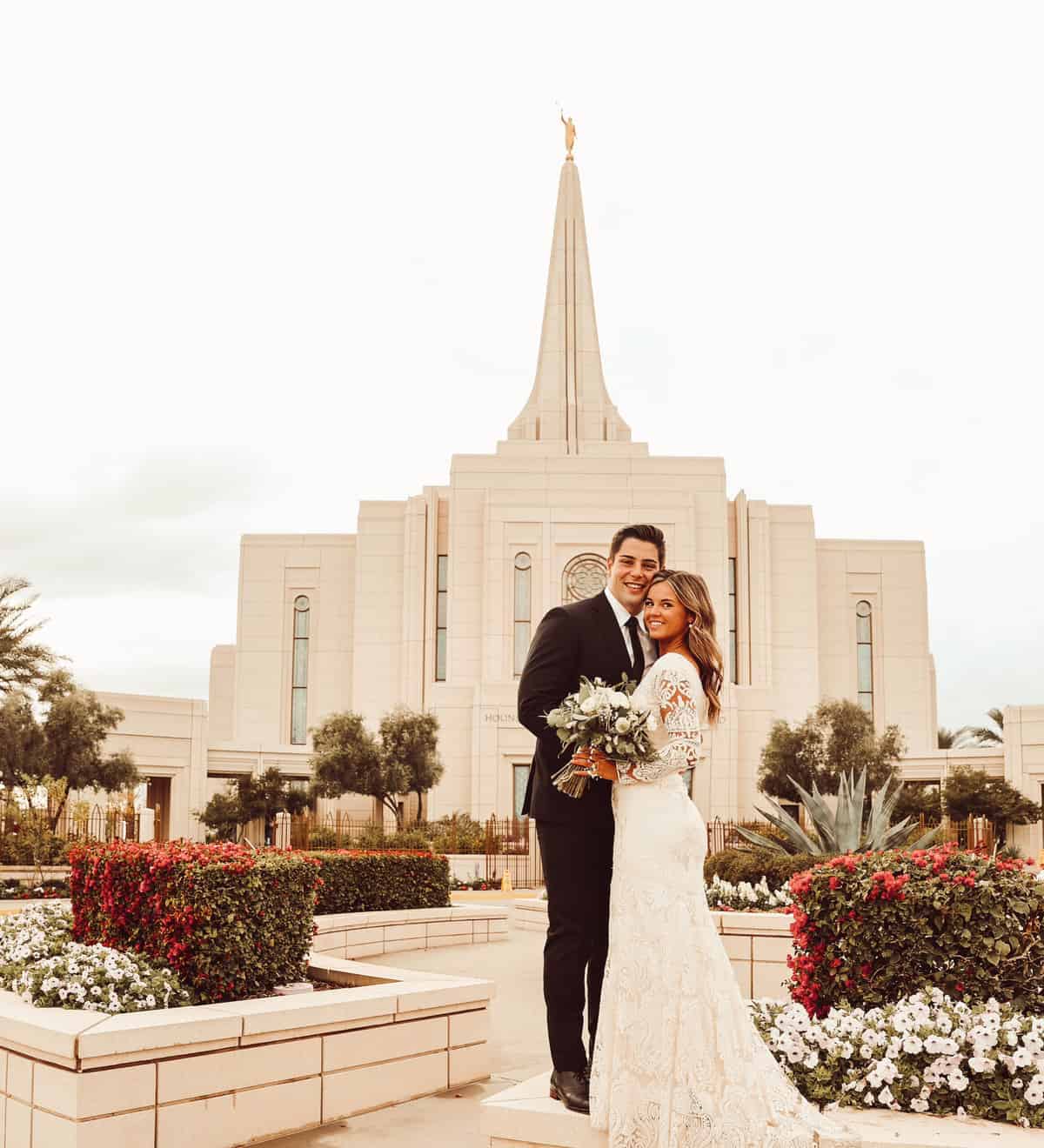 Gilbert, Arizona Temple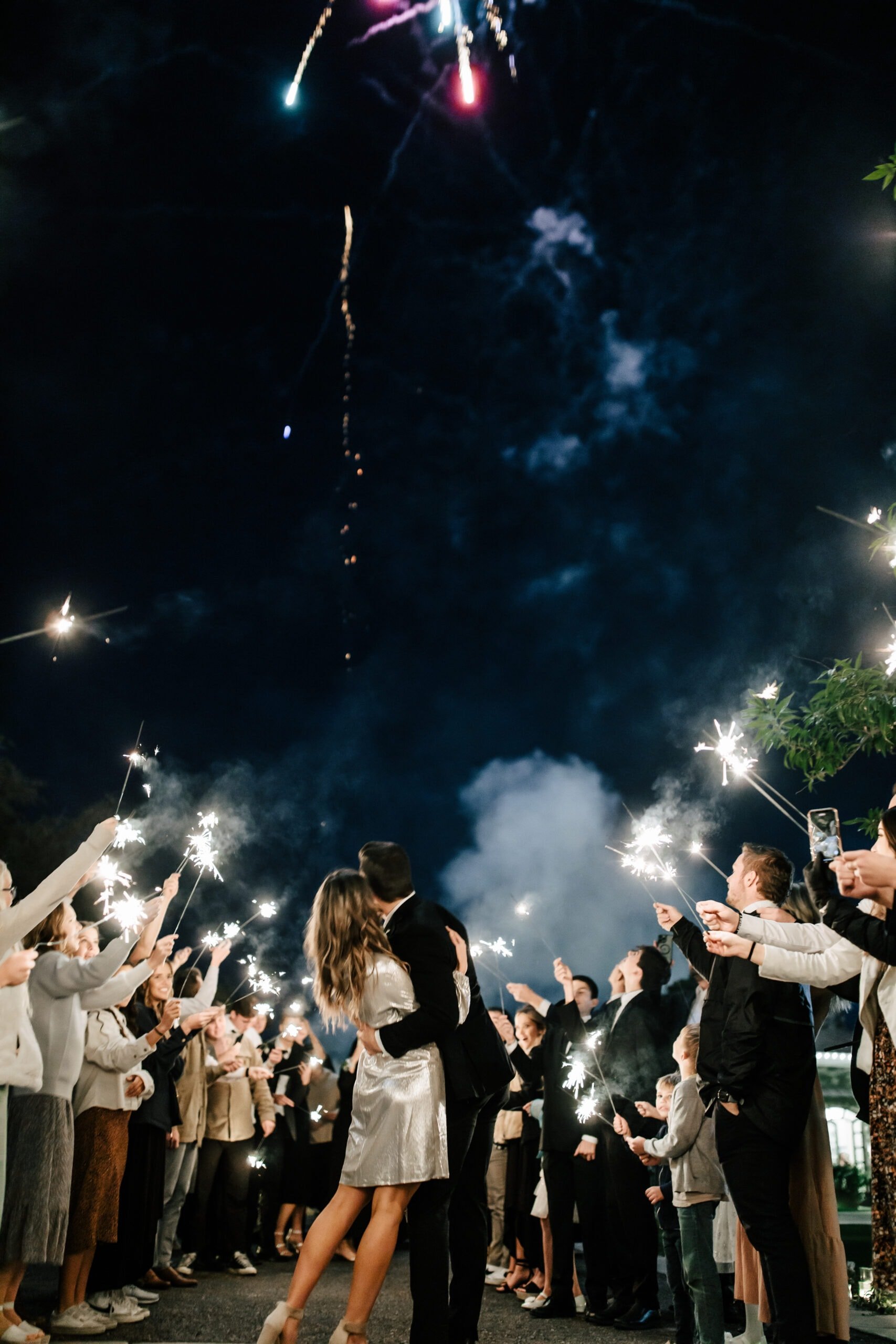 We had a sparkler send-off and surprised them with a fireworks show at the end. It was one of the highlights!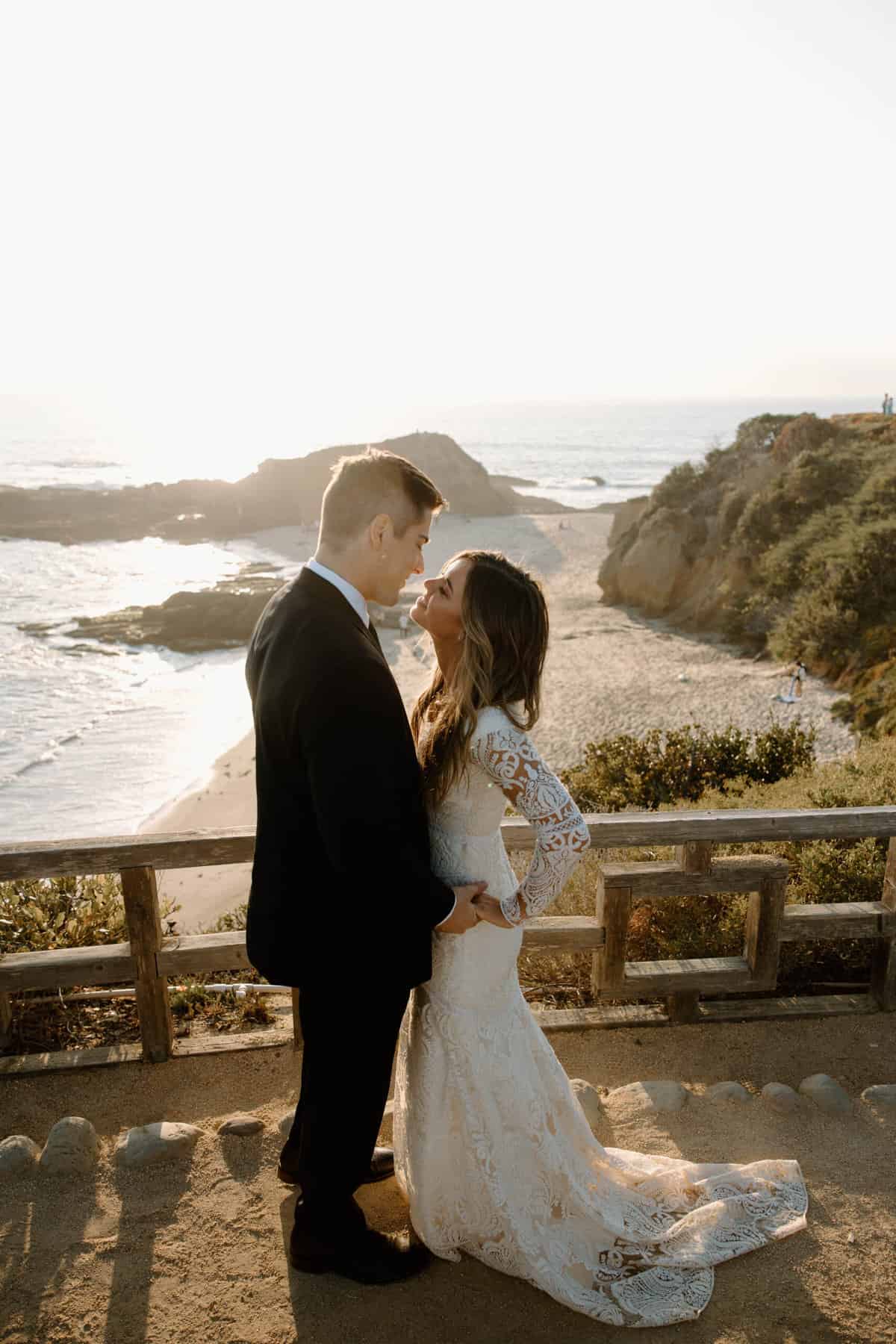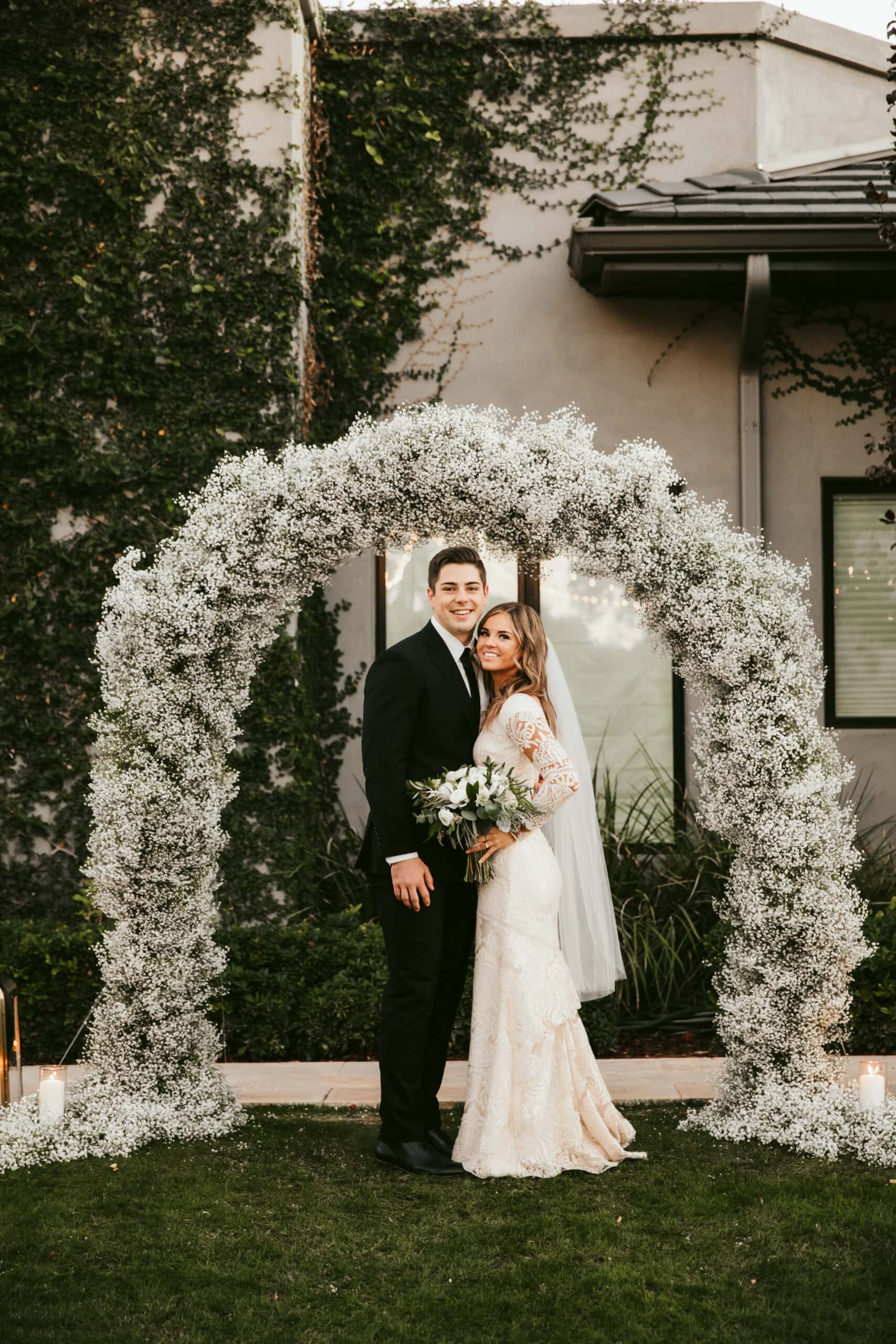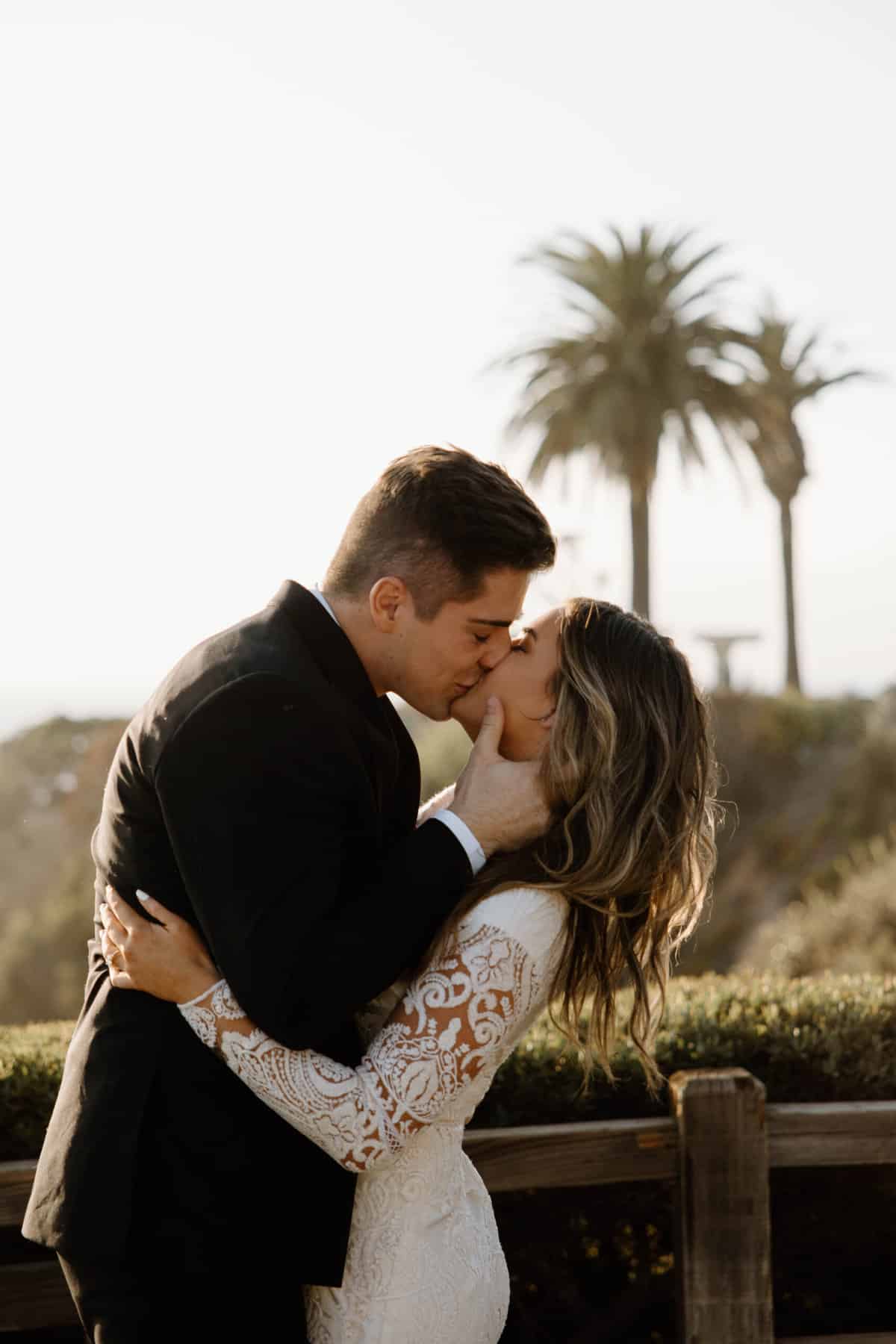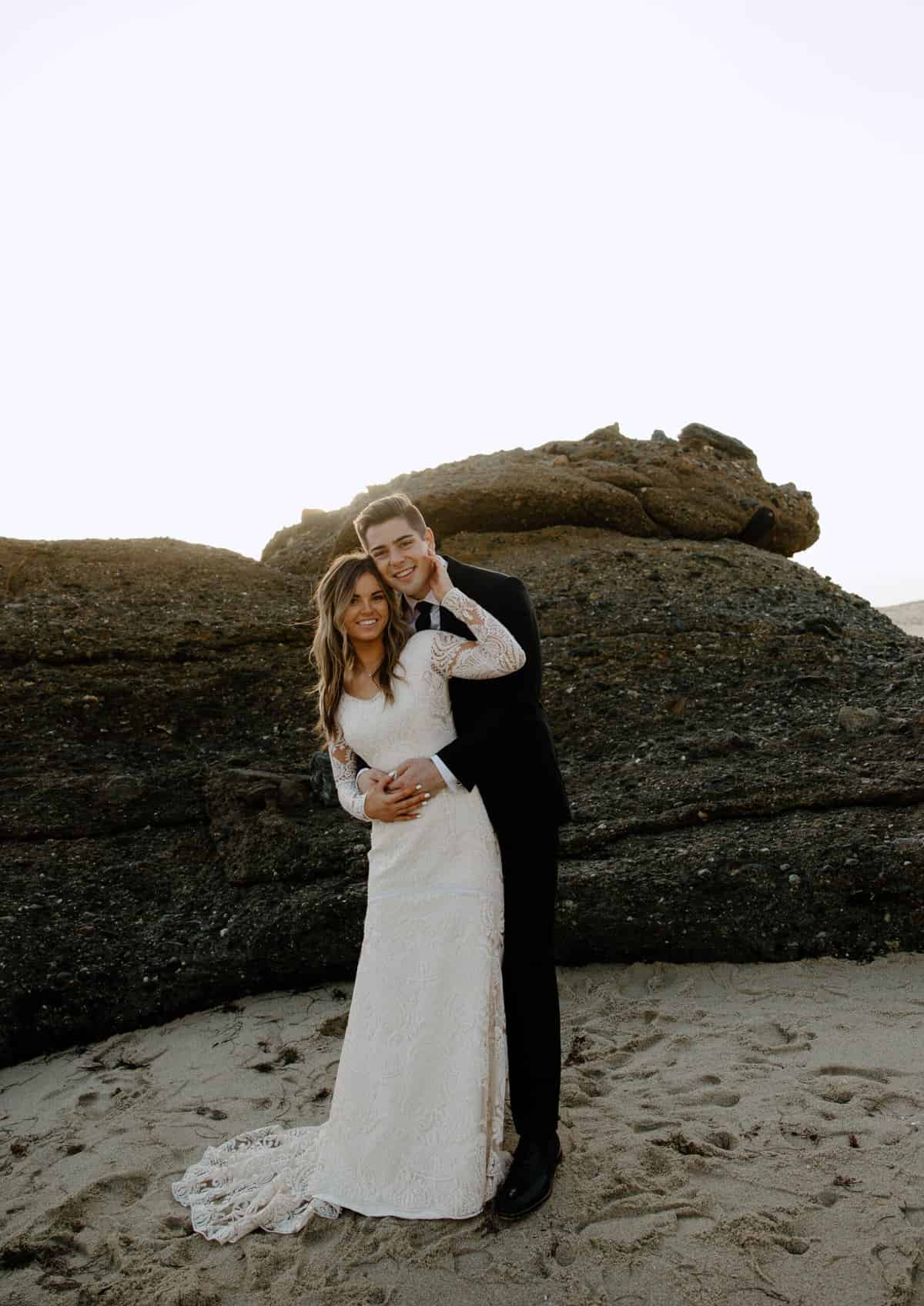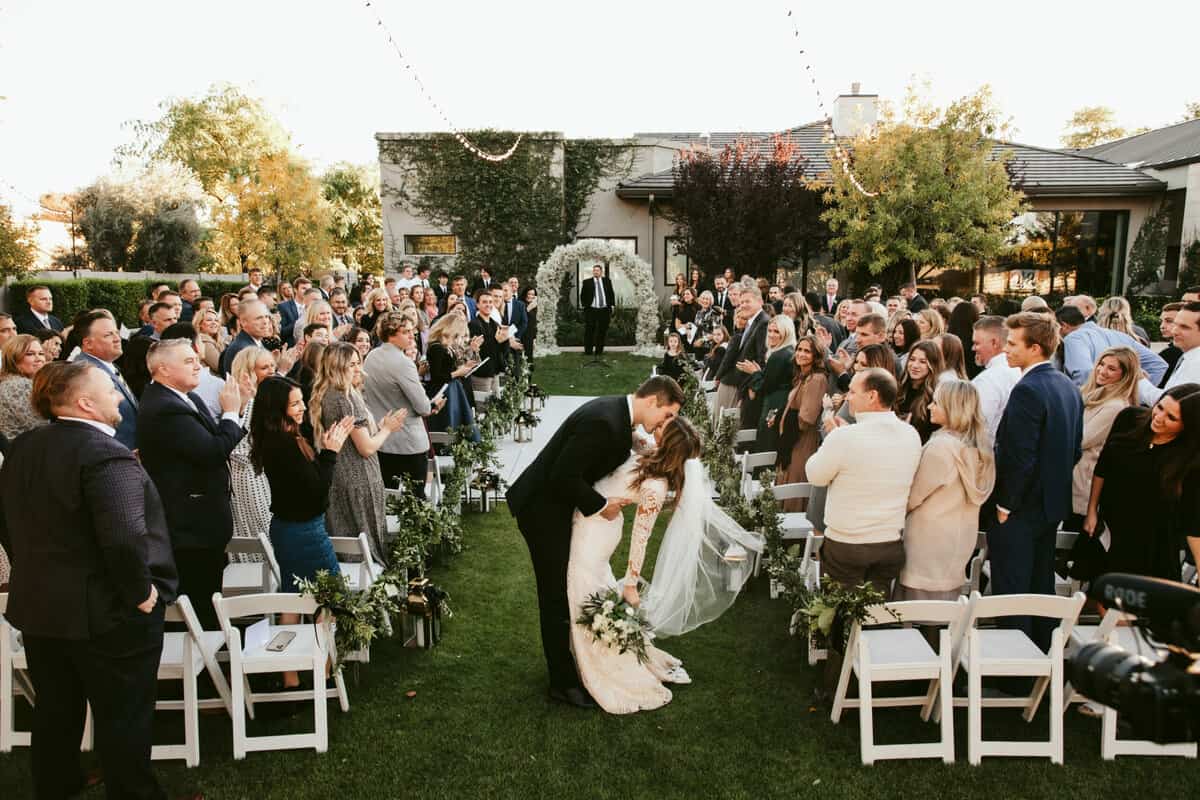 Wedding Day Photography by Chase Sevey Photography.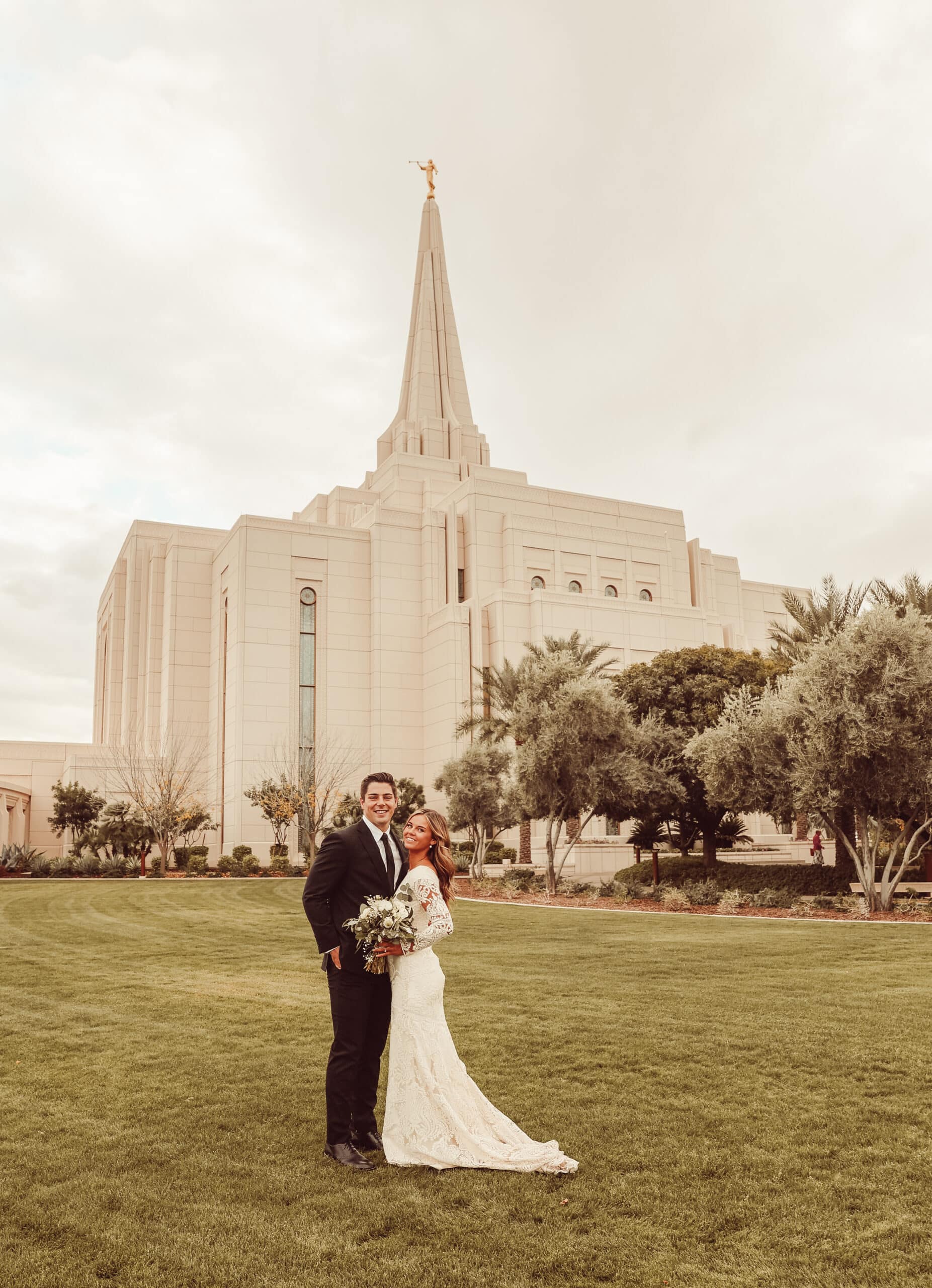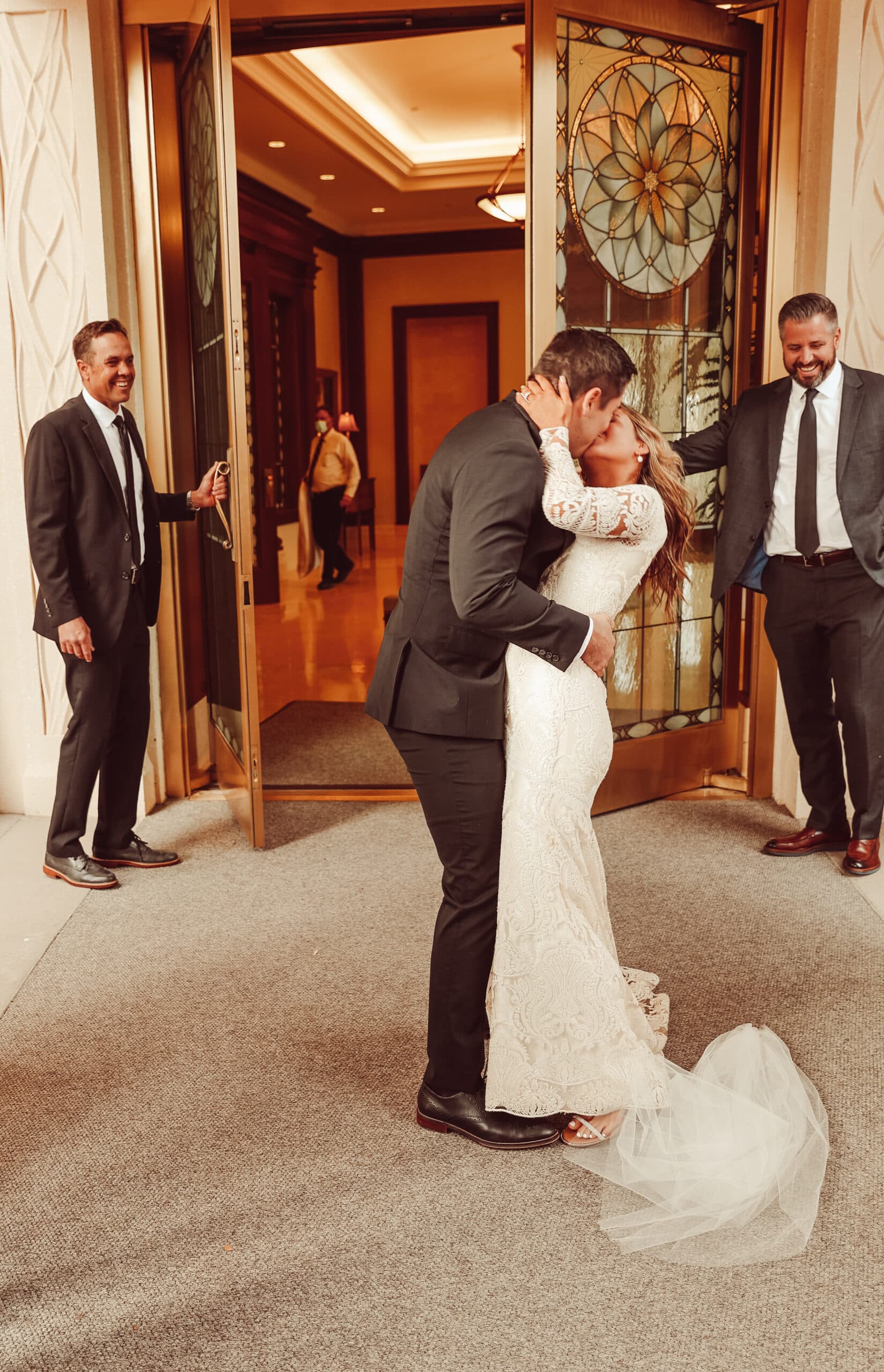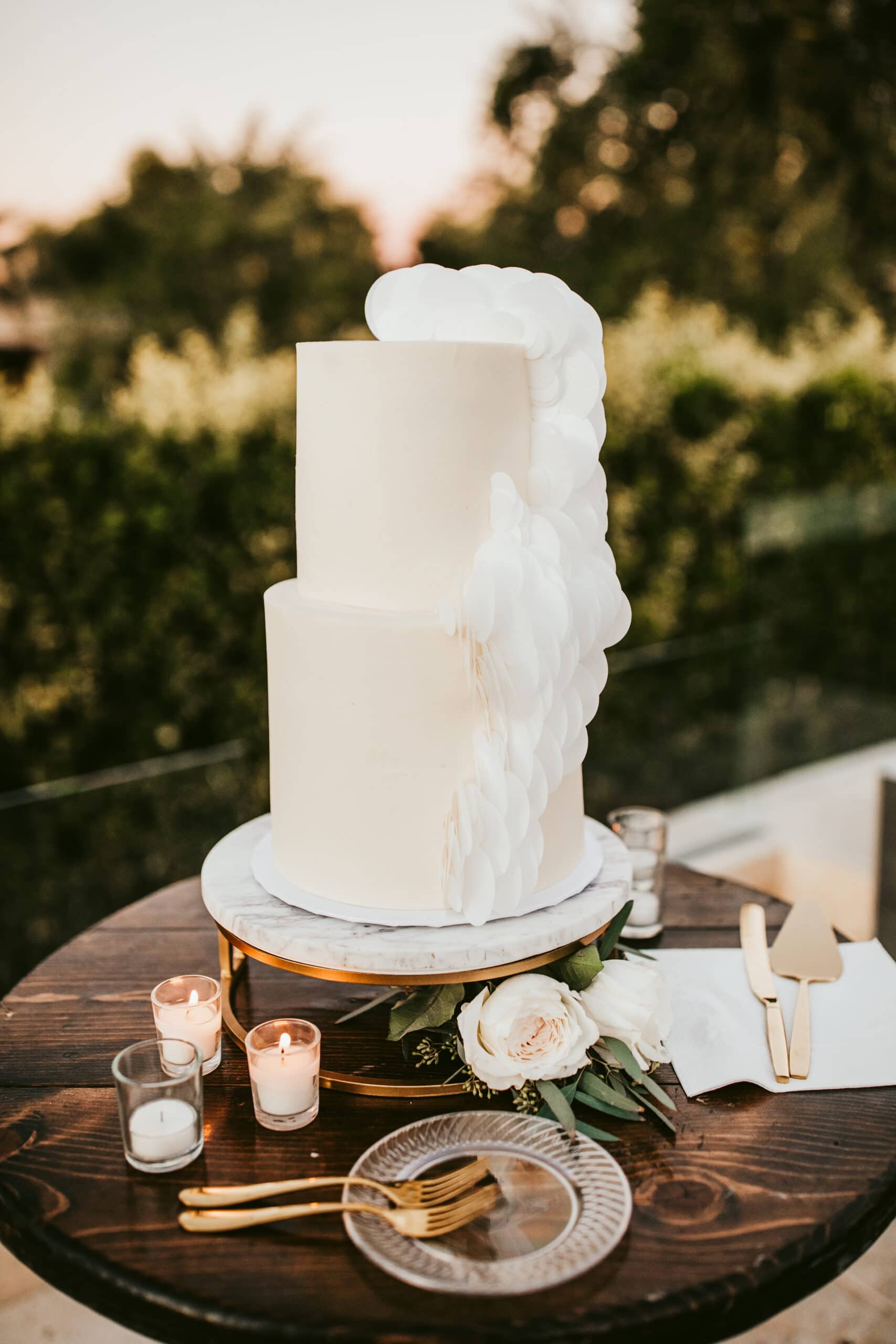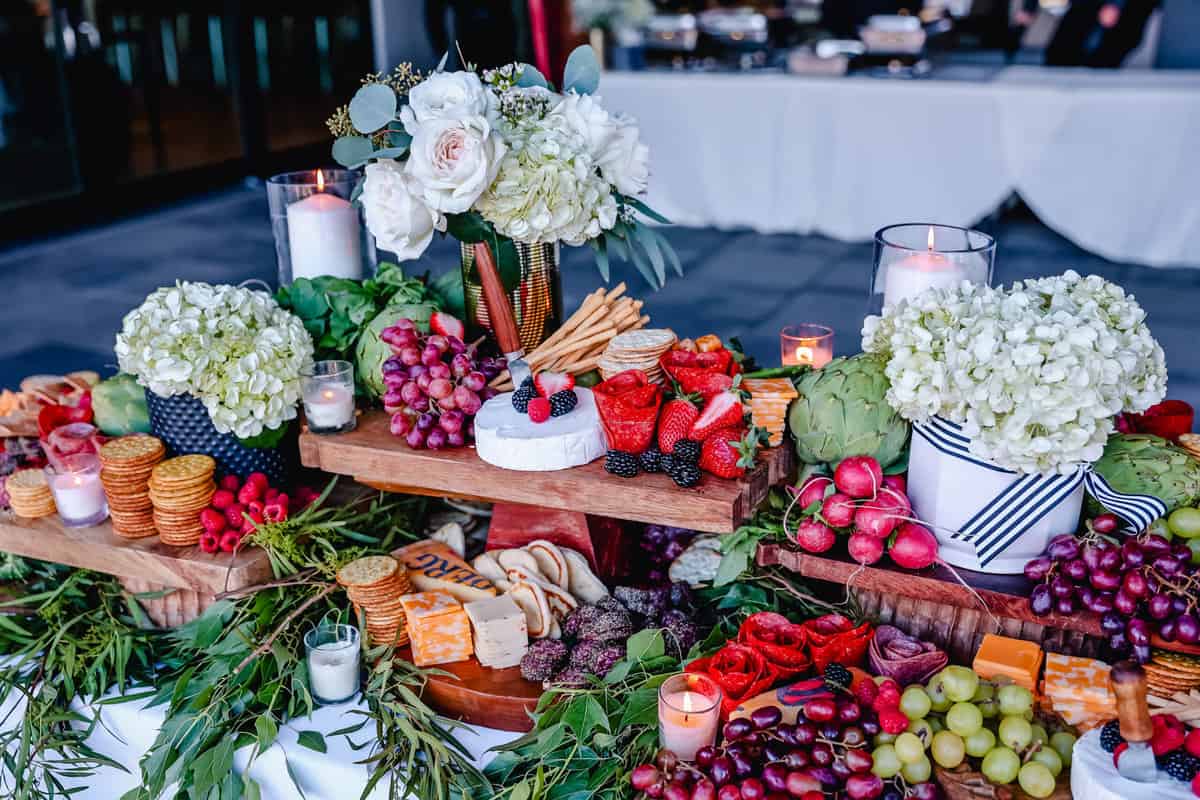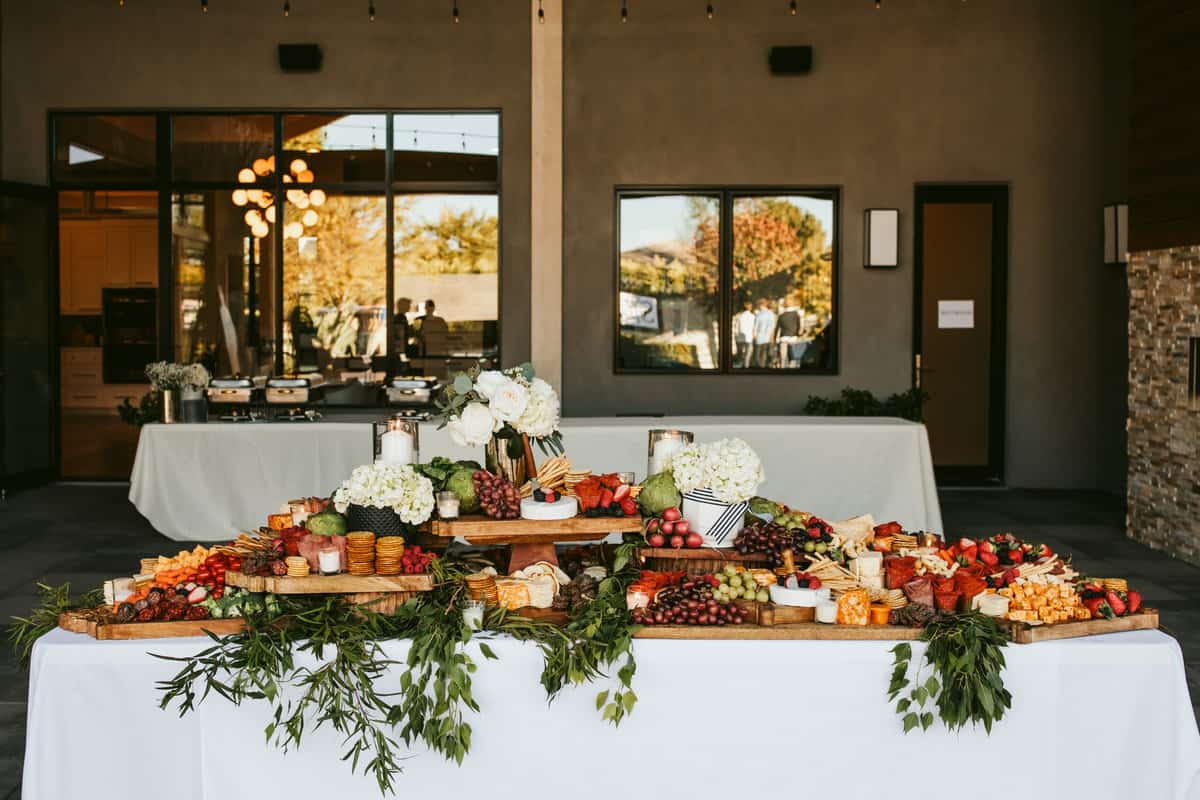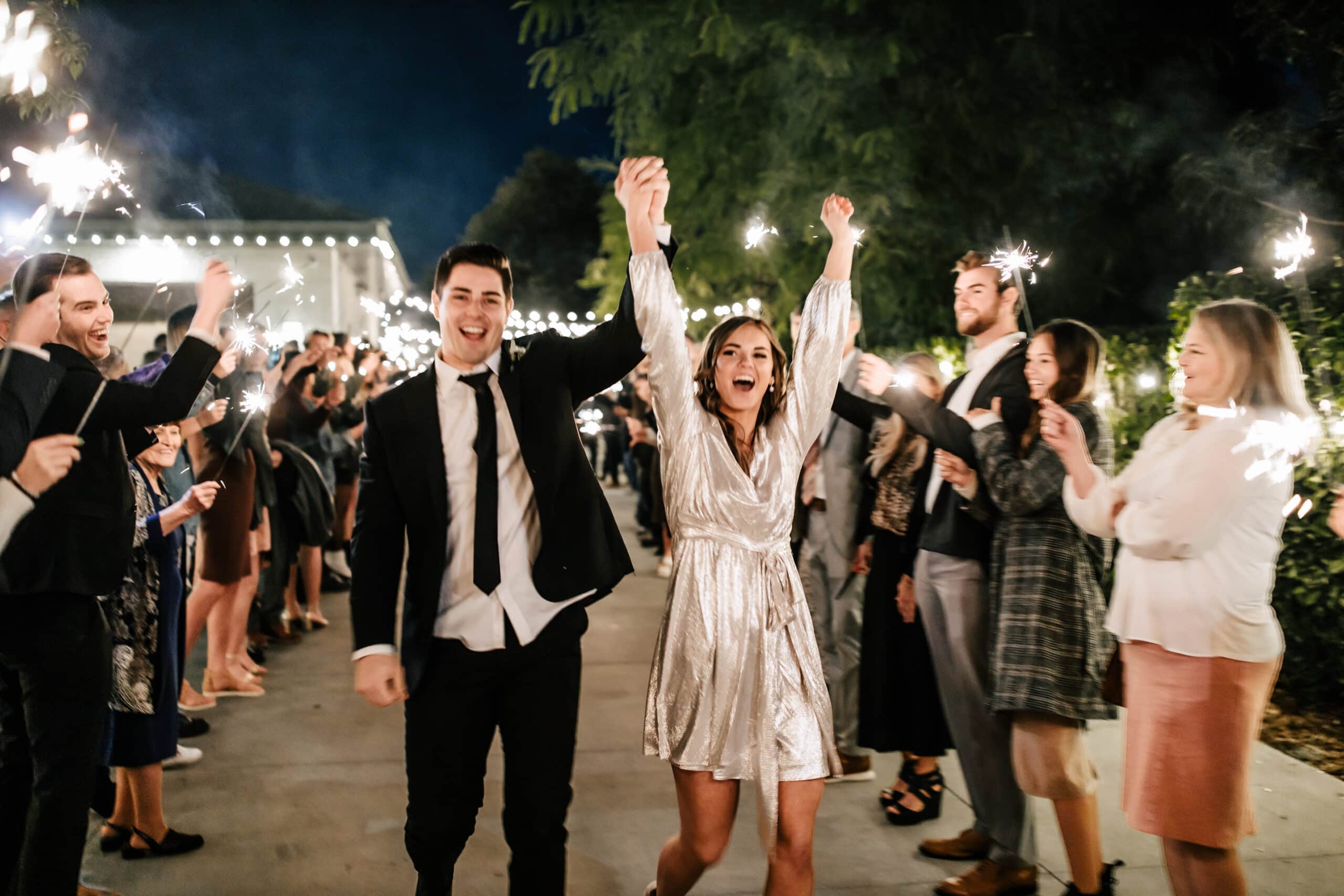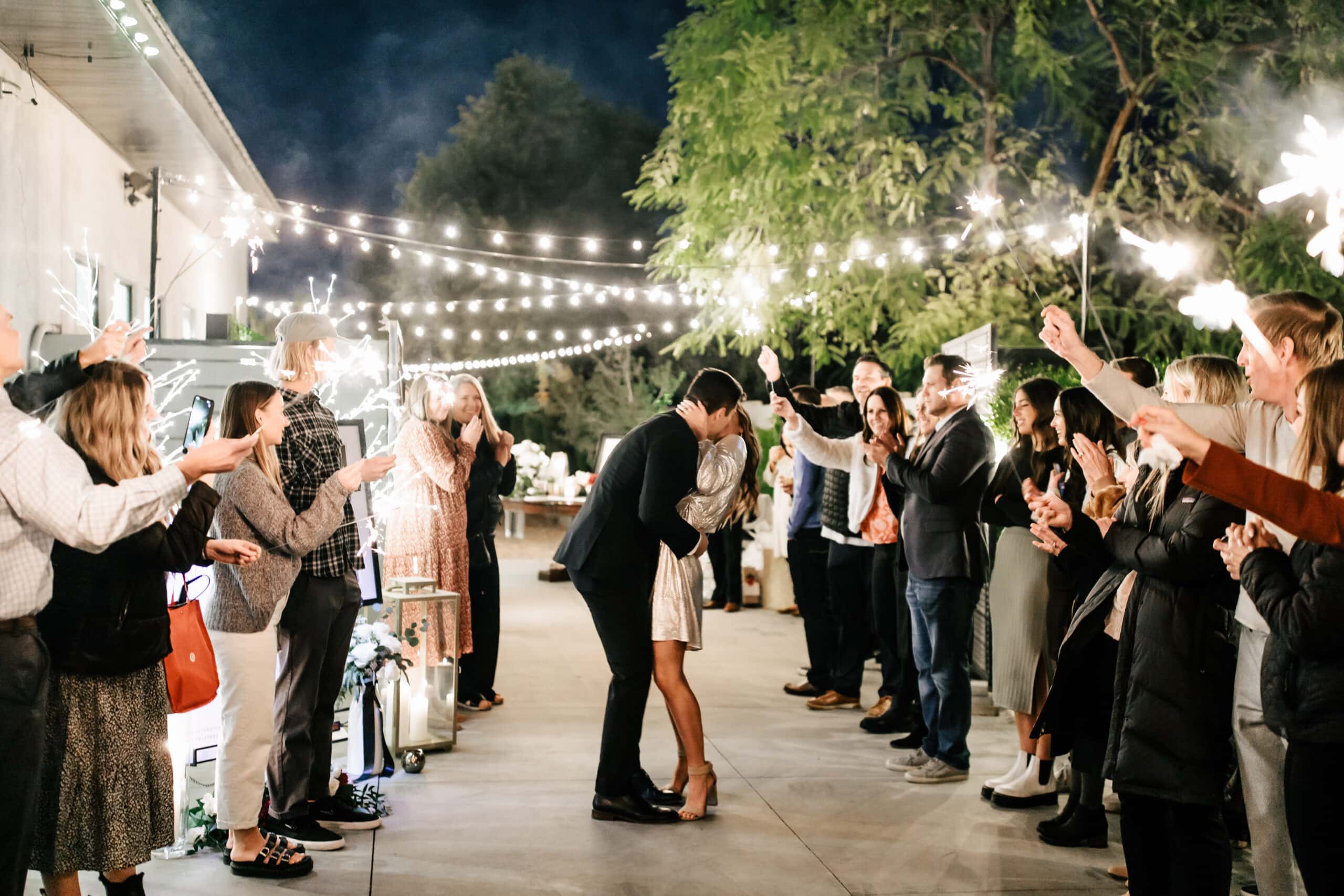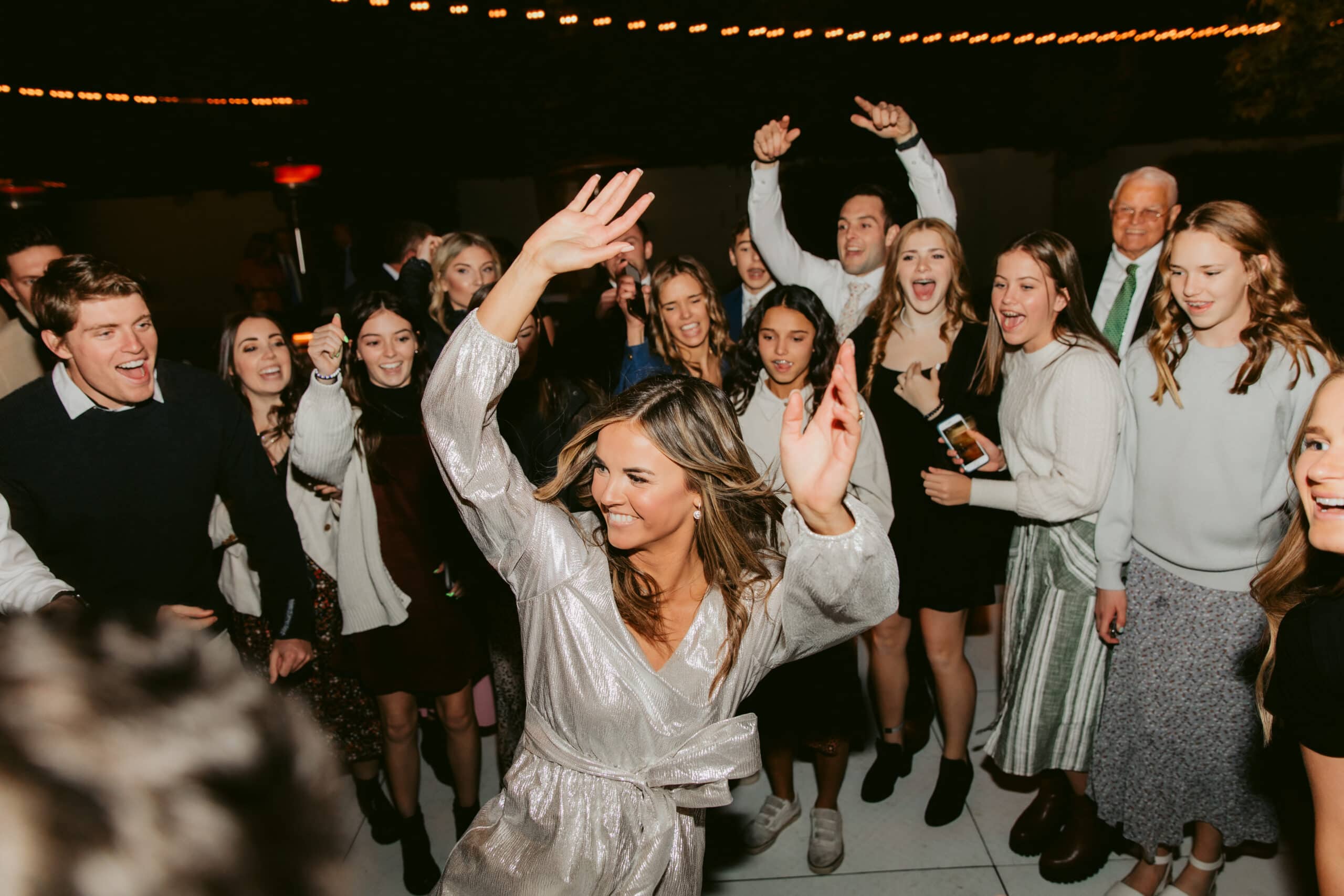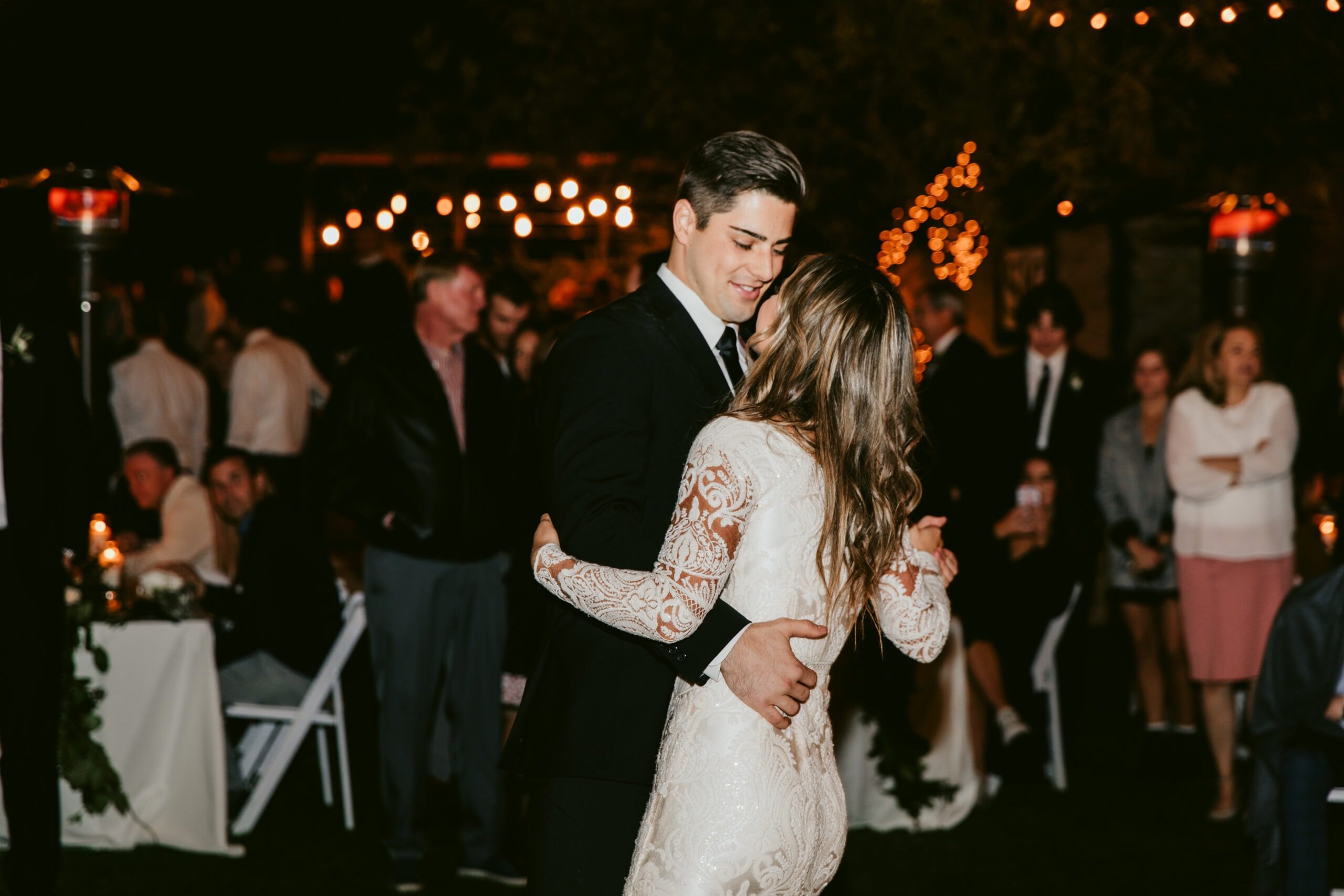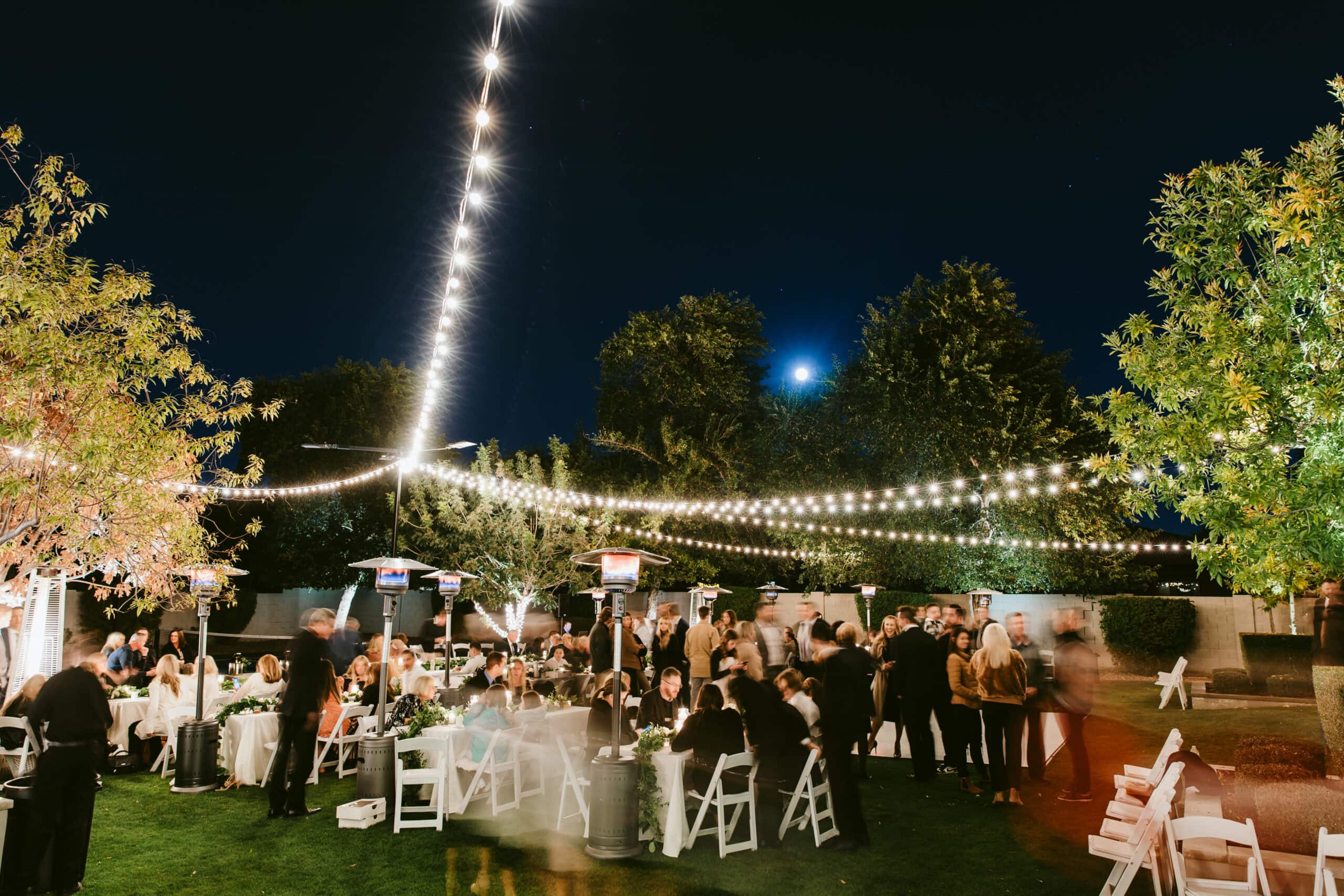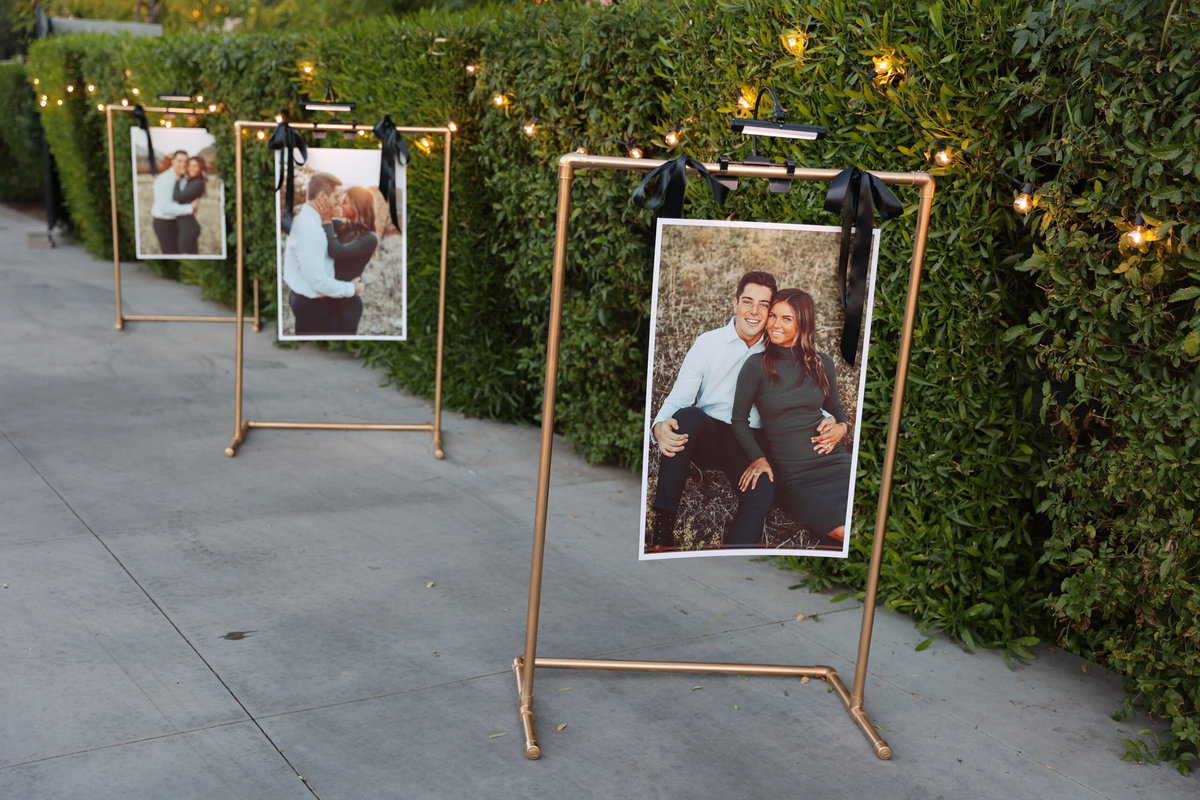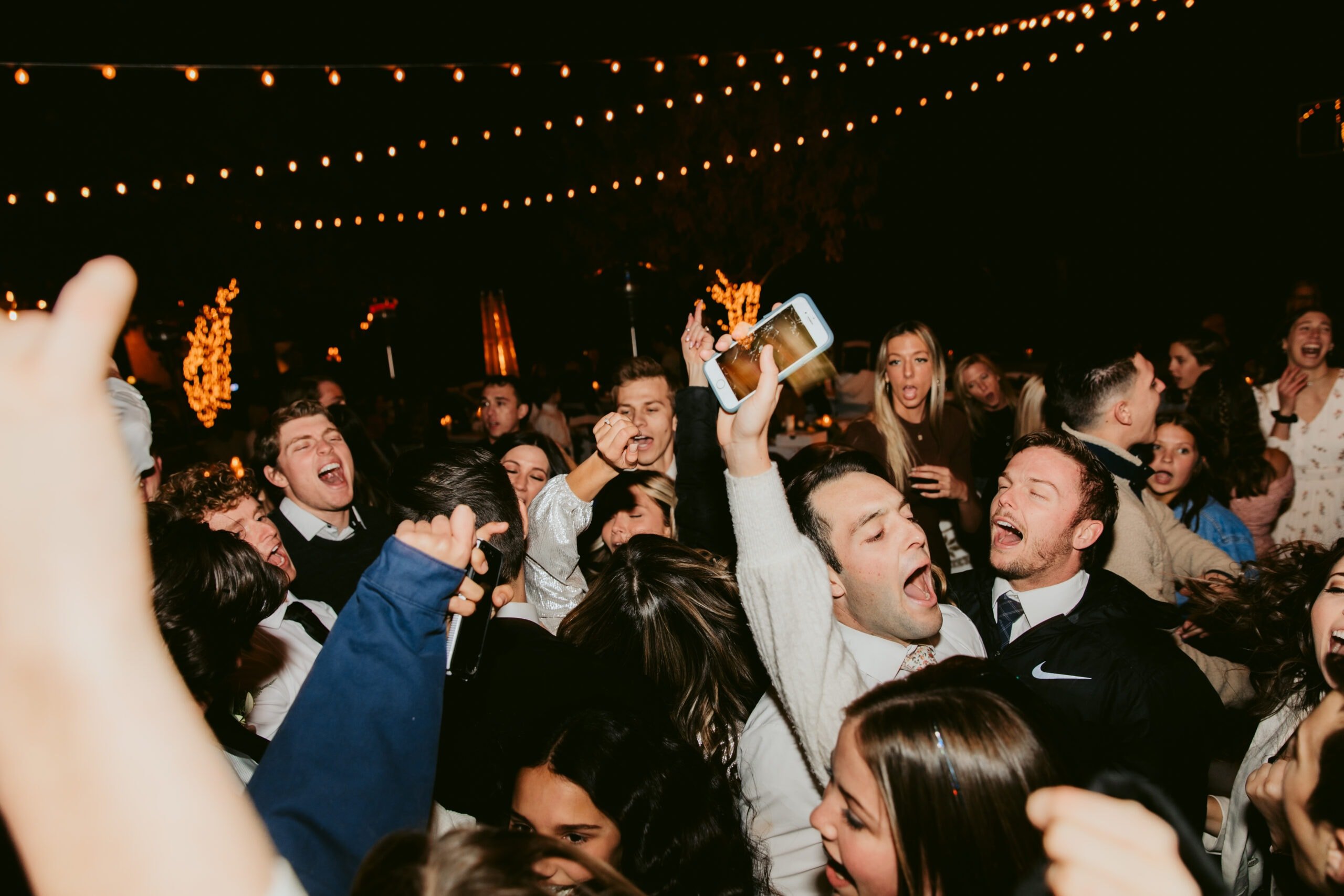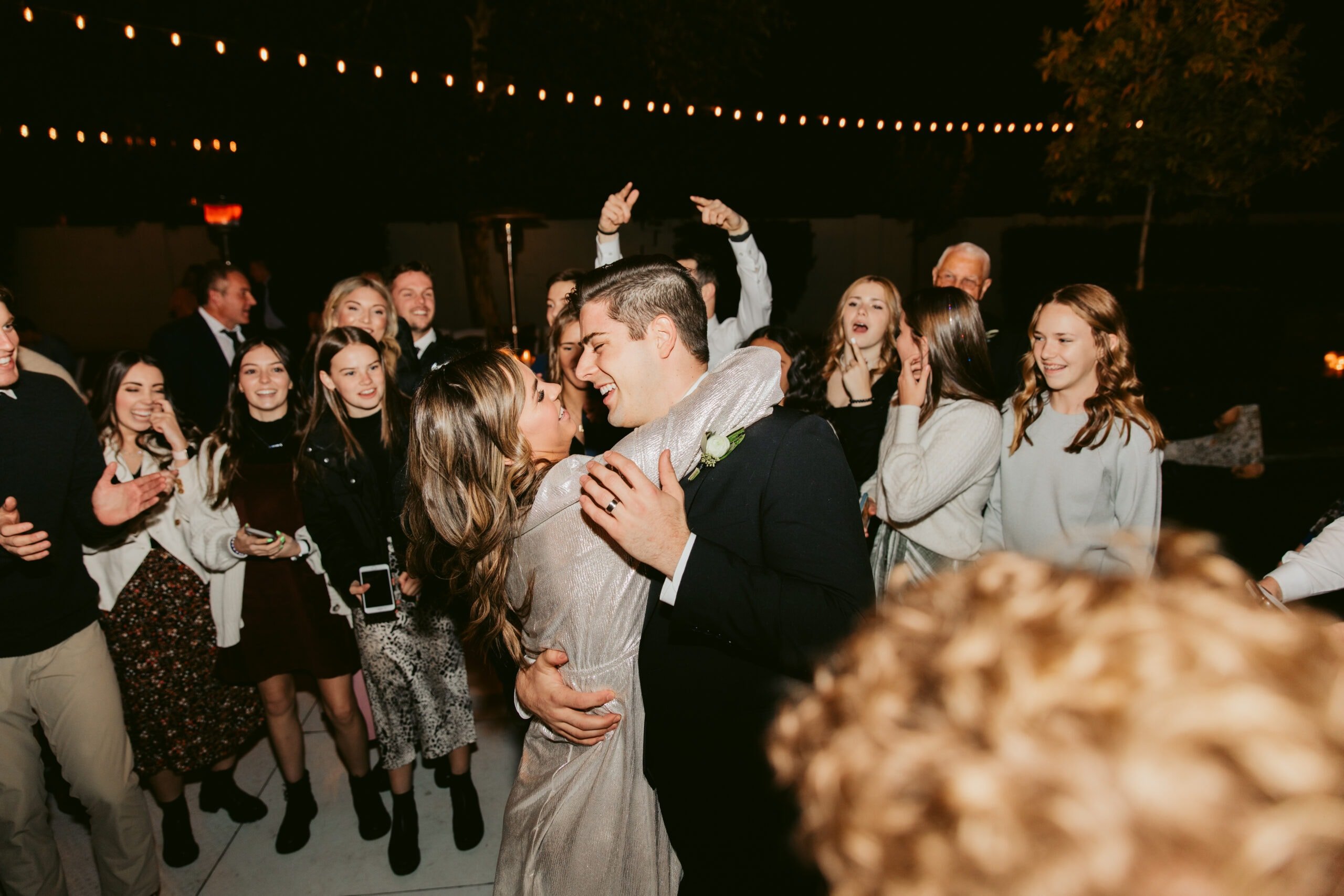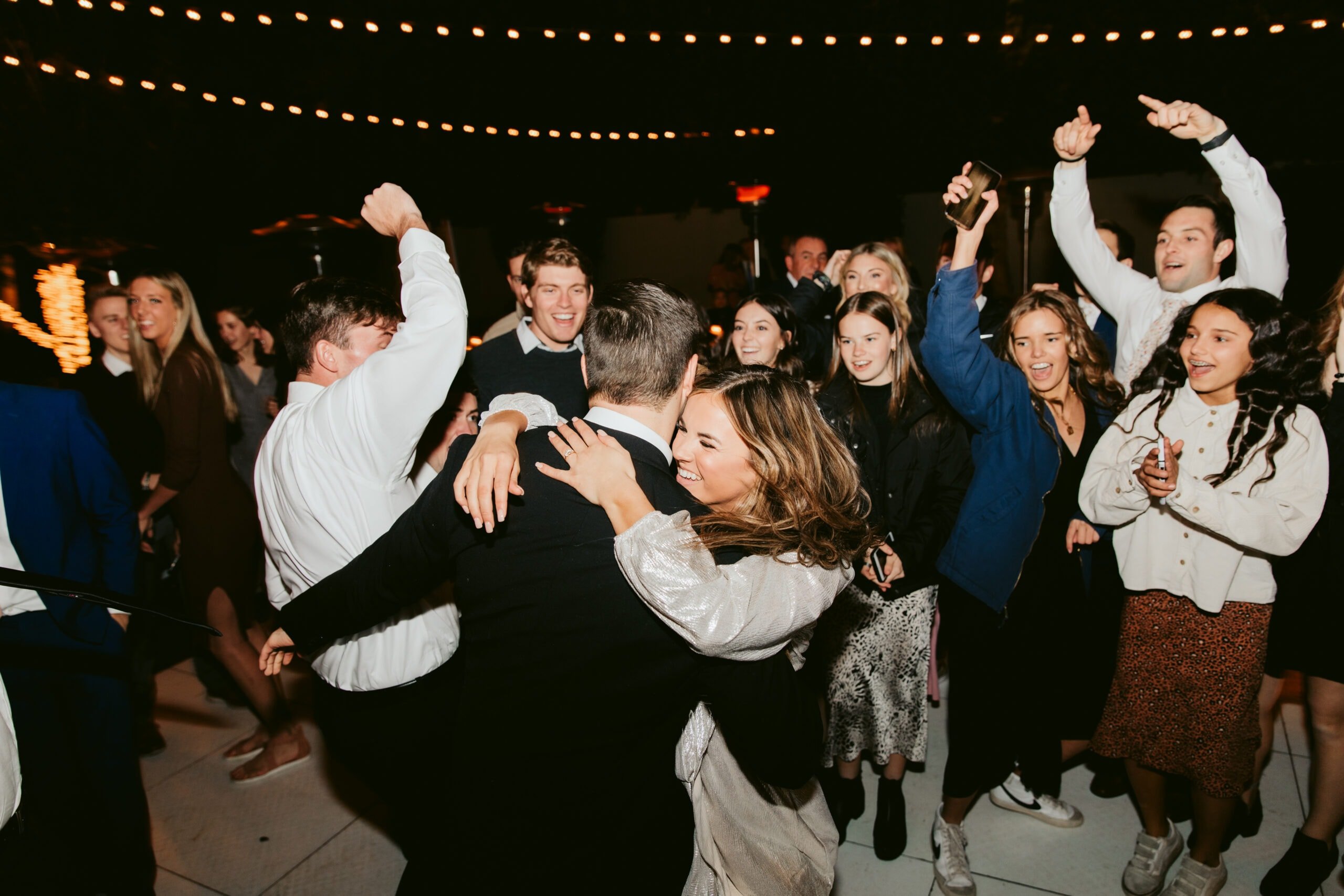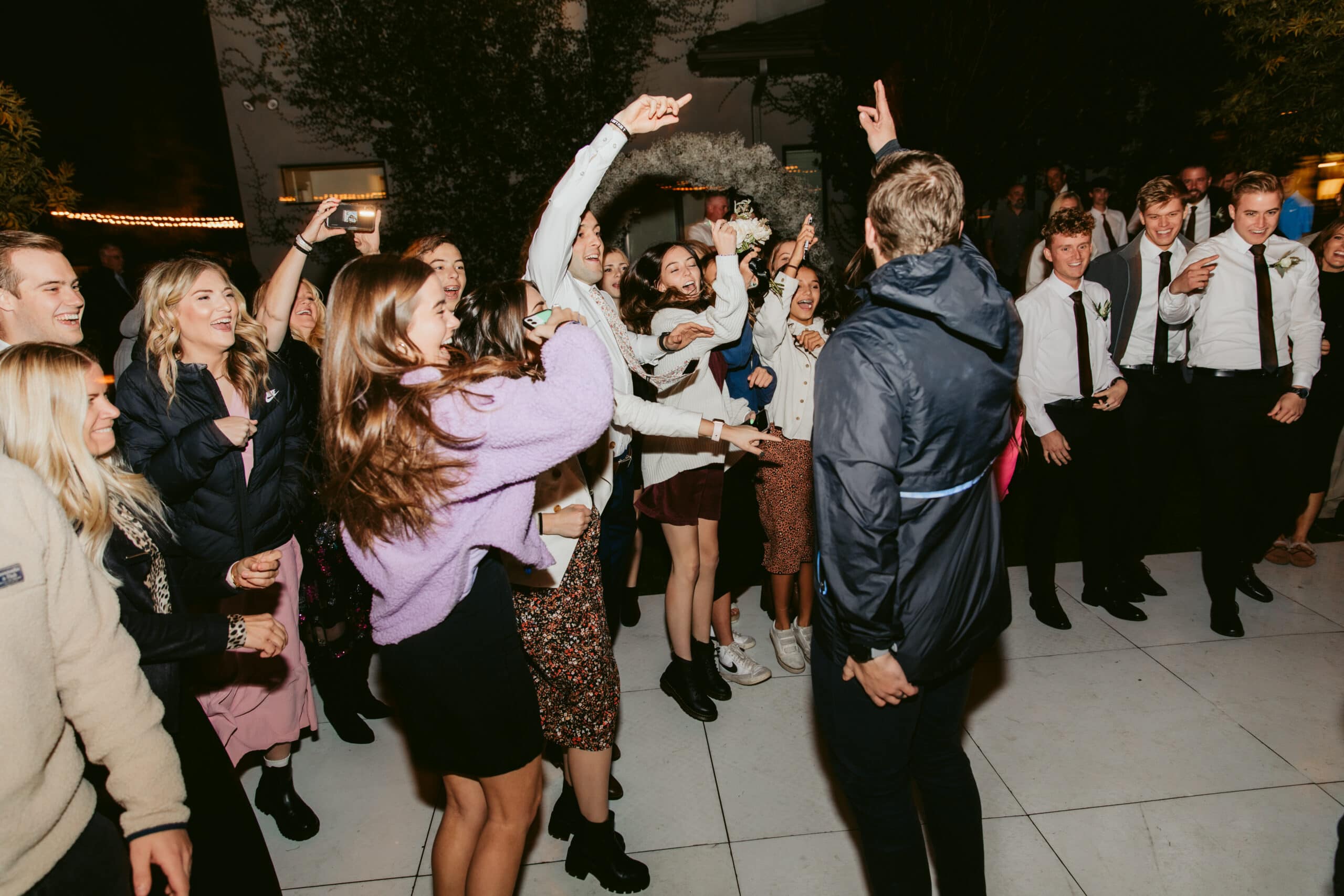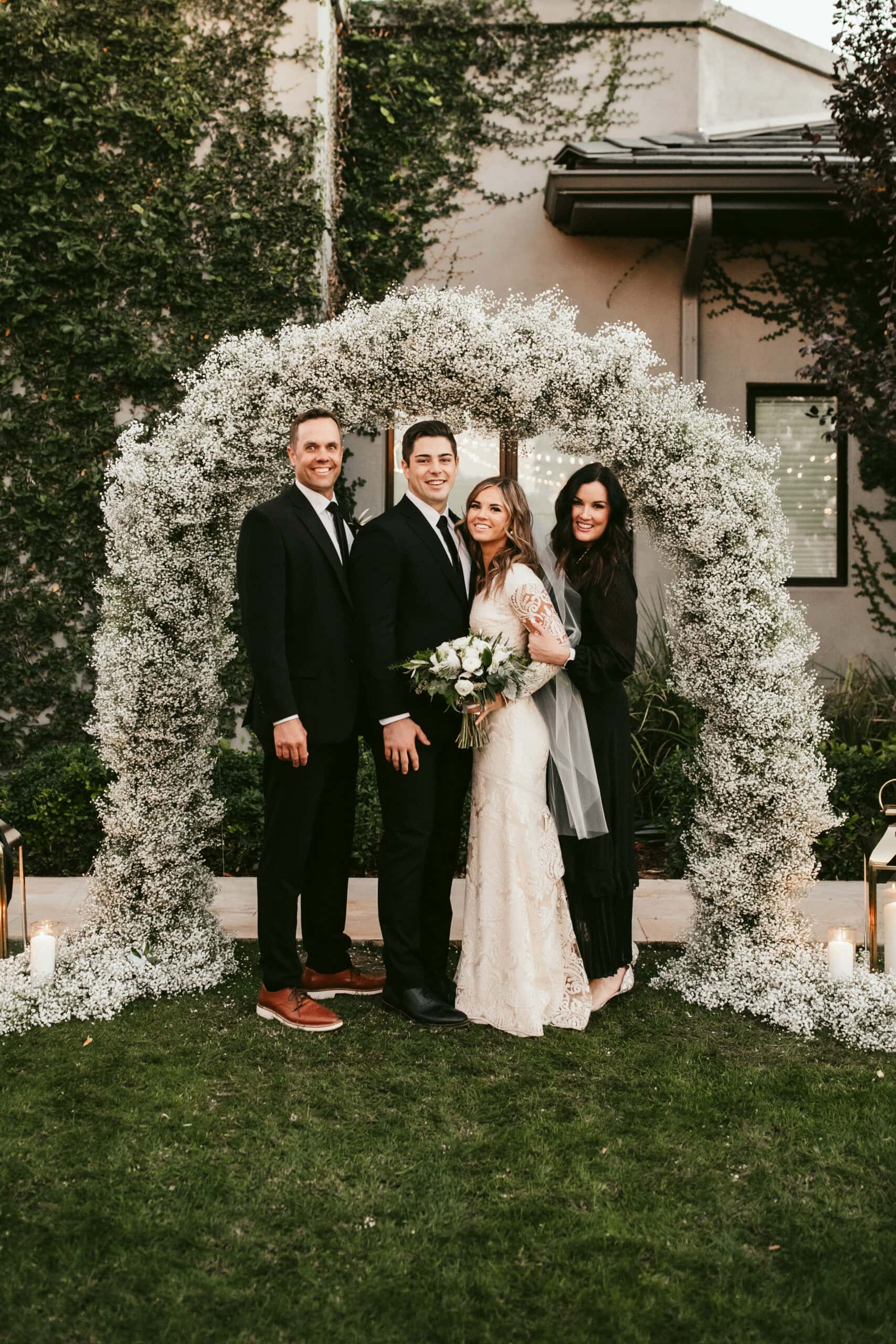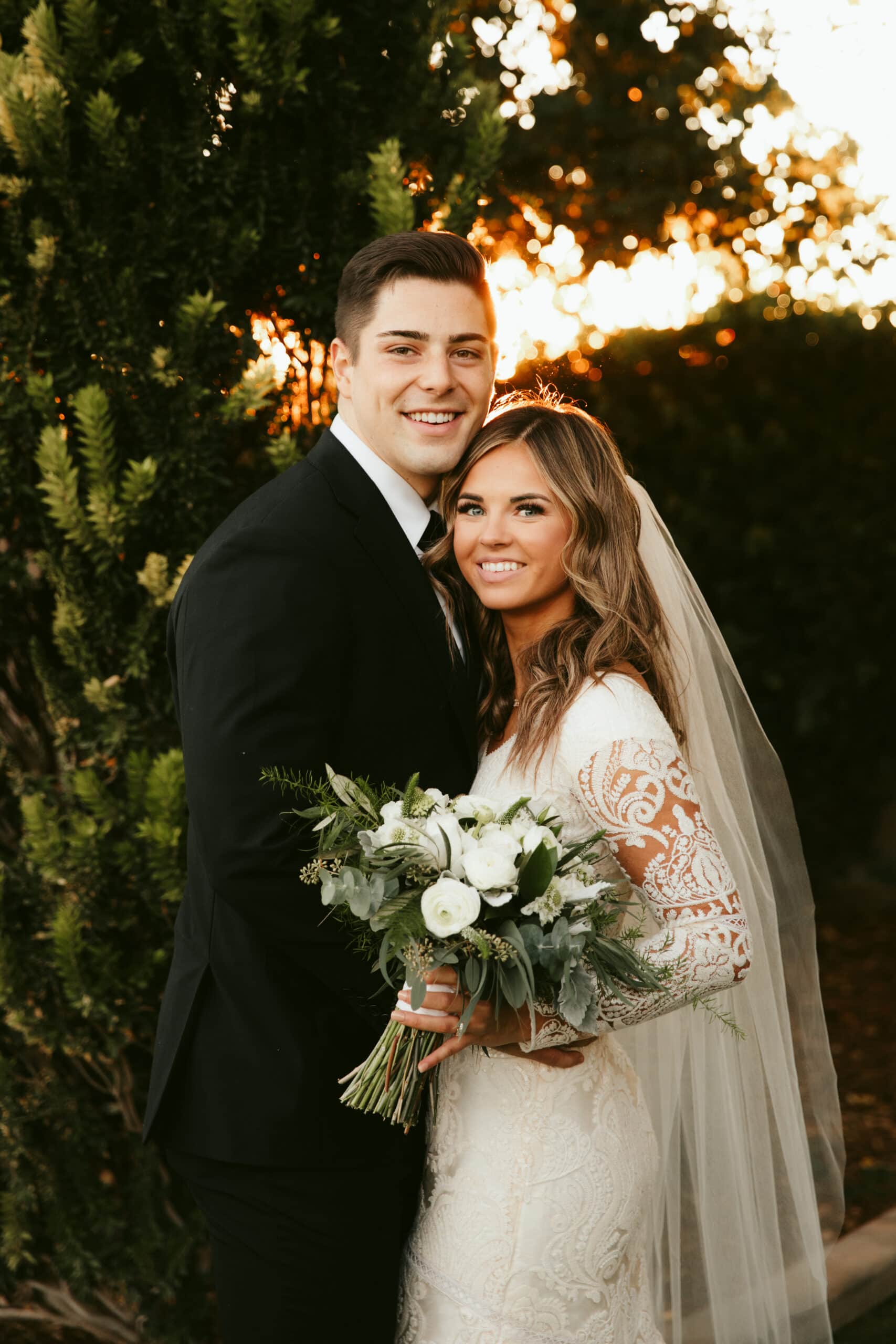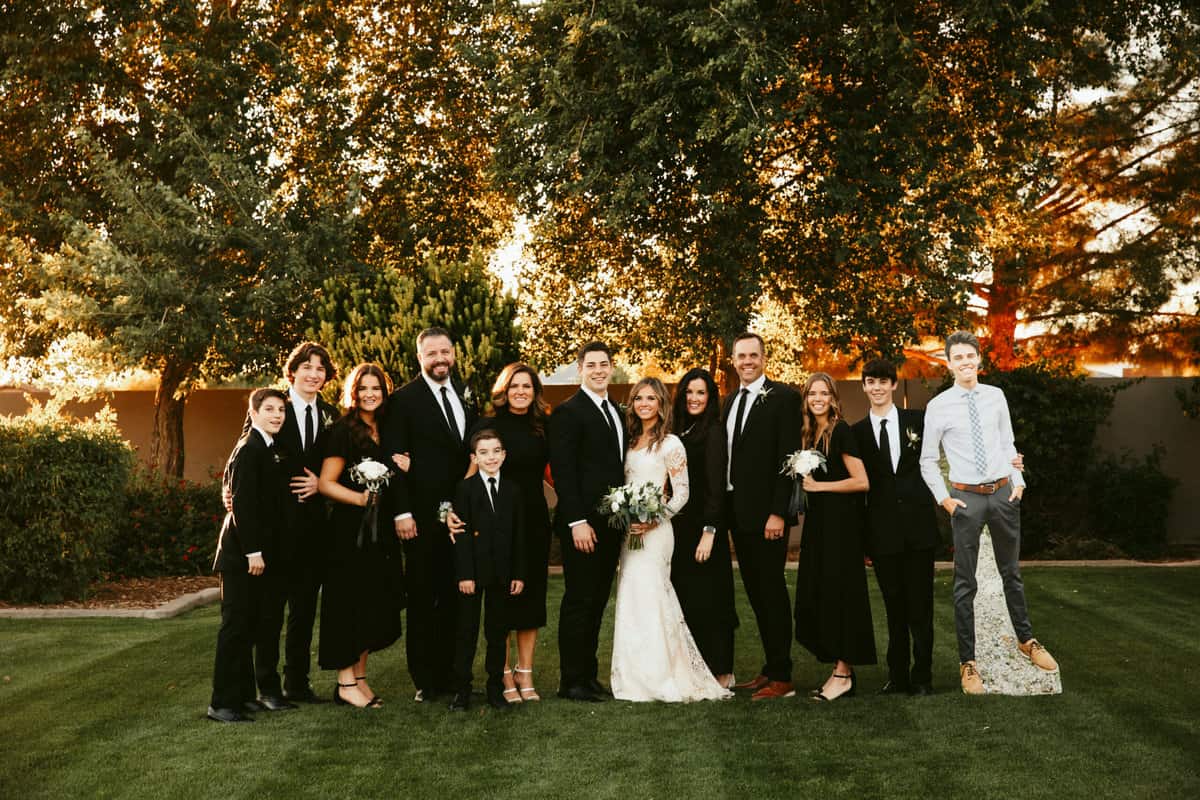 We did a life-size cutout of our cute son, Mason, who is currently serving a two-year church mission. We missed him! This is the Peterson Family and we love them! They treat Sierra so well and just love and adore her and we are so grateful for them.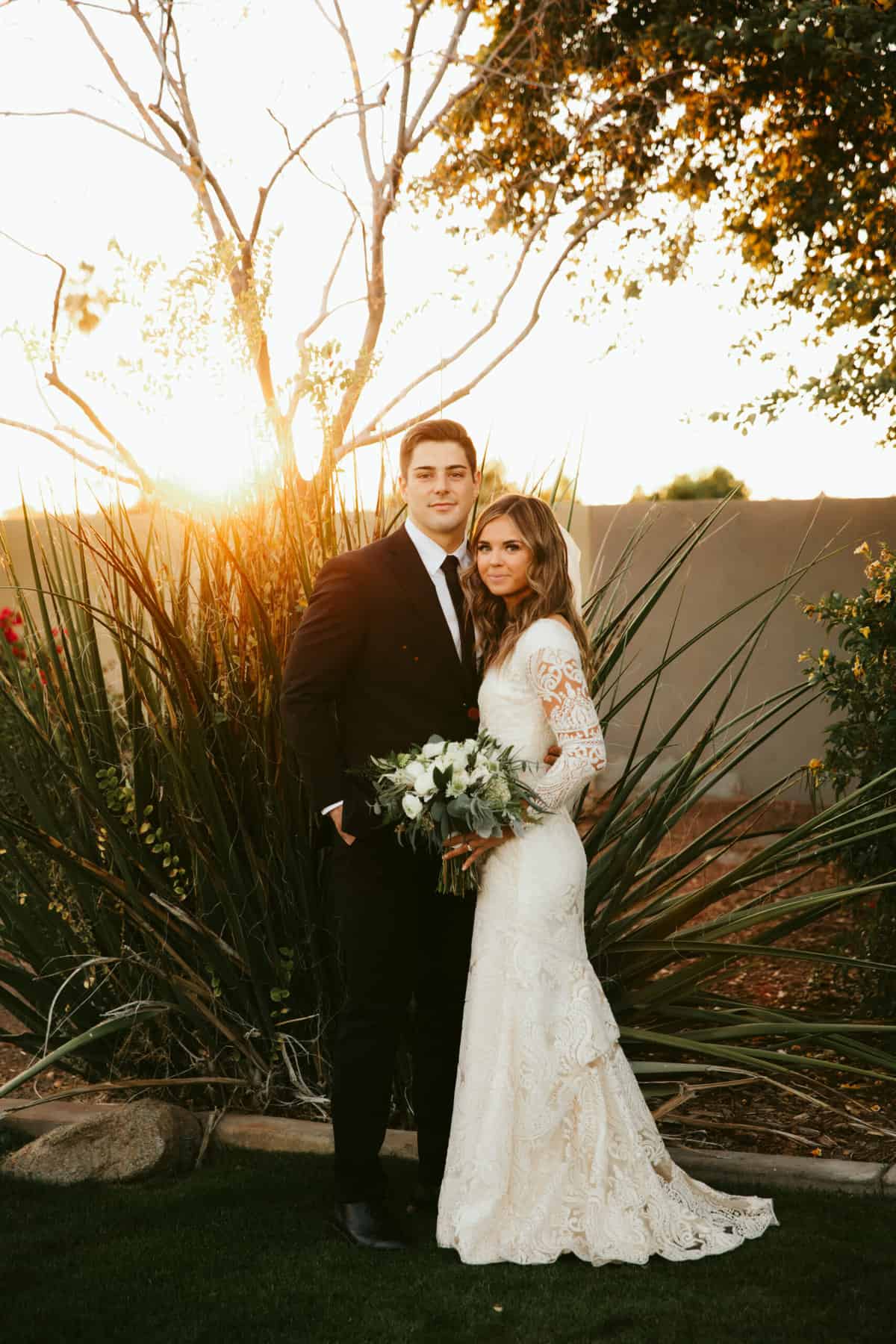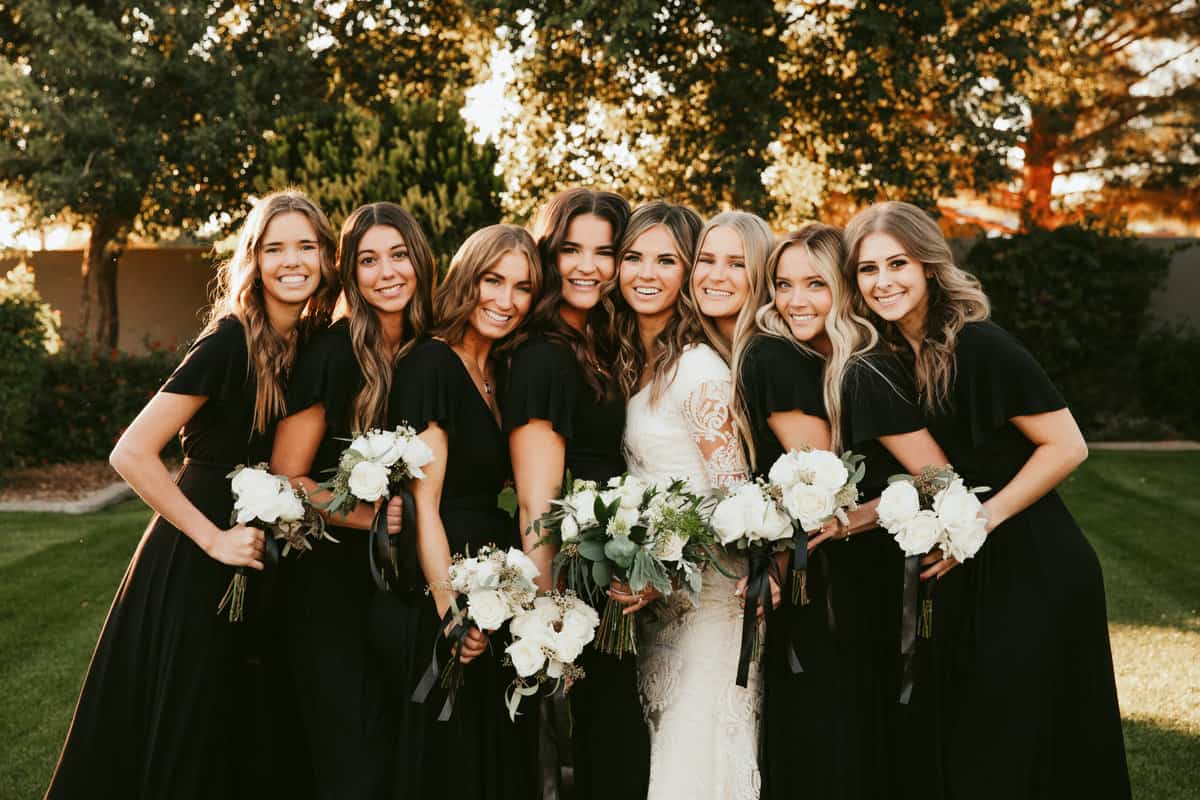 Love these girls! We bought the bridesmaids' dresses at Nordstrom. We wanted them classic and simple enough that they could wear them again. We also gave them gold monogrammed necklaces to wear.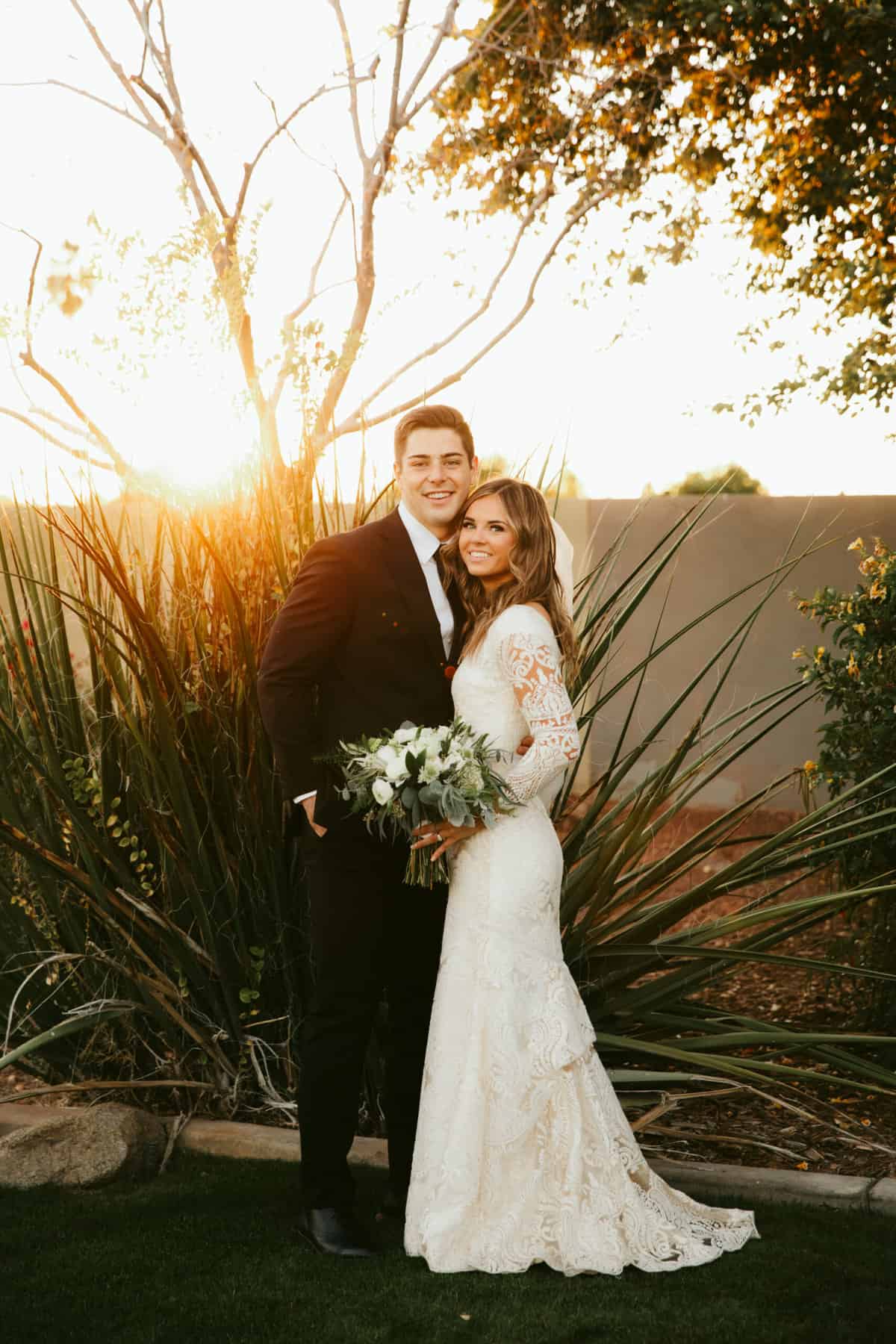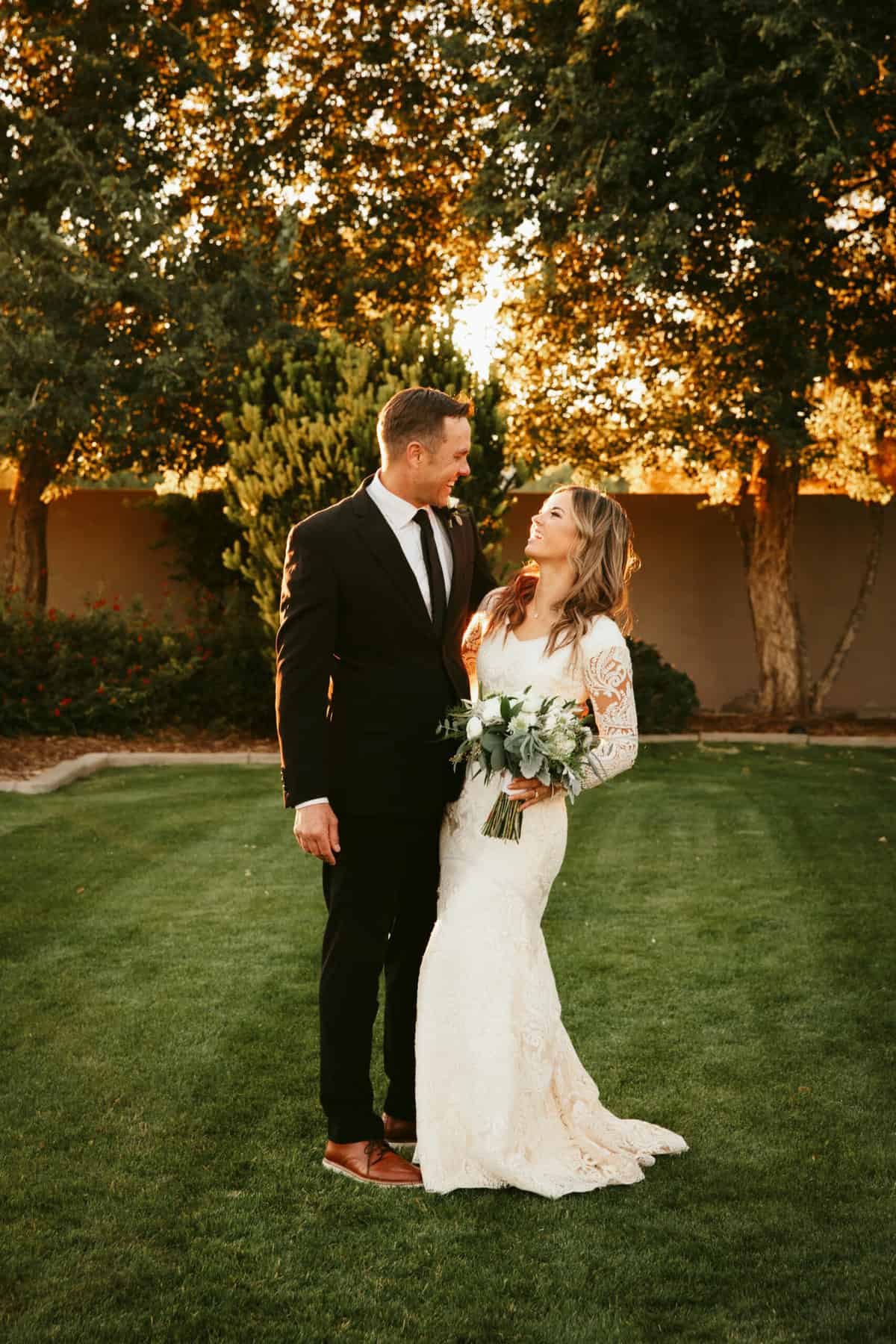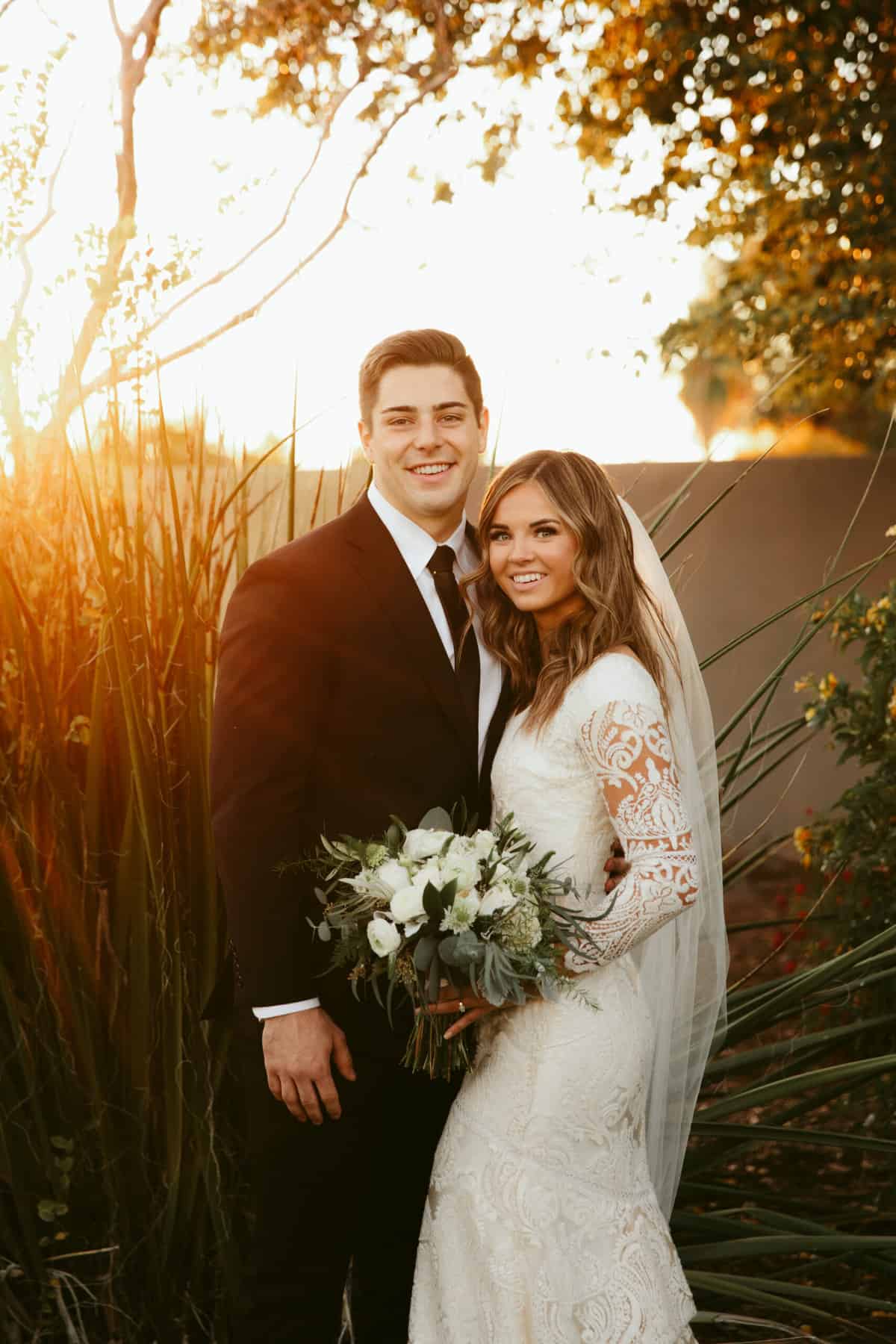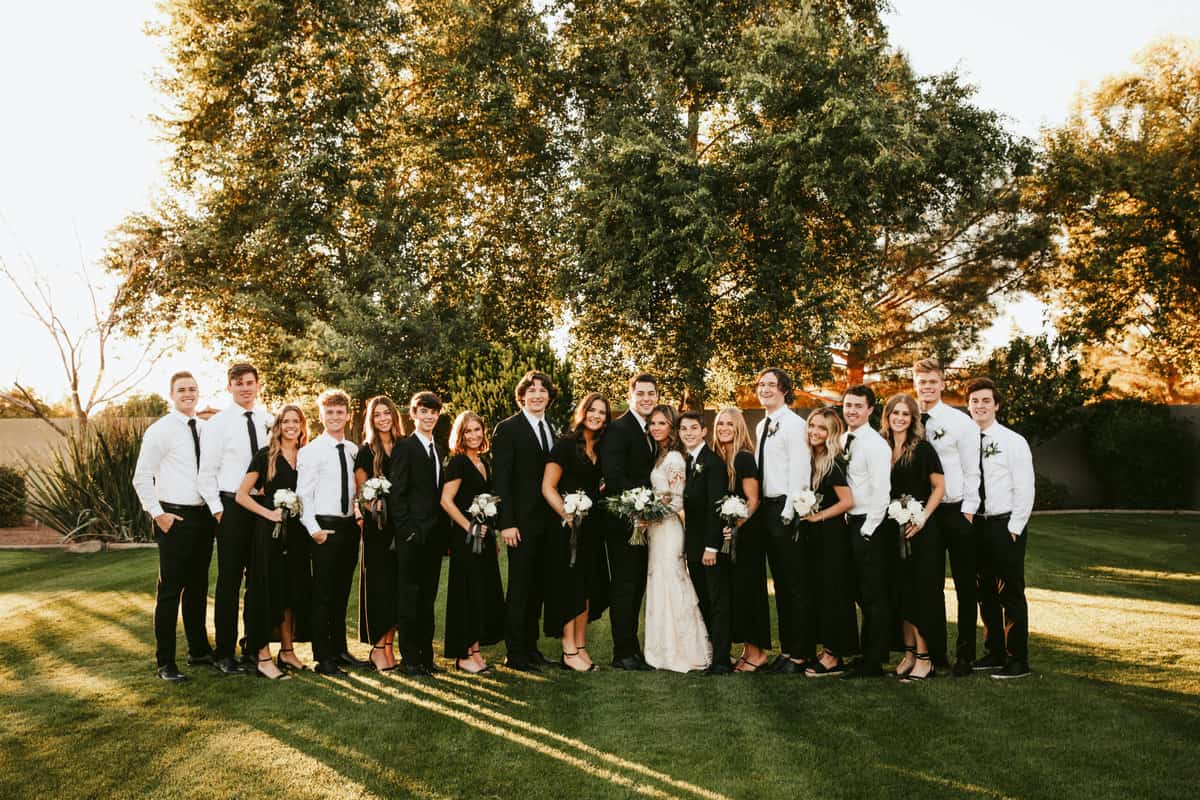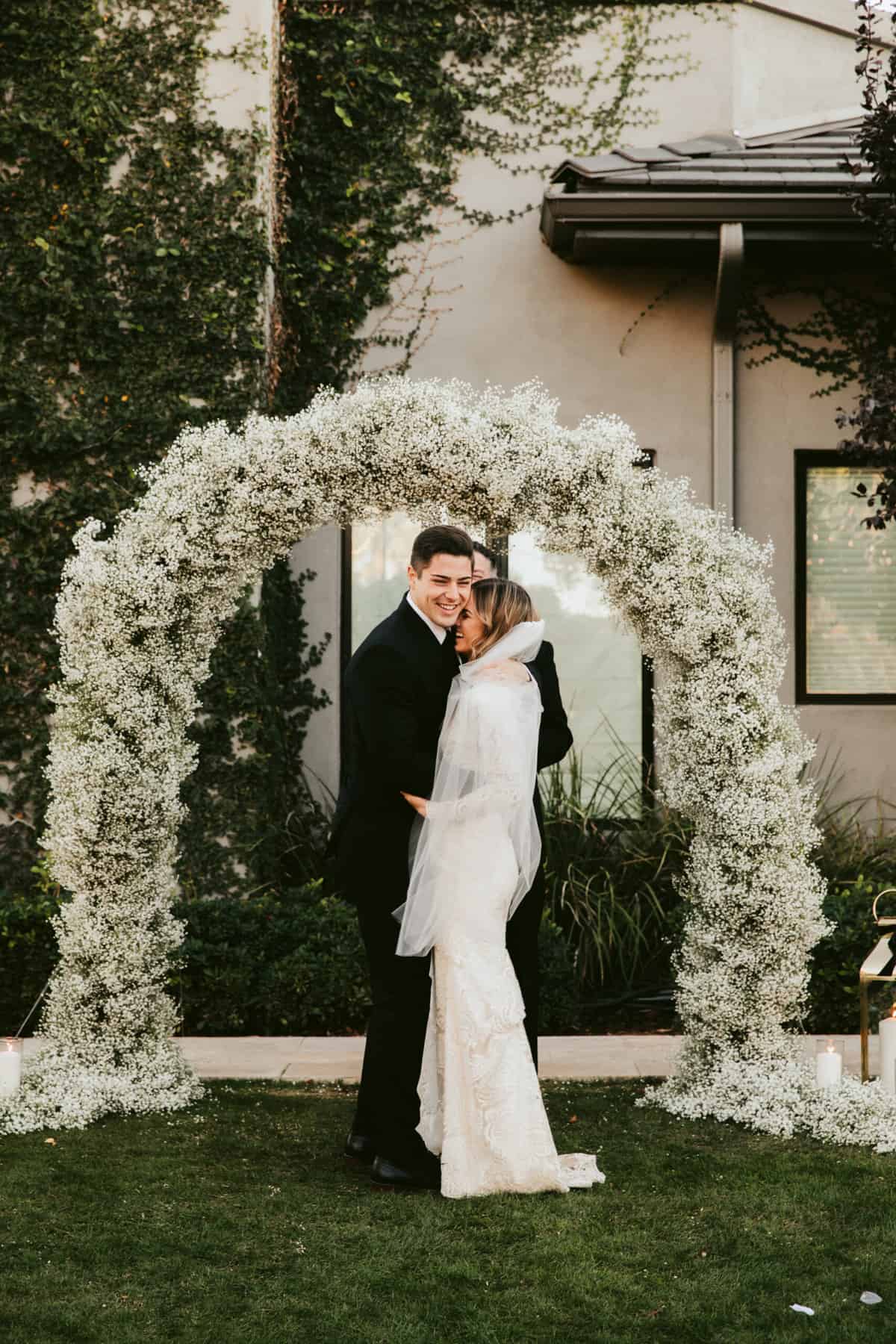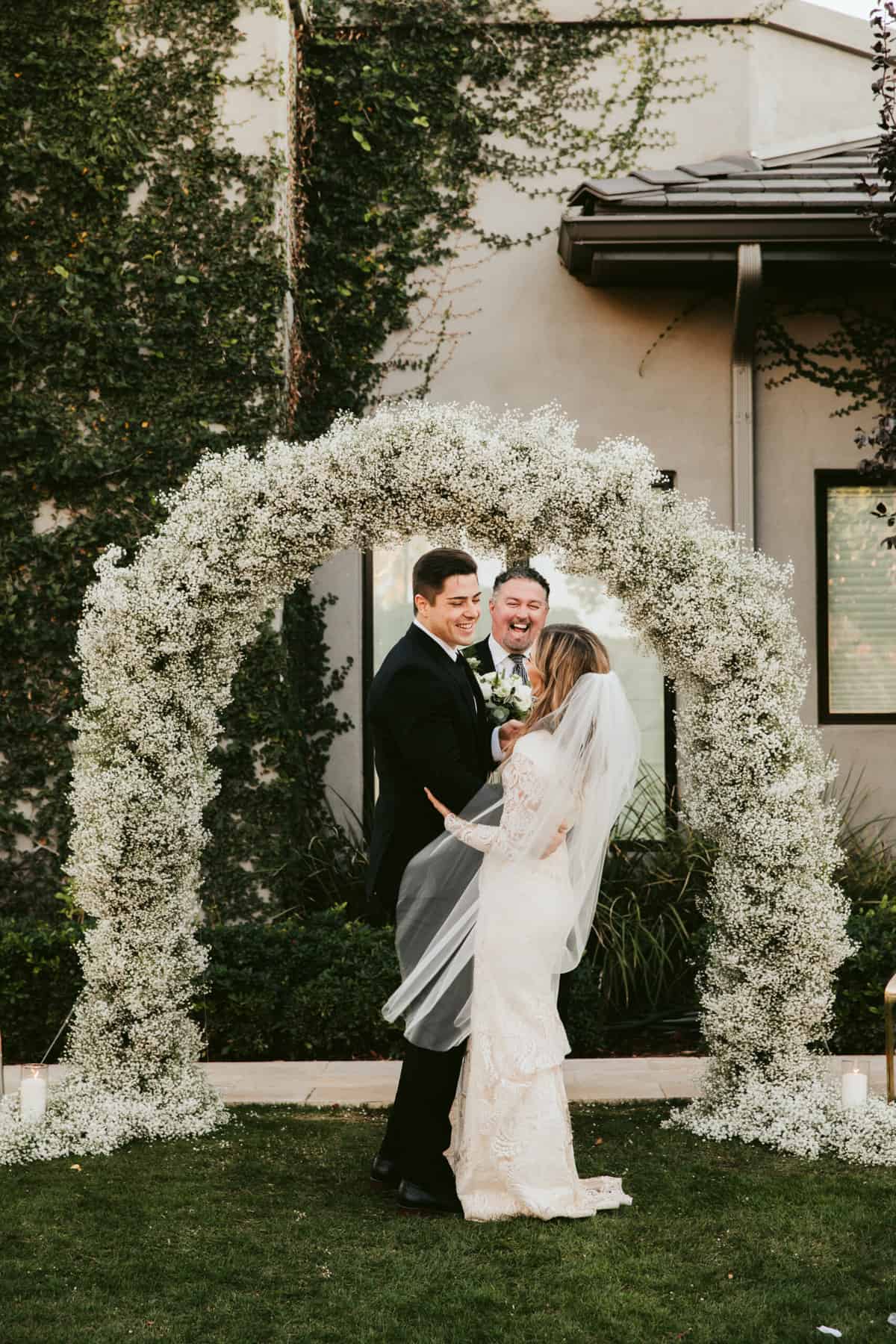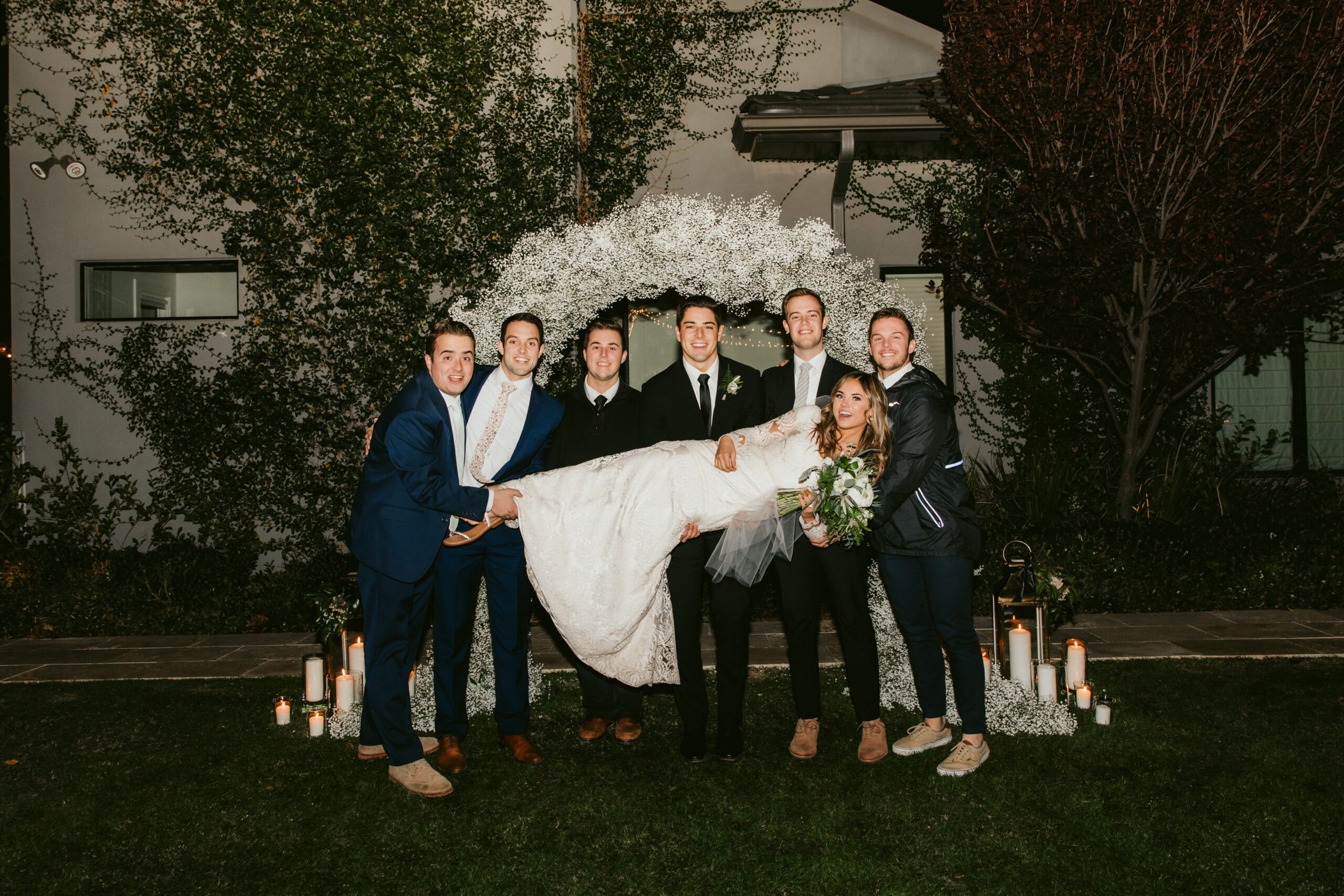 We refer to these cousins as the "Eric 6." They have been best friends since the day they were born and are definitely Sierra's bodyguards. Thank goodness, they love Conner so much!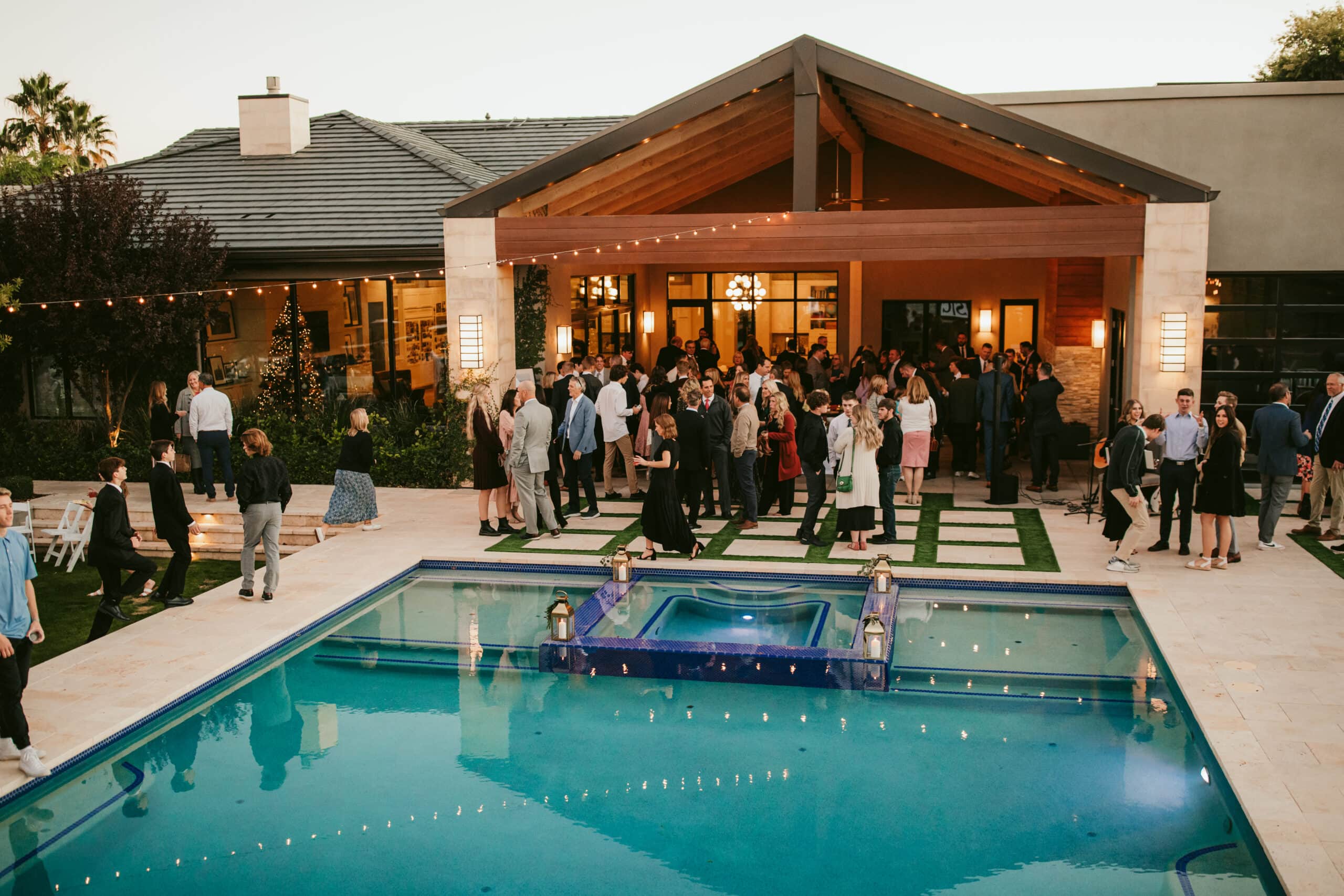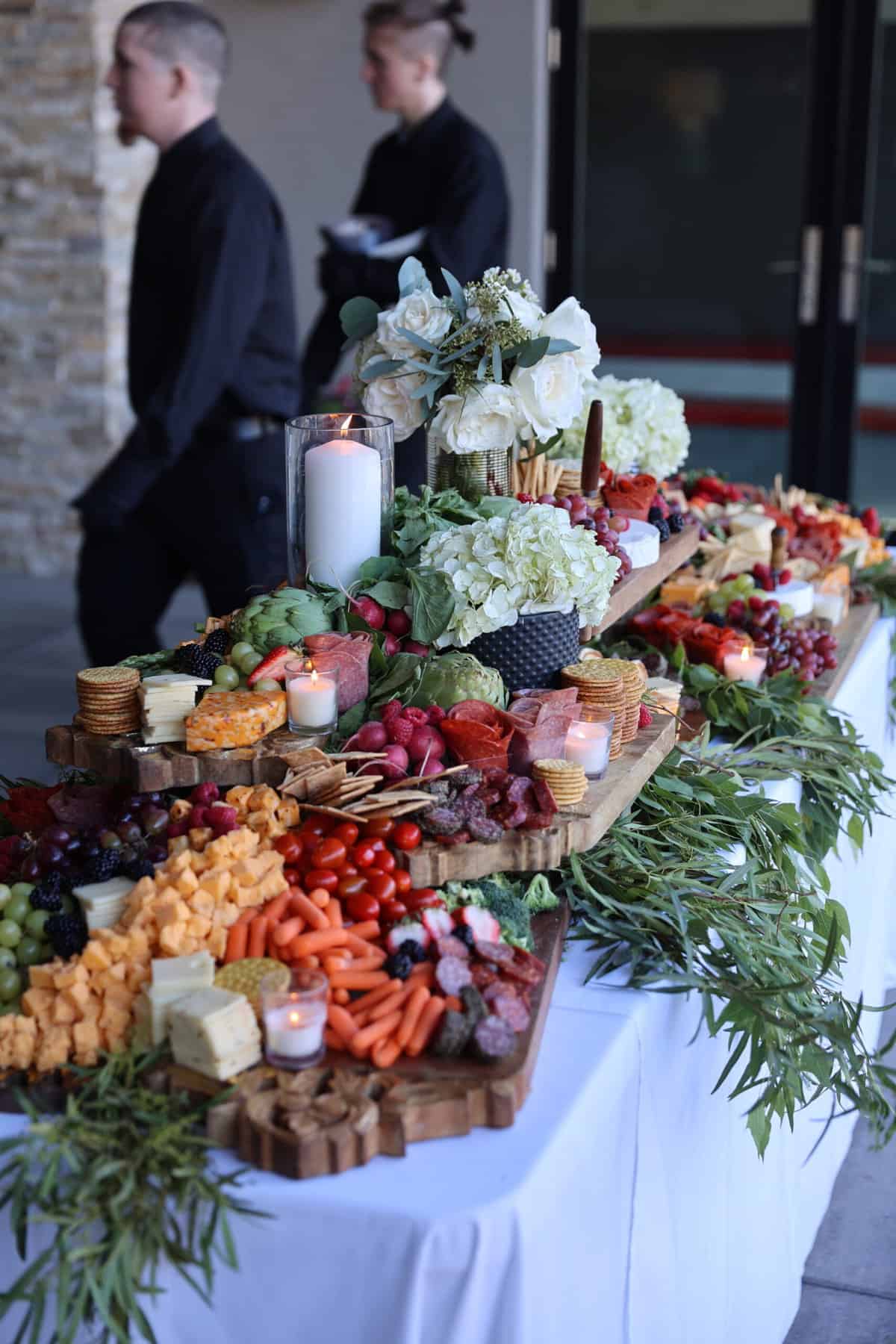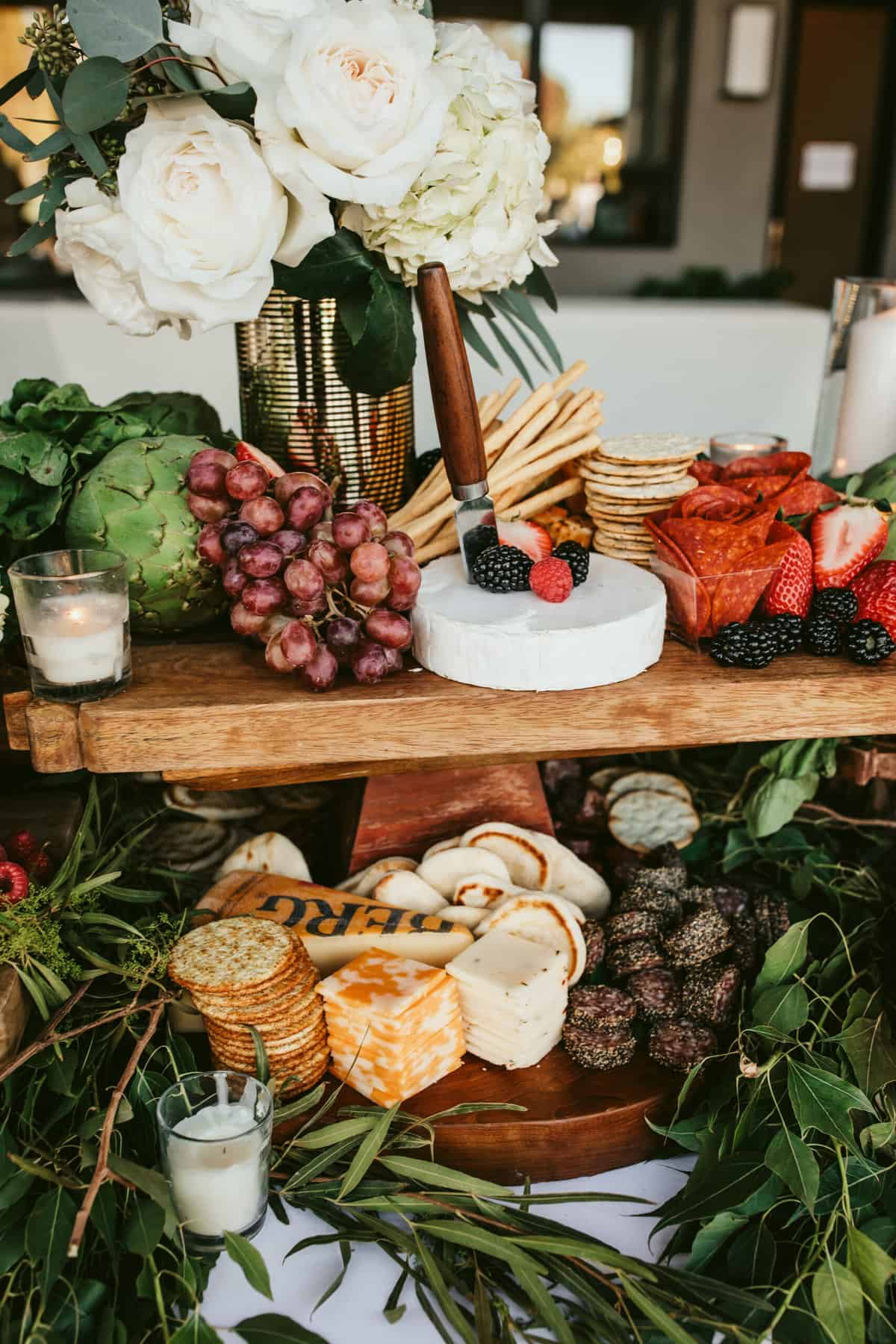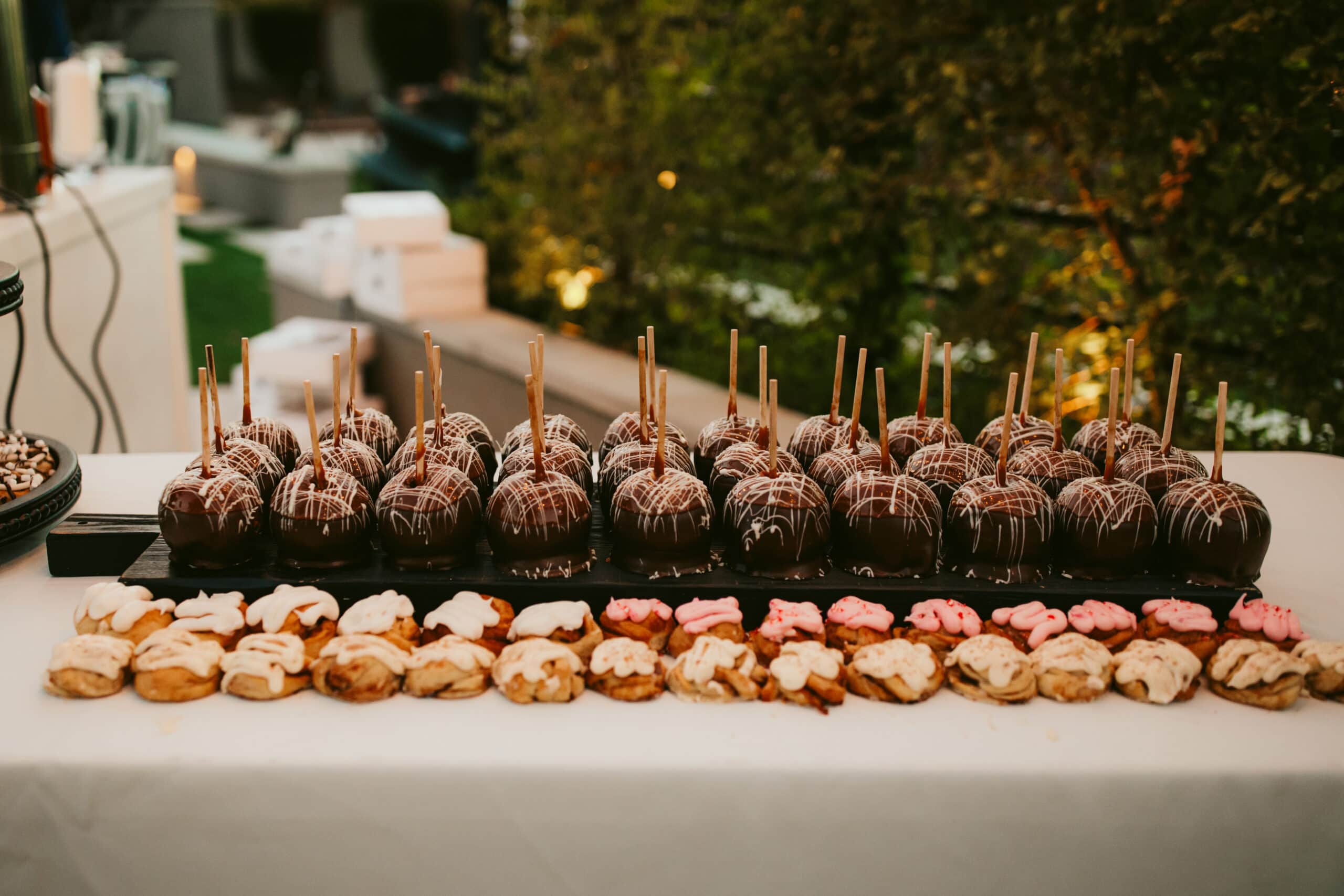 LOVE STORY:
Well, before we get too much into the wedding day festivities, let's start at the beginning. Actually, it is a really amazing love story. Two kids who lived in the same town, but went to different high schools. Conner served a two-year church mission in the Philippines, and when he returned, there were many people trying to set Sierra and Conner up on a date. It started to become a joke about how many people tried to play matchmaker because they thought they would be a great match. Even Conner's cute Mom, Amy, was surely convinced!
It just wasn't the right timing. When Sierra was finally single, he made his move and 3 weeks later, they went out on their first date. Amy refers to it as a "match made in heaven!"
Getting Engaged!
This was such a magical day! We were staying in a cabin in Sundance, Utah and it was in the middle of October so the leaves were perfect. Our two families set up an area on the property with candles, lanterns, and hung pictures of them dating from the trees. It was absolutely perfect and they were so happy!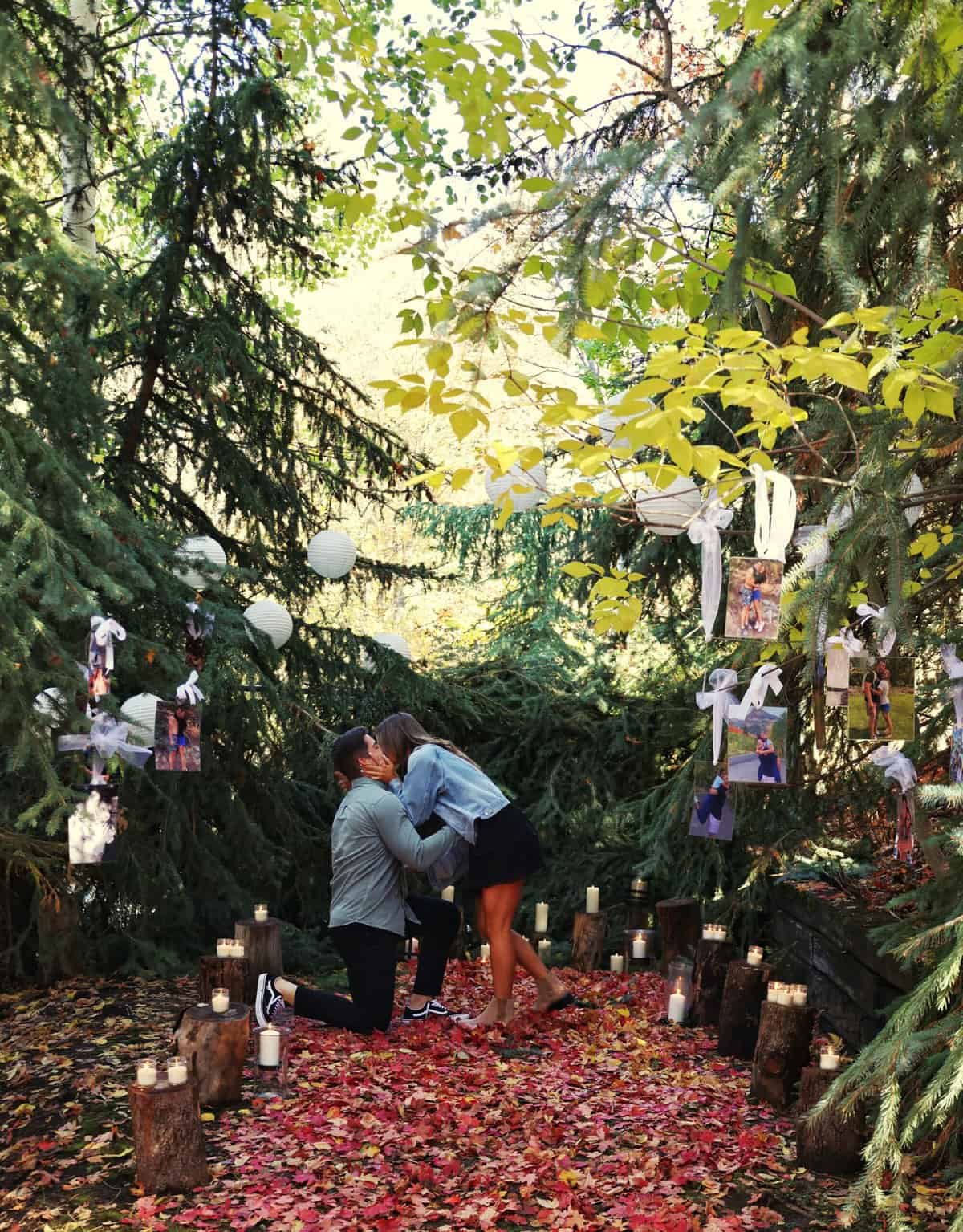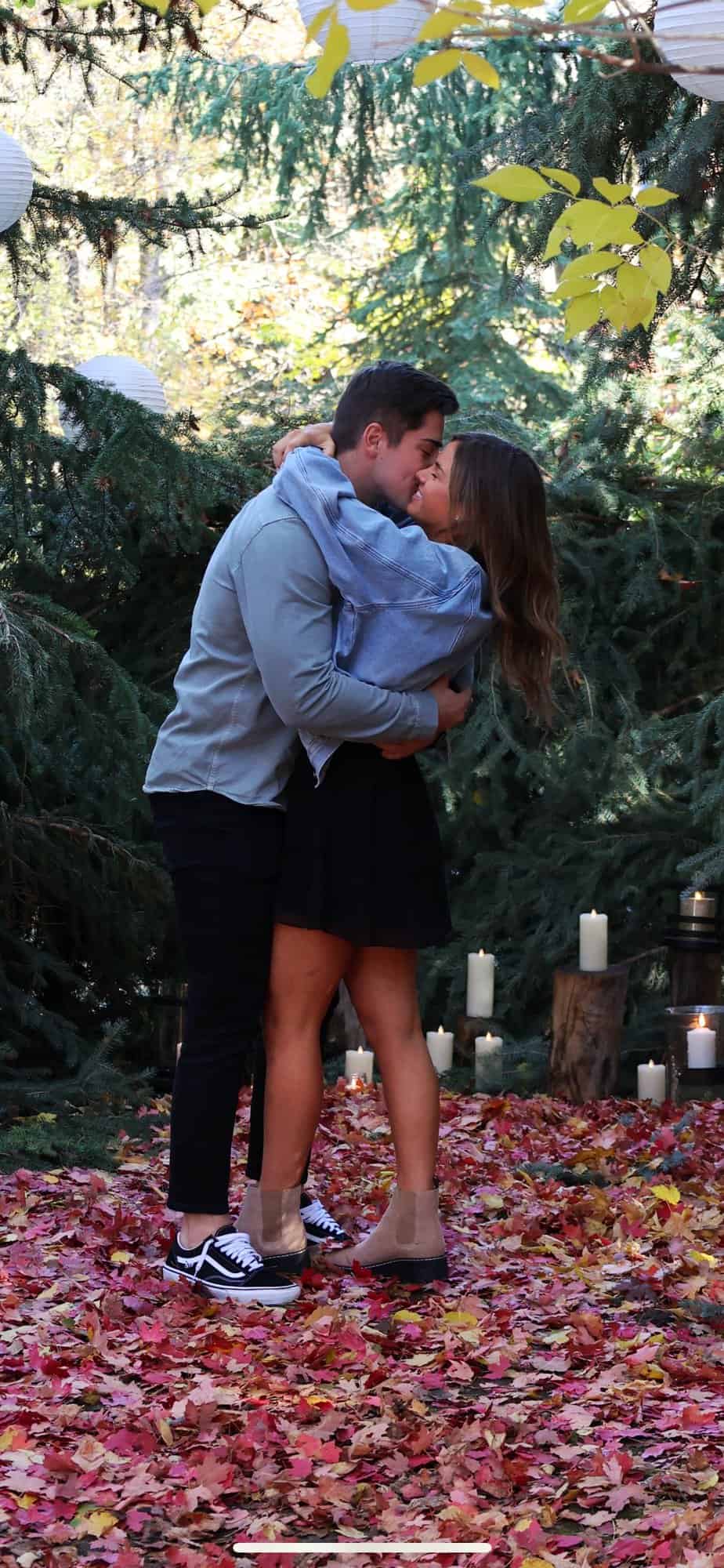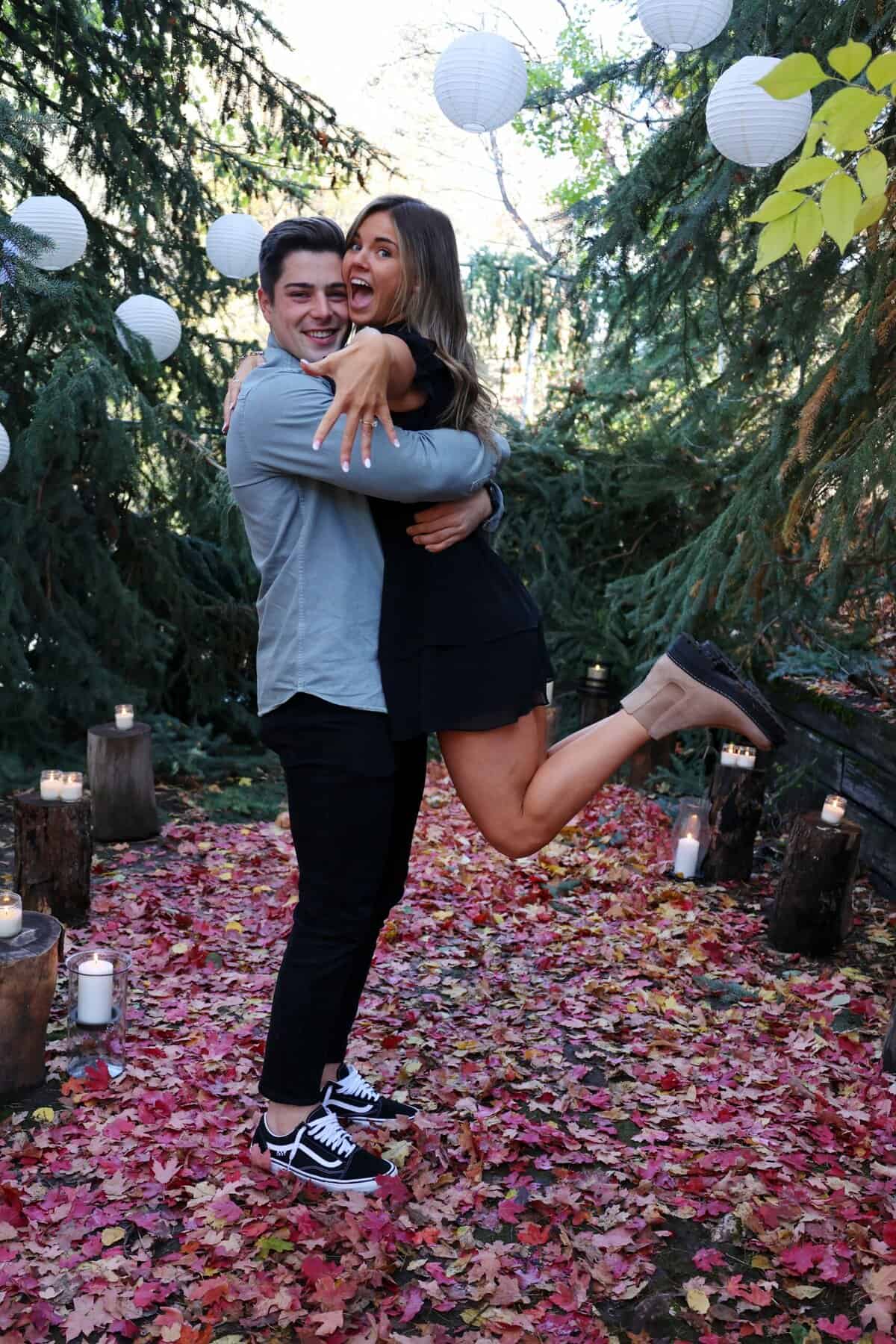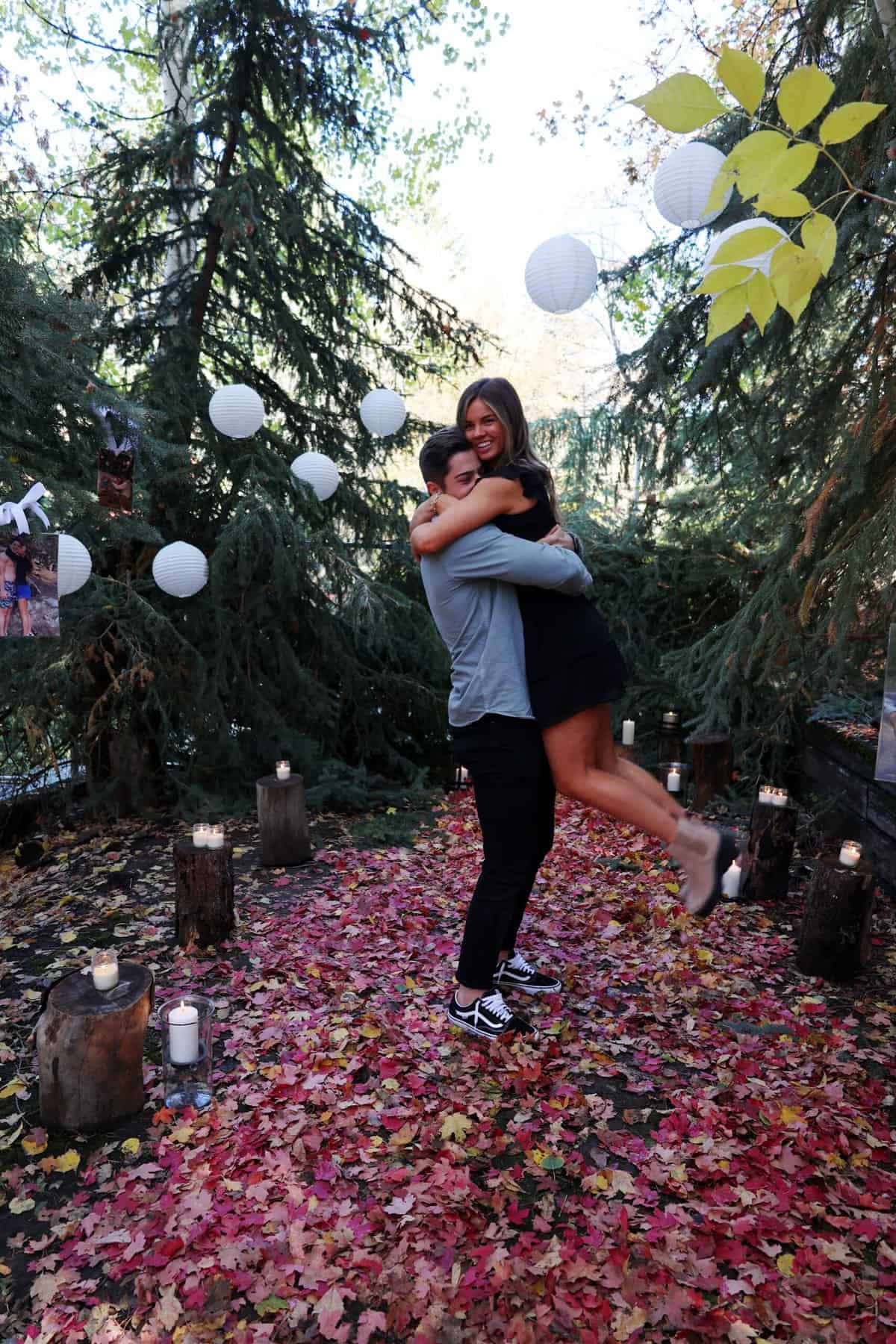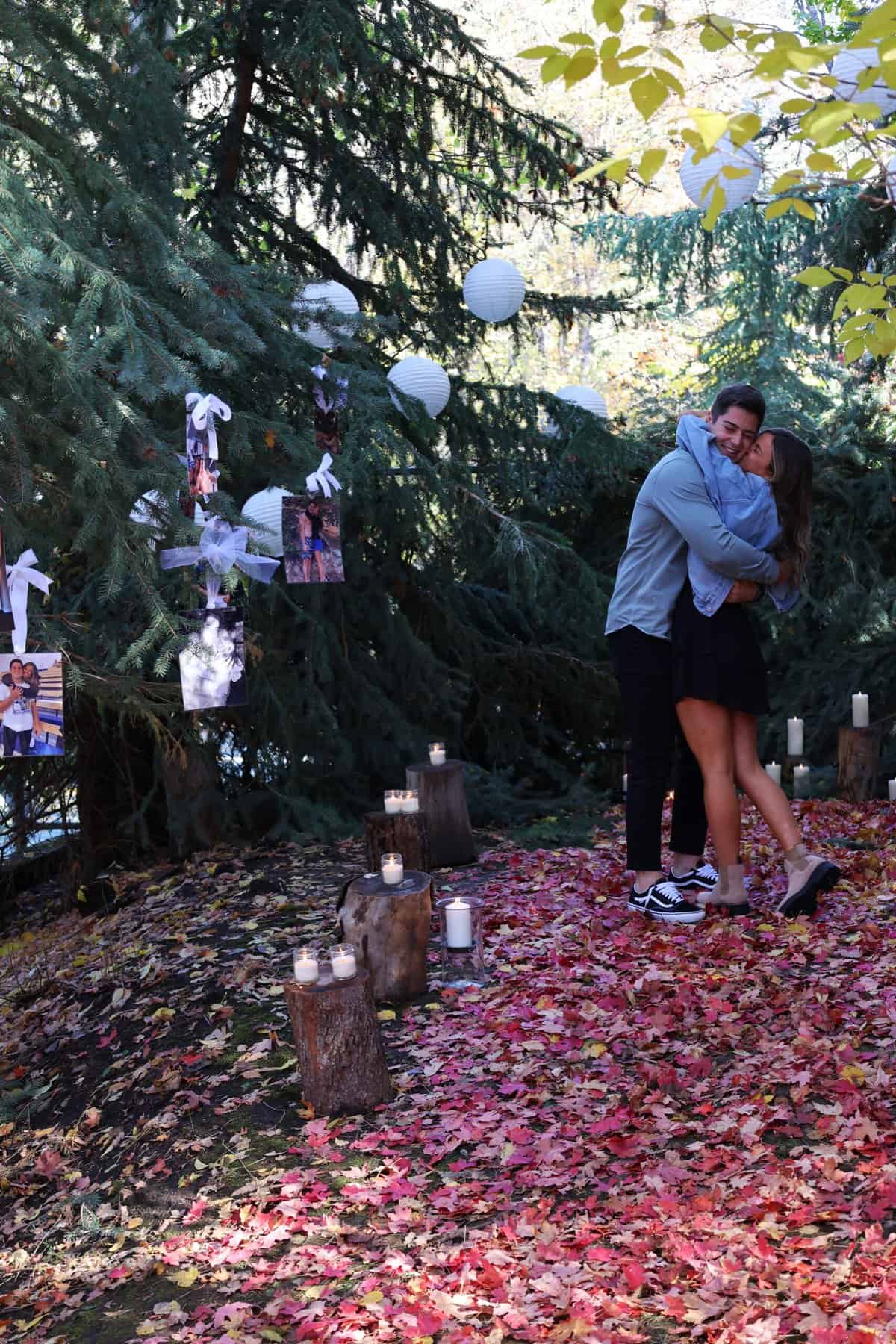 Engagement Photos:
This engagement photo shoot was shot in Utah by the incredibly talented, Jen Anderson Photography. She was absolutely amazing! They shot these engagement photos in November so they barely missed out on the Fall leaves but they still turned out beautiful.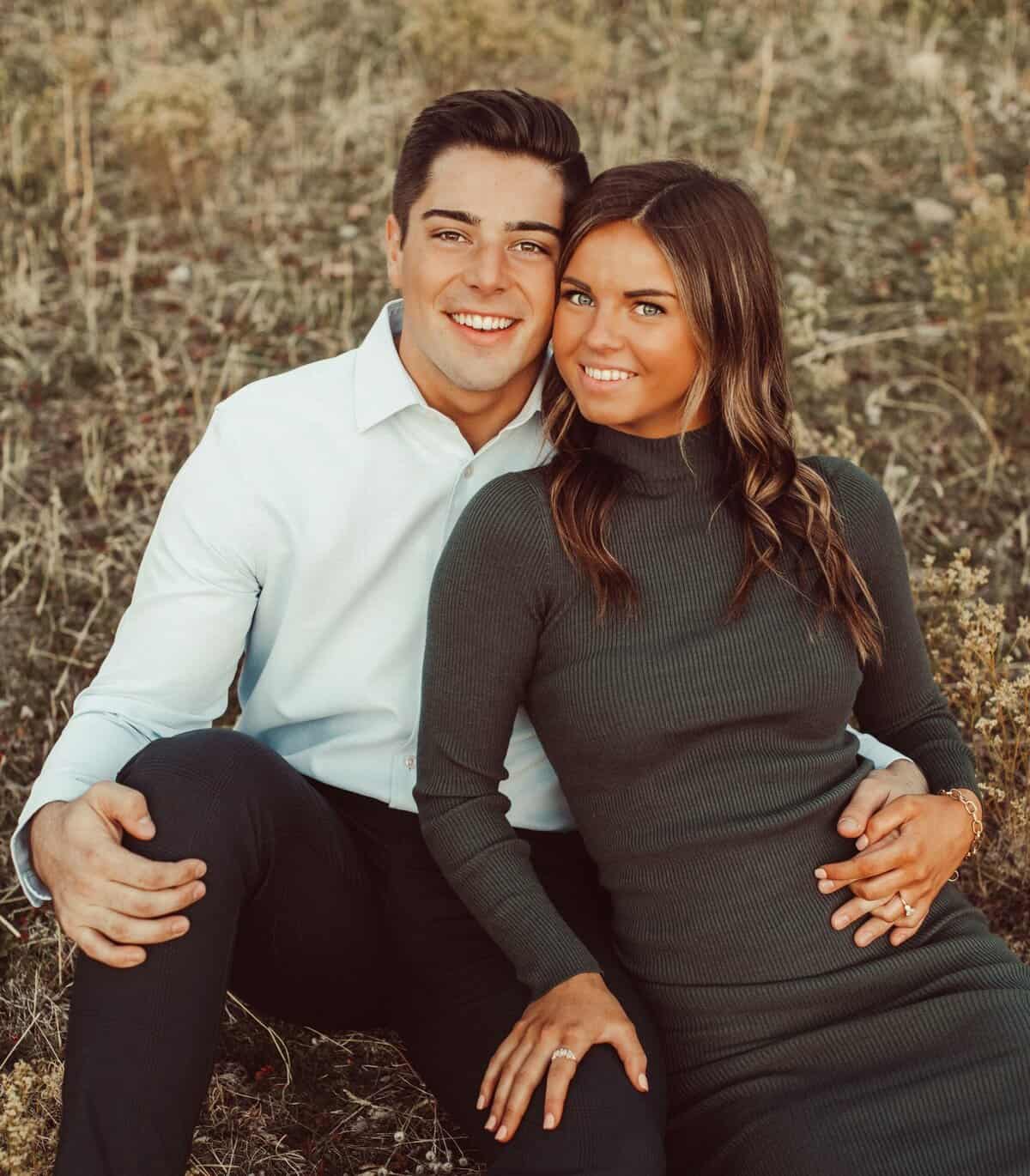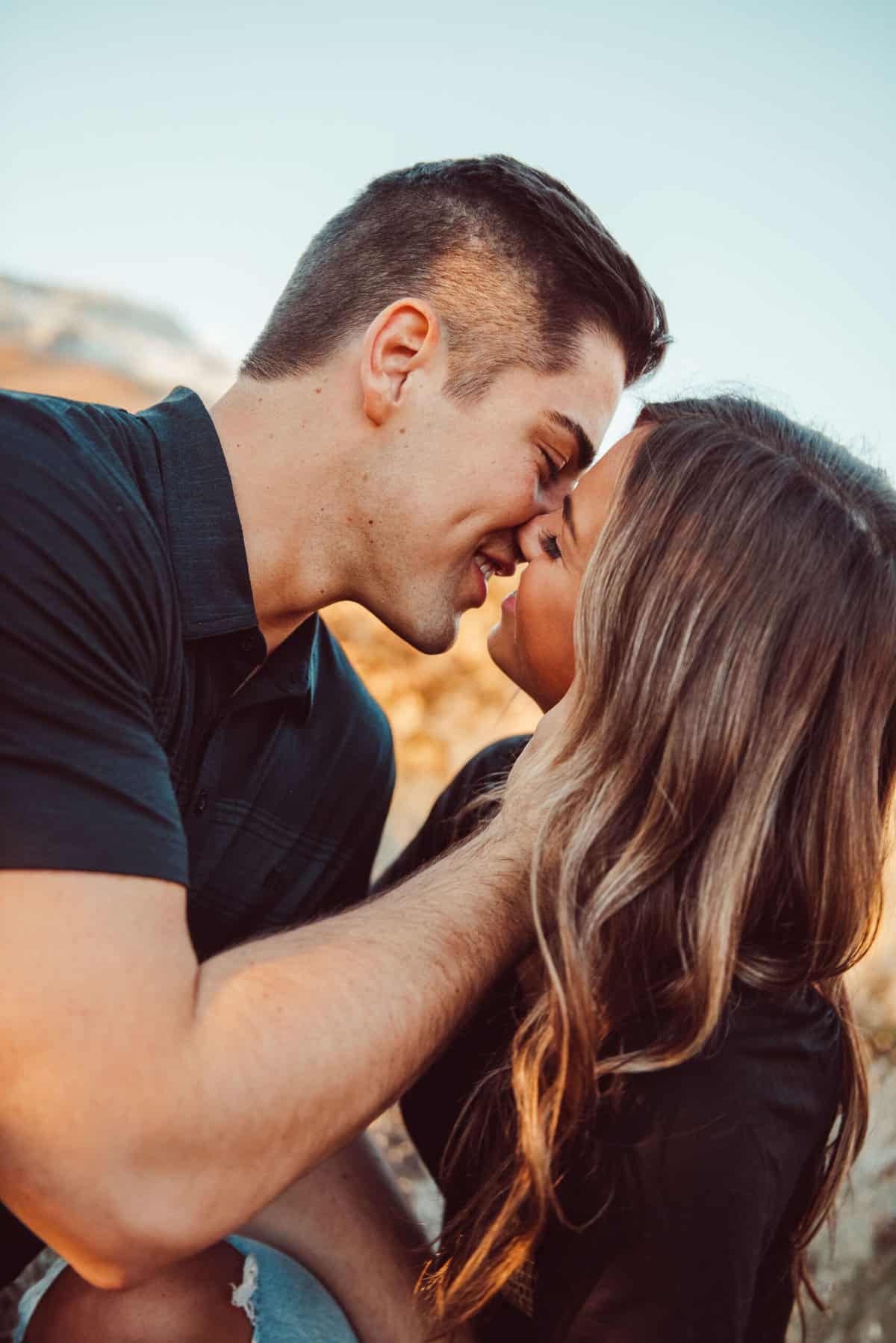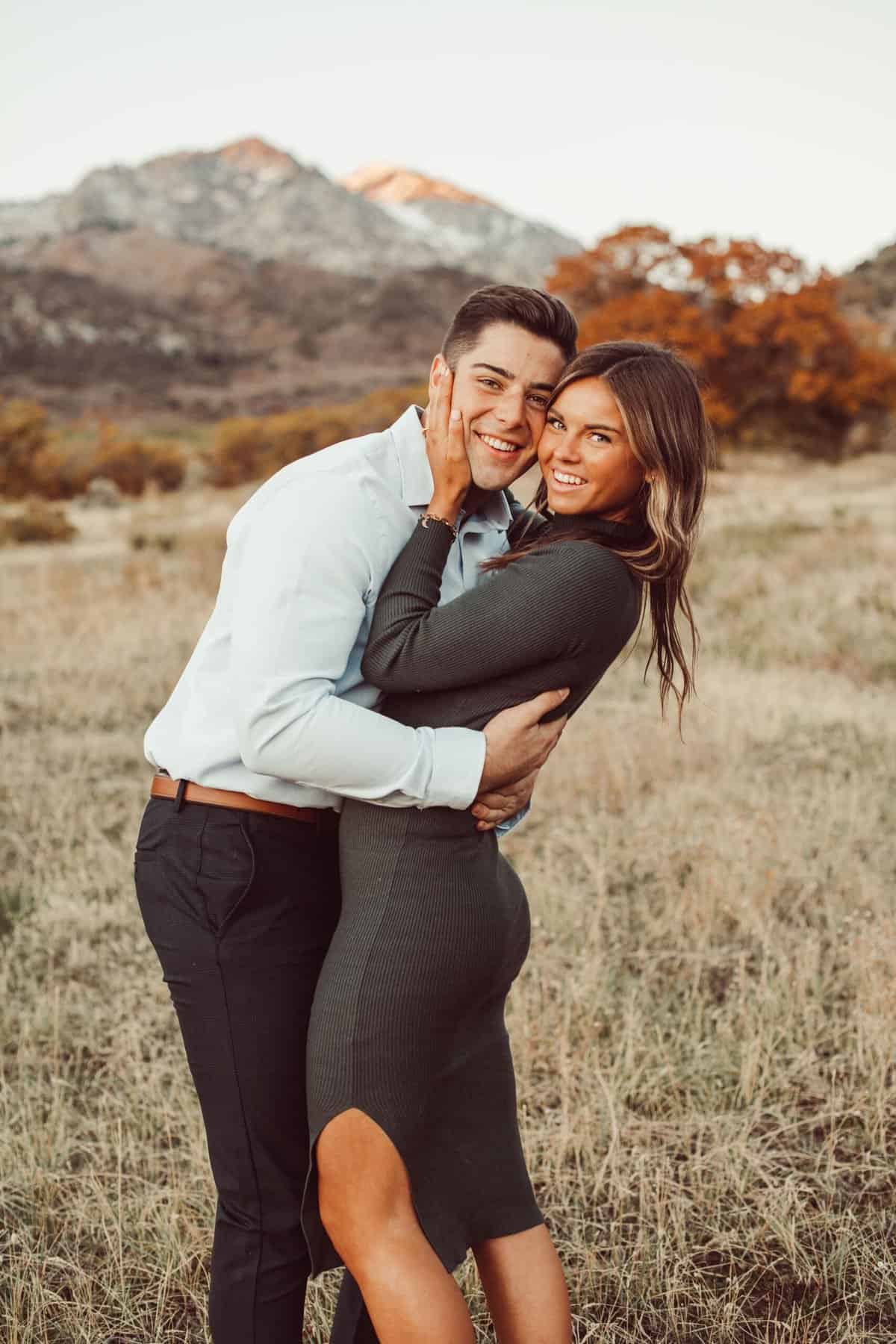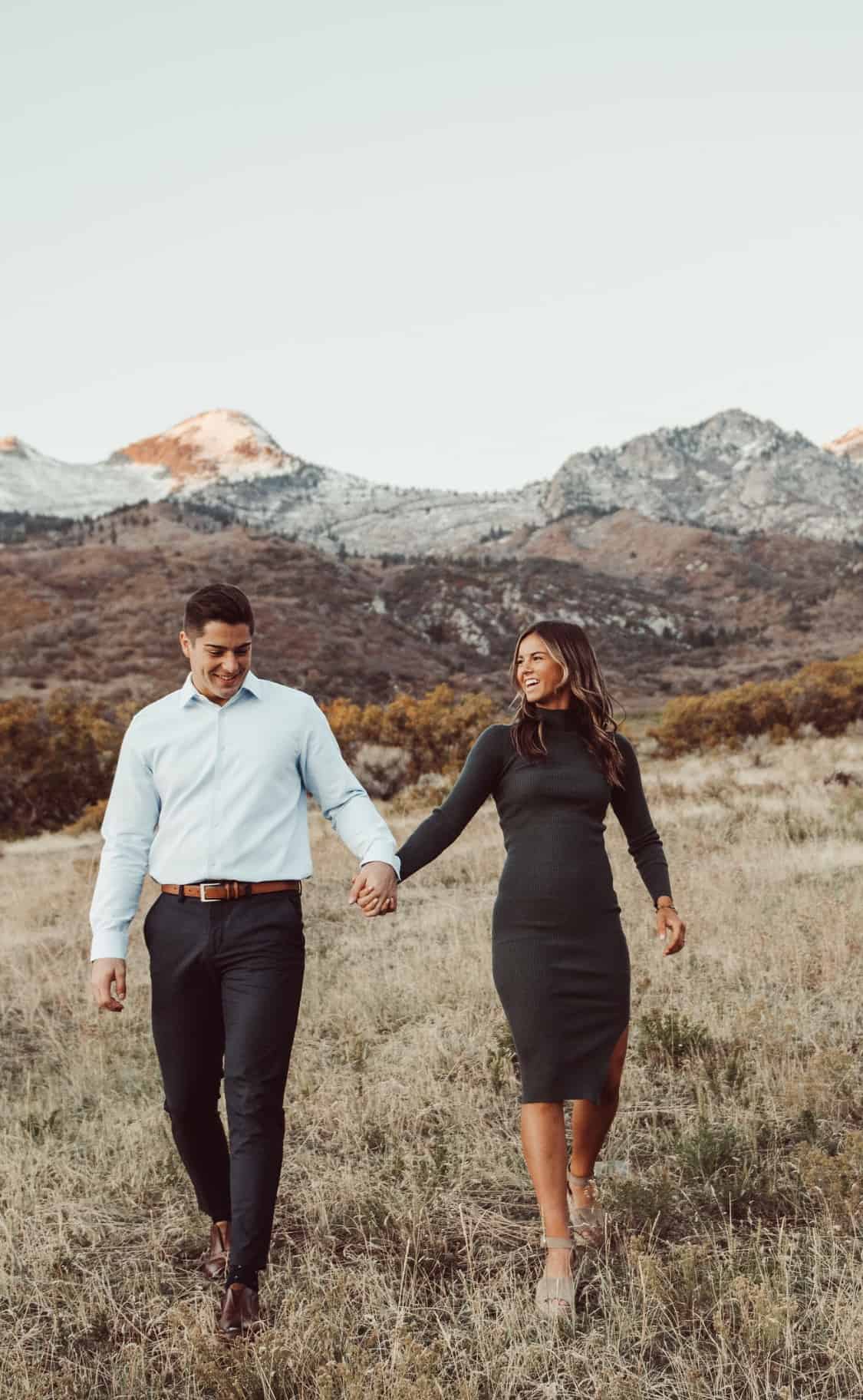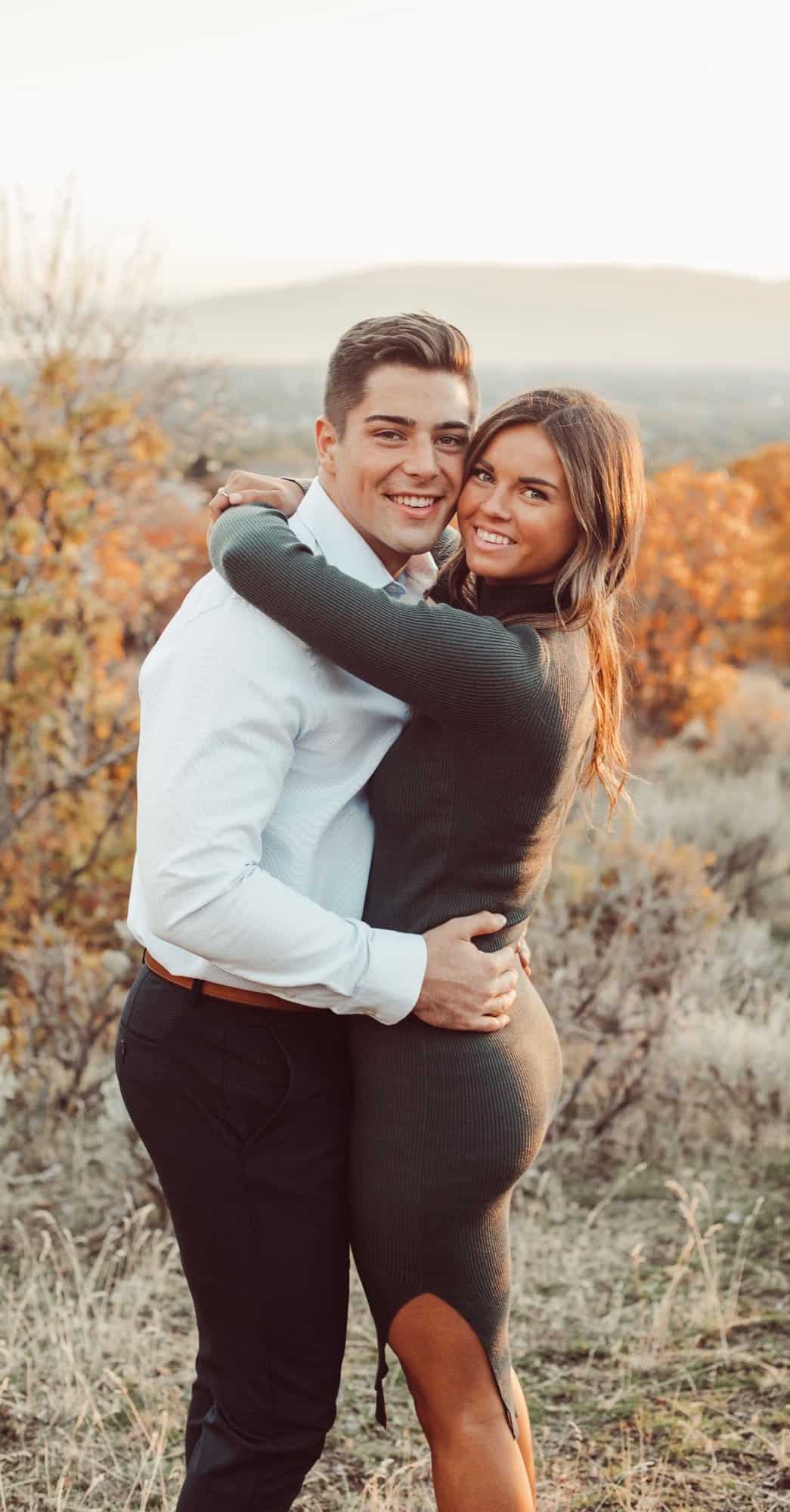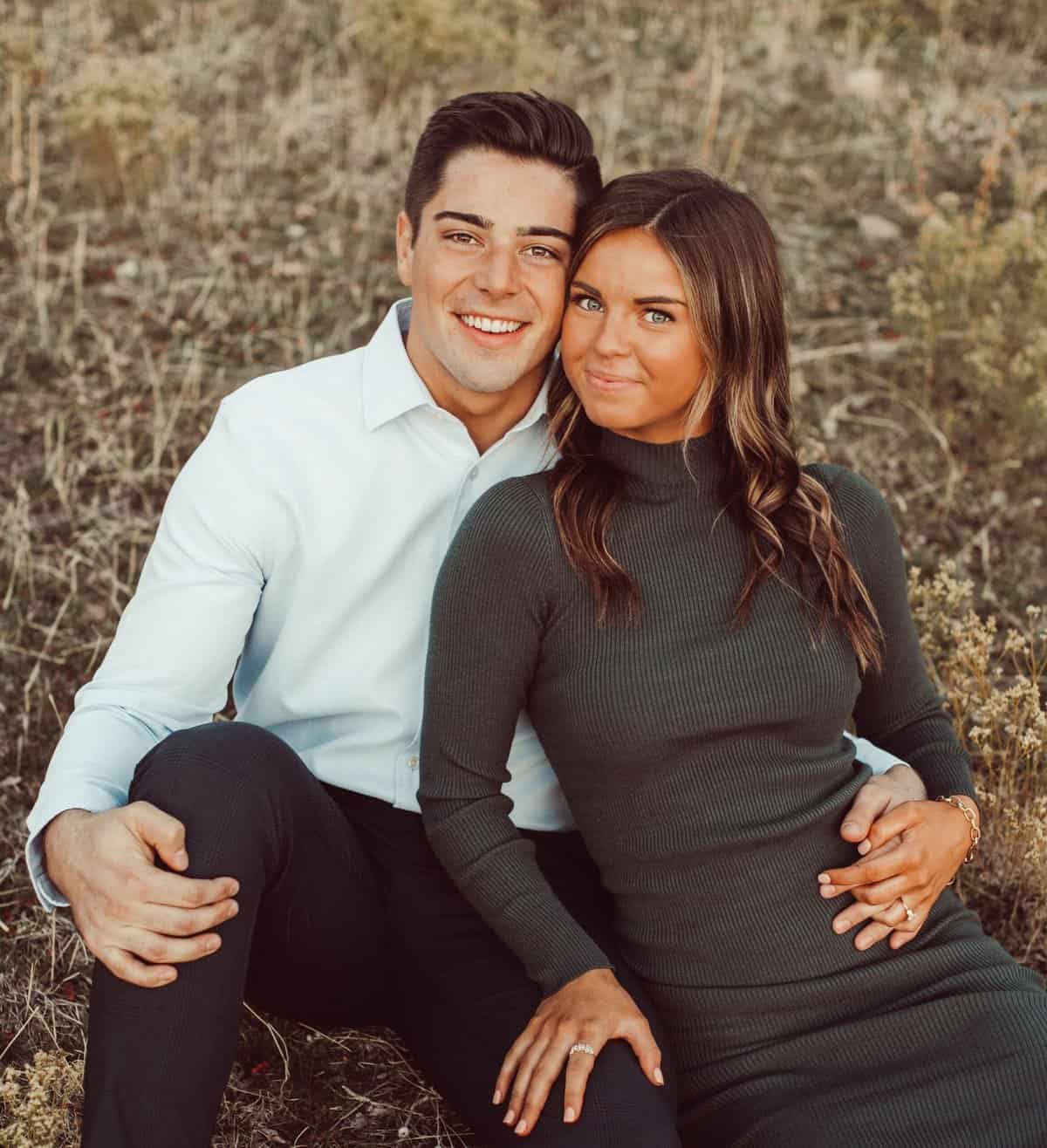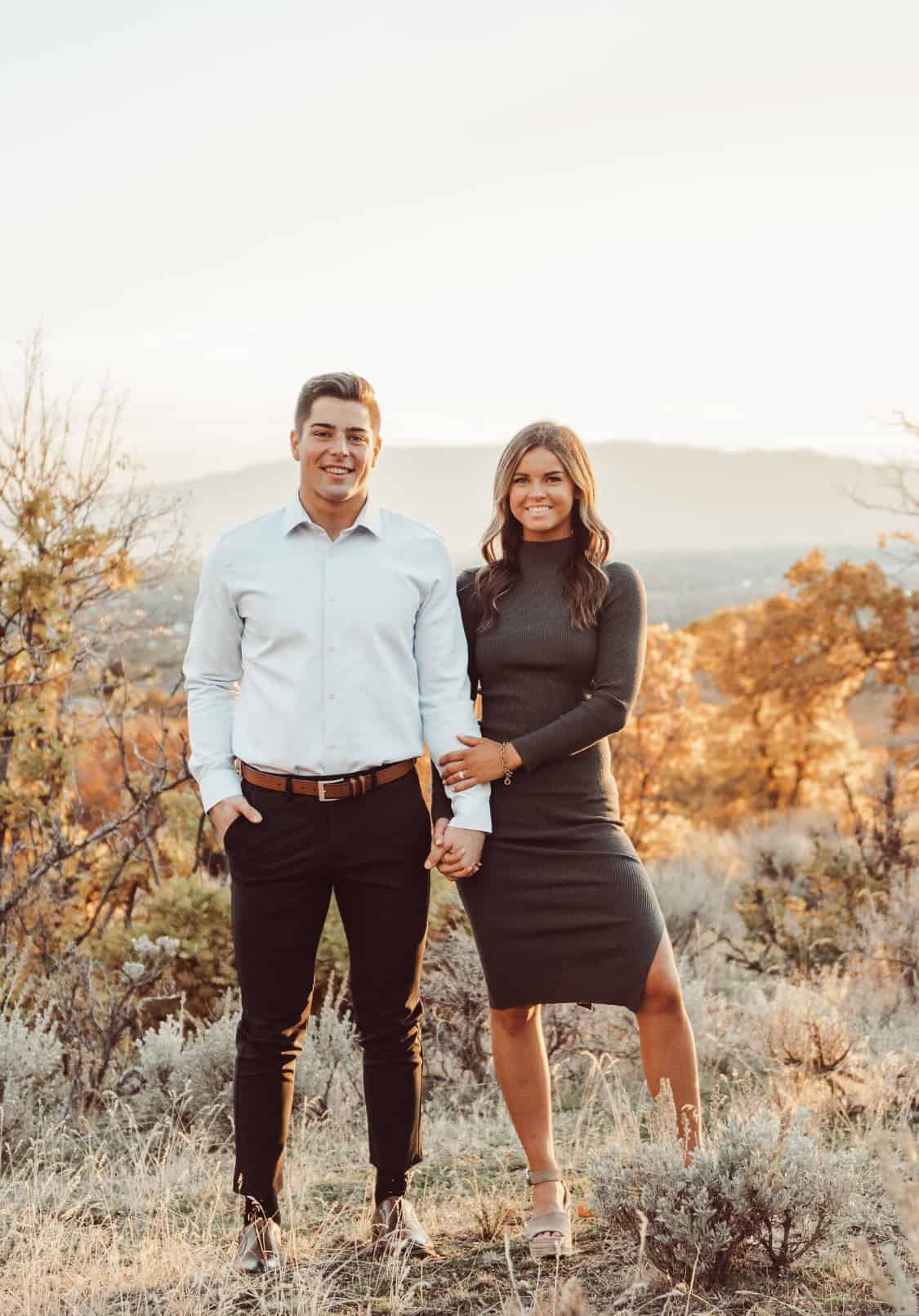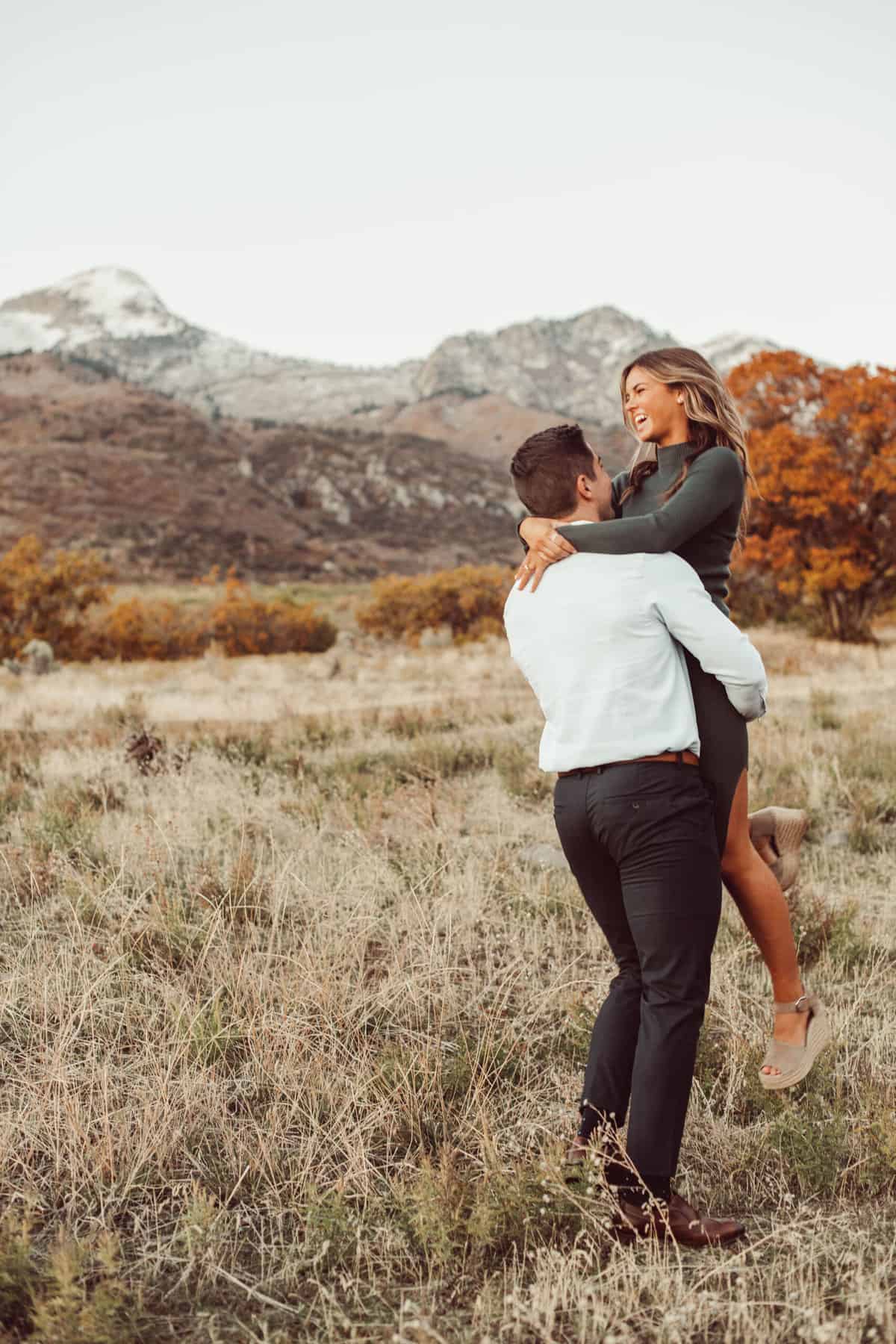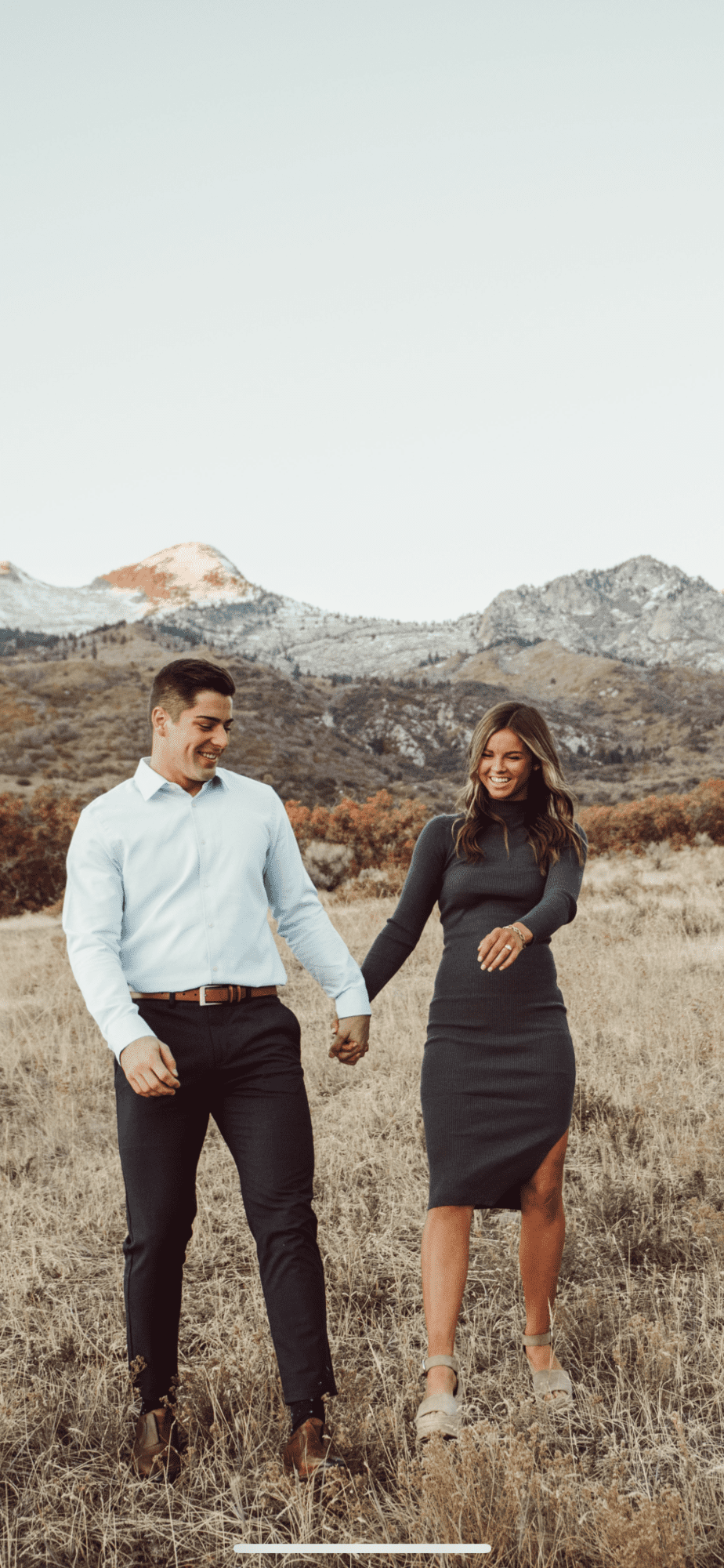 Bridal Shower:
Her bridal shower was thrown by some of my amazing friends who have been like second Moms to Sierra. It was hosted at the home of my dear friend, Maggie Holmes. They served light salads, homemade rolls, and beautiful desserts. It was the perfect day and so many wonderful friends came and supported Sierra. My uber-talented friend, Jen Watkins did all of the decor and designed her backdrop.
She opened presents and then we played a game where we showed a video of Conner answering questions about Sierra. The answers were so sweet and it is so much fun to see how in love they are with each other. I am grateful for how he treats Sierra and how much he adores her.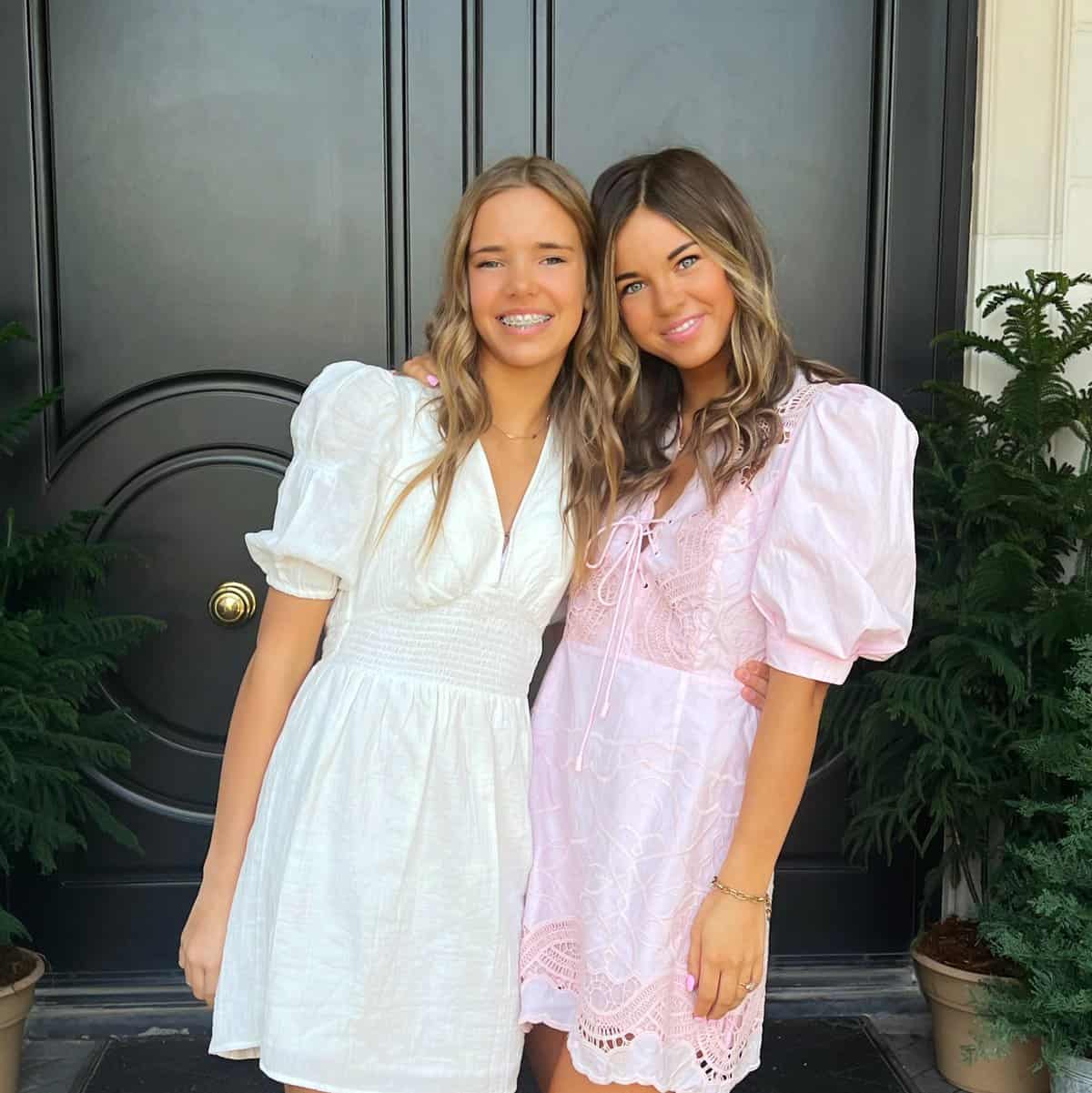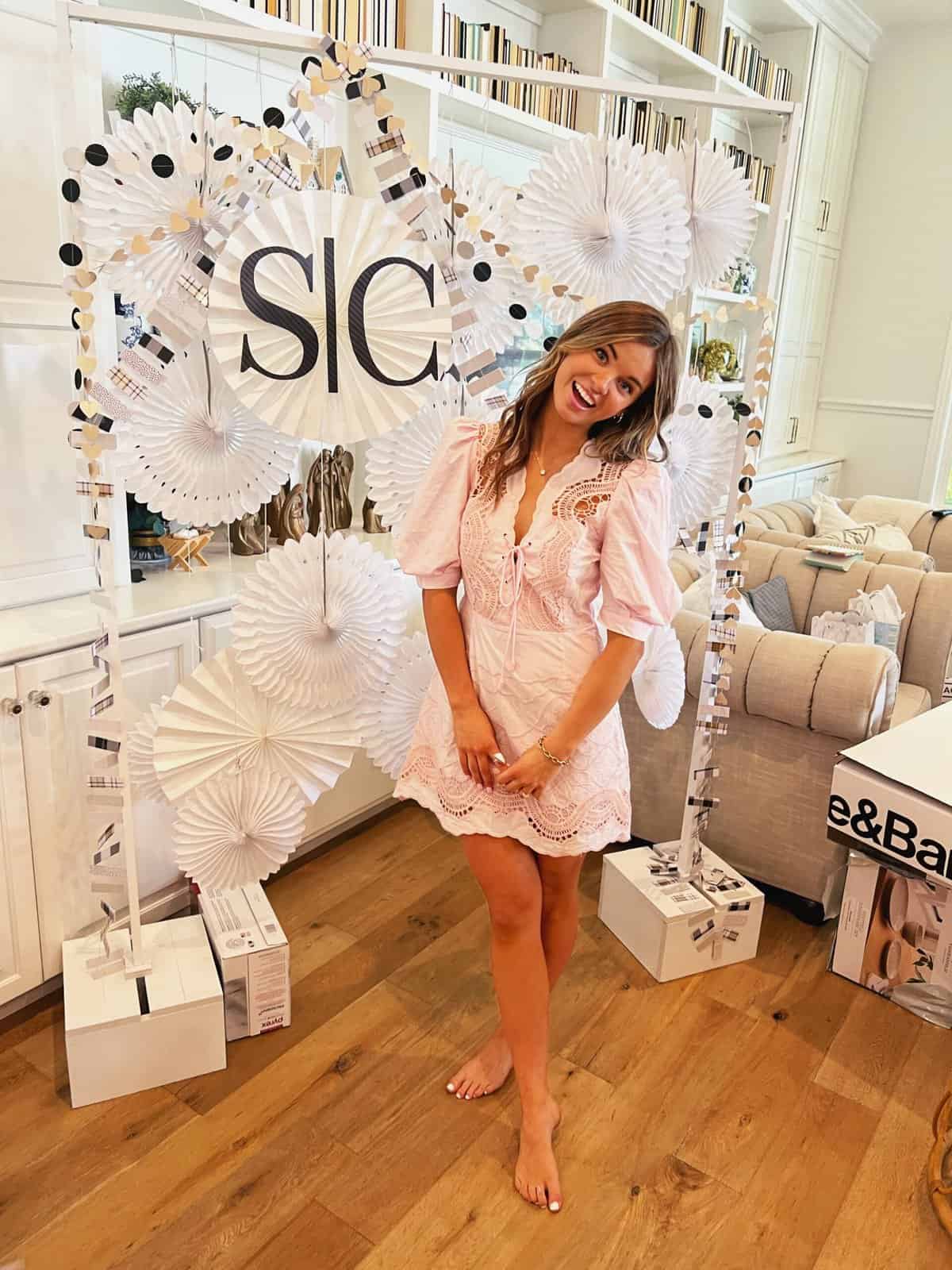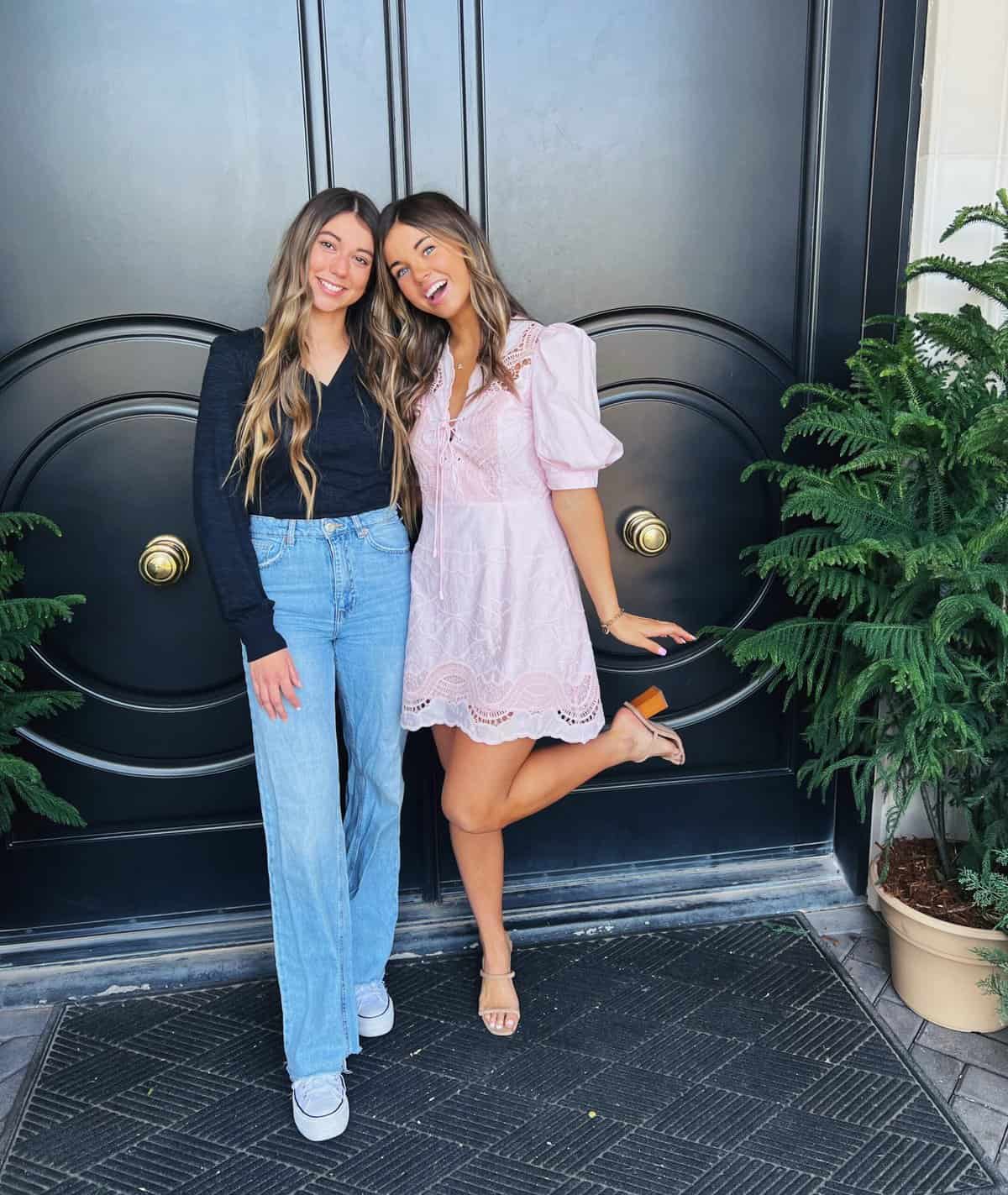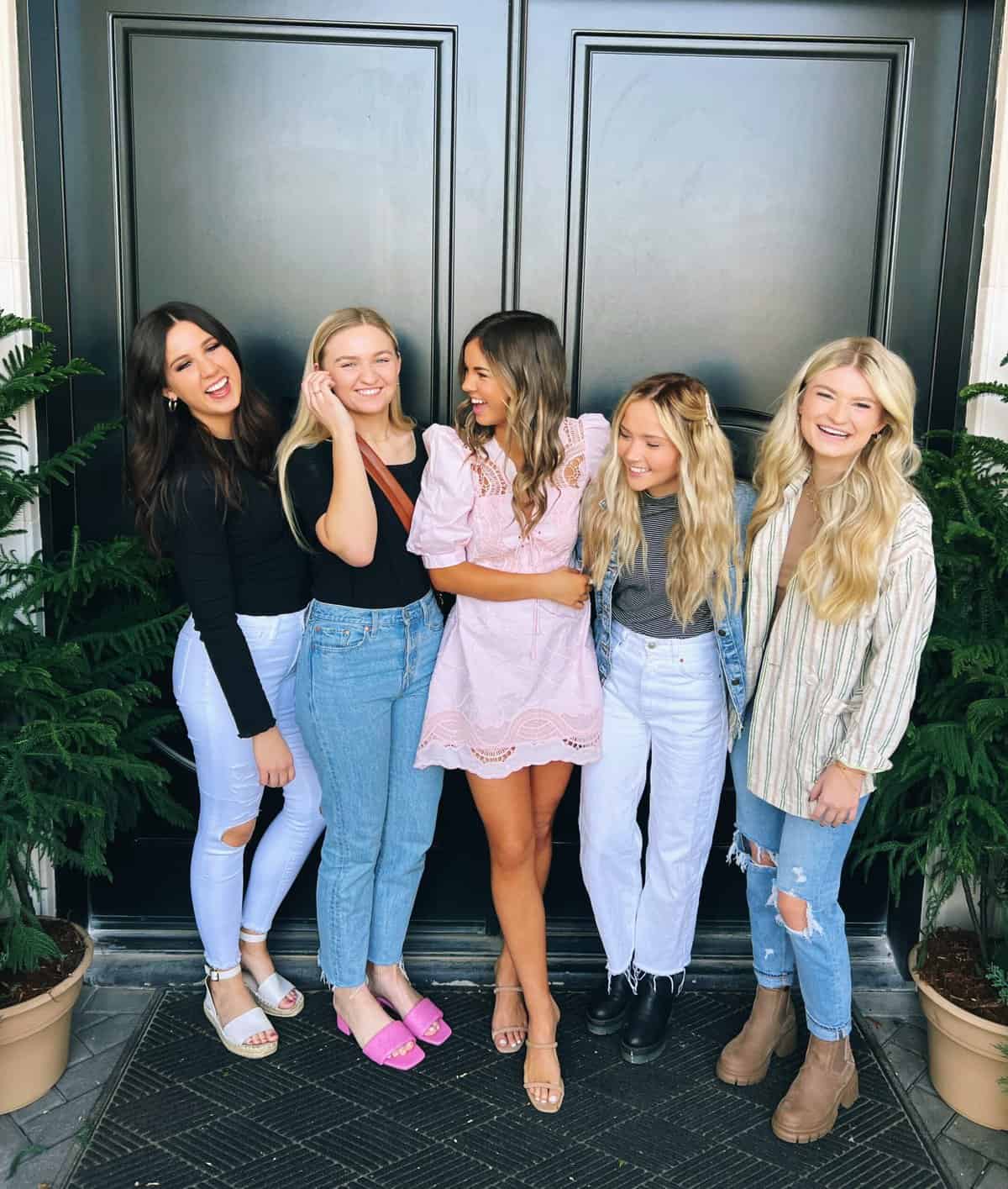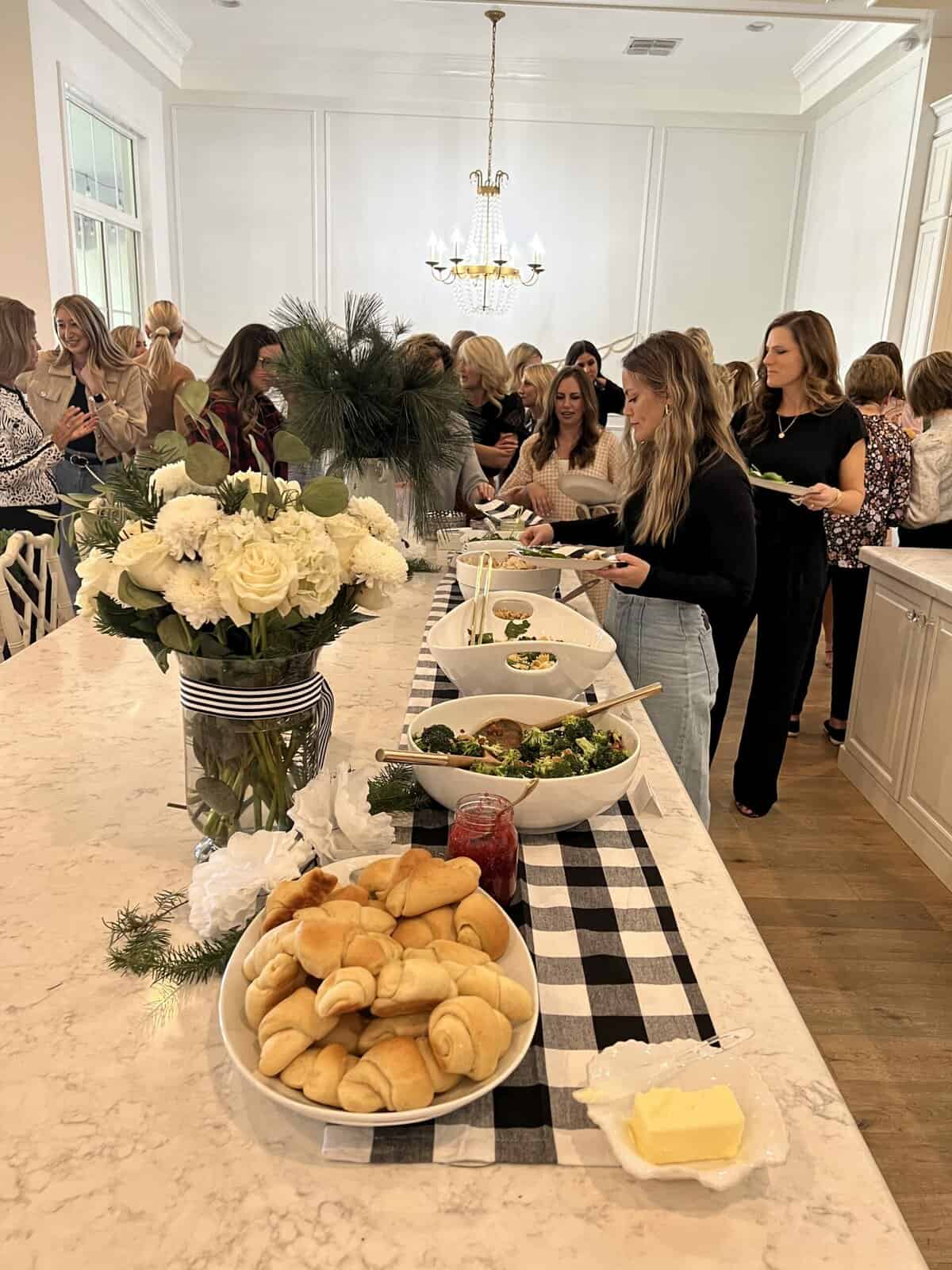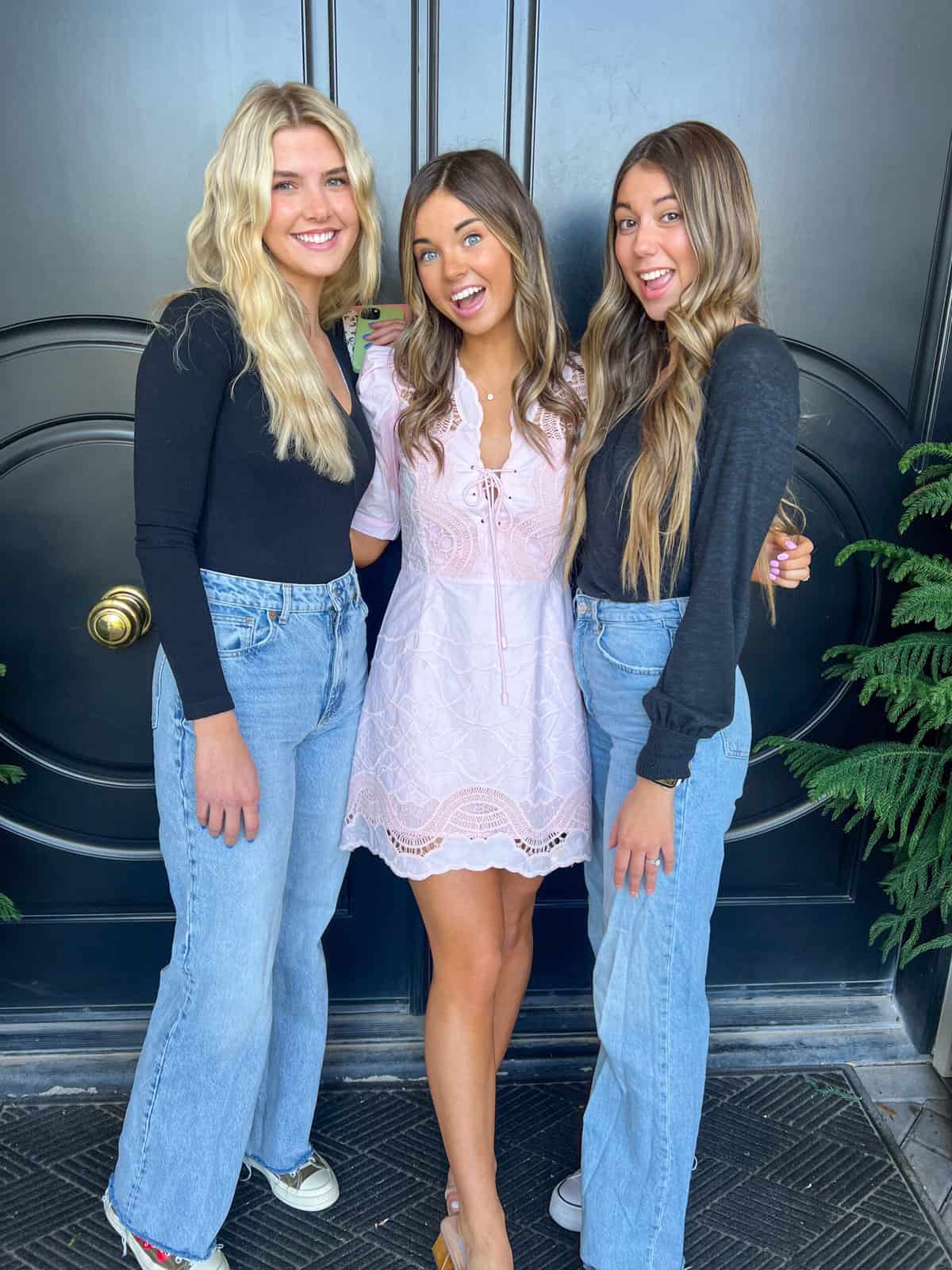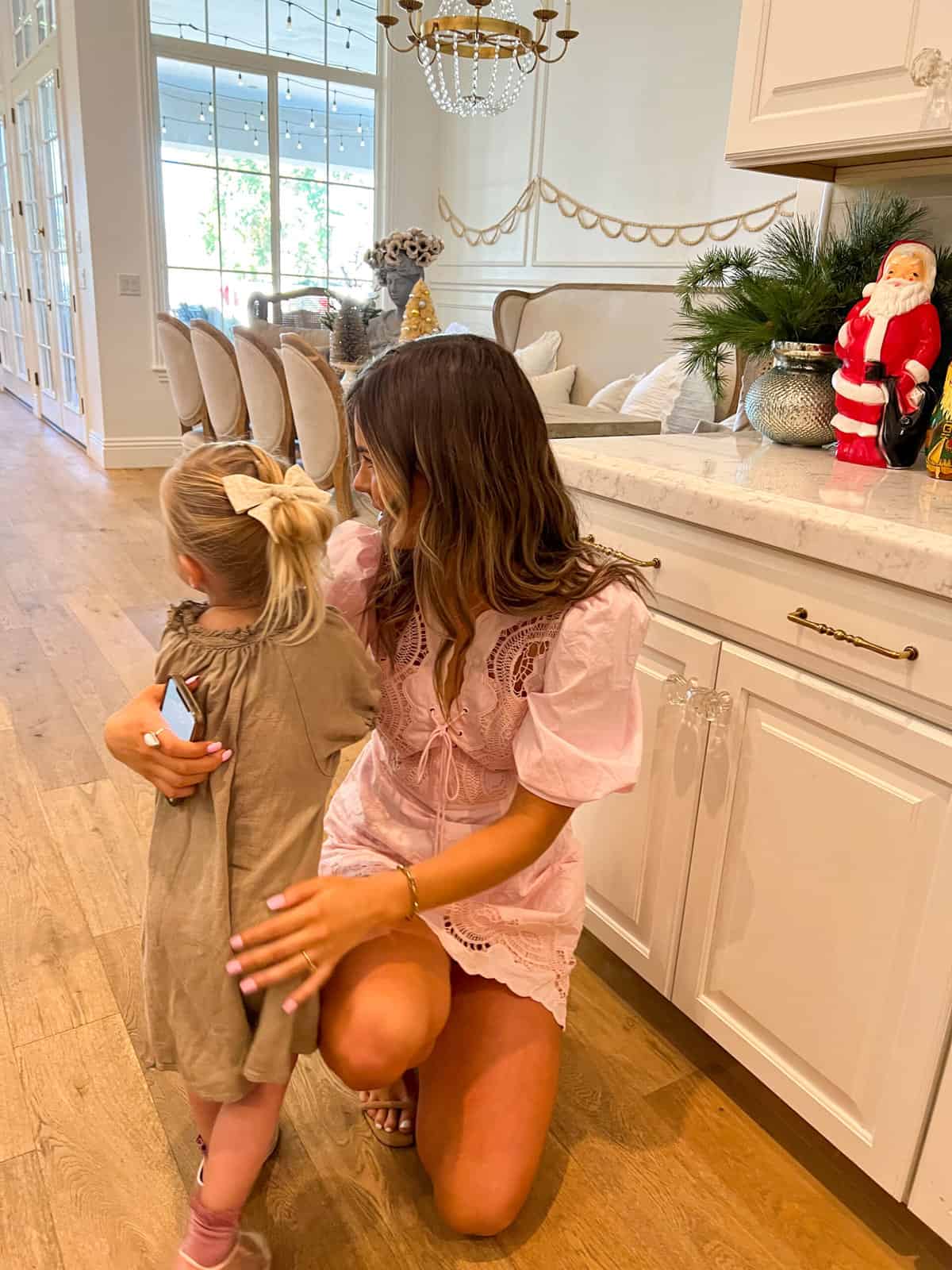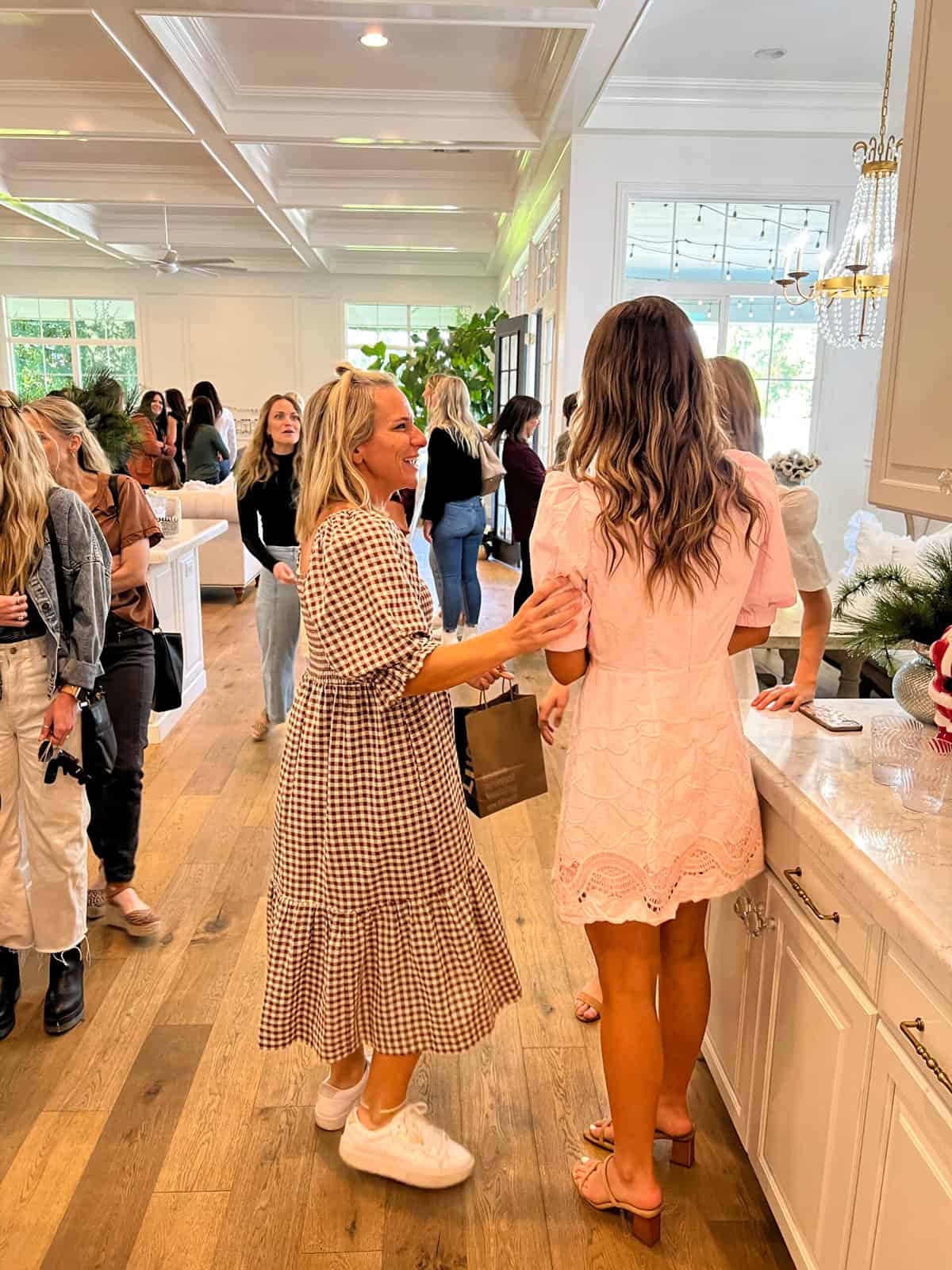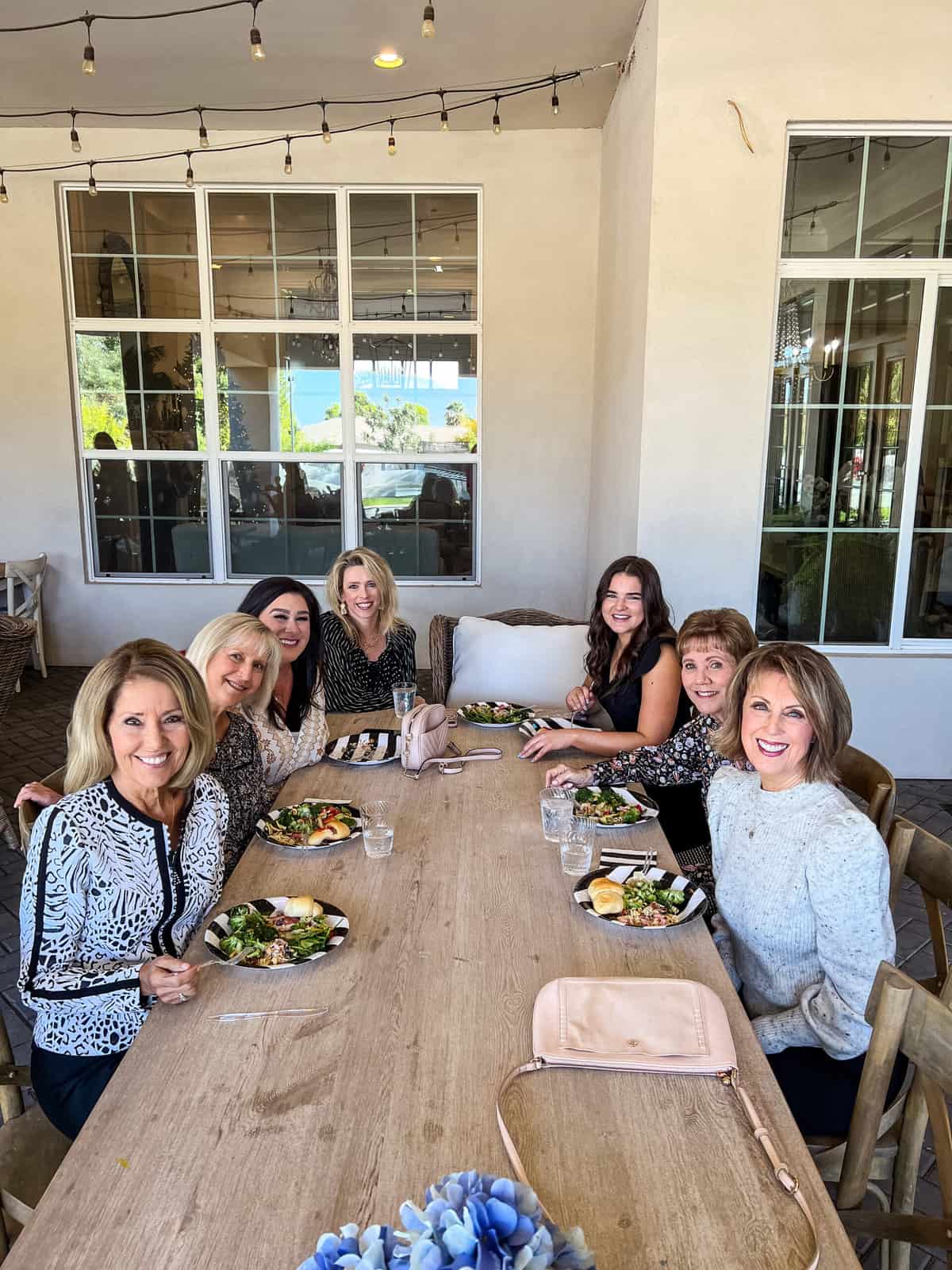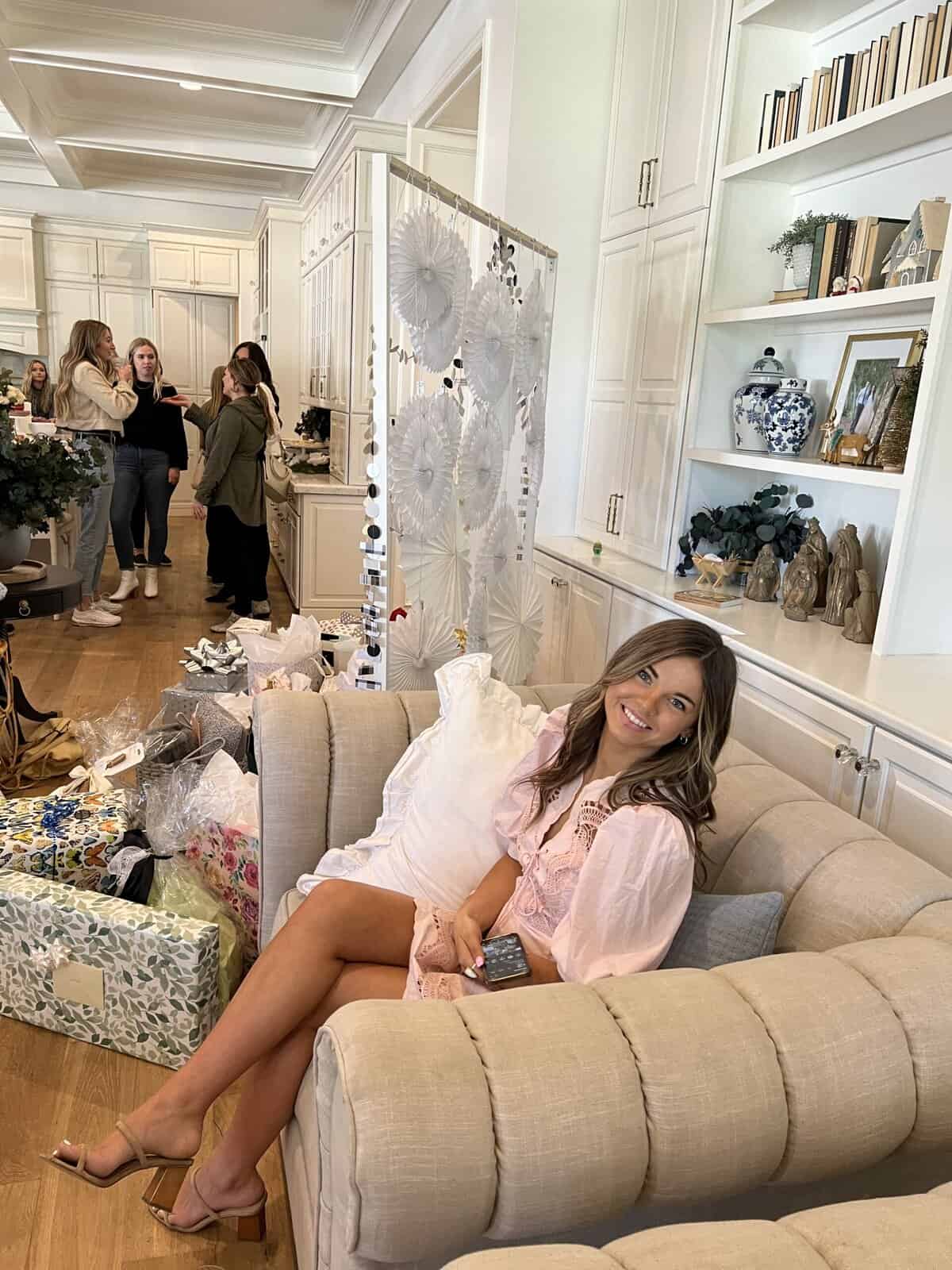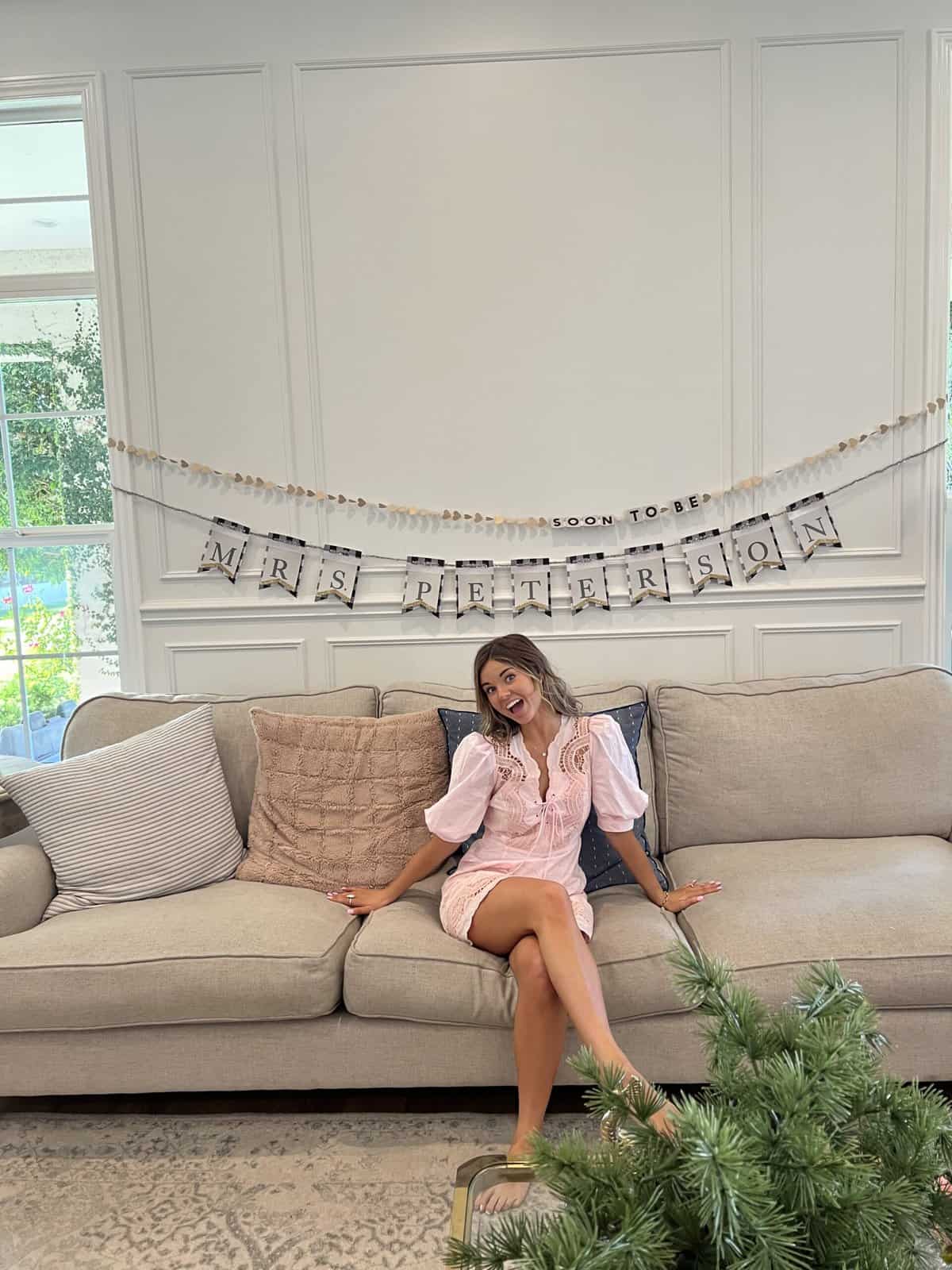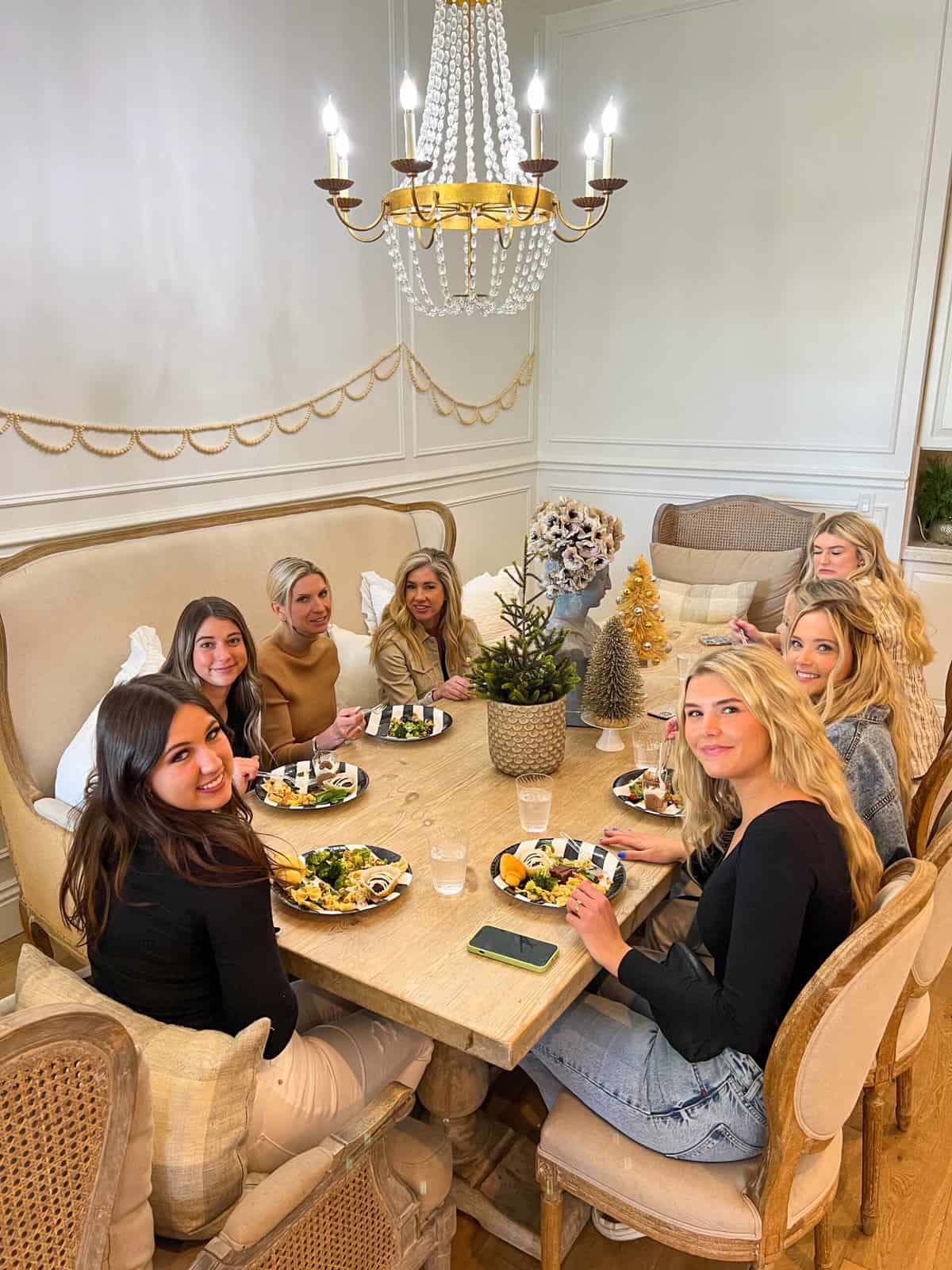 WEDDING RECEPTION FOOD:
There was no way I was going to be cooking any food or desserts for my daughter's wedding! Since we only had about 10 weeks to plan the wedding from start to finish, we decided to have it catered. We used Shellie Bowers of Gilded Gatherings for the wedding reception food and she is phenomenal. Everything she does is just beautiful.
The gorgeous wedding cake was made by Heather Suhr with Sugar Lane Bakery.
This is the food we served at the wedding reception:
Huge charcuterie board filled with local and imported cheeses, dried meats, crackers, fruits, and fresh flowers
Warm spinach artichoke dip with toasted baguettes
Brushetta Bar with different toppings
Crudite platter with dips
Pear Winter Salad and Grilled Lemon Caesar Salad
Warm Caprese Pasta with Fresh Mozzarella and Basil
Brown Butter 5-Cheese Tortellini Alfredo with Chicken
Artisan Breads
Garlic Knot Rolls
Pesto Sticks
Dipping Oils and Flavored Butters
DESSERT BAR:
Chocolate Salted Caramel and Oreo Wedding Cake
Gourmet Chocolate Caramel Apples
Chocolate Dipped Strawberries
Four types of Cinnamon Rolls — Traditional, Candy Cane, Hot Cocoa, and Egg Nog
Full Hot Chocolate Bar with all of the mixins
MOCKTAILS/DRINKS:
Holiday Sangria Mocktail
Mulled Pear Sparkler
Cranberry Gingersnap Spritzer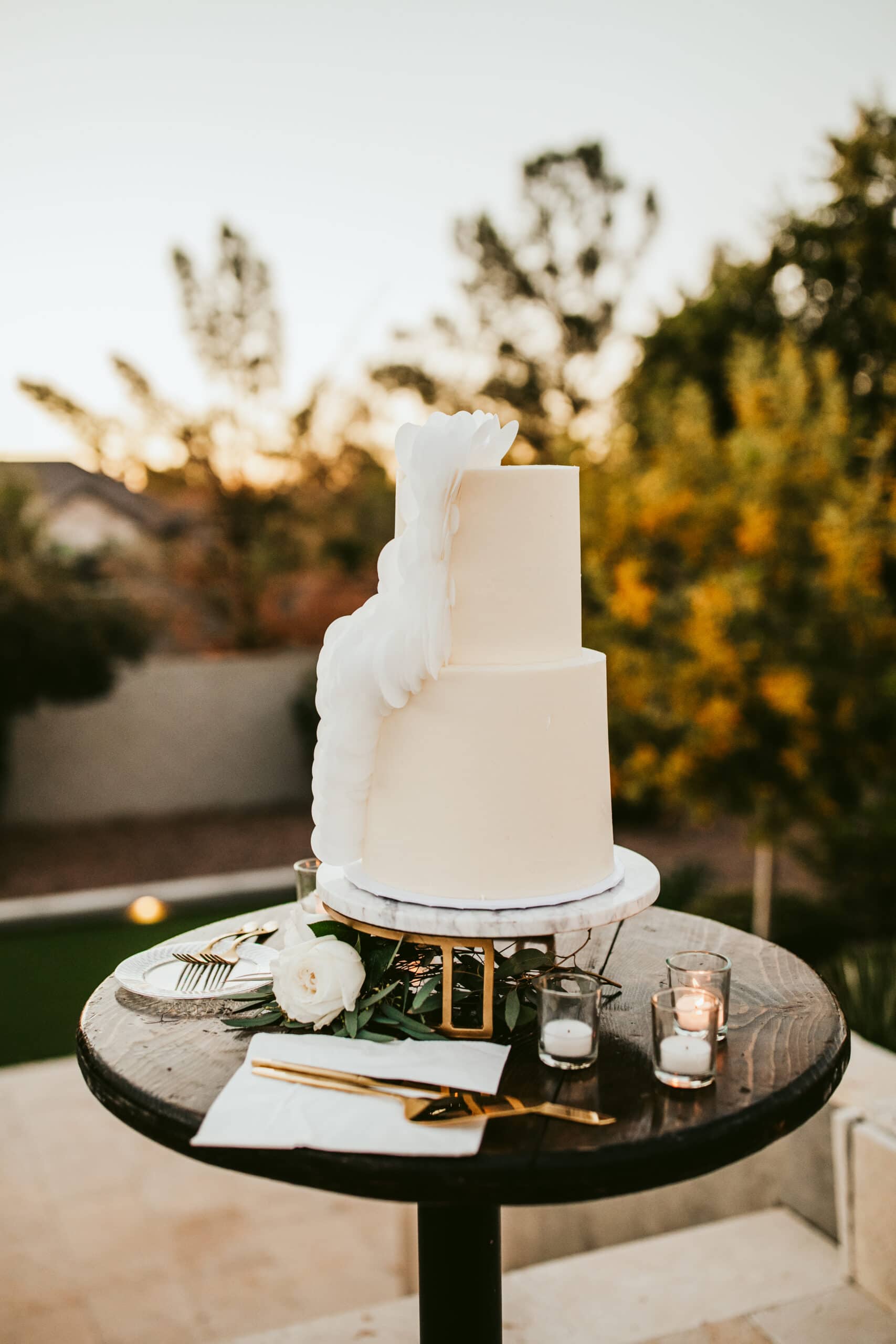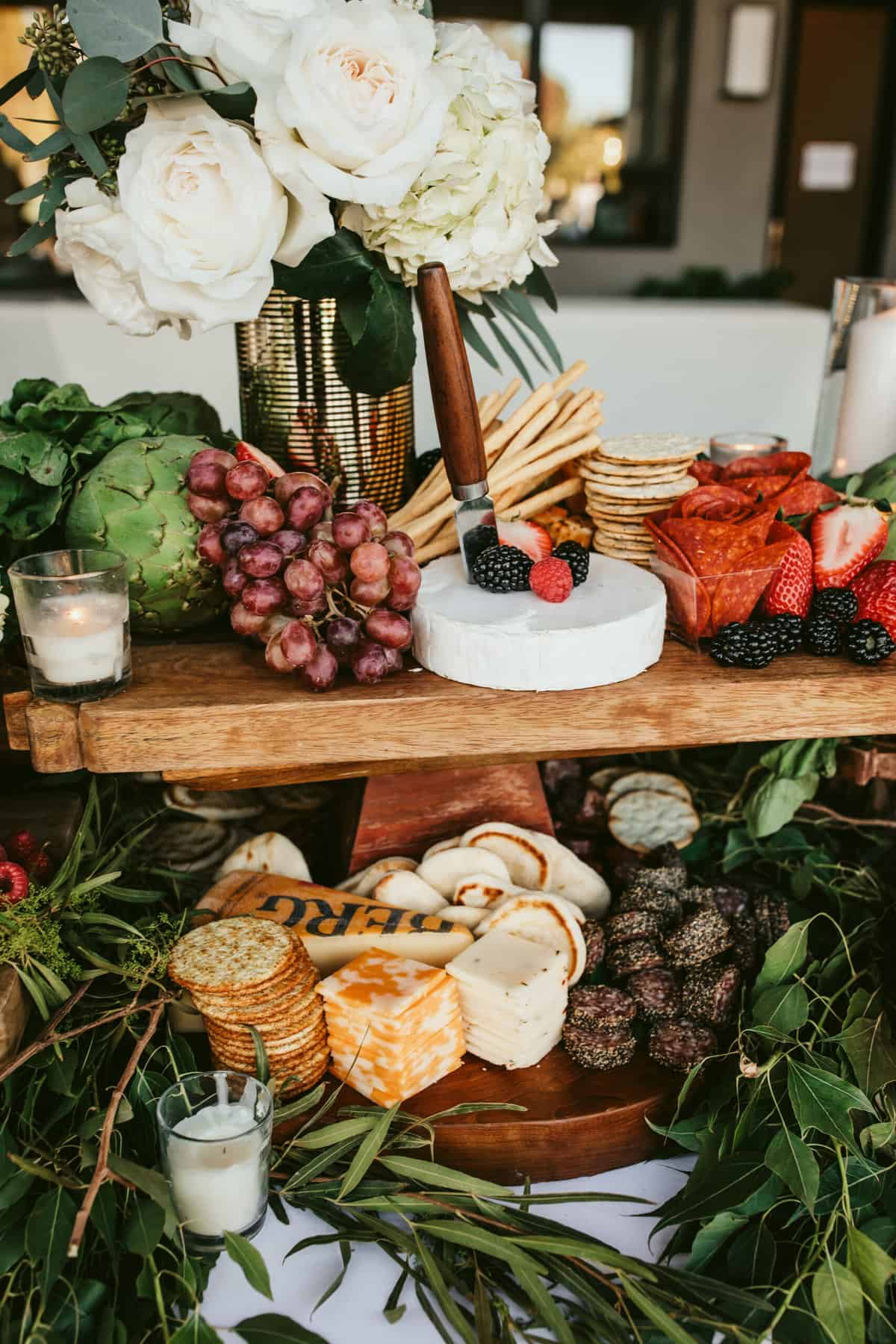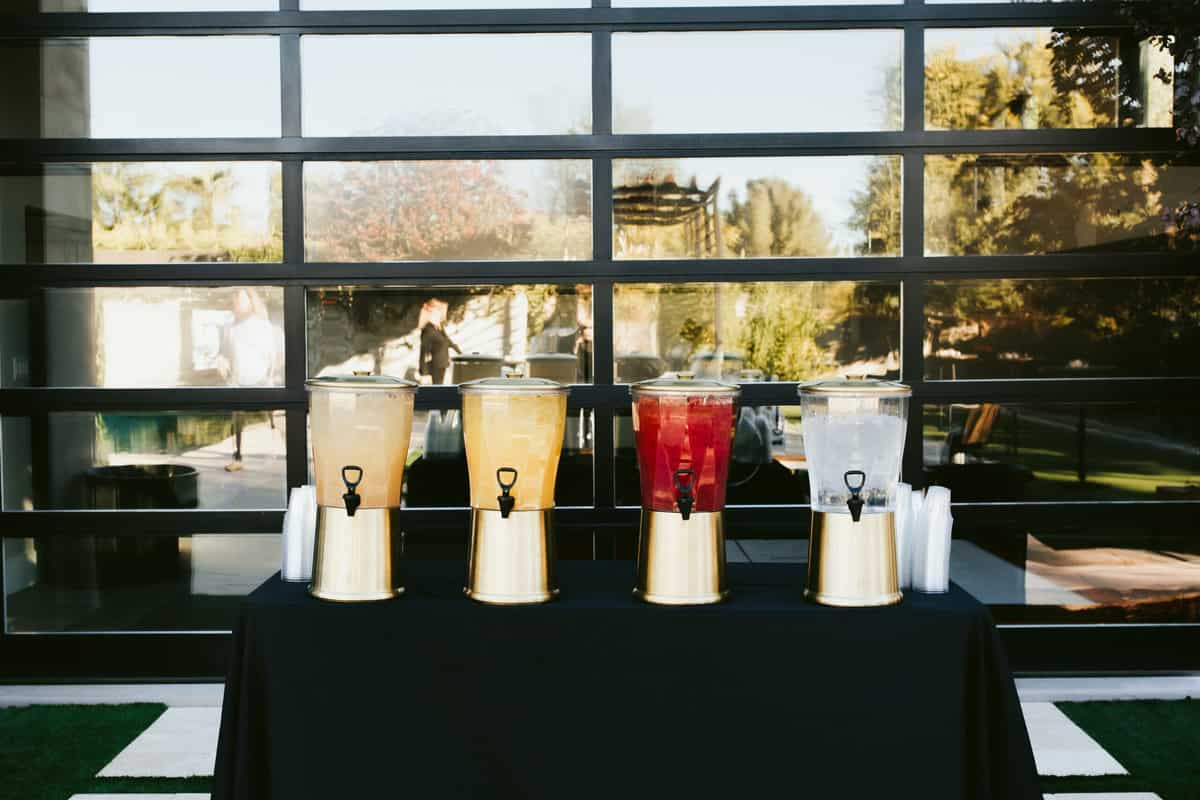 The Holiday Mocktail Bar with Mulled Pear Sparkler, Holiday Sangria Mocktail, and Cranberry Gingersnap Spritzer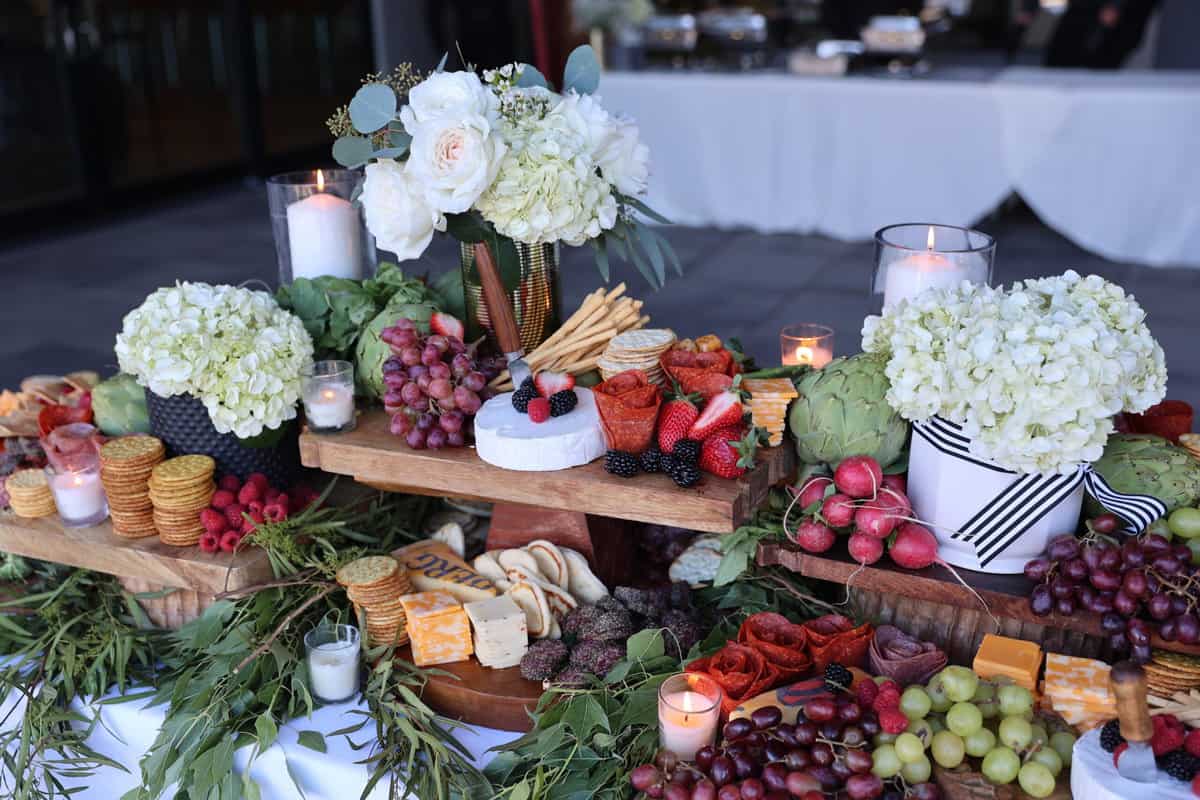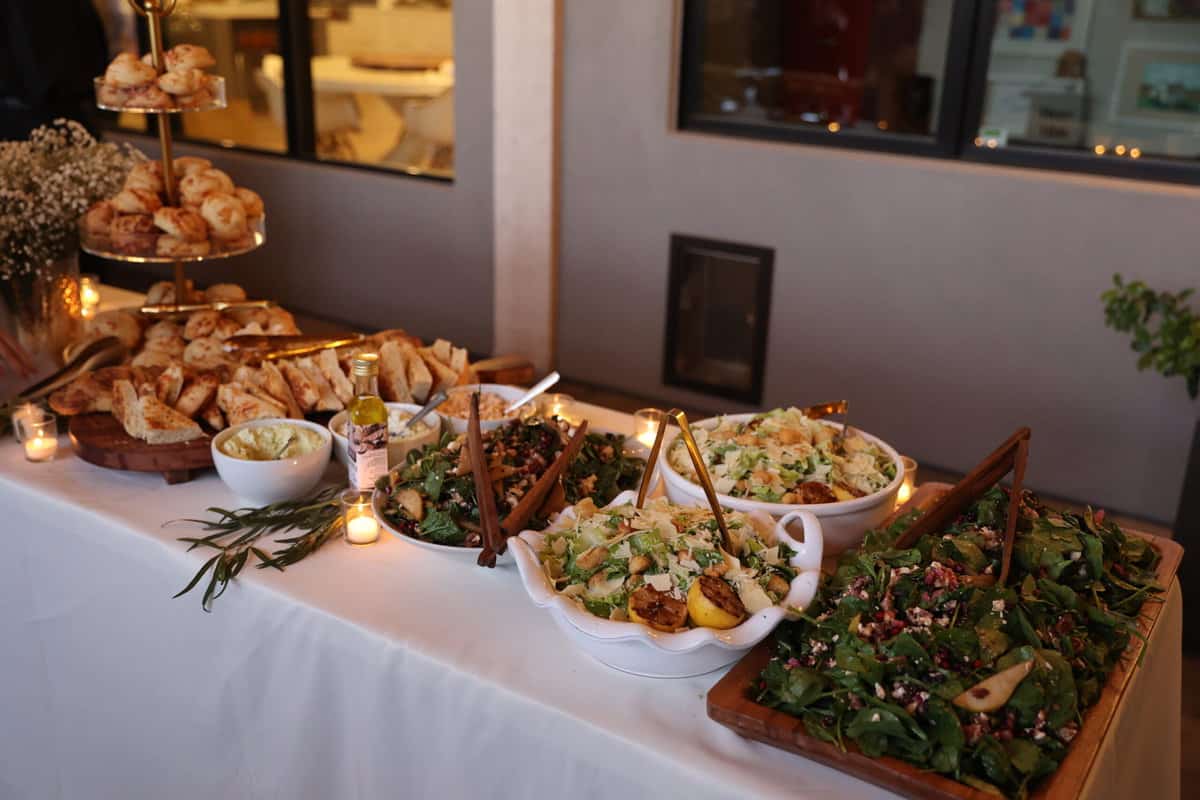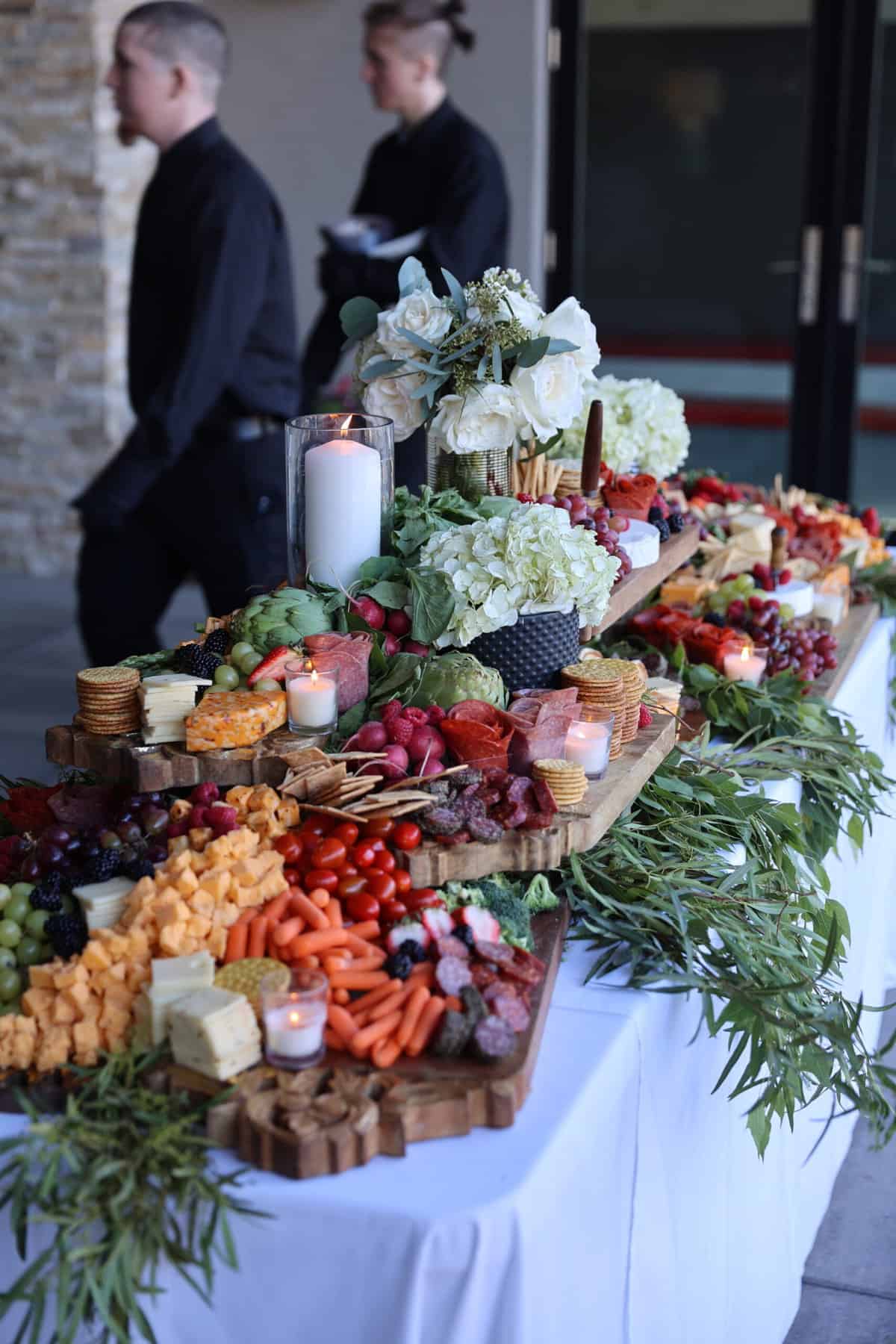 Gourmet Hot Chocolate Bar at Wedding Reception: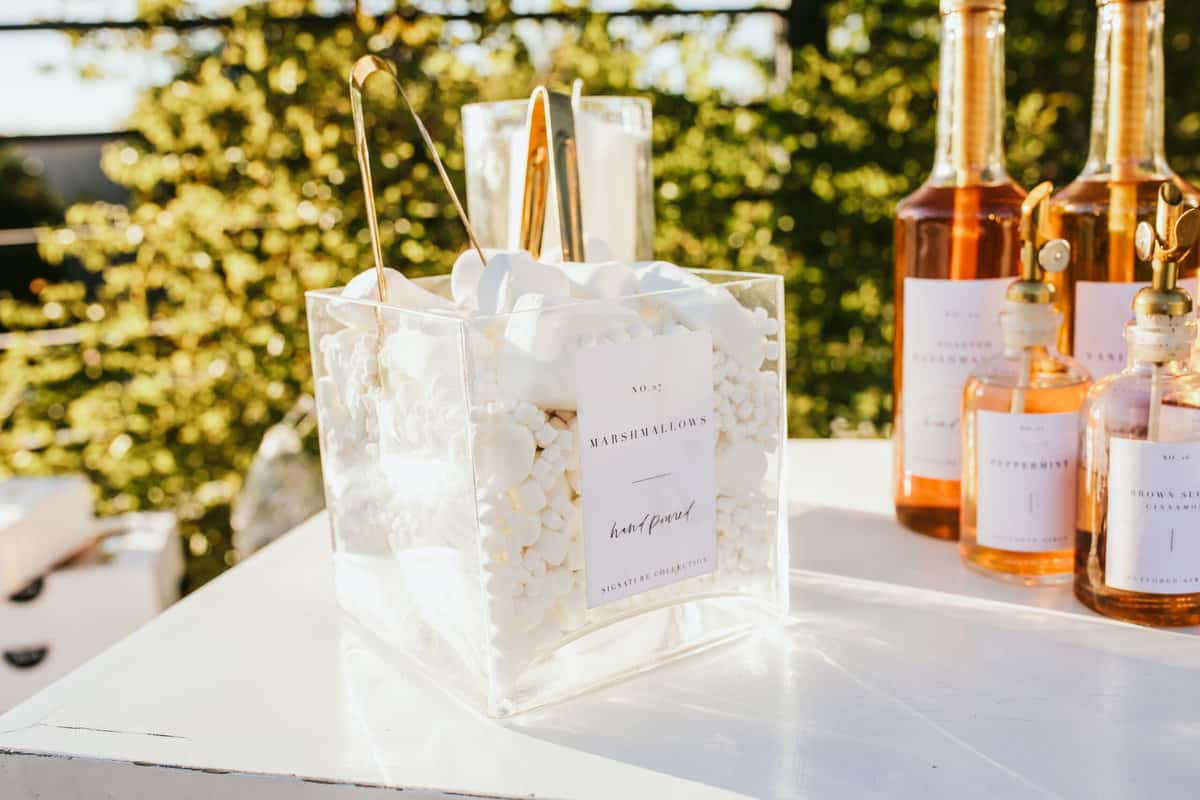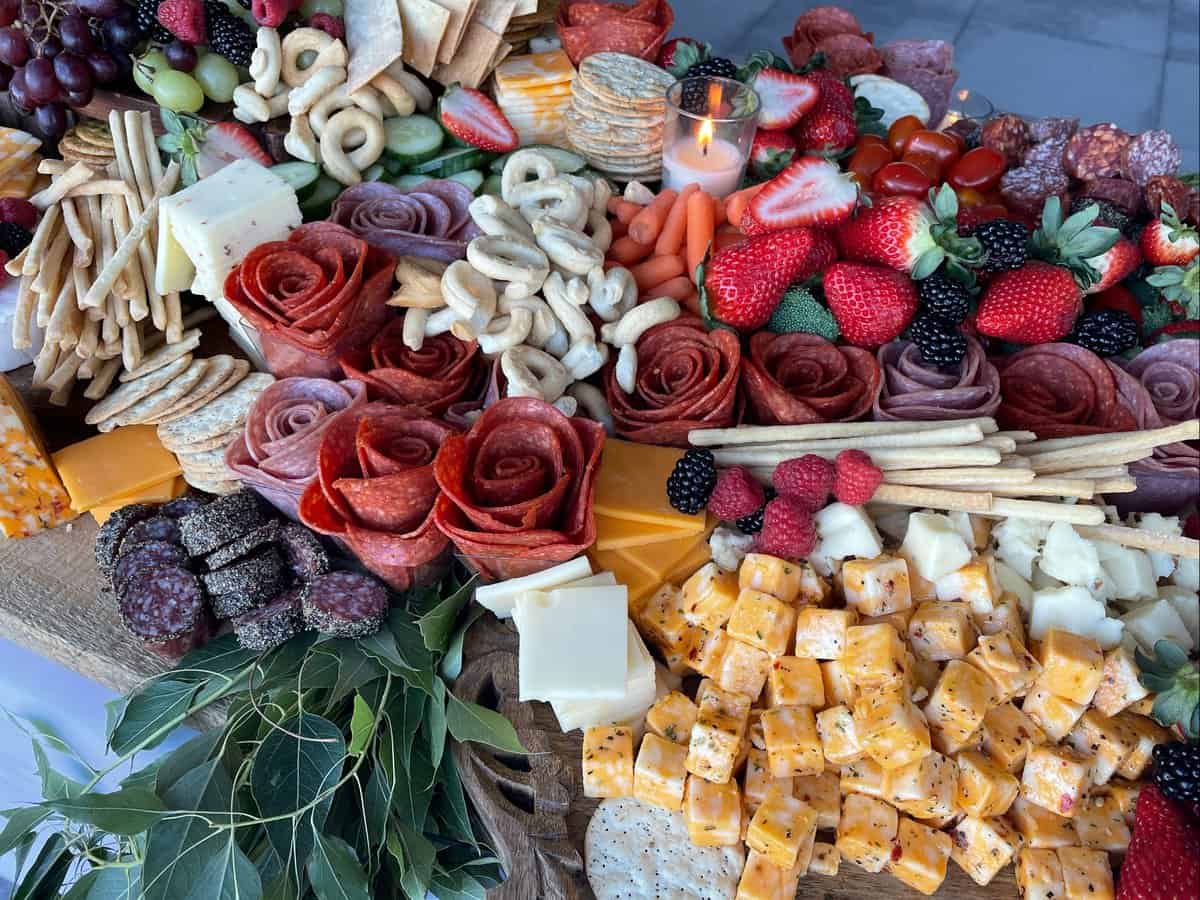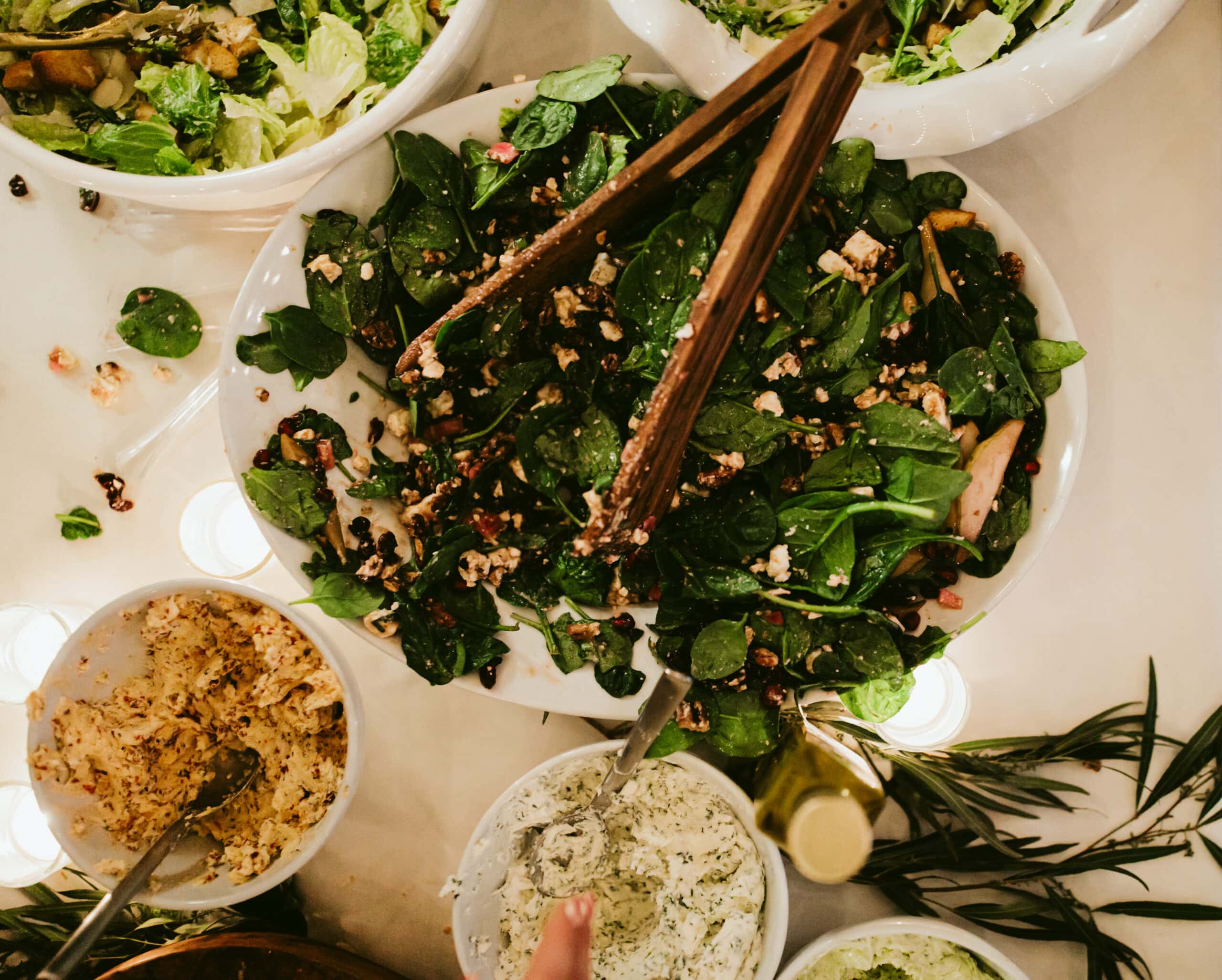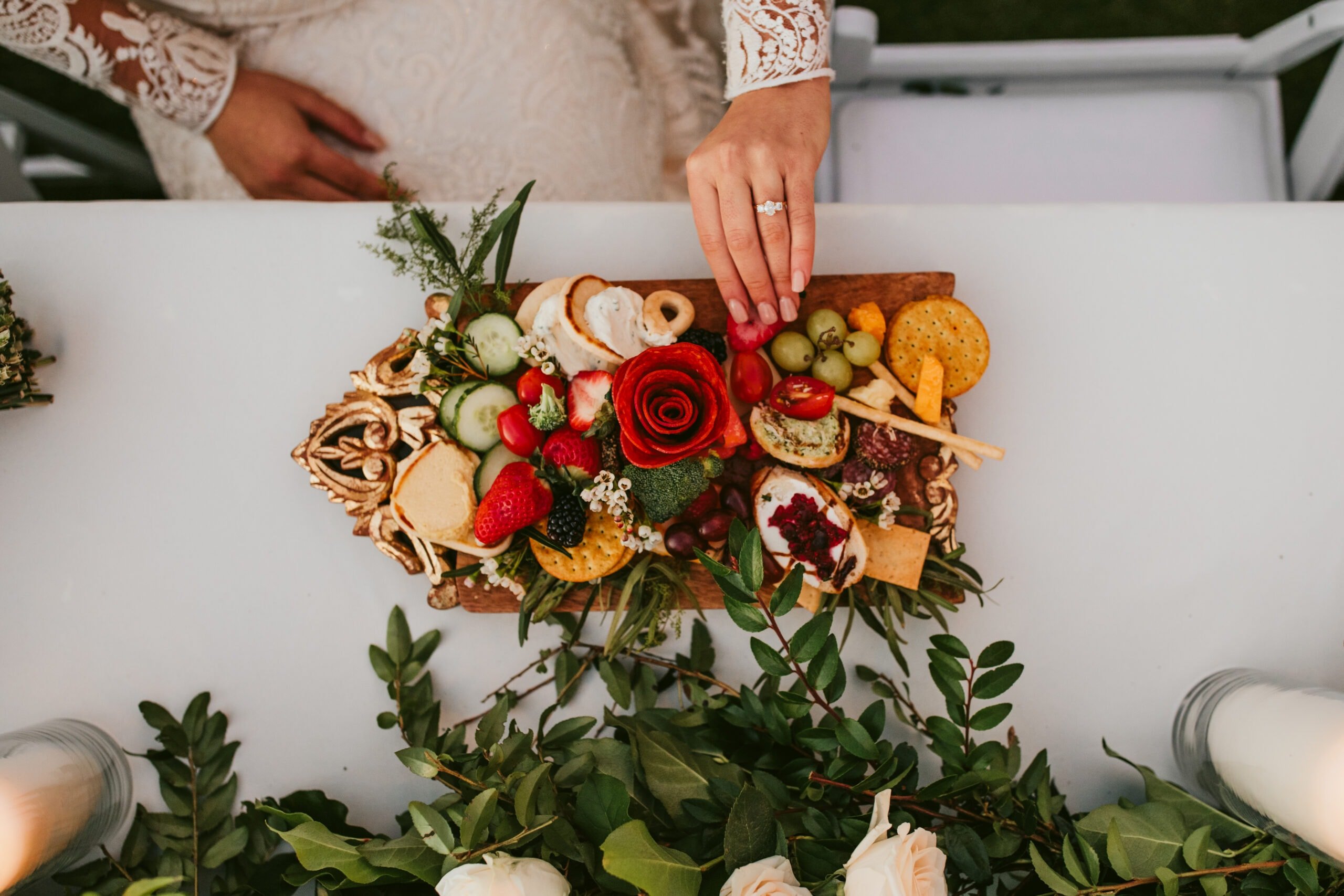 How cute is this mini charcuterie board made for the newlyweds by Gilded Gatherings?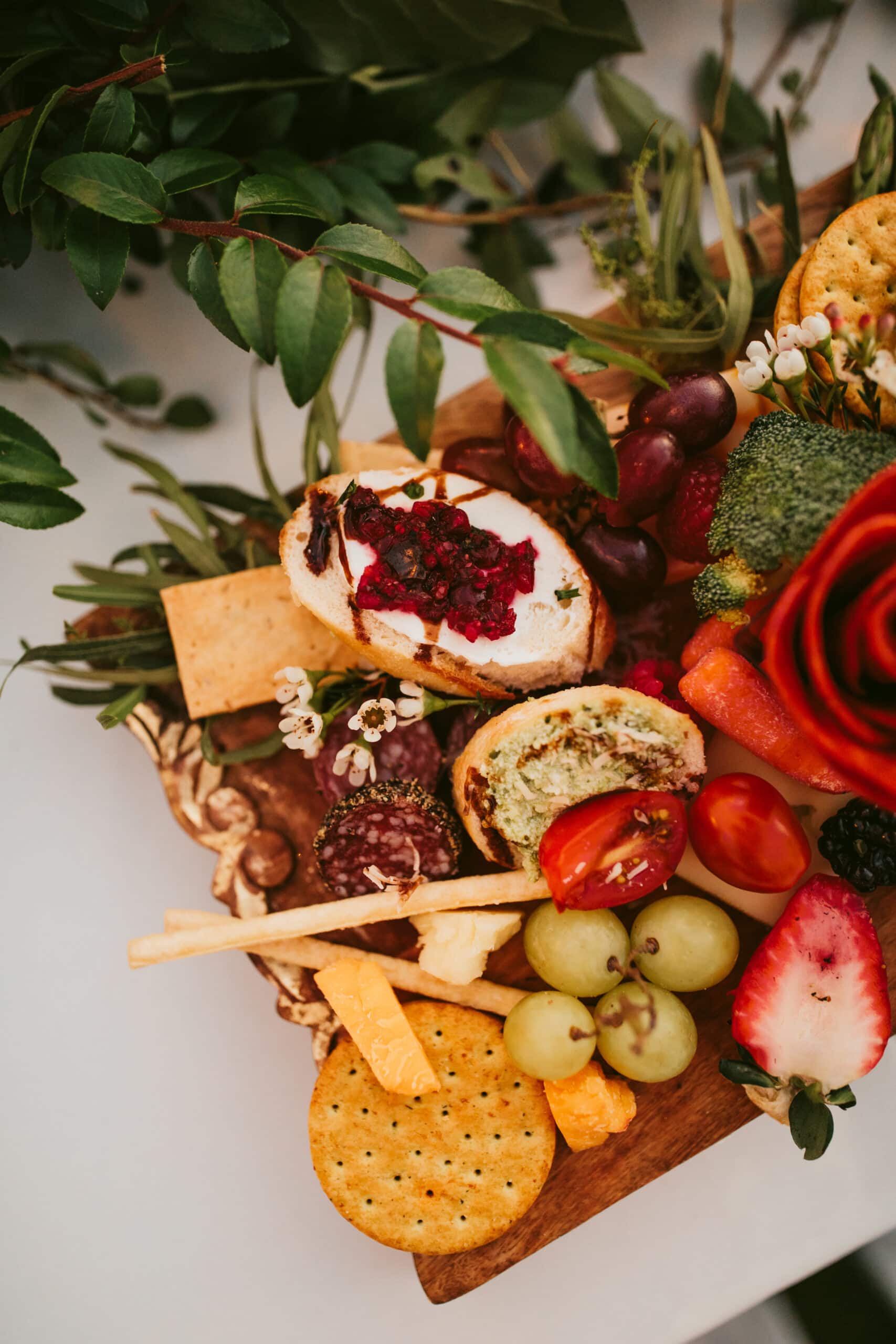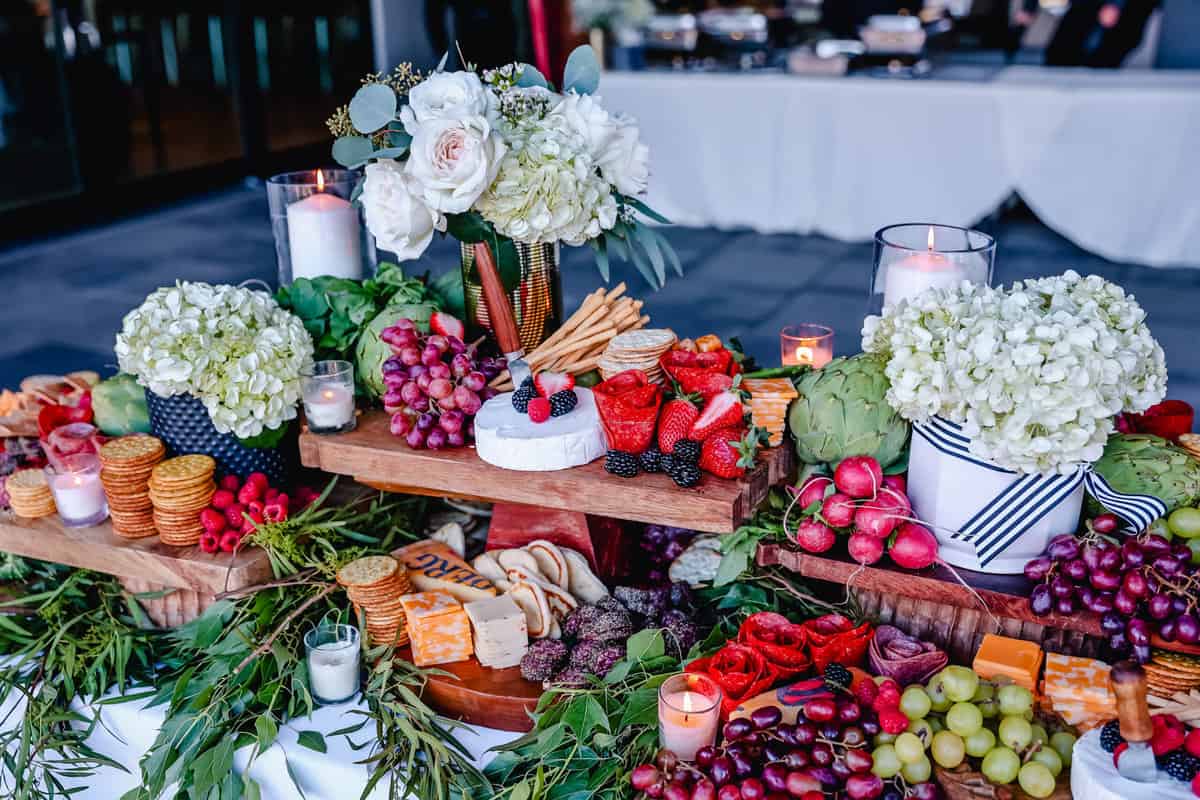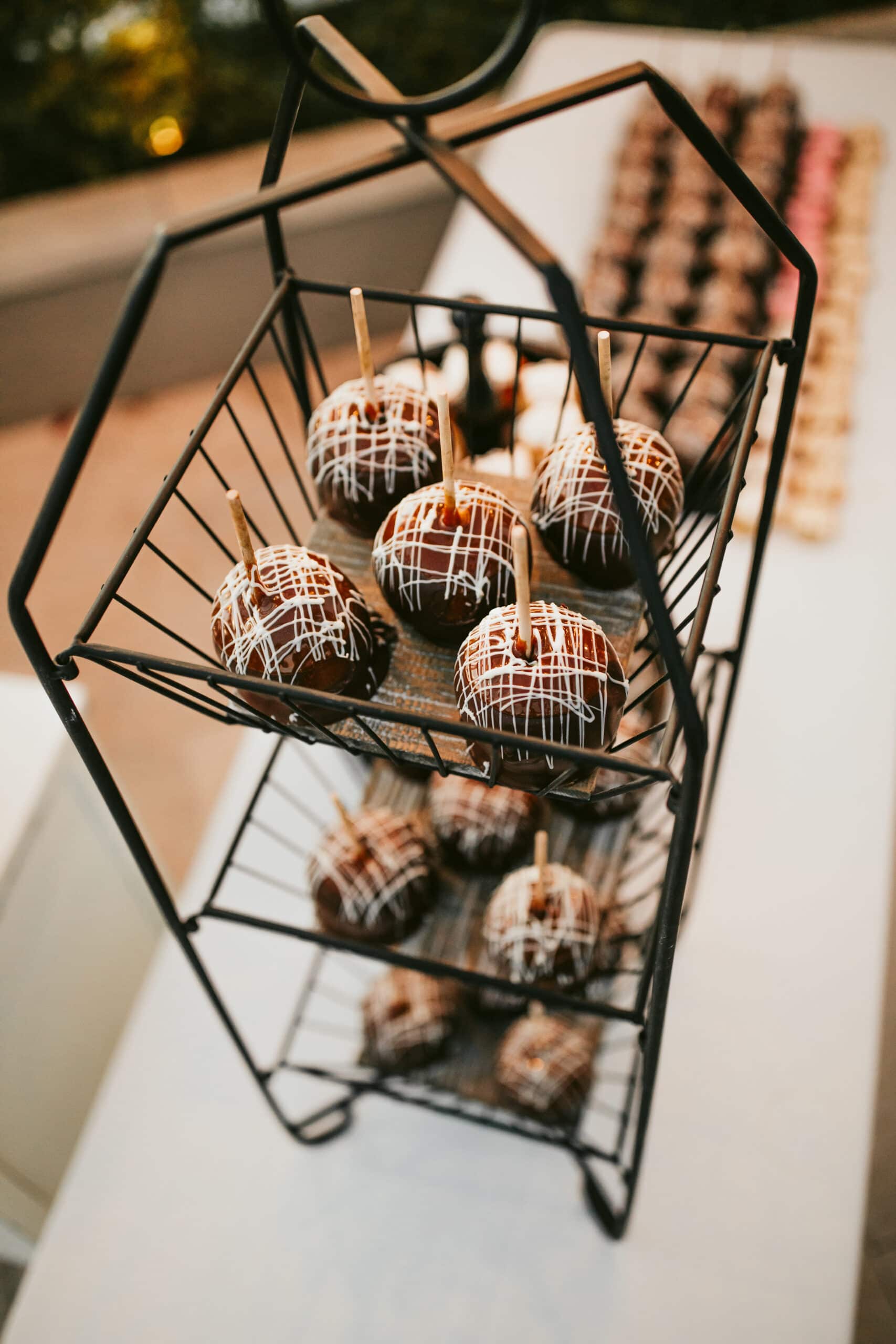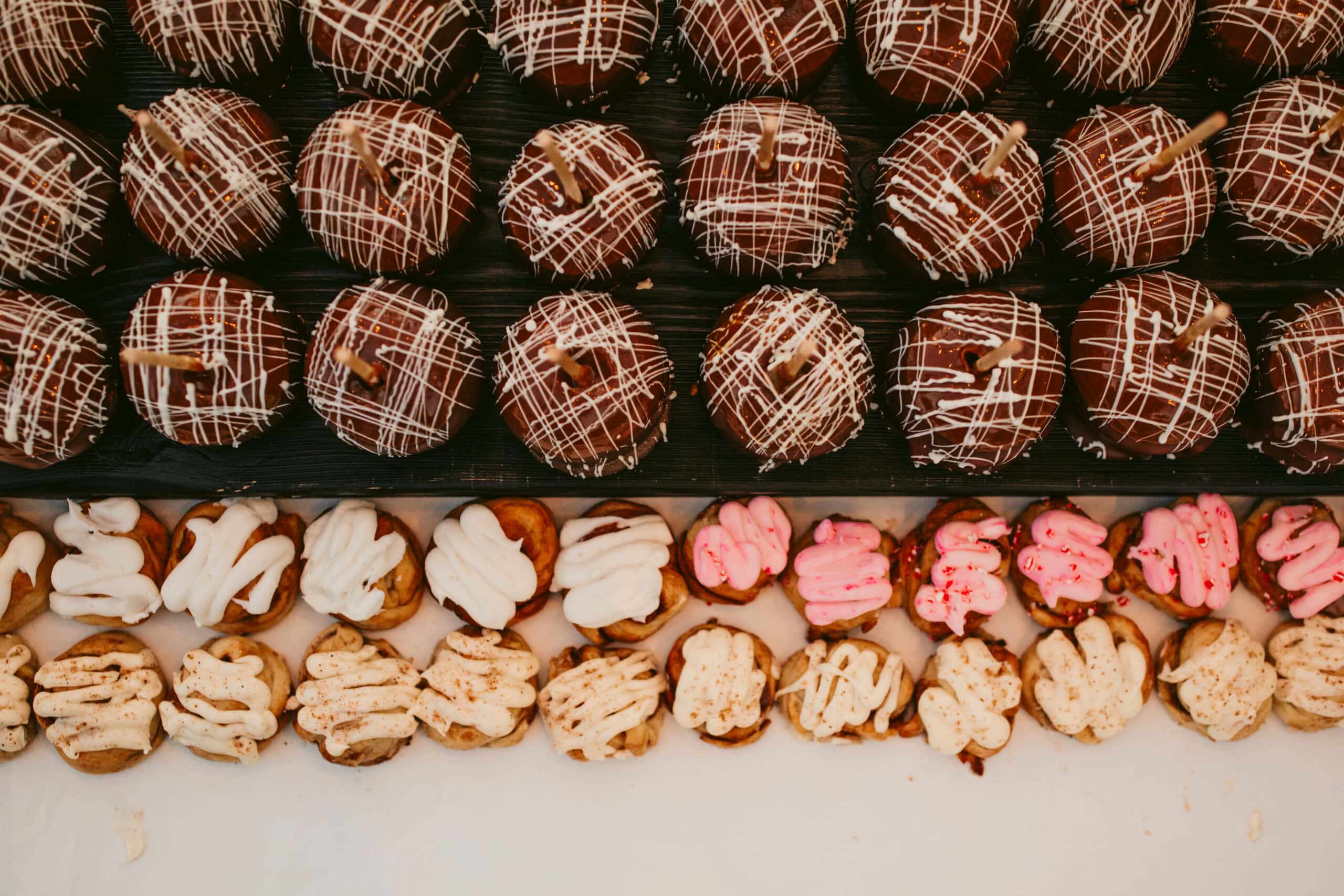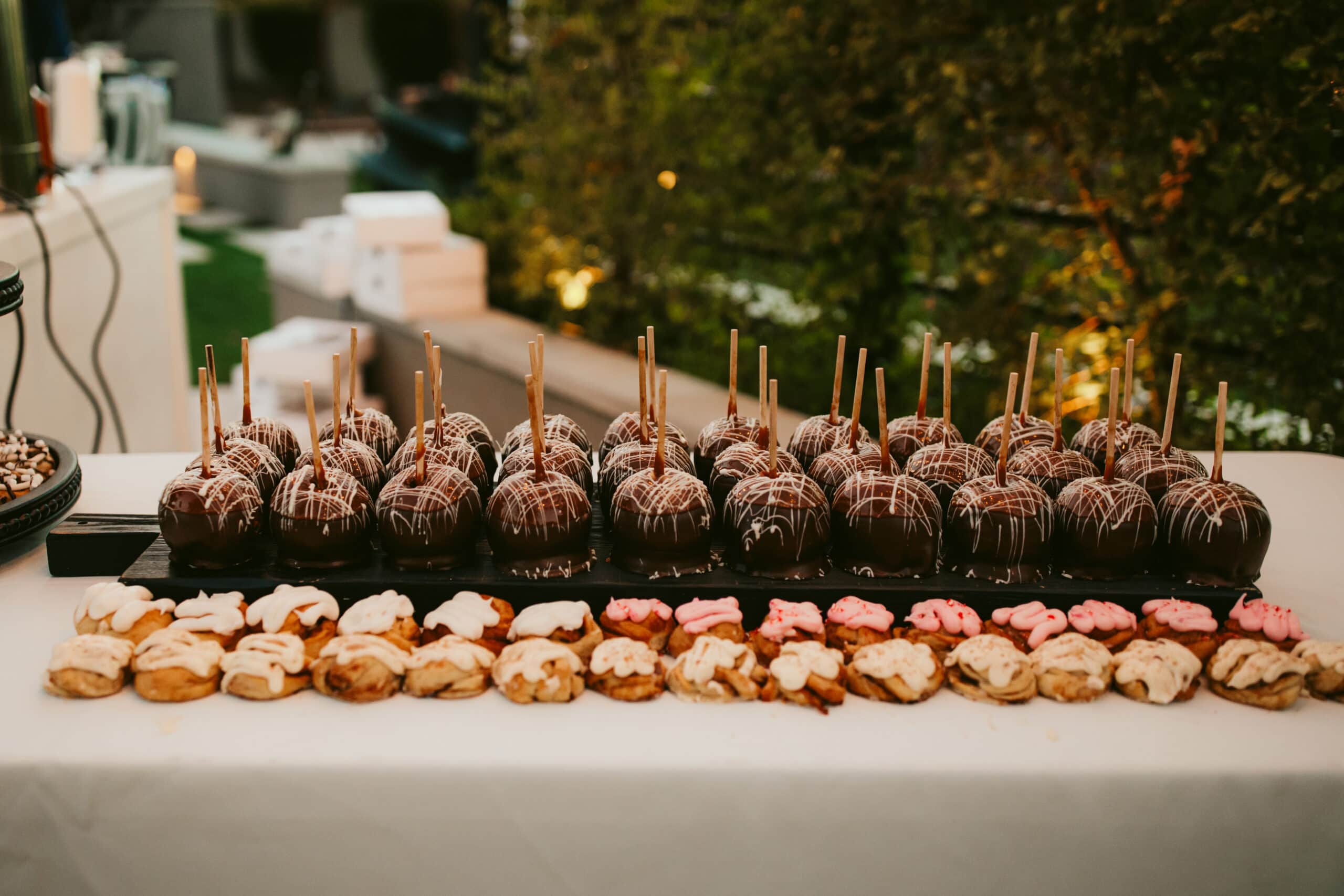 WEDDING FLOWERS and DECORATIONS:
I am so beyond grateful for the amazing friends who helped us pull off this wedding! There were so many who pitched in and helped with flowers, design, and decor. A huge shout out to Jen Watkins and Kara McDowell for being creative geniuses. They helped create the baby's breath arch (below), the bridesmaid's bouquets, and many wedding centerpieces throughout our venues. I will share what we ordered online to save money on flowers.
We did hire a florist for the bridal bouquet, men's boutonnieres, and women's corsages. Florals are super expensive these days so we found some amazing ways to cut costs! I will share them down below.
We had the ring ceremony/wedding and reception at our dear friends, Dave and Shawni's Pothier's Home. They are some of the most generous people we know and we appreciate them so much for allowing us to celebrate at their home. Shawni runs an amazing blog, called 71 Toes. Their home is stunning!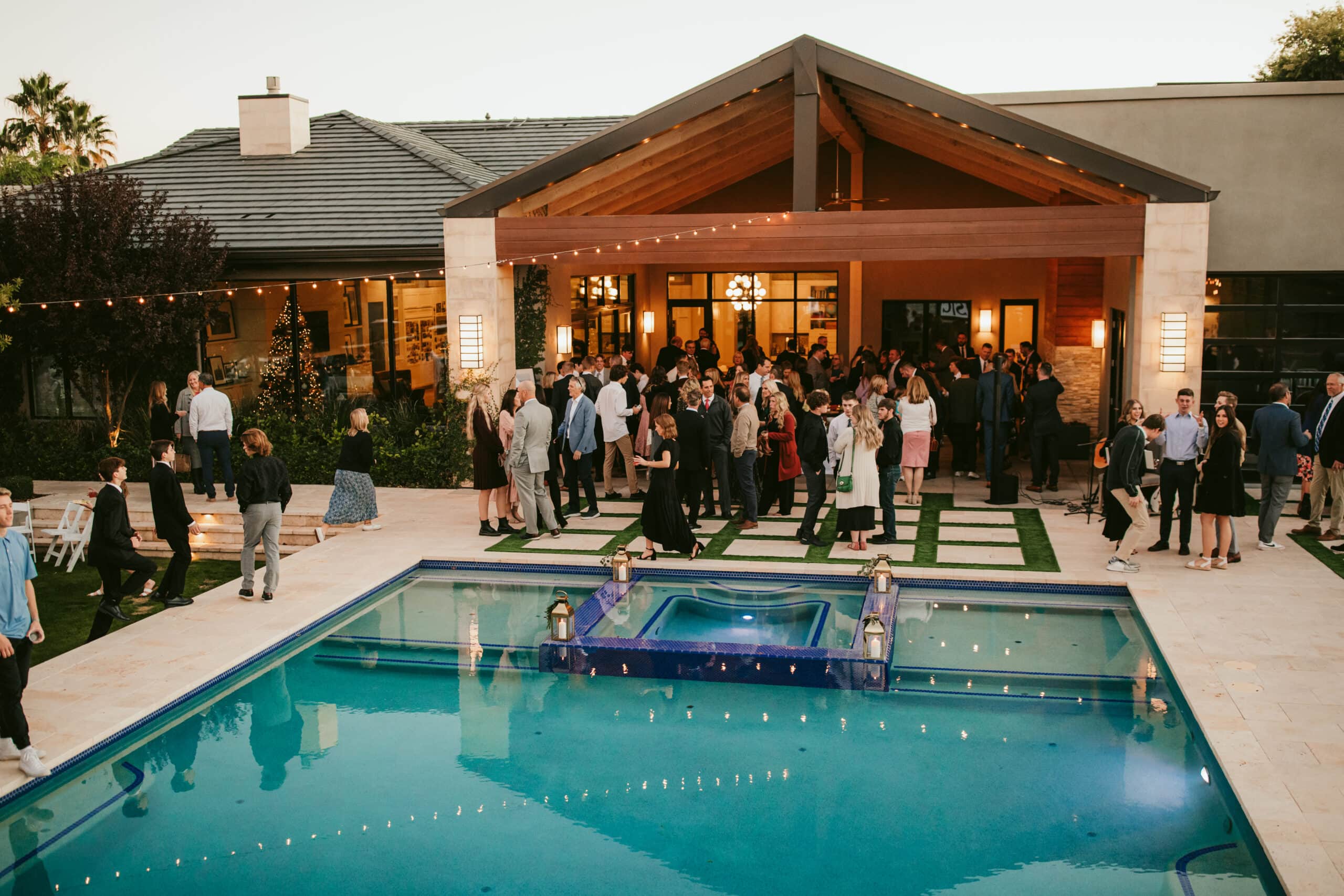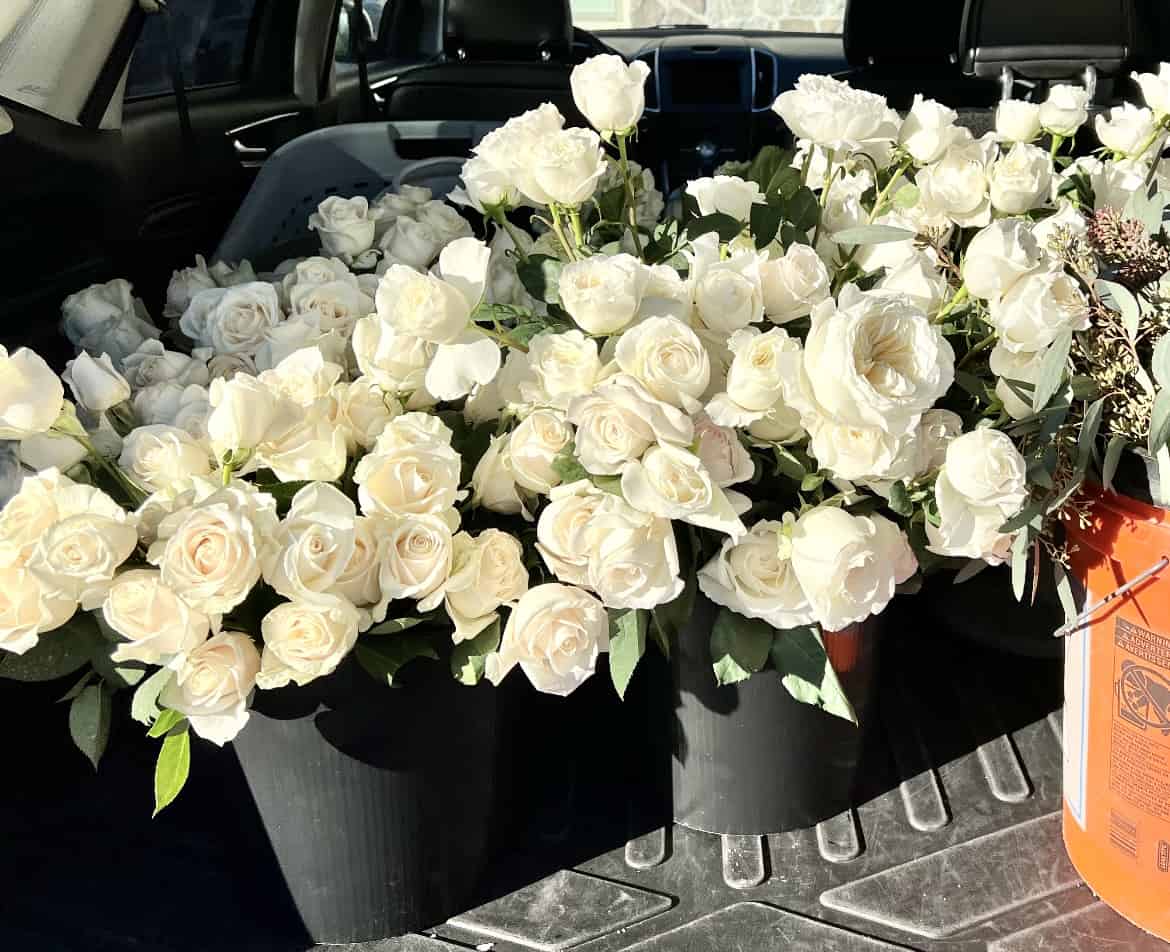 We ordered an assortment of garden roses online through Costco and Sam's Club. The photo above has a mix of traditional white roses and garden roses. Garden roses are more expensive but they are stunning. We had them delivered to our home days before and they came in fresh and perfect. We were super happy with them and it saved us so much money!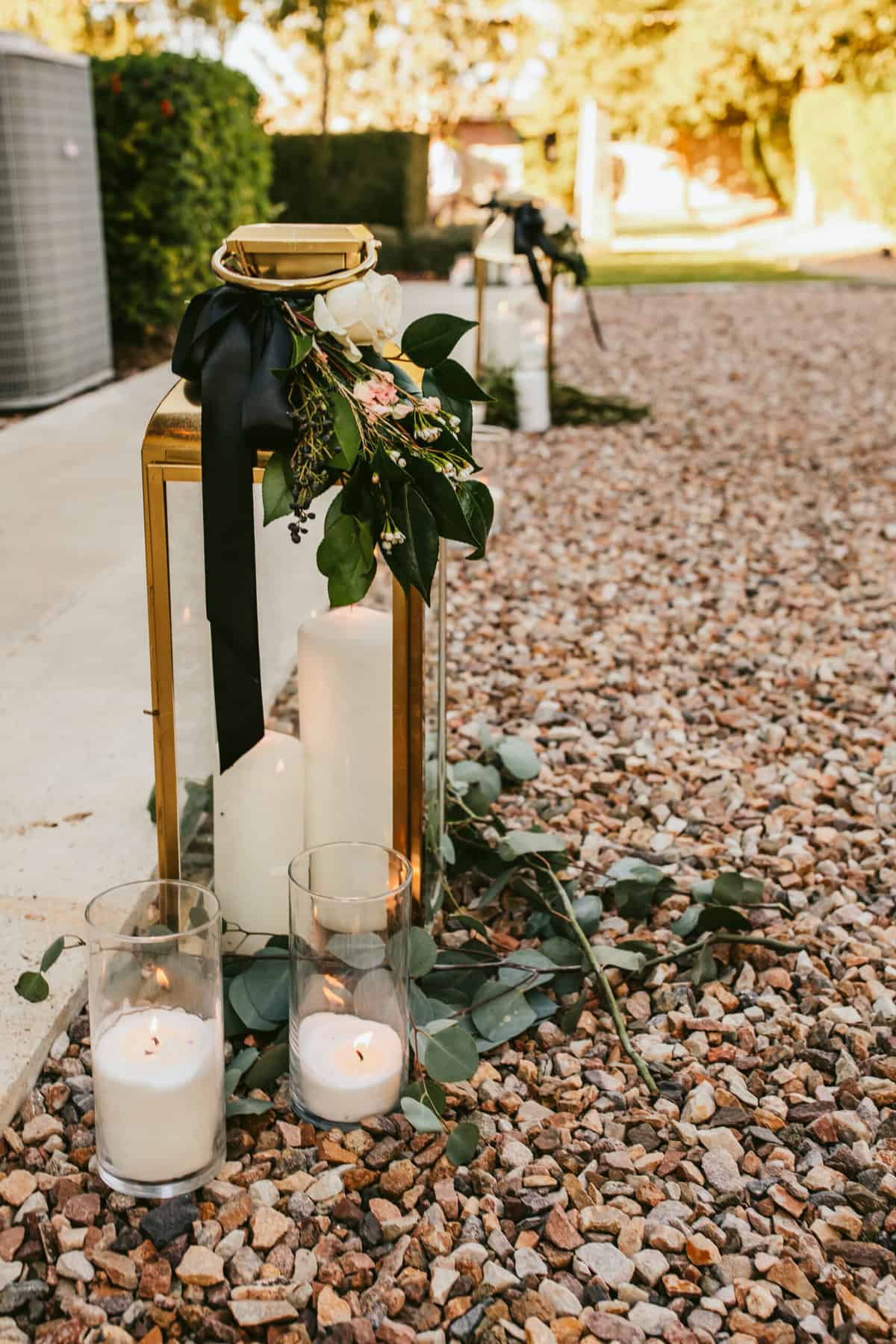 We purchased most of our candles from IKEA. They have great prices. We found a lot of our glass cylinders at the DollarTree or from Walmart for less than $2. The Libbey brand usually has a lot of inexpensive choices. I bought some black satin ribbon from Amazon and tied them to the gold lanterns.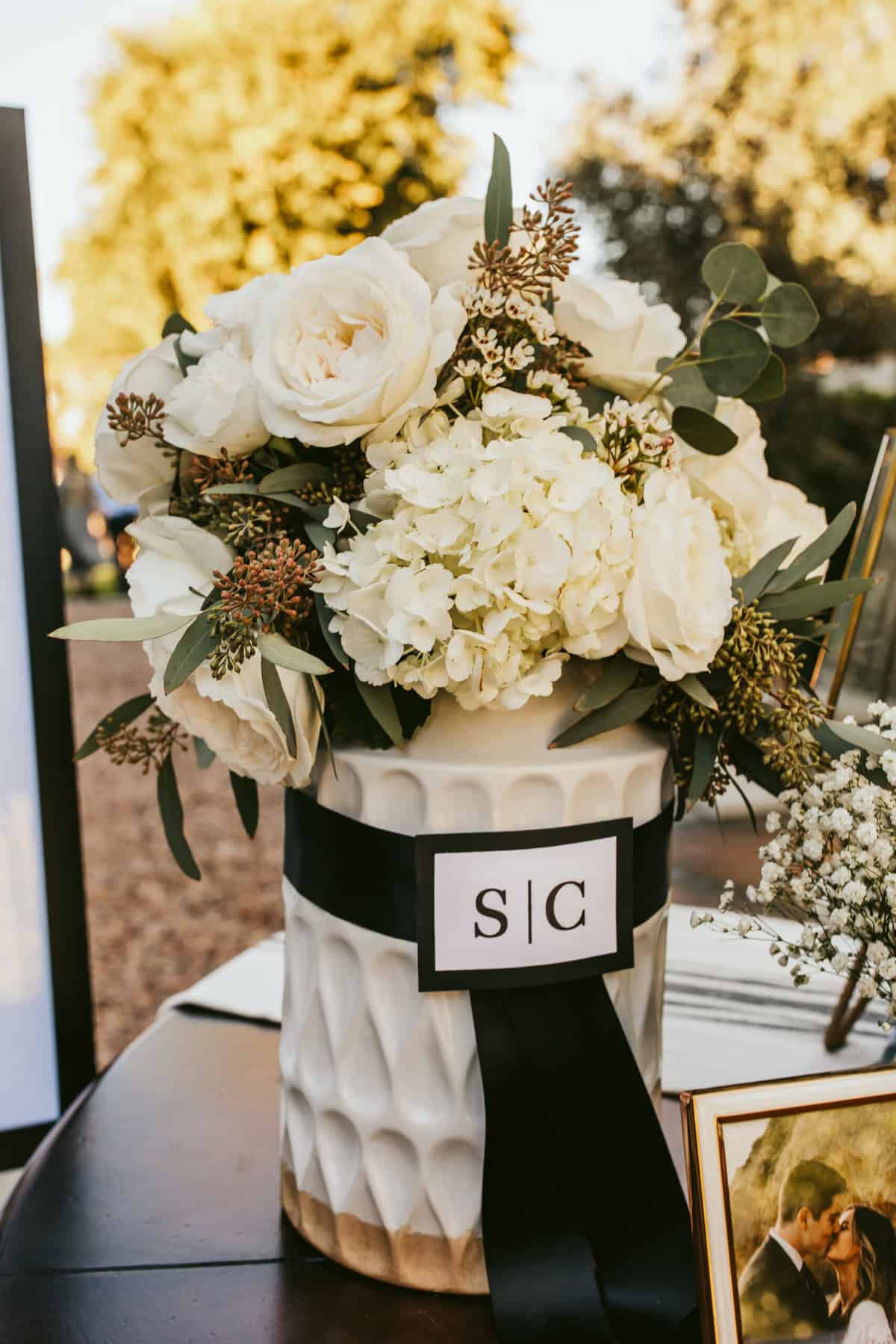 I found a lot of vases and floral containers at Home Goods. They also have a beautiful selection of frames for a wedding.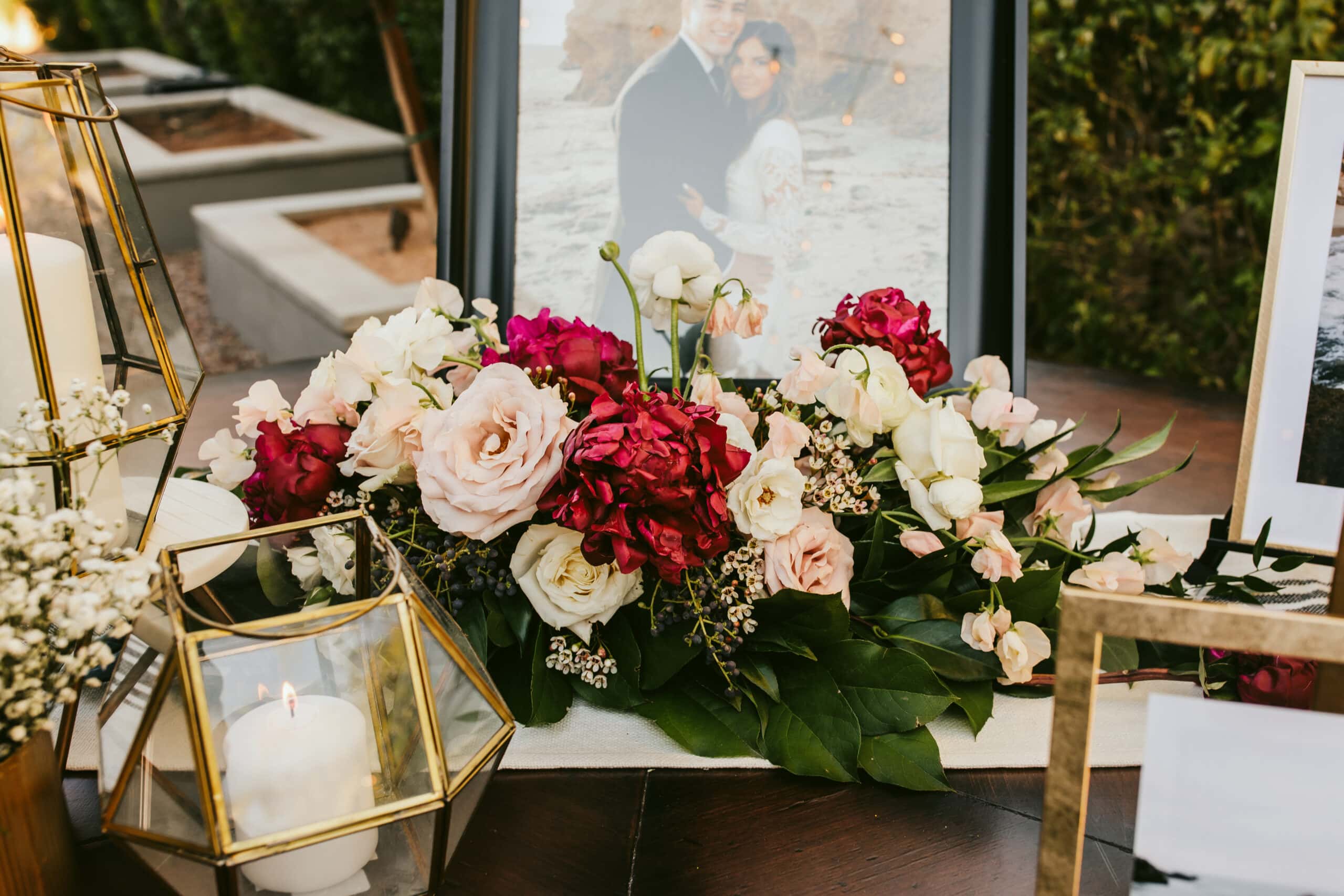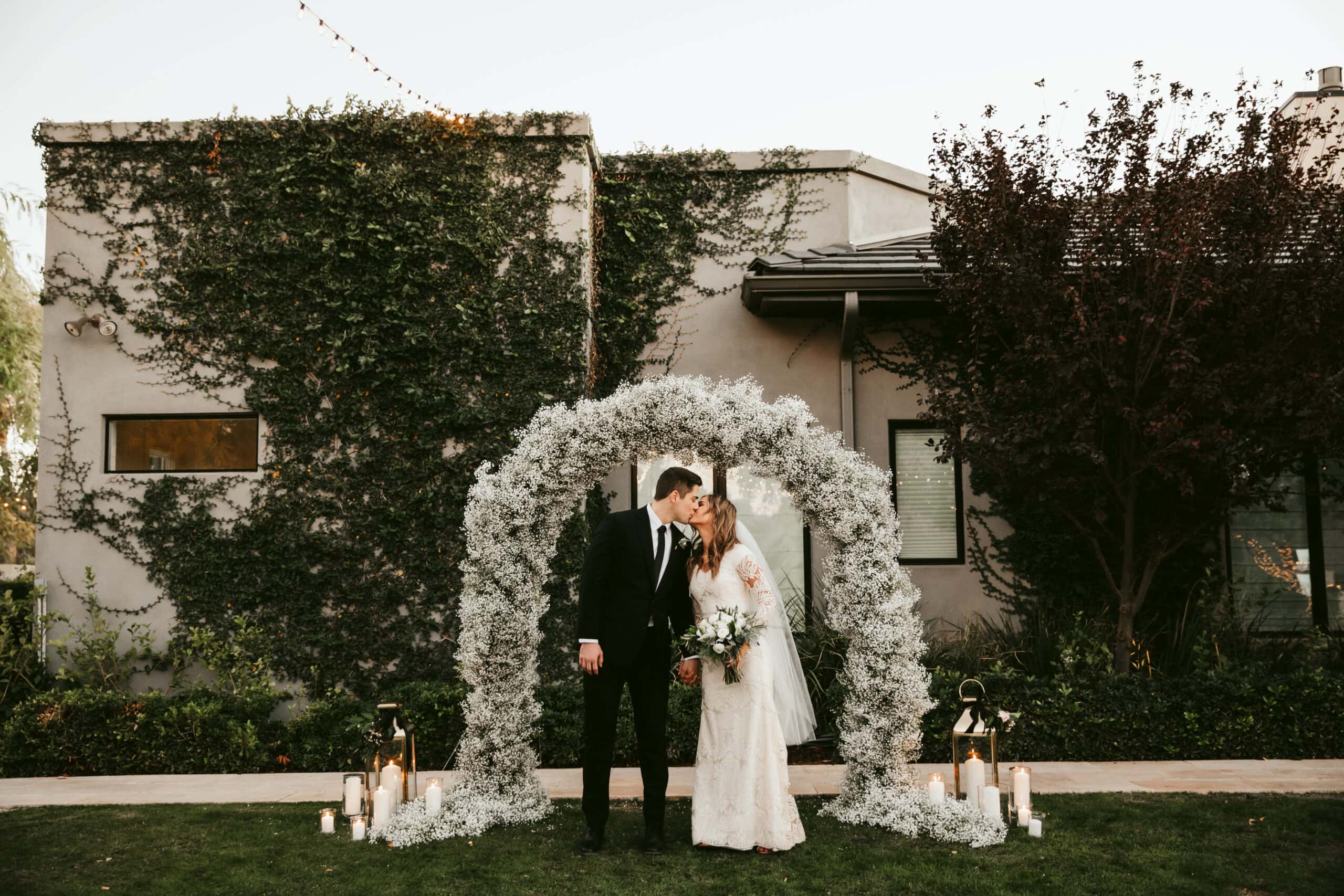 This baby's breath arch was a labor of love. We were quoted $2200 from a florist to build this arch. Thank heavens I have some creative friends who were positive they could help build it.
We purchased a metal wedding arch off of Amazon and ordered baby's breath from Costco. The baby's breath was delivered about 2-3 days before the wedding to give it time to blossom and perk up.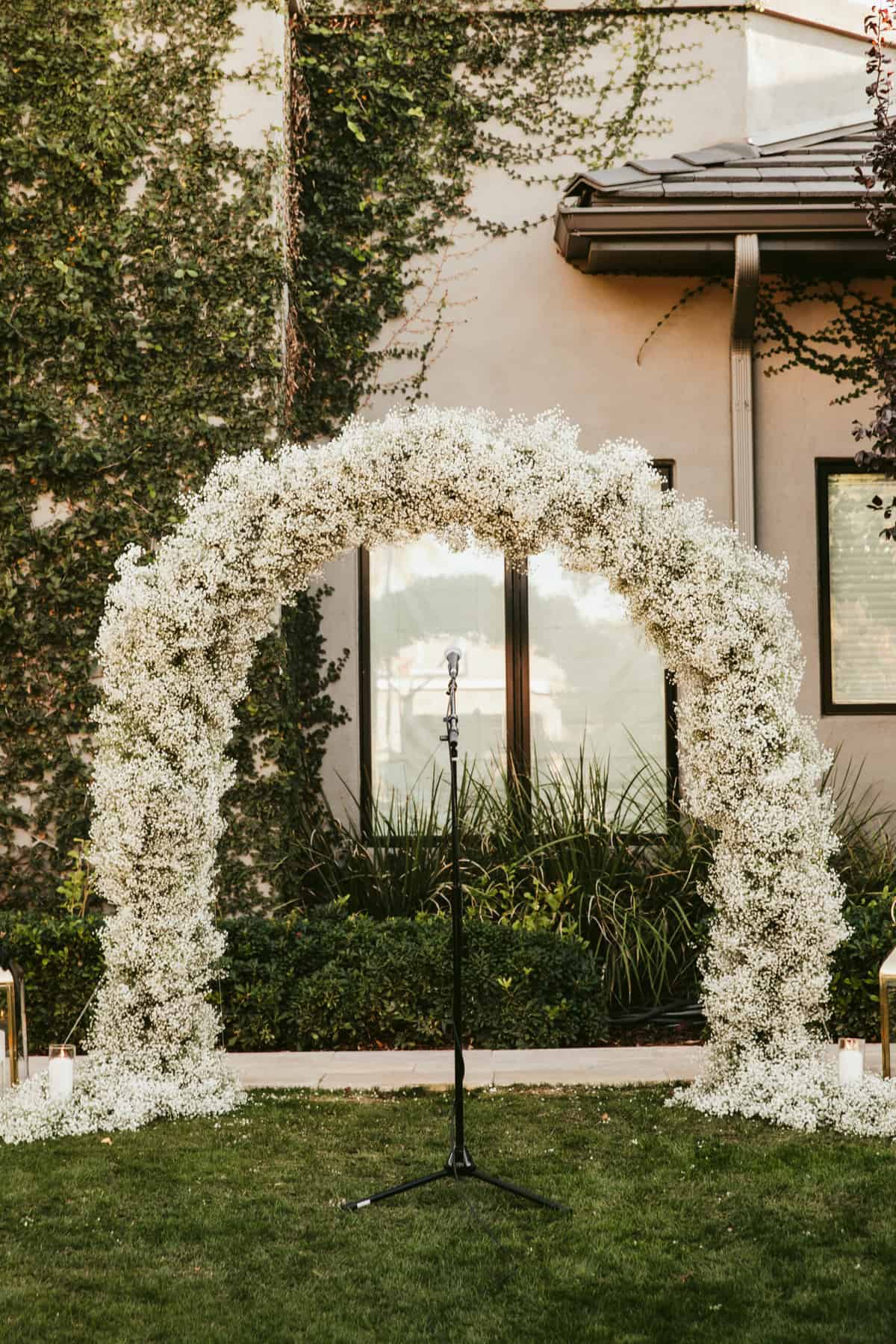 You can see them attaching it below with floral wire. It took only a few hours to assemble. Instead of costing$2200, it cost about $300. This is a huge savings. If you order baby's breath on Costco.com, it costs $69 for 100 bunches. It is amazing how far 100 bunches can go because baby's breath can expand.
WEDDING FLOWERS SAVINGS TIP: Another huge tip is to get as many flowers as possible from Trader Joe's. If you go into a Trader Joe's and ask for the floral manager, you can place an order ahead of time. This will ensure the flowers are set aside and ready for you to pick them up. We ordered flowers and greenery through them. They are usually about $5.99 per floral bunch which is a steal!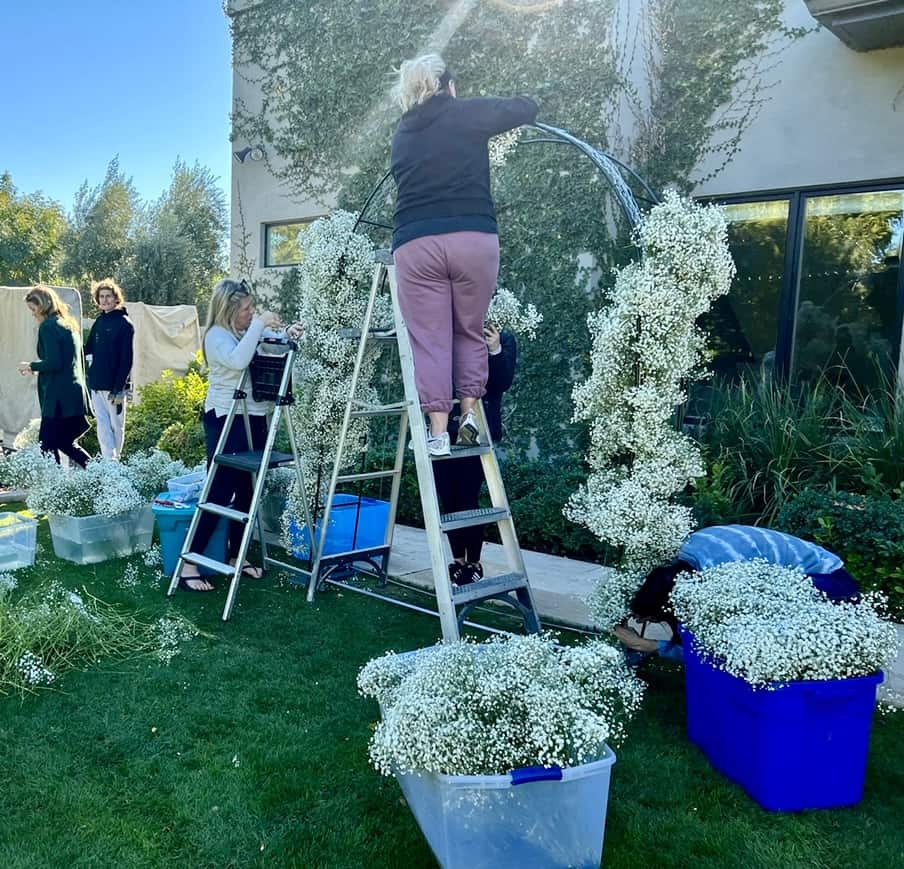 These gold stands below were used to attach their engagement photos and we put them on the walkway. The gold stands were made with PVC pipe and spray painted gold. We just added sign lights to the top to illuminate at night.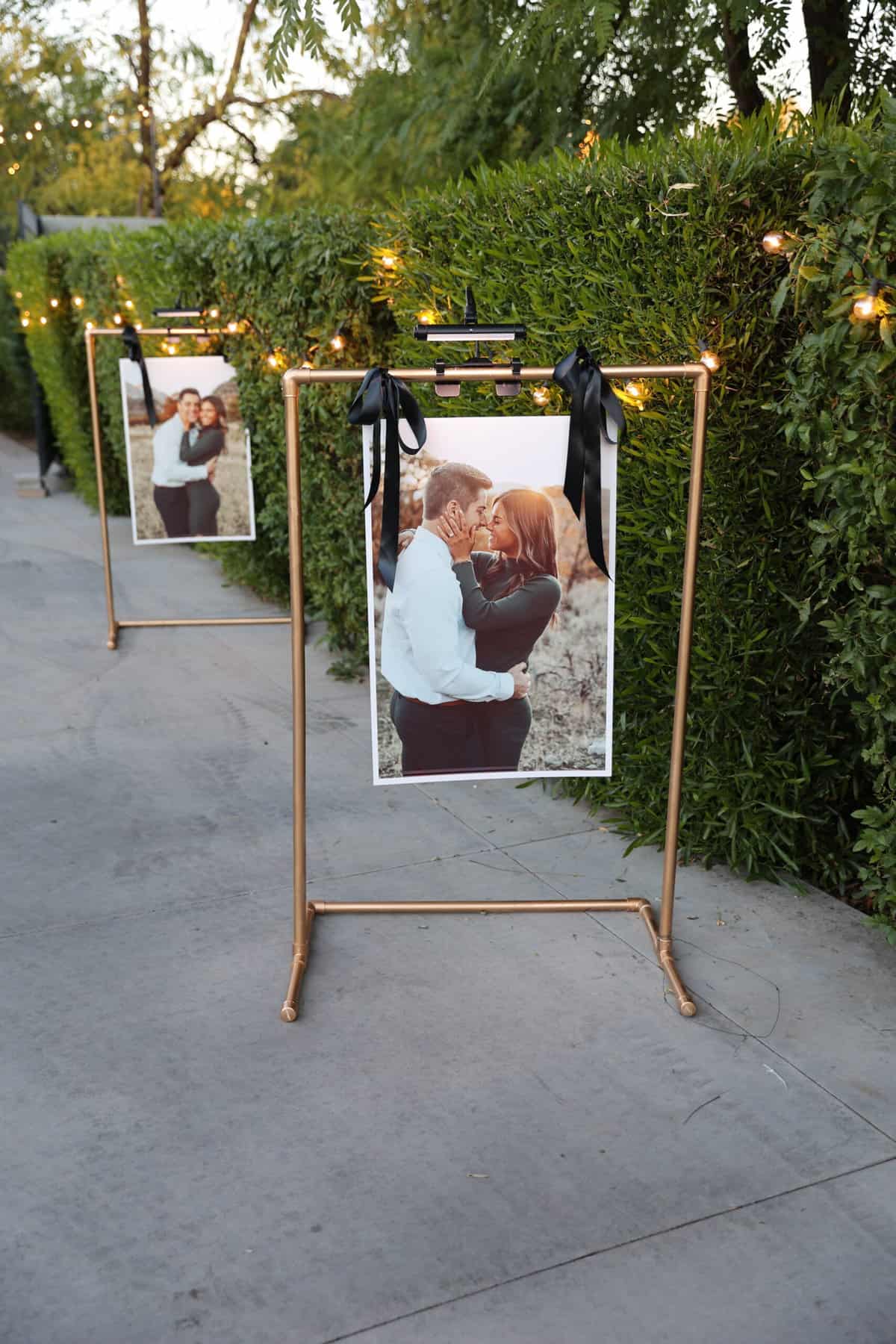 My husband is a builder and he grew up building things so he wanted to build this greenery wall. We ordered green boxwood panels online and then he built a wood frame to attach them to. We placed this at the entrance near the sign-in table and guests took photos in front of it all night long.
We ordered a custom LED lit sign from Etsy and it was perfect to hang on the greenery wall. Conner and Sierra have it hung in the family room of their apartment so it is good to see it in use!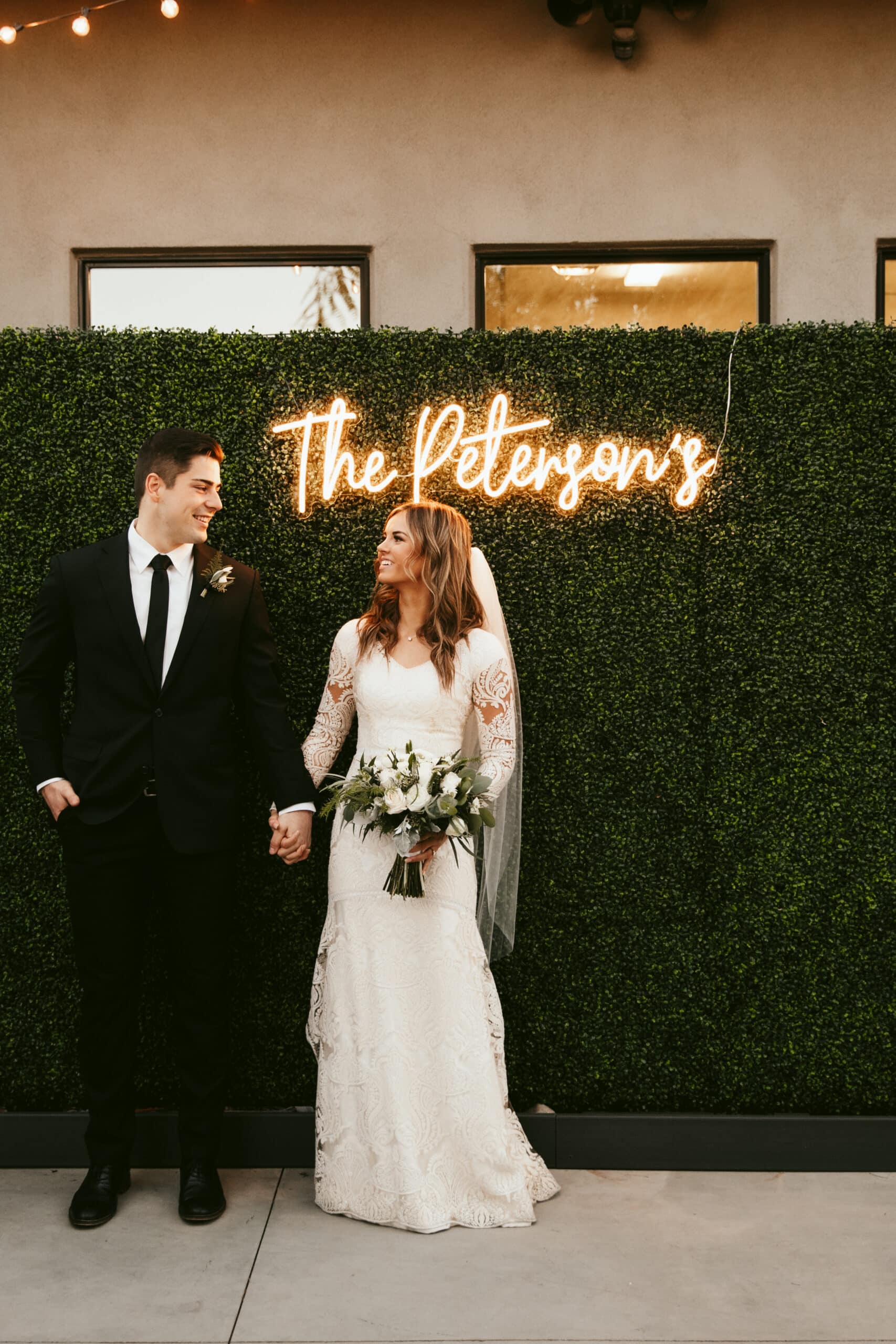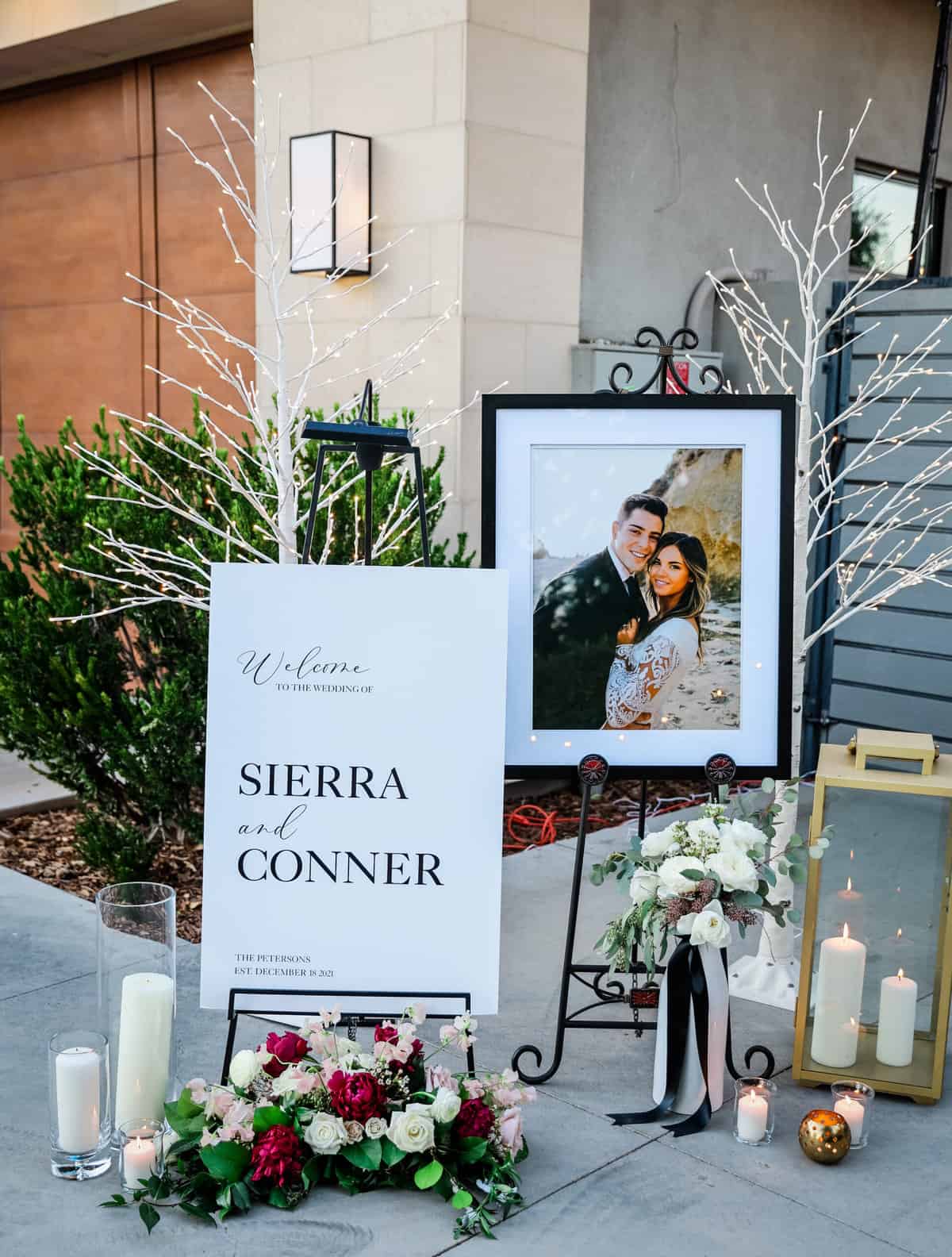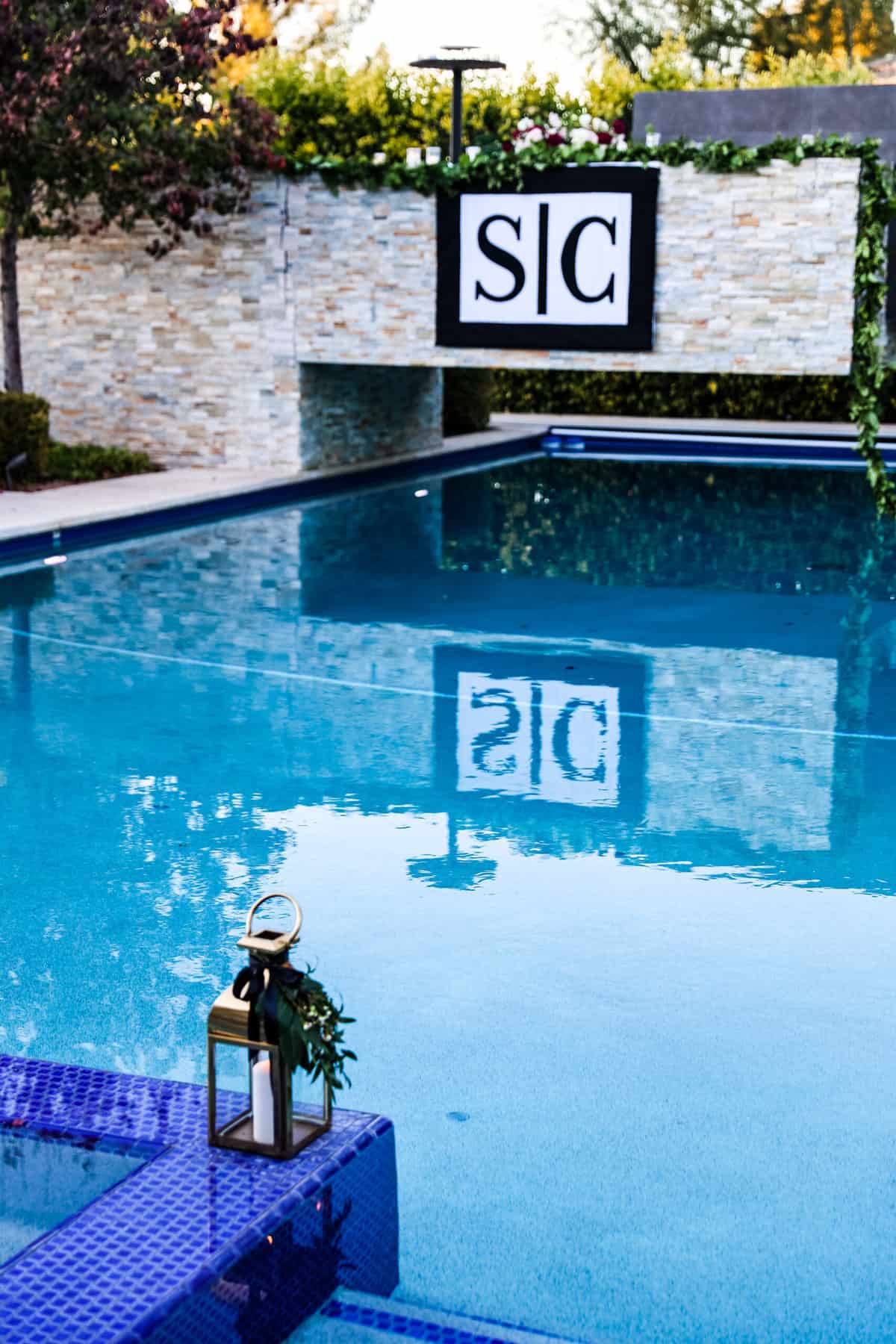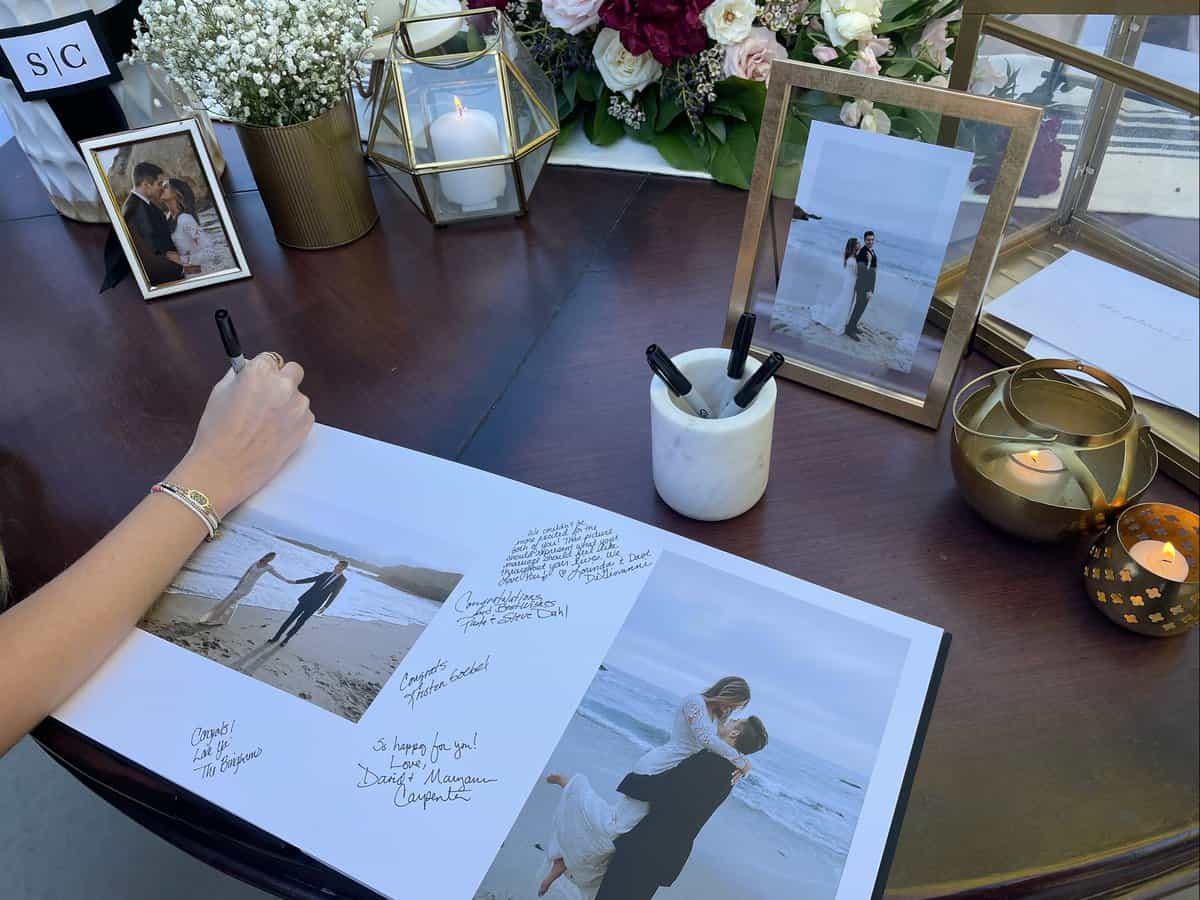 We ordered a wedding sign-in book from MPIX.com. They have incredible photo quality and we ordered our wedding photos through them as well. They have sales all of the time so watch out for their 40-50% off books sale.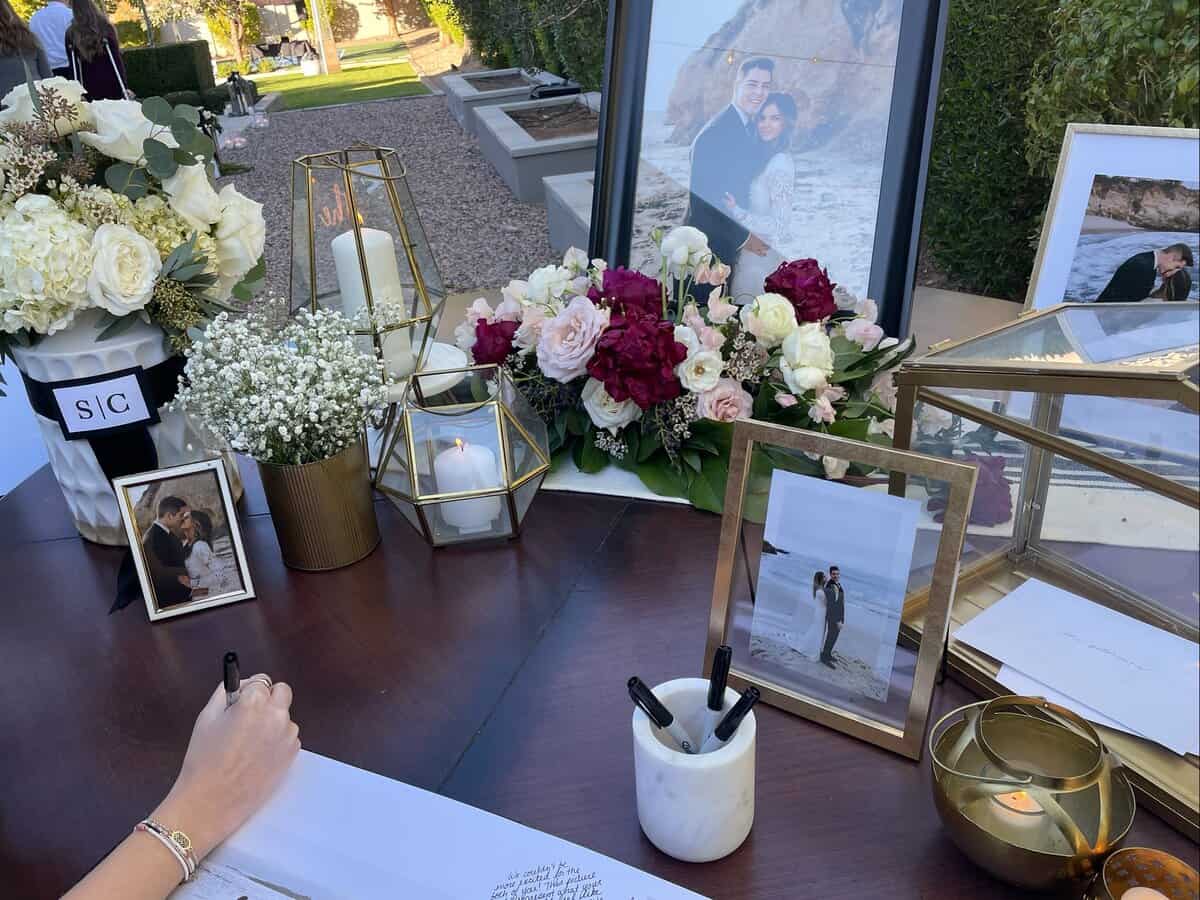 We bought blanket throws from IKEA for under $3 for our guests since the wedding was outdoors in December (in Arizona)! We rolled them and placed them in baskets throughout the venue. We saw people bundled up in them all night long and they definitely kept them warm.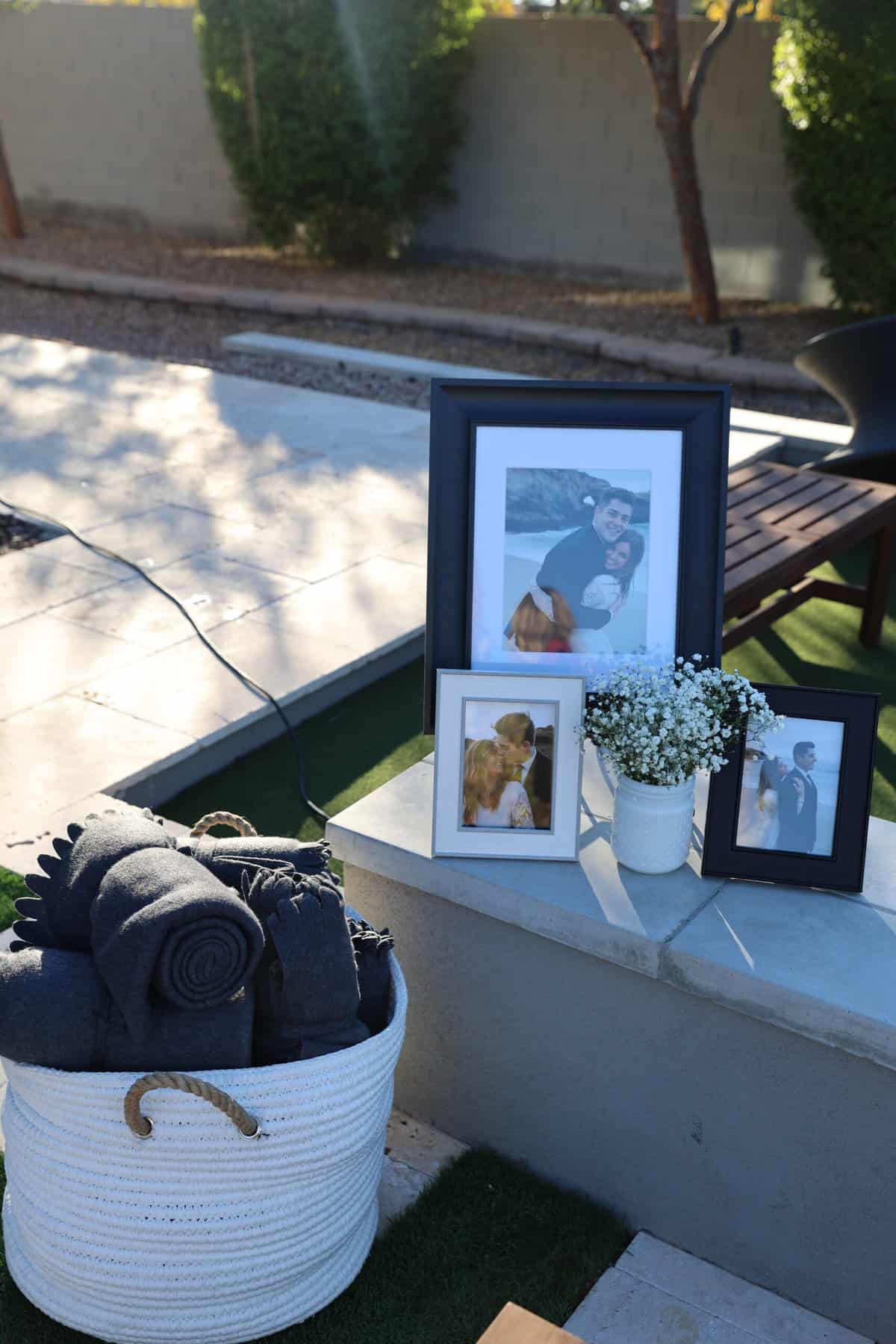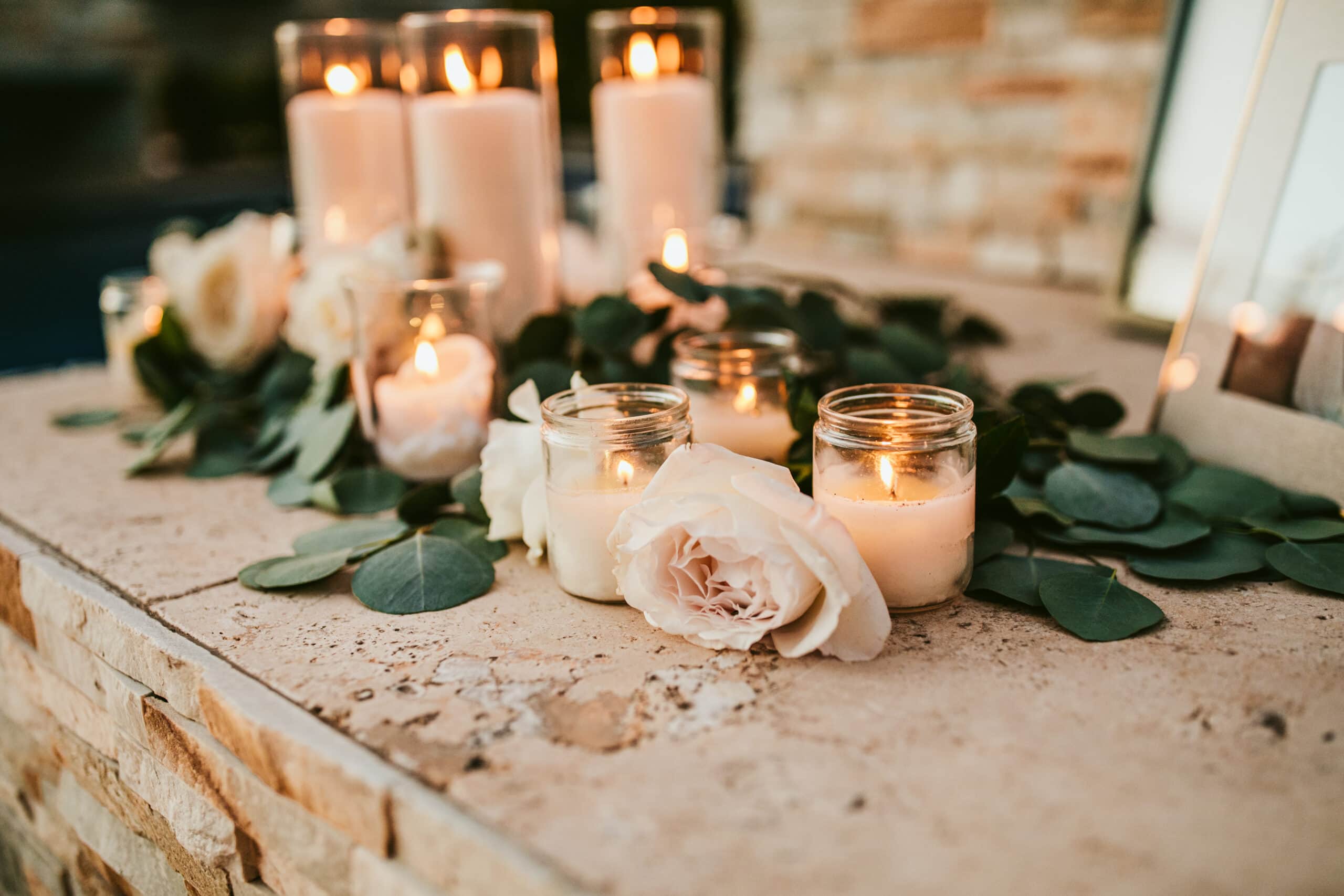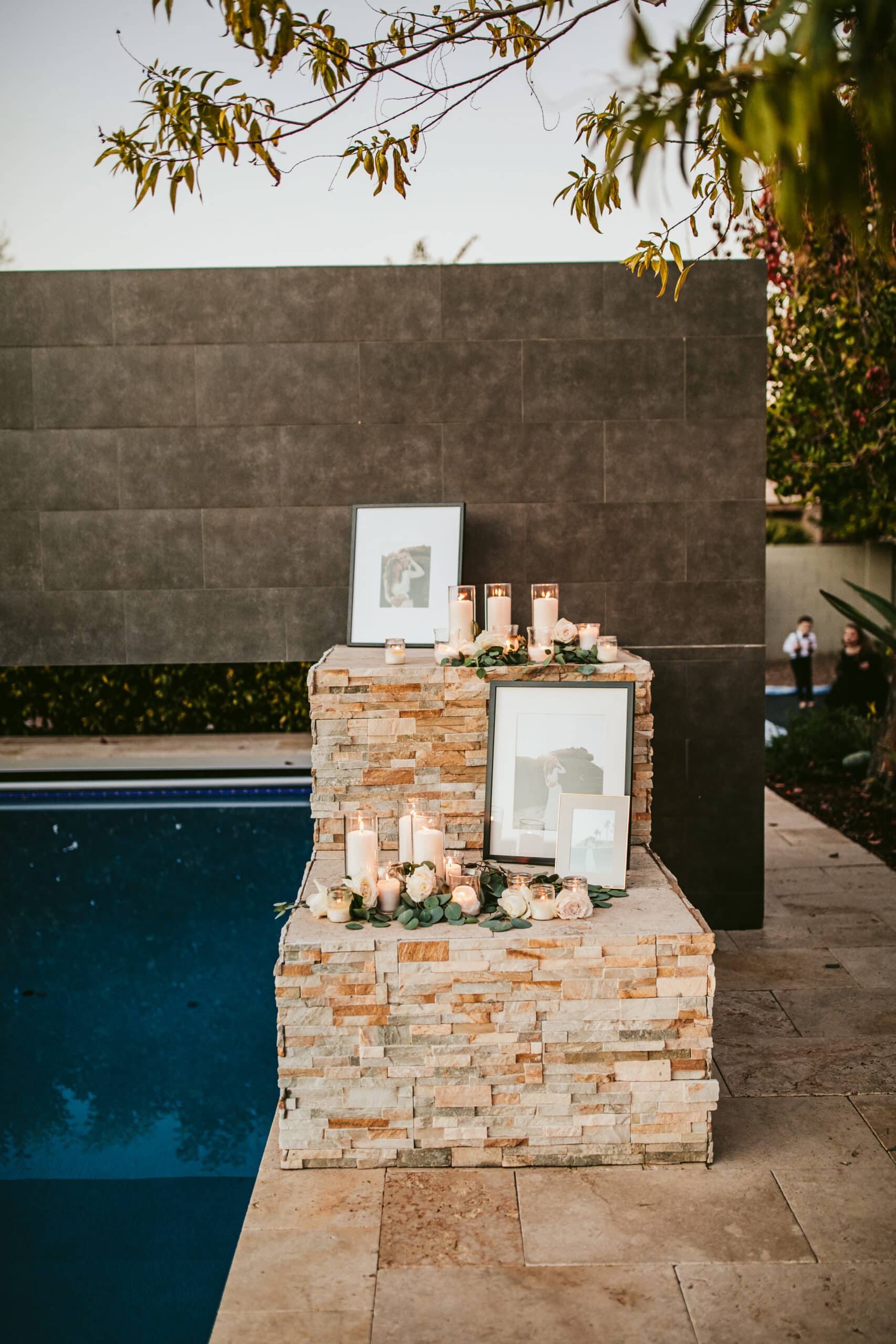 We ordered 25-foot Greenery Garland from Sam's Club for the tables. They charge $99 for 25 ft and we cut them in half. We added garden roses and candles to light up the tables.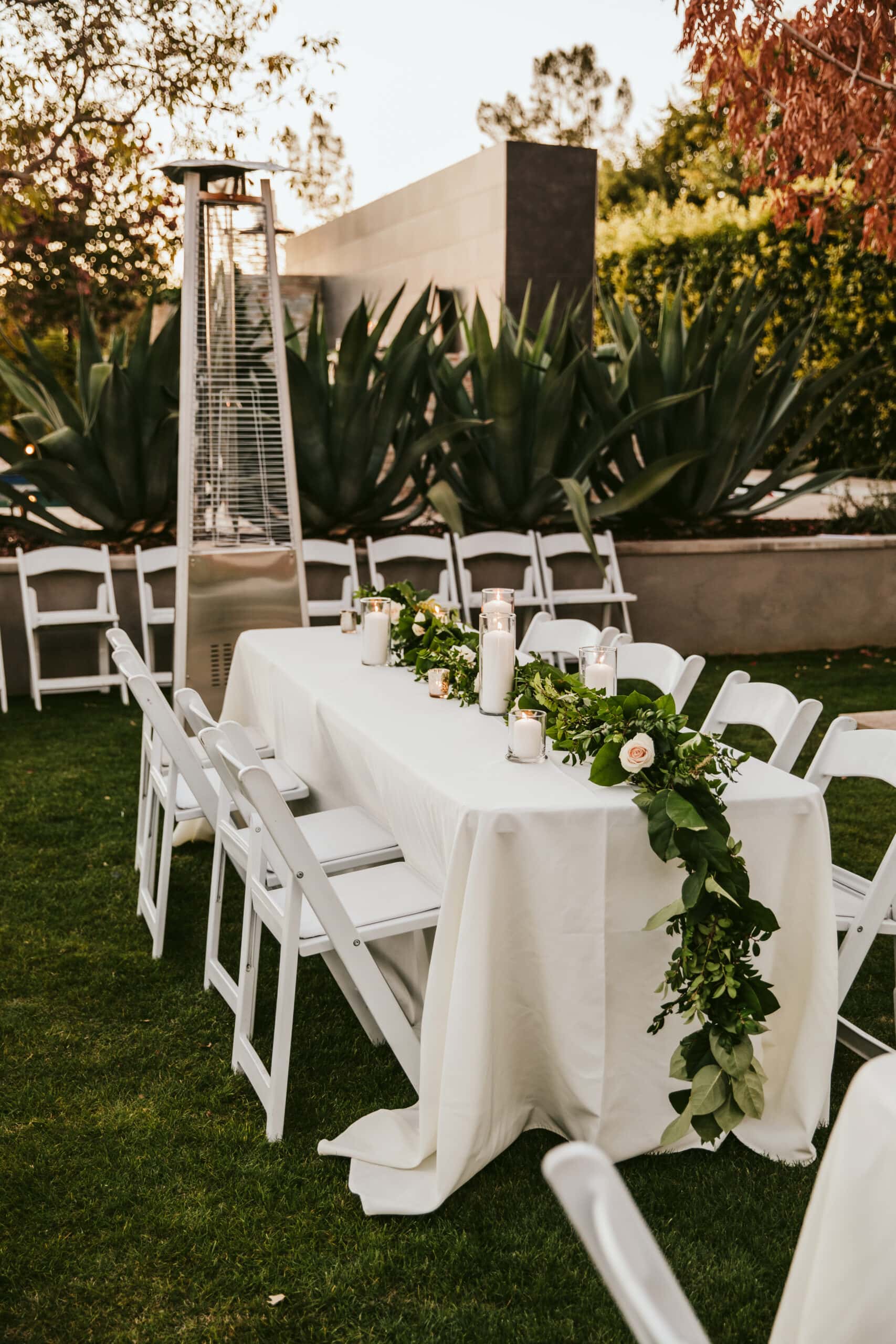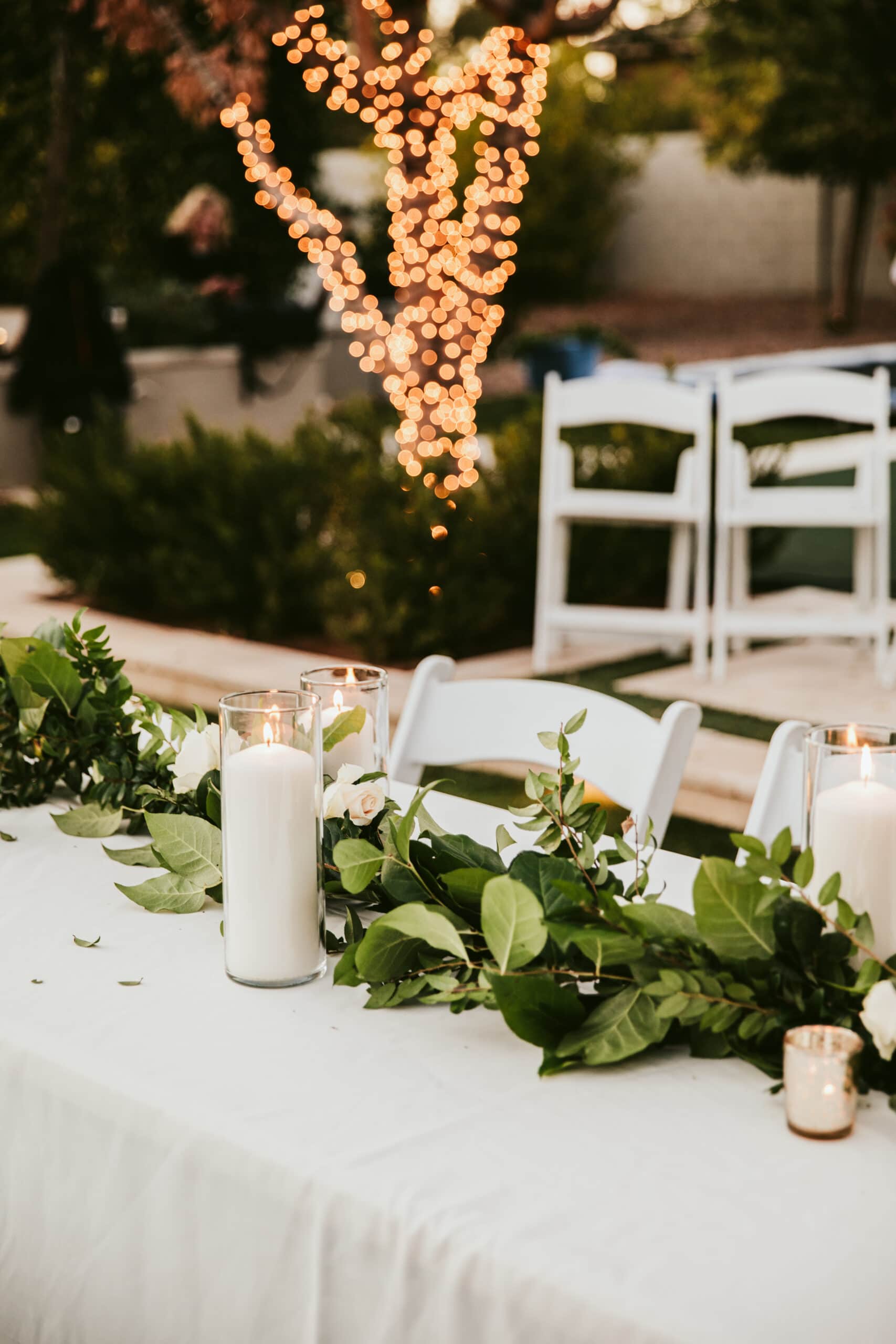 We had hundreds of candles in all types and sizes. We placed them throughout the venue to give off a warm and inviting atmosphere.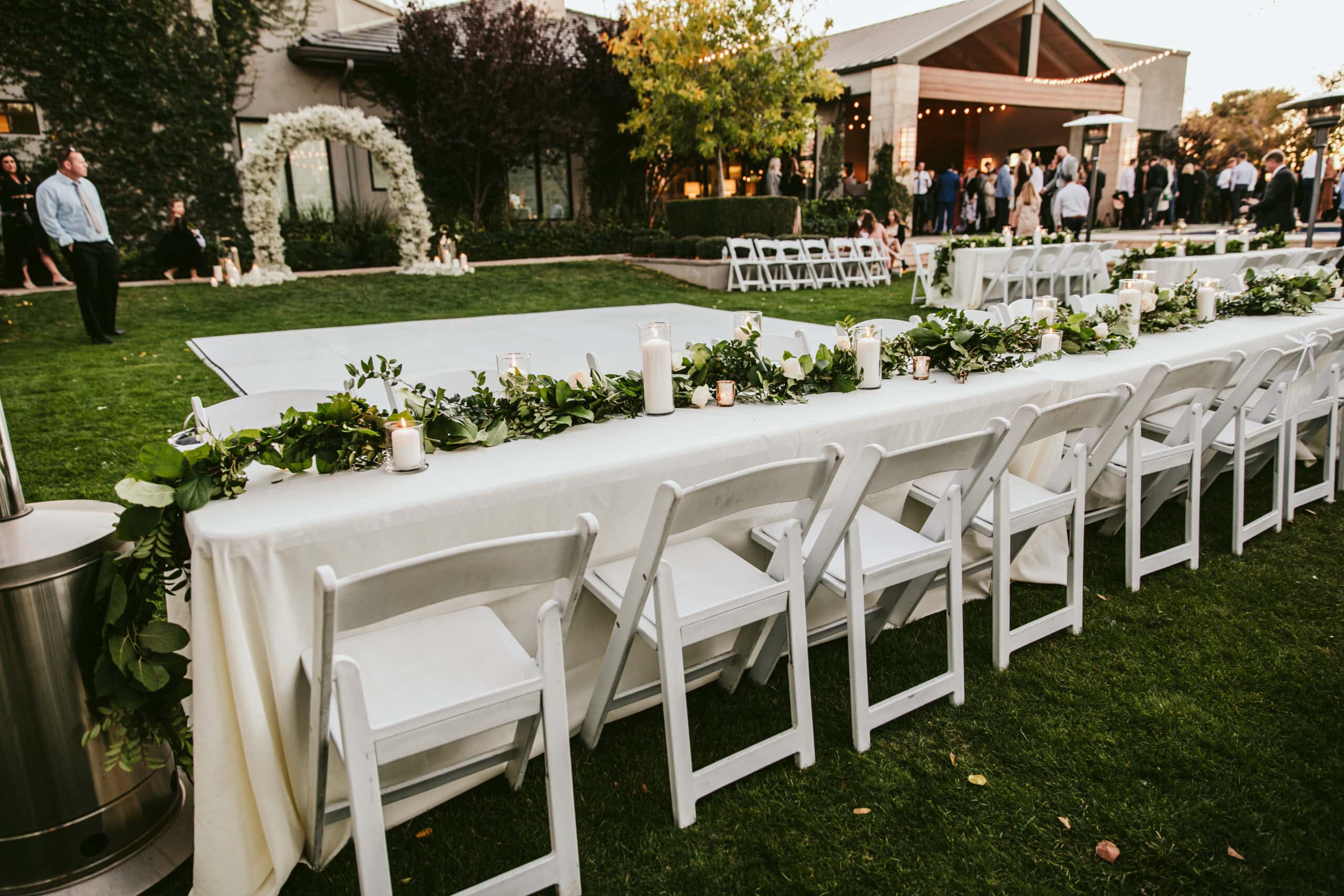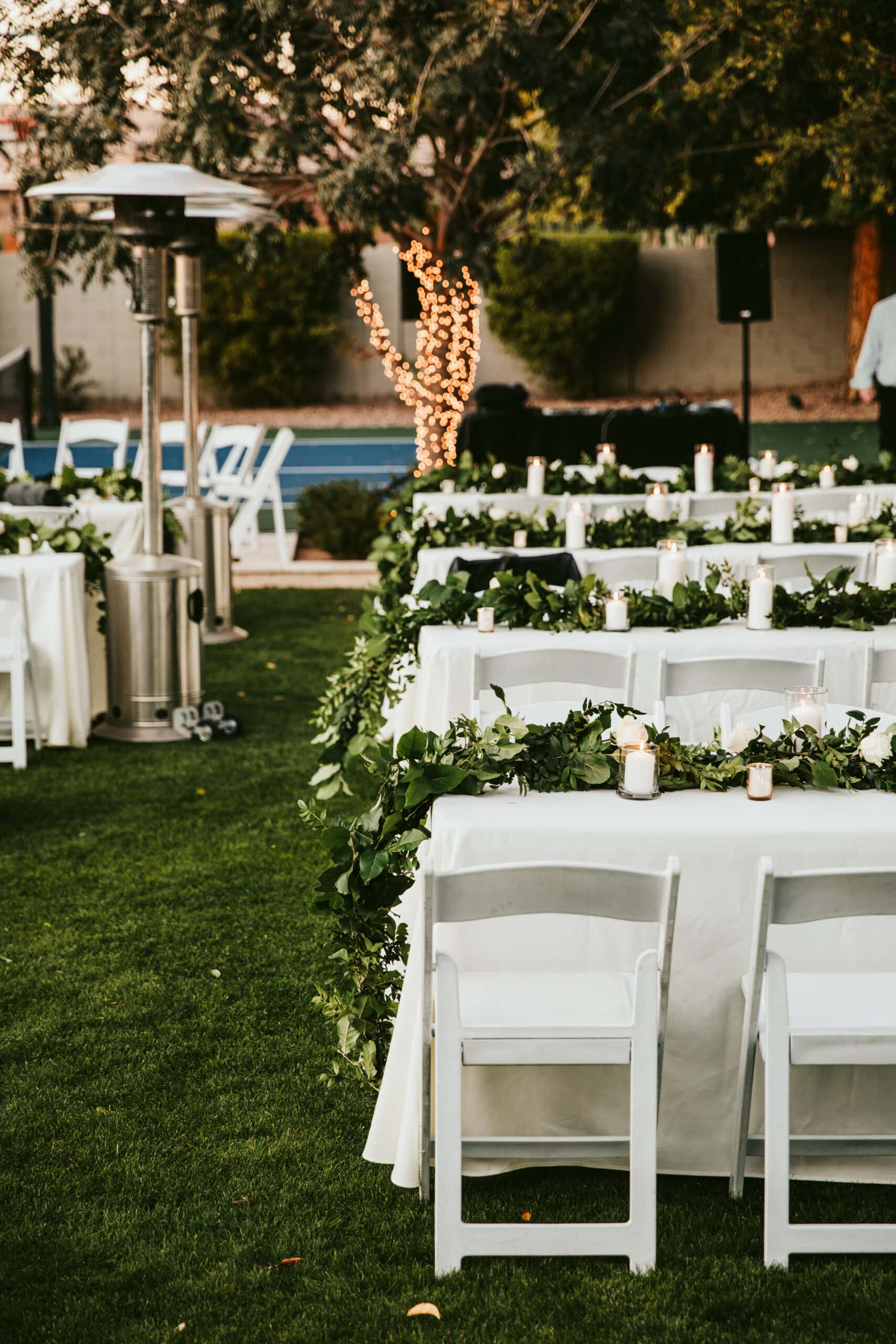 WEDDING CEREMONY:
They had two ceremonies — one in the backyard of the Pothier's Home and one in the Gilbert Arizona Temple. They were both so beautiful! You can watch the video below to hear a portion of the vows and see more of the wedding ceremony.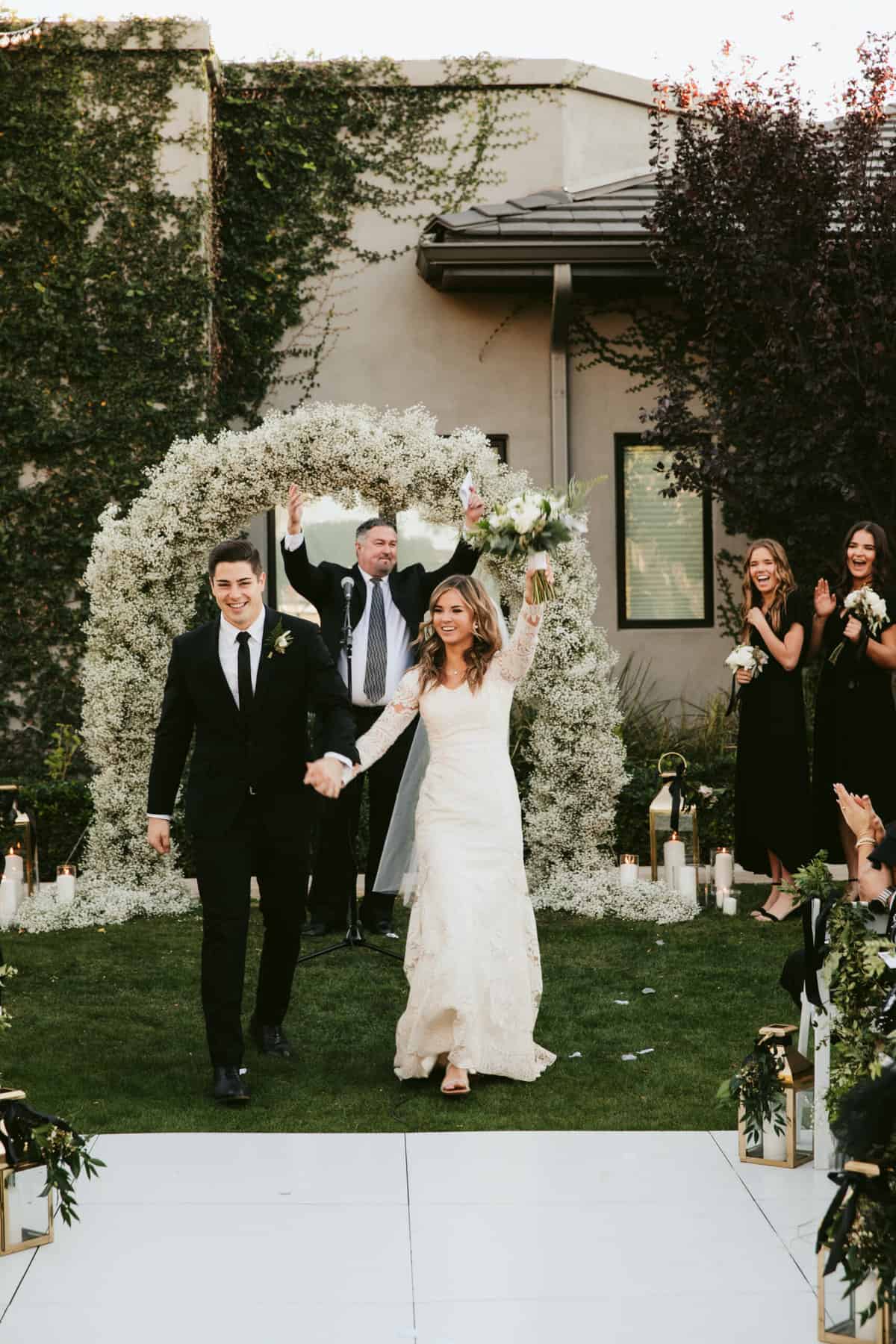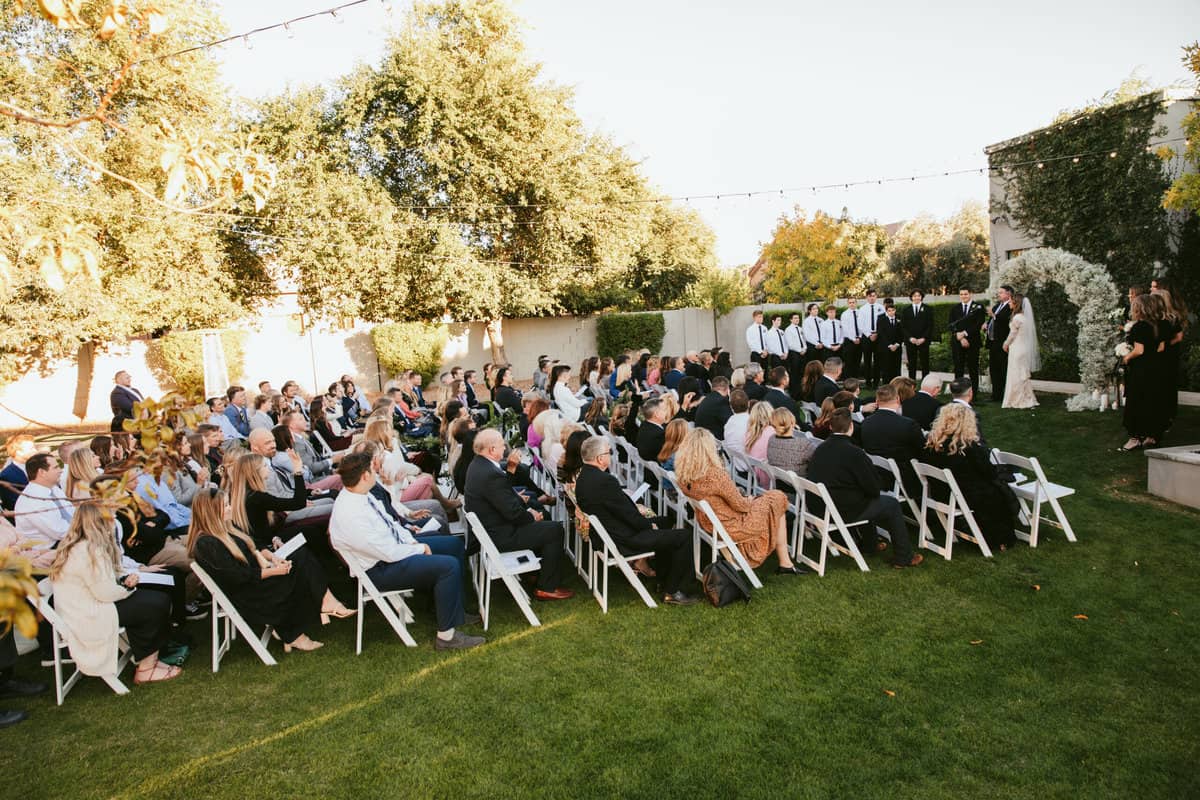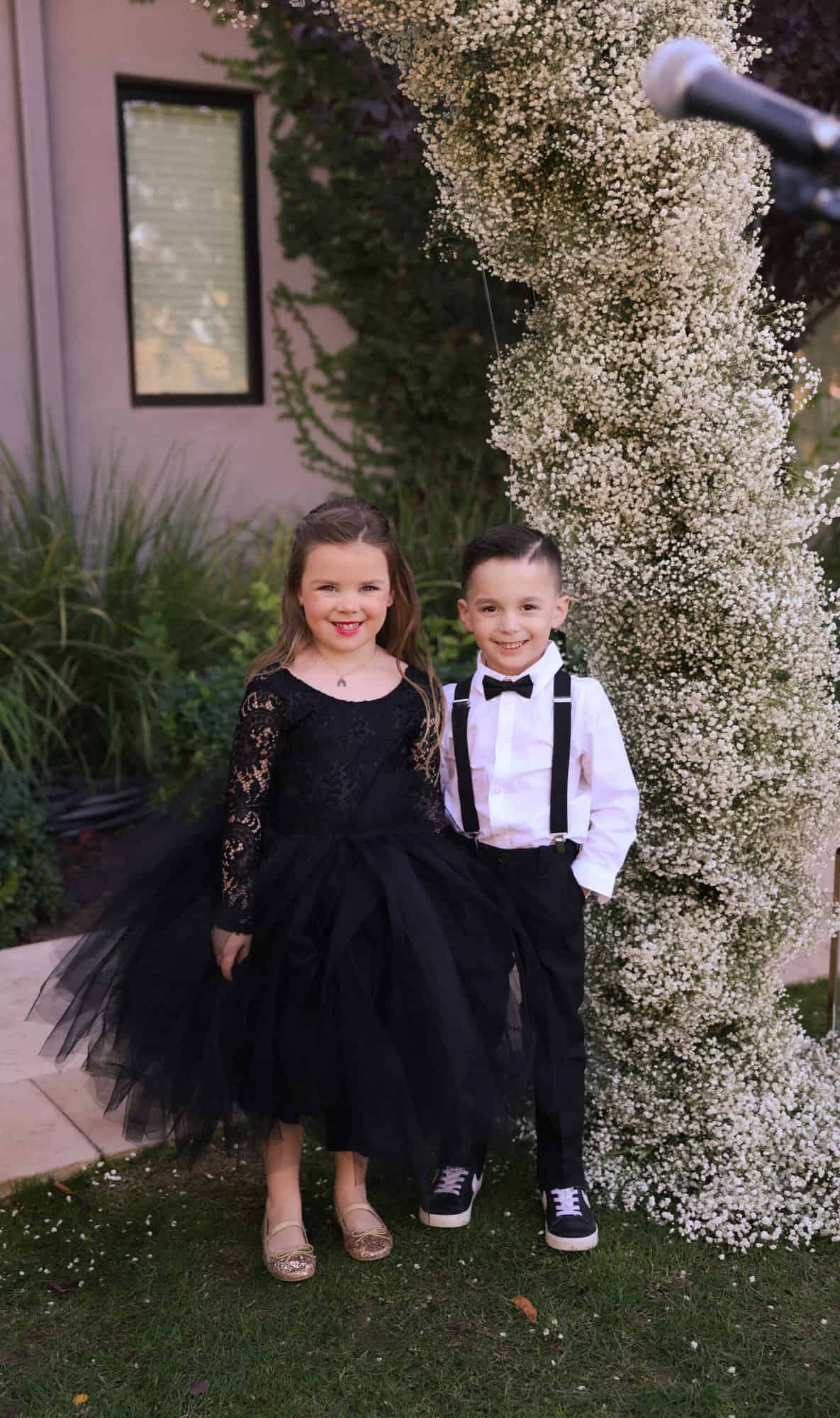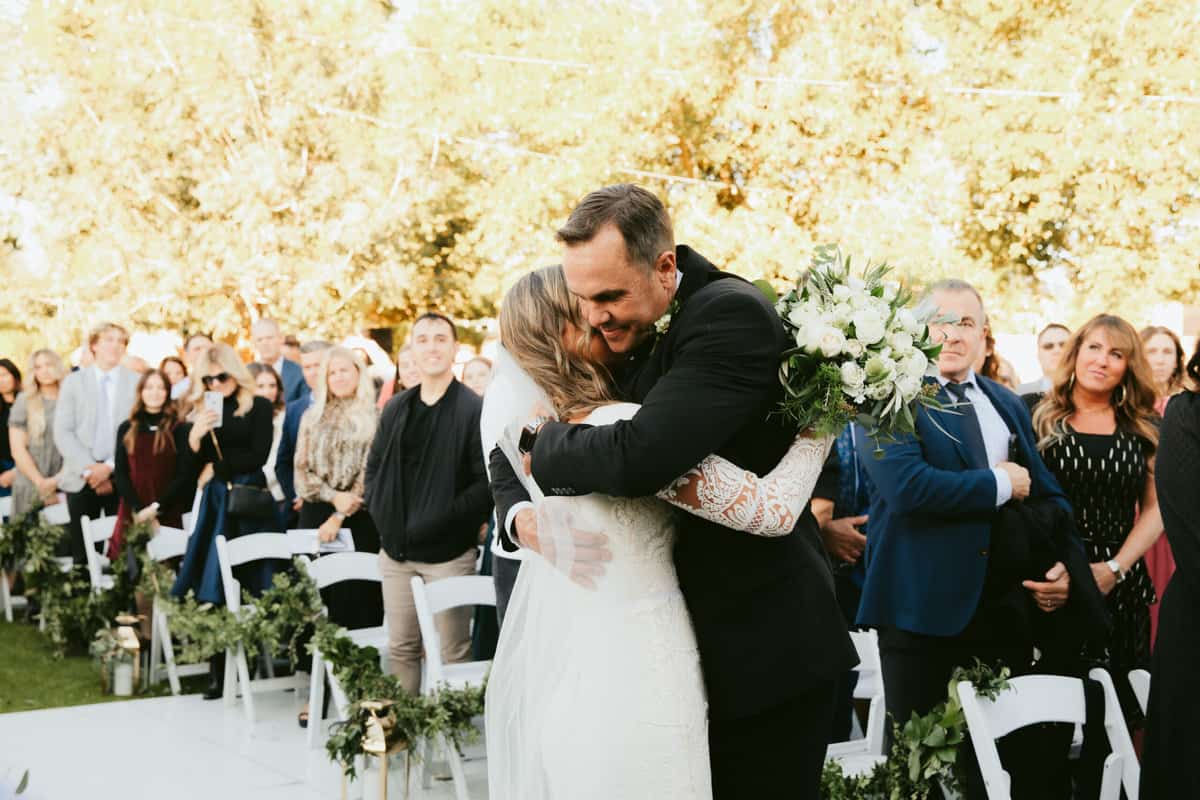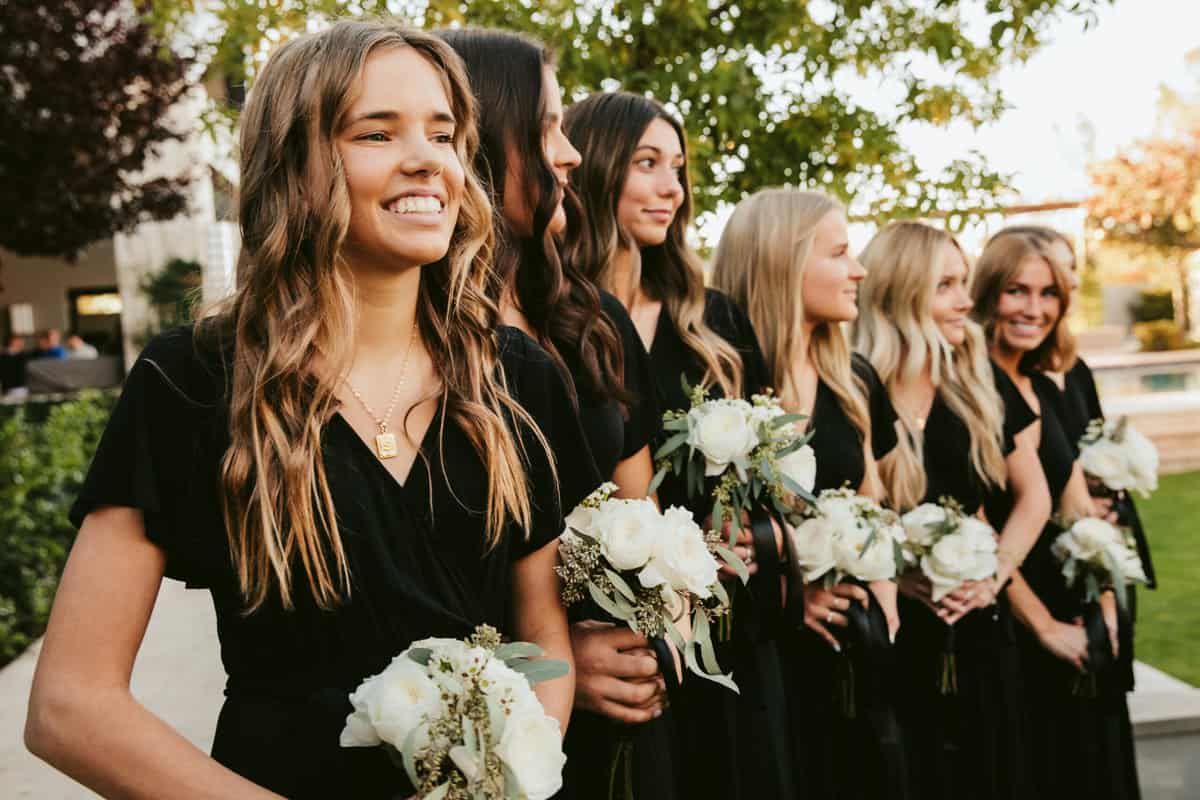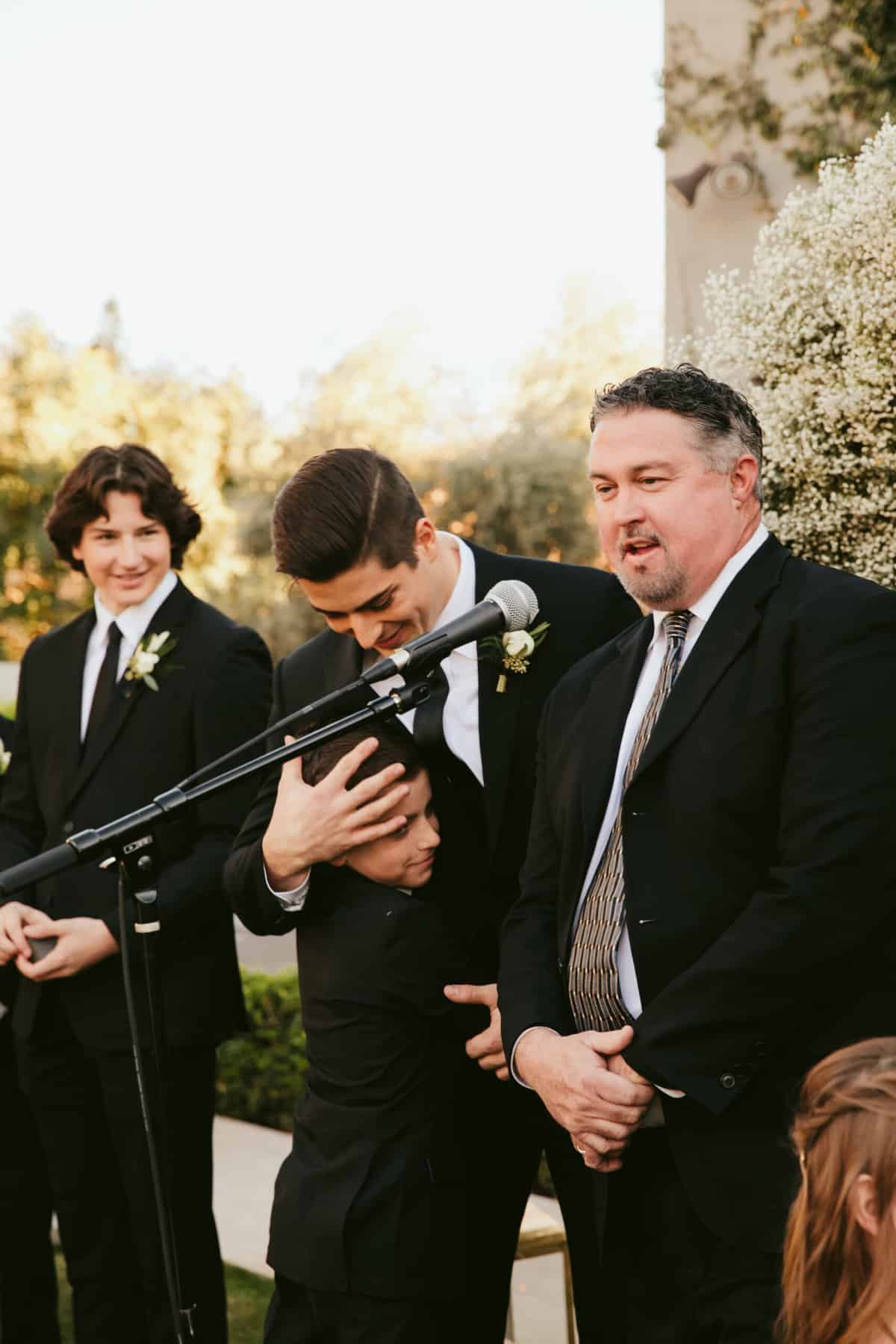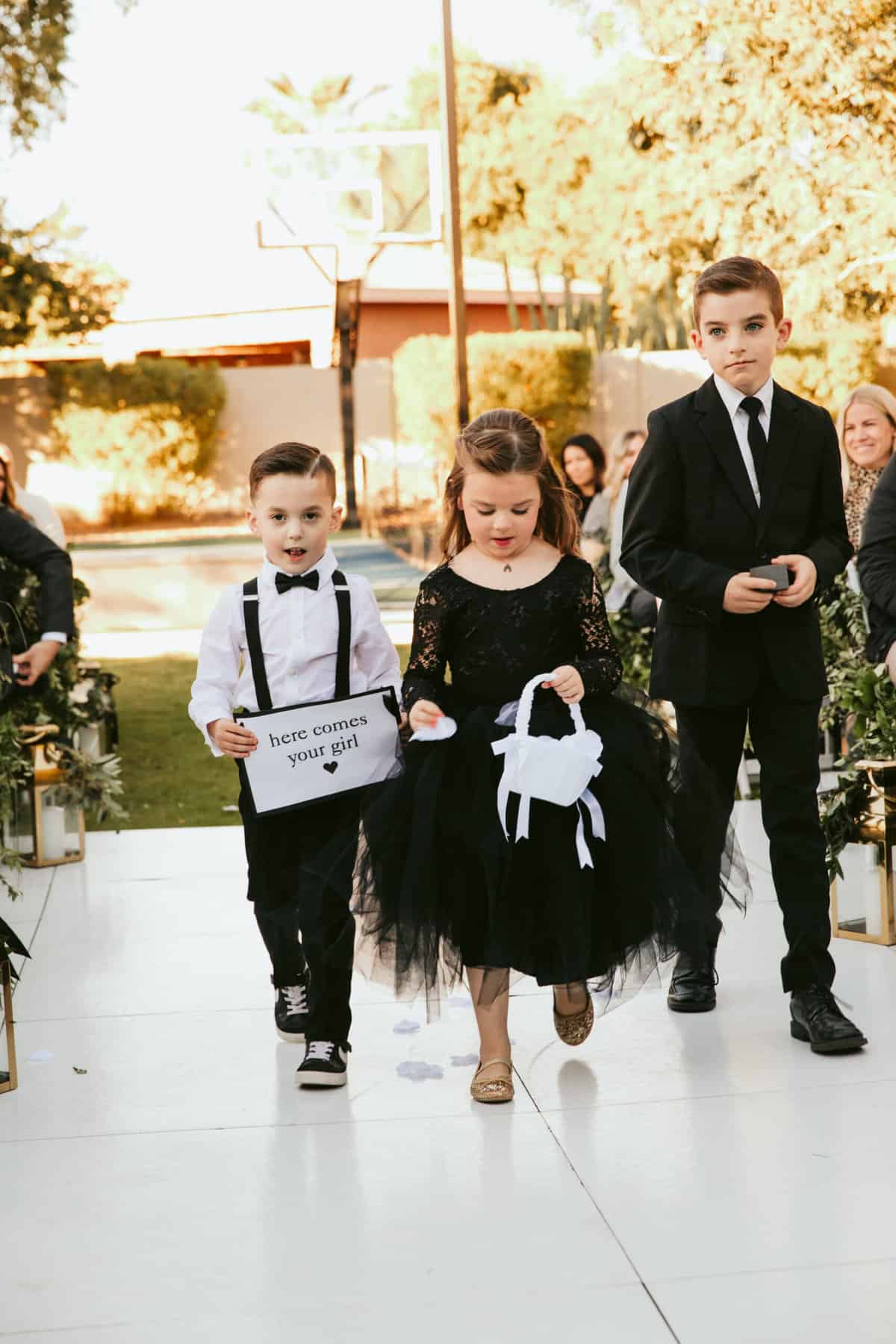 GILBERT ARIZONA TEMPLE WEDDING: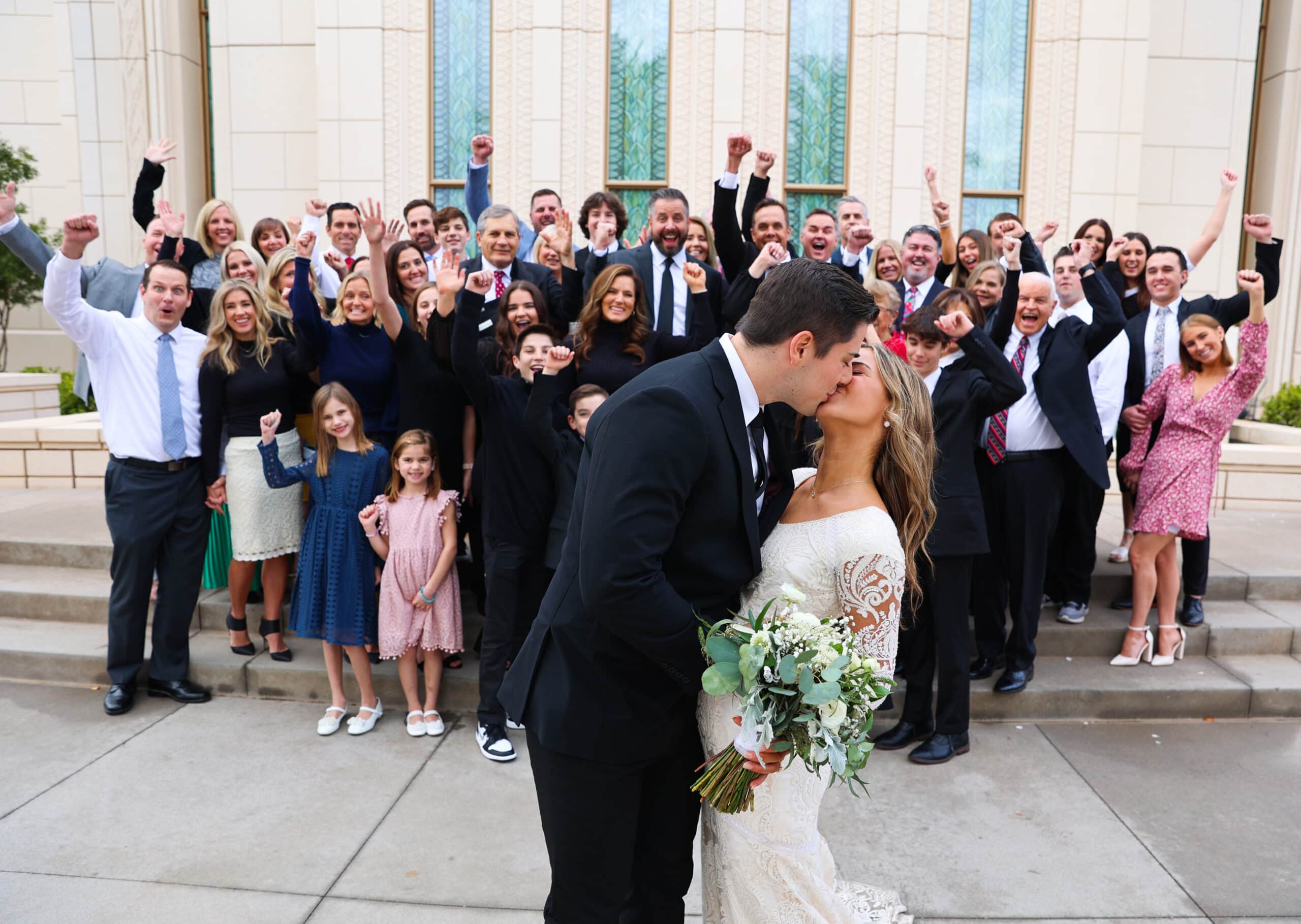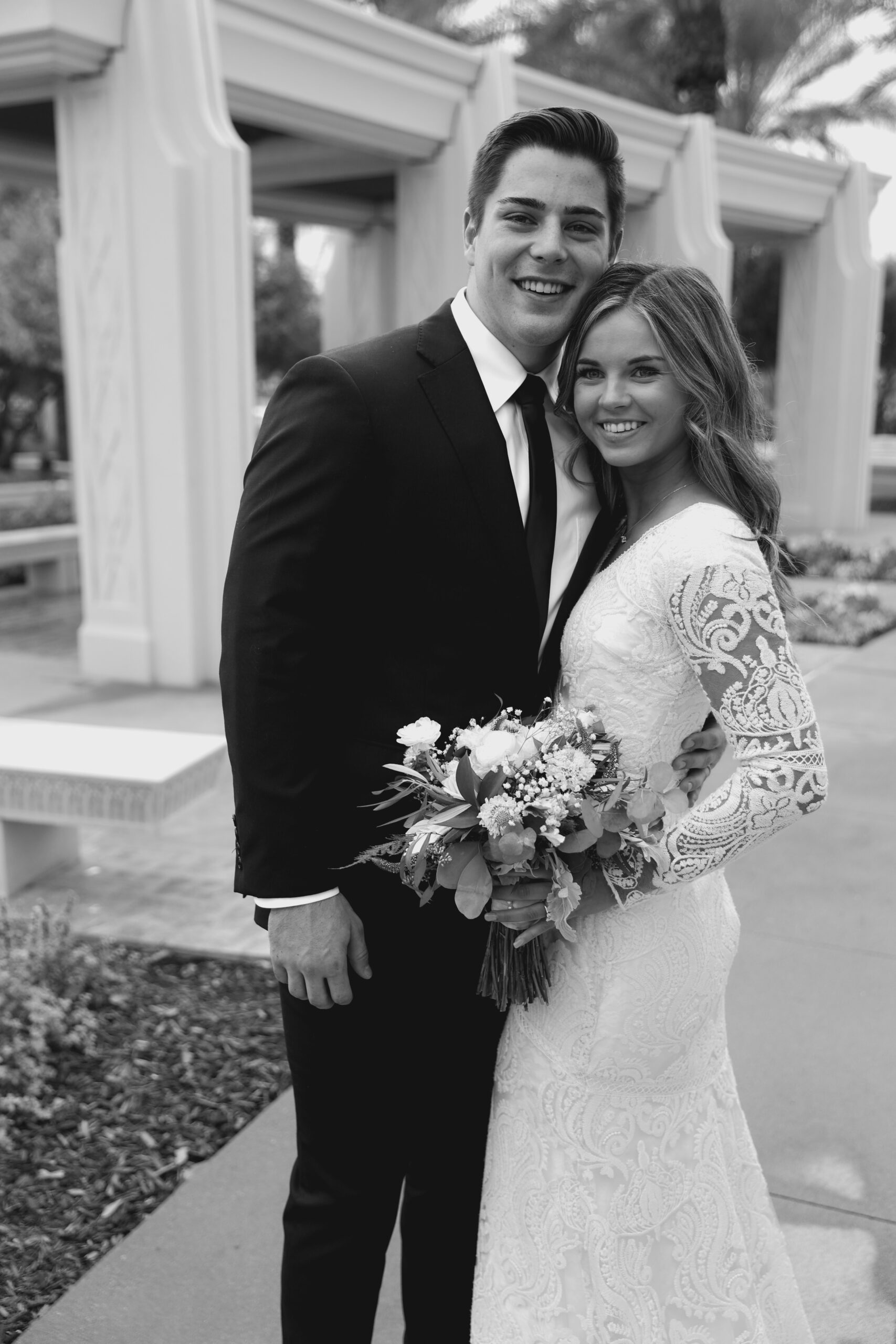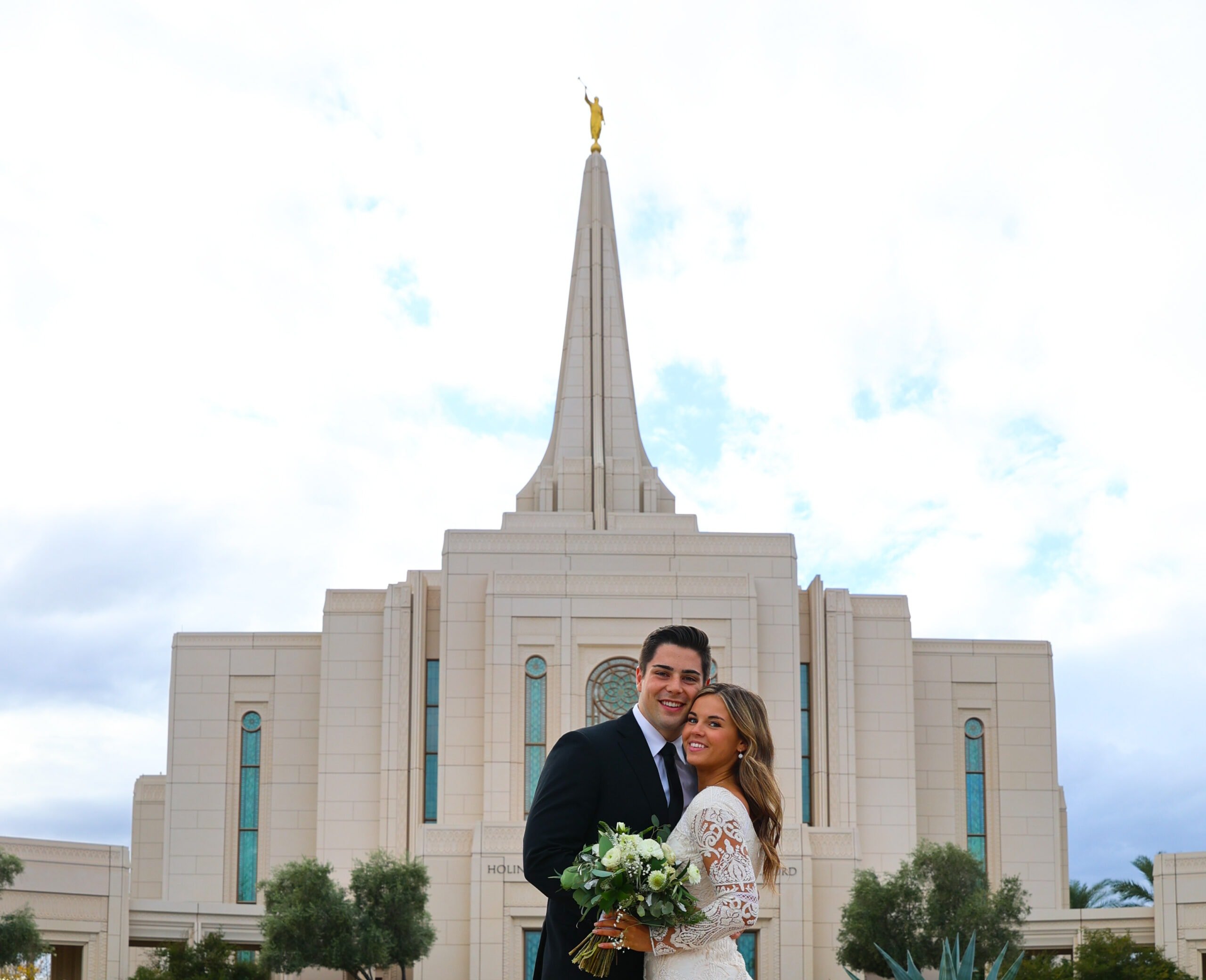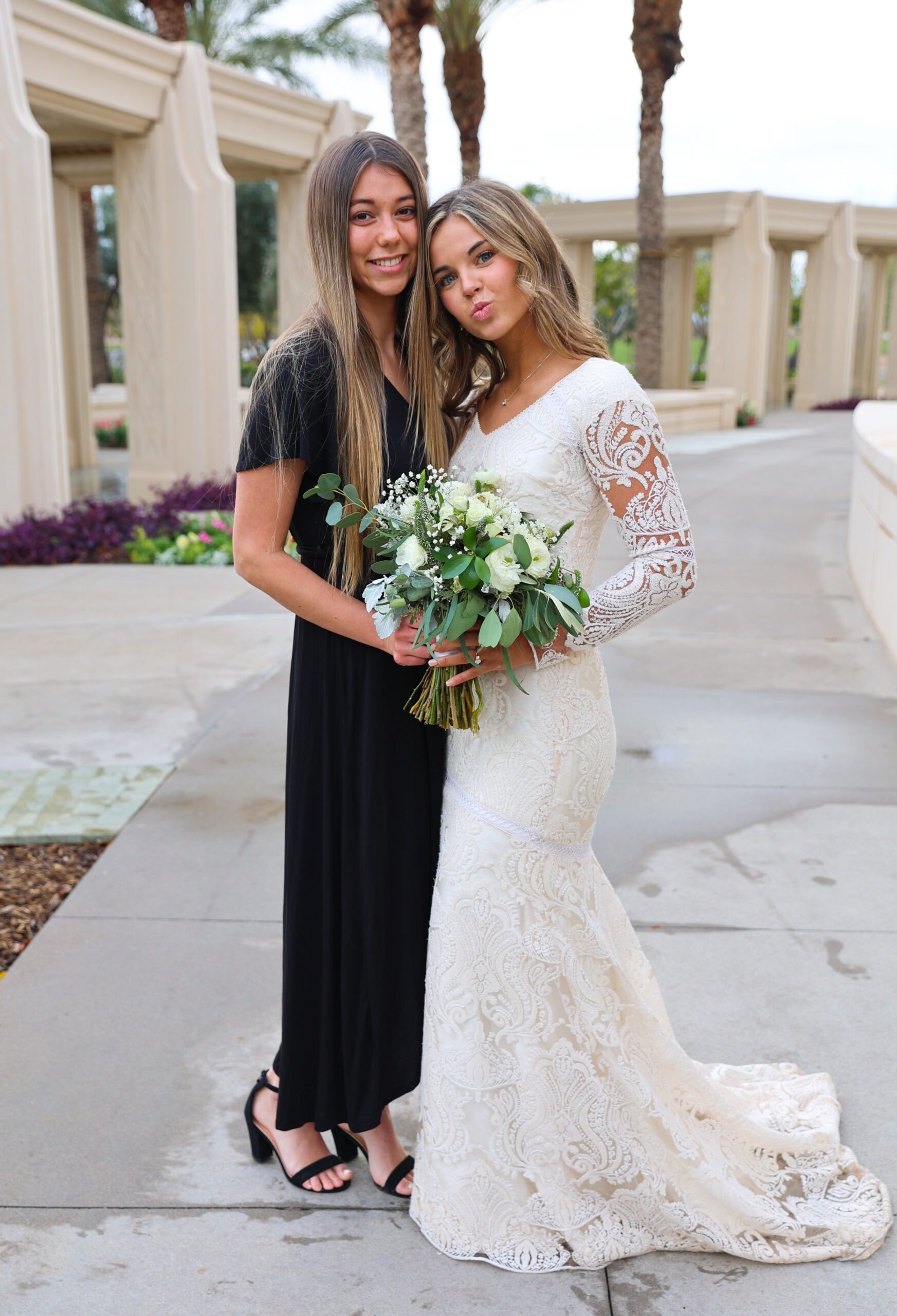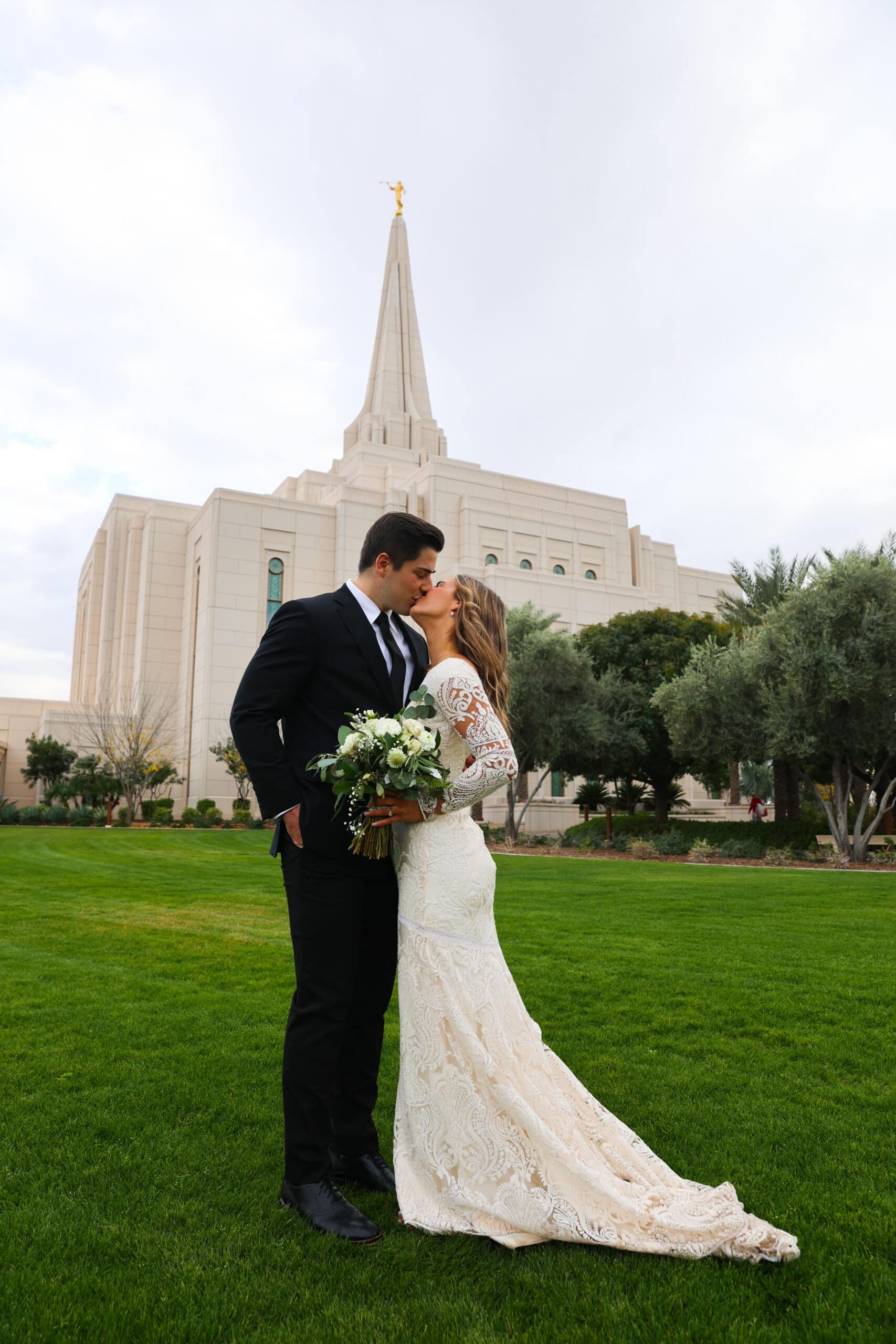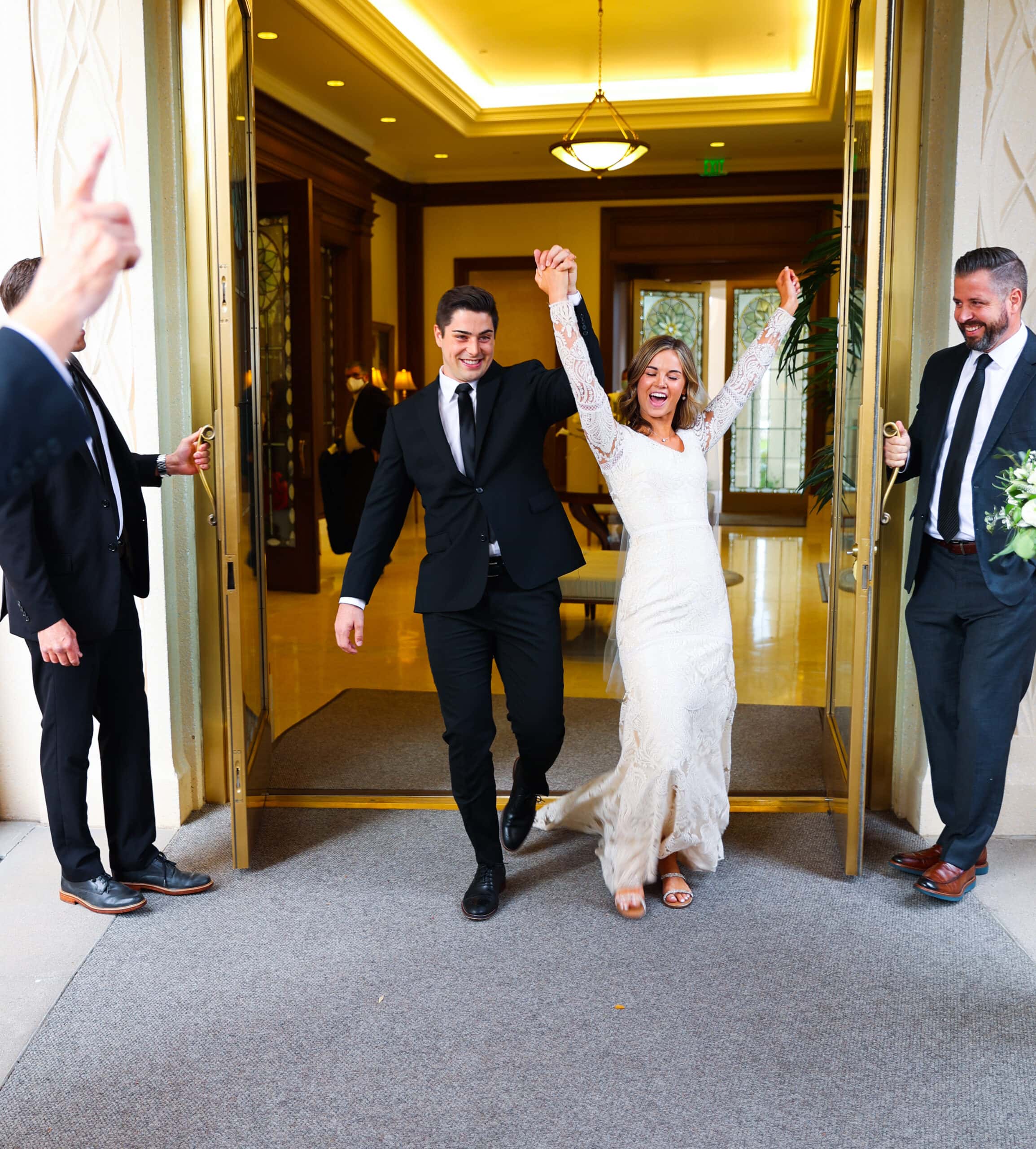 FIRST LOOK and BRIDALS on the BEACH:
We flew Sierra and Conner to California and we drove over from Arizona so they could do their first look and bridals on the beach. Sierra is a nature and water lover so it was fitting to do them on a beautiful beach in California. We shot these in November, about 5 weeks before the wedding. The photographer was Haylie Thomas.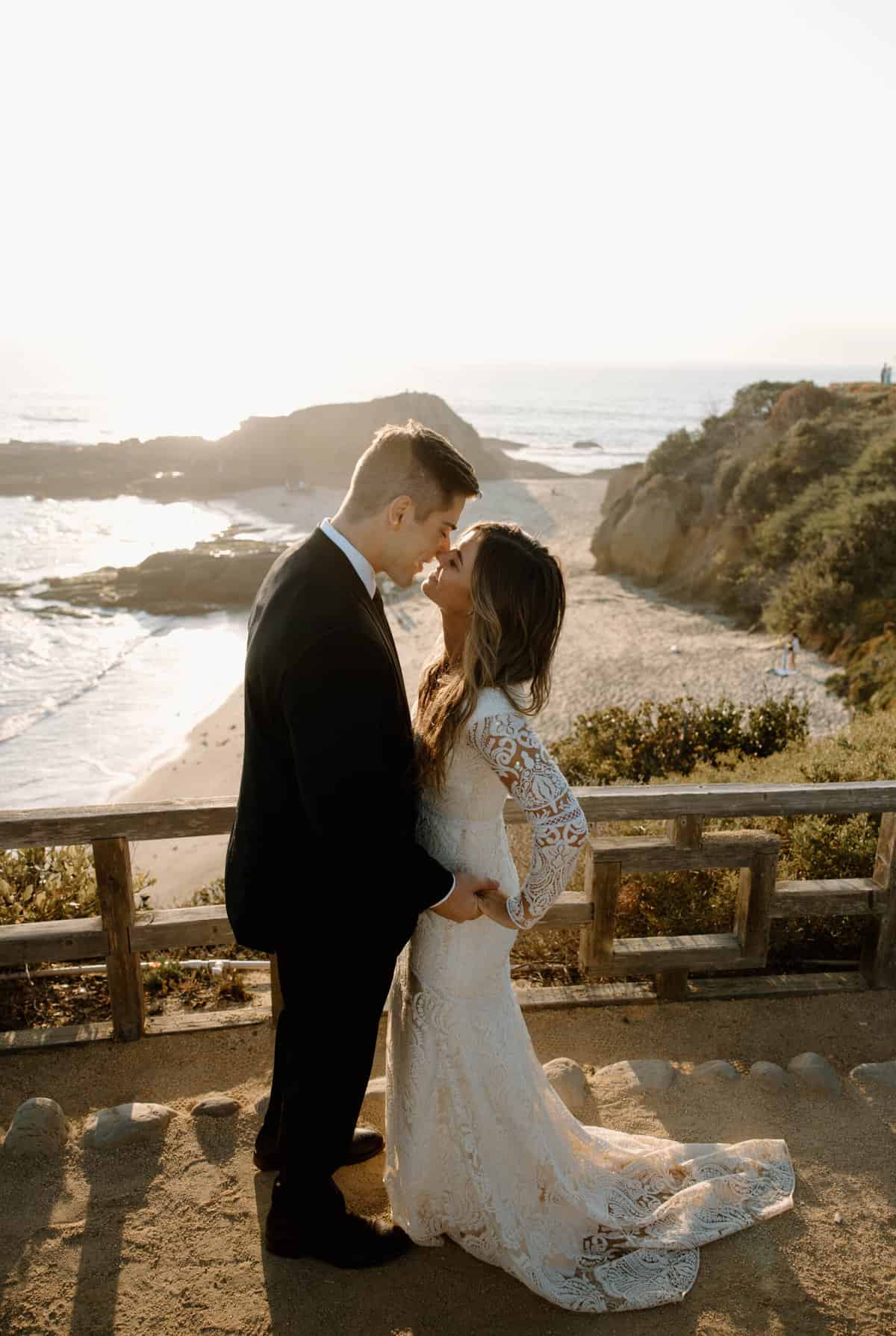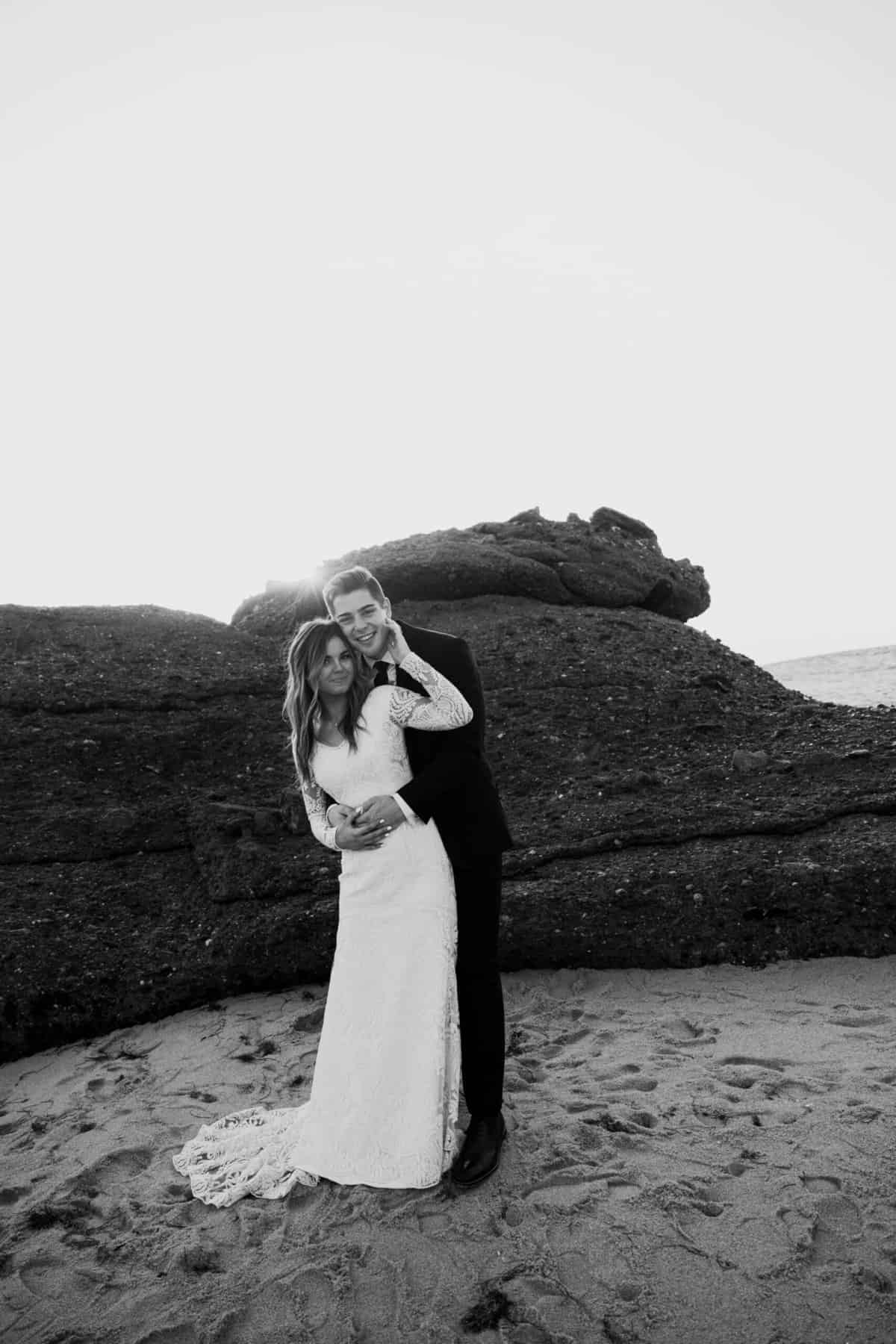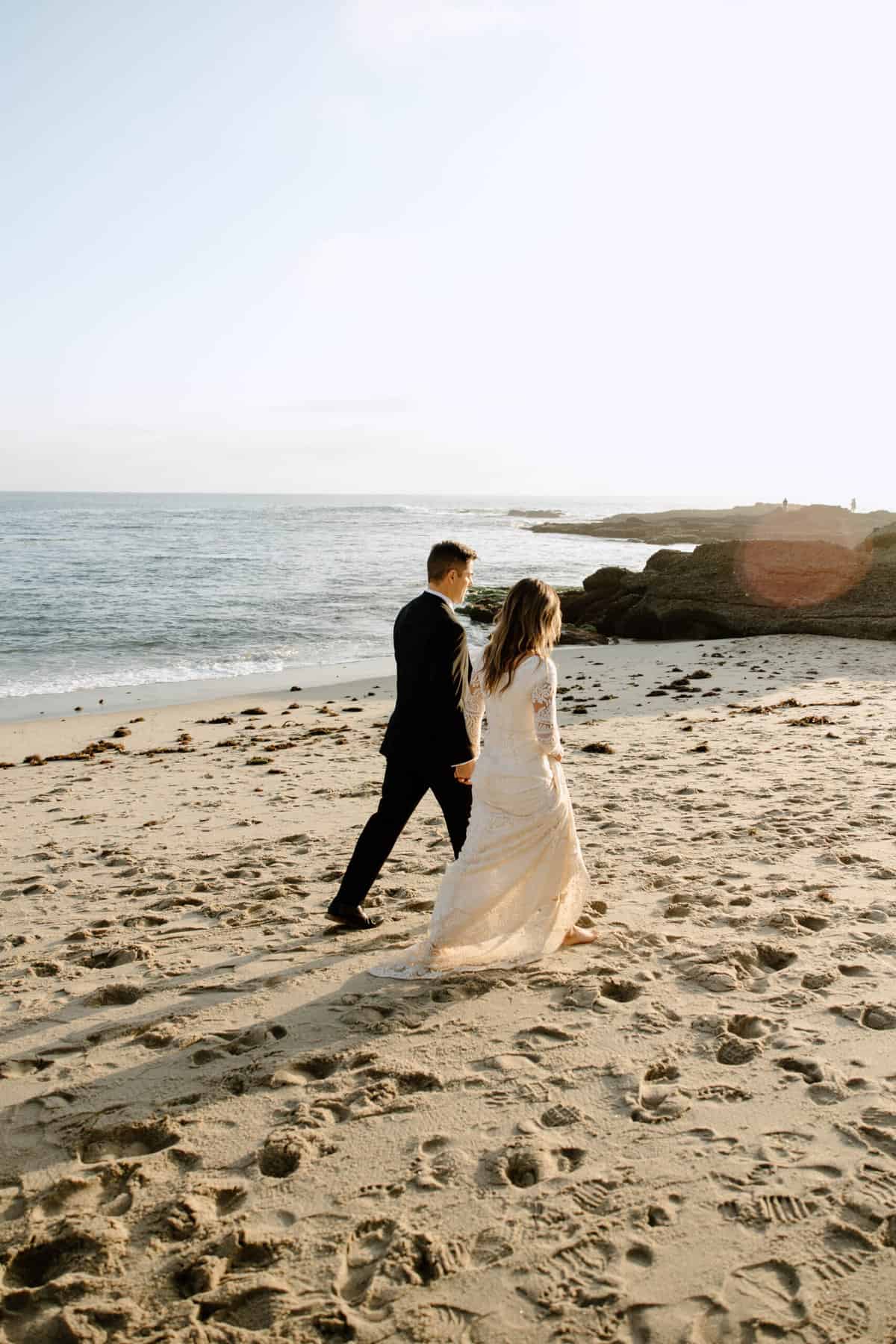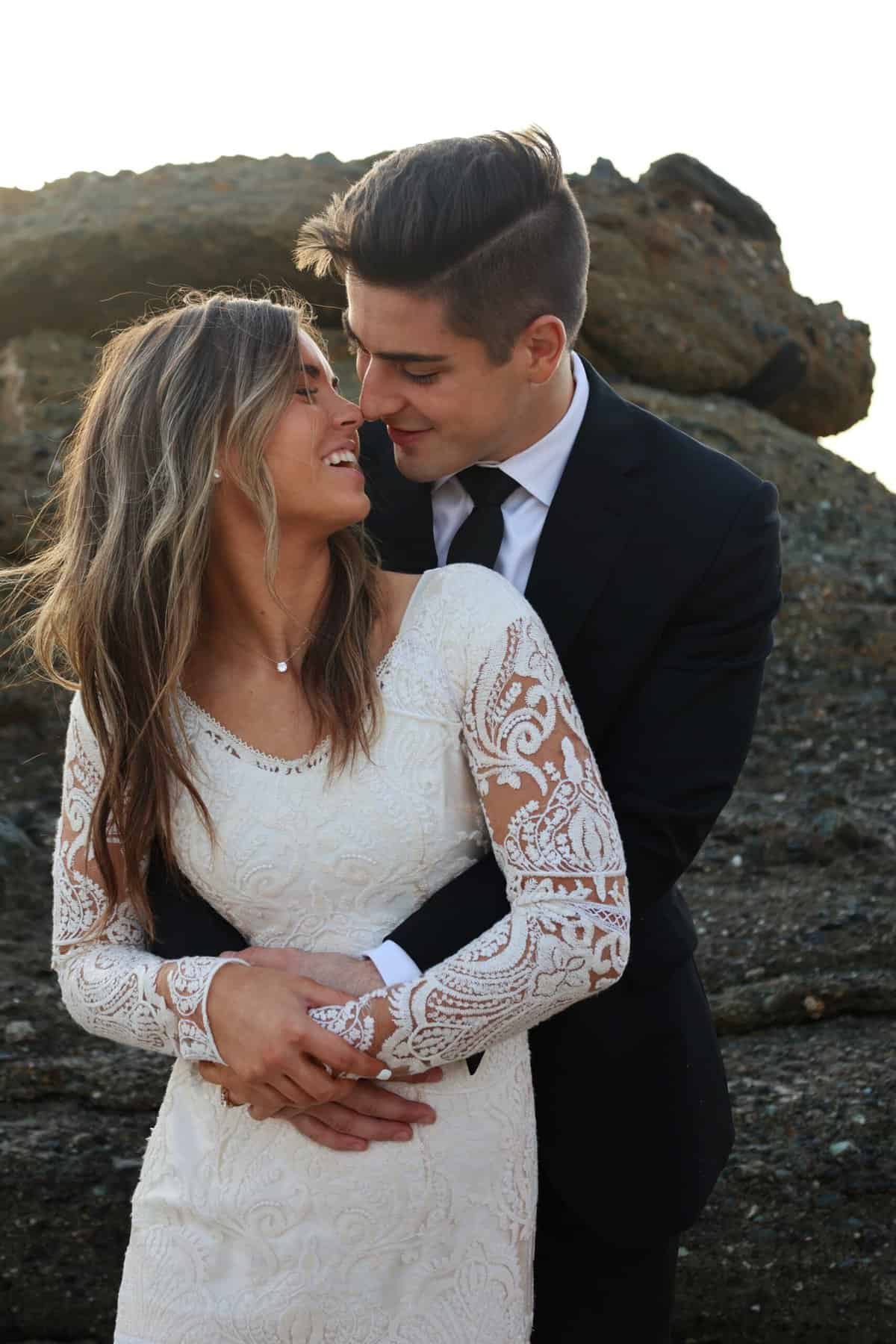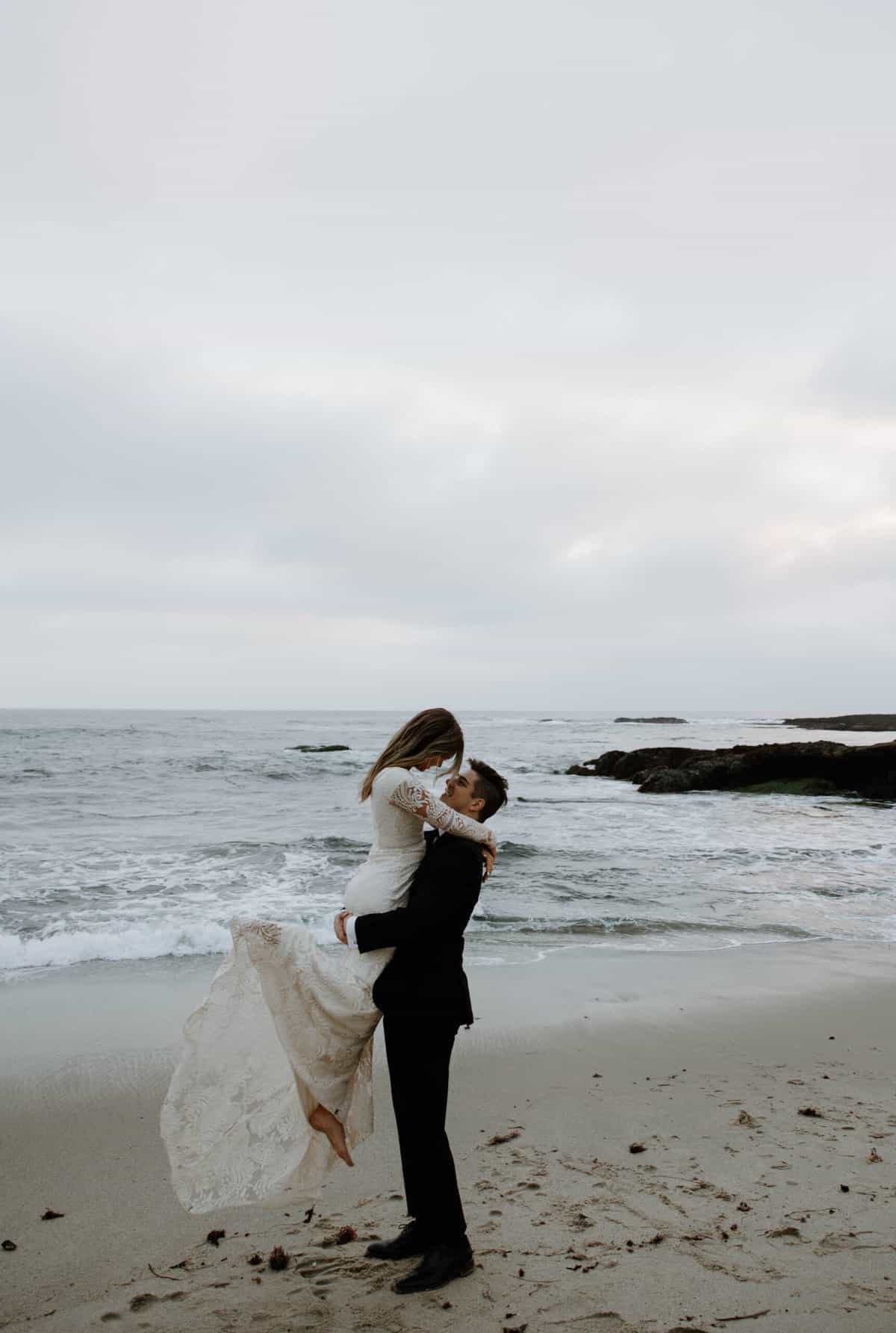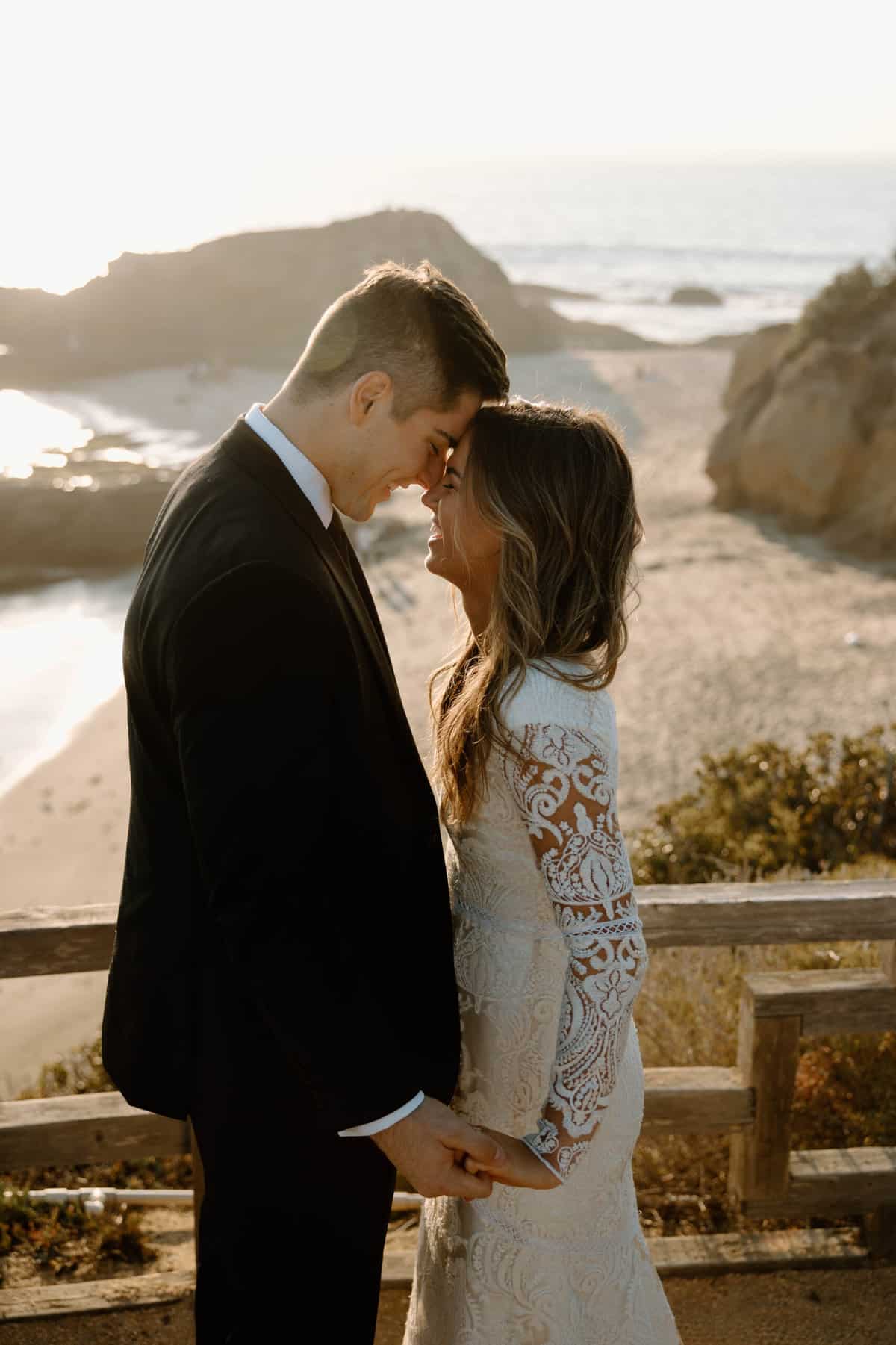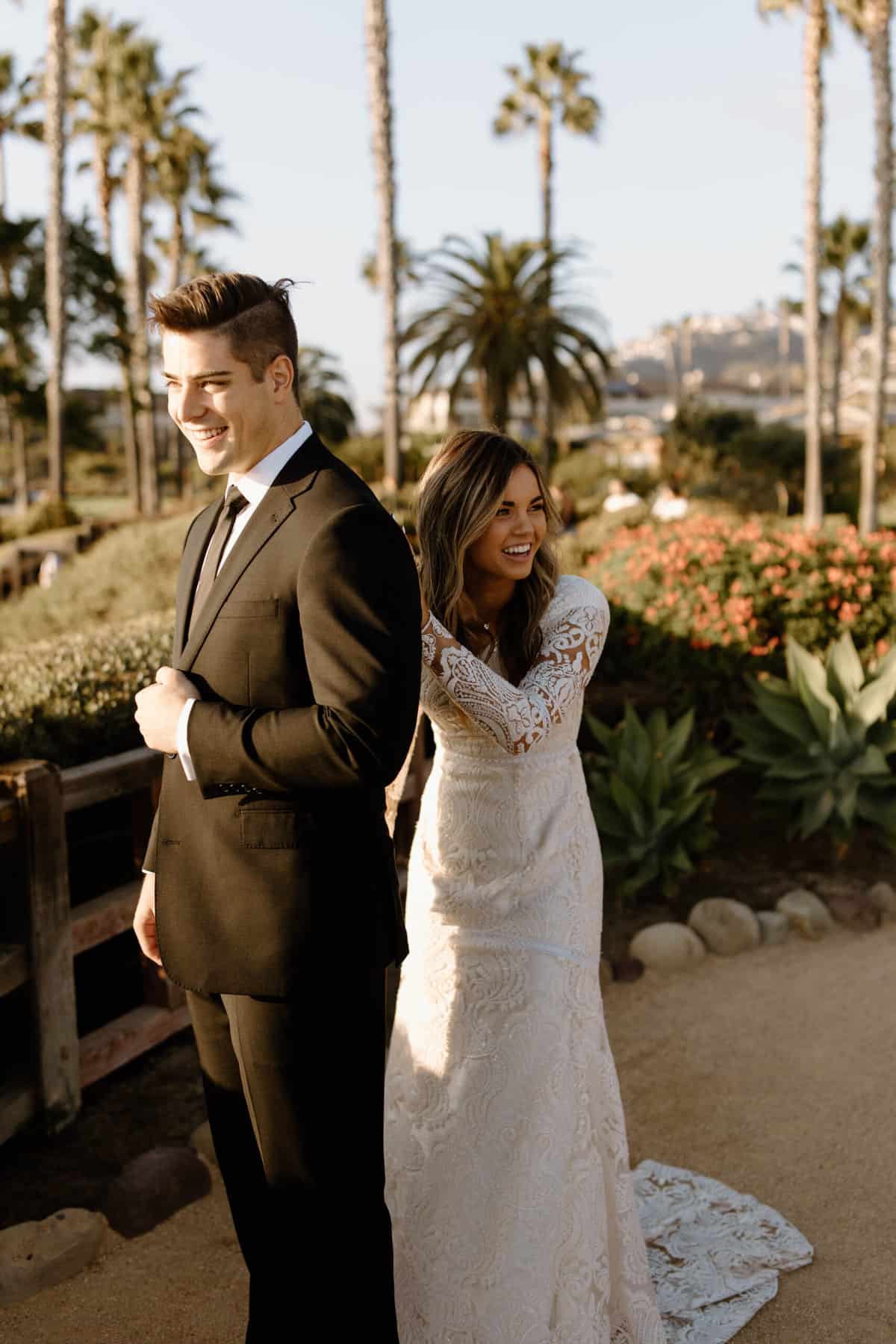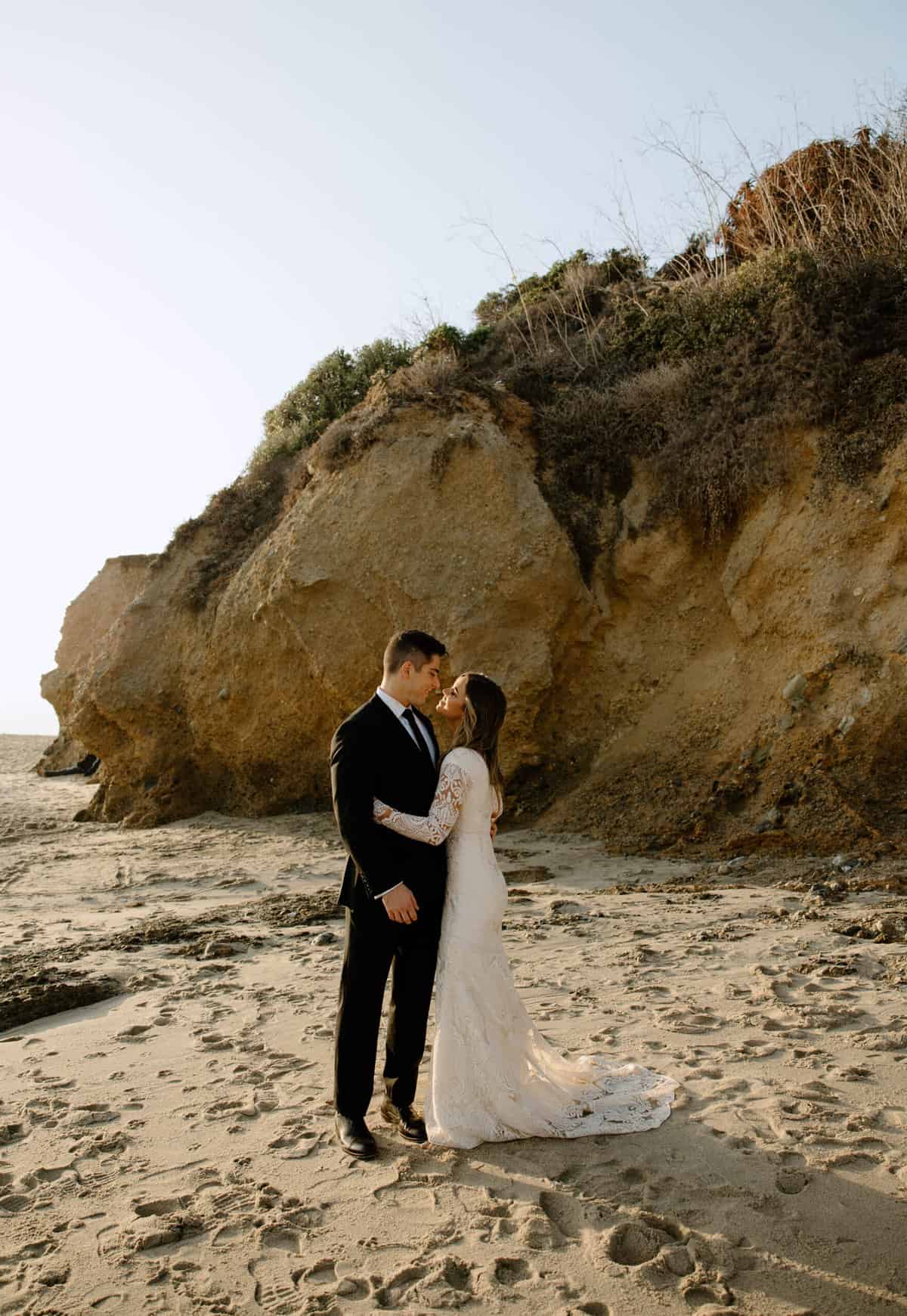 Wedding Dress by Alta Moda Bridal in Salt Lake City.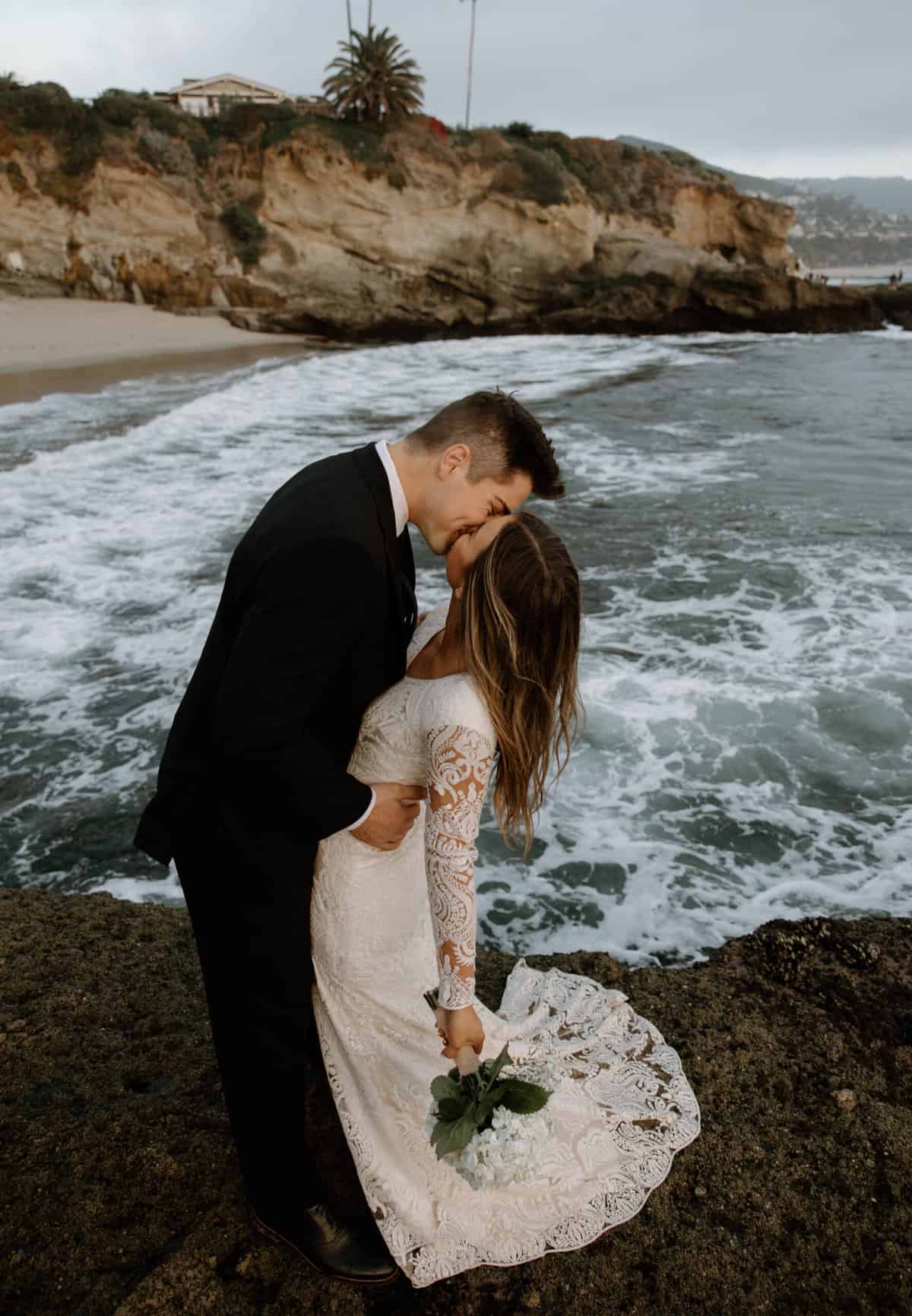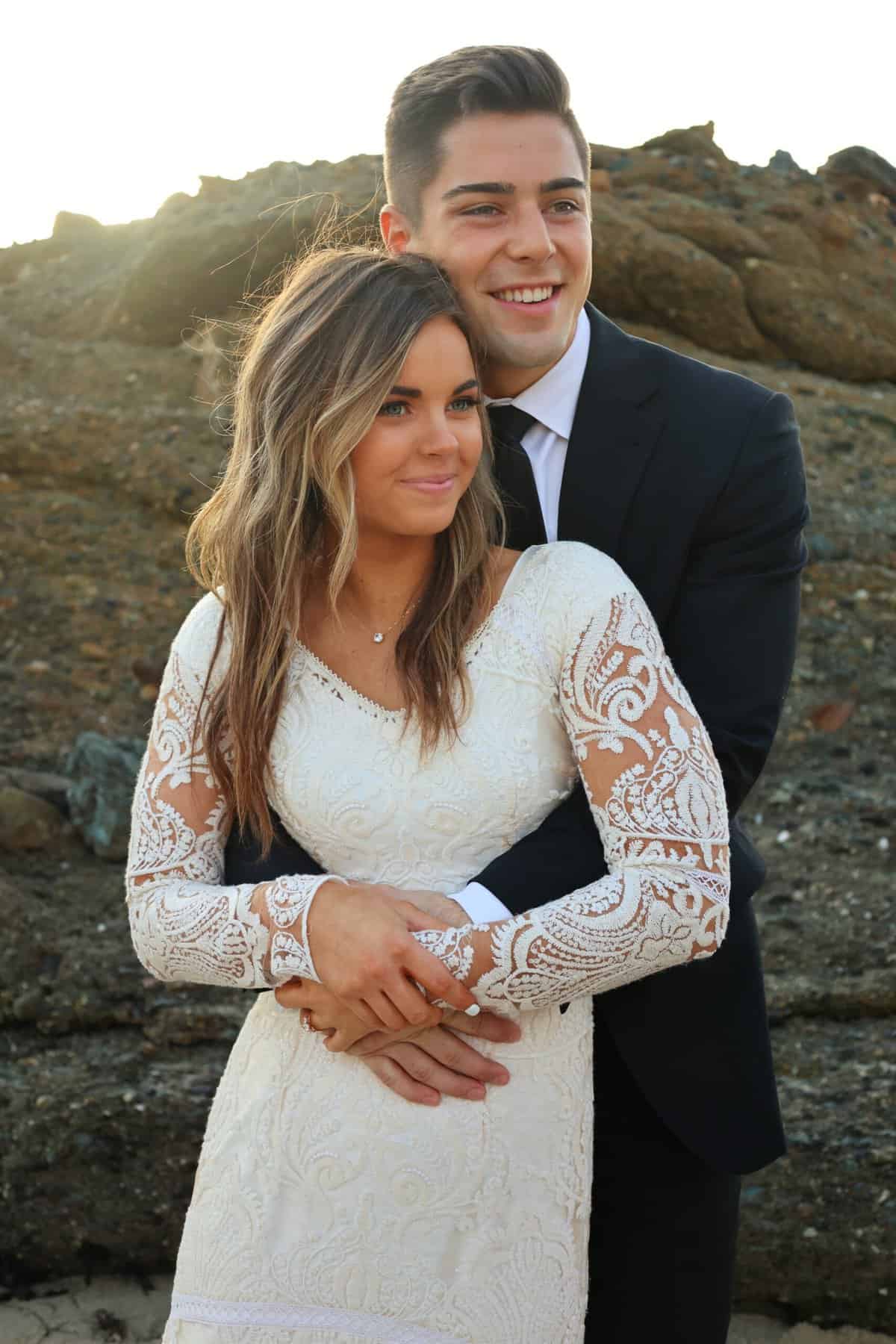 Sierra's Makeup was done by Korinthia Marsh and Hair was done by BrittaniPresents in California. They were awesome!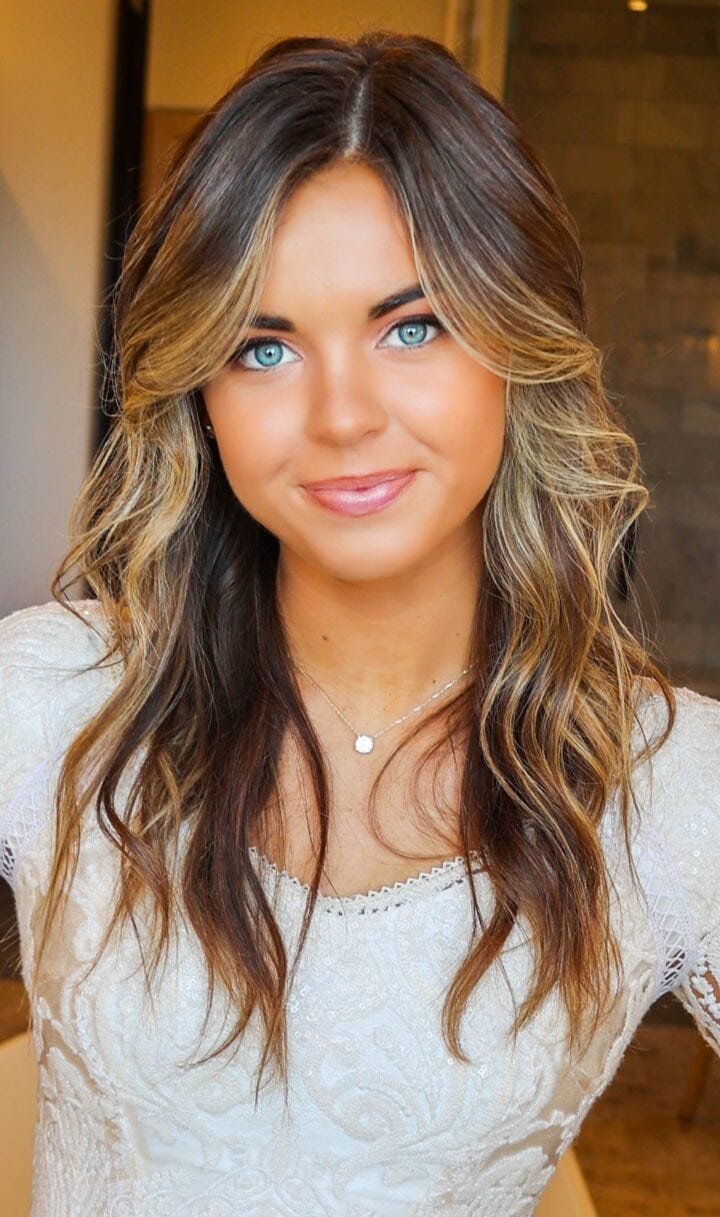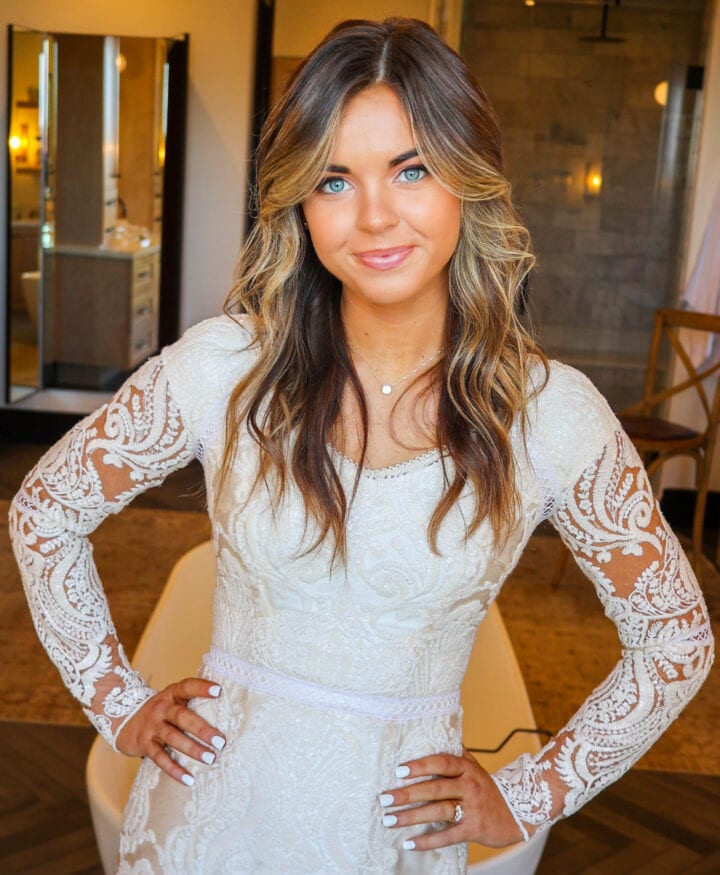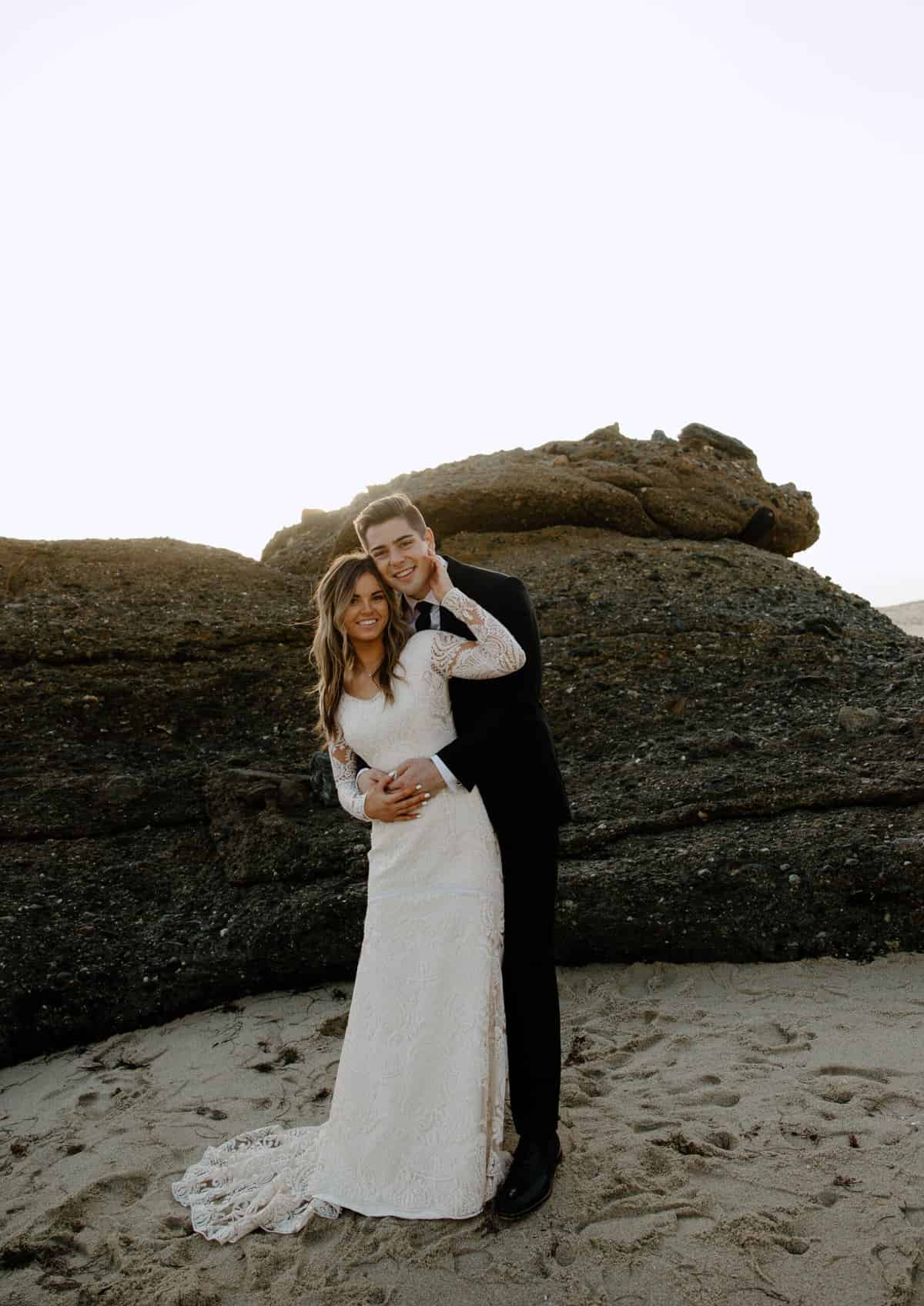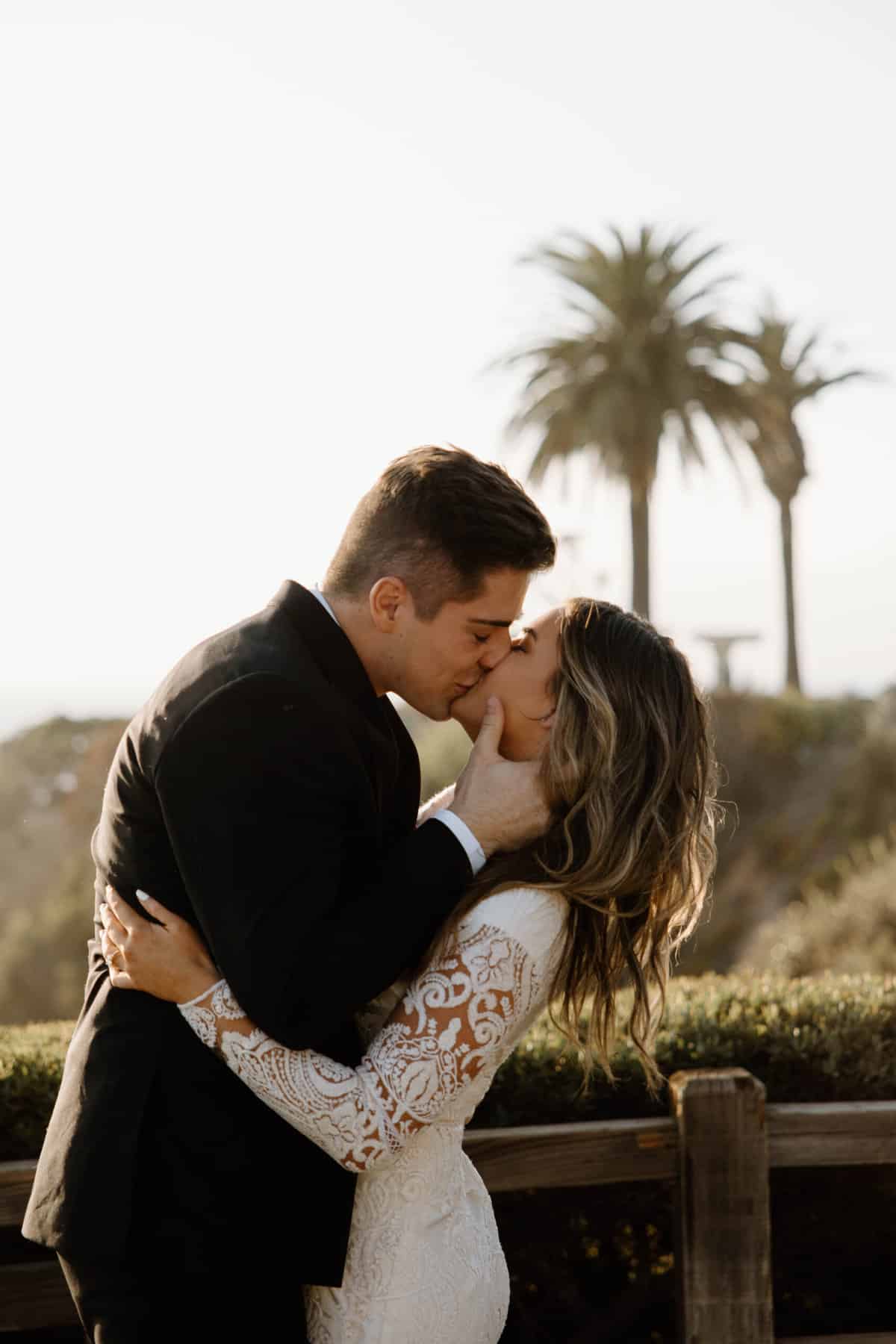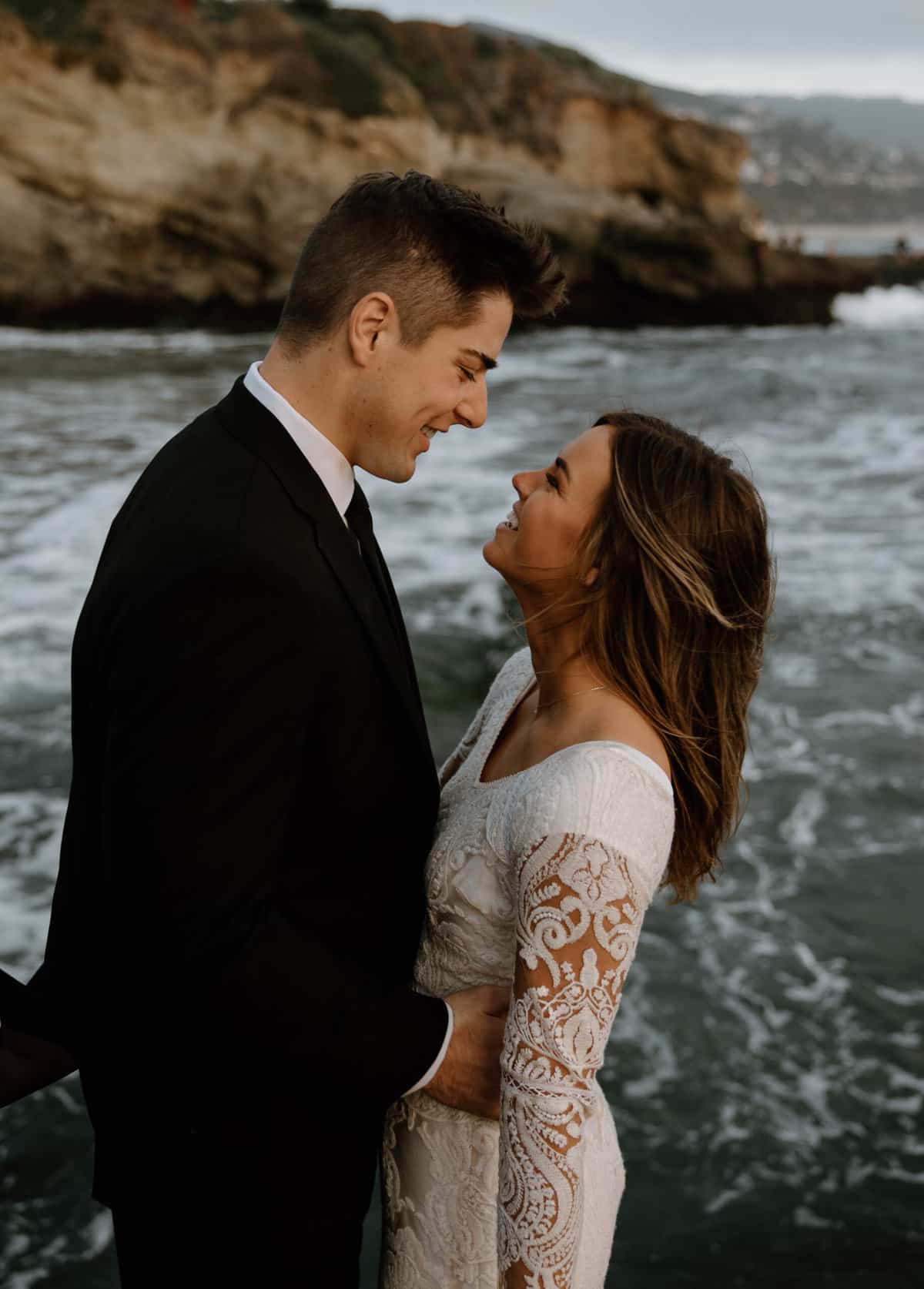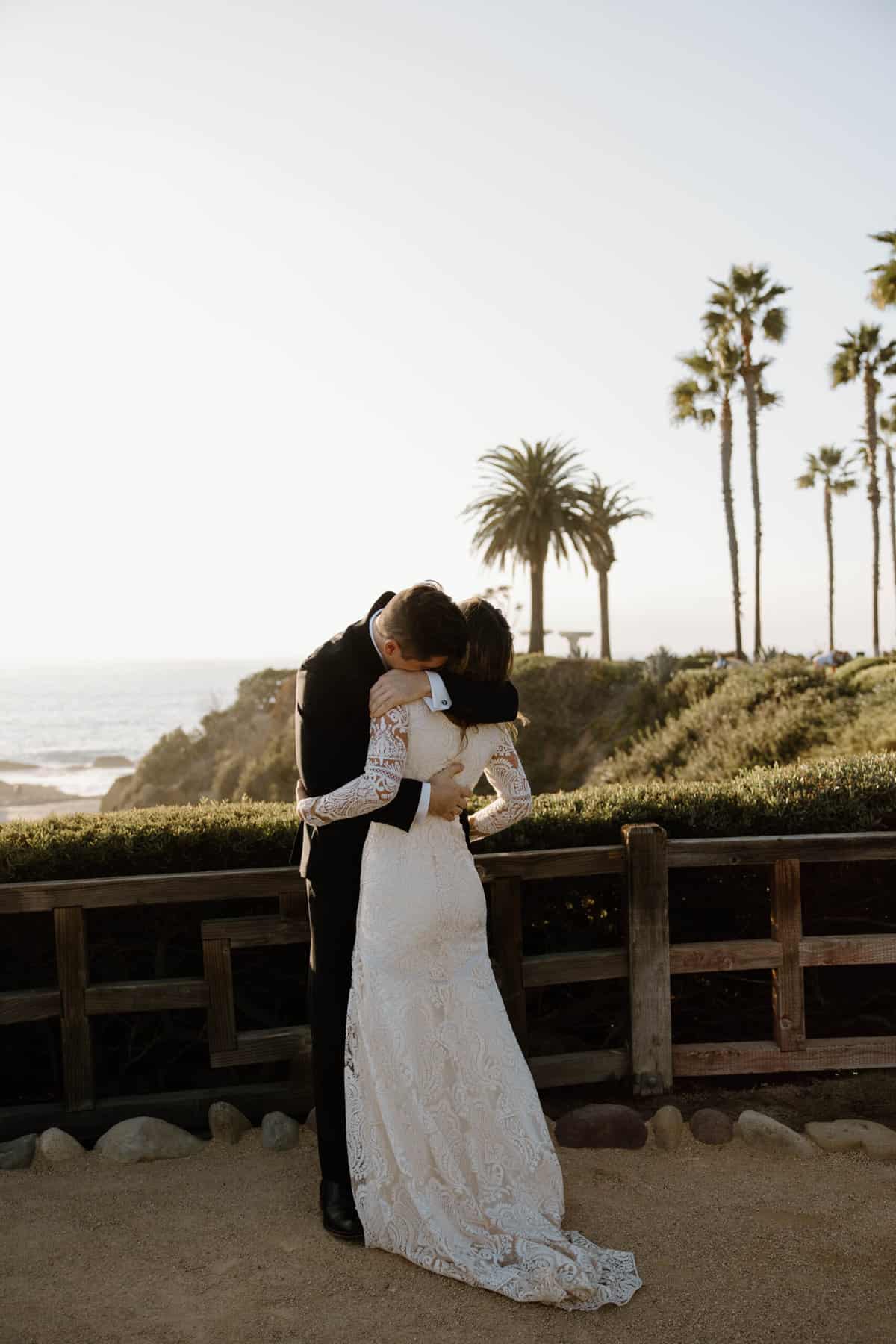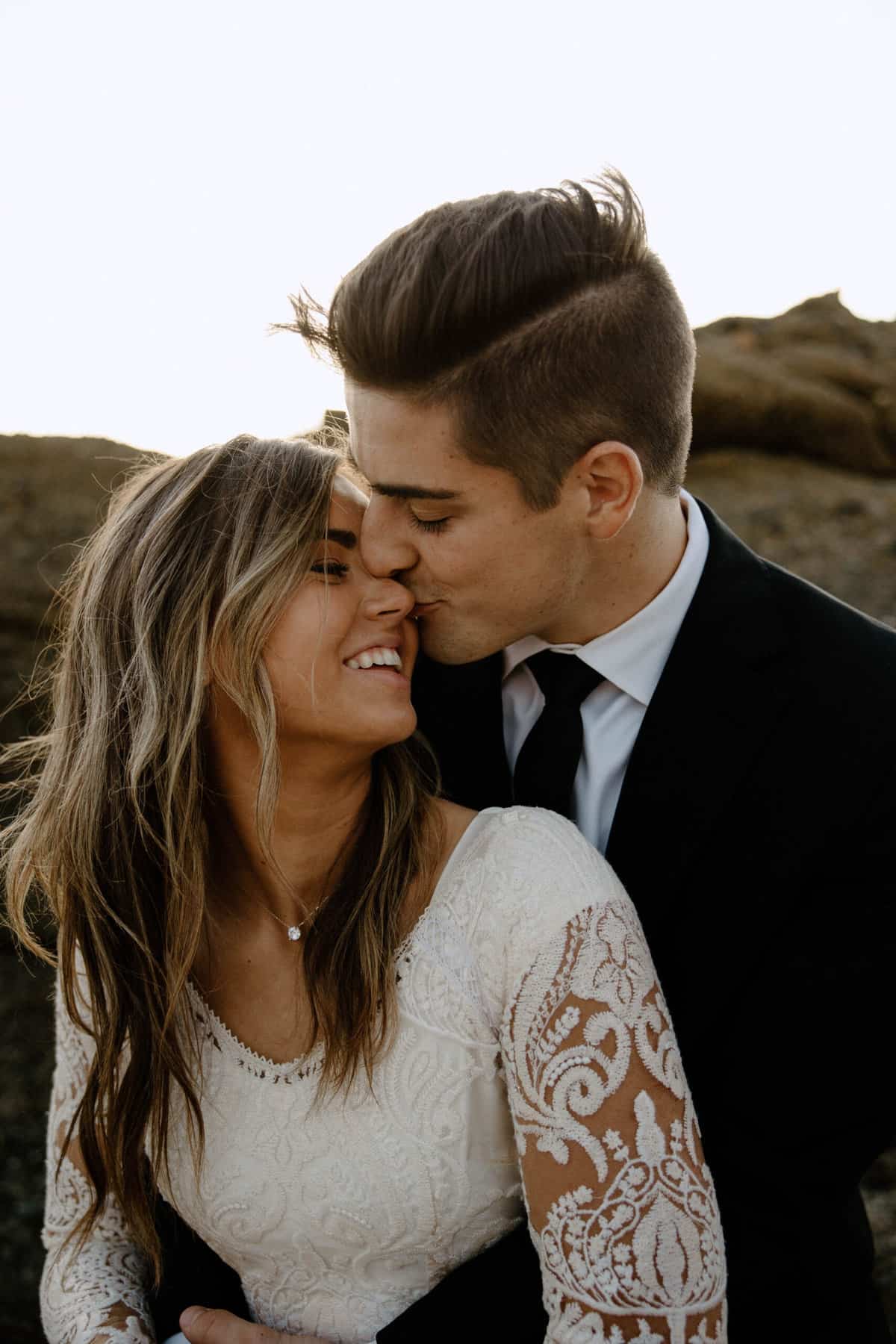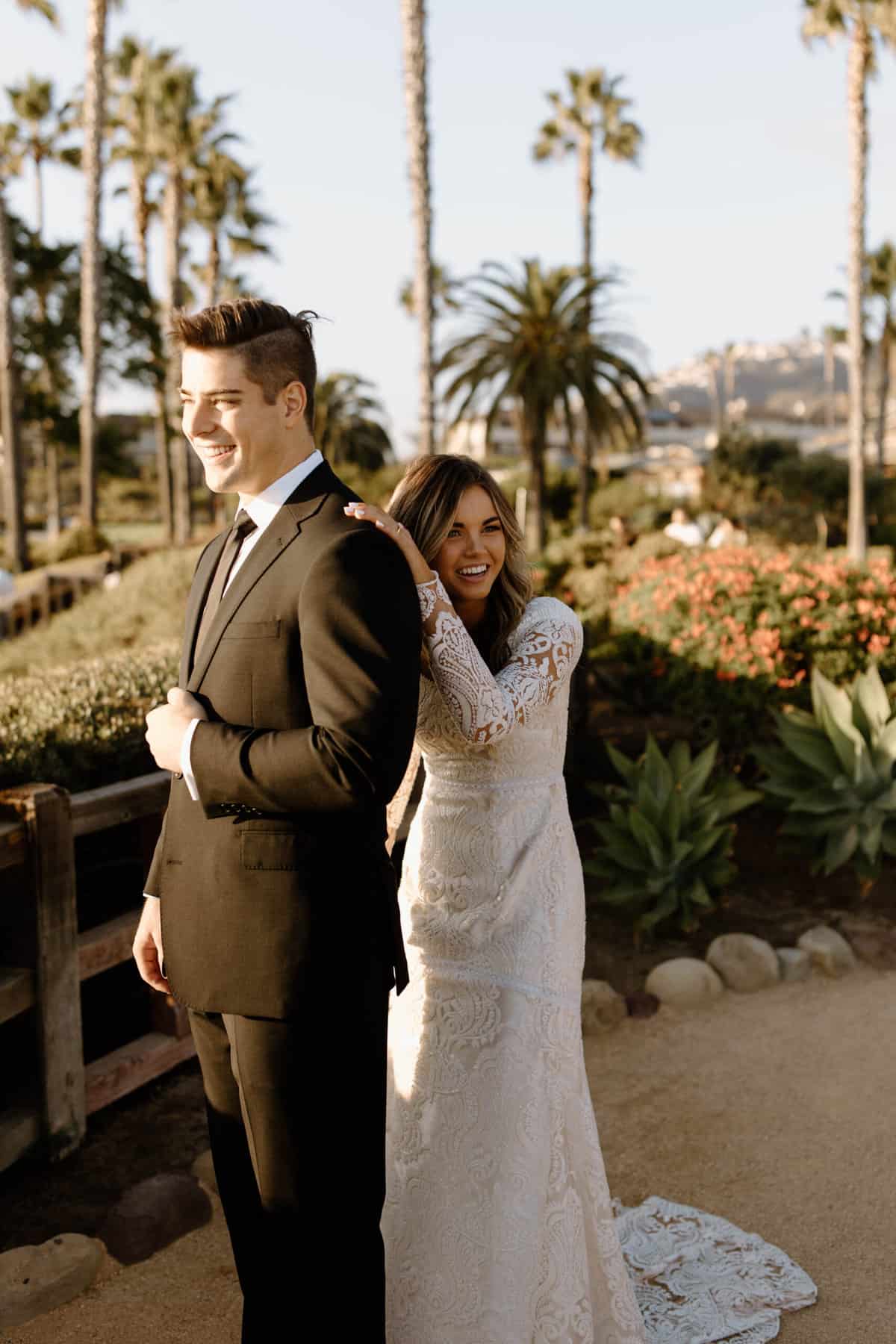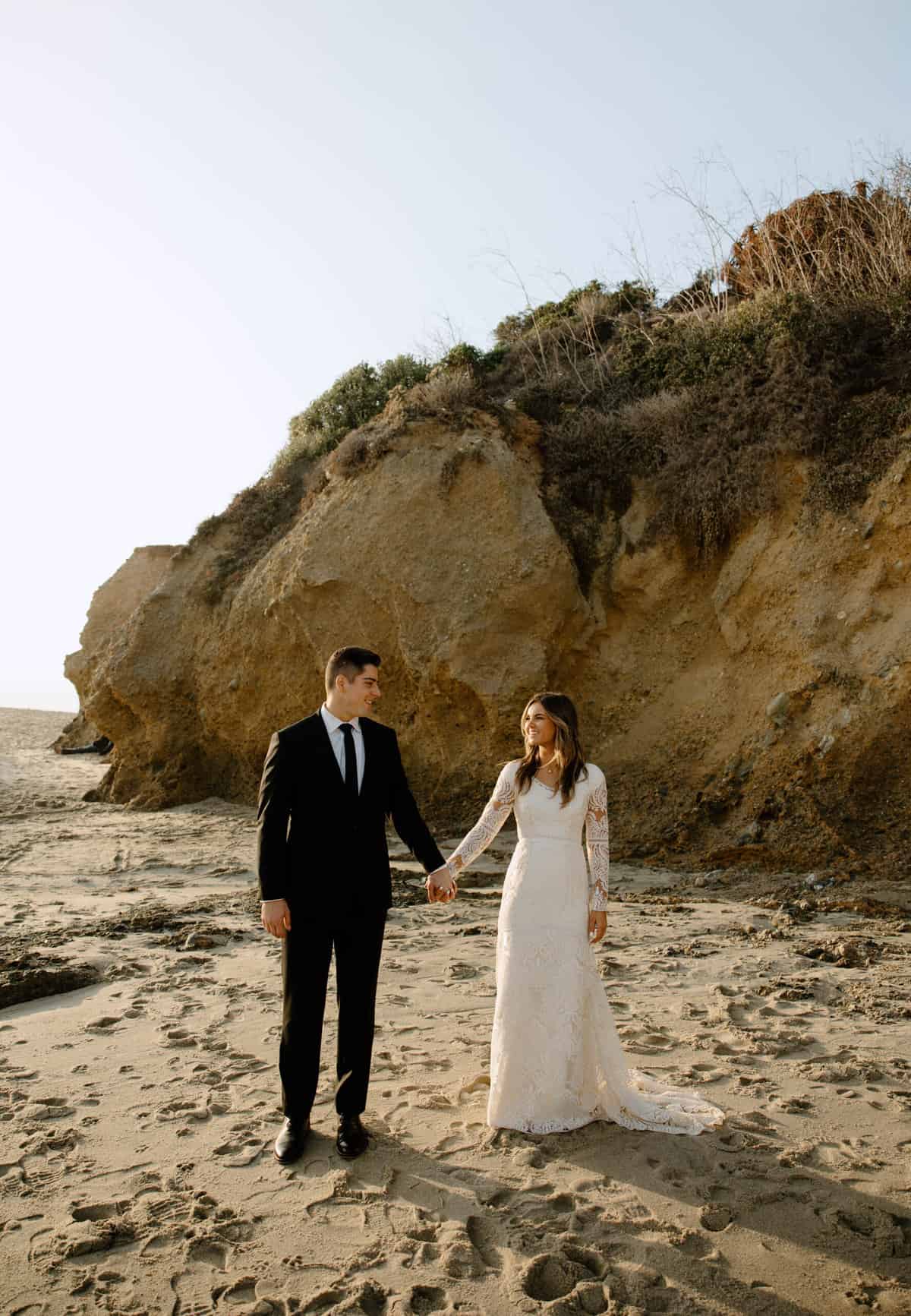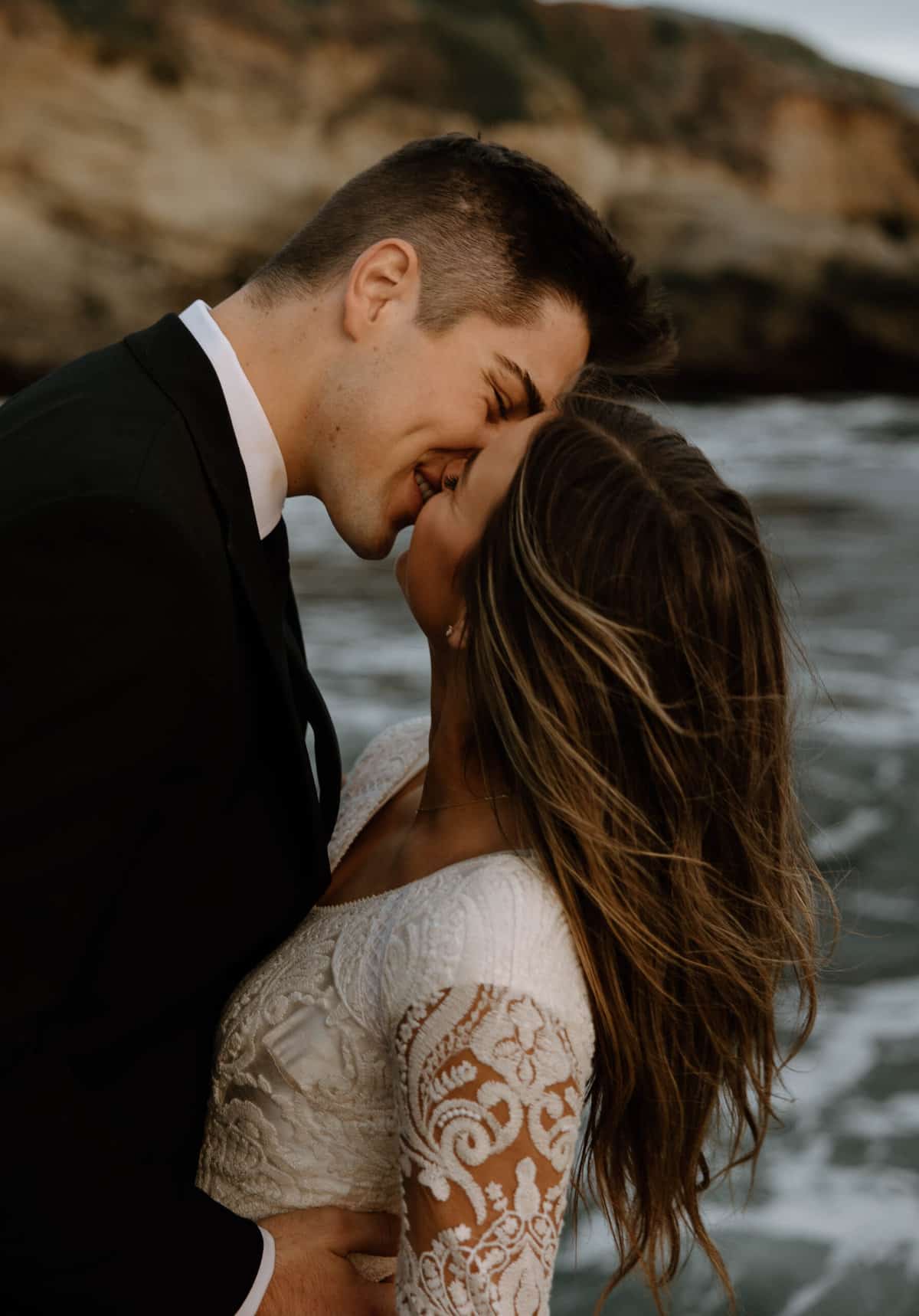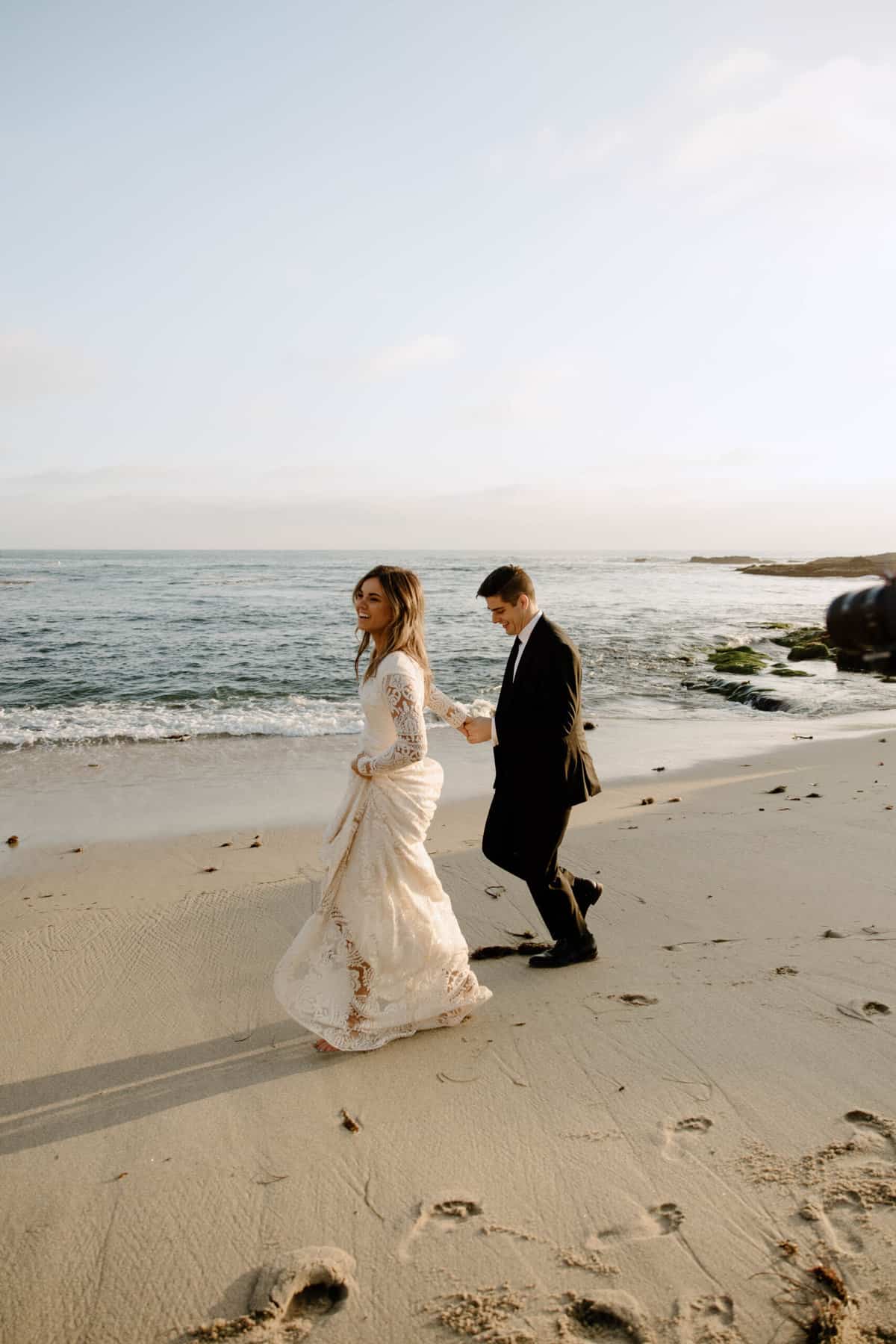 We had an amazing videographer to capture the first look, the wedding, and the reception — Curtis Cook from Skinny Phish Productions. He is so creative and talented! You can watch his 6:00 video down below…
WEDDING REHEARSAL DINNER:
After going through a wedding run-through, we had a wedding dinner with family and the wedding party. My husband comes from a family of 8 and so do I and we had every single one of them there. It meant so much to us for them to travel so far to be with Sierra and Conner on their big day.
A huge shout out to the Grant and Amy Peterson family for putting together the most perfect night. We wouldn't change a thing! The dinner was put on by Gilded Gatherings and the Florals were by Caroline Brenchley of Clementine Designs.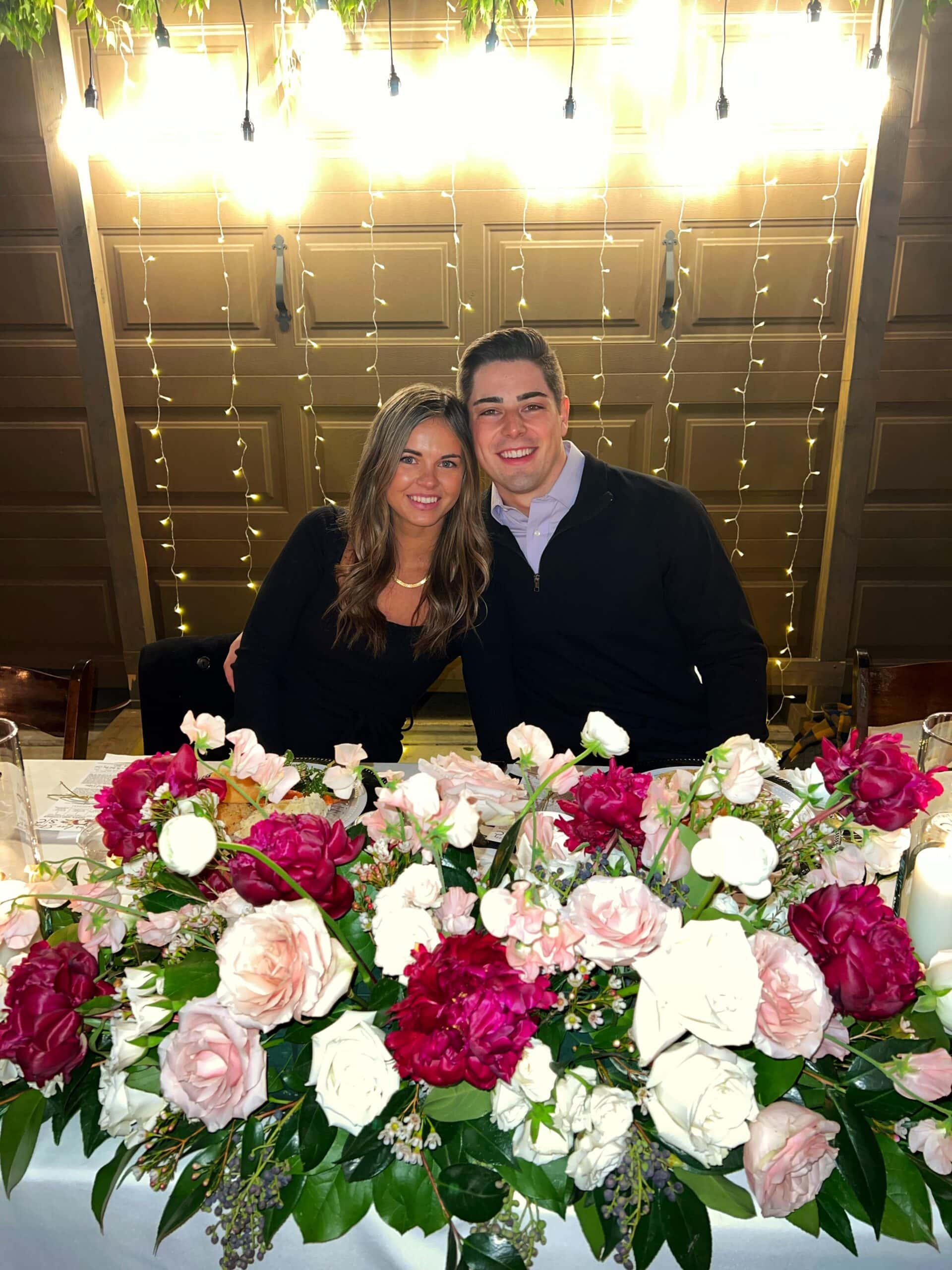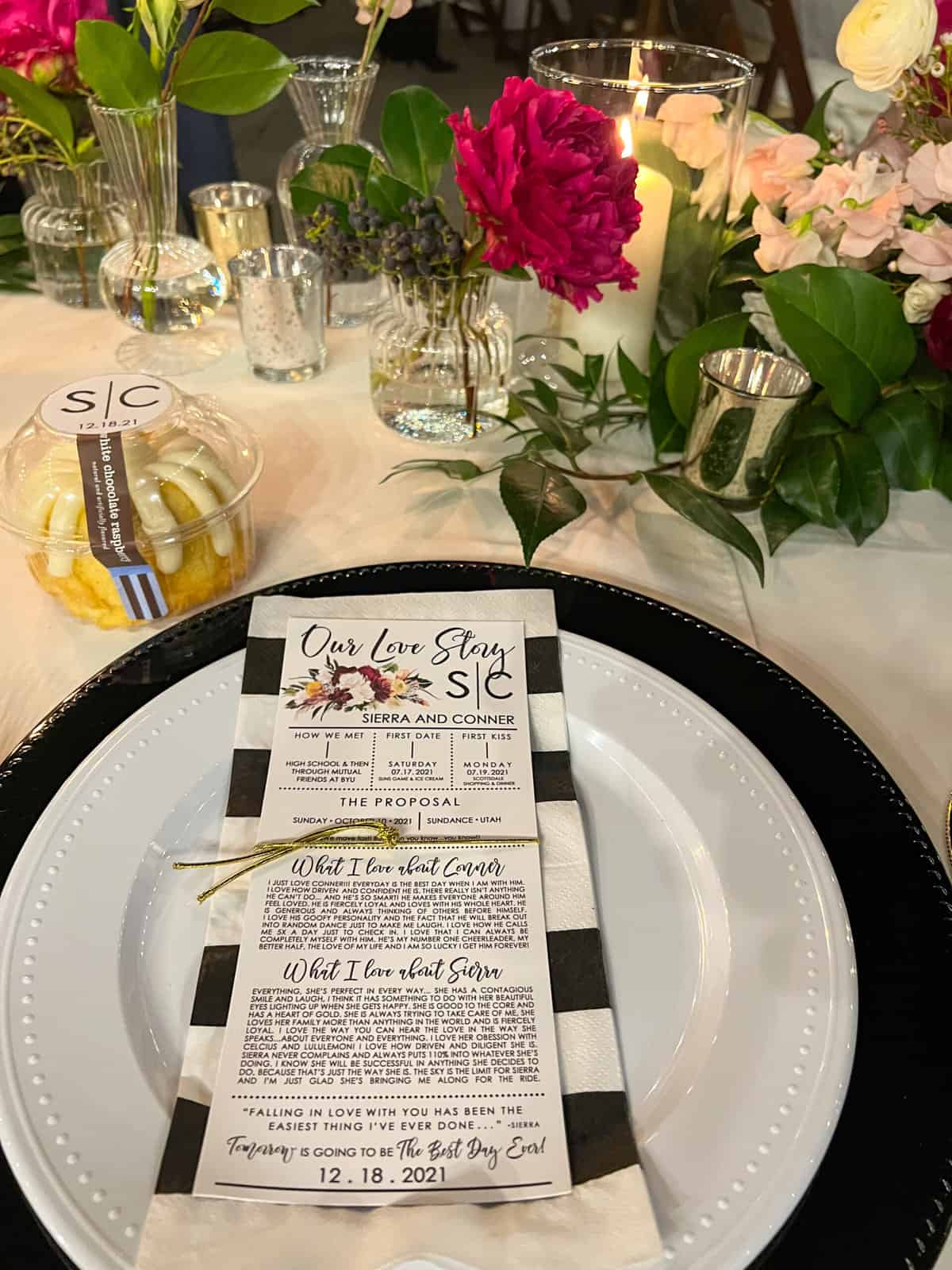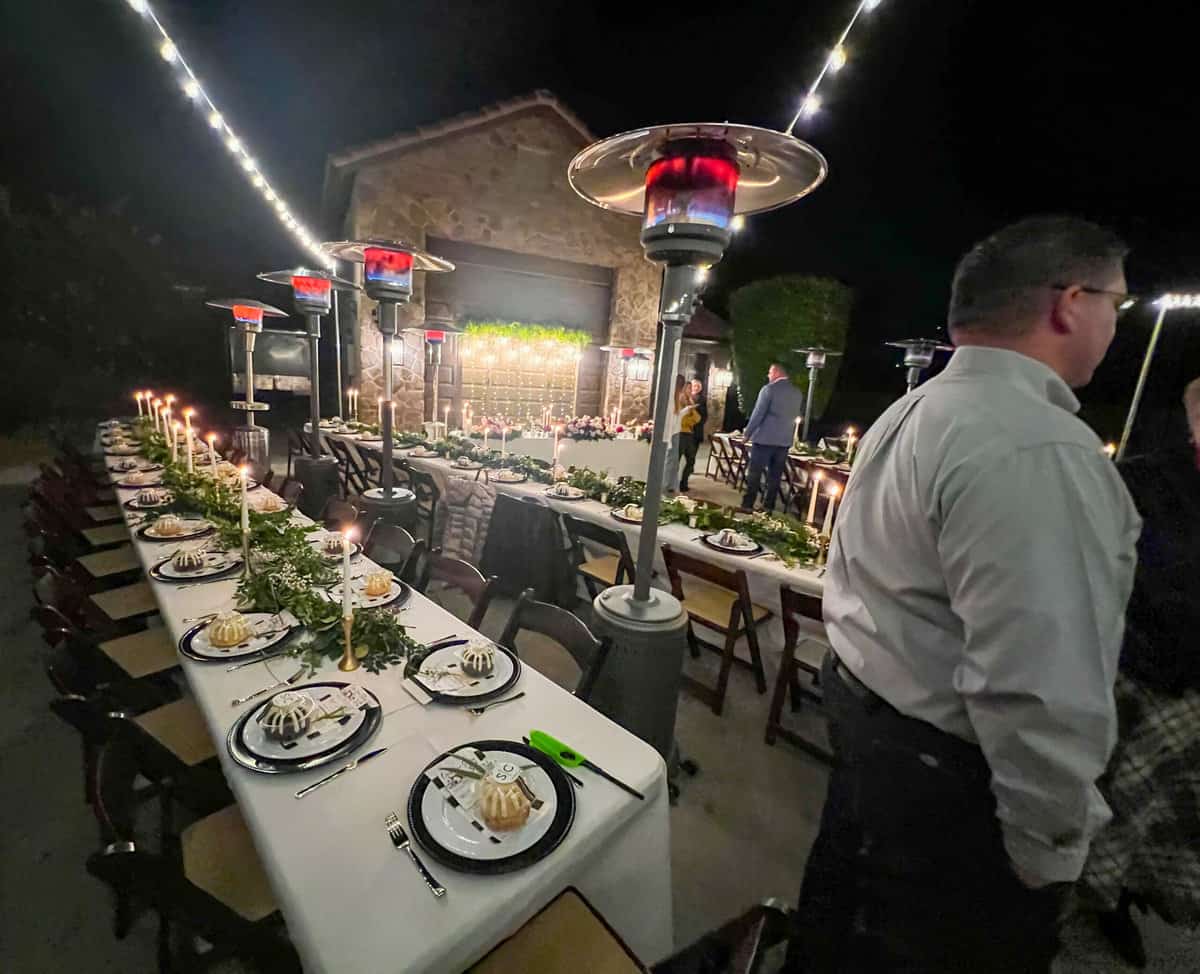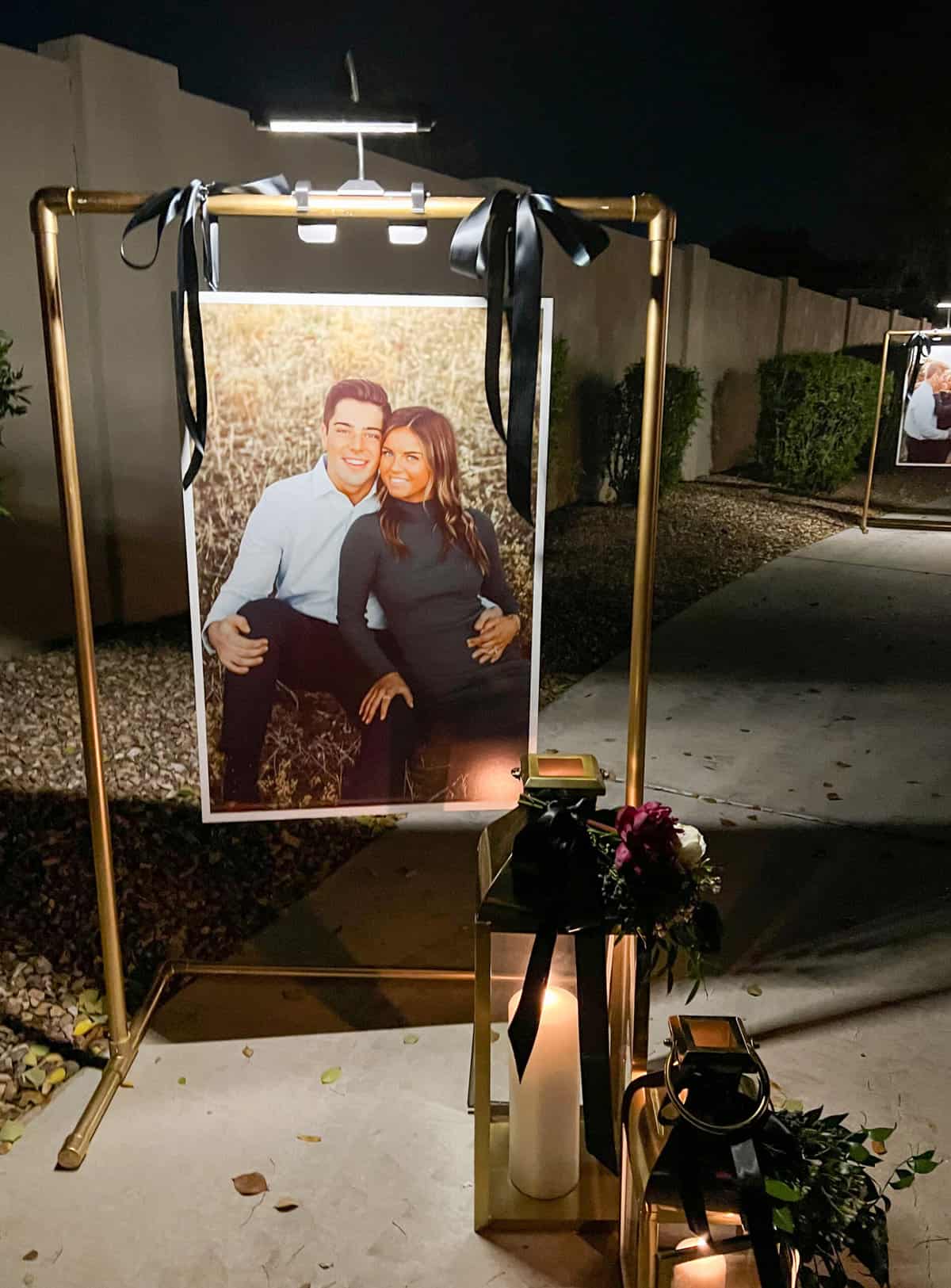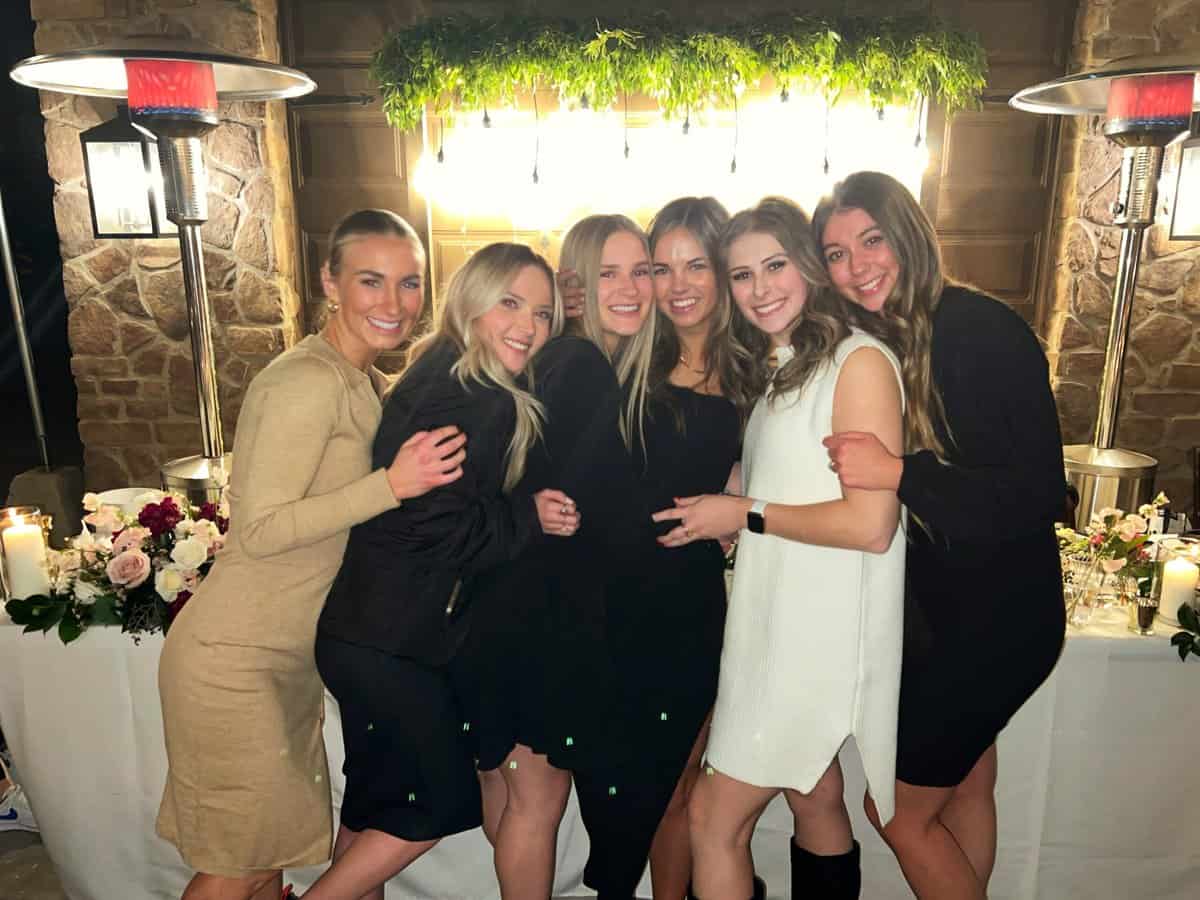 MORE WEDDING DAY and RECEPTION PHOTOS: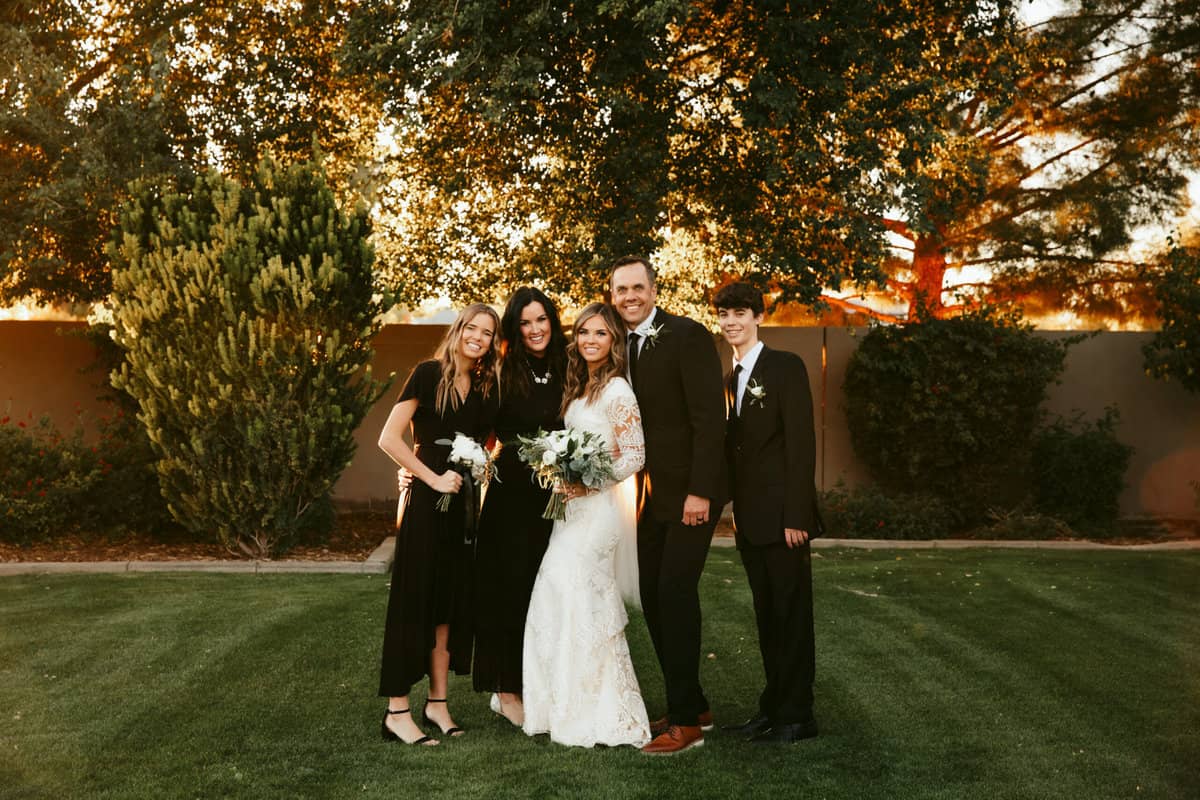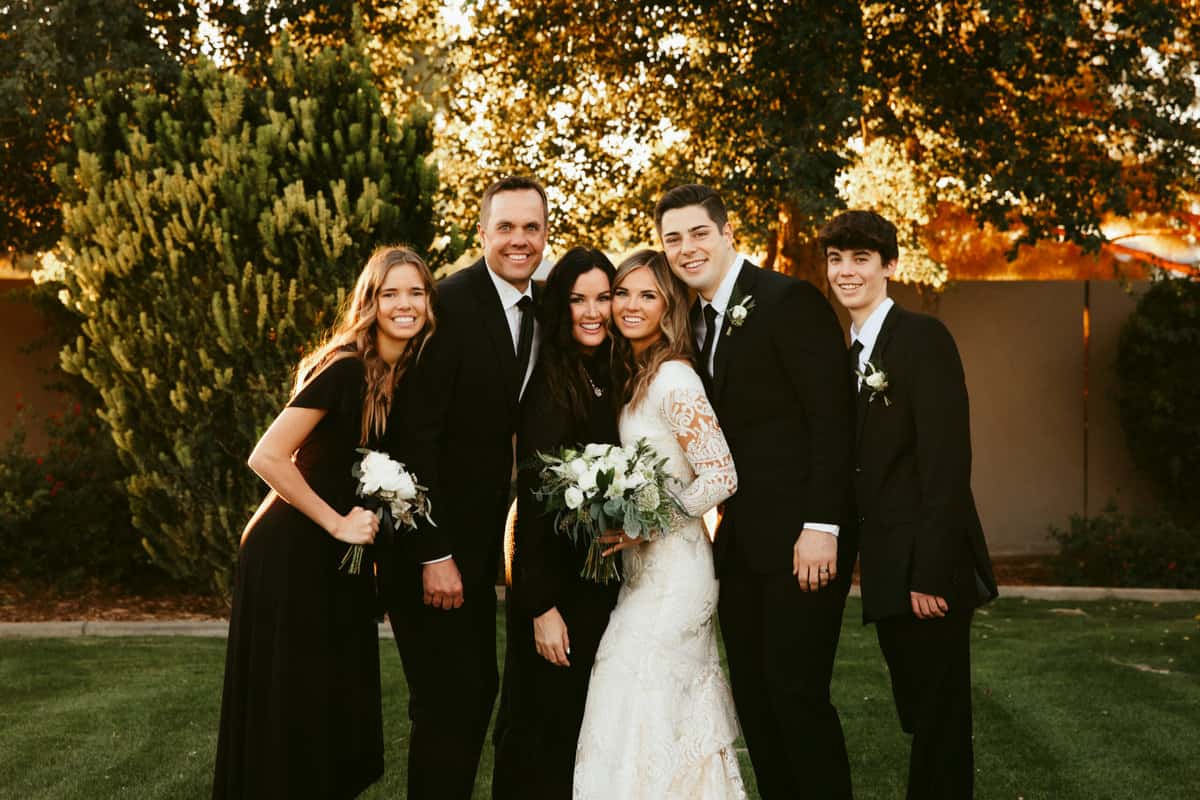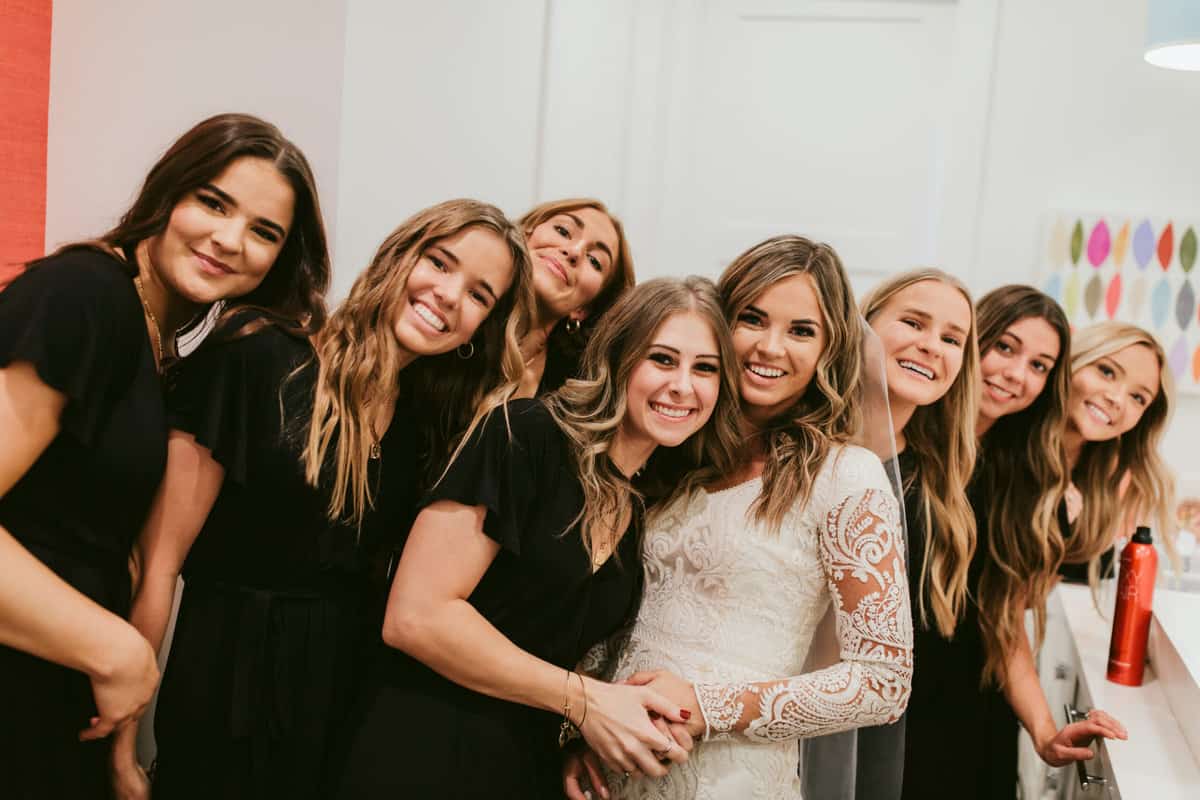 Wedding Beach Waves Curls by Taylor Romney.
The Driggs Family.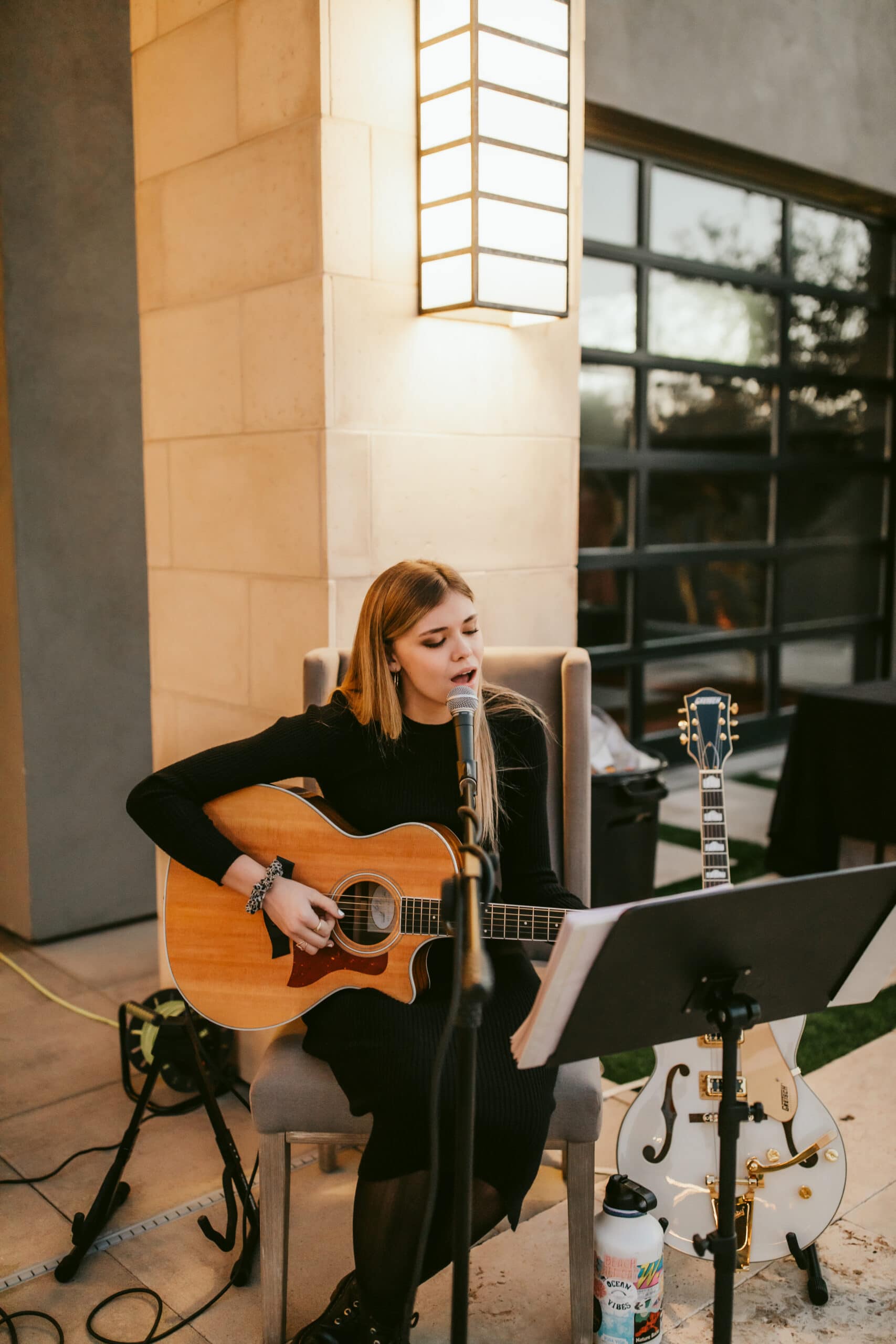 Beautiful live music by the ultra-talented, Rylee Armstrong. She's amazing!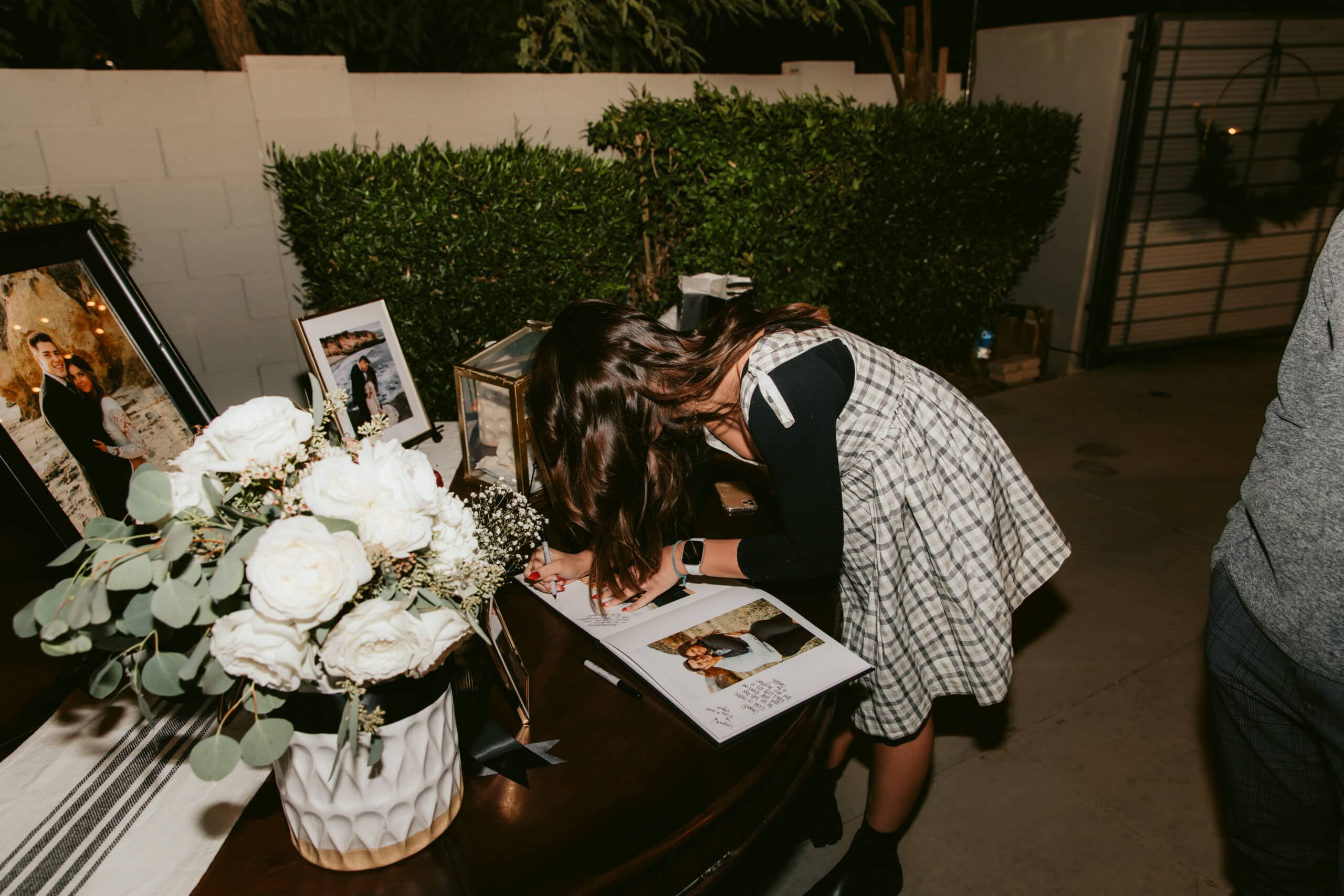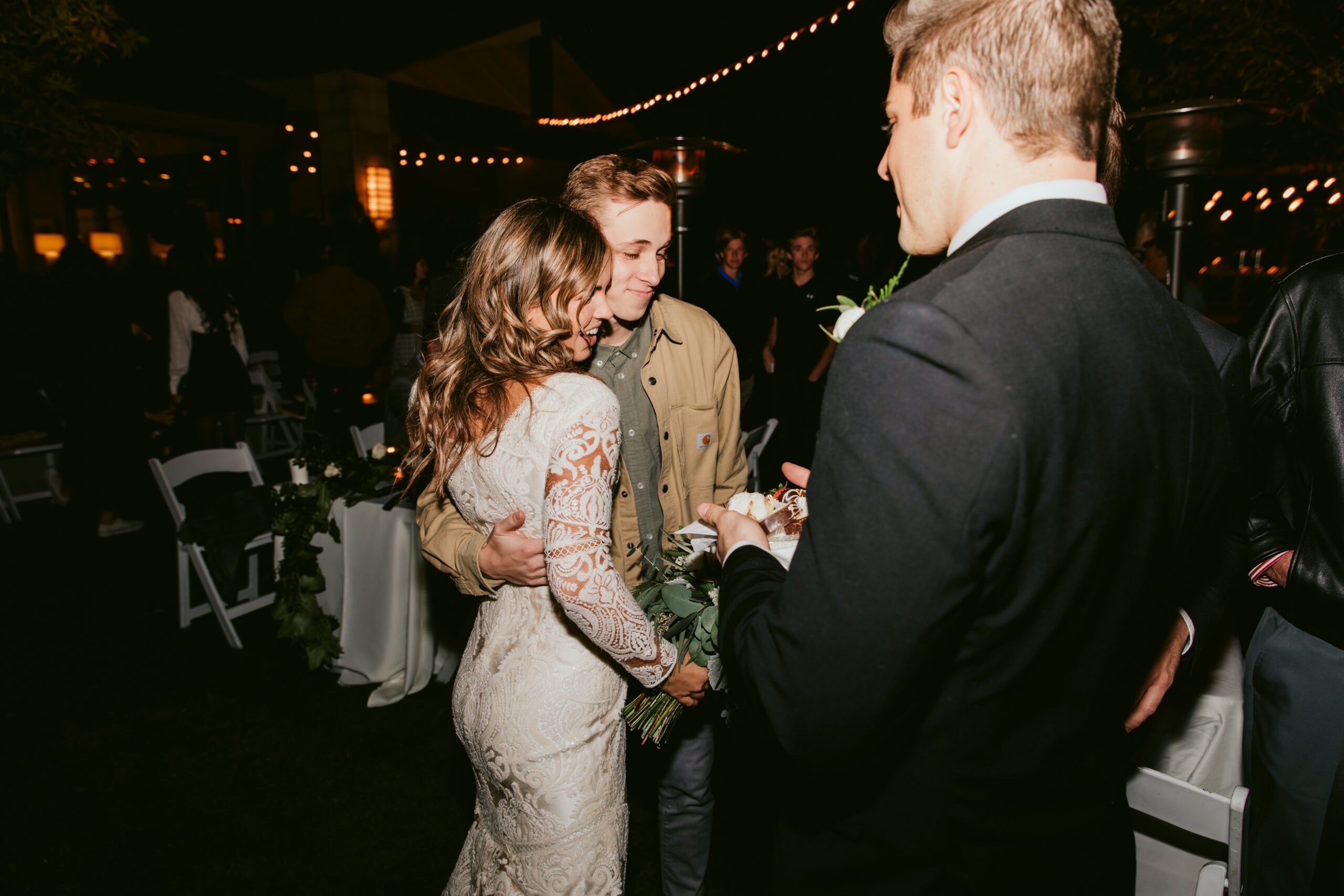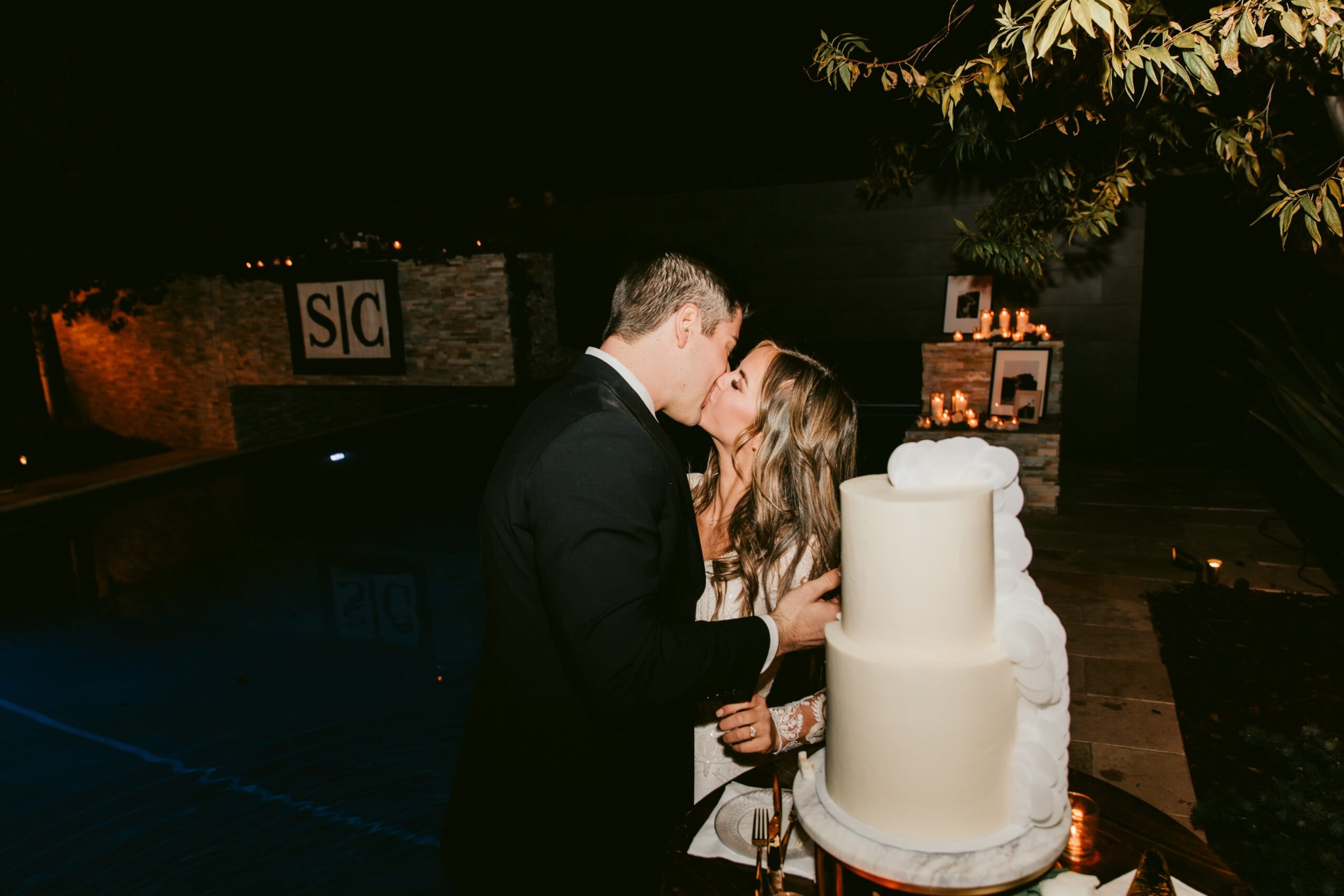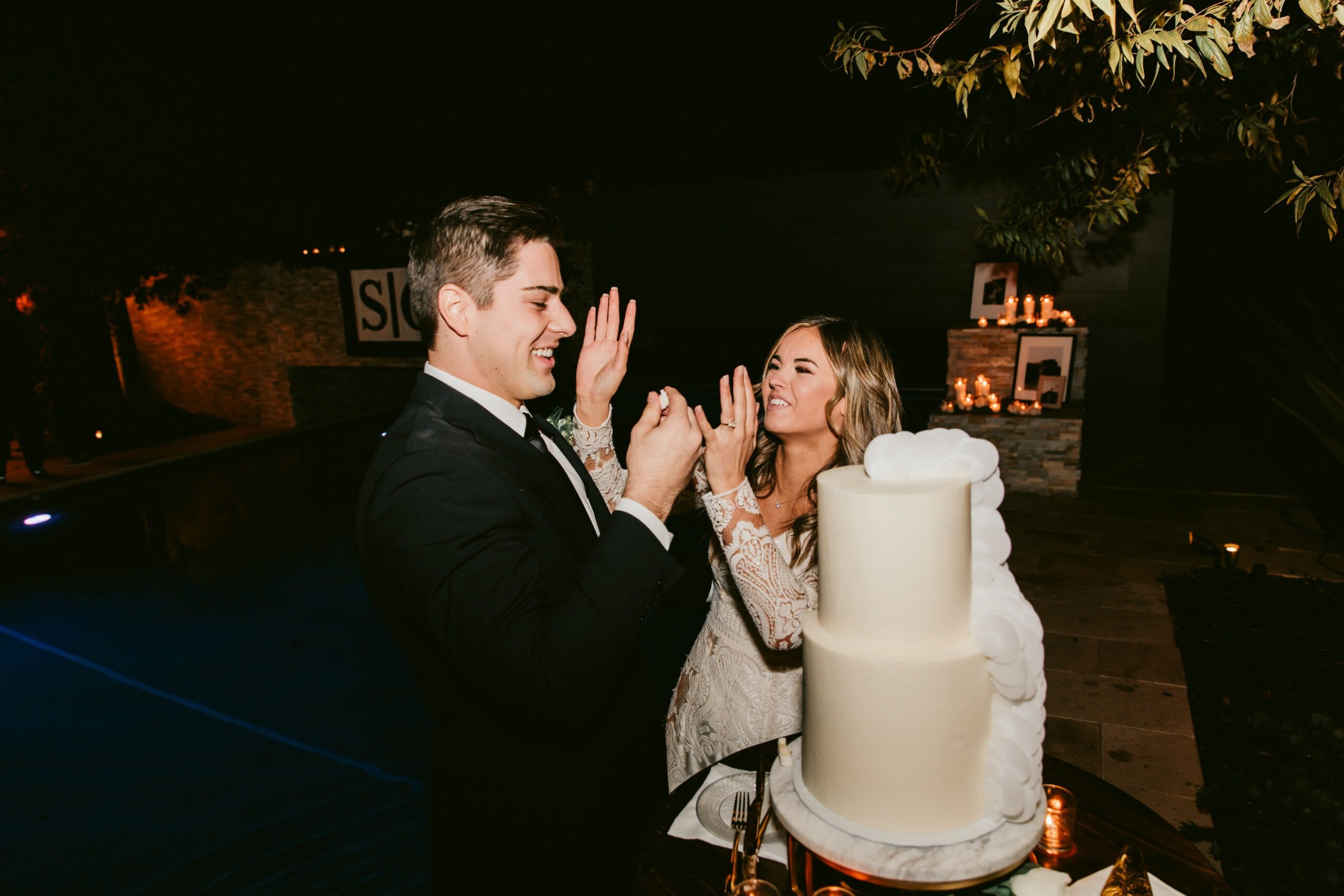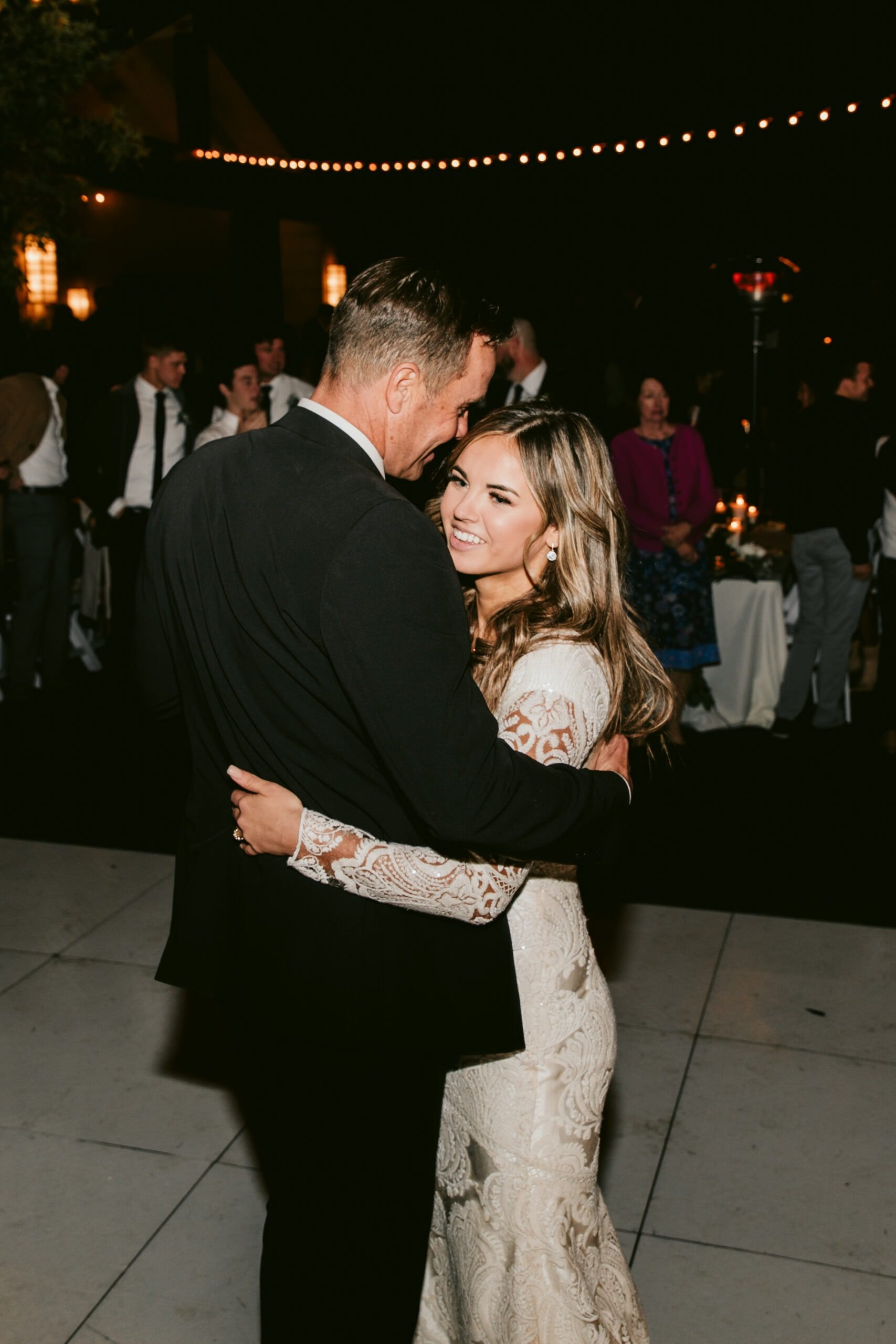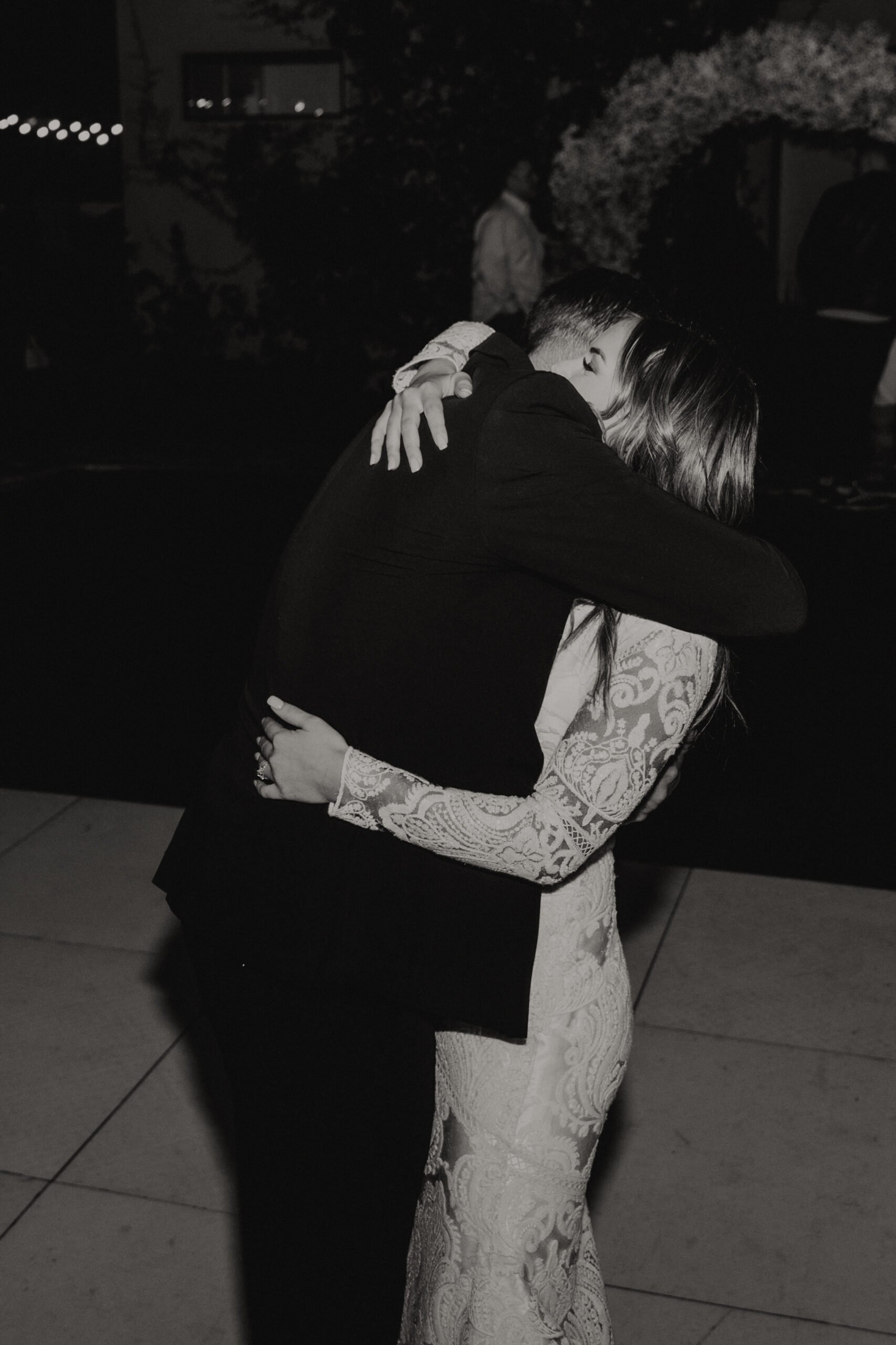 We didn't hire a full wedding planner but I did hire someone to help keep me organized. She was considered a "wedding coordinator" and she was incredible. Her name is Holly Blomquist. She made sure we were on time for all of the important events of the day including these dances.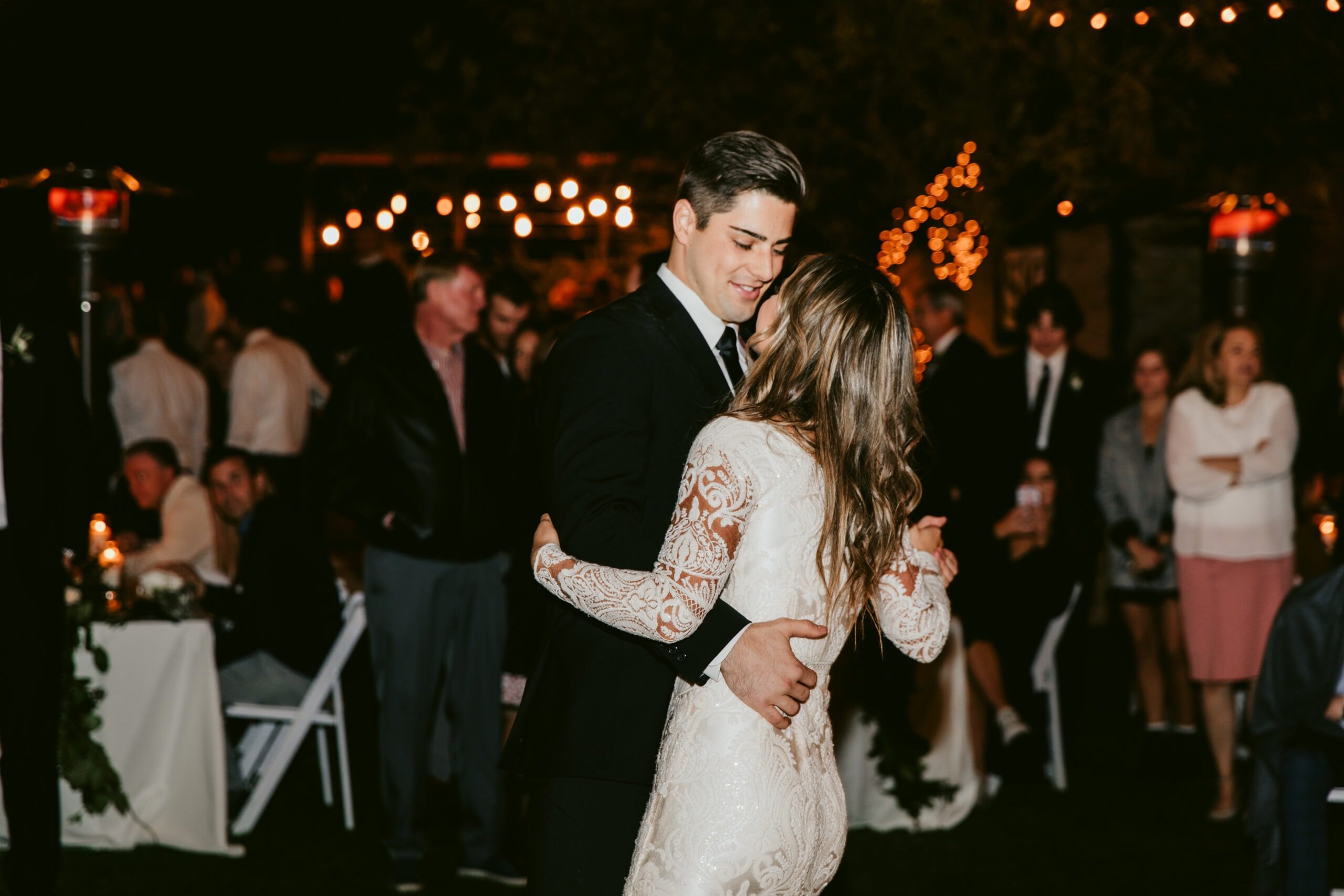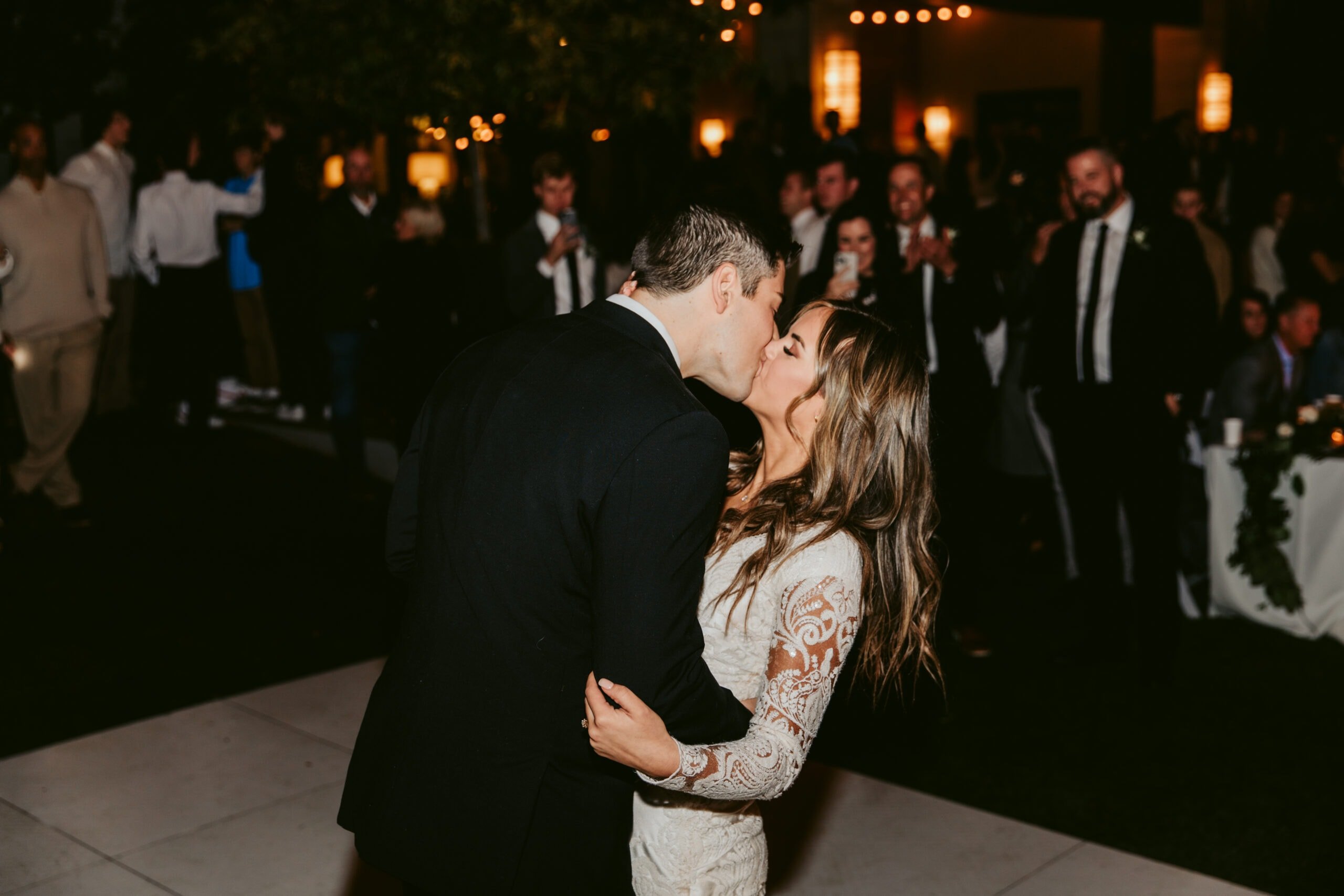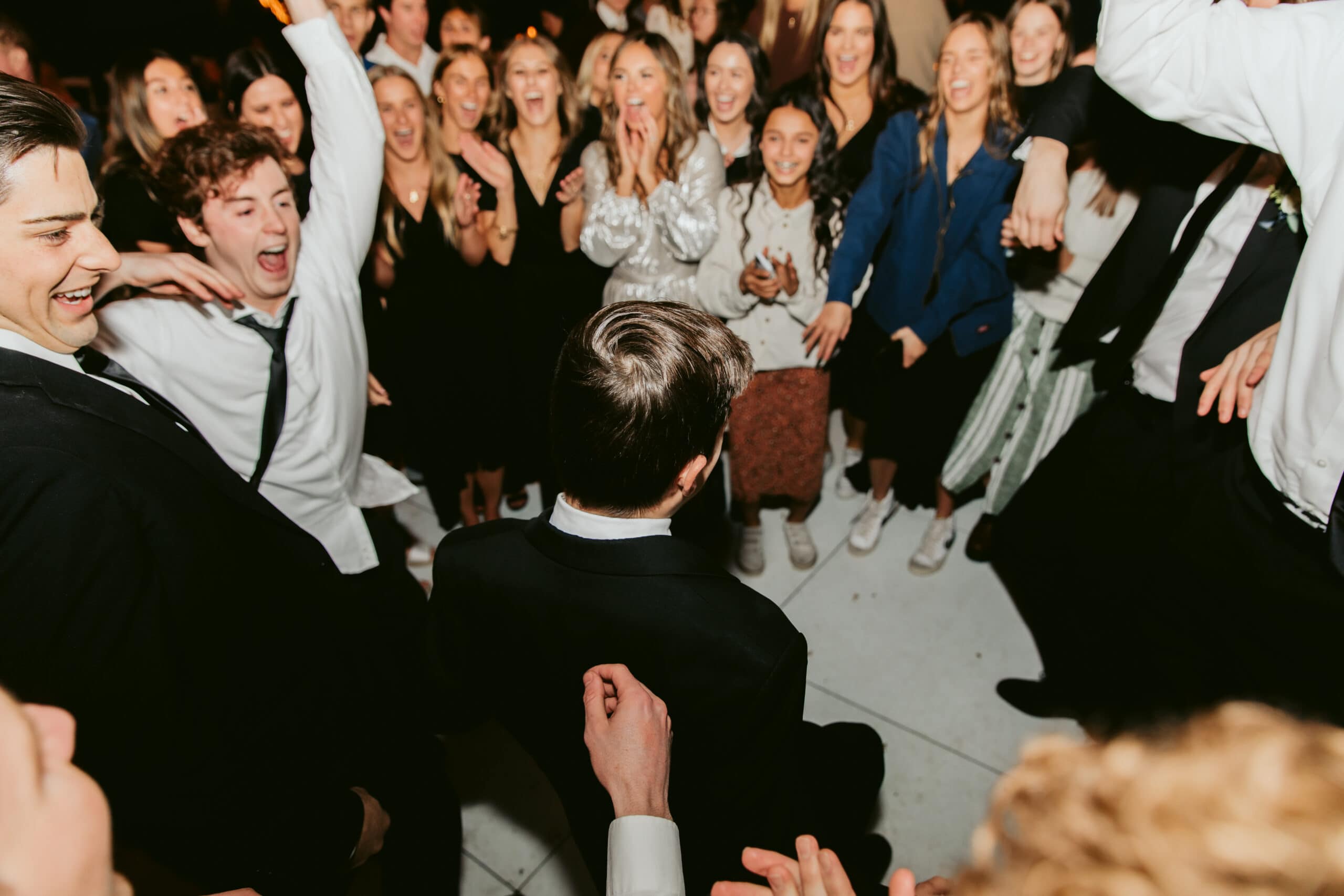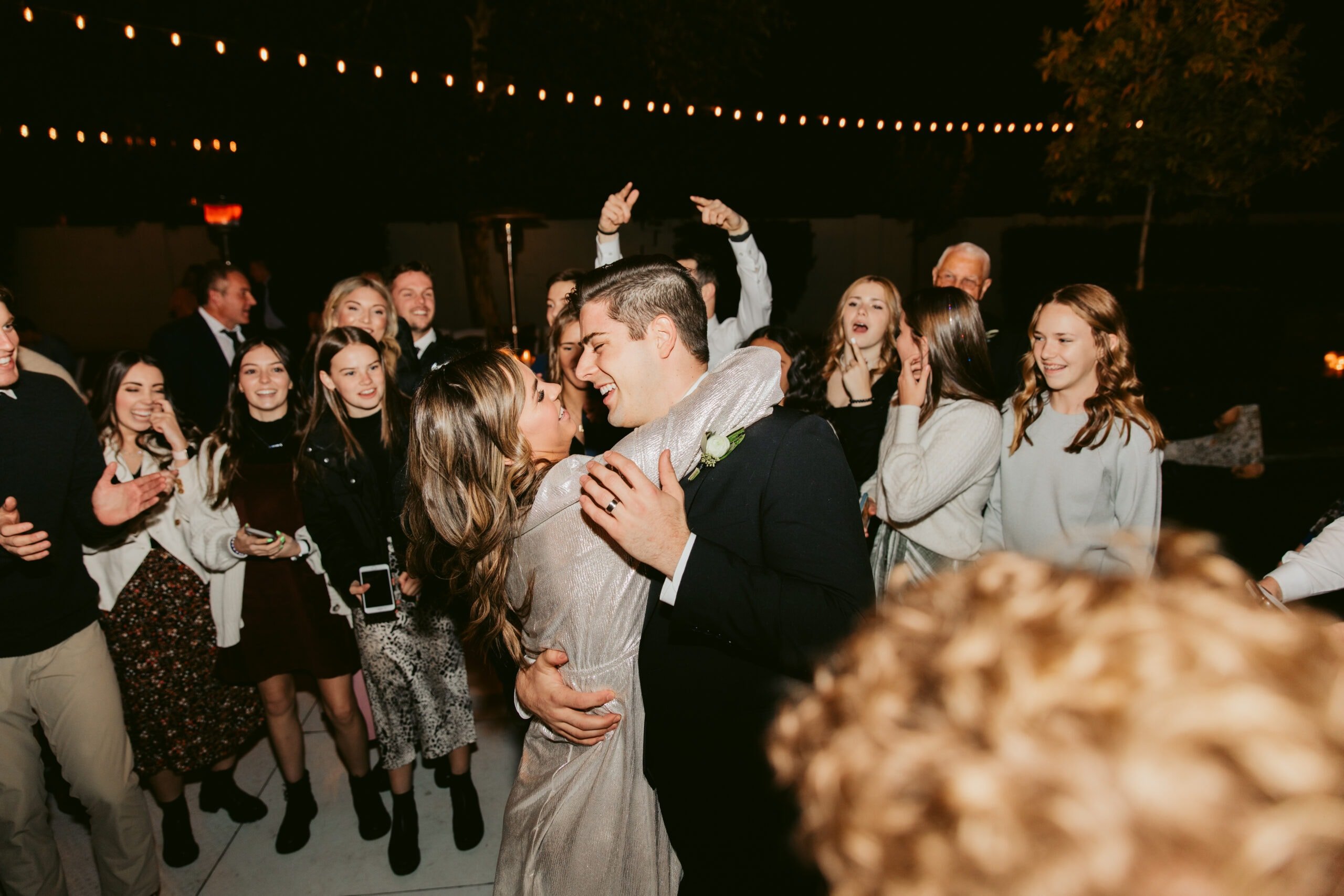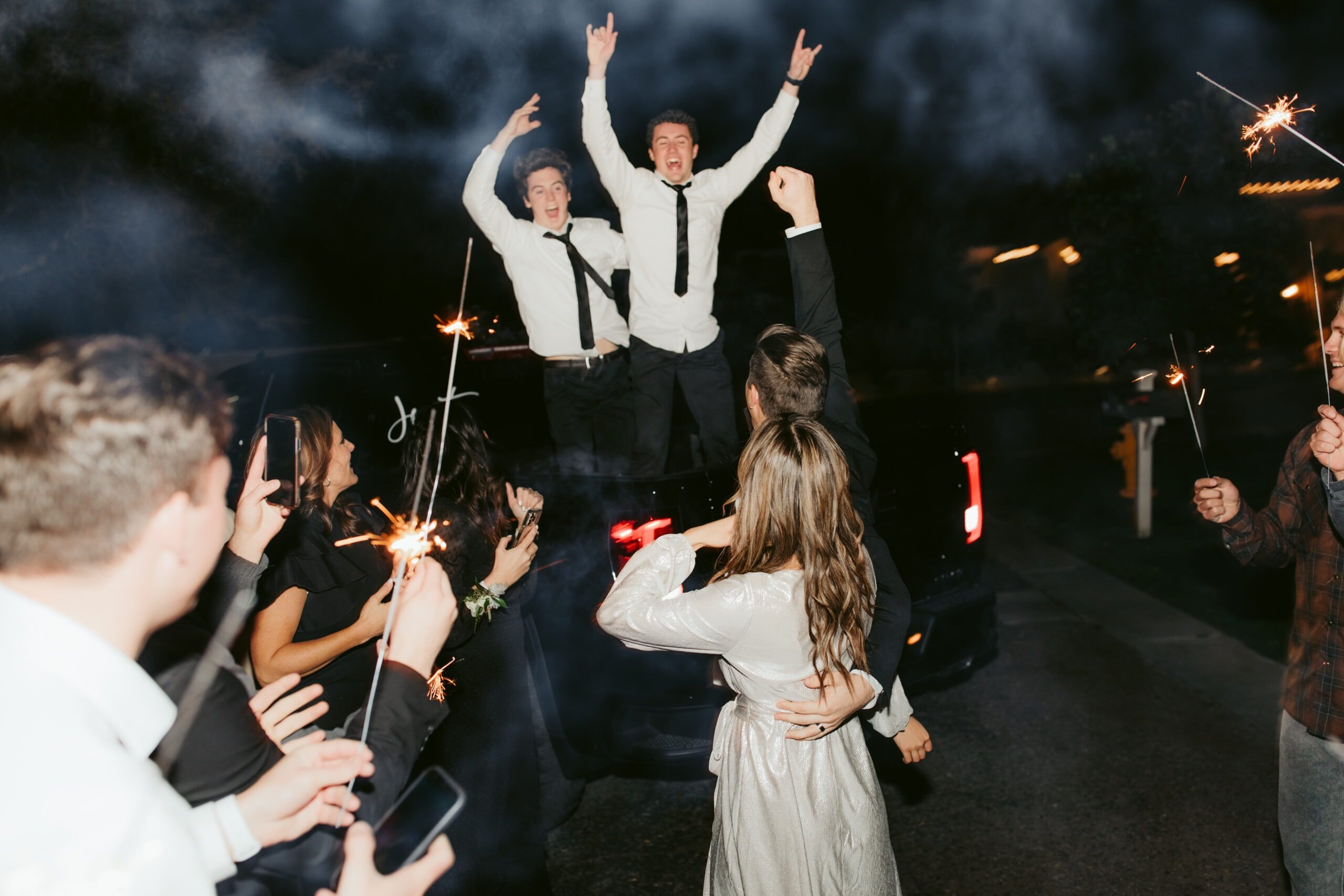 It couldn't have been a more beautiful wedding day! Thank you again to everyone who helped and supported. We love you!