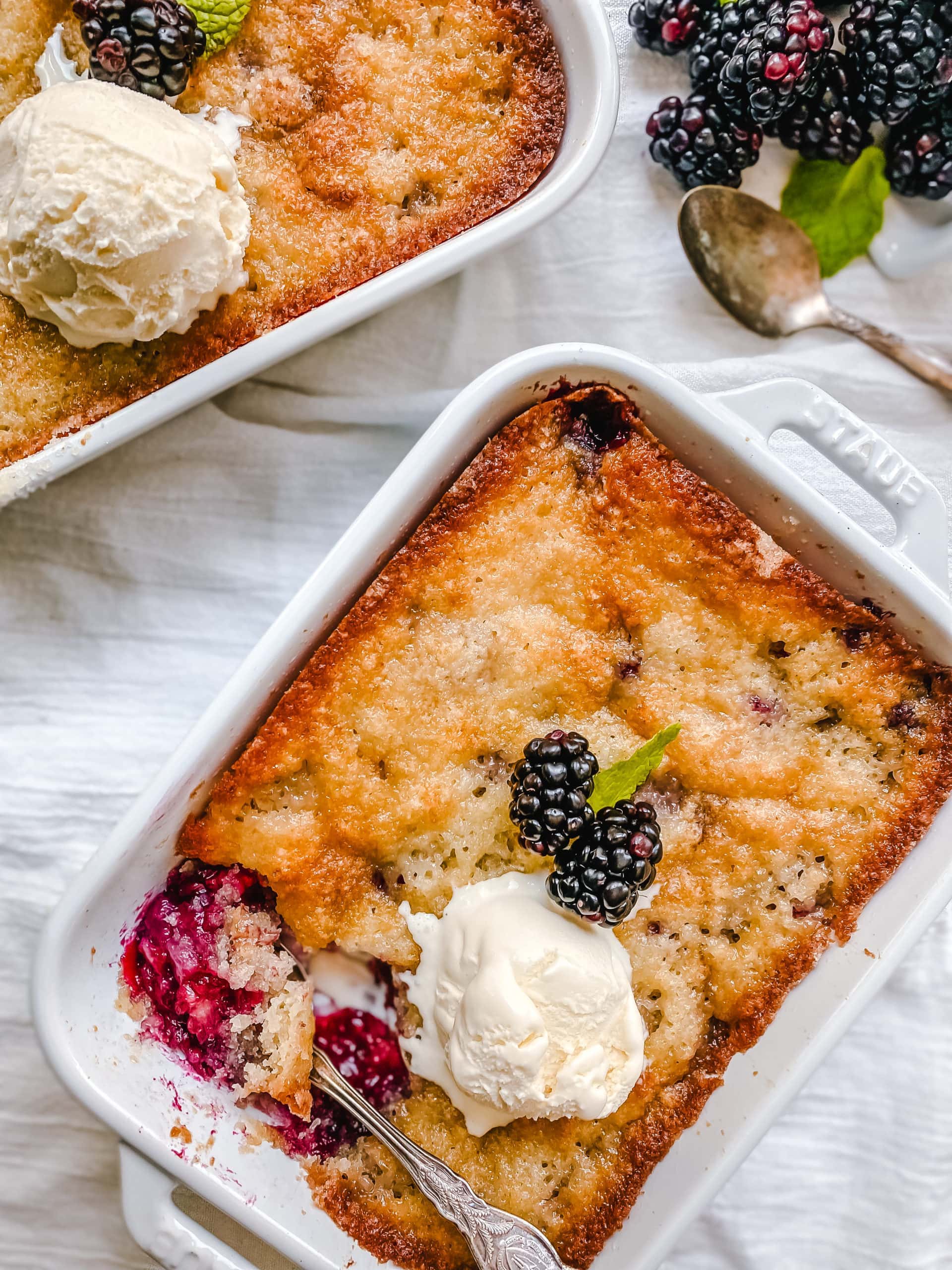 Blackberry Cobbler
A Texas favorite! This Blackberry Cobbler is made with a sweet, buttery crust with fresh sweetened blackberries and topped with vanilla bean ice cream. The perfect summer dessert recipe!
My husband just returned home from Oregon after running Hood to Coast Race -- a 199-mile relay race with a team of 12 racers. I am pretty sure he didn't sleep for 36 hours straight. He has run this race several times in years past and his buddies always joke that he is always wanting to stop on the side of the road and pick the berries! It is literally one of his favorite foods on the planet.
Blackberries are perfectly ripe and in season in the summer months so it is a perfect time to whip up a homemade blackberry cobbler. I love the combination of tart blackberries tossed with sweet cane sugar and topped with a buttery, crisp, cake-like crust. Once you top it with a scoop of vanilla bean ice cream, it just screams summer!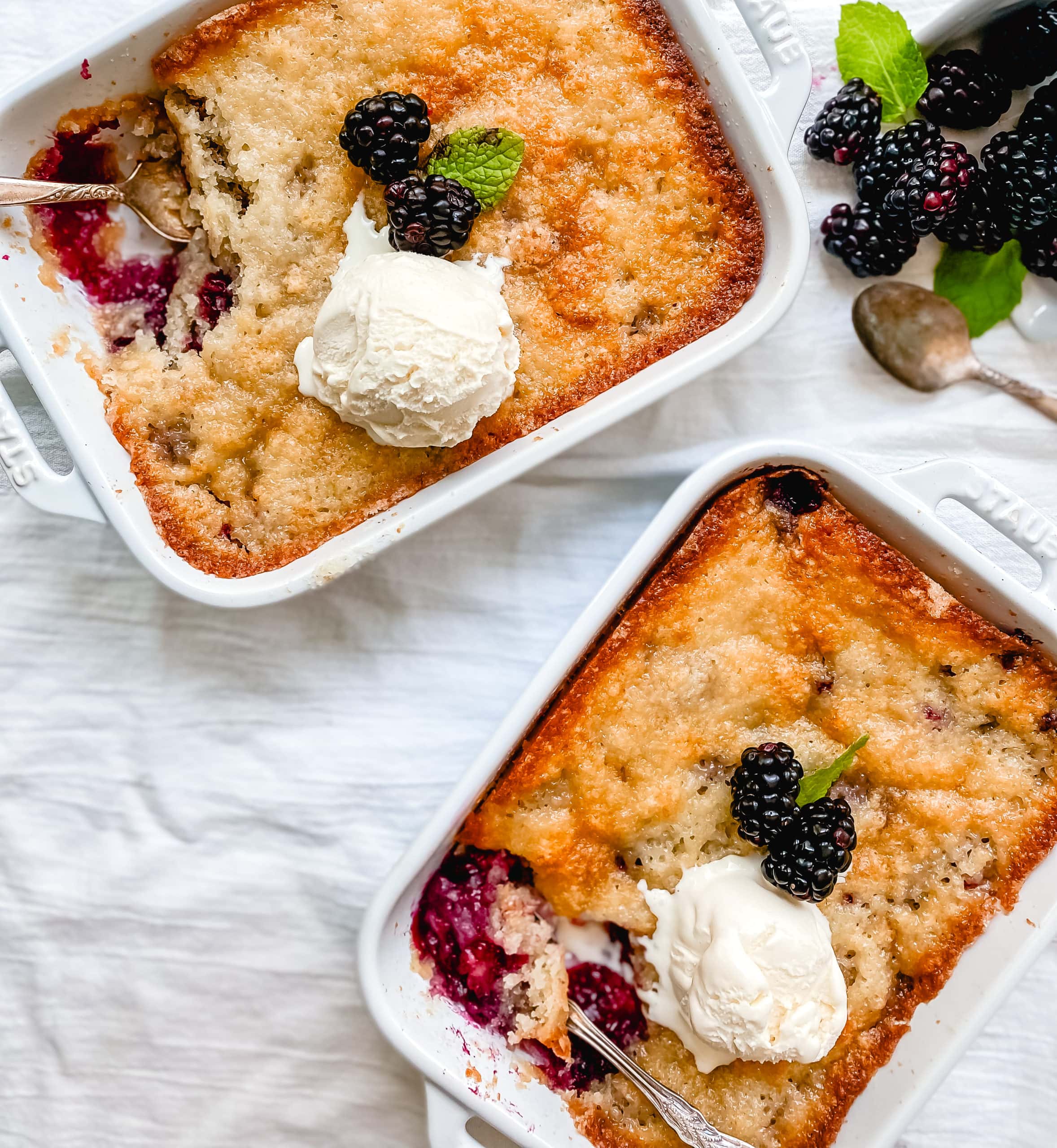 One of the most popular recipes on my website is my Texas-Style Blueberry Cobbler. It is an ode to our years spent living in Texas and eating a ridiculous amount of cobbler. This cobbler is unique because it isn't your typical biscuit-topped cobbler. The topping is made with a good amount of sweet cream butter, sugar, flour, and buttermilk, or whole milk. It is more like a cake rather than a biscuit and it tastes absolutely delicious!
It all starts off with sweet cream butter. Butter is slowly melted in a baking dish in the oven. The simple cobbler topping is made with butter, sugar, milk, flour, and baking powder. You can't get much easier than this!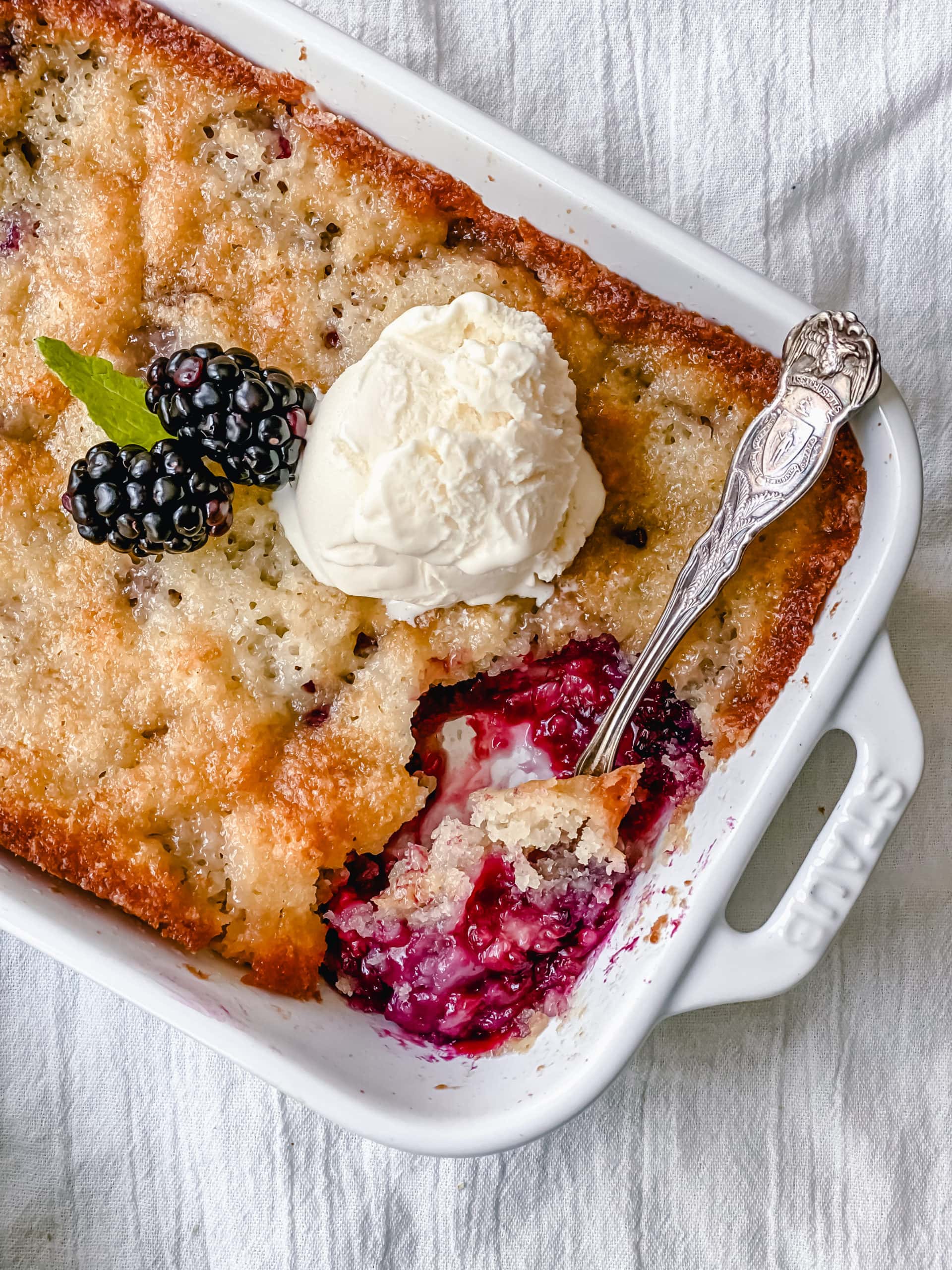 Blackberries, sugar, and fresh lemon zest are stirred together in a bowl. Sugar brings out the natural sugars in the blackberries which creates natural juices. The cobbler topping is dolloped over the melted butter and then topped with the sugared blackberries. As the cobbler bakes, the batter rises above the blackberries and makes a sweet and buttery topped crust.
This Texas-Style Blackberry Cobbler can be served warm with a big scoop of vanilla bean ice cream. It is the perfect quintessential summer dessert.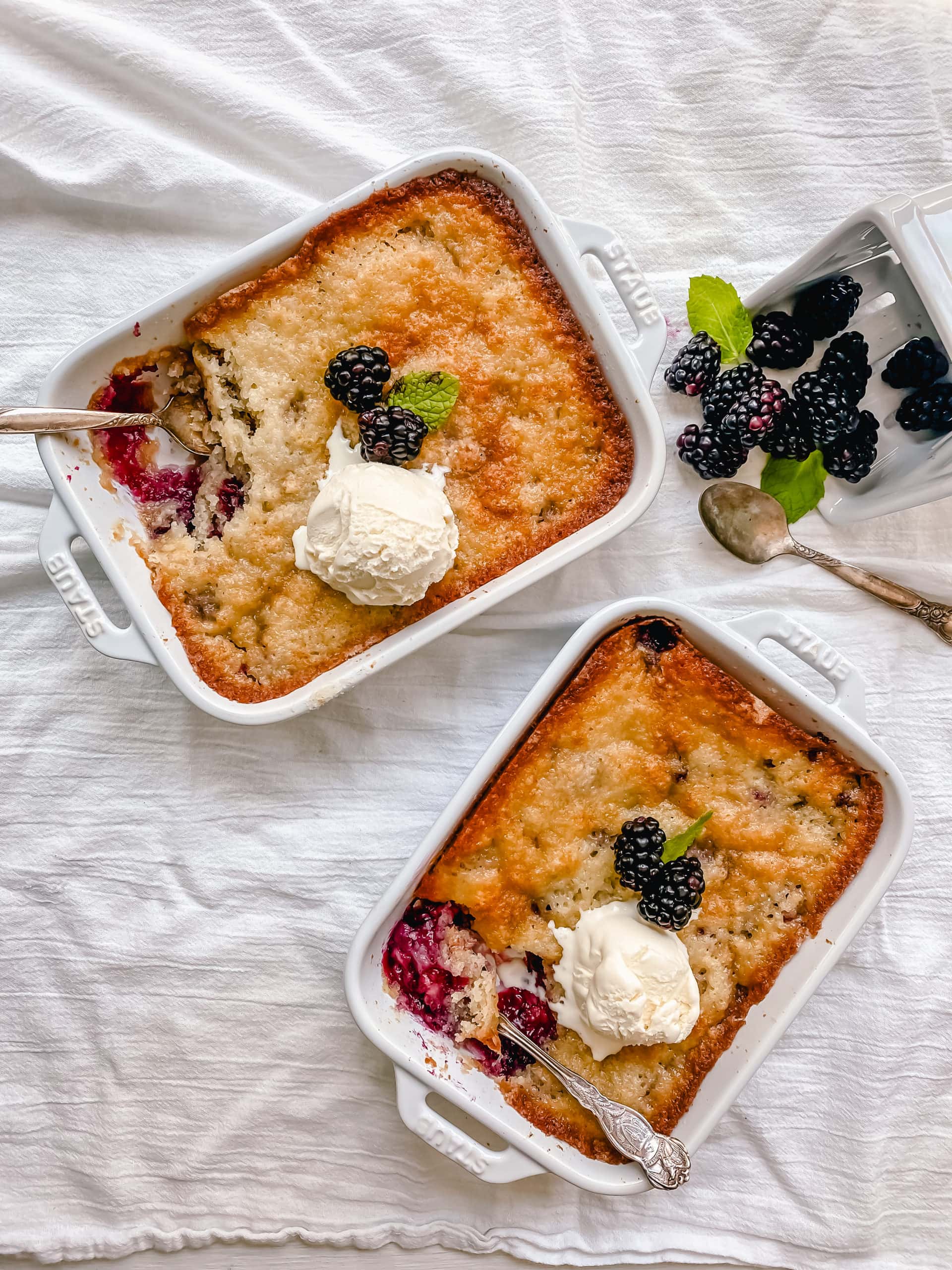 If you love cobbler, check out these popular summer fruit cobbler dessert recipes:
Texas-Style PEACH COBBLER
PEACH COBBLER with Sweet Biscuit Topping
I love to hear from you! If you make this recipe, please be sure to leave a comment and give this recipe a rating. Sign up for my newsletter below so you never miss a recipe. Thank you for following along! I truly do have the greatest readers. FOLLOW ME ON: INSTAGRAM — FACEBOOK— PINTEREST