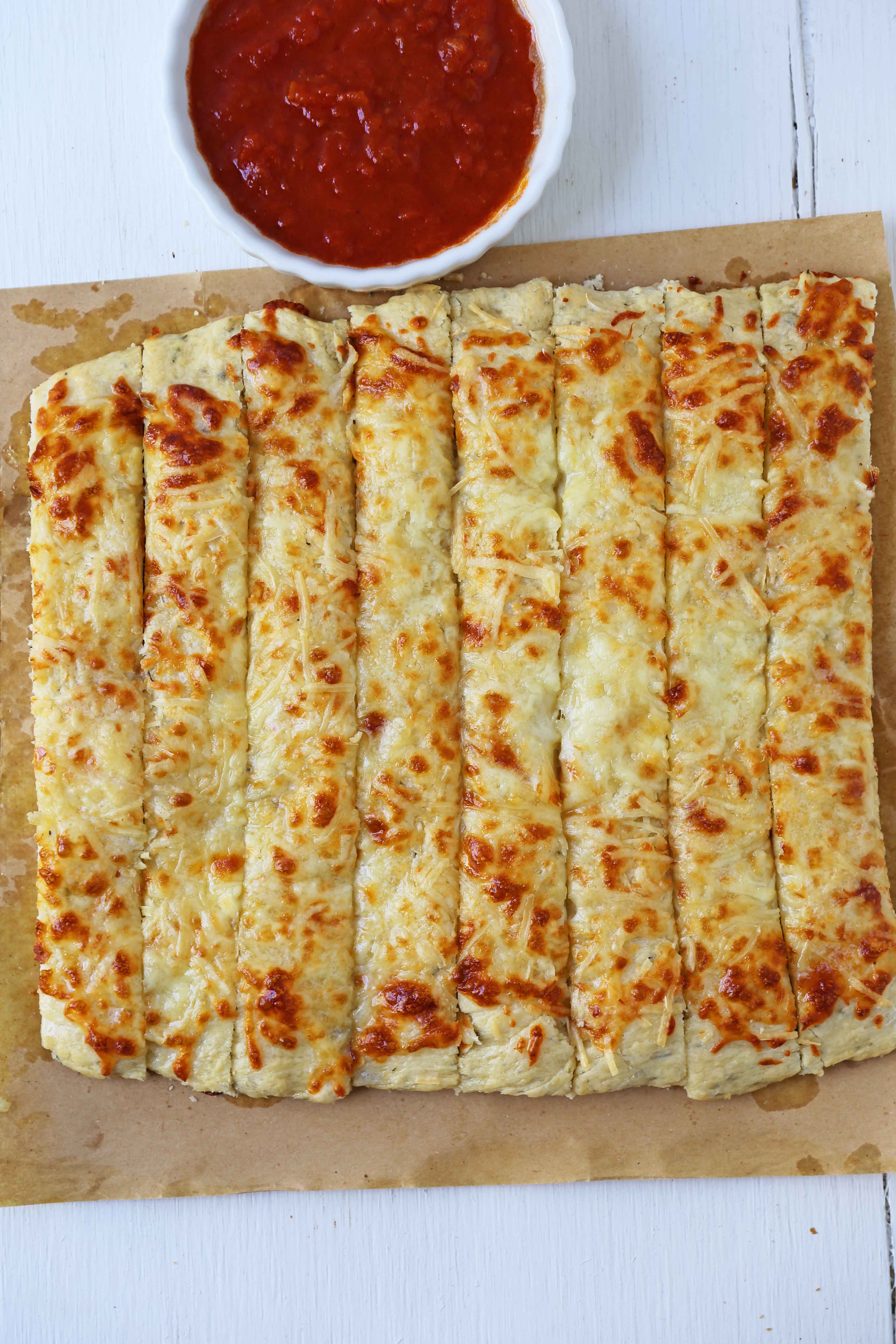 Cheese Focaccia Bread
Homemade Garlic Cheese Italian Focaccia Bread will have you coming back for seconds!
If you want to learn how to make perfect bread, you go to the experts. I take in all of the advice I can get from my Mom, the Alldredge family (hi Carol!), and a pizza icon here in the Valley of the Sun, Chris Bianco.  I want to learn from experts in their field who master the art of bread making.
Last week we attended the re-opening of the newly remodeled Williams-Sonoma store at the Biltmore. We ate the best focaccia pizza in the entire world. THE ENTIRE WORLD. Chris Bianco, who is a legend here in Phoenix, and known for her Pizzeria Bianco, was there so I asked him his secrets to making the perfect focaccia bread. I had already been playing around with focaccia bread so I was anxious to soak up all of his knowledge.
I am sharing with you how to make a phenomenal focaccia cheese bread. You can even throw in some herbs to make it a cheese and herb focaccia bread. Once you get the recipe down, you can add all of your favorite herbs and types of cheese that your heart desires. I whipped this up on Sunday morning because I was so excited and it was devoured by the fam in about 2 minutes.
This Cheese Focaccia Bread can be made into cheesy breadsticks or cheese squares. You can even ditch the cheese and sprinkle it with good quality extra-virgin olive oil and sea salt.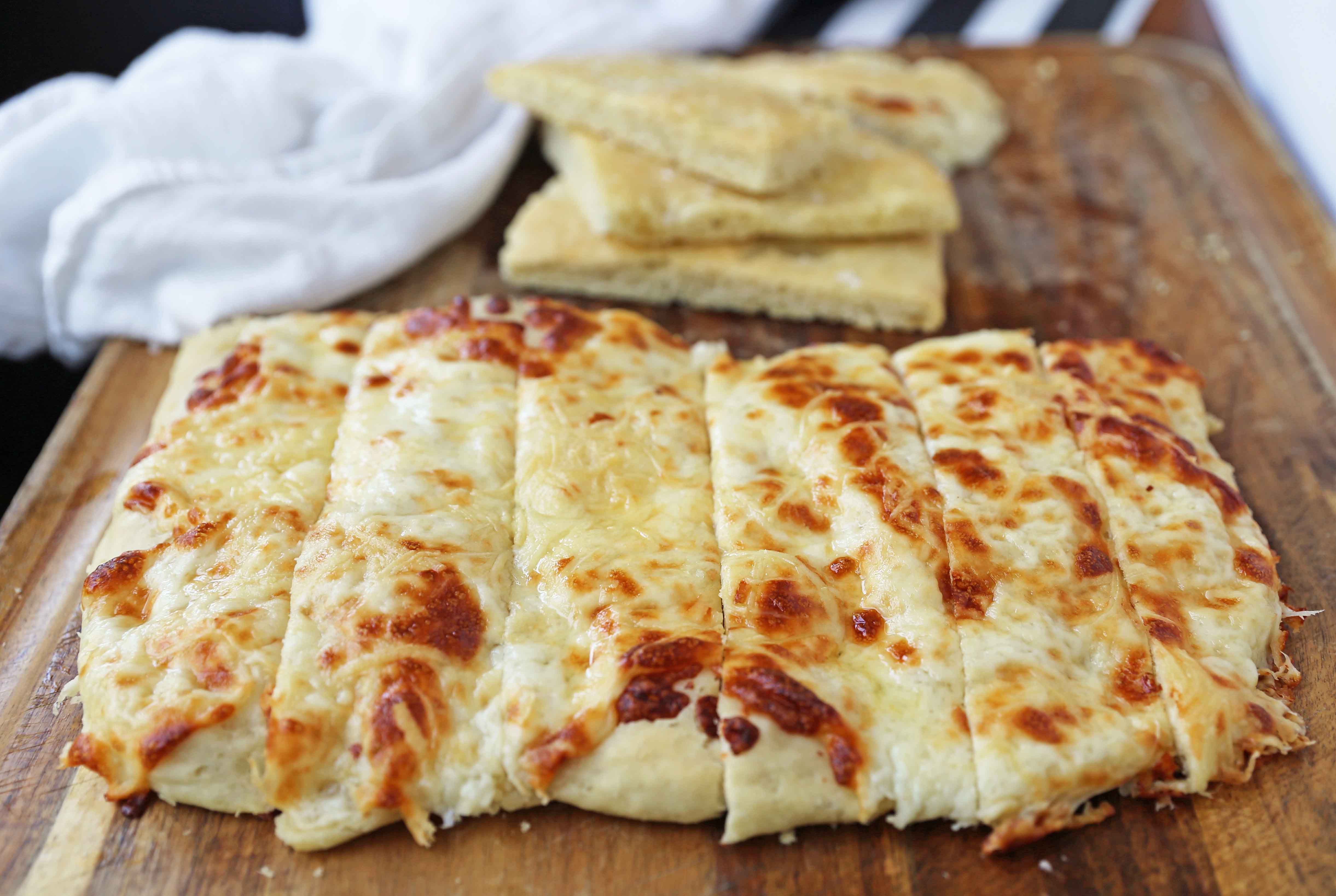 I have shared many bread recipes -- one-hour whole wheat bread, easy french bread, homemade cinnamon rolls, even soft buttery homemade pretzels. and I always consult the "experts." Making homemade bread doesn't have to be hard. It is made with simple ingredients so the tips and tricks make a huge difference.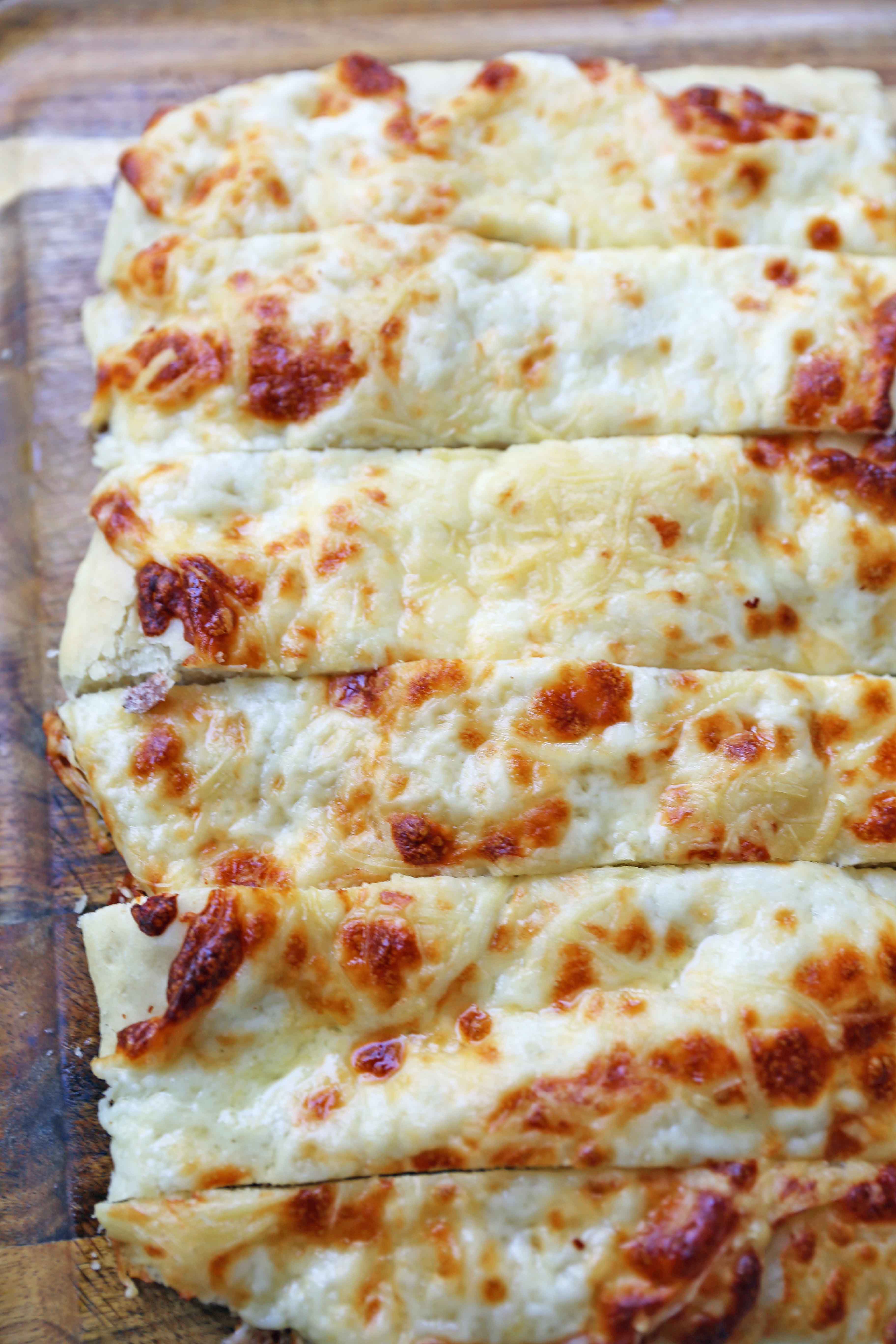 How to make the BEST Cheese Focaccia Bread:
 Start with good yeast. This is the highly important ingredient which is going to help the bread to rise. Always test your yeast by adding it to a bowl of warm water. The water should be warm to the touch but not scalding hot, as that will kill the yeast. I aim for about 110 degrees but usually just test with my finger.  Sprinkle in a little sugar as yeast loves sugar. Watch for the yeast start to foam, which means it is working. If it doesn't proof, start over and buy some fresh yeast.
Add yeast mixture to flour, salt, and olive oil and knead in a mixer. I use a Bosch mixer (find a fabulous deal below) to make my bread dough because it makes it evenly mixes the dough, kneads it for me, and is a huge time saver.
Let the dough rise. This is an integral step as this what gives it a light and airy texture. Cover the focaccia bread dough and let it rise for 2-3 hours, or until at least double in size. If it is extra warm in the kitchen, it may only take 2 hours. If it is a cold winter's day, it may take 3 hours. I like to let it rise for about 3 hours so it is airy.
After the dough completed its first rise, put in on a large rimmed baking sheet or stone. Drizzle olive oil all over it, turning to coat. Flatten and press the dough out into a rectangle.  Cover with plastic wrap and let it rise for 1 to 1 ½ hours in warm place.
Sprinkle with Italian cheeses of choice -- fresh mozzarella, parmesan, or asiago. I like to do a combination of all three to make a three cheese asiago focaccia bread.
Bake at a high heat. This will help to cook it quickly so it comes out nice and chewy. Cut into squares or rectangles for focaccia cheese breadsticks.
Growing up, I watched my Mom make A LOT of bread. She was always whipping up homemade rolls for Sunday dinner or taking in loaves of bread to people who need it. She always had her handy Bosch mixer and she swears by it. If you ask her, it is her favorite kitchen tool. It was time for me to get my own Bosch since I have been baking up a storm. I am hook, line, and sinker. It makes making homemade bread EASY.
Why is using a mixer important to use a mixer when making bread? It cuts down on time and helps to create the perfect texture. It evenly incorporates all of the ingredients and makes kneading a breeze. No more kneading over and over with your hands. This can be a fairly tedious process! By using a mixer, you don't need to scrape your dough out onto your flour-covered counter and wrestle it around. Just pop on the dough hook and you can be done with kneading in a fraction of the time it would usually take you to knead by hand.
BOSCH PACKAGE DISCOUNT DEAL
Y'all know that I love a good deal. I wanted to share with you my experience with Bosch and to give you a GREAT deal. They are offering a limited time offer which includes not only a Bosch mixer but the entire Bakers Package and Ice Cream Maker. Here are all of the details:
Bosch

 Summer Essentials Bundle:
Bosch
 Universal Plus, Ice Cream Maker, and Bakers Package (includes Bowl Scraper, Cookie Paddles, Cake Paddles, & Metal Whip Drive)
Special Price: $404 (items sold separately costs $510)
Discount: $106 off / 20%+ discount
COUPON  CODE: summer-essentials
Pin on Pinterest: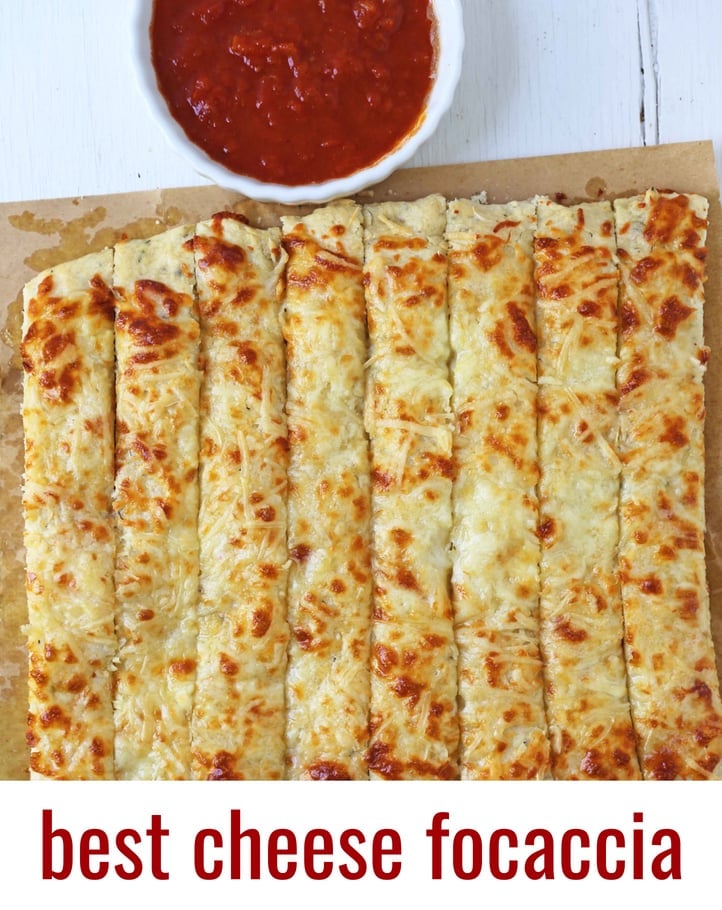 Happy Baking, my friends! I hope you love this homemade focaccia bread. Have a great day!