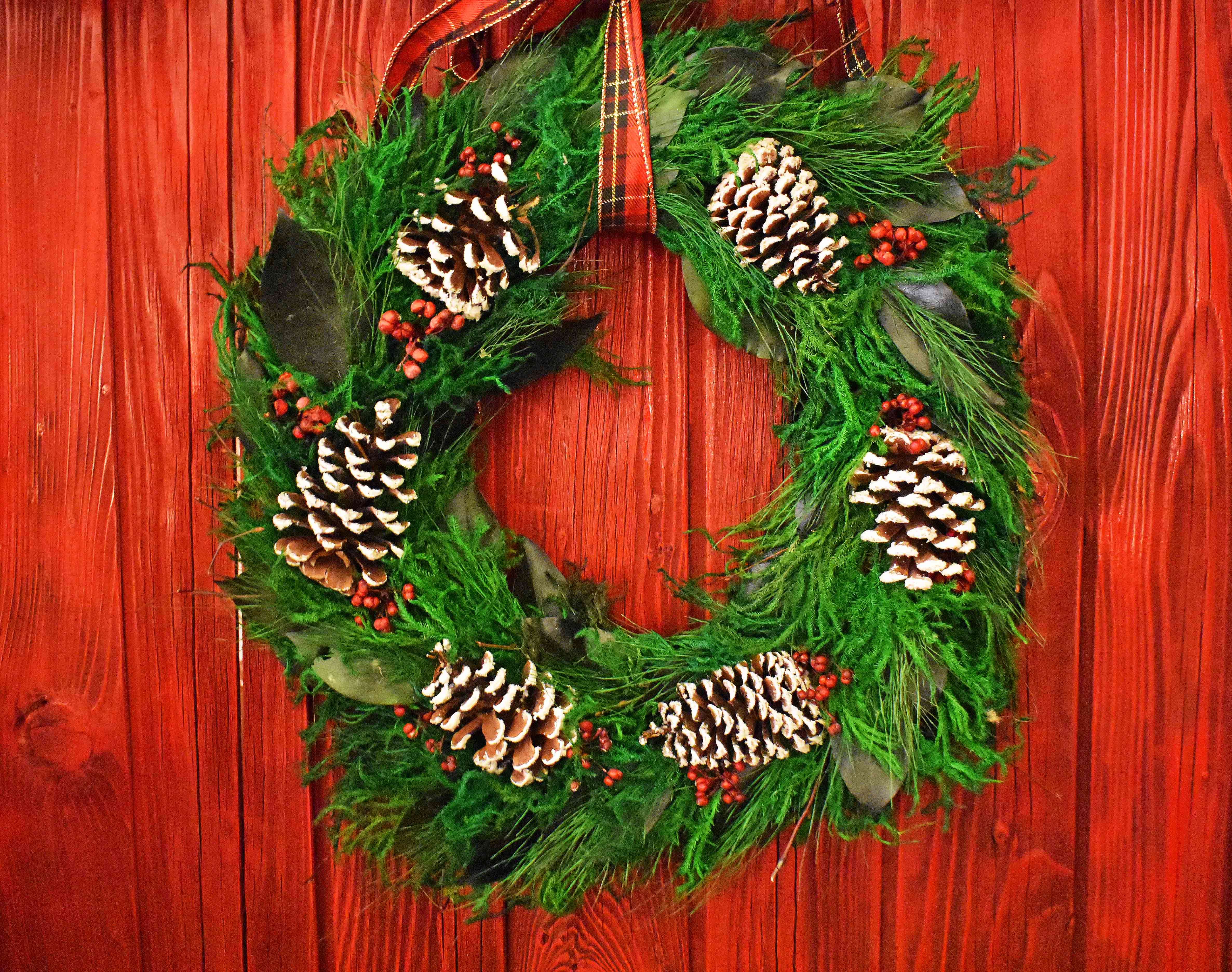 The most magical time of the year is upon us!
I will never forget the excitement I felt coming home from college to celebrate Christmas with my family. My house always felt so cozy with the Christmas tree twinkling with bright lights and filled with our handmade ornaments. The smells of wassail and pine filled my home and I loved every minute of being home with my family. I couldn't wait to have my own home and decorate for Christmas and I now look forward to it every year! So I am sharing with you a few of our favorite Christmas decor ideas!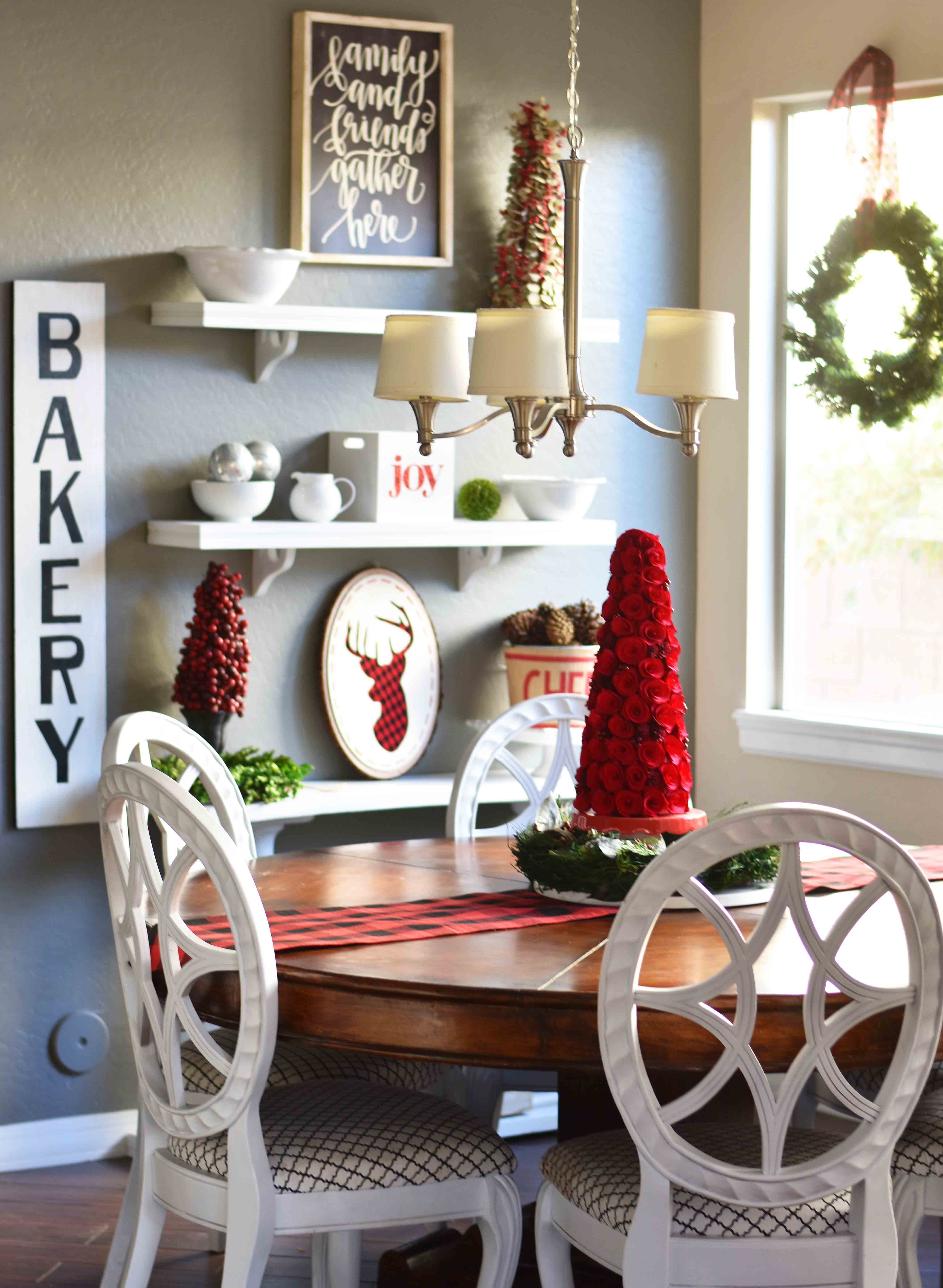 If you watch my instagram stories you know that instead of tackling piles of never-ending laundry last week, I went to work on some old doors/gates that my husband brought home for me to play with. I get ridiculously excited about DIY projects and this one was a fun one!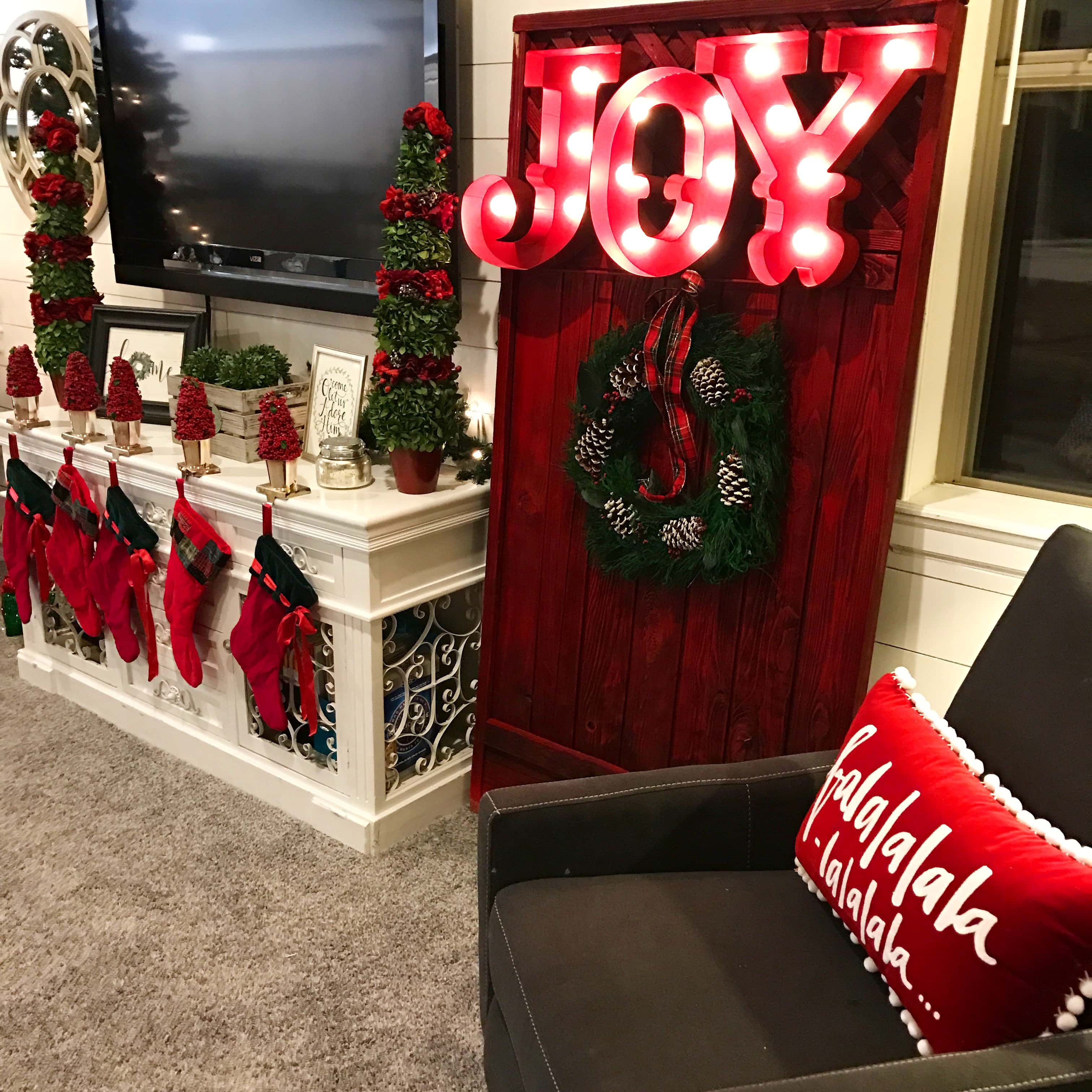 I decided to make a "Christmas door" to display in my family room. Since we have a white shiplap planked wall, I wanted it to be a Christmas red to stand out against the white.
First, I took out the electric sander and completely sanded it down. My Mom arrived at this point to help me recover my dining room chairs. She heard the sander and just shook her head, wondering what in the world I was working on in the backyard. Little did she know that I had several DIY projects going on at once. That's pretty par for the course around here!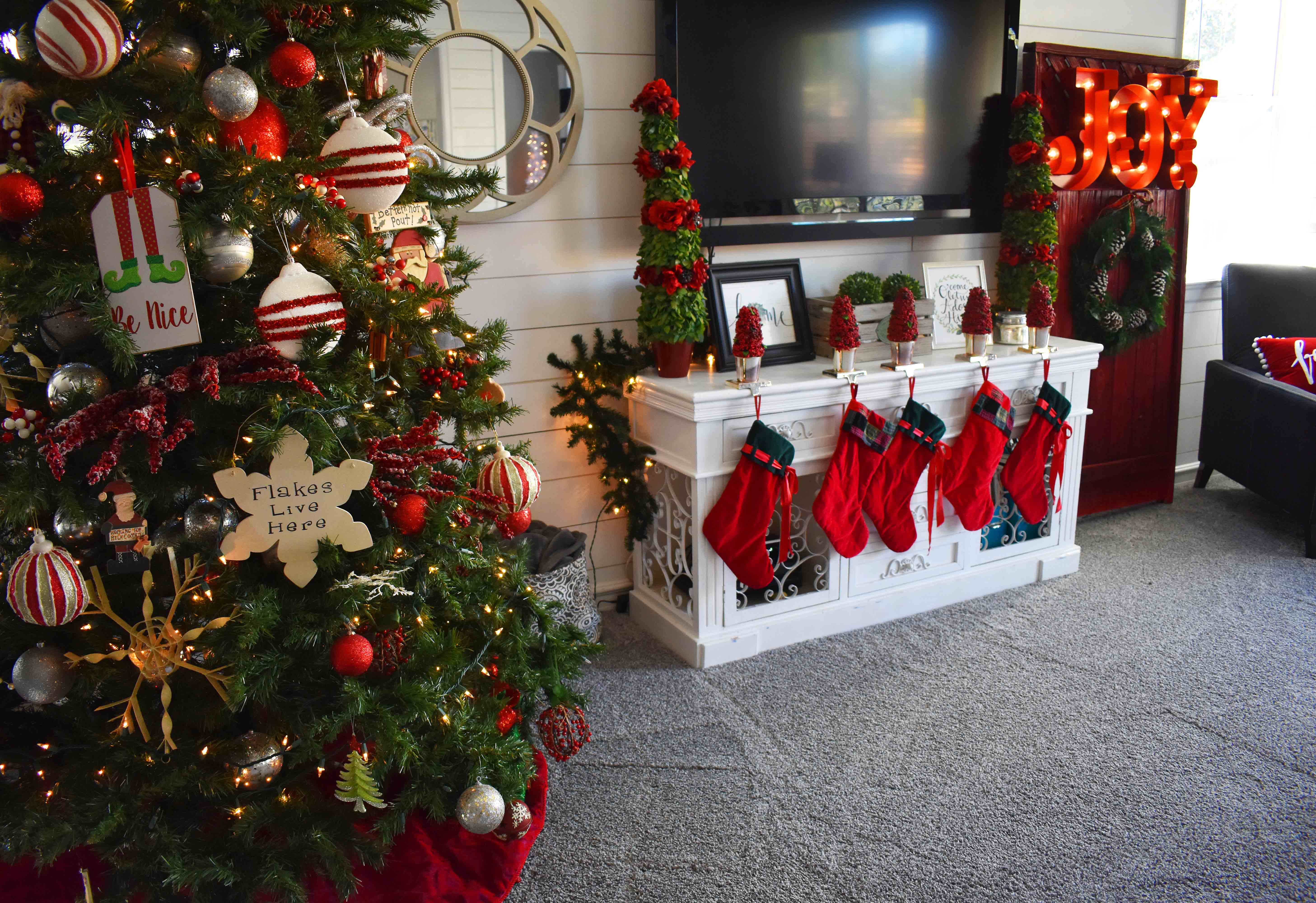 I bought red spray paint, applied two coats and then let it dry. I love spray painting and have tried all of the brands! I am a huge fan of the Valspar Brand found at Lowe's.
I found a red JOY marquee light box, nailed it on the door and then hung a green wreath with plaid Christmas ribbon. It may have been one of the easiest DIY projects I ever finished. I am obsessed with how it turned out!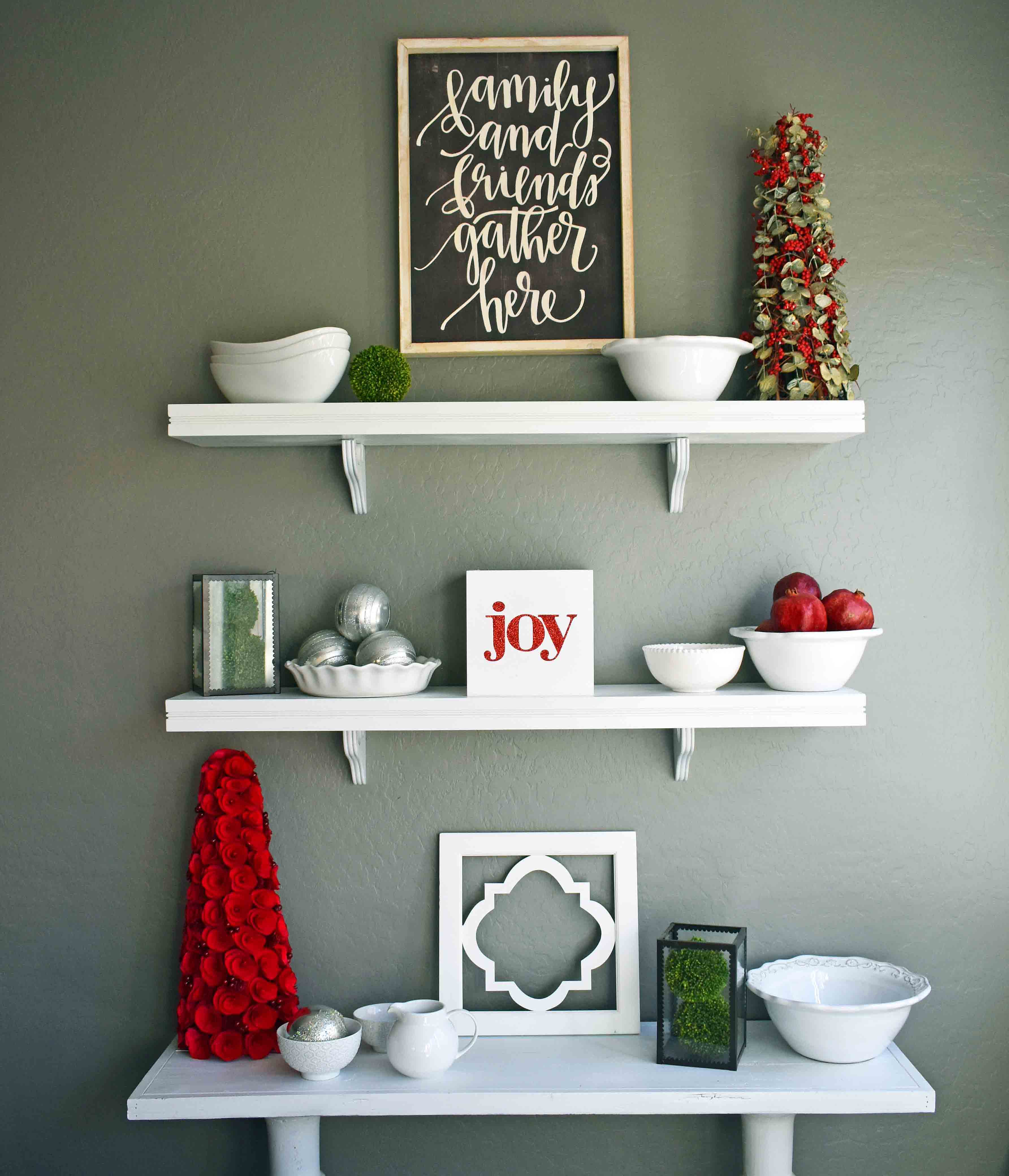 Since I have a major love affair with dishes, my husband put up white shelves in order for me to display them in our kitchen nook area. Adding shelves to the kitchen is a functional storage idea and a huge space saver.
I am obsessed with red and black checkered buffalo plaid for Christmas. It makes my home feel so cozy and warm. I love placing throws on my couches to soften and bring some color to the room.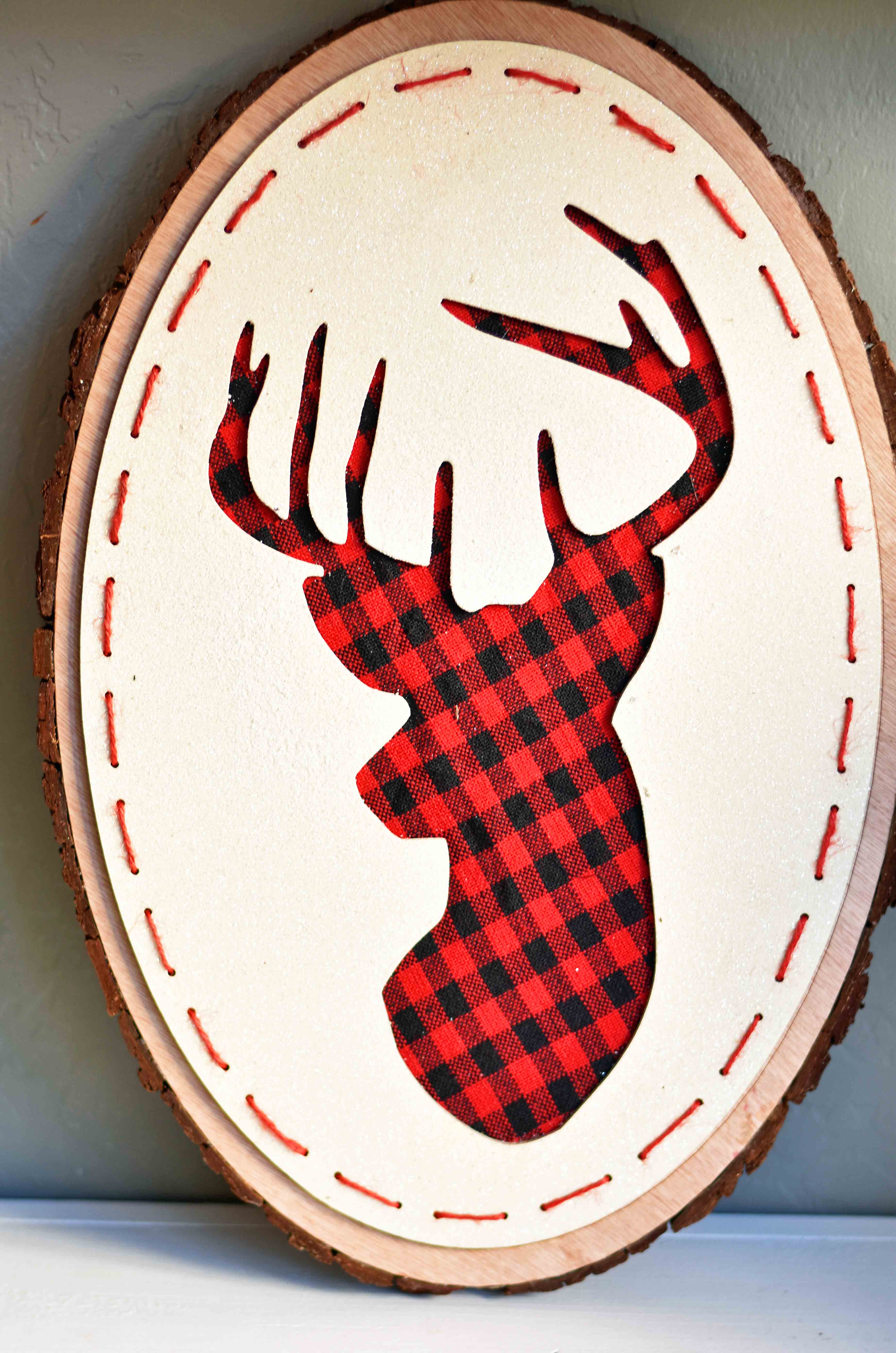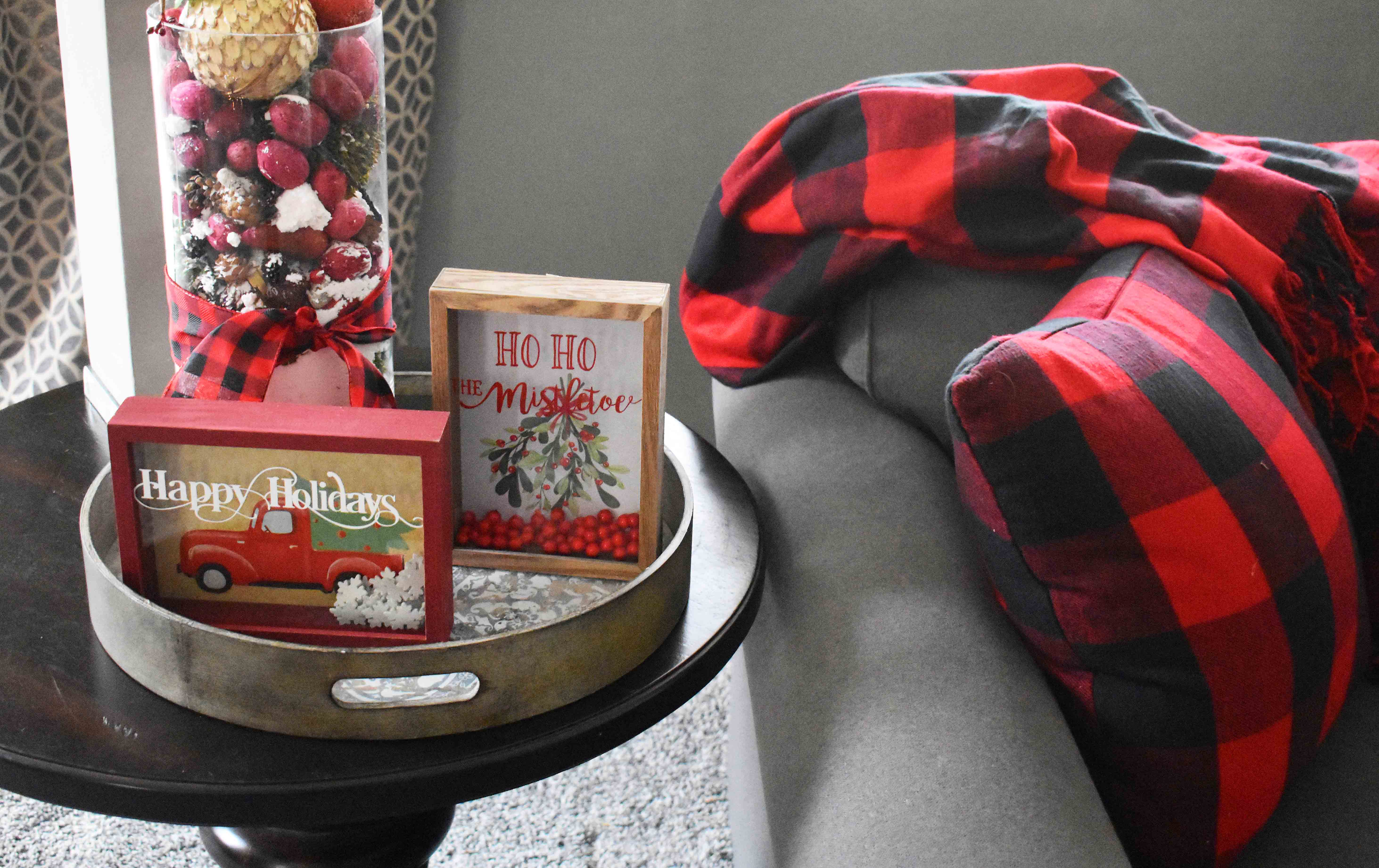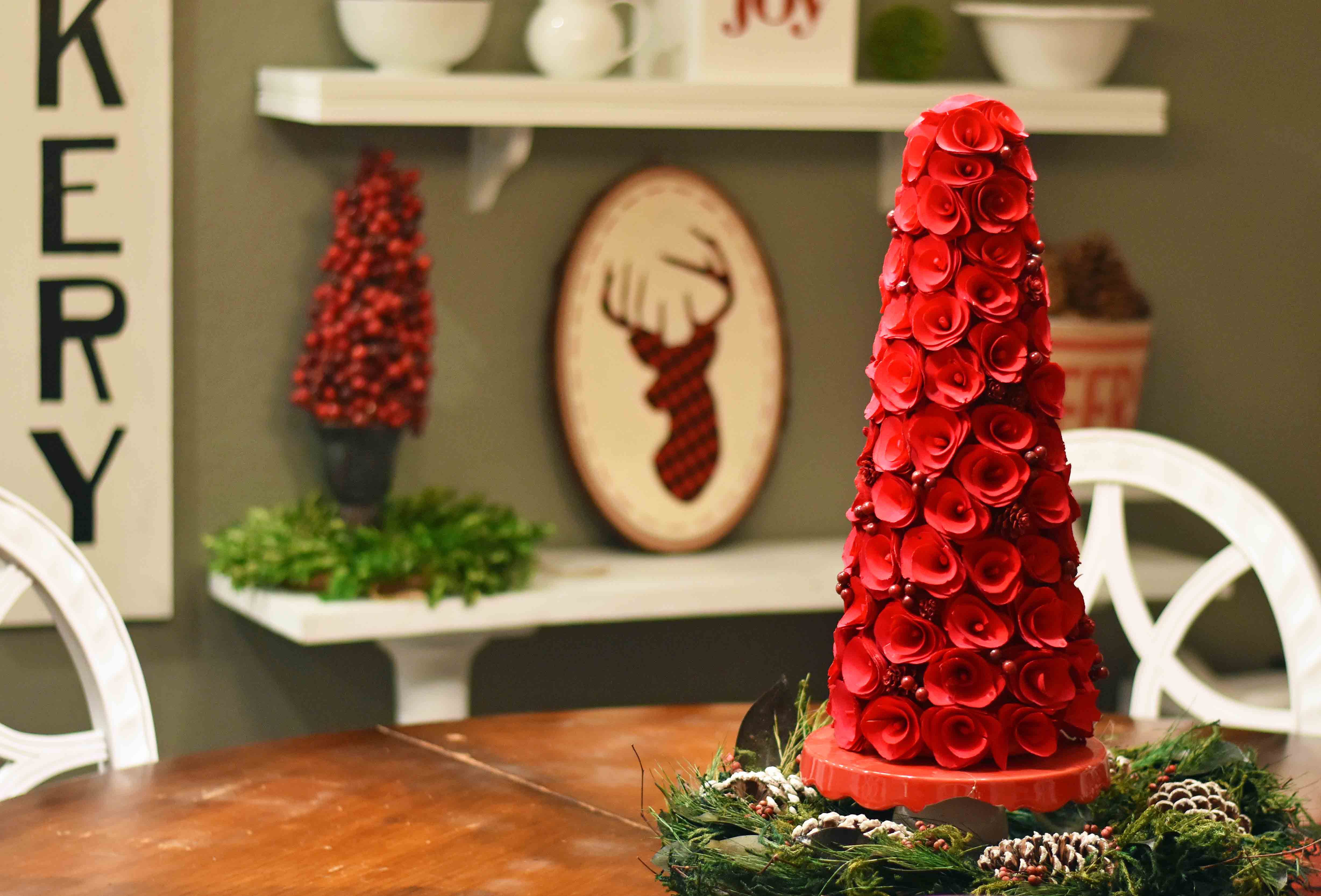 Now on to the formal dining room! I wanted to go for a natural Winter Wonderland look that you would see out in nature after the first snow. Shiny silver ornaments, fresh pomegranates, and trees bring a festive touch to the white shelves.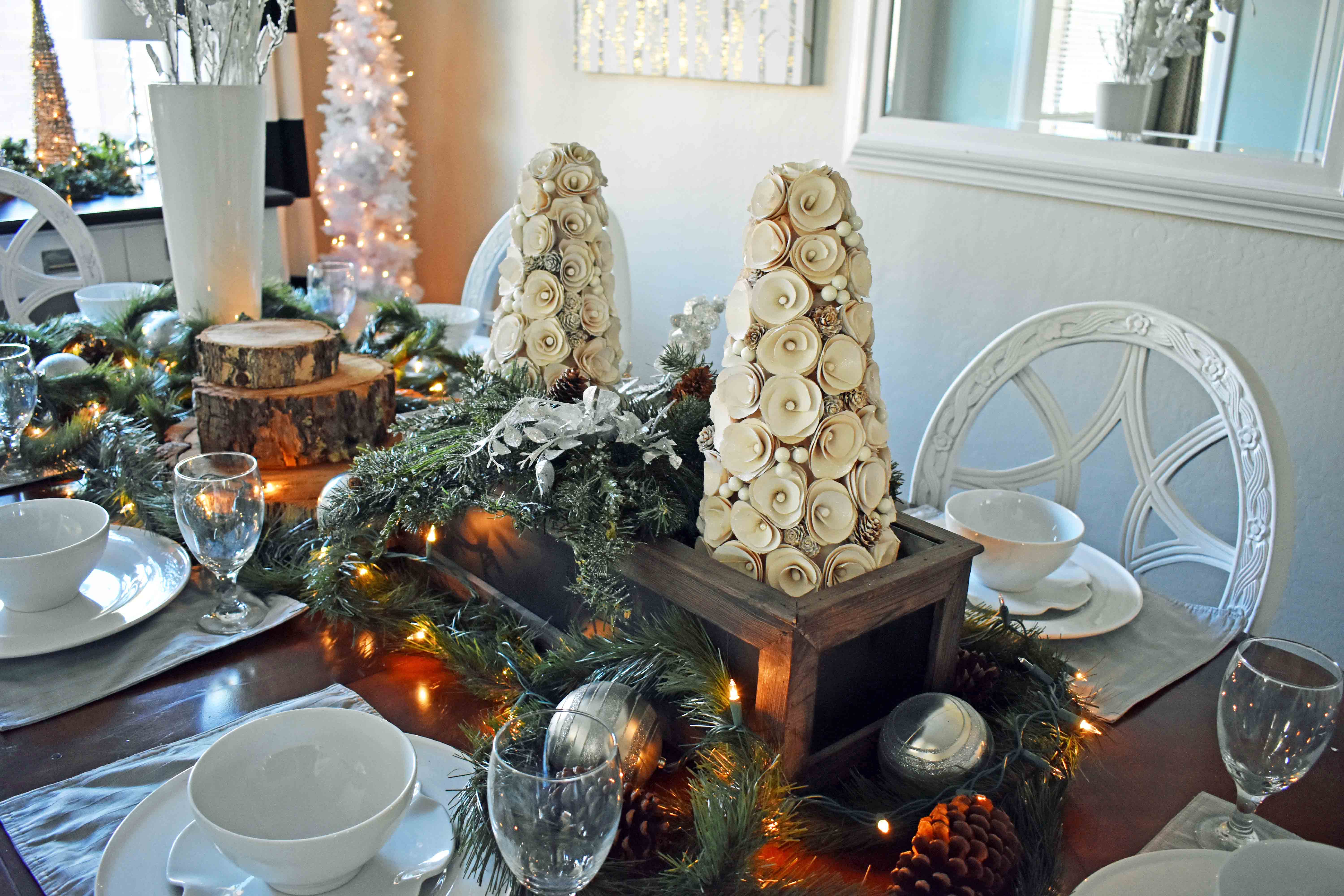 Our entry and dining room focuses on natural elements such as whites, silver, gold, wood, and pine accents. I filled a wood and chalkboard box with white cone trees from Target and natural pine picks from Michaels.
Simple pine garland strung with white twinkling lights adds so much warmth. Cinnamon scented pine cones and stacked wood rounds are put in between to add a rustic touch.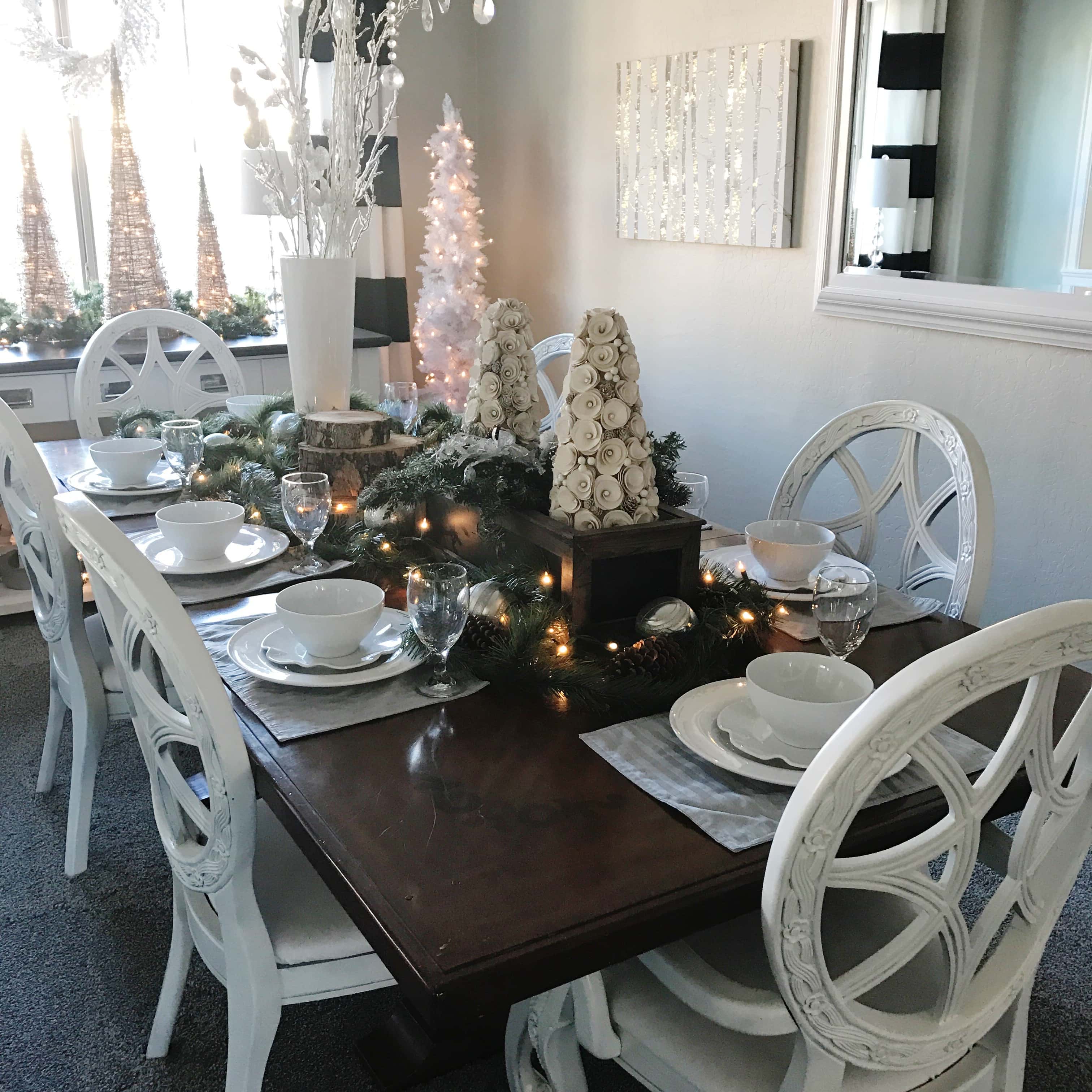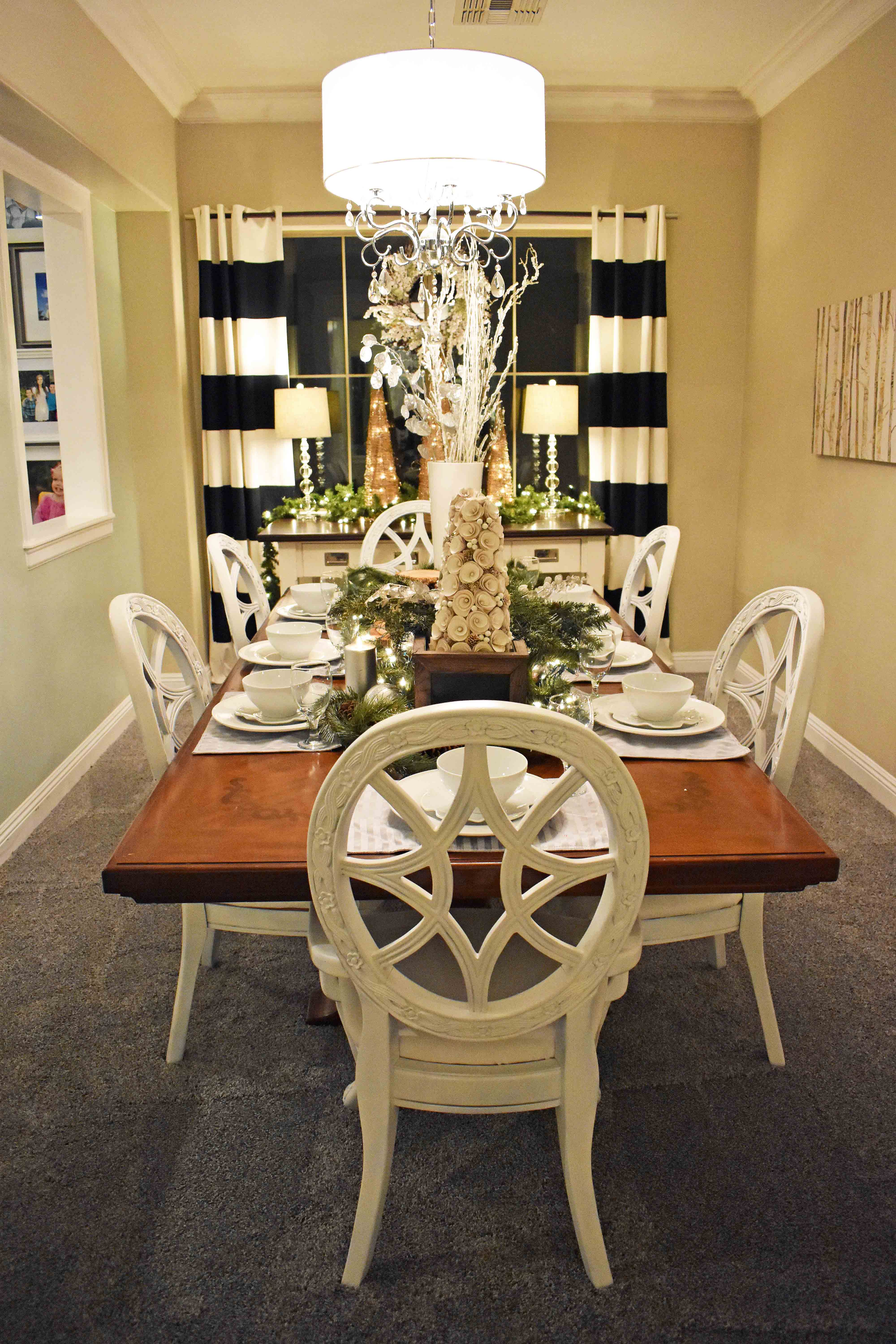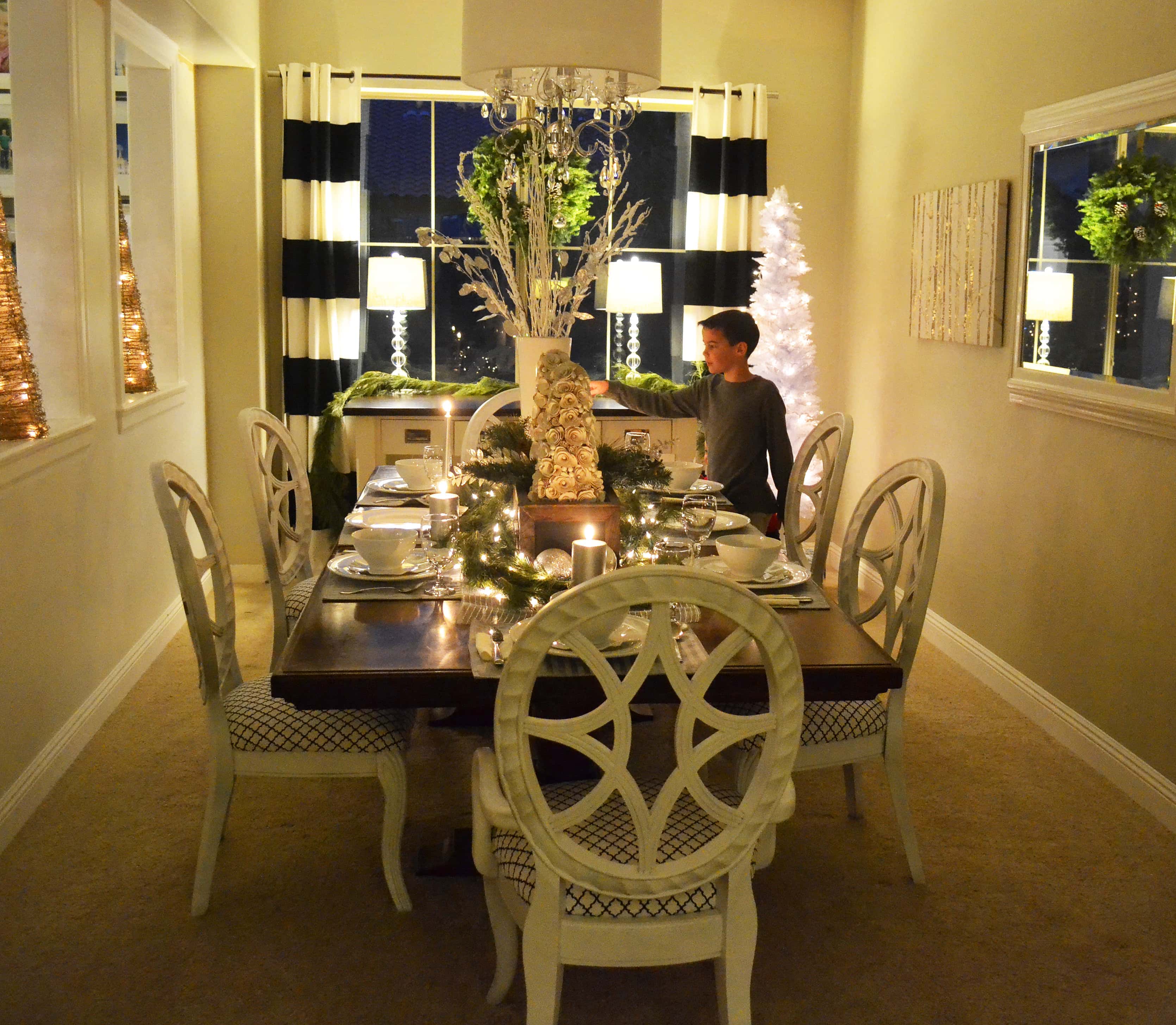 All of the white and gold accents are absolutely beautiful this year. Stores now have aisles dedicated to white, gold, silver, and even blush pink. Michael's had a 70% off sale last week and I filled my cart with all kinds of white, gold, and natural garlands.
The "Gather" print can be found at Jane.com and can be displayed all year round.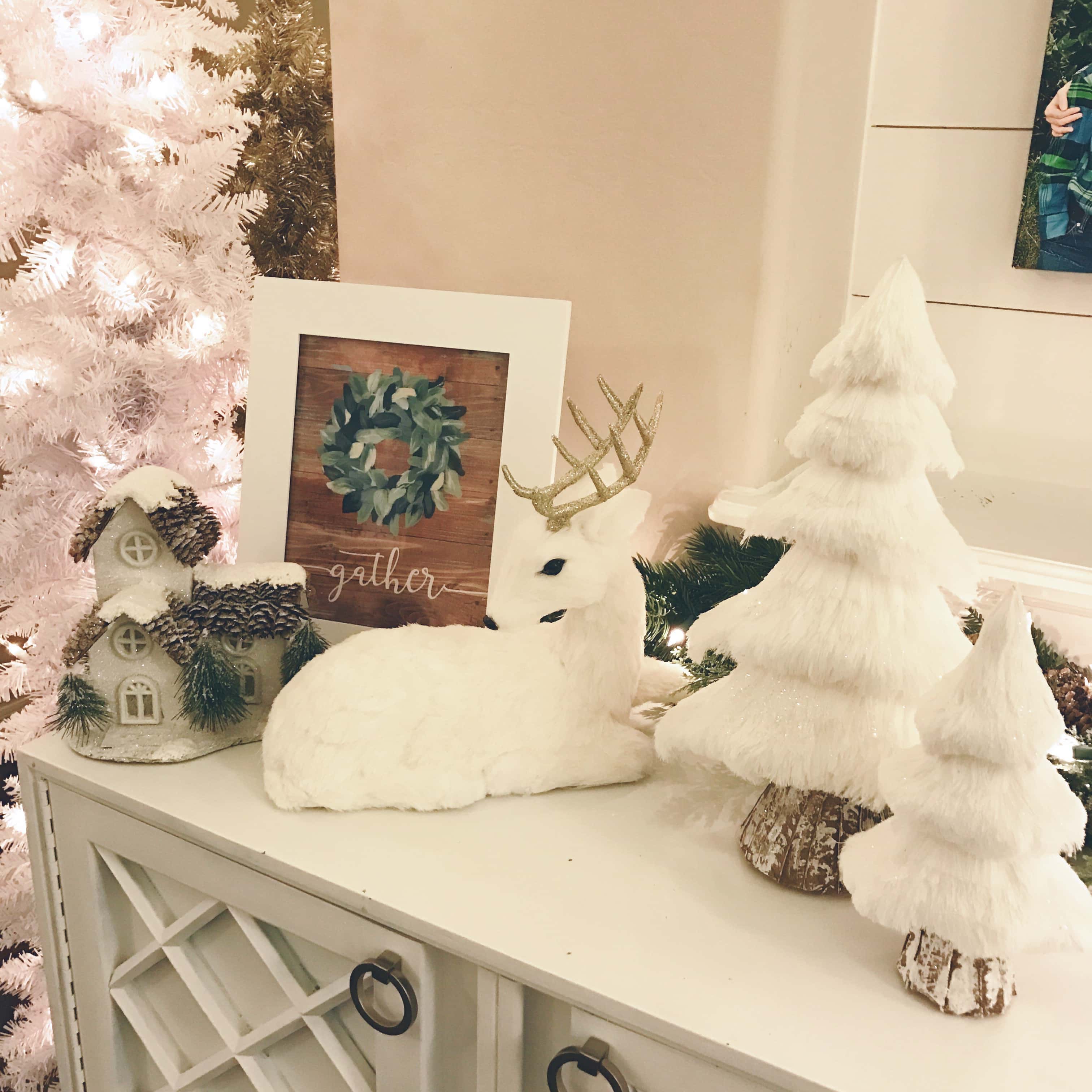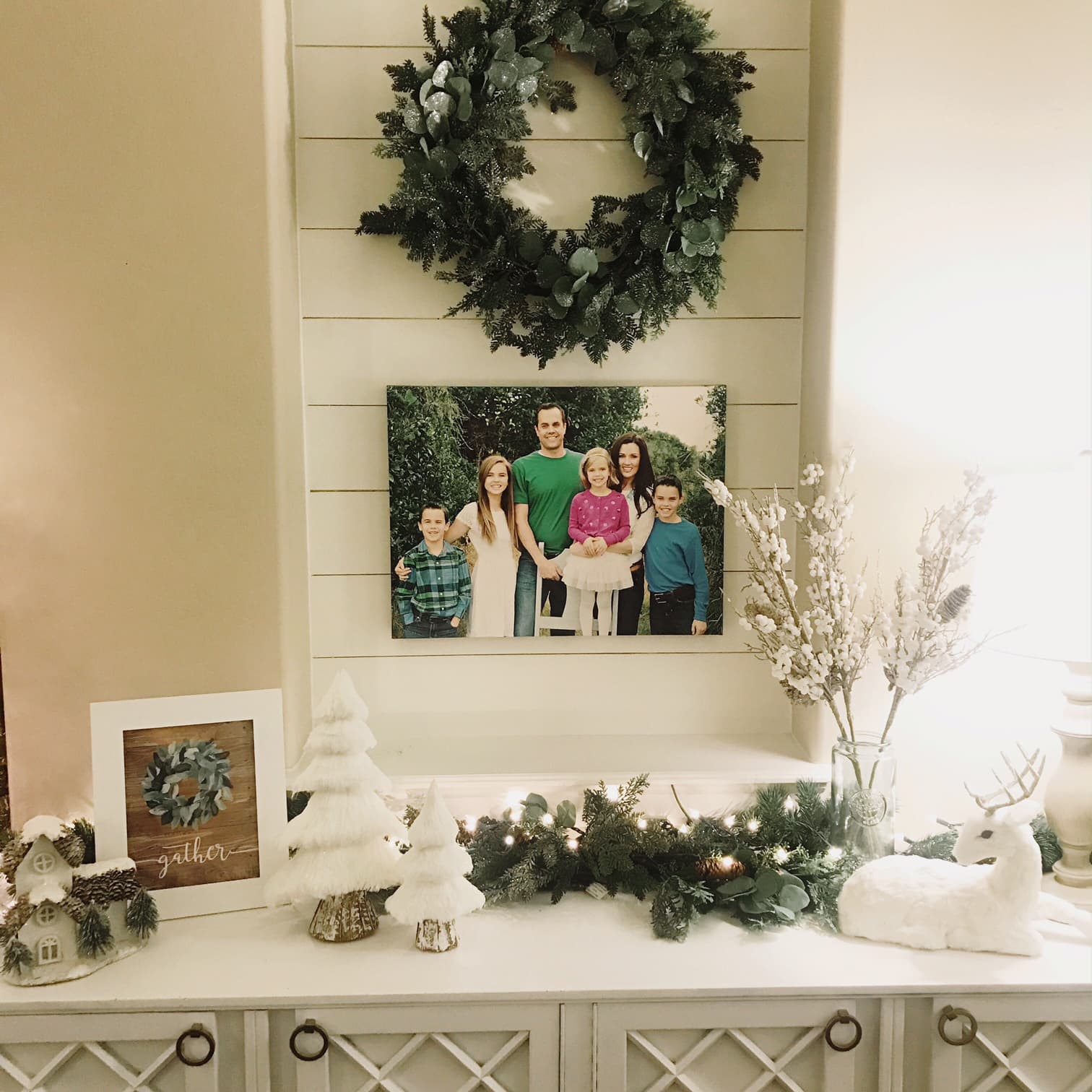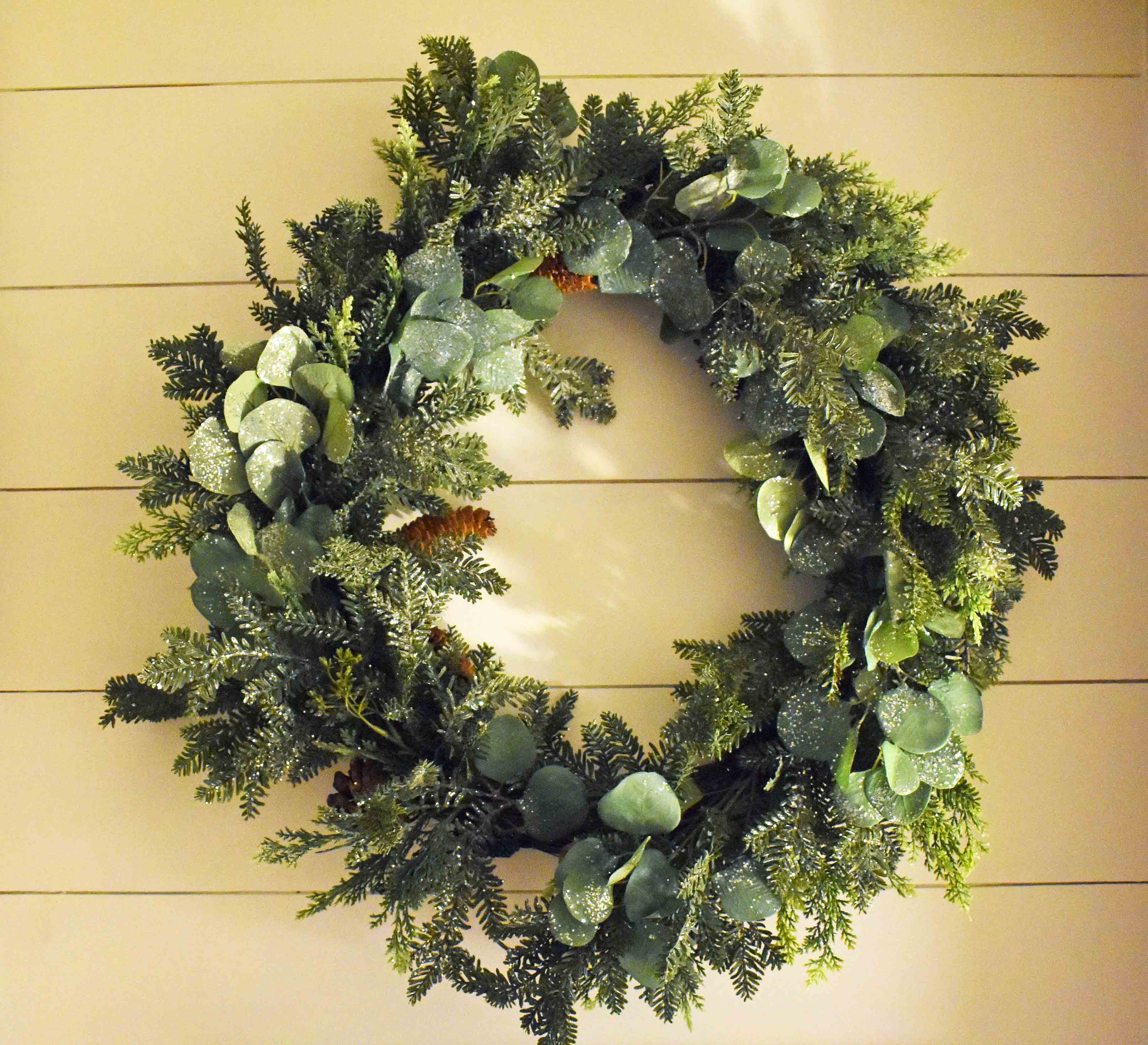 I love to use fresh oranges, pine cones, leaves, and fresh cranberries to make natural centerpieces. You can use epsom salt for fake snow as well.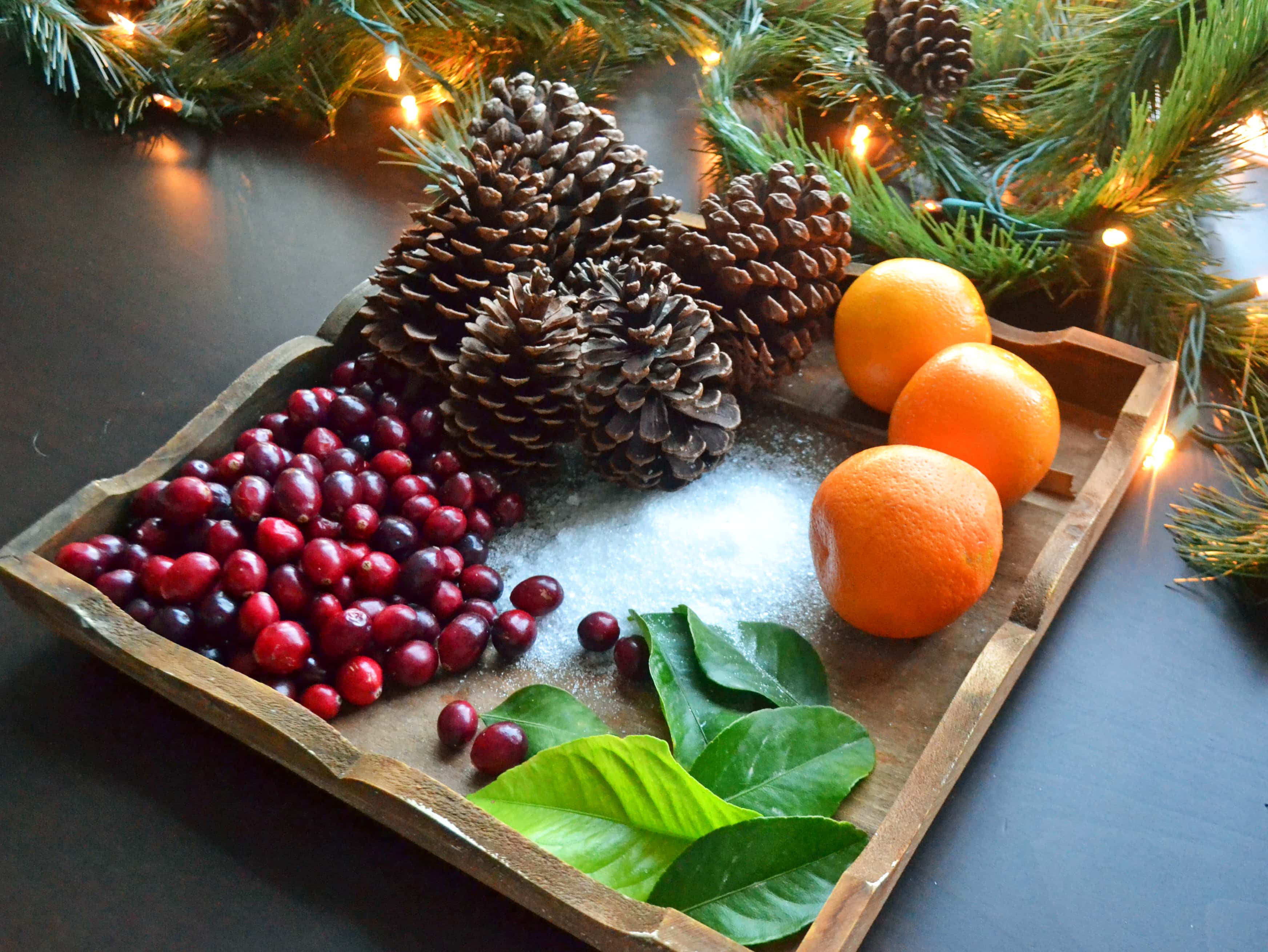 My Mom always had three words taped on our back door leading to the garage — Return With Honor. It always reminded me to work hard, make them proud and try to make good decisions. So I am trying the same thing with my own kiddos!
This chalkboard hangs in our breakfast nook and I used a simple erasable chalkboard marker to write encouraging words. A simple boxwood wreath is hung with Christmas ribbon which it takes it to a festive level.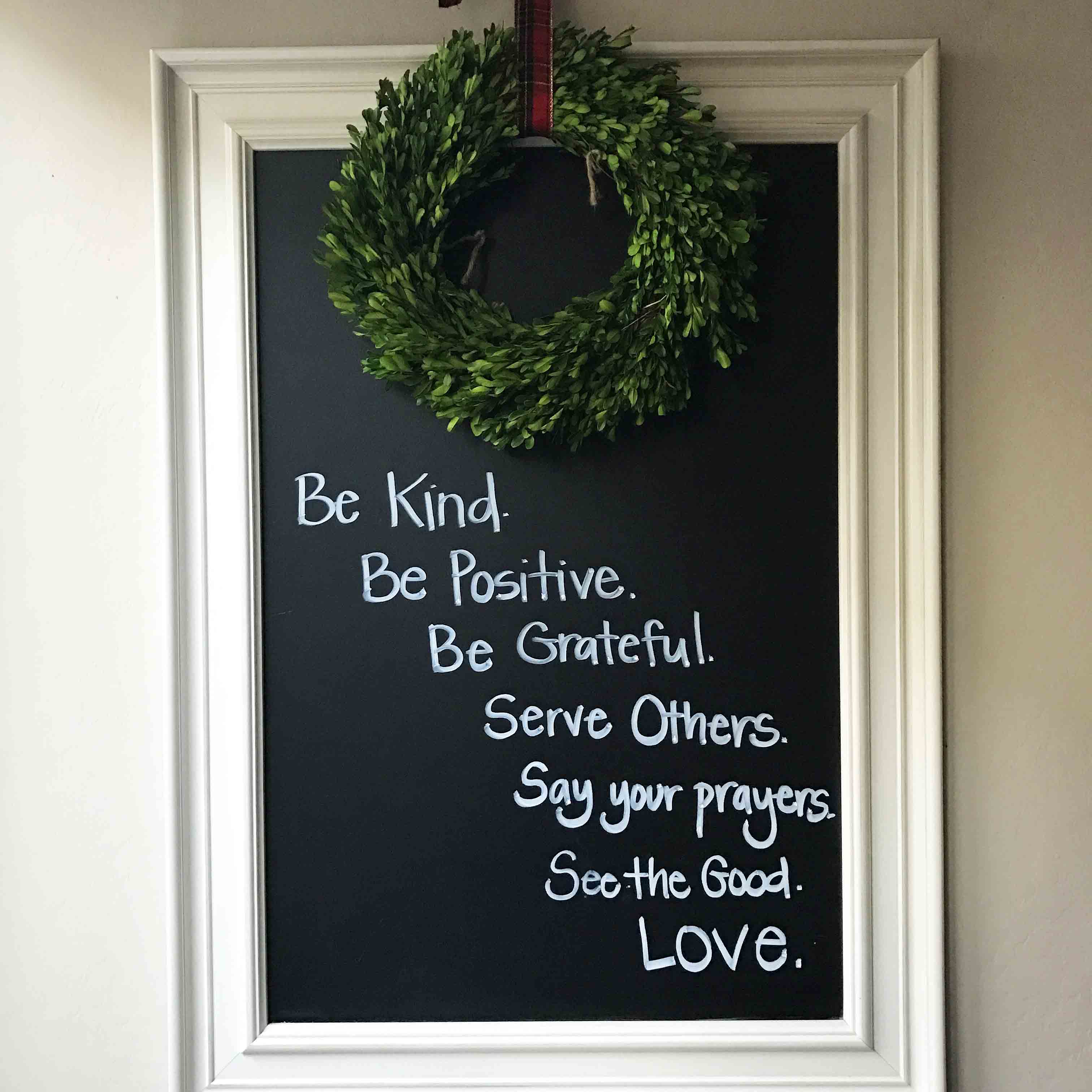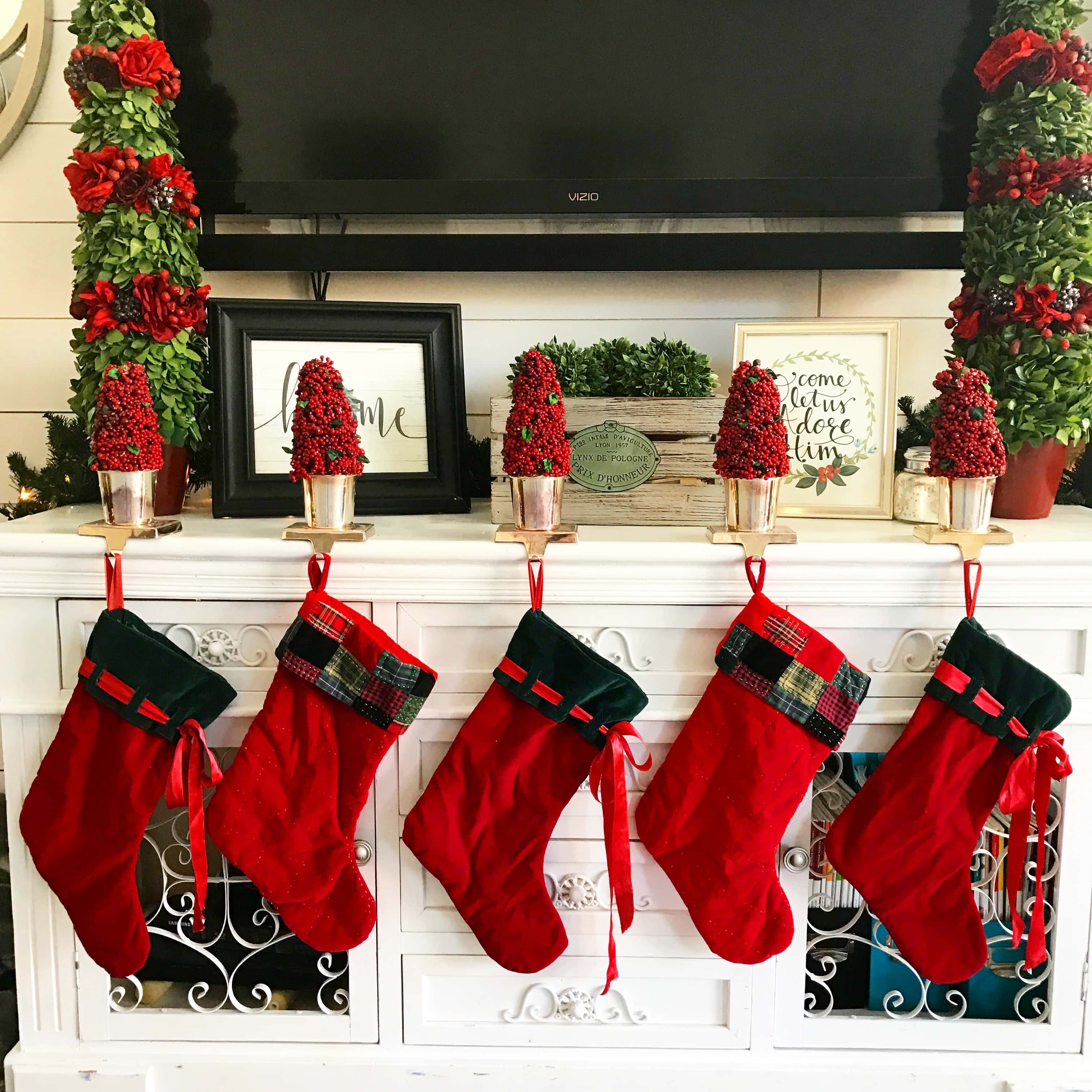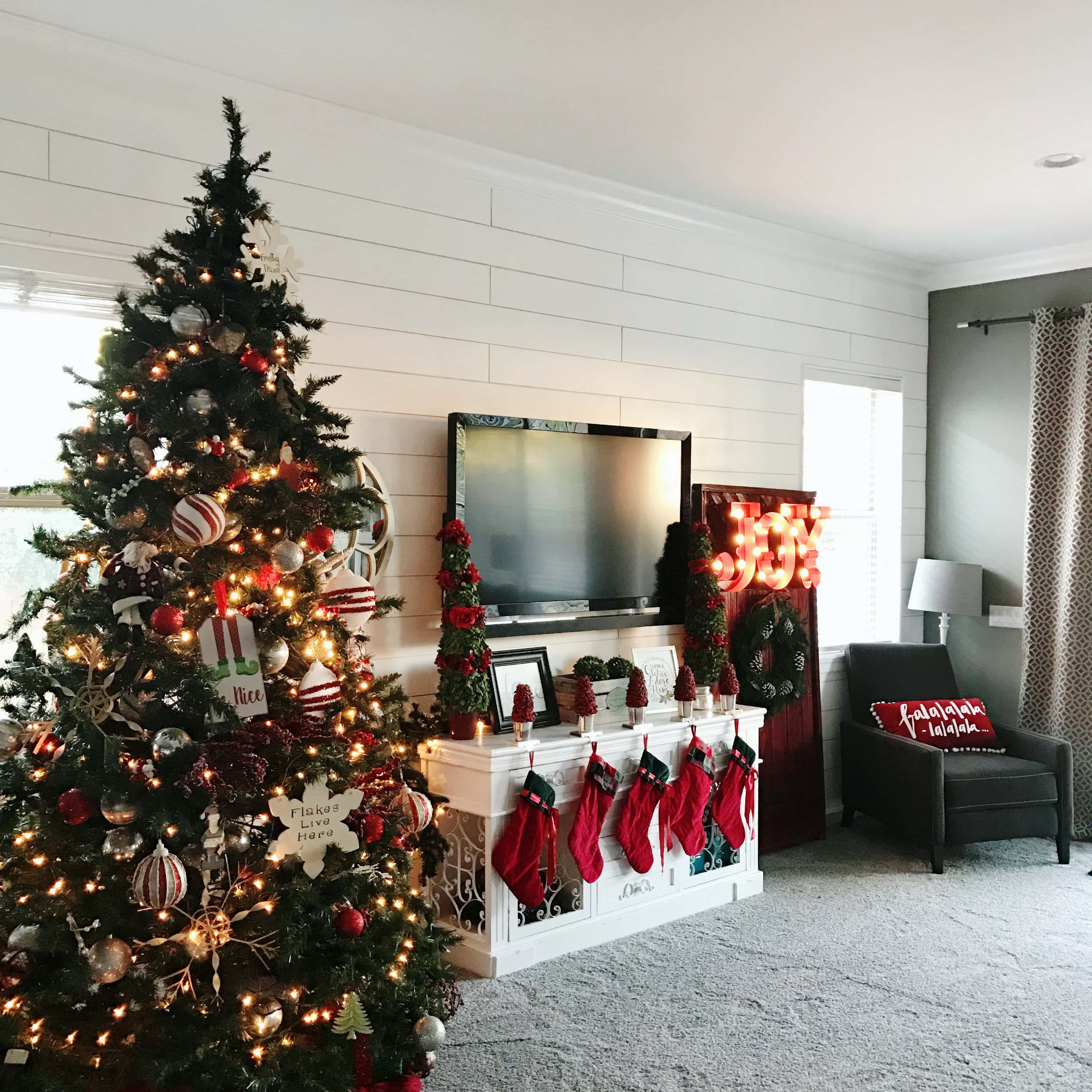 I hope this gives you a few Christmas decor ideas to brighten your home. I am thankful for your wonderful support and for all of the kind comments. I feel so blessed! xo