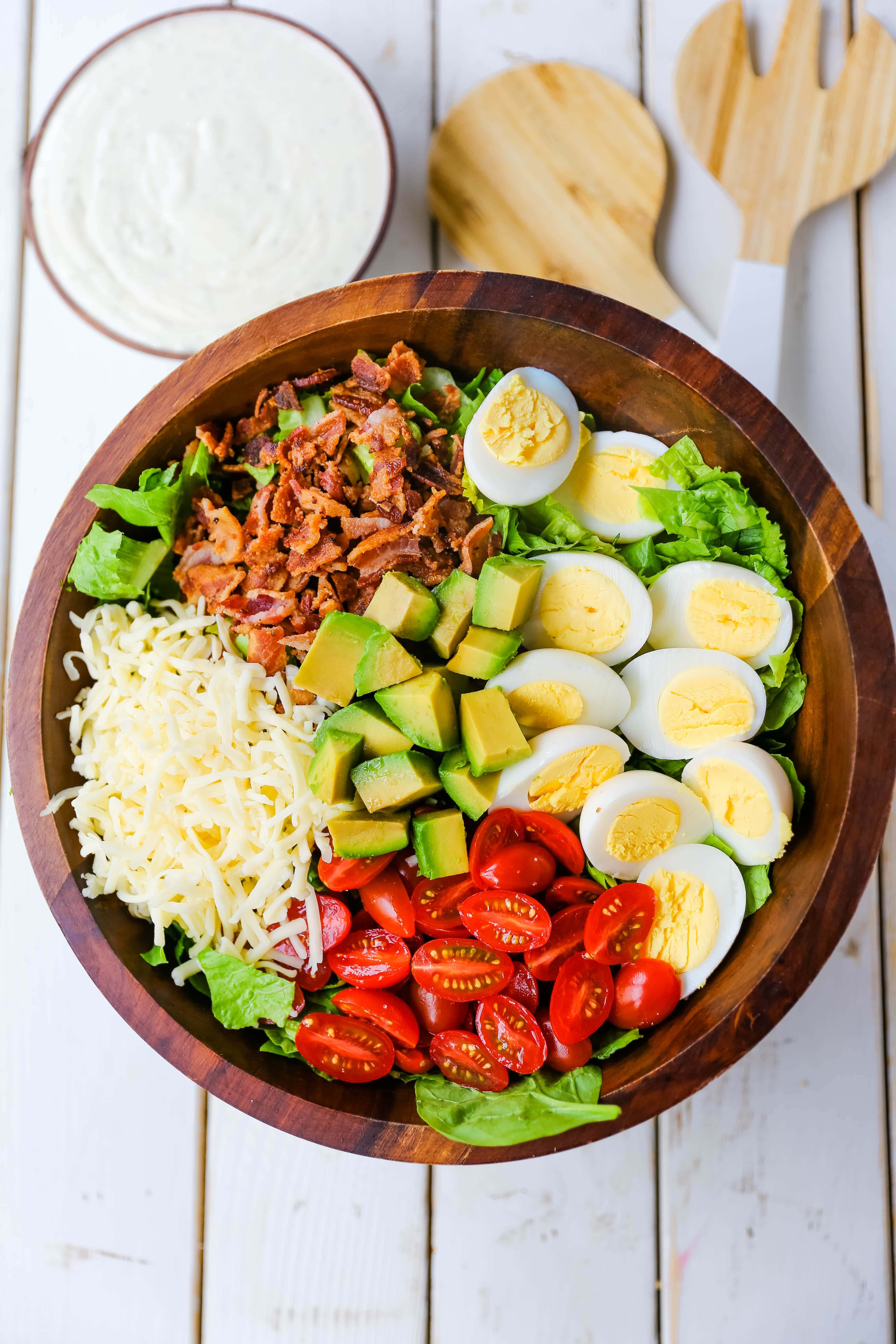 Cobb Salad
Romaine lettuce, crispy bacon, creamy avocado, juicy tomato, egg, Monterey Jack cheese, tossed in homemade Ranch dressing.
This is a classic, popular salad recipe that just about everyone goes crazy over. It is usually the most ordered salad on the restaurant menu and for good reason! Now you can make it at home for a fraction of the price.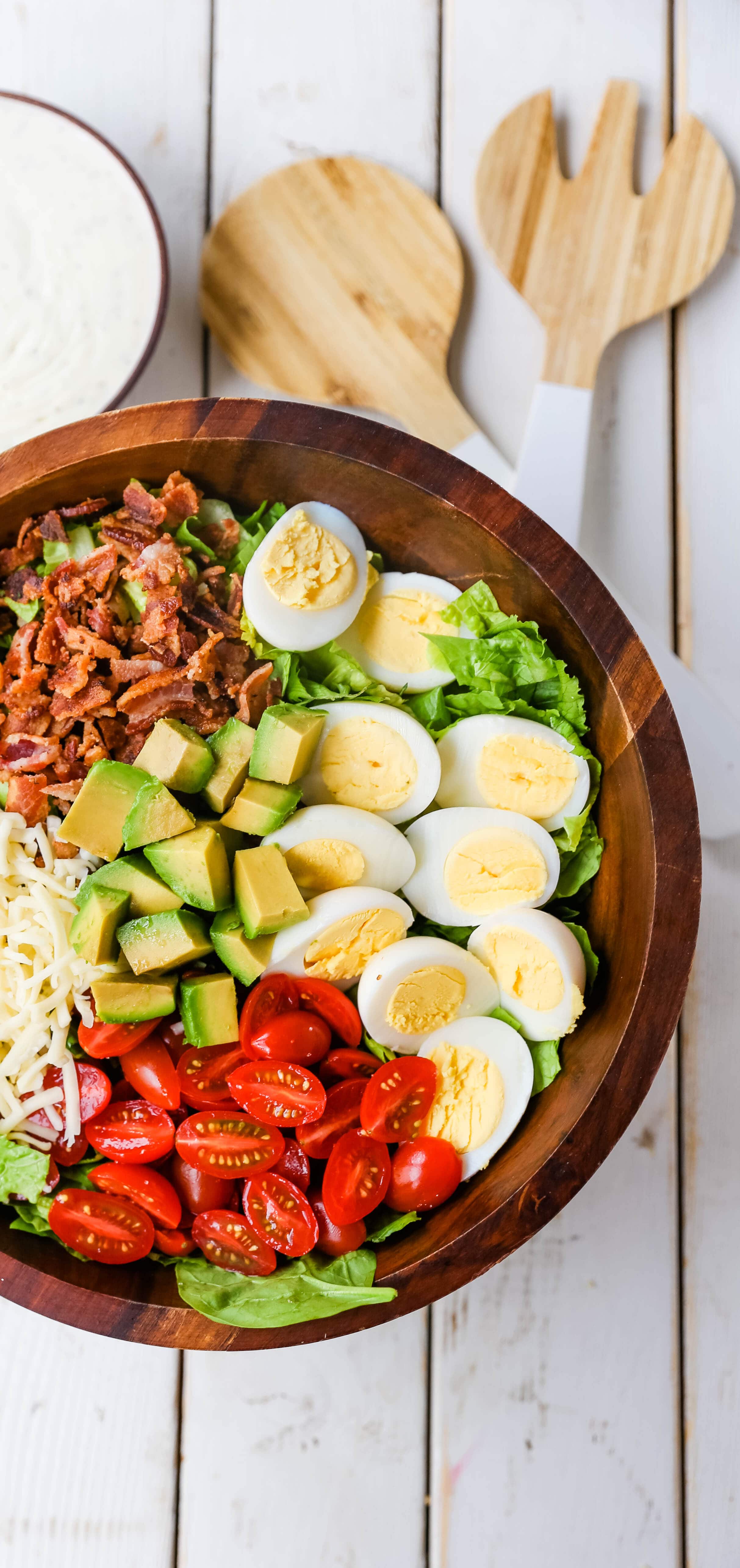 A chopped salad is made with romaine lettuce, bacon, avocado, tomato, hard boiled egg, cheese, and tossed with a homemade ranch dressing. The Cobb Salad starts with romaine lettuce. I love to use romaine hearts which are crisp with a slight crunch.
Crispy bacon is essential in chopped Cobb salads. I like to make my bacon extra crispy so it holds up once the dressing in poured on the salad. There are two options for cooking bacon -- in a skillet or in the oven. Once it is cooked, set it aside and let it drain on paper-towel lined plate, and then crumble it into bite-size pieces.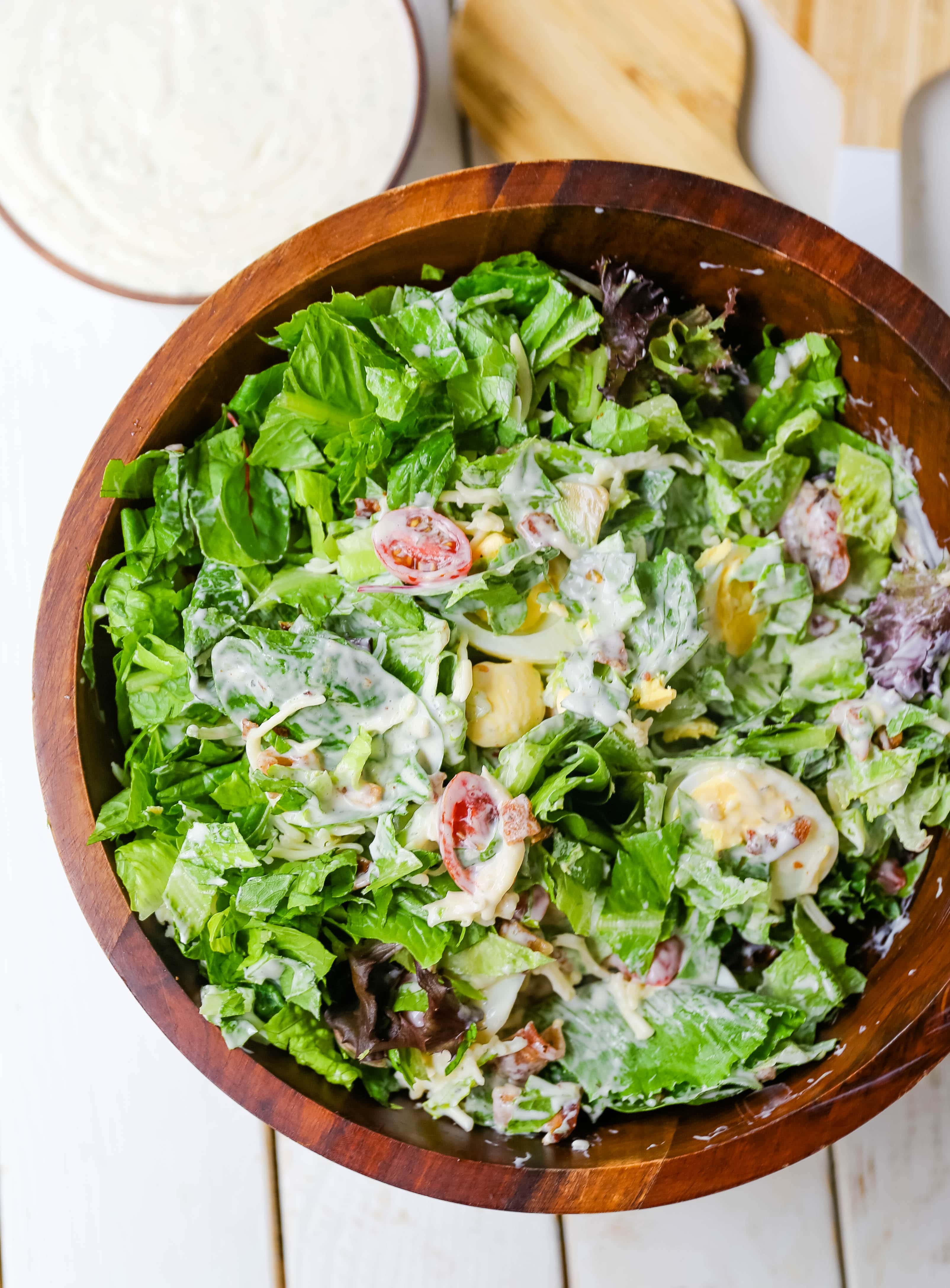 To give the salad extra flavor, always sprinkle the vegetables with a touch of salt. I like to slice the grape tomatoes in half and then lightly sprinkle with salt. Also, you can squeeze some fresh lemon juice on the avocado to keep it from turning brown.
You can use your favorite type of cheese but I usually reach for Monterey Jack Cheese for its creamy, mild flavor. If you want an extra punch of flavor, choose a crumbled feta or blue cheese.
The key component to any amazing salad is the dressing. I love to make my homemade Ranch dressing. If I am in a pinch and need to use store-bought ranch dressing, I reach for Ken's Deluxe Ranch Dressing. It is a refrigerated ranch dressing and tastes the most like homemade ranch.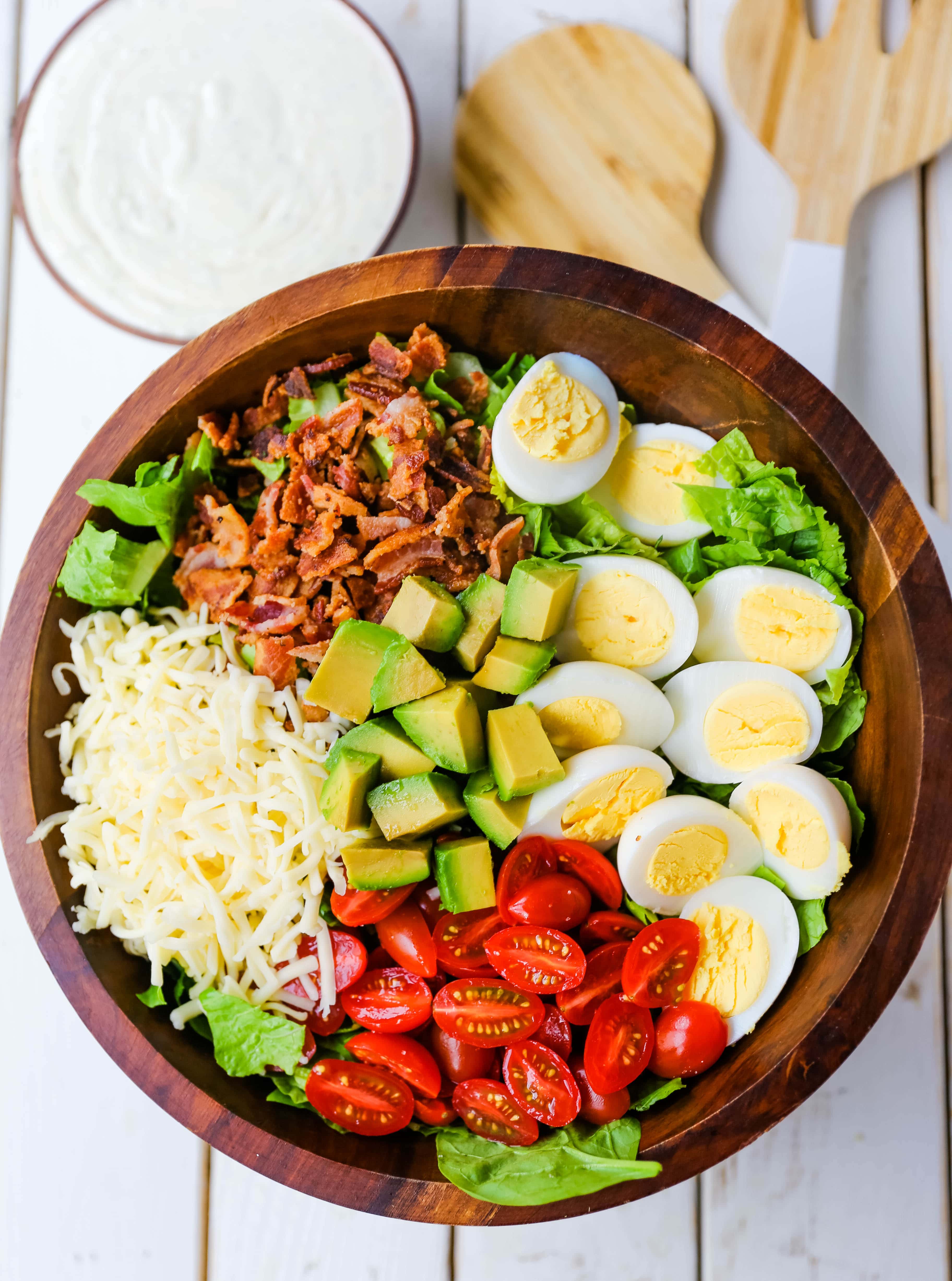 If you love salads, check out my other salad recipes:
Chopped Salad with Creamy Basil Dressing
Spinach Berry Salad with Sweet Poppyseed Dressing
Ultimate BLT Wedge Salad
I love to hear from you! If you make this recipe, please be sure to leave a comment and give this recipe a rating. Sign up for my newsletter below so you never miss a recipe. Thank you for following along! I truly do have the greatest readers. FOLLOW ME ON:   INSTAGRAM — FACEBOOK— PINTEREST