Spinach Berry Salad with Sweet Poppy Seed Dressing
Fresh Spinach with Strawberries, Blueberries, Raspberries, Feta Cheese, Red Onions, Sliced Almonds and topped with a Homemade Sweet Poppy Seed Dressing. 
Spring is right around the corner which means potlucks and parties are coming. Fresh salads and bright desserts are always perfect to bring to a party or shower. This Strawberry Spinach Salad with Feta and Poppy Seed Dressing is always a crowd-pleasing popular salad.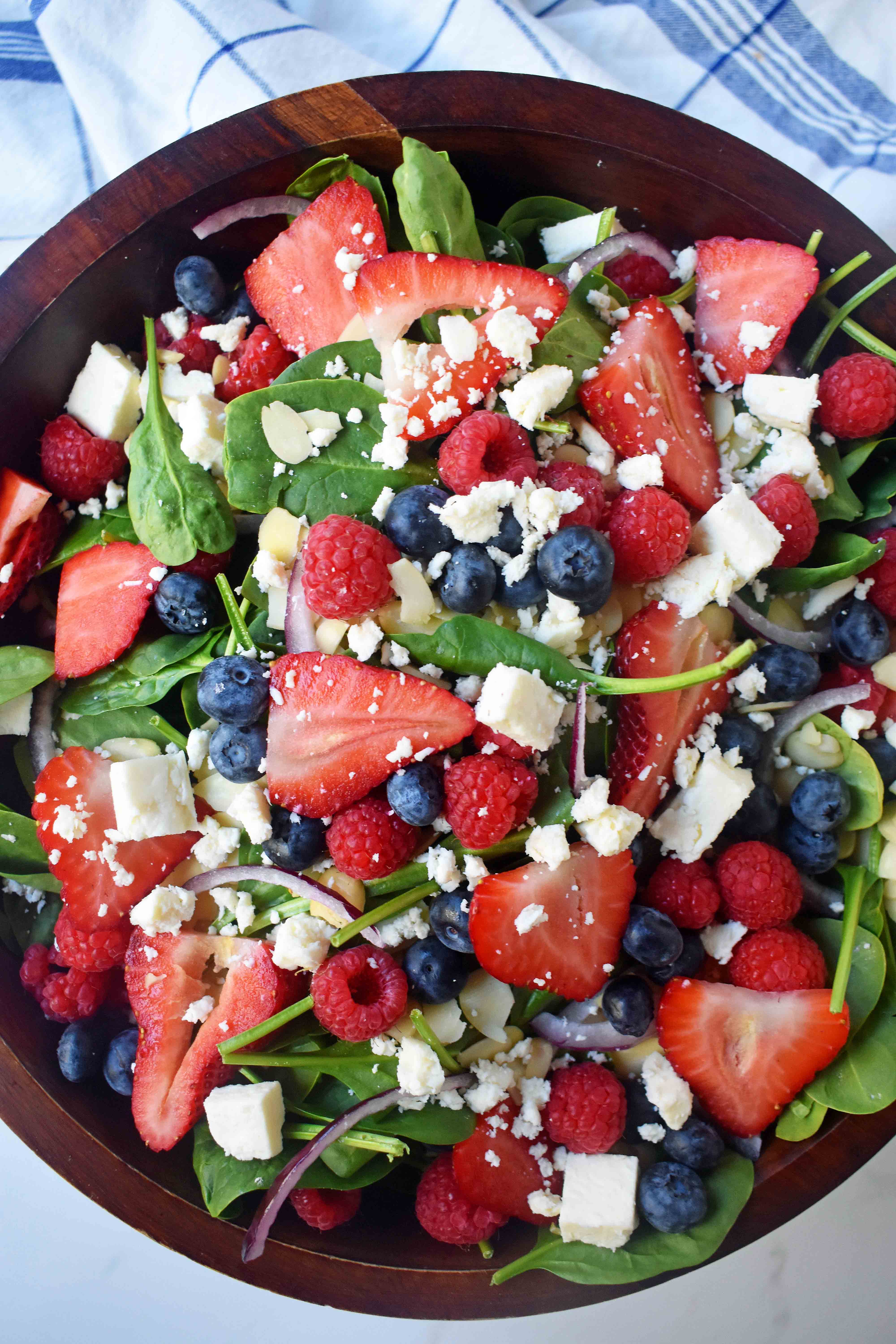 The beauty of this Spinach Berry Salad with Sweet Poppy Seed Dressing is the variety of berries -- strawberries, raspberries, and blueberries used to keep the flavors interesting. Feta cheese is added for a salty tangy taste. You can use a milder cheese such as grated mozzarella as well. Sliced or slivered almonds are added for crunch. If you want to elevate the salad, you can toss the almonds in some sugar in a pan and caramelize the sugar to make sugared almonds. The thinly sliced red onions give the salad a savory flavor.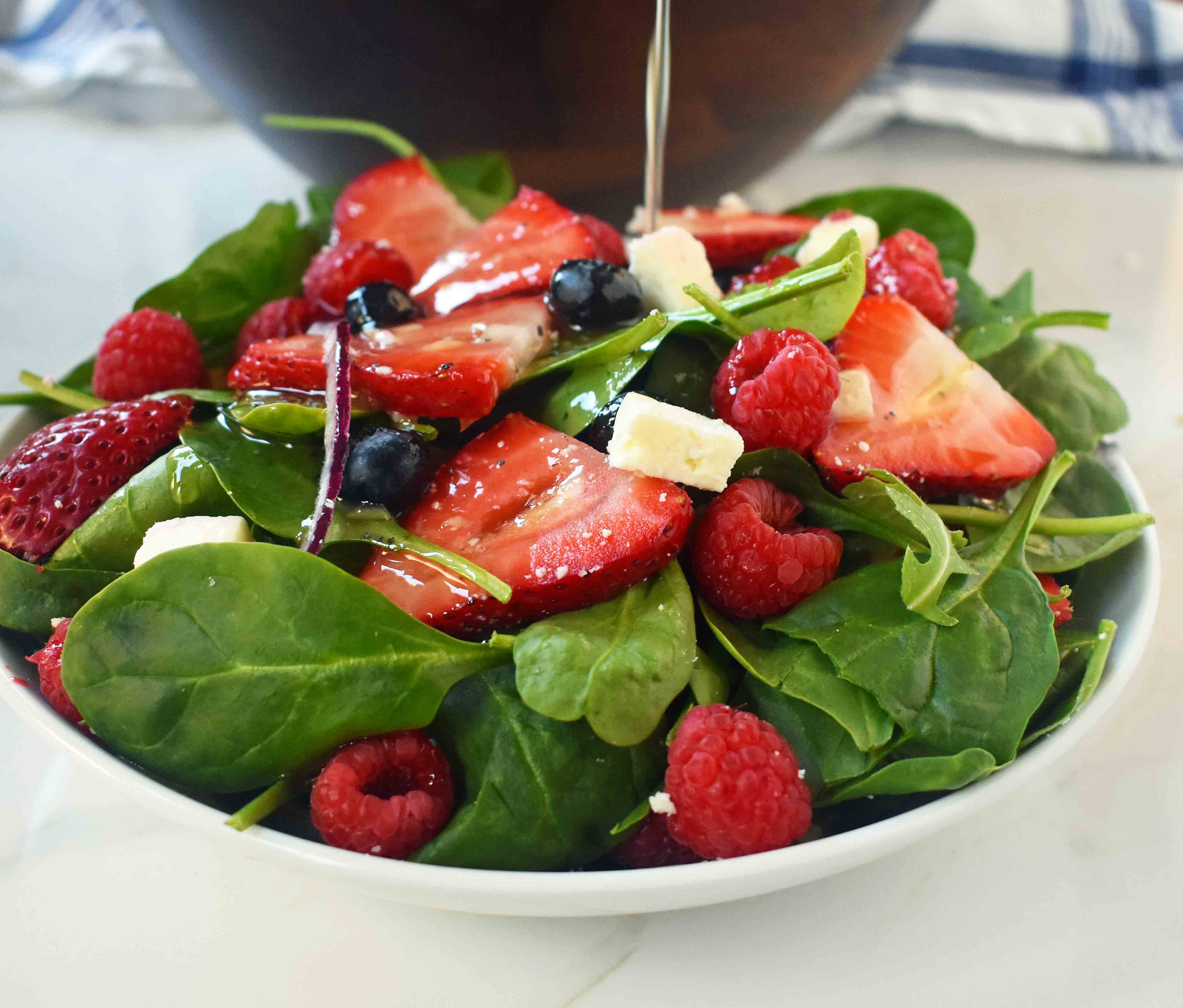 The Sweet Poppy Seed Dressing is made with oil, vinegar, sugar, poppy seeds, dried mustard, and salt. Super simple. Super good. You can put this dressing on any type of salad and it will be good but it always pairs so nicely with salads with fruit. The key is to shake, shake, shake before serving as the sugar settles to the bottom of the jar.
You can use all types of vinegar in this poppyseed dressing. If you desire a light-colored dressing, use white vinegar. If you want a sweet tang to your dressing, use apple cider vinegar. If you want to compliment the berries, use a raspberry vinegar. I always pick up some Mountain Town Olive Oil when I visit Park City and the Raspberry or Blackberry Ginger are wonderful in this dressing (not sponsored, just a fan).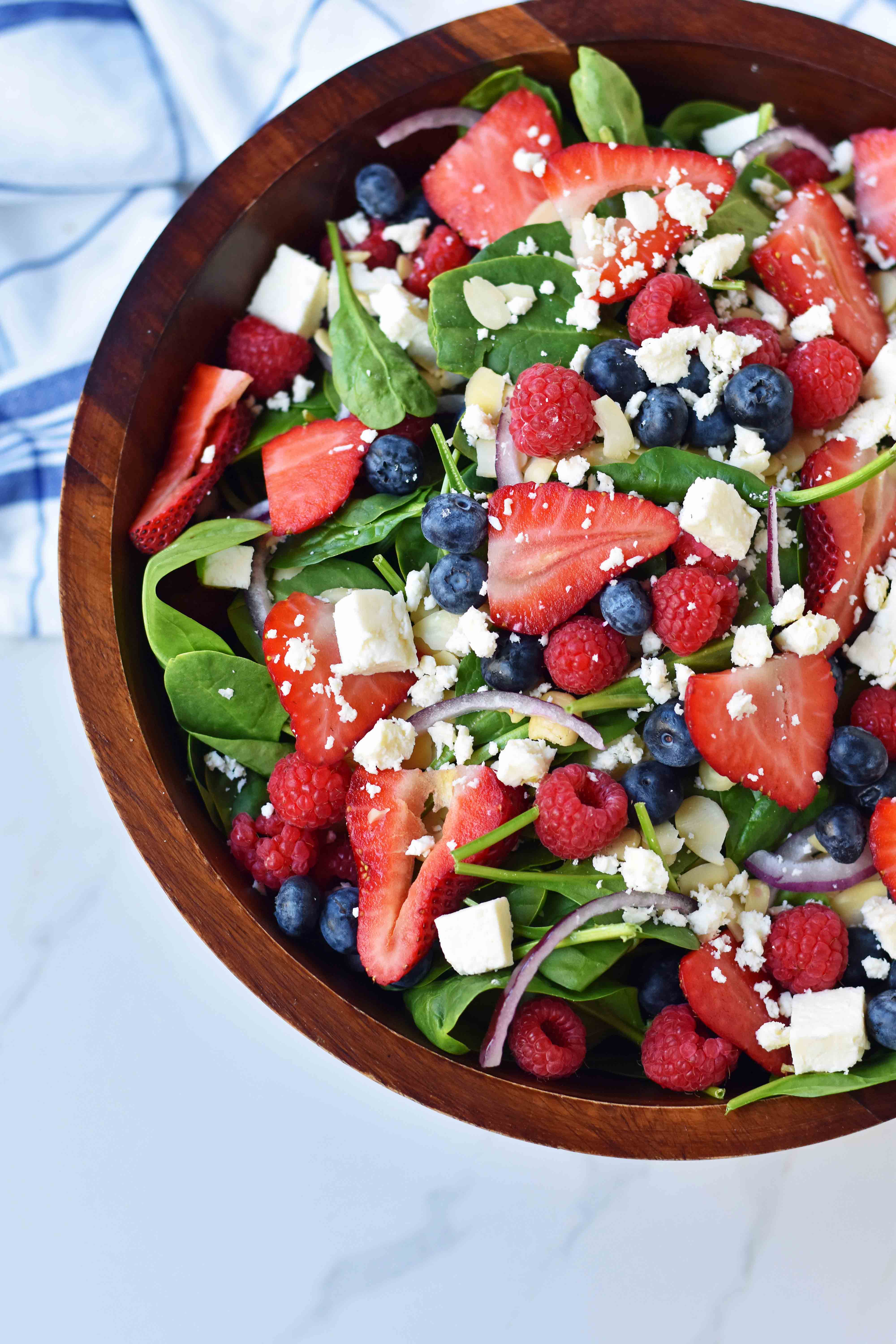 You can find more salad recipes here:
Berry Candied Pecan Salad with Lemon Vanilla Bean Dressing
Color Me Pretty Healthy Greek Salad with Feta Cheese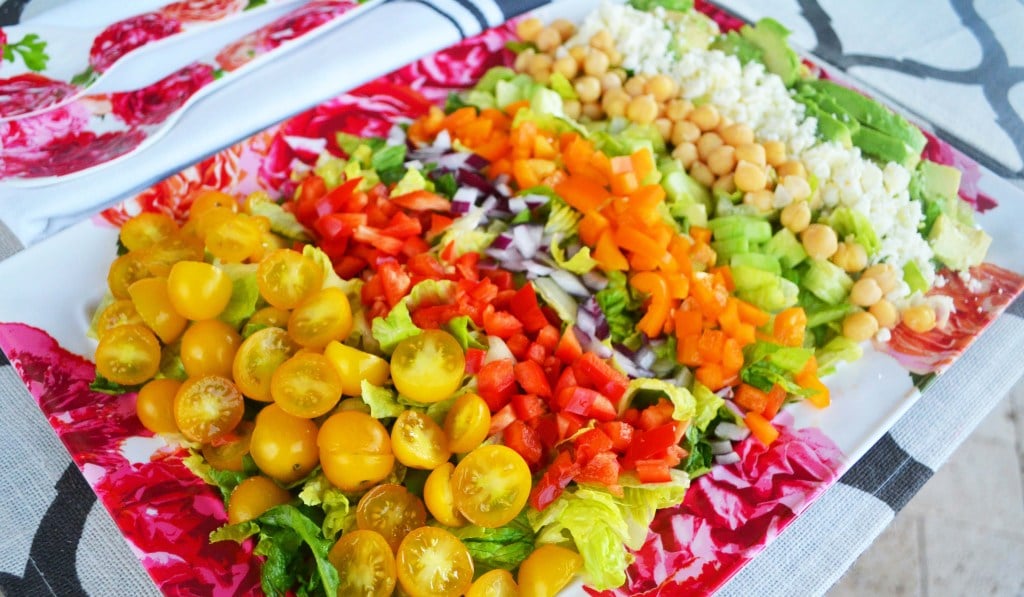 pin on pinterest: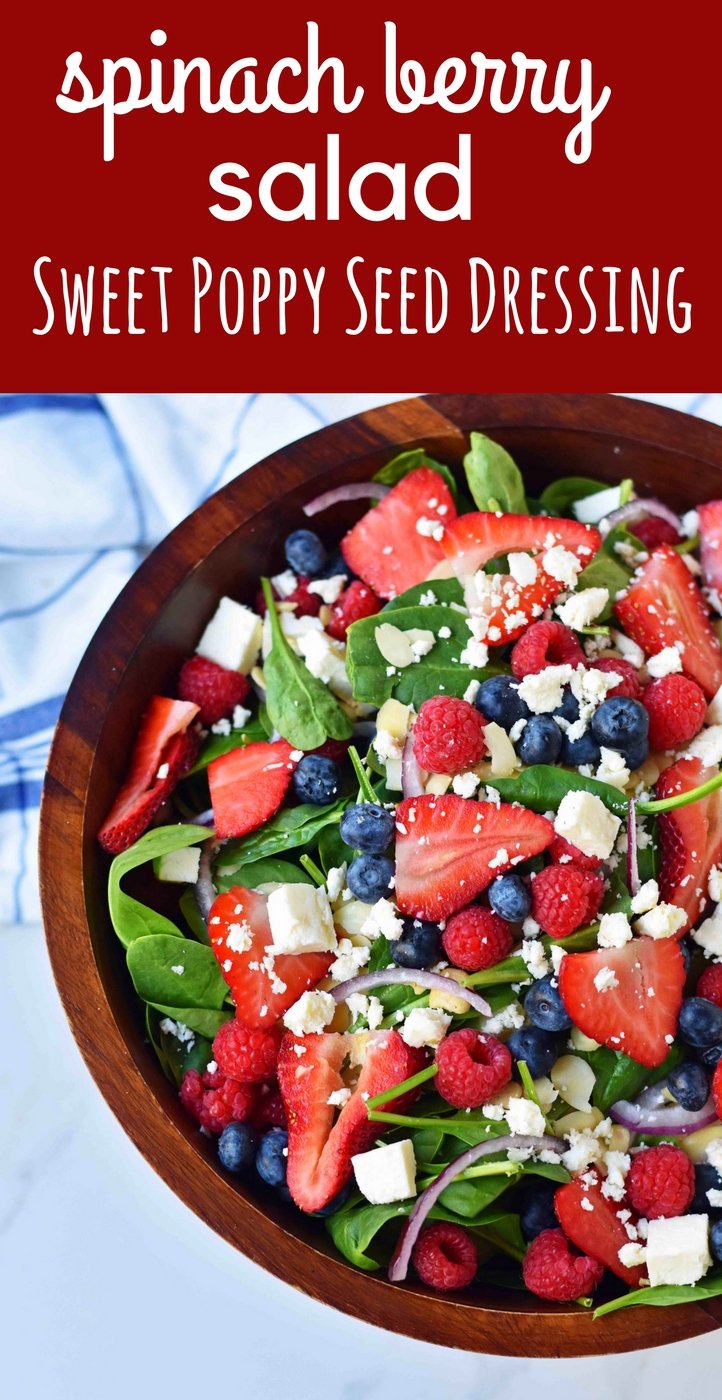 Happy Cooking, my friends!