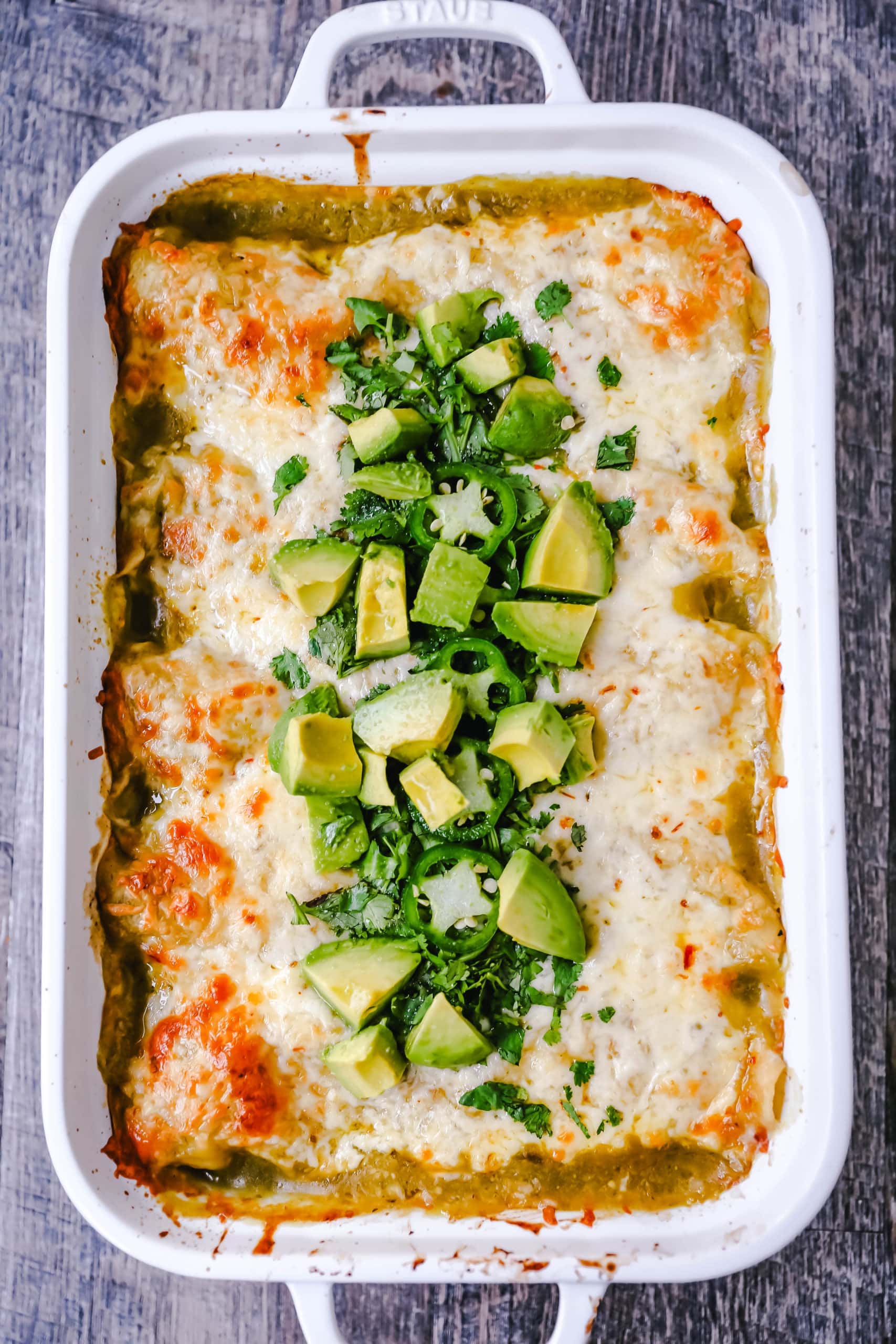 Creamy Green Chile Chicken Enchiladas
Creamy chicken enchiladas stuffed with a cream cheese and sour cream green chile chicken rolled into corn tortillas and topped with green enchilada sauce and pepper jack cheese. The best creamy chicken enchiladas recipe!
If you love comfort food, I have the recipe for you! I have been working on this recipe for years. Enchiladas are one of my top 10 favorite foods and I take them pretty seriously.
I love a really good creamy chicken enchilada but many times they lack in flavor. Since they are wrapped in a creamy sauce, the spice and flavor can be diluted. So I was determined to make a creamy AND flavorful green chile chicken enchilada recipe.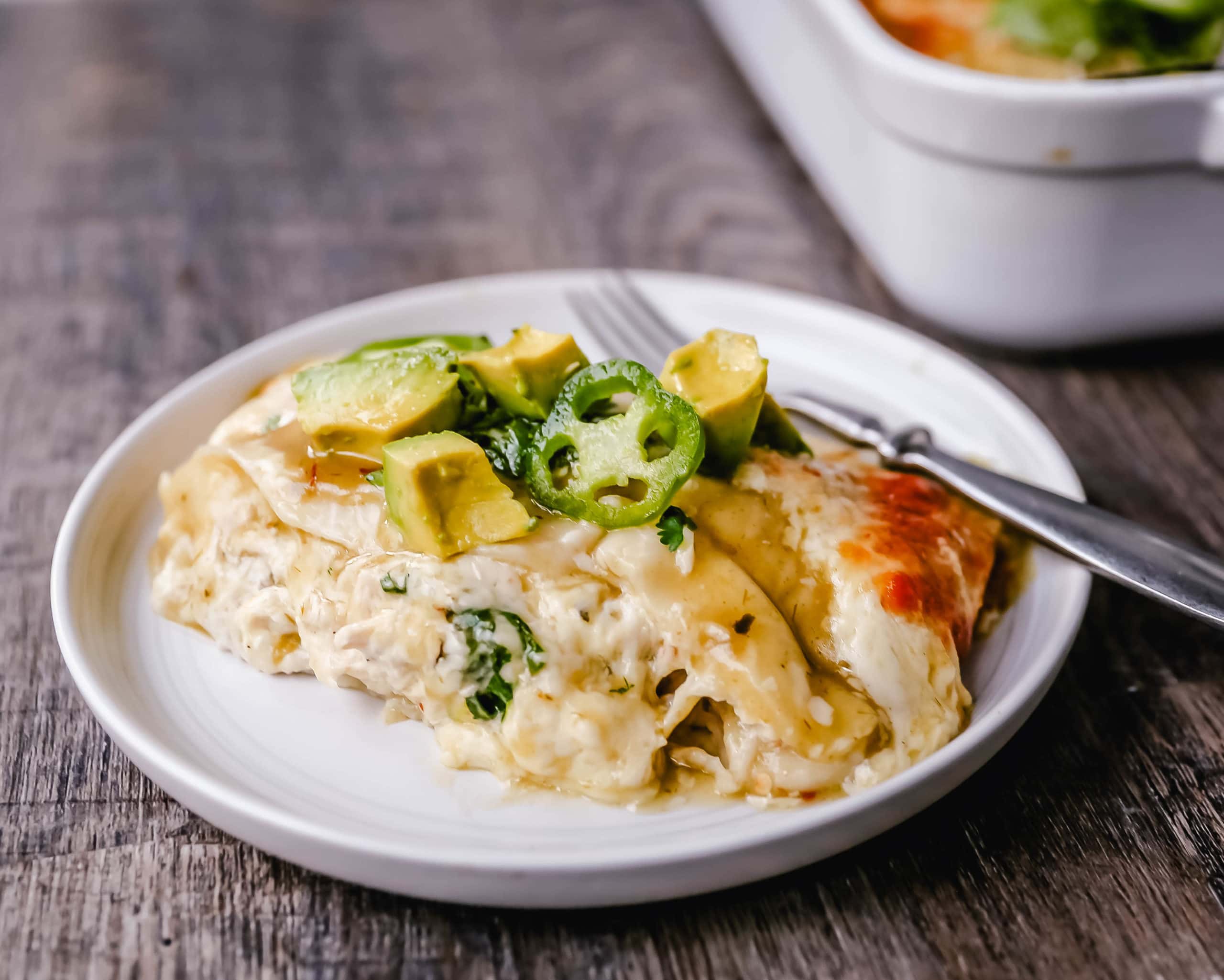 My brother, Scott, lived in Mexico for two years and when he came home, he put jalapenos on everything...and I mean everything! Nothing was spicy enough for him and his taste buds definitely changed. I learned some things from him about how to add flavor to food and how to make it more authentic. For those of you out there who don't love spicy foods, don't worry, you can customize these chicken enchiladas.
These Creamy Green Chicken Enchiladas are made with shredded chicken, sour cream, green chilies, cream cheese, spices, pepper jack cheese, tortillas, and a green chile enchilada sauce. You won't believe how good these Creamy Green Chicken Enchiladas are!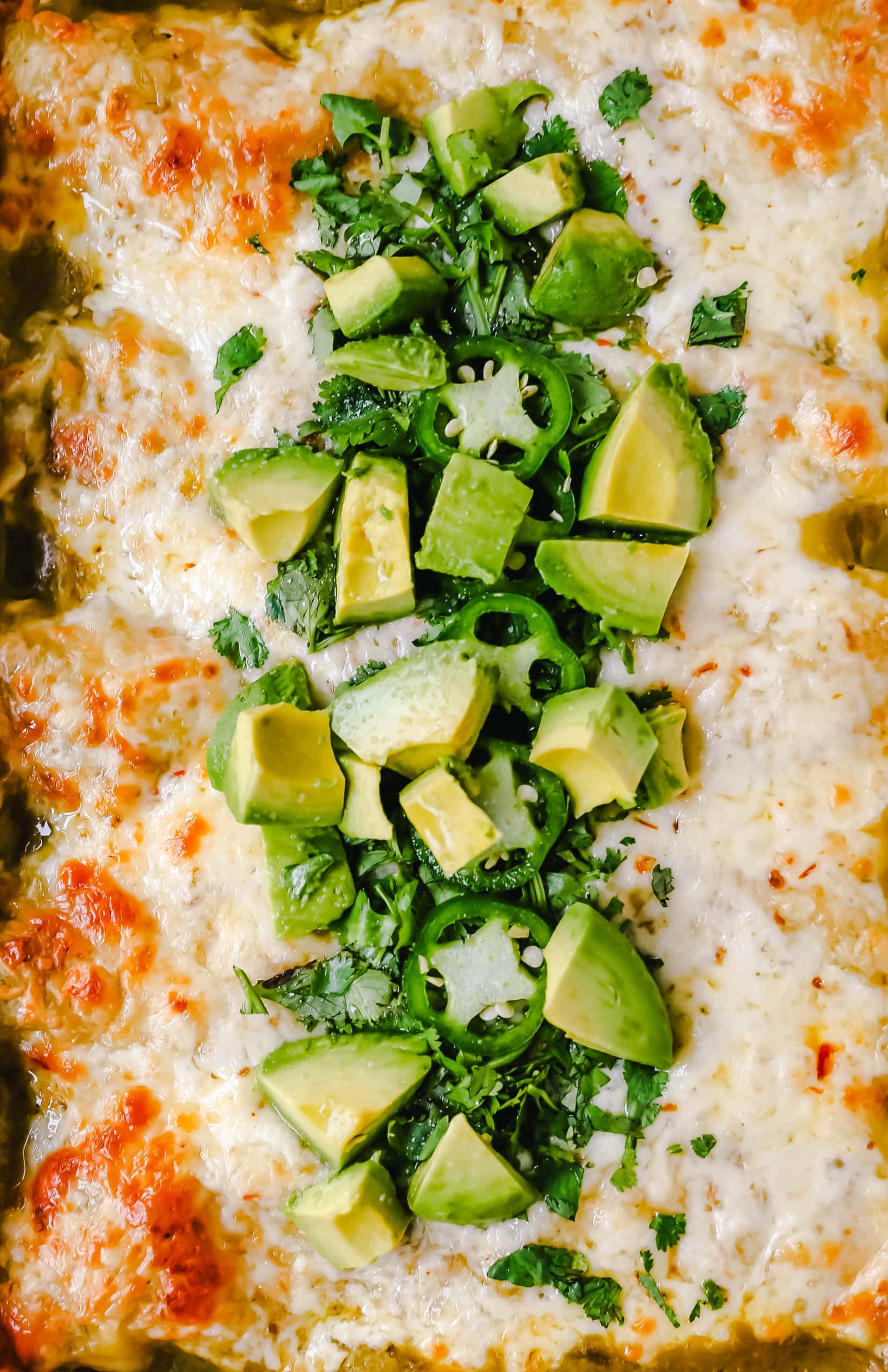 These creamy green chicken enchiladas start off with shredded chicken. This can come from rotisserie chicken, poached chicken, or slow-roasted chicken (in a crockpot). If I know ahead of time I am making chicken enchiladas, I like to throw some chicken breasts into a slow cooker and slowly cook the chicken until it is moist and tender and easy to shred. You can also poach the chicken which doesn't take much time at all.
The chicken is folded into sour cream, cream cheese, green chilies, grated pepper jack cheese, and spices. If you want some extra spice, add in some jalapenos. I love to add some Cholula Green Pepper Jalapeno Hot Sauce to the chicken mixture for an extra boost of flavor.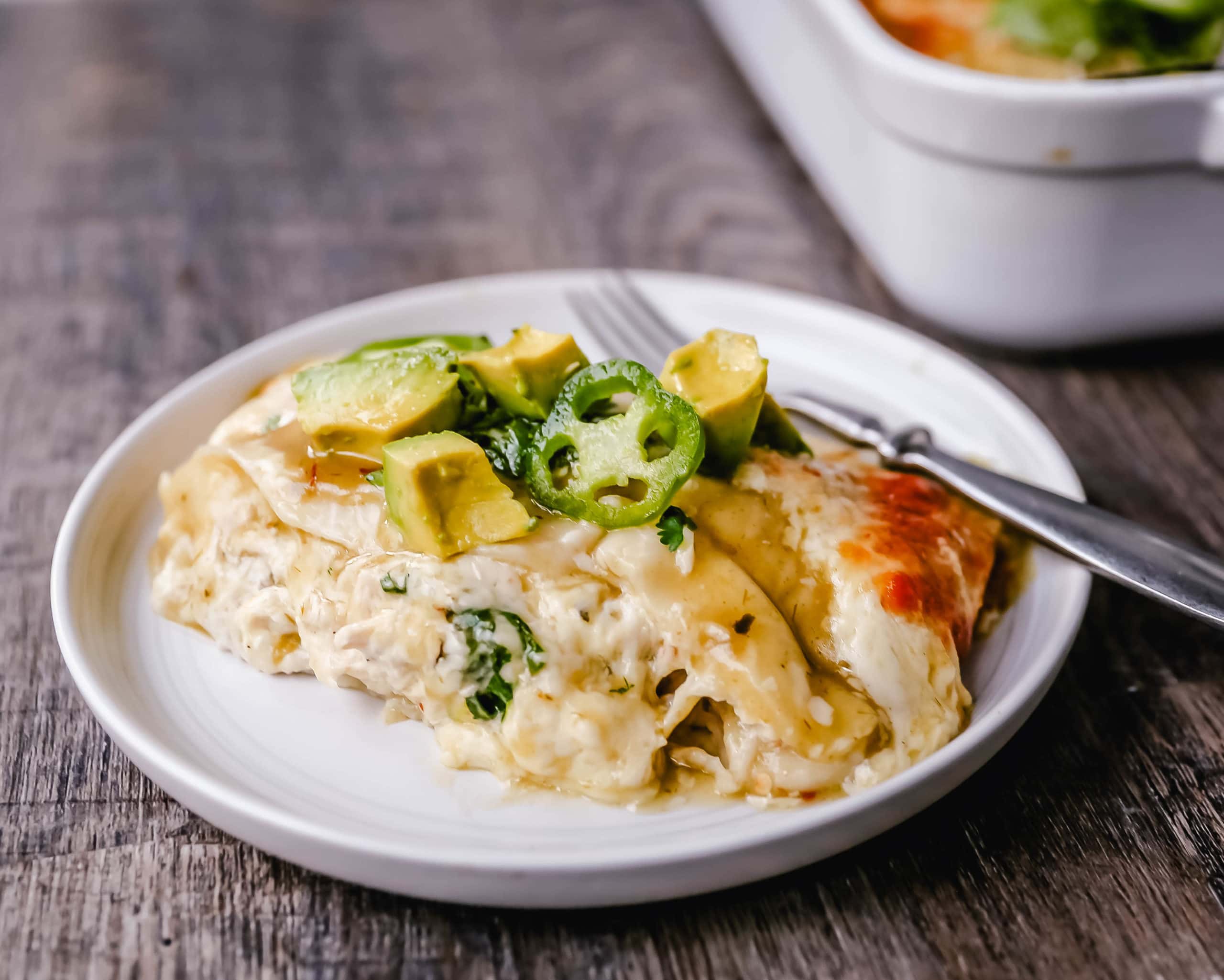 When making these cream cheese chicken enchiladas, you can use either flour or corn tortillas, depending on preference. I like to use the smaller flour tortillas for these enchiladas since they are a perfect size. If you use corn tortillas, I suggest heating a skillet over medium heat and add oil. Carefully dip each tortilla into the oil for several seconds and place the corn tortillas on a paper-towel-lined plate. This allows the corn tortillas to soften and make them easy to roll up.
I prefer to use Pepper Jack cheese because it adds a creamy spiciness to the enchiladas. I like to add half of the shredded cheese into the chicken cream cheese mixture and the other half to be sprinkled on the top. I hope you love these sour cream chicken enchiladas!