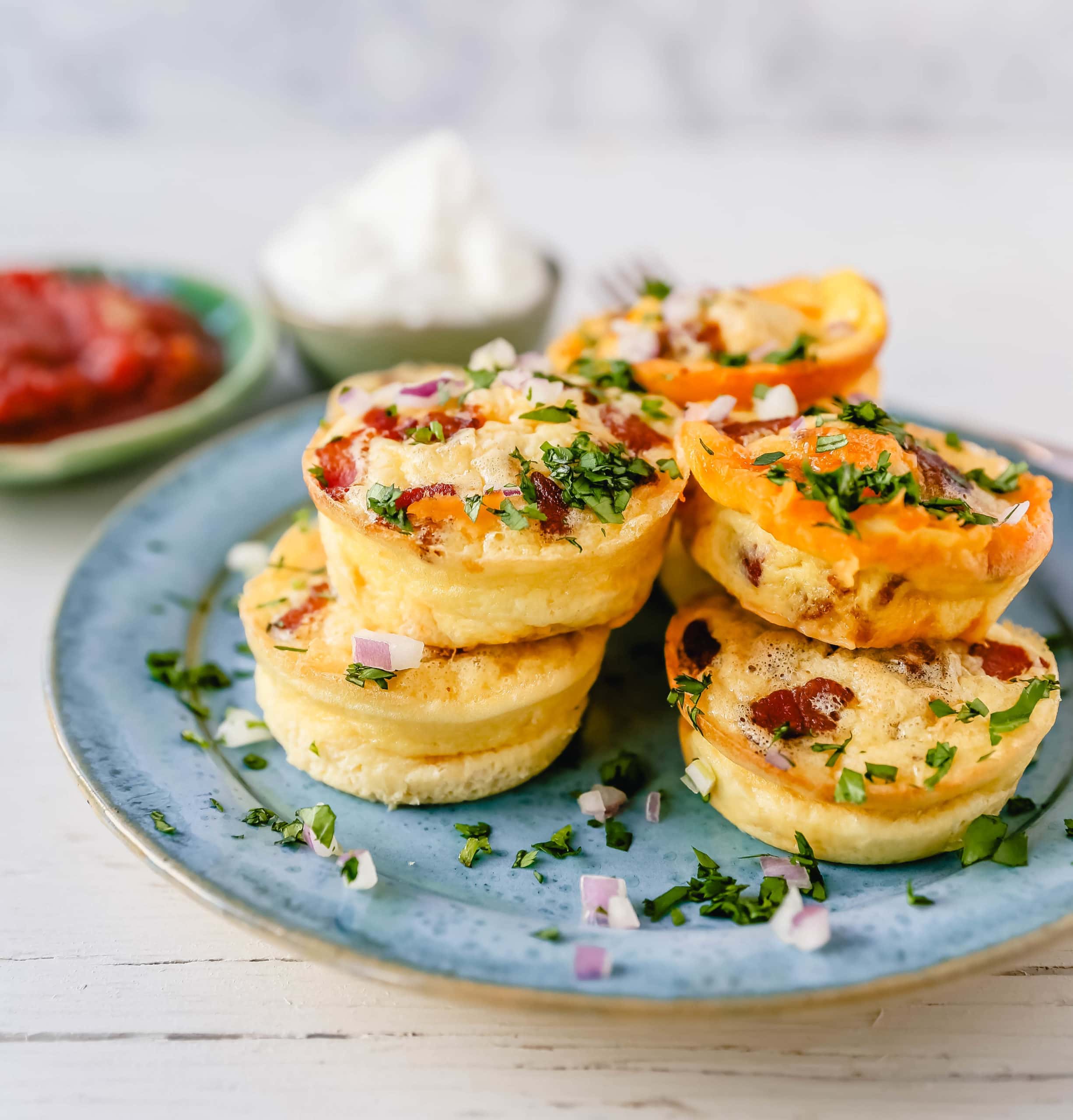 Mini Egg Bacon and Cheese Bites
A quick and easy bite-size high-protein and low-carb breakfast. These mini egg bites are the perfect start for your day!
These Egg Bites are my favorite thing to eat for breakfast these days. They are high in protein and low in carbs and fuel me for the day. When I was creating this recipe, I used all types of ingredients and techniques to determine the best egg bites recipe. This bacon and cheese egg bite recipe won over the competitors' hands down!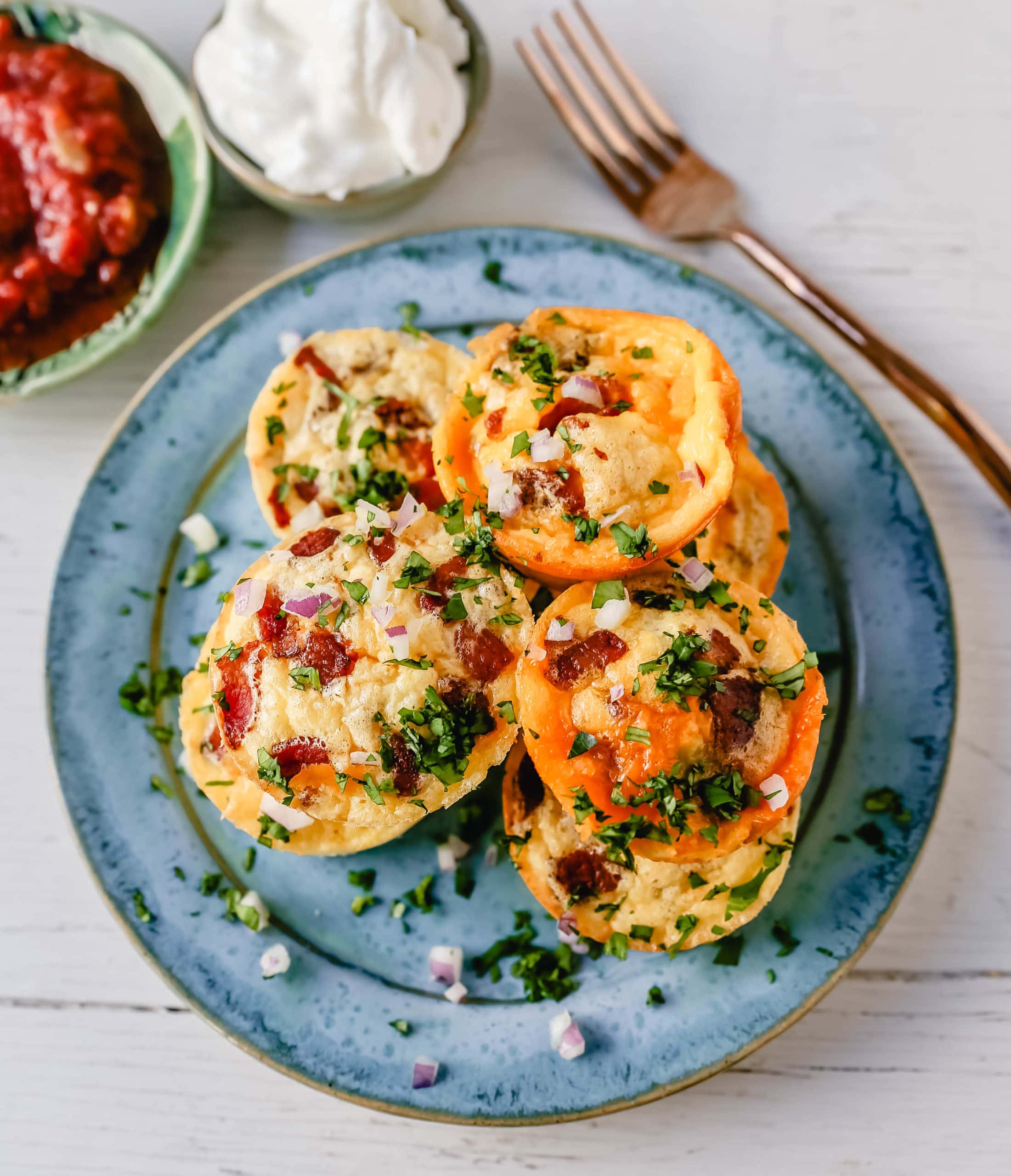 Recently we were traveling to Mexico and were about to embark on a long flight. My daughter was starving and told me that Starbucks sold these egg bites so we tried them out. They were pretty good but I knew that we could make them even better at home. So I started experimenting with all different types of ingredients -- adding milk to the eggs, adding cottage cheese, adding water, etc. There was definitely a clear winner in the texture department!
Then I experimented with different ways of baking the Starbucks copycat egg bites. I found that by adding a hot water bath in the oven, it helped to slowly cook the eggs and create a creamier texture. It is worth the extra effort to add a water bath to the oven.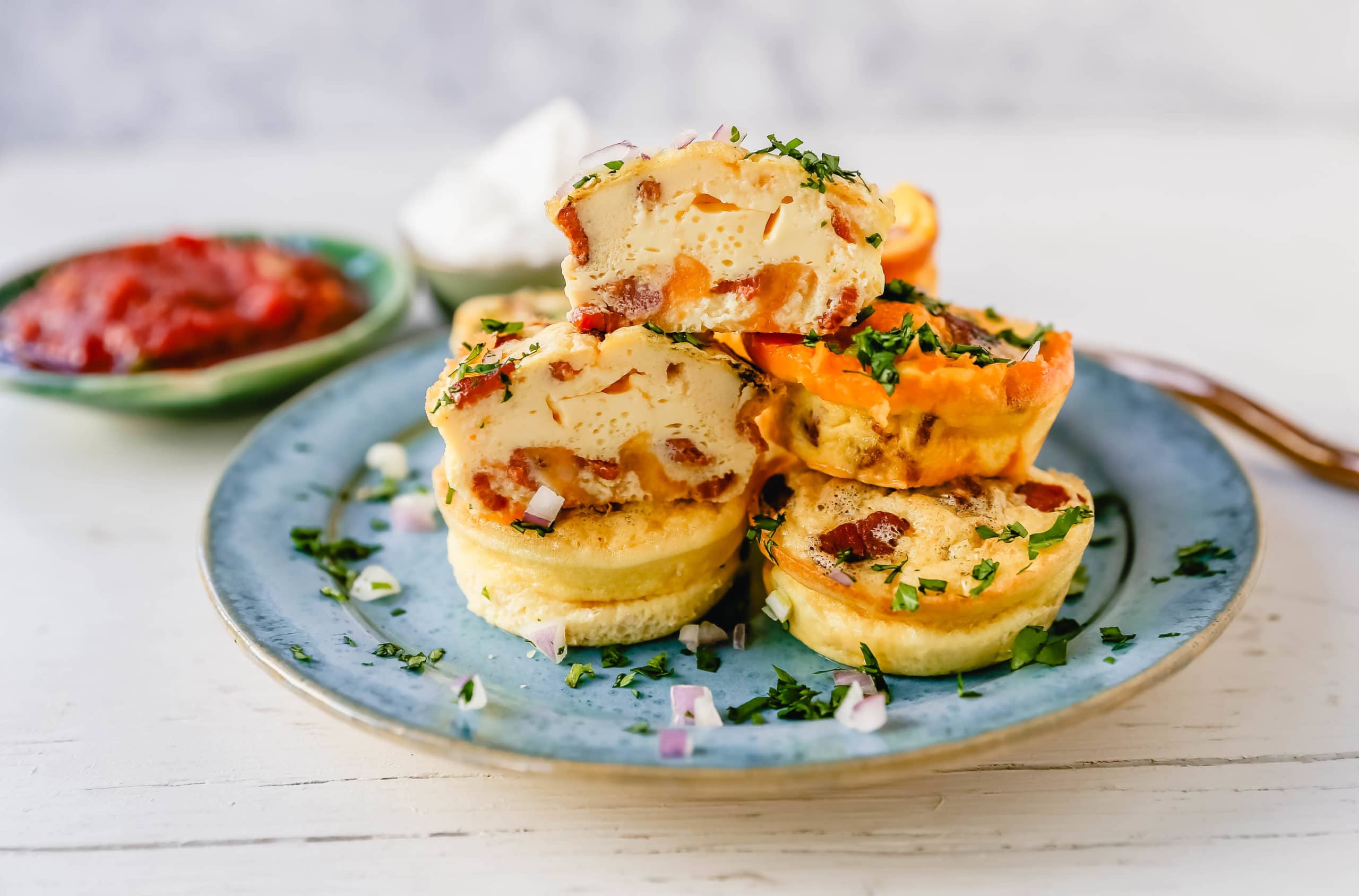 These Bacon Egg and Cheese Bites are made with eggs, salt, pepper, cottage cheese, a touch of hot sauce, crispy bacon, and cheese. They are a high-protein breakfast with the addition of cottage cheese. The cottage cheese adds 15 grams of protein and creates a creamier texture instead of using eggs alone.
The beauty of these homemade egg bites is that you can customize them according to your taste preferences. You can add all types of vegetables -- red peppers, broccoli, green onions, red onions, fresh herbs, etc. You can also add different types of meats -- ham, sausage, bacon, chicken, etc. If you use bacon, I suggest getting it nice and crispy.
You can add your favorite types of cheese to these muffin tin egg bites -- sharp cheddar, gruyere, mozzarella, pepper jack, fontina, parmesan, and so many others! You can change it up every time.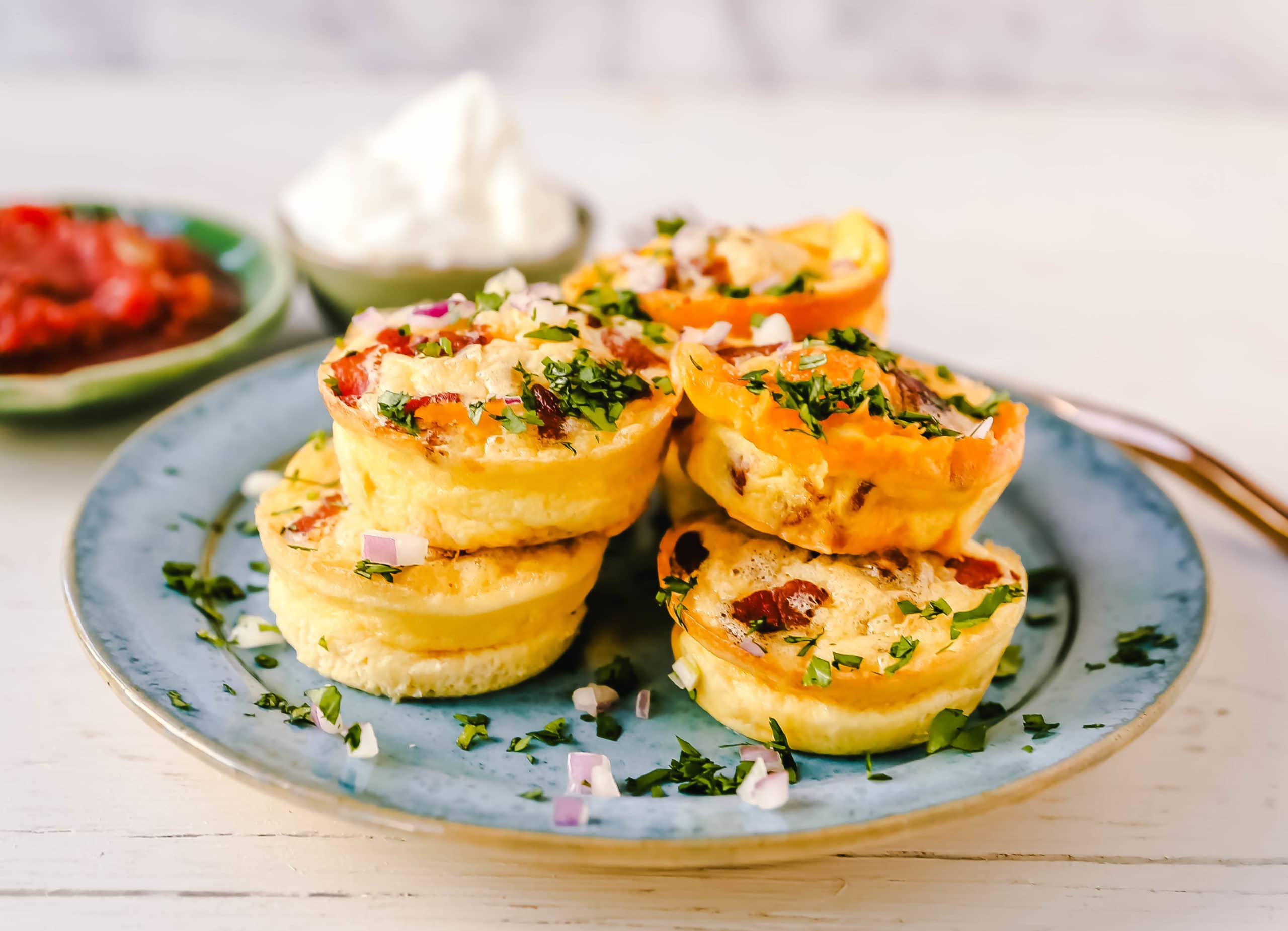 How to make the Best Egg Bites:
In a blender, add eggs, salt, pepper, cottage cheese, and hot sauce (like Tabasco or Tapatio). Puree until smooth.
Generously spray a standard-size muffin tin with non-stick cooking spray. Pour egg mixture into each muffin tin, filling it about ¾ way full.
Cook bacon until crispy. I suggest cutting it into small pieces as it helps it to cook faster. Drain on paper towels.
Sprinkle each egg mixture with bacon and cheese. Using a butter knife, carefully stir the bacon and cheese into the egg mixture.
Heat water until hot. Carefully pour into a 9 x 13 pan and place on the bottom rack of the oven. This water bath is going to help slowly cook the eggs so it creates a creamy texture.
Cook until eggs are fully cooked through. Remove from oven and sprinkle with fresh herbs and serve with salsa and sour cream.
You can cook these homemade egg bites ahead of time and store them in the refrigerator. Just heat in the microwave for about 20 seconds when you are ready to eat them.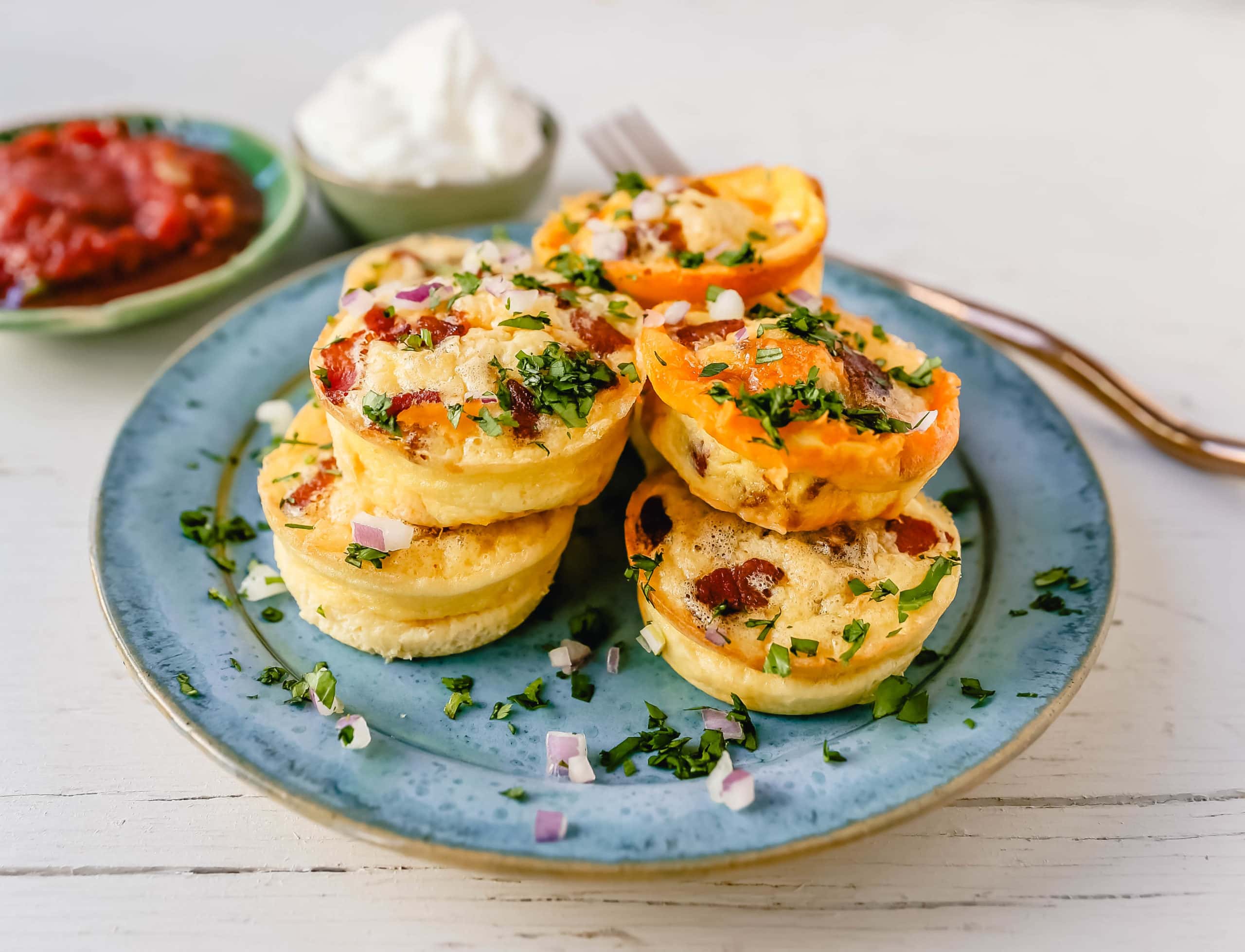 Here are some more breakfast ideas: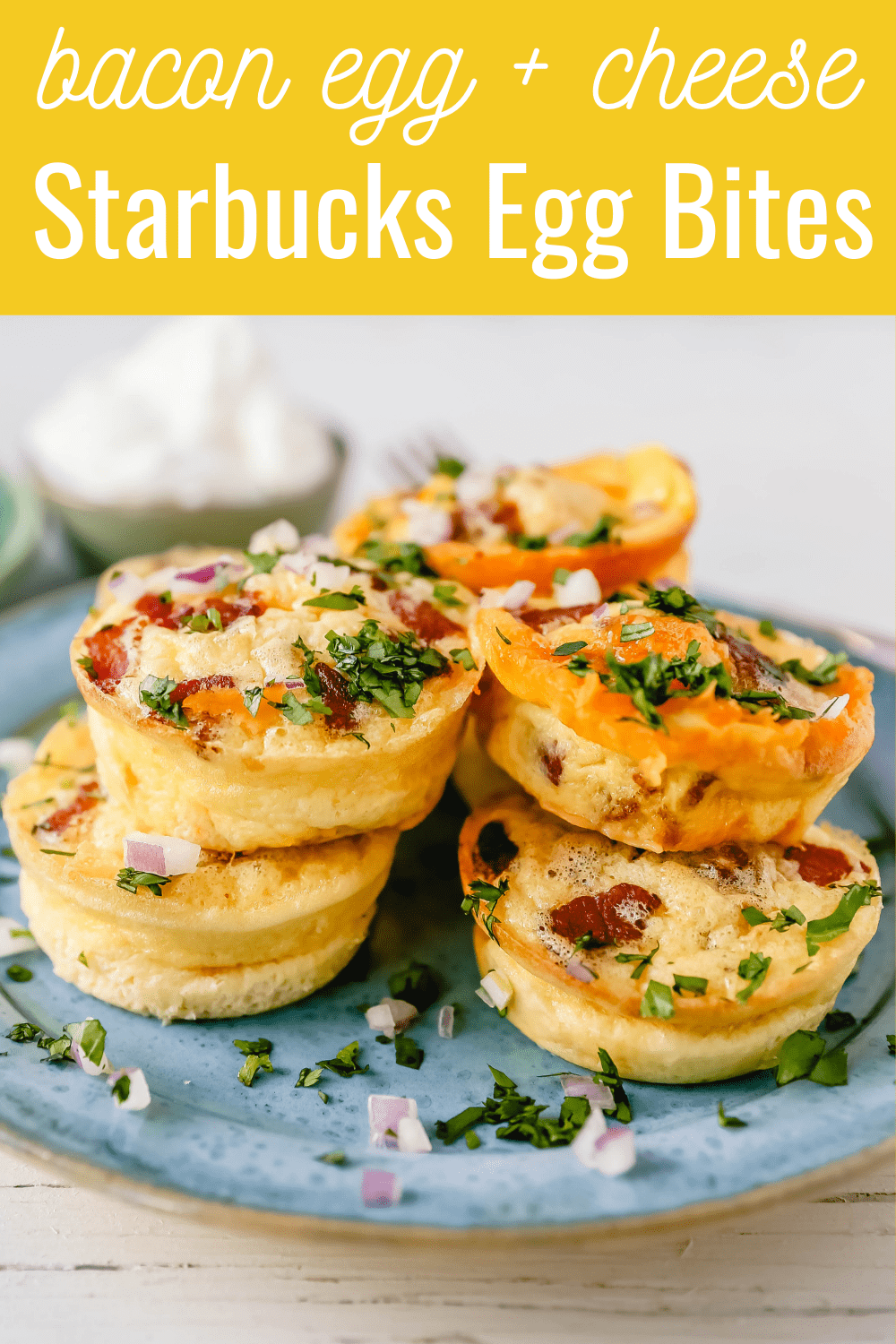 Follow Modern Honey on Facebook
Follow @modern_honey on Instagram
Follow me @ModernHoney on Pinterest