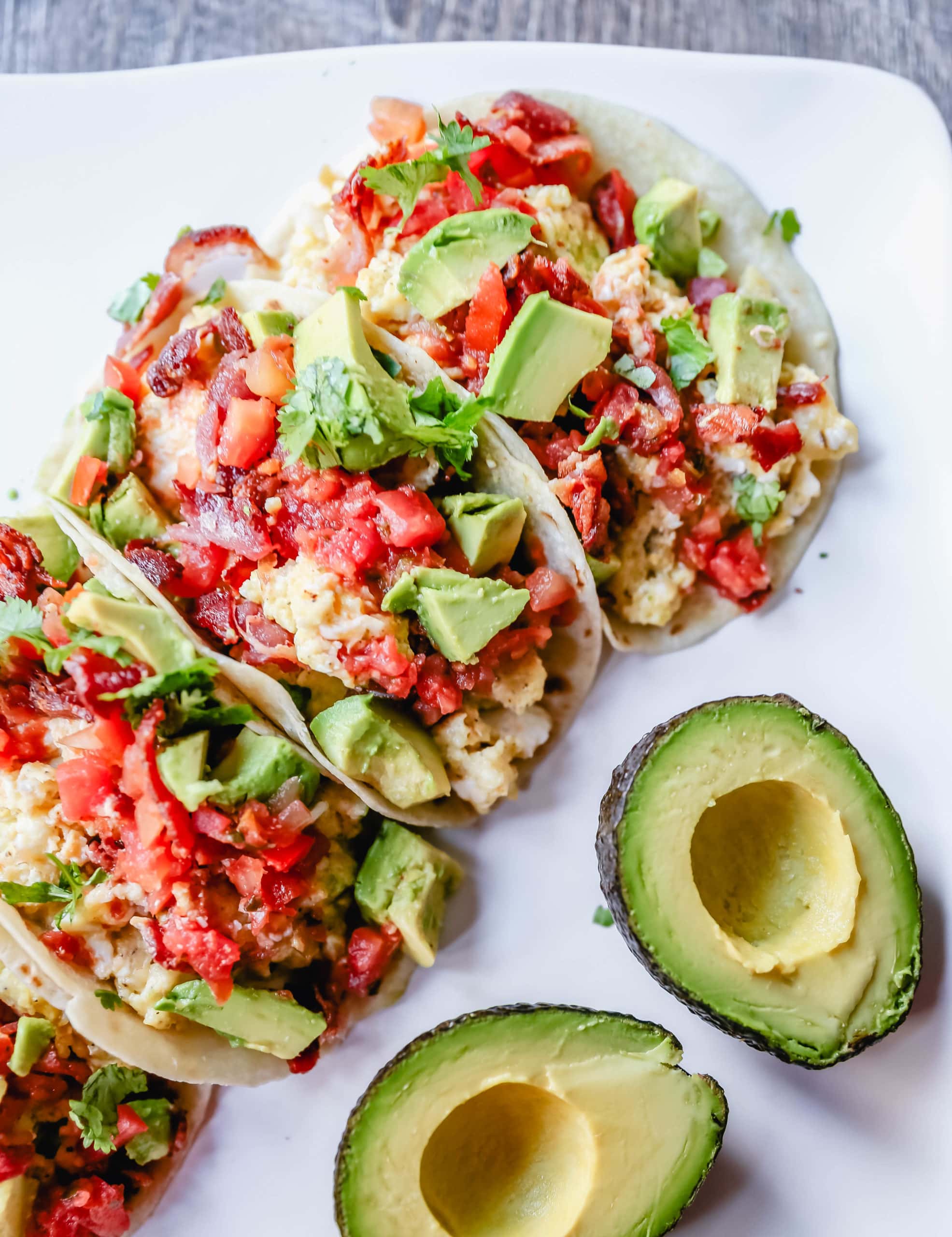 Breakfast Tacos
Bacon, Egg, and Cheese Tacos on Flour Tortillas and topped with Fresh Salsa. A Texan favorite breakfast!
We lived in San Antonio, Texas for 3 years and ate more tacos than we would like to admit! It was my goal to try all of the well-known taco restaurants in San Antonio and Austin to discover the best tacos in Texas! They are definitely known for their tacos and they take them seriously!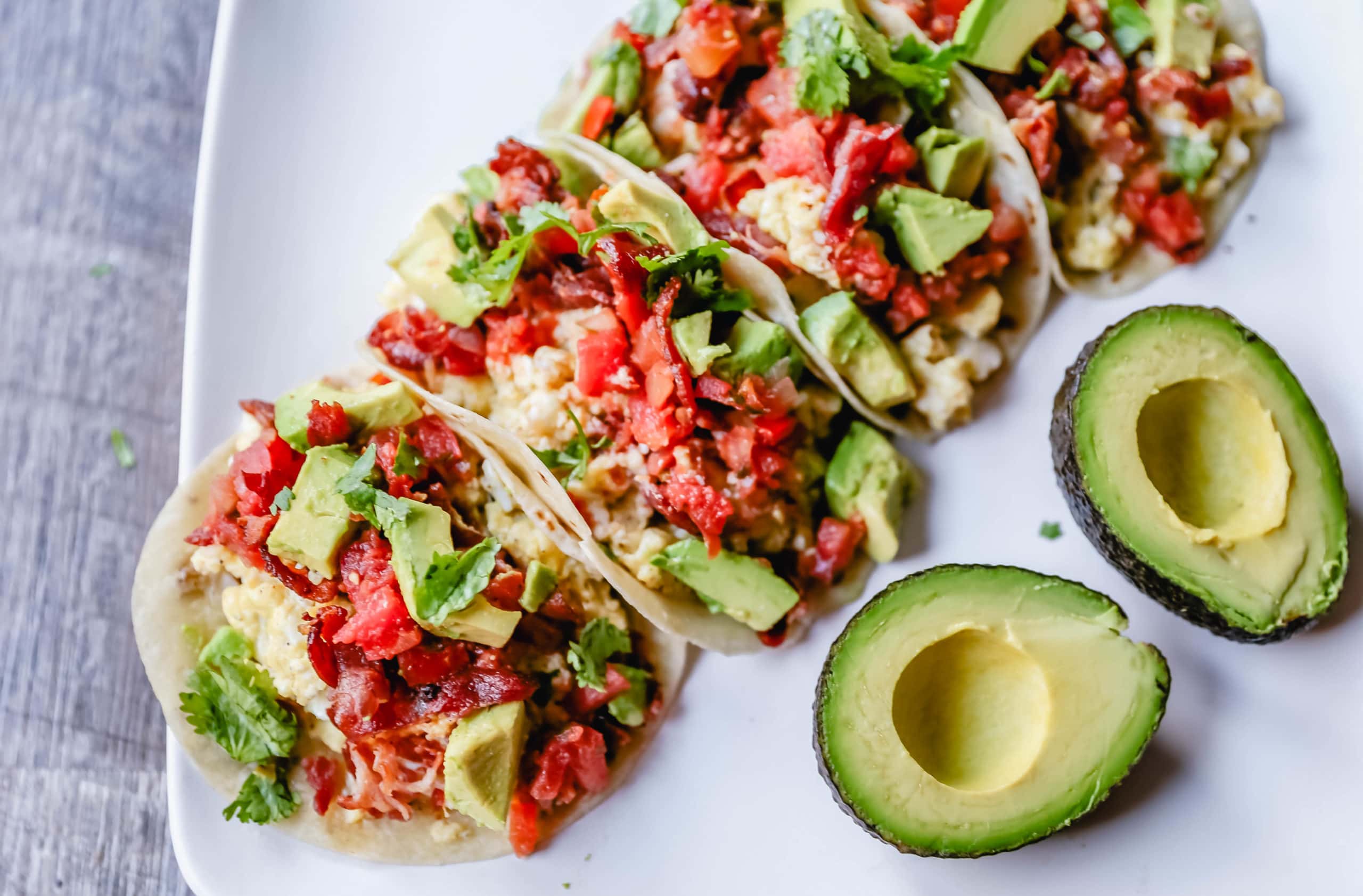 There was a fast food taco place nearby our home that made flour tortillas from scratch. We loved their simple breakfast tacos made with eggs, crispy bacon, cheese, flour tortillas, and salsa. Our next-door neighbors, the Rick's, took their family there every Saturday morning and would eat breakfast tacos as they discussed the chores and projects to tackle that day.
When they were moving from Texas to Arizona, they called us to ask and make sure we had good breakfast bacon, egg, and cheese tacos in Arizona. Thankfully, they were moving to a place with equally amazing tacos!
So when I am feeding a large group or even just my kids and husband on a Saturday morning, I love to whip up a batch of breakfast tacos. It is one of their all-time most requested breakfast meals.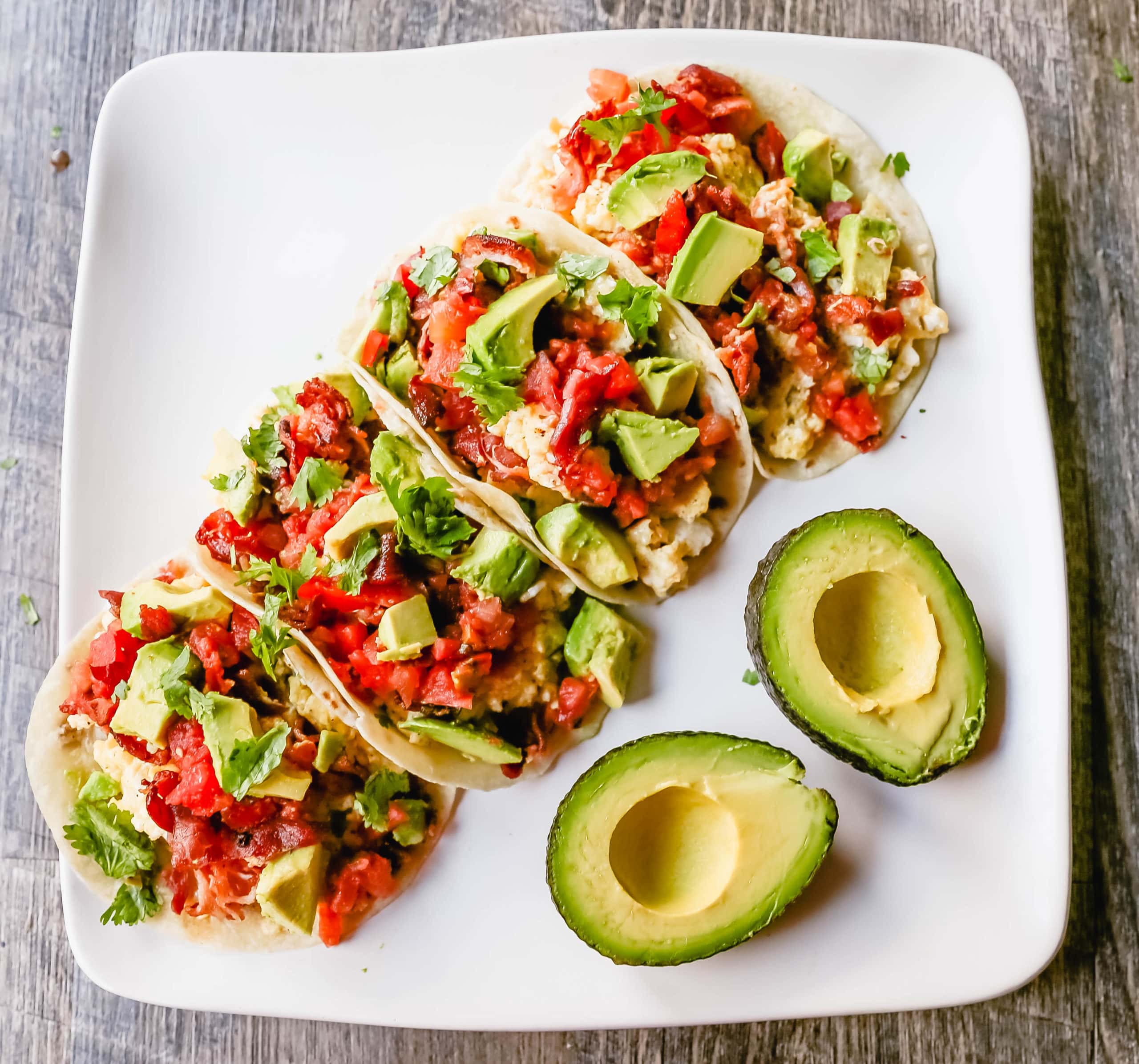 These Texas Breakfast Tacos are made with eggs, crispy bacon, a blend of Mexican cheeses, salsa, fresh cilantro, all on a flour tortilla. You can add avocado too to add some extra creamy richness.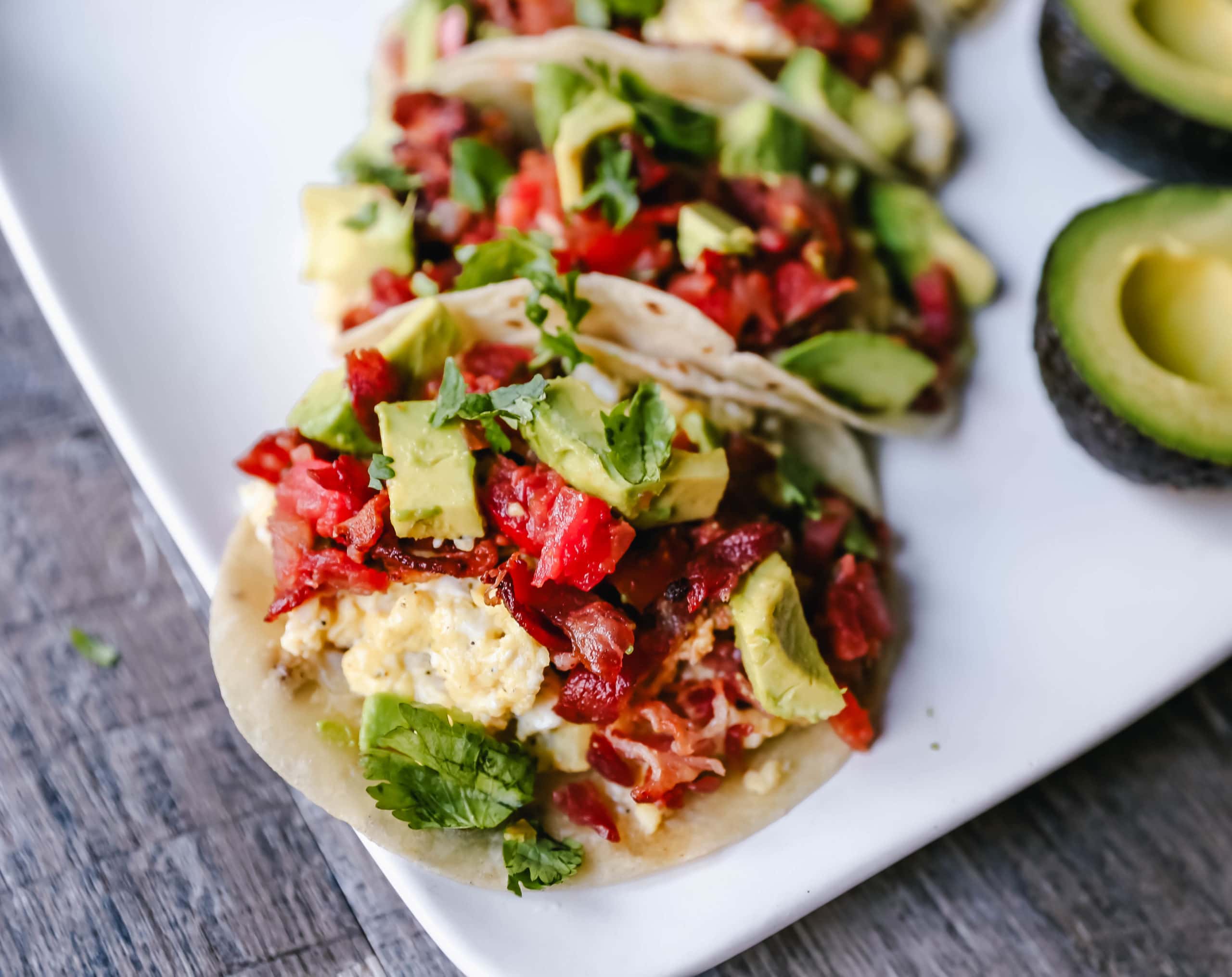 I love to use small flour tortillas (street taco or fajita size) from the grocery store. You can also use corn tortillas as well. I suggest heating them up so the tortillas and nice and soft.
How to make the Best Breakast Tacos:
Start by mixing the eggs with milk and a hefty dose of salt and pepper. You want the eggs to have flavor! Add Mexican cheeses to the scrambled eggs as they finish cooking.
Cook the bacon until nice and crispy. Use high-quality center-cut bacon, if at all possible, for the maximum bacon flavor.
Make a homemade salsa. I am sharing my two favorite red salsa and green salsa recipes and they are so easy!
Heat the tortillas until soft and warm. This will make them pliable and will keep them from tearing when you add the eggs and bacon. I suggest using small fajita or street taco sized flour tortillas.
Homemade Salsa Recipes:
Restaurant-Style Salsa
Salsa Verde (sweet green salsa)

If you love TACOS, check out these recipes:
Mexican Chicken Street Corn Tacos
Grilled Steak Tacos
Green Chili Pork Carnitas Tacos