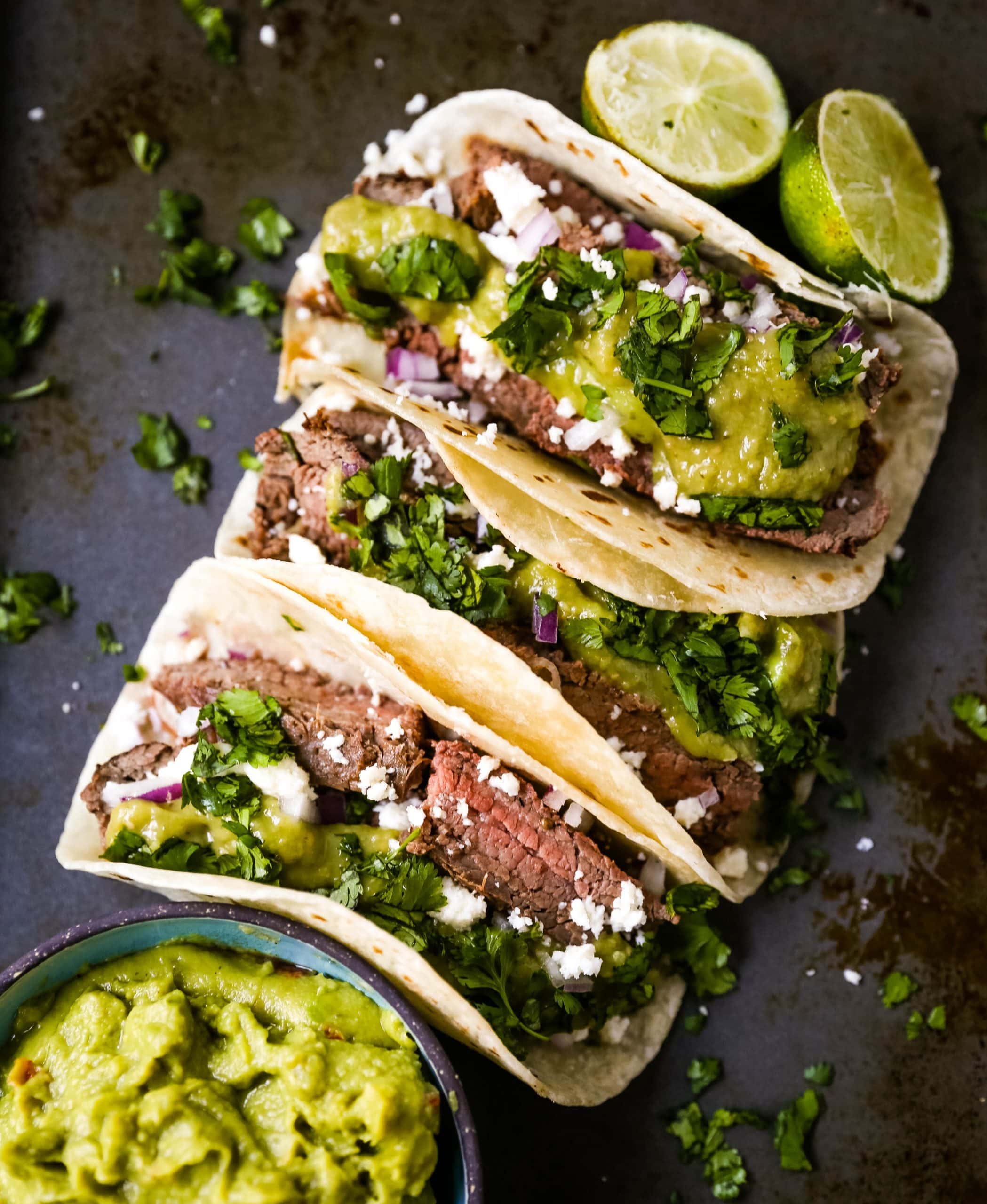 Grilled Steak Tacos
Juicy marinated grilled steak tacos with fresh cilantro, avocado, and salsa. The most flavorful and tender steak tacos recipe!
We are flirting with 100-degree weather here in Arizona. My kids have been living in the swimming pool for weeks which means grilling up some meat on the grill is the ultimate summer life.
Since we live in Arizona, tacos are a big deal around here. My kids crave tacos all of the time so when I let them know that steak tacos are on the menu, they literally go crazy. These Grilled Steak Tacos are so perfectly juicy and tender with a fresh marinade that brings out the flavor of the steak.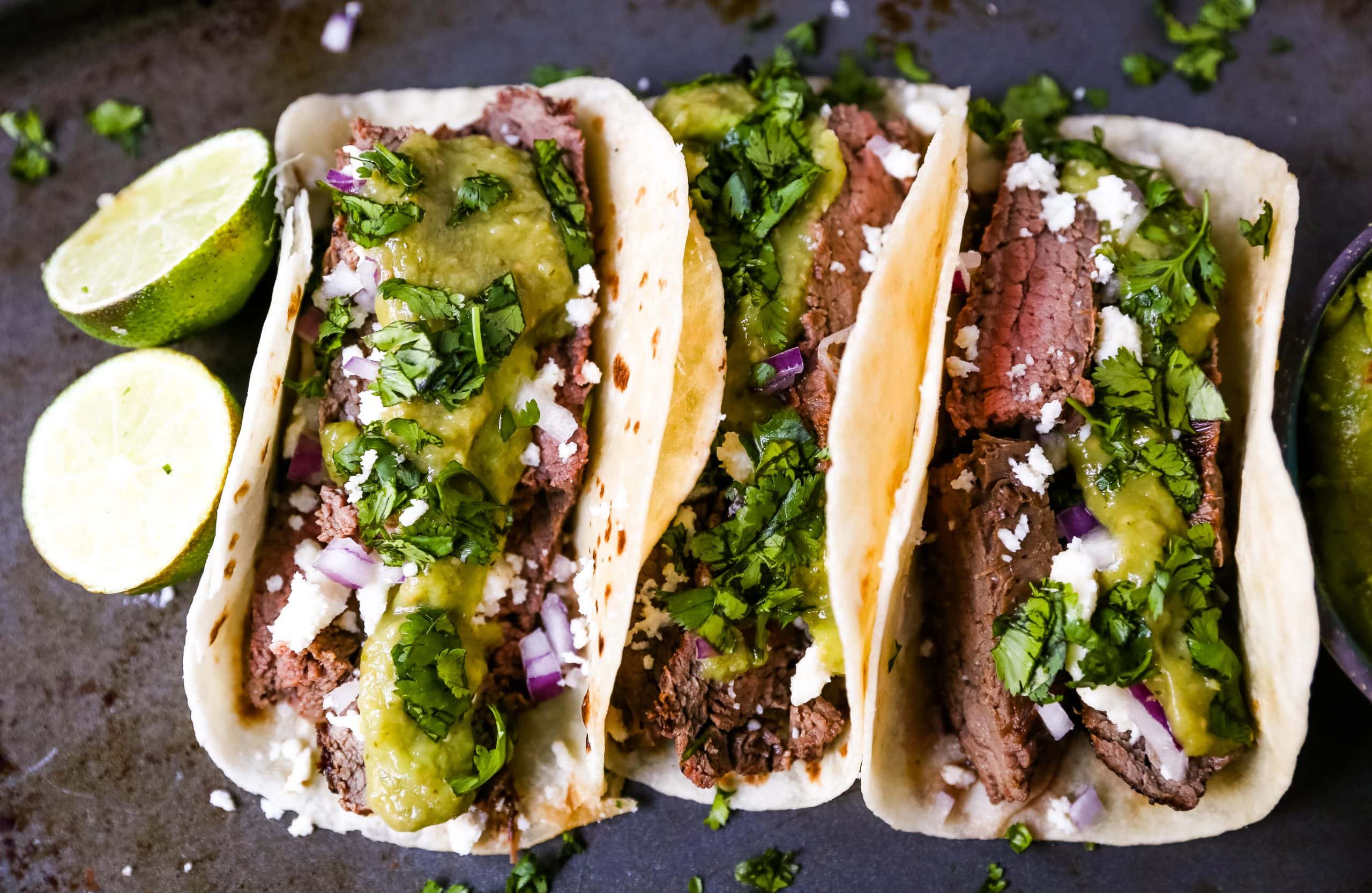 These Mexican Steak Tacos start off with marinating the steak. I reach for flank steak since it is a thin piece of steak and perfect for tacos. I just go to the butcher at Fry's and I can choose the size of flank steak depending on how many mouths I am feeding that day. I love it when flank steak is on sale and will usually buy a few of them and place it in my freezer for future steak taco nights. To feed our entire family, the steak costs around $9-$10 when it is on sale.
The steak taco marinade is made with oil, fresh lime juice, cilantro, and Mexican spices. It starts with a mild type of oil such as canola oil. Then fresh lime juice is used to tenderize the meat and give a fresh flavor.
A mix of Mexican spices are rubbed all over the top. I always use a fork and pierce the meat to allow the steak to soak up all of the marinade. I flip over the flank steak and pierce it on both sides. Let it marinate for 30 minutes to 1 hour.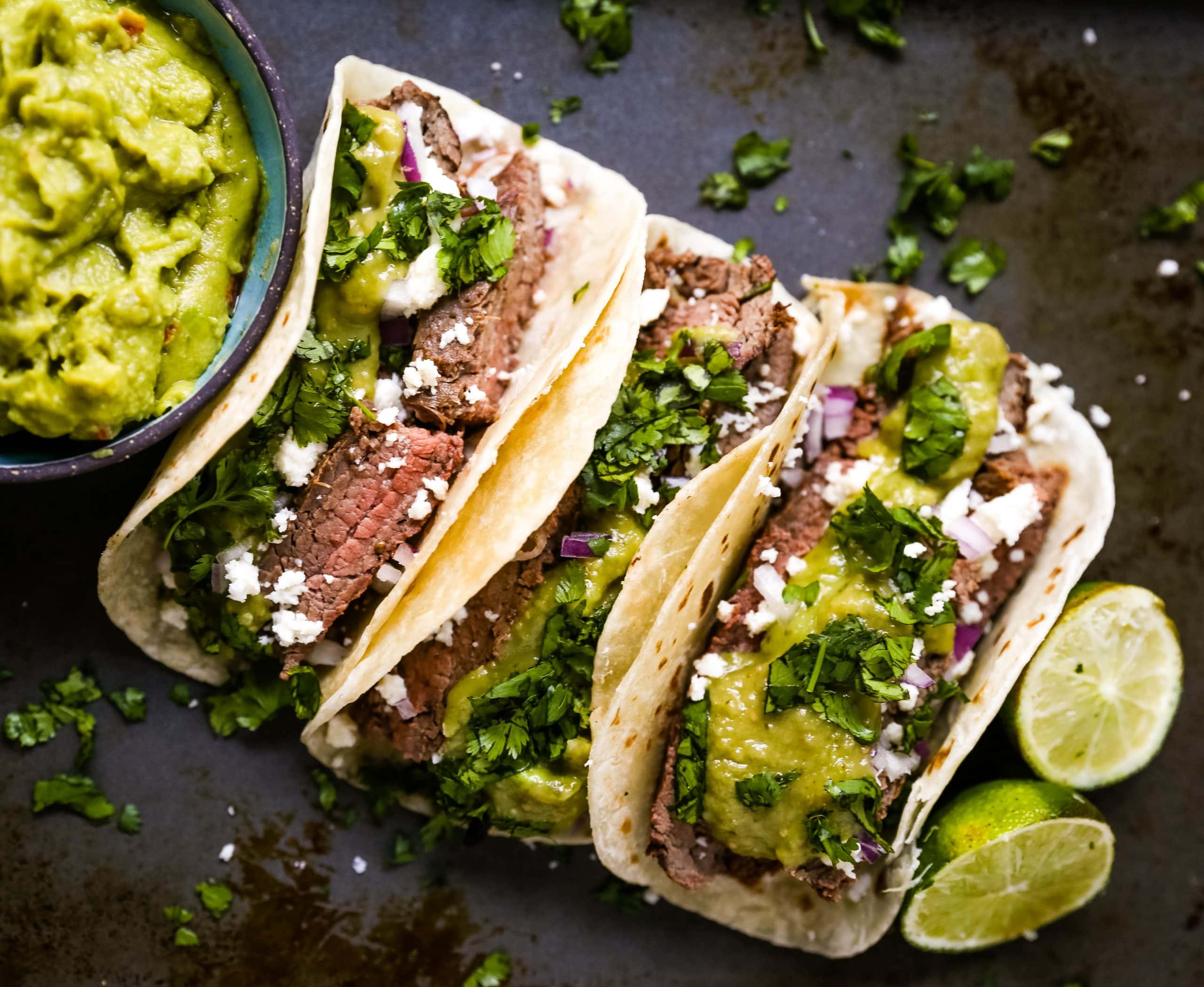 Heat up the grill to medium-high heat. Carefully brush the grill with a little bit of oil to prevent sticking. Cook for approximately 7-10 minutes per side, depending on the thickness. Remove the steak to a cutting board and let it rest for 5 minutes to allow the juices to settle. Thinly slice the steak across the grain on a diagonal.
You can use either corn or flour tortillas and top the sliced flank steak with your favorite condiments.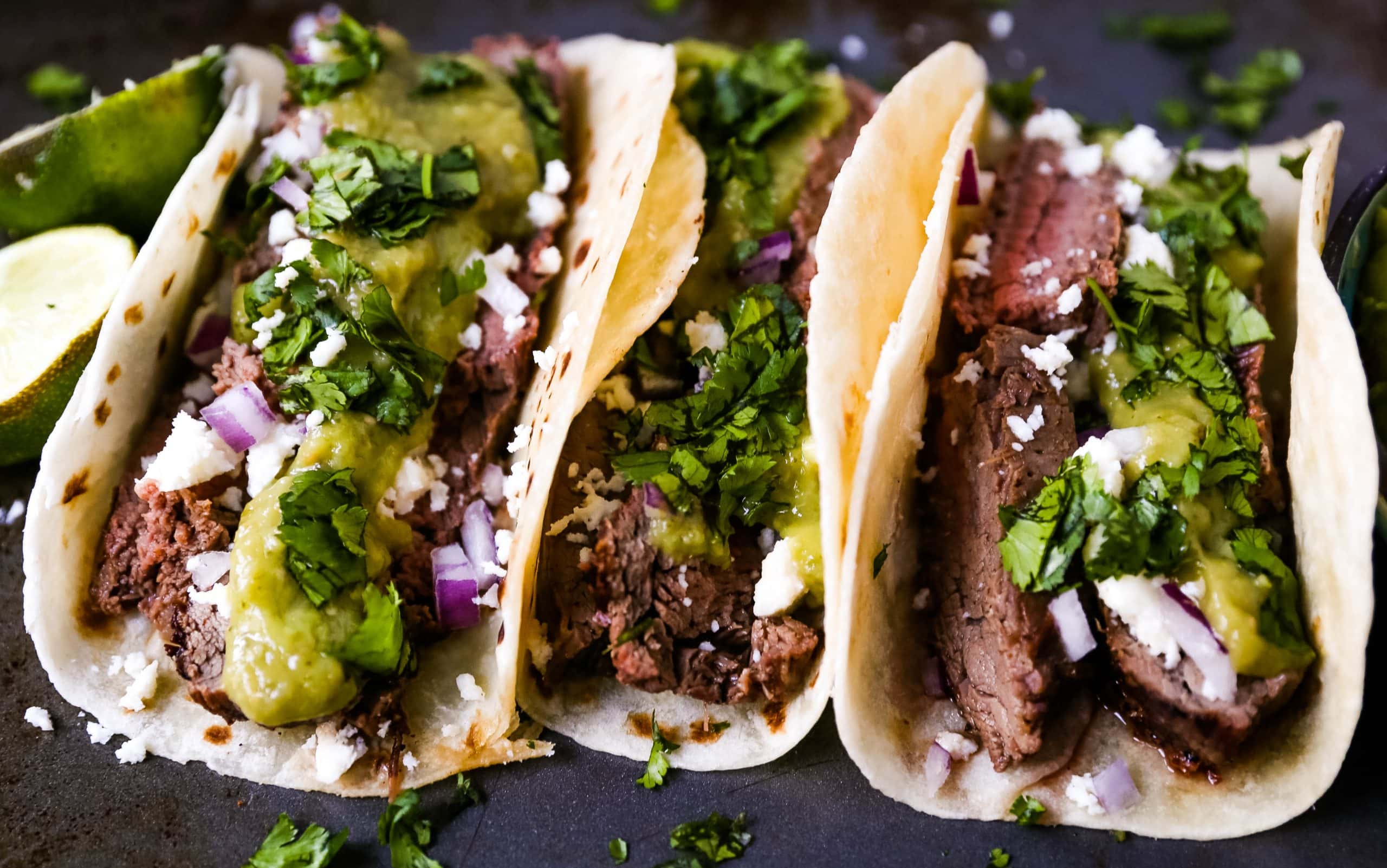 What condiments to put on steak tacos:
Sliced Avocado (sprinkled with a touch of salt and fresh lime juice)
Guacamole
Fresh Cilantro
White or Red Onion, finely diced
Fresh Salsa
Avocado Cilantro Crema
Mexican Cheese
If you love GRILLING RECIPES, check out these recipes:
Grilled Chicken Marinade
Grilled Tri-Tip Steak Marinade