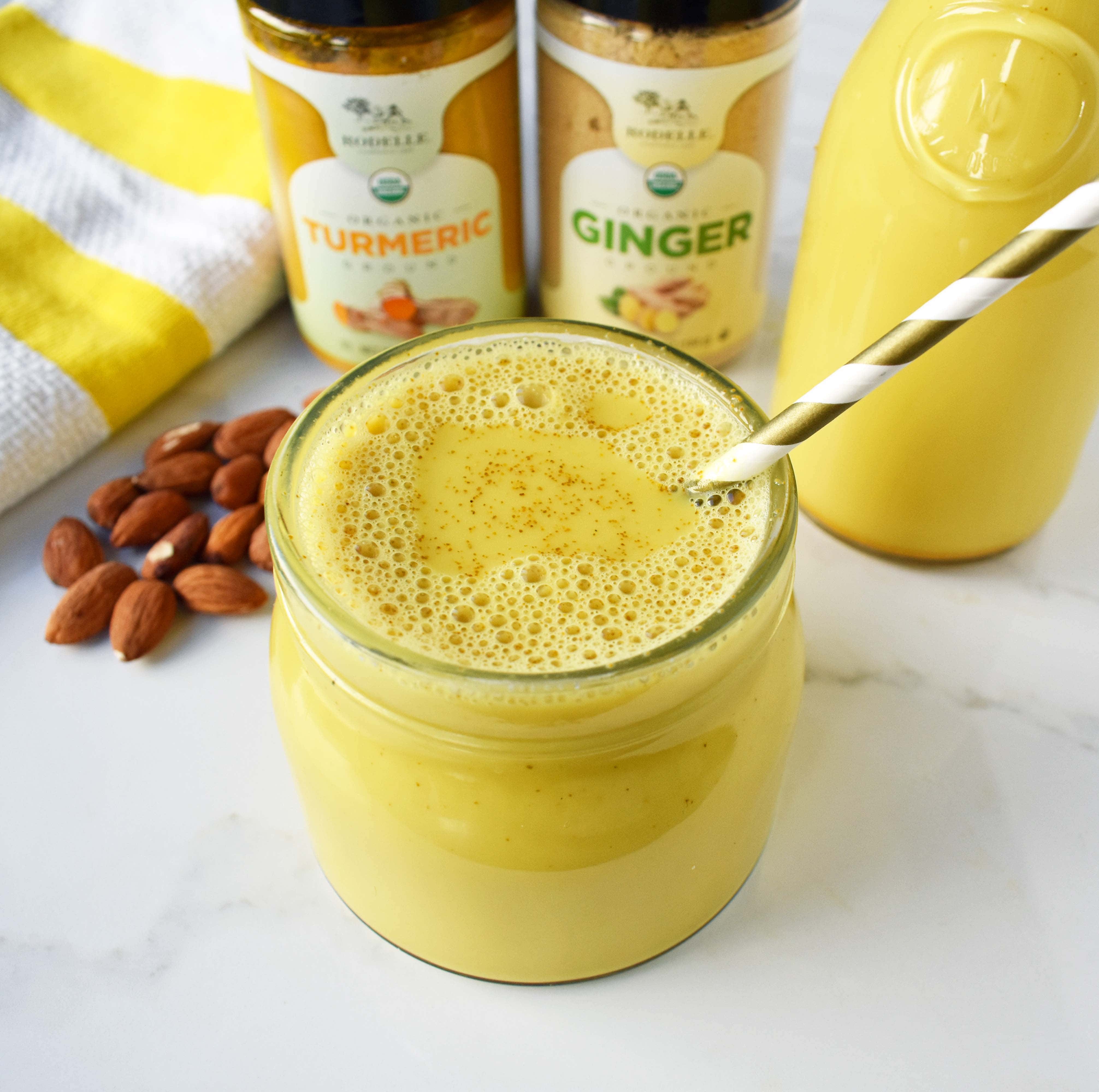 There are certain things that I am passionate about -- my family, college football, decadent baked goods and healthy foods (just to name a few). I became even more passionate about health after dealing with my own health issues and working to figure out a solution.
I shared my own health journey on my 6 Superfood Smoothies post  and talked about the incredible benefits of tumeric for reducing inflammation and swelling. It is such a powerful antioxidant. I recently discovered "golden milk" also known as turmeric tea at Whole Foods and I am hooked! Golden milk turmeric tea has been known for centuries as a healing tea.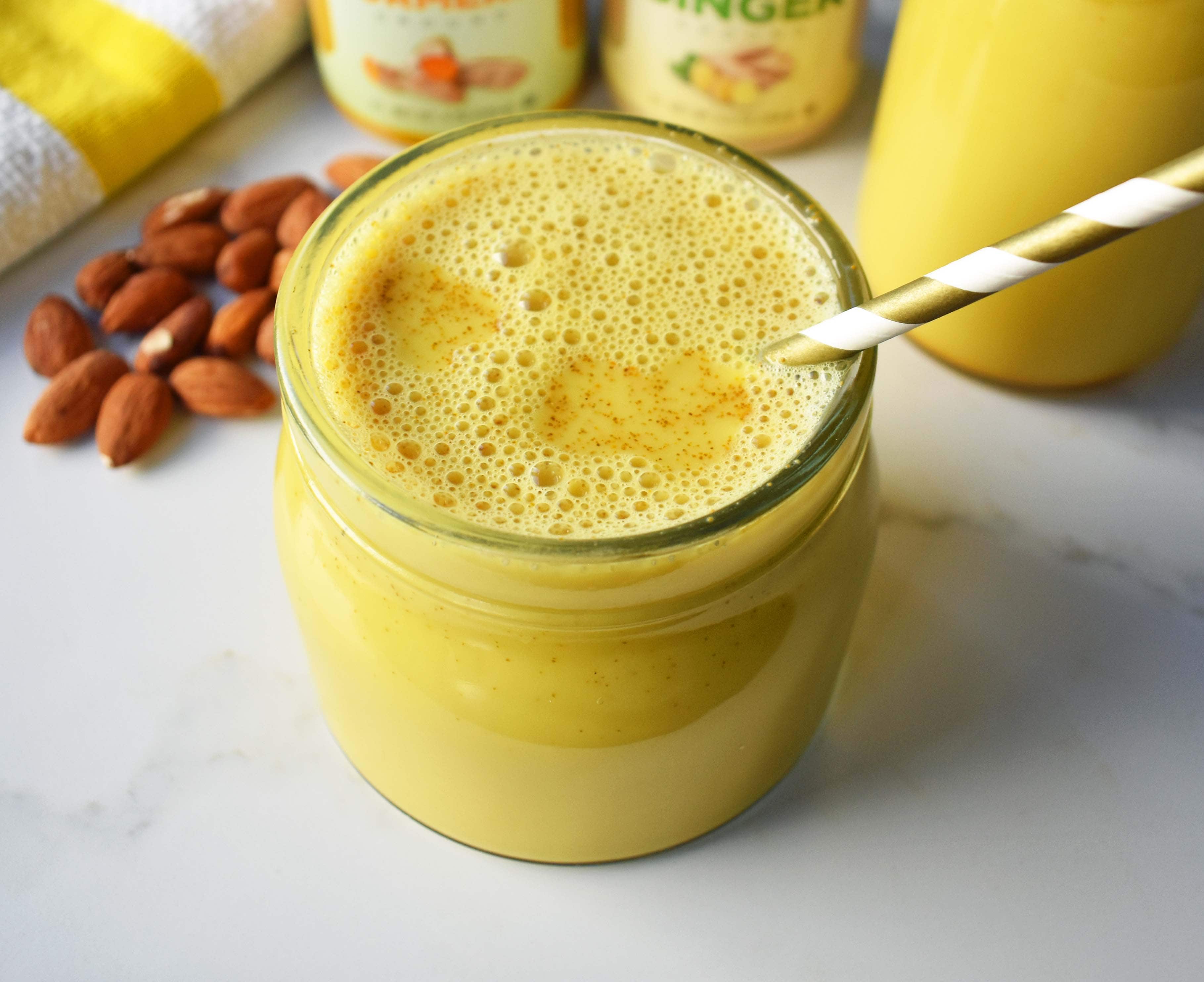 Golden milk is made with almond milk, turmeric, and warming spices such as ginger and cinnamon.
Golden Milk Turmeric Tea recipe is slightly sweet with a touch of real maple syrup. It is a warm, comforting drink with major health benefits. This turmeric tea is simmered on the stove and can be drunk warm or cold. It is wonderful both ways and my kids even drink it cold! This golden milk helps with relaxation and is perfect to drink before bed.
Golden milk is made with turmeric, which is a bright yellow spice used in Indian cooking. It is been widely known for its ancient health benefits. To make this golden milk, you may use fresh grated turmeric or turmeric powder. Fresh grated ginger or dried ginger may be used but keep in mind that you need less dried powder than fresh.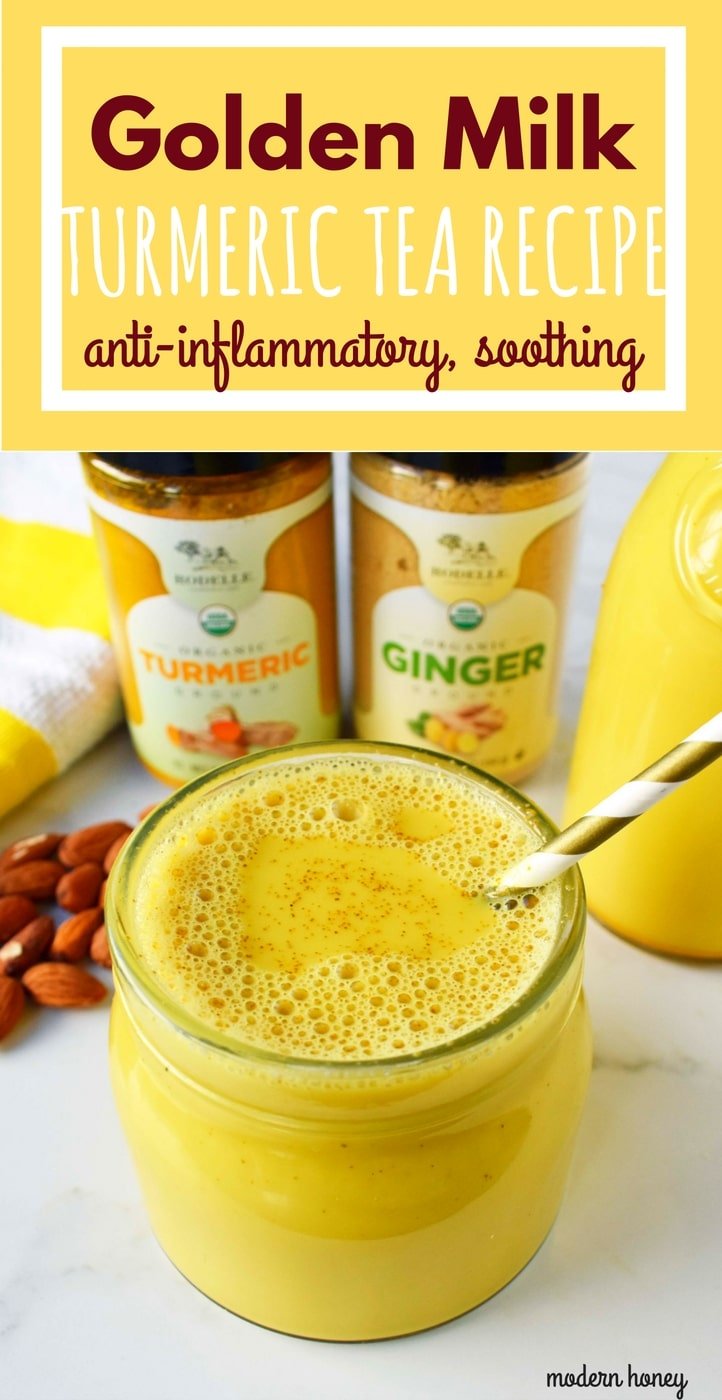 As a busy Mom of 4, I am constantly balancing work and Mom life. It is a hard balance and the stress of it all can get to me. I have researched a lot about stress and certain herbal remedies to help calm the nervous system and keep my mind sharp.  I am sharing some of my favorite stress relieving herbs and remedies that help with relaxation. Some of my go to products are rhodiola, ashwaghanda, holy basil, turmeric, lemon balm, and lavender.
I love New Chapter products and right now they are 40% off on Vitacost.com which is a phenomenal deal. You can find out more information below by clicking each product.
Here are some of my favorite natural stress relief remedies:
Perfect Calm Multivitamin
Rhodiola  
Holy Basil Force
LifeShield Mind Force
Turmeric Force Nighttime
Lemon Balm Force 
GIVEAWAY - WHO LOVES FREE STUFF?
New Chapter and Vitacost.com are giving away a large basket of products for one of my readers. Woo hoo! It is full of high quality stress-relieving, immune system boosting vitamins. You will LOVE this basket.
How do you enter the giveaway? You can enter by going to my instagram page at modern_honey or my Modern Honey Facebook page. Follow me on both Instagram and Facebook and tag your friends. The giveaway ends on August 26th at midnight ET.
GOLDEN MILK TURMERIC TEA RECIPE: