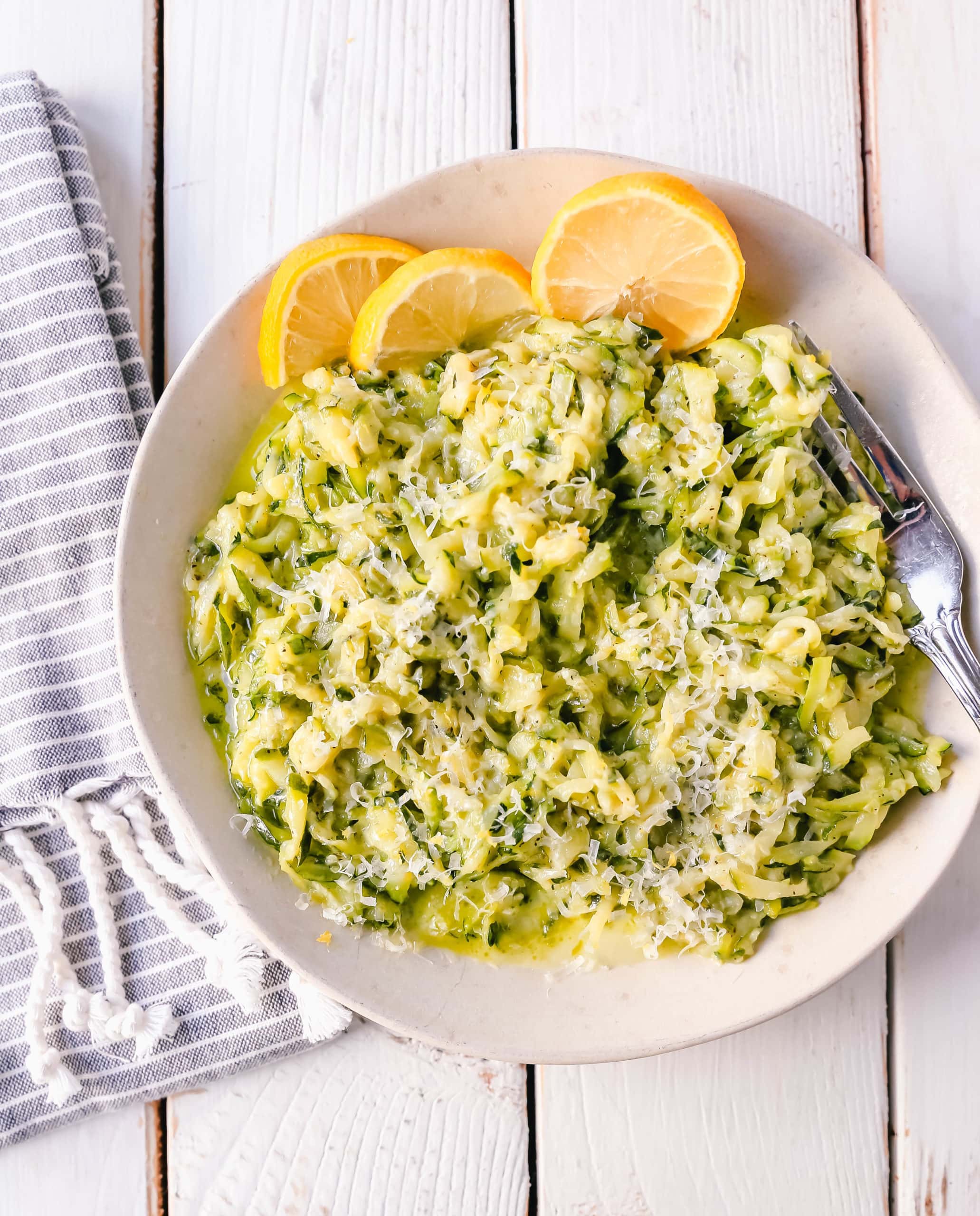 Shredded Sautéed Zucchini with Parmesan
Simple shredded fresh zucchini sauteed until tender and topped with salt, pepper, garlic, and parmesan cheese. This zucchini recipe pairs so well with beef and chicken.
This recipe has been our go-to vegetable side dish recipe for over 22 years. My sister-in-law, Laurel, taught me how to make this sauteed zucchini recipe when we were first married and we've been hooked ever since. It is our favorite way to eat zucchini!
I grew up with a Mom who grew an abundance of squash and zucchini in the garden. We would have it with every meal during the Spring and Summer months when it is ready to harvest. Let's keep it real here -- I wasn't a fan of zucchini until this method of cooking it. Now it is one of my favorite vegetables!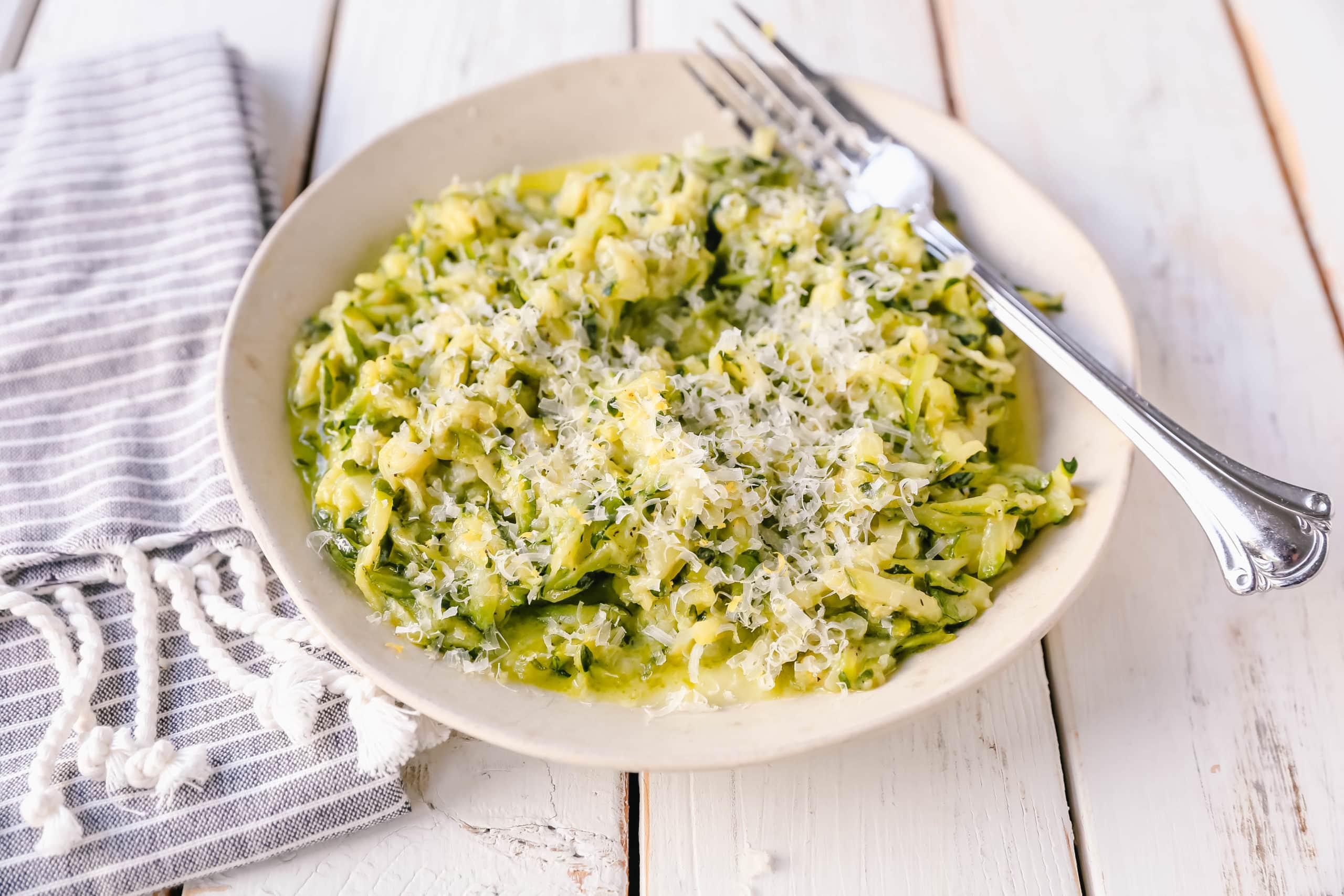 It all comes down to shredding the zucchini with a grater before cooking it. Then it is sauteed in a skillet until tender and topped with your favorite type of cheese. I use parmesan and either a sharp white cheddar or mozzarella cheese since they both melt so well. It is so creamy and delicious that you may even forget you are eating vegetables!
Here's a tip when cooking zucchini. Since zucchini is 90% water, it helps to squeeze out some of it once you grate the zucchini. So once I grate the zucchini in a bowl, I take a paper towel and wrap the zucchini in it and squeeze out the water. You won't believe how much you will get out!
This Shredded Sauteed Zucchini takes less than 10 minutes to cook and you have a simple, easy, and super tasty vegetable side dish. This is one vegetable my kids love to eat!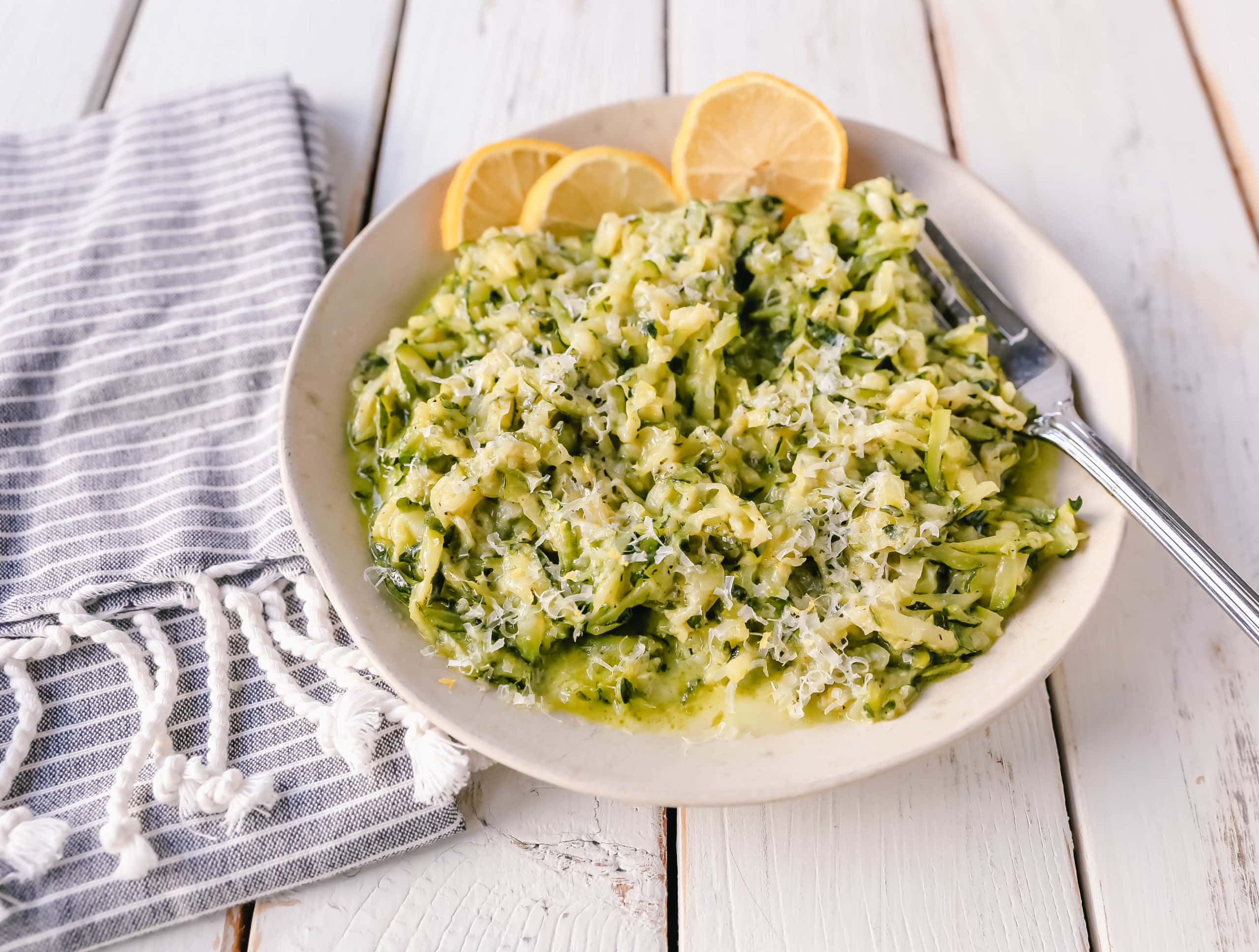 How to make the Best Sauteed Zucchini Recipe:
Start by washing the zucchini. Then cut off the ends of the zucchini and shred the zucchini using a grater. Place in a bowl and lightly wrap the zucchini in a paper towel and squeeze the zucchini to remove a majority of the water.
Heat a skillet over medium heat. Spray the skillet with non-stick cooking spray or drizzle in some extra-virgin olive oil. Add the zucchini and cook for 5-7 minutes or until zucchini begins to soften and become tender.
Add garlic and cheeses and cook for 1 more minute or until cheese is melted. I prefer to use a mix of cheeses -- one that melts well and one that has full flavor. I usually use a white cheddar or mozzarella for melting and parmesan cheese for a burst of flavor. Cook longer if you want softer zucchini.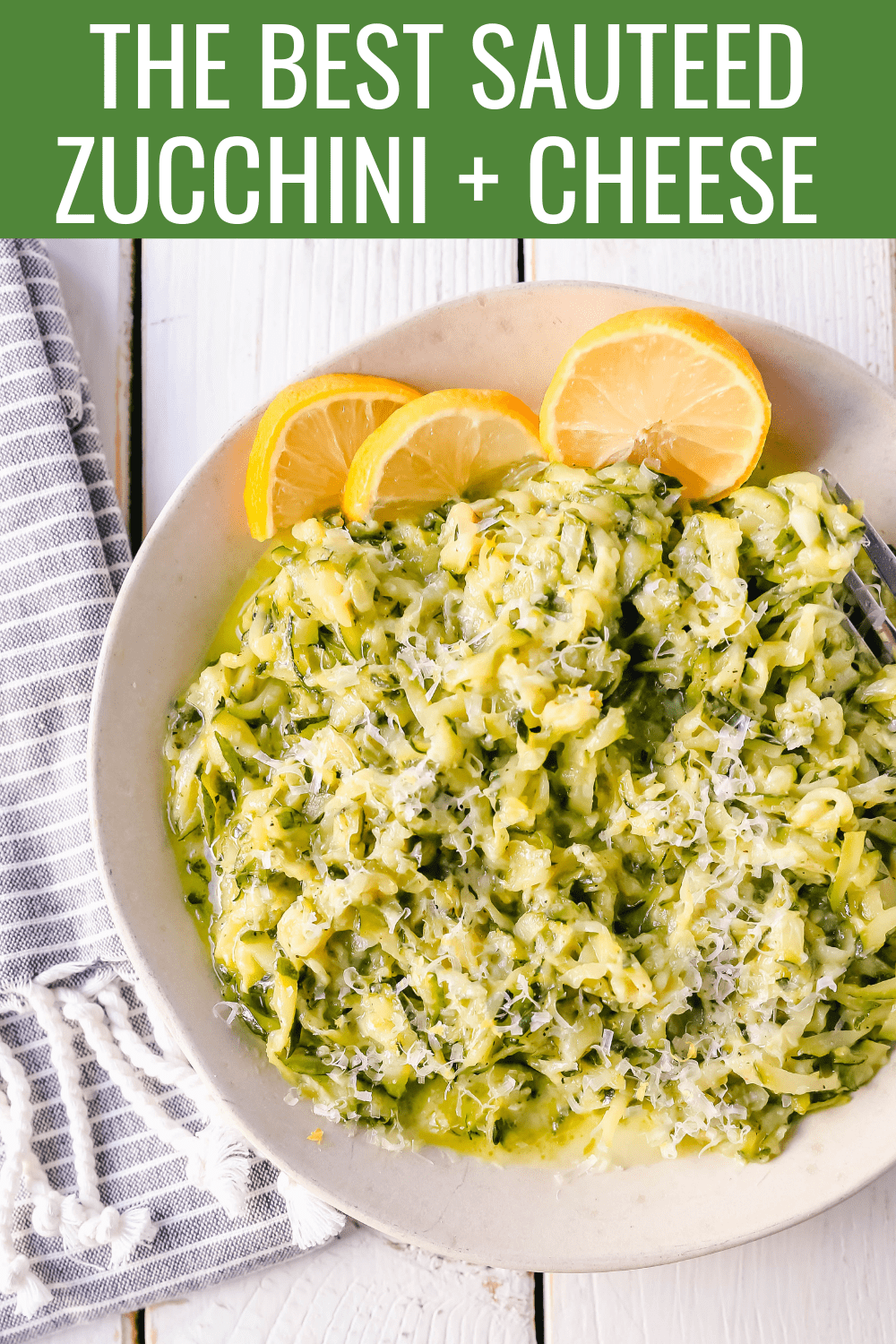 If you want to find more SIDE DISH RECIPES, click HERE. You can also follow me on Instagram @modern_honey.