I struggle on road trips.
Don't get me wrong….I love them and am definitely the one putting them on the calendar year after year. But the food options on the road aren't the healthiest!
One year we took at 10-day road trip through the Southern and Eastern Coast of the United States. We stayed in a different hotel almost every night which meant we were in the car a lot to explore new cities. The struggle was finding healthy food on the road. Most of the towns we passed through offered only fast food with "mystery meat" food options. By day 3, we all had stomach aches and I was determined to load up on healthy snacks from the grocery store.
I picked up some white paper lunch bags, scribbled my kid's names on each, and filled them with fruit leathers, fresh fruit, trail mix, string cheese, and protein bars. Each of my kids was given their own water bottle. It kept us from stopping so much for fast food!
I wanted to create a healthy travel snack list that we can reference when packing for our next adventure and am now sharing it with you! We are heading out on 13-hour road trip for Spring Break and am using the healthy travel food list as I get ready for the trip.
Here's a list of HEALTHY TRAVEL SNACKS: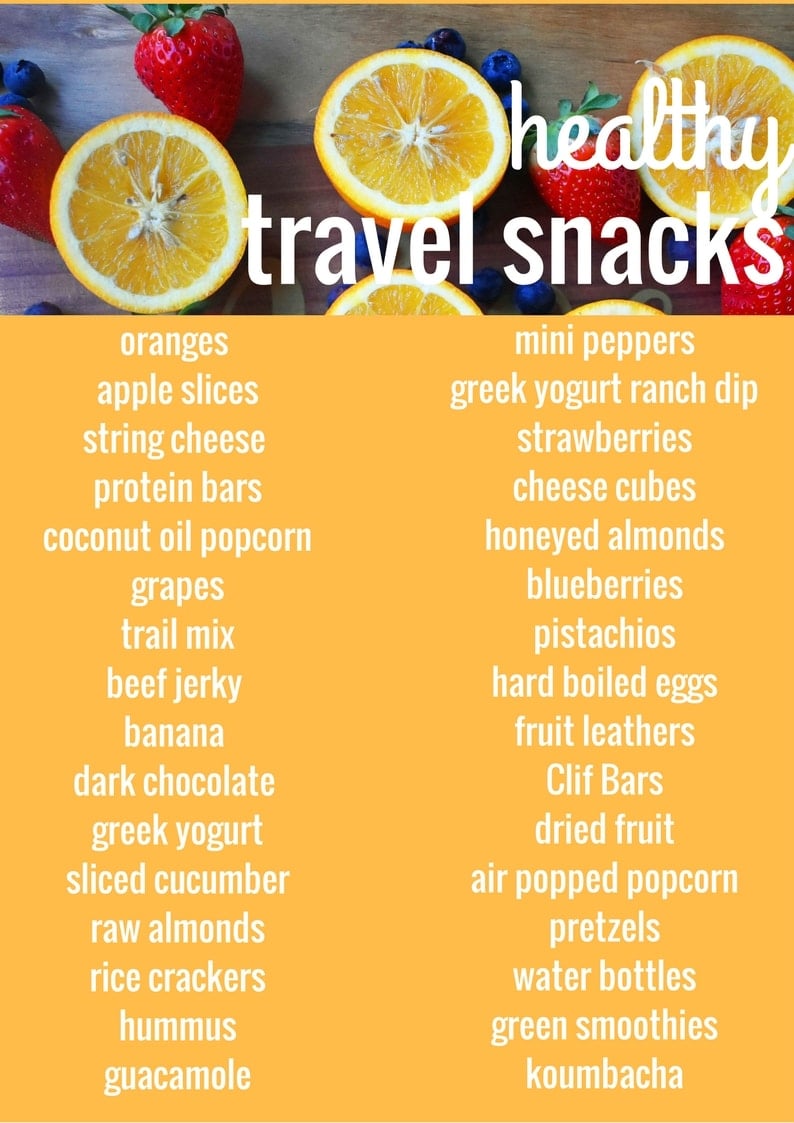 I am also sharing our Road Trip Essential Car Kit that I put together after an epic road trip fail. It has saved us so many times!  PIN the image below on Pinterest to share with your friends. Thanks for the LOVE and support, my friends! xo