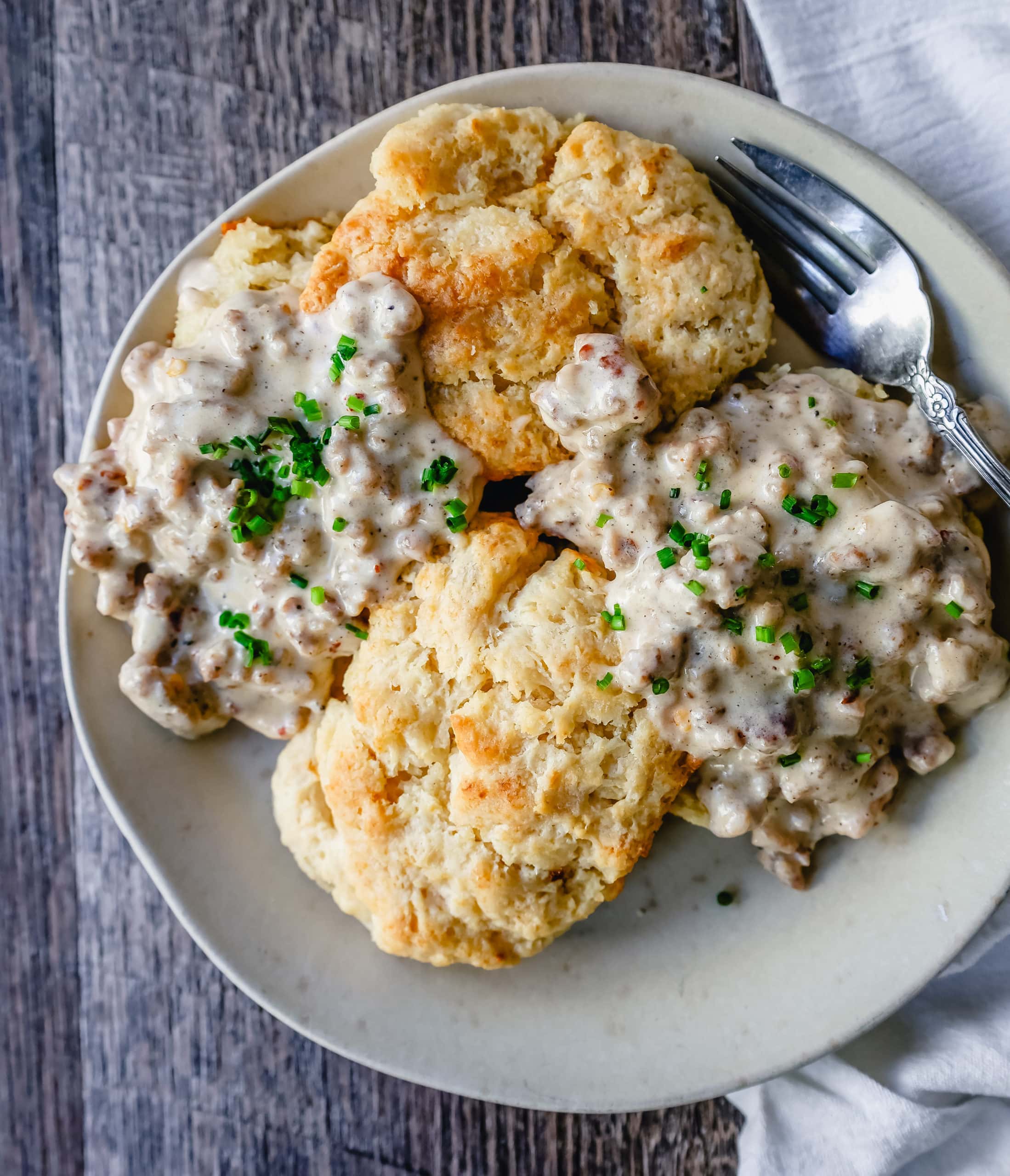 Homemade Biscuits and Gravy
Buttery, flaky homemade biscuits topped with a creamy, savory sausage gravy. The best biscuits and gravy recipe!
My husband's comfort food breakfast of choice would definitely be a homemade omelette with a large side of biscuits and gravy. I have been making his favorite biscuits and gravy for years and it is about time I share the family secret recipe with you!
If you are looking for a hearty breakfast that it going to fill the bellies of your friends and family, look no further. Biscuits and gravy are about as hearty as it gets!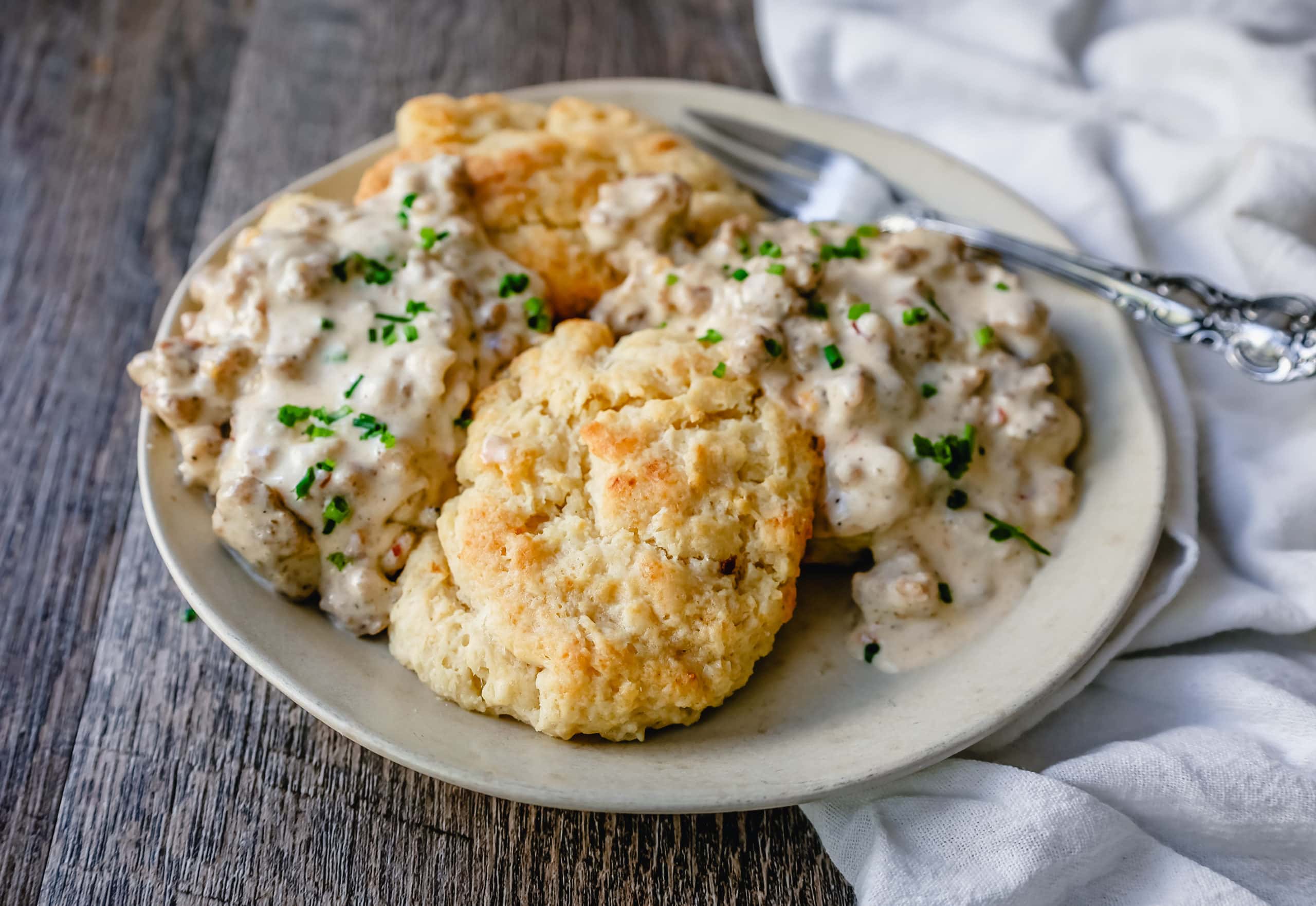 It all starts with a craveworothy homemade buttery biscuit that is baked until lightly golden and just melts in your mouth. Then you make a homemade sausage gravy starting with a roux made with butter, flour, half-n-half, and spices. You add in some breakfast sausage and you are wanting to lick the bowl!
The homemade biscuits don't even have to be rolled out and cut into perfectly round circles. You can just drop them straight onto the baking pan and let them bake until golden. This is such a time saver!
If you love biscuits check out my other favorite biscuit recipes -- Buttermilk Drop Biscuits and Cheddar Garlic Biscuits.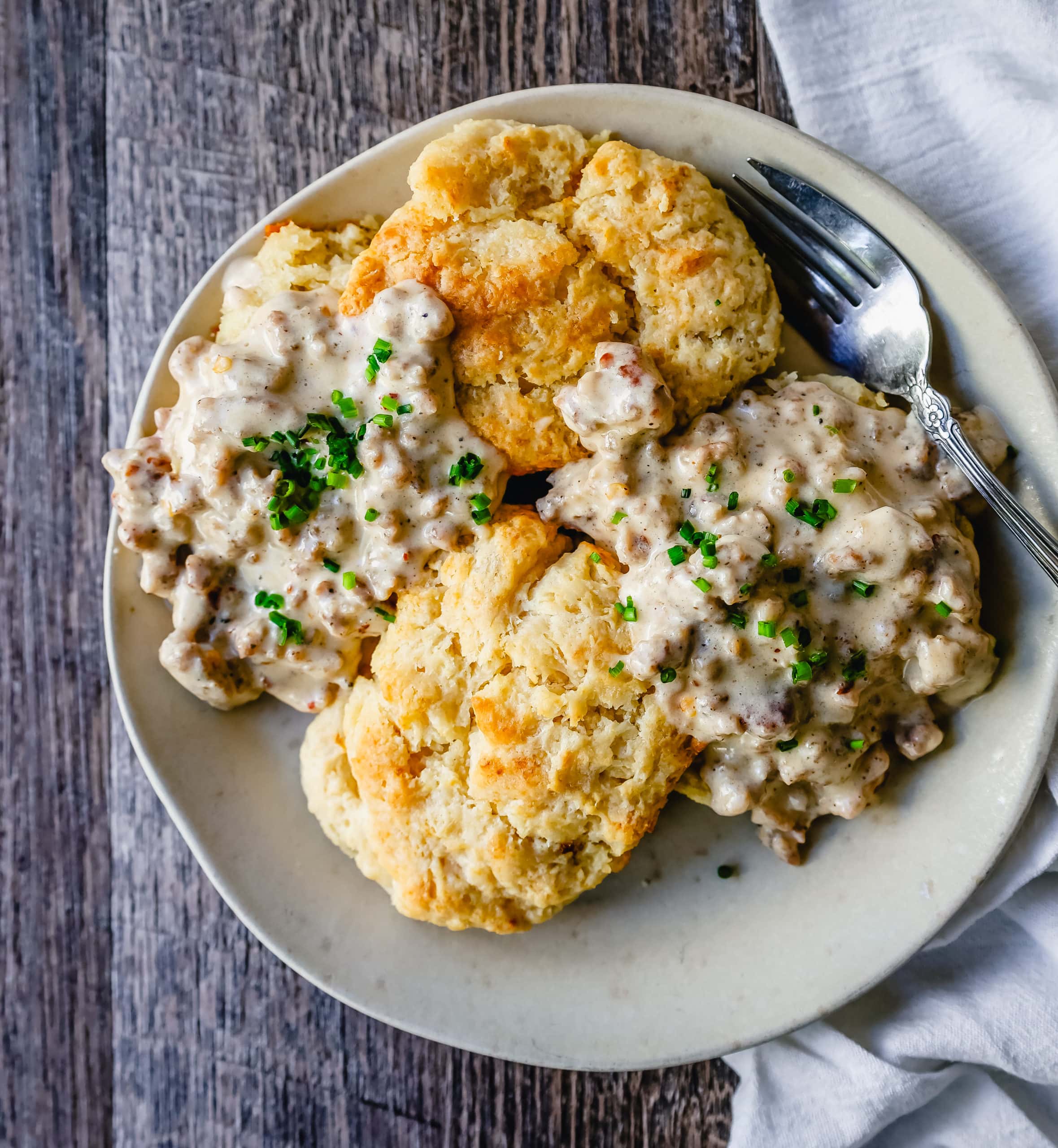 How to make the Best Biscuits and Gravy:
Make the homemade biscuits! This is so much easier than you think. Use cold butter for extra flaky biscuits. A tip is to grate frozen butter so you have tiny flakes of butter throughout every bite. I also suggest using buttermilk...it just makes the biscuits more tender. Bake until the biscuits are golden.
Make the gravy! Start by browning the breakfast sausage. You can use your favorite type of breakfast sausage -- I usually reach for Jimmy Dean or go visit my butcher.
Add in flour, half-n-half, butter, and spices. If you like food slightly spicy, add a little more red pepper flakes for extra flavor and spice. If you want a thinner gravy, add a little more half-n-half. The biscuits definitely soak up the gravy!
Slice the warm, buttery biscuits in half and cover with homemade sausage gravy. Serve immediately to your happy eaters.